PLAYSTUDIOS Enters North American Territory with Canadian Land-Based Casino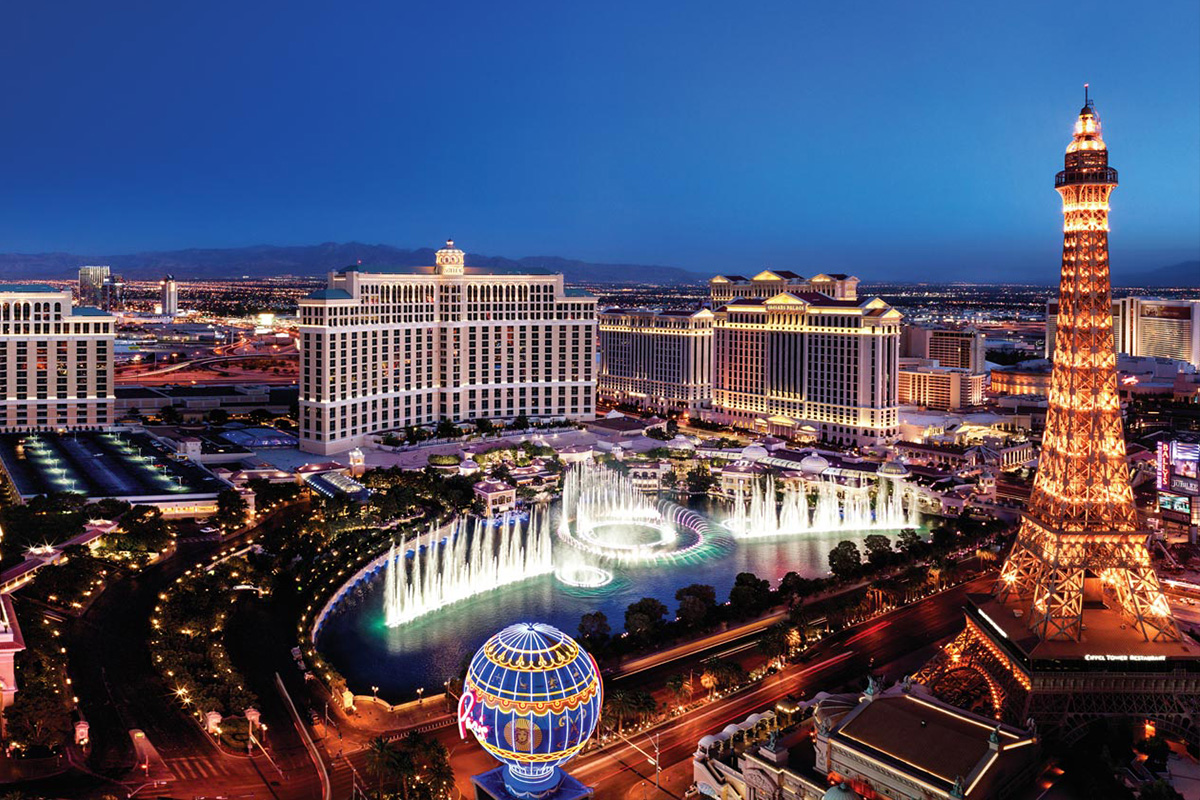 Reading Time:
1
minute
PLAYSTUDIOS, a developer of top-ranking, free-to-play, mobile/social casino games that offer real-world rewards, today announced the launch of its first Canadian rewards provider with Gateway Casinos & Entertainment Limited, one of the largest gaming companies in the country. This marks PLAYSTUDIOS' rewards debut into the Canadian social gaming market.
"Our loyal fans are global players who want access to our rewards at ever more locations. We're thrilled to expand our North American territory outside of the United States," said Jeff Netzer, Vice President Business Development PLAYSTUDIOS. "Offering rewards from a market leader in Gateway elevates the dynamic experience for our players."
"We are proud to offer PLAYSTUDIOS players the opportunity to earn Gateway rewards," said Carrie Kormos, Senior Vice President, Marketing and Communications Gateway Casinos and Entertainment Limited. "Providing rewards through the PLAYSTUDIOS platform introduces us to an audience of over 2 million Canadian customers that may not be familiar with the food & beverage and entertainment offerings at a Gateway property."
Examples of rewards for gameplay include free rooms at MGM Resorts around the world, Wolfgang Puck restaurants, free tickets to Cirque du Soleil, rooms and vouchers for play at Resorts World, free tickets, and food at the House of Blues, and free cruises from Royal Caribbean. There are also discounts available for shopping in Vegas shops, even exclusive shops that cater to the wealthy.
Golden Entertainment to Acquire Two Laughlin, Nevada Casino Resorts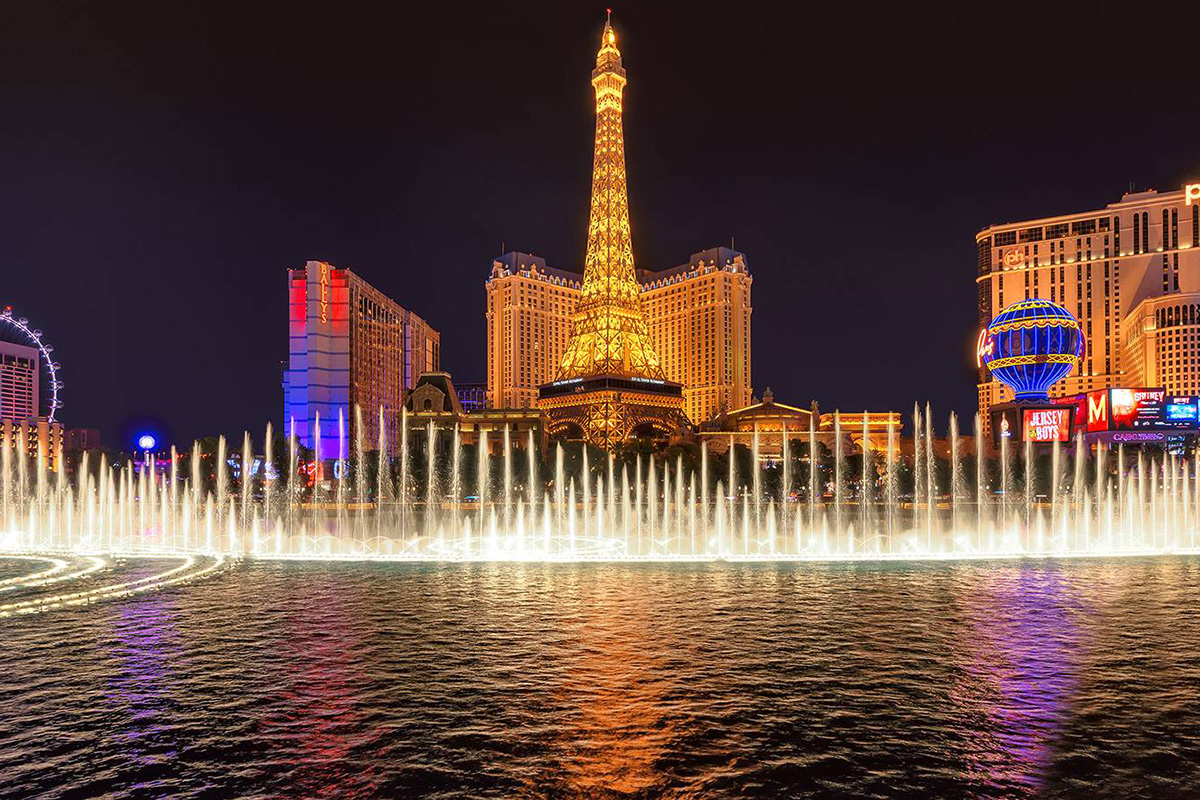 Reading Time:
5
minutes
July, 2018 – Golden Entertainment, Inc. announced that it has entered into a definitive agreement with Marnell Gaming LLC, to acquire the Edgewater Hotel & Casino Resort and the Colorado Belle Hotel & Casino Resort in Laughlin, Nevada. The purchase price will be based on an 8.0x multiple of the combined trailing twelve months adjusted EBITDA of both properties as of November 2018, with a minimum price of $168 million and a maximum price of $190 million. Including expected cost synergies and cash acquired, the purchase price is expected to represent an implied trailing twelve months adjusted EBITDA multiple of 6.5x.
The purchase consideration will consist of $155 million of cash and the balance in restricted stock issued at a price of $28.54 per share.
The transaction will be financed with incremental debt under the Company's credit facility and cash on hand. Pro forma for the transaction, the Company's net leverage is expected to be below 5x at closing. The Company expects the acquisition to be cash flow positive and immediately accretive to operating results.
Blake Sartini, Chairman and Chief Executive Officer of Golden, said, "The acquisition of the Edgewater Hotel & Casino Resort and the Colorado Belle Hotel & Casino Resort provides us with an exciting opportunity to expand our portfolio to nine wholly-owned casino resorts in Southern Nevada, solidifying our presence in this growing and attractive gaming market. The transaction is consistent with our strategy to grow our business in an accretive manner for shareholders and Golden is uniquely positioned to benefit immediately from cost synergies related to the acquisition of these properties."
The Edgewater Hotel & Casino Resort and the Colorado Belle Hotel & Casino Resort collectively feature over 1,400 slot machines, 40 table games and 2,150 hotel rooms. The properties also feature eleven restaurants and dedicated entertainment venues including the Laughlin Event Center. The Laughlin Event Center is an outdoor arena with 12,000 seats and hosts multiple headline concerts and other events throughout the year. The two properties are adjacent to Golden's current Laughlin property, the Aquarius Casino Resort, which features over 1,200 slot machines, over 30 table games and almost 2,000 hotel rooms. When combined, these three properties will be situated on 55 contiguous acres along the heart of the Laughlin Riverwalk.
Mr. Sartini added, "The Marnell family has a long history in the gaming industry including, designing, building and owning some of the most iconic resorts that now define the Las Vegas resort corridor. Over the past several years, Marnell Gaming has taken their expertise and created a significant hotel, casino and entertainment presence in Laughlin, and we are excited to build on these well positioned properties. As a result of this transaction, I am pleased to welcome Anthony Marnell III as a shareholder of Golden Entertainment."
The transaction is expected to close in the first quarter of 2019, subject to customary closing conditions and the receipt of all required regulatory approvals.
Latham & Watkins LLP served as legal advisor to Golden Entertainment for the transaction. Holland & Hart LLP served as legal advisor to Marnell Gaming.
Forward-looking Statements
This press release contains forward-looking statements within the meaning of the Private Securities Litigation Reform Act of 1995, including statements regarding the expected impact of the acquisition of Edgewater Hotel & Casino Resort and the Colorado Belle Hotel & Casino Resort on the Company's operations and statements regarding the anticipated timing of closing of the acquisition. These statements can be identified by the use of forward looking terminology such as "expects," "believes," "estimates," "projects," "intends," "plans," "seeks," "may," "will," "should" or "anticipates" or the negative or other variations of these or similar words, or by discussions of future events, strategies or risks and uncertainties. Although the Company believes that its expectations are based on reasonable assumptions within the bounds of its knowledge of its business, there can be no assurance that actual results will not differ materially from our expectations. Meaningful factors that could cause actual results to differ from expectations include, but are not limited to, risks related to the acquisition of the Edgewater Hotel & Casino Resort and the Colorado Belle Hotel & Casino Resort operations by the Company and the integration of the business to be acquired; the possibility that the proposed transaction does not close when expected or at all because required regulatory or other approvals are not received or other conditions to the closing are not satisfied on a timely basis or at all; potential adverse reactions or changes to business or employee relationships, including those resulting from the announcement or completion of the transaction; potential litigation challenging the transaction; the possibility that the anticipated benefits of the transaction are not realized when expected or at all, including as a result of the impact of, or issues arising from, the integration of the companies; our ability to realize potential synergies or projected financial results; and other factors as discussed in the Company's Annual Report on Form 10-K for the year ended December 31, 2017, subsequent Quarterly Reports on Form 10-Q and Current Reports on Form 8-K, each as filed with the United States Securities and Exchange Commission. The Company does not intend to update publicly any forward-looking statements except as required by law. In light of these risks, uncertainties and assumptions, the forward-looking events discussed in this press release may not occur.
Non-GAAP Financial Measures
To supplement the Company's and the property's financial information presented in accordance with United States generally accepted accounting principles ("GAAP"), the Company uses Adjusted EBITDA, which the Company believes is appropriate to provide meaningful comparison with, and to enhance an overall understanding of, the Company's and the property's financial performance. The Company believes Adjusted EBITDA provides useful information to both management and investors by excluding specific expenses and gains that the Company believes are not indicative of core operating results. Further, Adjusted EBITDA is a measure of operating performance used by management, as well as industry analysts, to evaluate operations and operating performance and is widely used in the gaming industry. Other companies in the gaming industry may calculate Adjusted EBITDA differently than the Company does.
The presentation of this additional information is not meant to be considered in isolation or as a substitute for measures of financial performance prepared in accordance with GAAP.
The Company defines "Adjusted EBITDA" as earnings before interest and other non-operating income (expense), income taxes, depreciation and amortization, acquisition expenses, loss on disposal of property and equipment and other gains and losses. The Company defines "net leverage" as total debt less cash, divided by Adjusted EBITDA for the twelve months prior to the measurement date.
About Golden Entertainment, Inc.
Golden Entertainment, Inc. owns and operates gaming properties across two divisions – resort casino operations and distributed gaming. The Company operates approximately 16,000 gaming devices, 116 table games, 5,168 hotel rooms, and provides jobs for over 7,000 team members. Golden Entertainment owns eight resort casinos – seven in Southern Nevada and one in Maryland. Through its distributed gaming business in Nevada and Montana, Golden Entertainment operates slot machines at over 1,000 locations and owns nearly 60 traditional taverns in Nevada. The Company is licensed in Illinois to operate video gaming terminals. Golden Entertainment is focused on maximizing the value of its portfolio by leveraging its scale, leadership position and proven management capabilities across its two divisions. For more information, visit www.goldenent.com.
Nine Casinos Petition the Pennsylvania Gaming Control Board to Conduct Interactive Gaming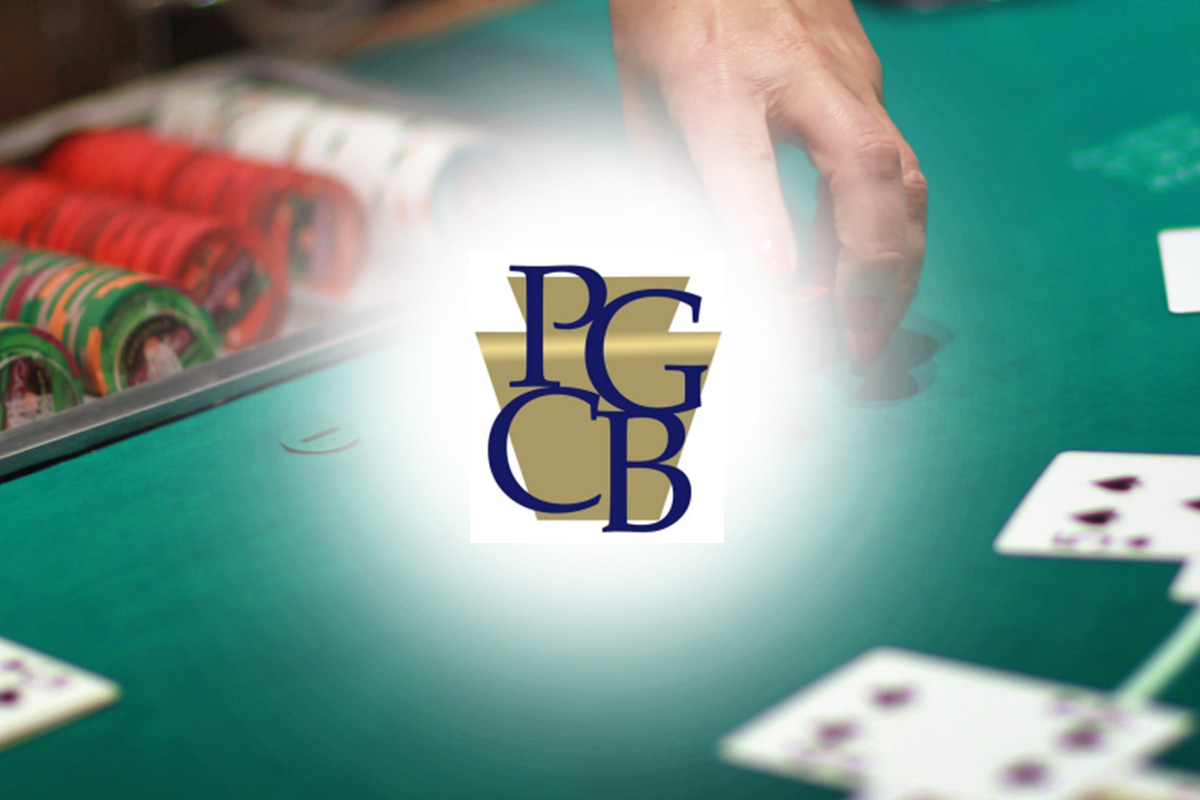 Reading Time:
2
minutes
The Pennsylvania Gaming Control Board announced that it has received nine petitions from casino license holders requesting approval to conduct Interactive Gaming (iGaming) in the Commonwealth.
All of the petitions received are requesting approval to conduct:
Non-Peer-to-Peer interactive games which simulates slot machines;
Non-Peer-to-Peer interactive games which simulates table games; and,
Peer-to-Peer interactive games which simulates poker.
Petitions were received from the following casino license holders:
Greenwood Gaming and Entertainment, Inc., operator of the Parx Casino (received July 12, 2018)
Stadium Casino, LLC, licensed to operate the unopened Live! Hotel and Casino Philadelphia (received July 13, 2018)
Mount Airy #1, LLC, operator of Mount Airy Casino Resort (received July 13, 2018)
Sands Bethworks Gaming, LLC, operator of the Sands Casino Resort Bethlehem (received July 16, 2018)
Mountainview Thoroughbred Racing Association, LLC, operator of Hollywood Casino at Penn National Race Course (received July 16, 2018)
Valley Forge Convention Center Partners, LP, operator of Valley Forge Casino Resort (received July 16, 2018)
Chester Downs and Marina, LLC, operator of Harrah's Philadelphia Casino & Racetrack (received July 16, 2018)
Holdings Acquisition Co., LP, operator of the Rivers Casino (received July 16, 2018)
Sugarhouse HSP Gaming, LP, operator of SugarHouse Casino (received July 16, 2018)
By submitting the petitions by Monday, July 16, 2018, these casino license holders can obtain approval to conduct all three of the categories of interactive games for an authorization fee of $10 million. Until August 14, 2018, casino license holders can still petition the Board to conduct all three or some of the categories of interactive games for an authorization fee of $4 million for each.
Should interactive gaming certificates remain after the 120-day period, the Board may set a time for when it would begin accepting petitions from qualified gaming entities to conduct interactive games in all or some of the categories.
Per Act 42 of 2017, the Board must approve or deny a petition for interactive gaming within 90 days of determining the petition is complete.
The fee appropriate to the category or categories of games to be operated is due no later than 60 days after the Board gives approval to a petition to operate iGaming.
About the Pennsylvania Gaming Control Board:
The Pennsylvania Gaming Control Board is tasked to oversee all aspects of the state's casino industry, along with oversight of new gaming initiatives created through amendments to the Race Horse Development and Gaming Act recently approved by the signing of Act 42 of 2017.
The Commonwealth's casino industry currently consists of 10 stand-alone and racetrack casinos in operation, along with the two smaller resort casinos. These facilities collectively employ 17,000 people and annually generate approximately $1.4 billion in tax revenue from slot machine and table games play. The largest portion of that money is used for property tax reduction to all Pennsylvania homeowners.
Additional information about both the PGCB's gaming regulatory efforts and Pennsylvania's gaming industry can be found at gamingcontrolboard.pa.gov. You can also follow the agency on Twitter by choosing @PAGamingControl.
Source: Pennsylvania Gaming Control Board
Resorts Casino bids for sports betting license in New Jersey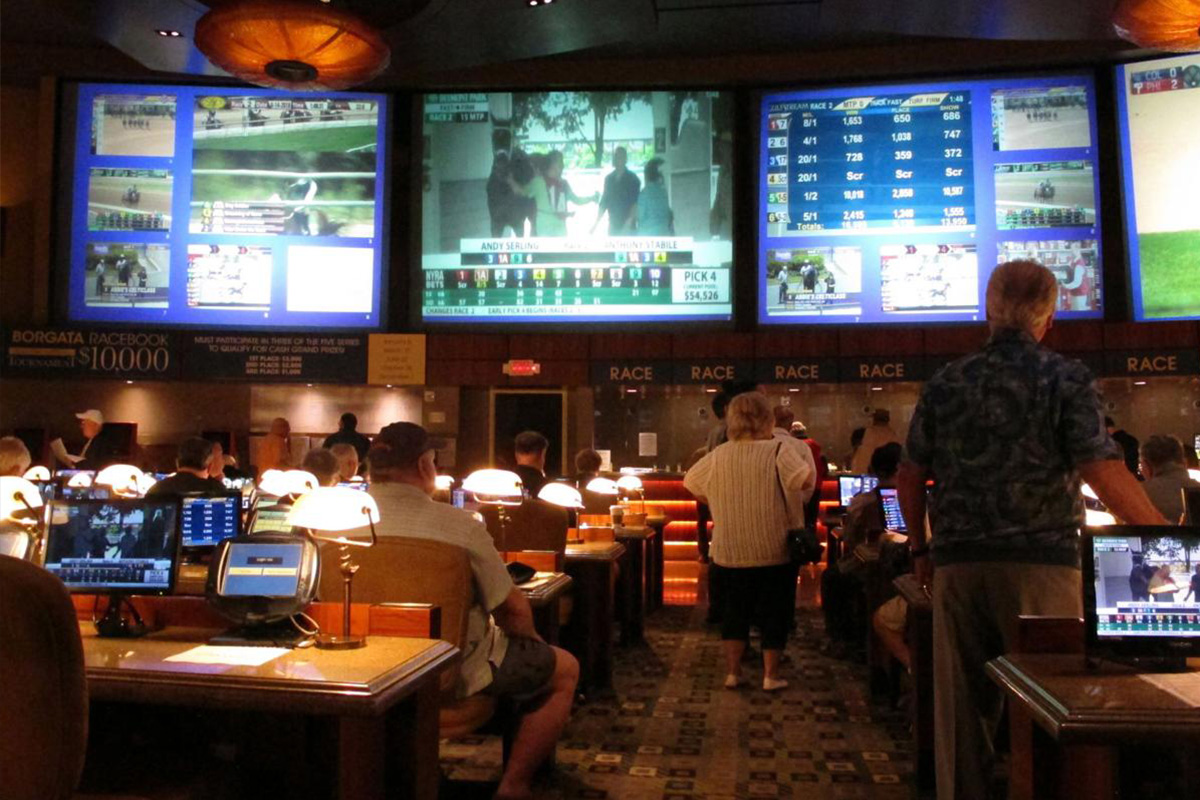 Reading Time:
1
minute
Resorts Casino has submitted its bid to obtain the license for offering sports betting in New Jersey by the time the football season starts in September.
Mark Giannantonio, the president of Resorts Casino, told the Associated Press on Tuesday his company met the deadline by the state Division of Gaming Enforcement to apply for sports betting this fall.
The DGE wanted applications in by the end of the day Monday in order to give regulators enough time to assess them before football starts.
So far, two Atlantic City casinos, the Borgata and Ocean Resort, and two horse tracks, Monmouth Park and the Meadowlands, offer sports betting.
The Golden Nugget has applied for in-person and mobile sports betting. Hard Rock is awaiting approval of its application, and the three casinos owned by Caesars Entertainment have applied for in-person betting, mobile betting or both. In-person betting would be held at Harrah's and Bally's (which also would service the adjacent Caesars casino), and the company would offer mobile sports betting aligned with all three of its Atlantic City casinos.
Officials at the Tropicana did not immediately respond to a request for comment on their sports betting plans. The casino and its parent company are in the process of being sold to Eldorado Resorts.
There are 14 potential sports betting licensees: the nine Atlantic City casinos, the three functioning racetracks (Monmouth Park in Oceanport, the Meadowlands in East Rutherford, and Freehold Raceway in Freehold), and two former track sites (Atlantic City Race Course in Mays Landing and the former Garden State Park site in Cherry Hill).
Officials at Freehold's parent company did not immediately respond to a request for comment Tuesday.
Source: tampabay.com