Blockchain could help legalise the loot boxes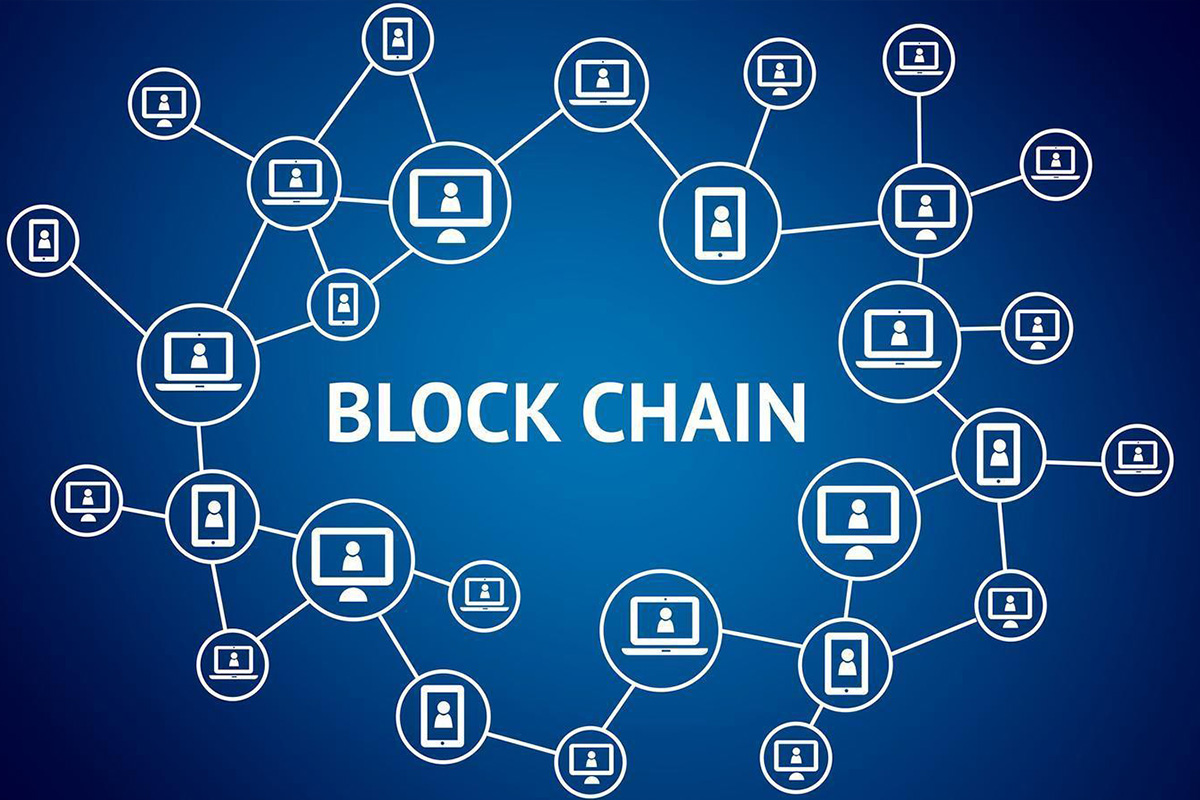 Reading Time:
3
minutes
Loot boxes, which have been in existence for about a decade, have run into legal problems in countries such as the Netherlands and Belgium. The redeemable virtual rewards system, which involves accessing maps, weapons and a whole range of upgrades to your in-game functionality, had already become so popular that some developers have wholly shifted their monetisation models away from paid-for-games to free-to-play games because of the revenue they provide.
But the legal issues are threatening the core business model of loot boxes. That is why developers are thinking of reverting to a business model based on advertising or selling games rather than giving them away for free.
However, there can be another option. Rather than making such a drastic U-turn, they could find salvation in the shape of the blockchain. By implementing a new tokenised economic model that this technology provides, game developers could not only continue to make money without having to rely on advertising but also implement a system that would reward gamers for the time they spend playing games.
The problem with loot boxes
Loot boxes first emerged in Asia, but have become more well-known after social game developers like Zynga successfully implemented them. Since then, loot boxes have slowly begun to embed themselves into the fabric of most games, even where their incorporation seems unnecessary. Then loot boxes' presence in triple-A console games like Overwatch, Battlefront 2, and Shadow of War ramped up their presence in terms of public awareness.
When an entry fee or cost is present in a gaming monetisation scheme, along with luck or chance, and the potential for some type of monetary gain, the scheme is almost definitely going to be considered gambling as a result of those three key elements. Since loot boxes have both a cost and a "random element," they have landed game makers in hot water with regulators. The cash purchase of these boxes, for regulators in the Netherlands and Belgium, resembles gambling – and is therefore an illegal offering.
While companies like EA have said they will persist with loot boxes, confident that other regulators do not see the situation in the same way as the Belgian or the Dutch authorities, there is no guarantee that other authorities would not act to quash them.
Blockchain as a solution
Rather than putting these key revenue flows at risk though, one potential path that publishers could pursue is to leverage a new form of blockchain monetisation. For example, my company, Loot, has a new mining process that leverages player skill to generate new units of cryptocurrency instead of GPU or CPU mining.
All blockchain networks have some sort of incentive mechanism built into them, which helps the network to function properly. In the case of Bitcoin, this is the proof of work algorithm that keeps the network secure and trustworthy by making it hard to add new transaction data to the blockchain. For game networks, the algorithm could be based not on computational power, but gameplay and the "work" done by players. This would eliminate the initial entry fee, which would prevent regulators from labelling it gambling.
Even though you can already earn virtual currencies within games, cryptocurrencies that are mined and awarded as a result of gameplay are a unique new solution because traditional virtual currencies in games have no value outside of the game, while cryptocurrencies hold their value everywhere. This is the key, because if the coins players spend in the game to buy loot boxes and other items have real value outside of the game, the developers can accept their own in-game coins as real payment for their items. This solves the problem of traditional entry fees and ultimately eliminates the consumer risk that is arguably the most important of the three elements that define what is gambling and what is not.
From the game publisher's perspective, this would mean they could continue to offer loot boxes but just have them paid for with cryptocurrency that gamers have mined and earned from their skill in play, instead of with real money.
For example, in Overwatch players are currently unable to spend in-game credits and have to spend real money or wait for a level up to grab a loot box. If the in-game credits were a cryptocurrency generated on a blockchain as a result of player skill, Blizzard could accept the credits as payment (at no cost to the user) and exchange the credits for dollars like any other cryptocurrency. This means the players do not have to spend any of their "real" money while the developer has the same revenue they did before.
As publishers and developers consider the effect that loot box regulation might have on profits, they should consider blockchain technology as a potential solution. Publishers should understand that this innovative new technology could safeguard existing revenue streams and also incentivise gamers to play more.
Tobias Batton is CEO of Signal Zero. The company behind Loot, the world's first blockchain protocol that allows gamers to earn and mine tradable tokens as a result of their skill and without entry fees.
INTRALOT presents its Next-Generation products and services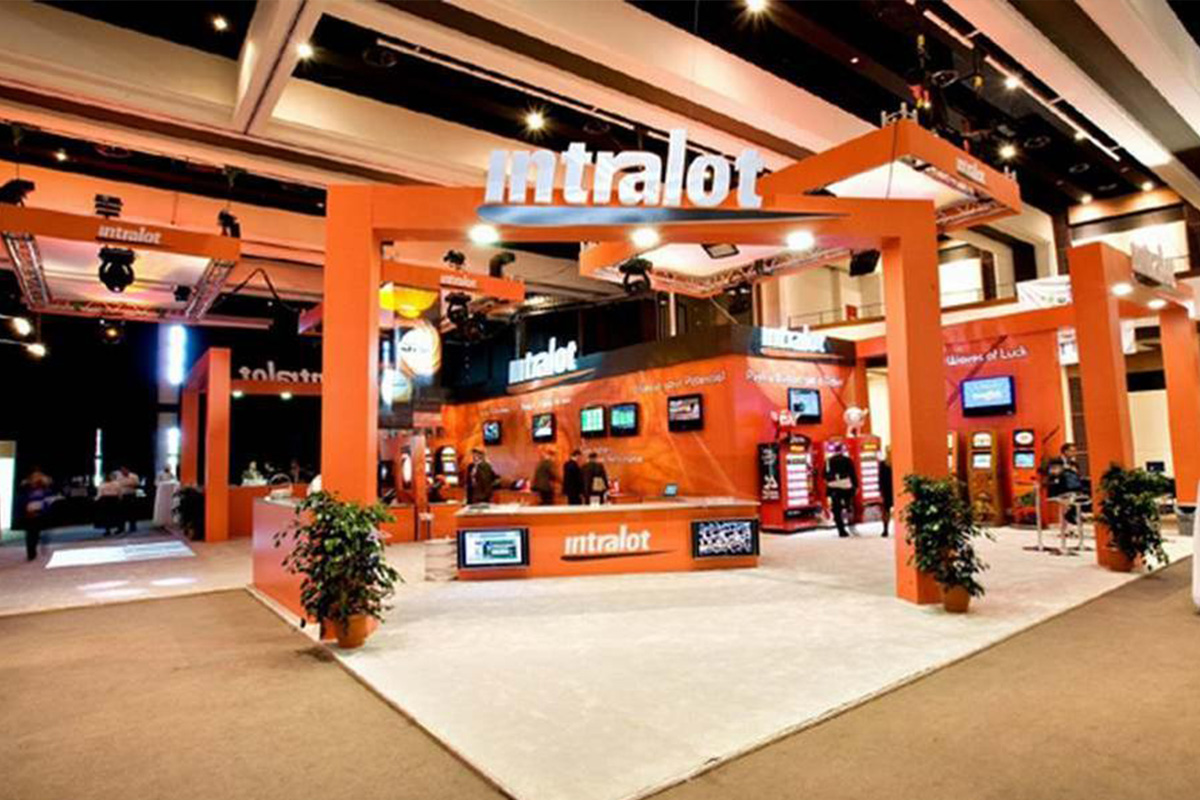 Reading Time:
3
minutes
INTRALOT ushers in the Digital Transformation era for Lotteries through its Next Generation of Products and services in its booth #124 as Level I associate partner at North American Association of State and Provincial Lotteries (NASPL) Annual Conference, on 25-28 September 2018, at the Huntington Convention Center of Cleveland. INTRALOT will present its novel Sports Betting and Lottery Solutions along with a variety of gaming technology innovations such as Cashless transactions, Retailer optimization, business analytics, in-Lane solution, superior Trading Managed Services and best in class terminals, including the newest self-service gaming solutions, such as DREAMTOUCH Lite, simplified betting concept of TAPnBET and WINSTATION 30, the first in the market vending machine with a capacity of 30 scratch tickets games.
INTRALOT's new Intelligent Ecosystem of Lottery and Sports Betting Solutions is designed to drive growth. Our solutions offer a personalized player's experience adhering to the principles of Responsible Gaming with flexible, reliable, and secure offerings to address Lotteries' modernization needs in the digital era.
New Sports Betting Solution in the World of Betting section
Our 25-years of experience in Sports Betting has guided the development of our next generation, flexible and scalable sports betting platformat the heart of an integrated Sports Betting Solution that incorporates advanced content, PAM, reporting and security functionalities.  The platform offers pre-integration with multiple commercial feeds, event creation, markets pricing, resulting, and in-play incidents. Our CMS and PAM carry the latest security and transparency features, KYC and geo-fencing, and payment provider integration capabilities. The Sports betting solution with its cross-channel capabilities can easily integrate with the Lottery platform and provide both cross-selling opportunities and economies of scale to State Lotteries in the United States. INTRALOT's experience in running Sports Books covers more than 65 sports supported with different pricing models for over 24 sports, 24,000 In-Play events and 30,000 Pre-Game events per month capacity and more than 800 different market types. Our Betting entertainment portfolio includes Racing, Virtuals, and Pre-recorded propositions that increase player's life time value.
New Lottery Solution in the World of Lottery section
In the Lottery area, the latest version of flagship Retail Terminals are exhibited with Self-Service and Vending terminals offering major improvements to players' experience with their new features. The new INTRALOT Lottery Solution comprises new platforms, our CMS and our analytics software focusing on cross-channel functionalities and fast go-to-market, along with a modern touchpoint philosophy. With the use of Bluetooth/ WIFI technologies and mobile solutions, along with traditional retail solutions we transform customers' journey. The new mobile lottery native app offers players new ways to seamlessly prepare and submit playslips and deliver benefits for all digital game offerings. A new, fully responsive web-portal for all viewports and games expands operator presence in all online channels.
During the conference, INTRALOT's Executive members will discuss further on the Digital evolution and the complex challenges of Lotteries' modernization:
Antonios Kerastaris, INTRALOT Group CEO – will participate in the Associate Member Panel Discussion in the General Session on Wednesday, 26 September 2018, 10:45 a.m.-12:00 p.m. in Atrium Ballroom A/B of the Huntington Convention Center of Cleveland.
Nick Papadoglou, VP CCO, together with Mr. Scott Hoss, Senior Marketing Manager, INTRALOT Inc. will be presenting "Celebrating Ohio: A leading example of modernizing lotteries in a digital world." on Thursday, September 27, 2018, 10:15am -Associate Member Presentations (Level I) at Atrium Ballroom A/B, of the Huntington Convention Center of Cleveland.
INTRALOT's Group CEO Antonios Kerastaris stated: "We are very proud about the digital evolution of our portfolio and the next-generation, flexible, and scalable suite of products in Lottery and Sports Betting that we will be presenting during NASPL. Our geographic refocus on the developed markets and especially in North America provides tremendous potential and opportunities for growth to operators that can be easily achieved through our rich and diverse products and services portfolio and experience".
We invite you to experience a unique customer journey through the Lottery and Betting zones and learn more about our next-generation solutions designed to support Lotteries' modernization by focusing on simple holistic solutions. Our specialists will be available to offer insights about our player-centric approach.
About INTRALOT:
INTRALOT, a public listed company established in 1992, is a leading gaming solutions supplier and operator active in 52 regulated jurisdictions around the globe. With €1.1 billion turnover and a global workforce of approximately 5,100 employees (3,100 of which in subsidiaries and 2,000 in associates) in 2017, INTRALOT is an innovation – driven corporation focusing its product development on the customer experience. The company is uniquely positioned to offer to lottery and gaming organizations across geographies market-tested solutions and retail operational expertise. Through the use of a dynamic and omni-channel approach, INTRALOT offers an integrated portfolio of best-in-class gaming systems and product solutions & services addressing all gaming verticals (Lottery, Betting, Interactive, VLT). Players can enjoy a seamless and personalized experience through exciting games and premium content across multiple delivery channels, both retail and interactive. INTRALOT has been awarded with the prestigious WLA Responsible Gaming Framework Certification by the World Lottery Association (WLA) for its global lottery operations.
GVC to thrive after Ladbrokes Coral integration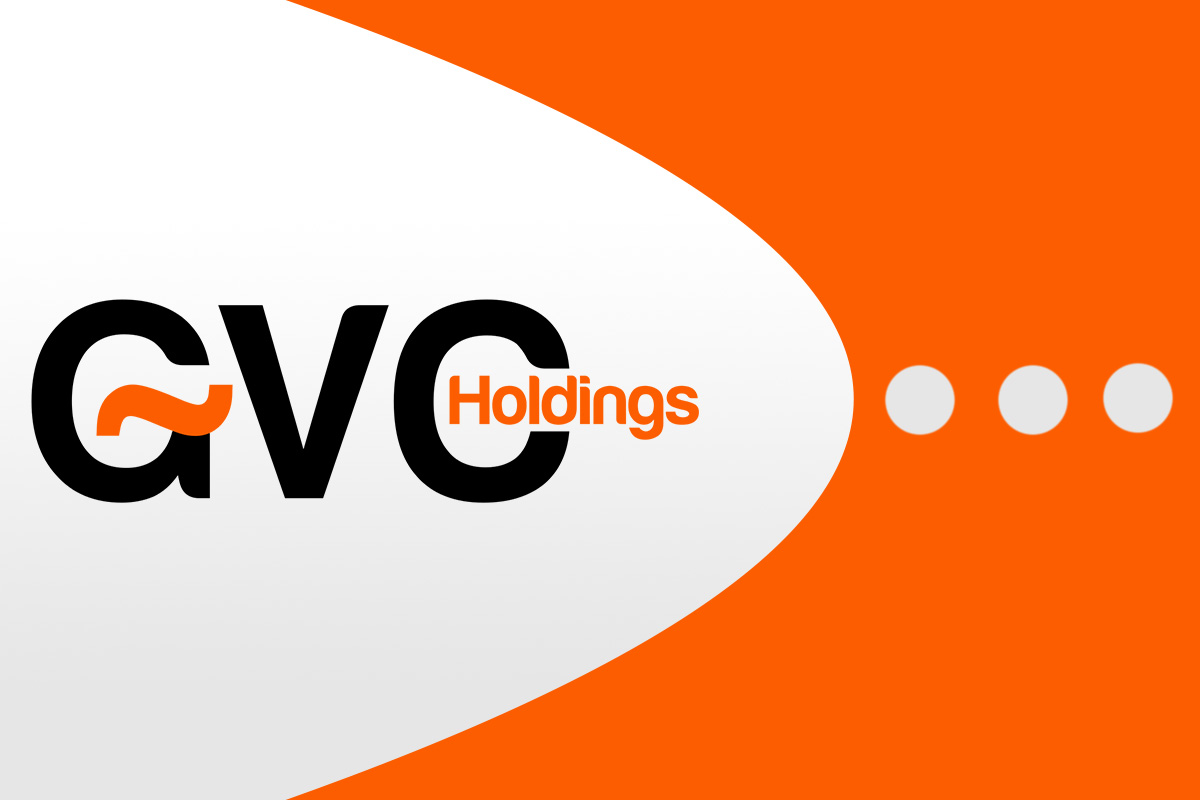 Reading Time:
1
minute
GVC Holdings, the premier casino company in the world operating of Isle of Man, has drafted into its product mould a selection of content developed by CR Games, the in-house studio of the Ladbrokes Coral Group. GVC's online brand will now include 20 titles from CRM games such as bwin, PartyCasino and Sportingbet.
The move is expected to thrive GVC's business further. Integration of five more titles, including CR Games' flagship "Big Banker" slot title, will start soon. This will include.
GVC plans to introduce the full line-up of games within the next few weeks, with the firm to launch the content in regulated market such as Italy, Denmark and New Jersey in the US before the end of the year.
GVC took ownership of CR Games when it completed its acquisition of Ladbrokes Coral in March.
Liron Snir, chief product officer at GVC, said: "This is an important milestone in the integration of GVC and Ladbrokes Coral and demonstrates the benefits to customers of bringing the businesses together."
"At GVC, content is king and we believe building a unique gaming offer, which marries exclusive in-house developed games with the very best titles from third-parties, is a win-win for our players."
Armenia toughens stance against legal gaming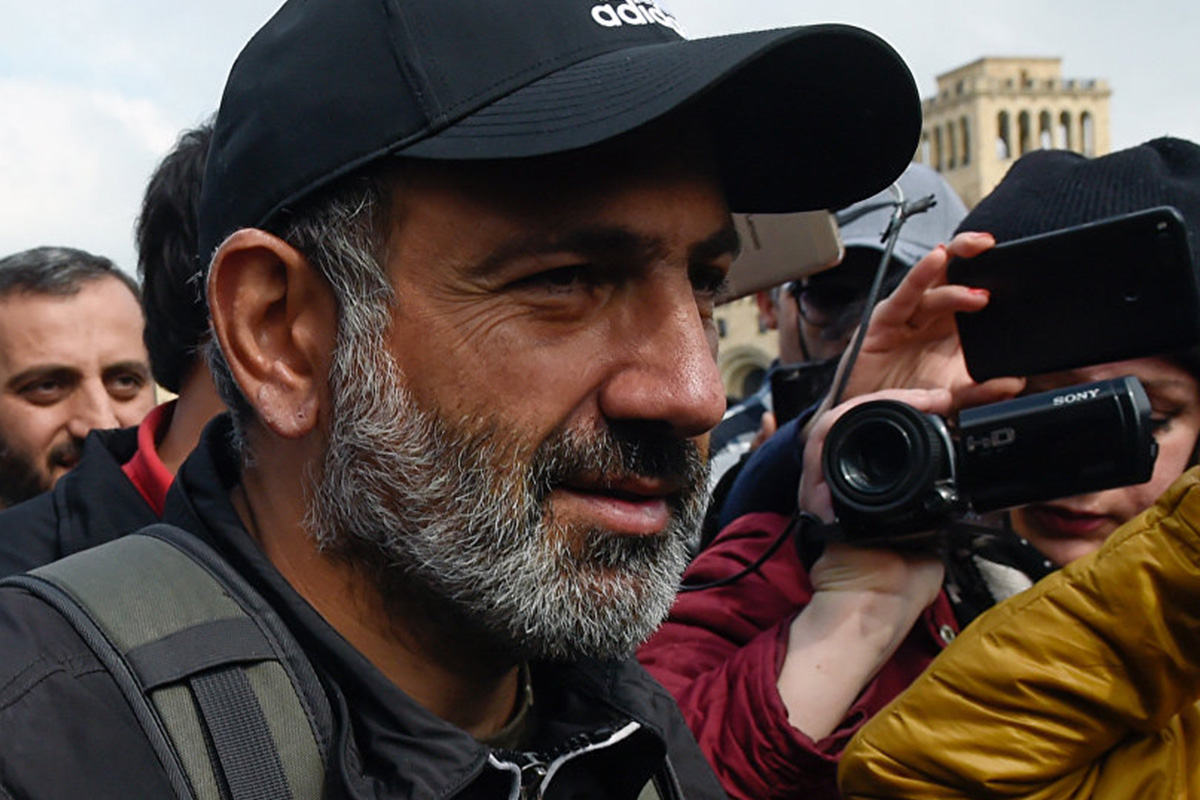 Reading Time:
1
minute
Nikol Pashinián, the prime minister of Armenia, has voiced his concerns about the "social problems in village communities" that the growing gambling activity in the country causes. He urged that "these devices should simply be removed."
"How should we organise this in order for us to truly solve this problem accurately, this is a very important question," the statement begins. "Overall when we look at our economic growth indicators it turns out that these gambling machines have become the leading branch of our economy."
Then continues: "This is totally absurd, and our policy should be to change our logic: on one hand it encourages poverty, on the other hand, pardon me, [gambling addiction]".
 "We must pursue a kind of policy where we won't encourage neither the first one nor the second, this is a very serious problem and people, families, fates and others are being affected," the PM said.
"There is no problem, we will discuss openly, transparently, publicly, we will understand whose interests are more taken into account, whose not, where objective issues exist, we will exclude them and solve this problem, because this really is a serious problem, and people are alarming about this problem in masses," he concluded.
Source: Focus Gaming News