Blockchain could help legalise the loot boxes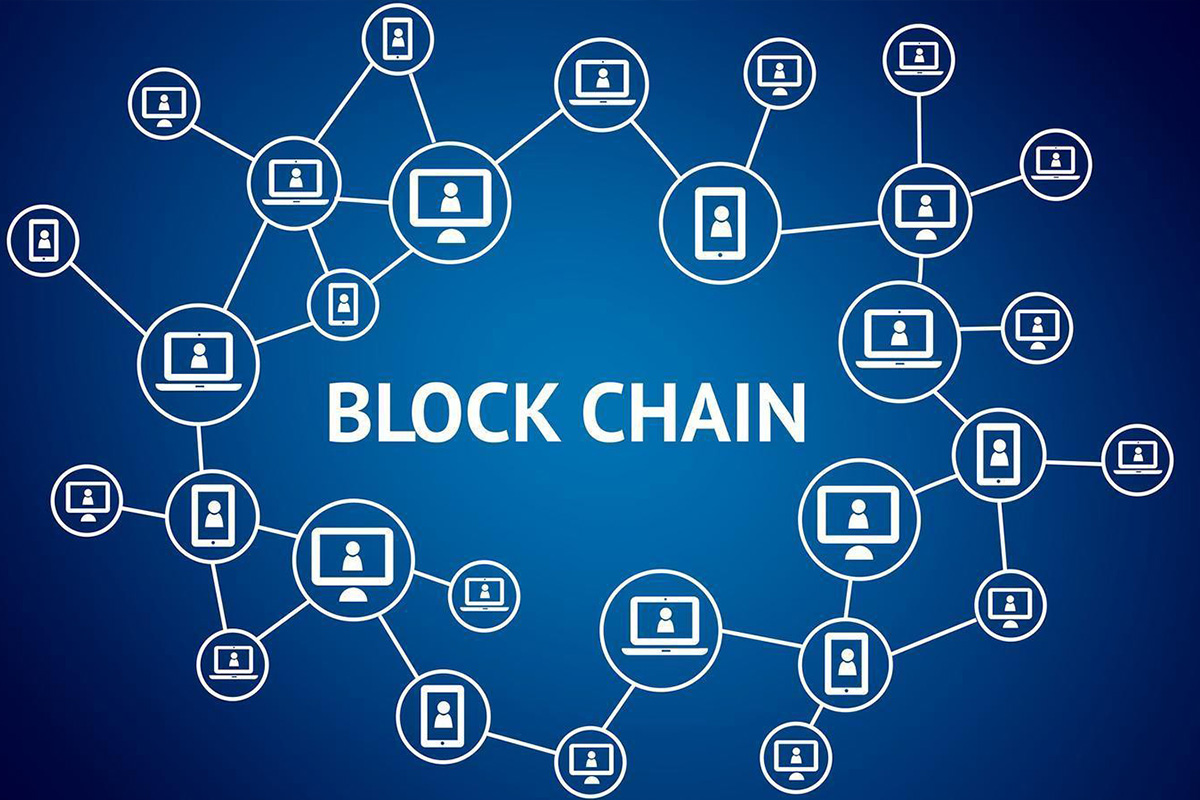 Reading Time:
3
minutes
Loot boxes, which have been in existence for about a decade, have run into legal problems in countries such as the Netherlands and Belgium. The redeemable virtual rewards system, which involves accessing maps, weapons and a whole range of upgrades to your in-game functionality, had already become so popular that some developers have wholly shifted their monetisation models away from paid-for-games to free-to-play games because of the revenue they provide.
But the legal issues are threatening the core business model of loot boxes. That is why developers are thinking of reverting to a business model based on advertising or selling games rather than giving them away for free.
However, there can be another option. Rather than making such a drastic U-turn, they could find salvation in the shape of the blockchain. By implementing a new tokenised economic model that this technology provides, game developers could not only continue to make money without having to rely on advertising but also implement a system that would reward gamers for the time they spend playing games.
The problem with loot boxes
Loot boxes first emerged in Asia, but have become more well-known after social game developers like Zynga successfully implemented them. Since then, loot boxes have slowly begun to embed themselves into the fabric of most games, even where their incorporation seems unnecessary. Then loot boxes' presence in triple-A console games like Overwatch, Battlefront 2, and Shadow of War ramped up their presence in terms of public awareness.
When an entry fee or cost is present in a gaming monetisation scheme, along with luck or chance, and the potential for some type of monetary gain, the scheme is almost definitely going to be considered gambling as a result of those three key elements. Since loot boxes have both a cost and a "random element," they have landed game makers in hot water with regulators. The cash purchase of these boxes, for regulators in the Netherlands and Belgium, resembles gambling – and is therefore an illegal offering.
While companies like EA have said they will persist with loot boxes, confident that other regulators do not see the situation in the same way as the Belgian or the Dutch authorities, there is no guarantee that other authorities would not act to quash them.
Blockchain as a solution
Rather than putting these key revenue flows at risk though, one potential path that publishers could pursue is to leverage a new form of blockchain monetisation. For example, my company, Loot, has a new mining process that leverages player skill to generate new units of cryptocurrency instead of GPU or CPU mining.
All blockchain networks have some sort of incentive mechanism built into them, which helps the network to function properly. In the case of Bitcoin, this is the proof of work algorithm that keeps the network secure and trustworthy by making it hard to add new transaction data to the blockchain. For game networks, the algorithm could be based not on computational power, but gameplay and the "work" done by players. This would eliminate the initial entry fee, which would prevent regulators from labelling it gambling.
Even though you can already earn virtual currencies within games, cryptocurrencies that are mined and awarded as a result of gameplay are a unique new solution because traditional virtual currencies in games have no value outside of the game, while cryptocurrencies hold their value everywhere. This is the key, because if the coins players spend in the game to buy loot boxes and other items have real value outside of the game, the developers can accept their own in-game coins as real payment for their items. This solves the problem of traditional entry fees and ultimately eliminates the consumer risk that is arguably the most important of the three elements that define what is gambling and what is not.
From the game publisher's perspective, this would mean they could continue to offer loot boxes but just have them paid for with cryptocurrency that gamers have mined and earned from their skill in play, instead of with real money.
For example, in Overwatch players are currently unable to spend in-game credits and have to spend real money or wait for a level up to grab a loot box. If the in-game credits were a cryptocurrency generated on a blockchain as a result of player skill, Blizzard could accept the credits as payment (at no cost to the user) and exchange the credits for dollars like any other cryptocurrency. This means the players do not have to spend any of their "real" money while the developer has the same revenue they did before.
As publishers and developers consider the effect that loot box regulation might have on profits, they should consider blockchain technology as a potential solution. Publishers should understand that this innovative new technology could safeguard existing revenue streams and also incentivise gamers to play more.
Tobias Batton is CEO of Signal Zero. The company behind Loot, the world's first blockchain protocol that allows gamers to earn and mine tradable tokens as a result of their skill and without entry fees.
Novomatic signs deal with Casino di Venezia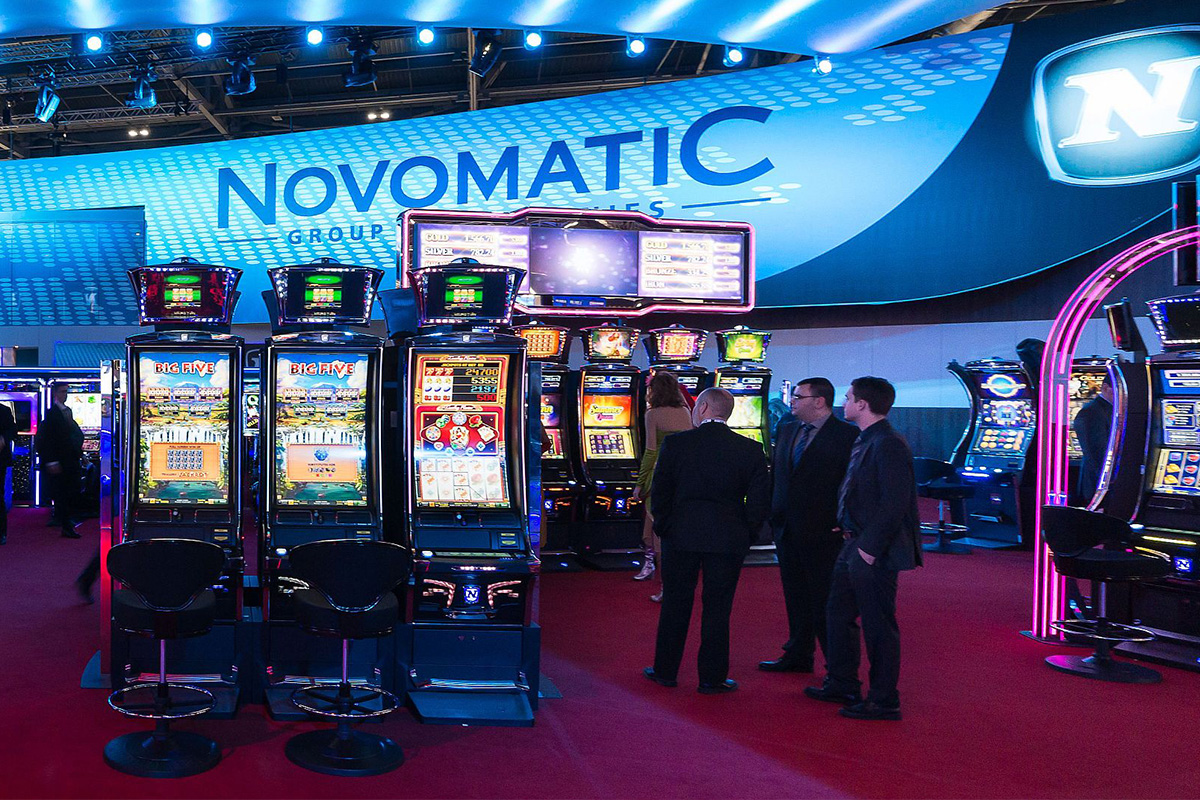 Reading Time:
1
minute
Novomatic has signed an agreement with Casino di Venezia for developing slot machines and software. As per the agreement, Novomatic will develop software for the entire slot park in the two venues of the Venetian Casino, Ca` Vendramin Calergi, a 16th century historic building overlooking the Grand Canal, and Ca` Noghera, a modern venue located near Venice airport.
Novomatic Chief Operating Officer DI Ryszard Presch said: "With Casino di Venezia, we have gained an important partner who shares our dedication to expanding the range of services available to players and operators. For this reason, we constantly work to improve the gaming experience, so that the time spent at the Casino is more efficient and safe."
Alessandro Catarossi, General Manager of Casino di Venezia said: "The new software, which will be installed in the medium and long term on a fleet of more than 600 machines, will enhance the services available to our customers and will help to make the slot machines even more efficient and secure."
AGEM inducts six more members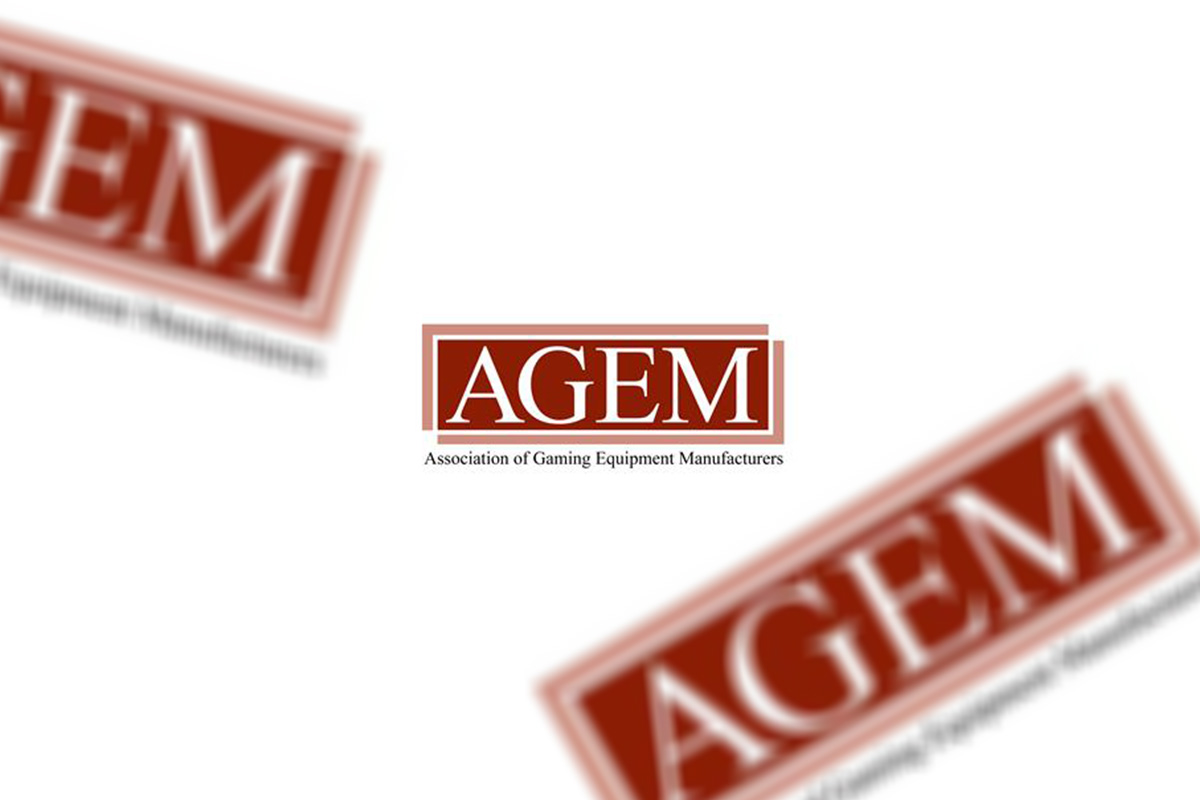 Reading Time:
1
minute
The Association of Gaming Equipment Manufacturers (AGEM), an international trade association of gaming suppliers, has inducted six new companies. The association's board of directors approved the membership of the new applicants. With this, the membership rose to 172 members.
The six new AGEM members are the following:
1. Acuris Risk Intelligence: Based in London, Acuris Risk Intelligence combines expert human analysts and state-of-the-art technology to help organisations manage risk in business relationships effectively;
2. CS-1 Transportation: a logistics provider based in Burlington, Ontario, Canada, with offices in Phoenix and Las Vegas. CS-1 specialises in the secure transport and movement of gaming equipment;
3. Eclipse Gaming: headquartered in Duluth, Georgia, Eclipse Gaming develops slot games and innovative solutions to engage the audience and deliver measurable results for its partners;
4. Fennemore Craig, P.C.: A law firm with a strong gaming and hospitality practice and a history of representing casino operators, tech companies and investors. Based in Phoenix with offices in Reno and Las Vegas;
5. Global Gambling Guidance Group (G4): Dutch-based G4 offers international accreditation and certification of responsible gambling standards for the global gambling industry; and
6. NRT Technology Corp.: a Toronto-based firm that designs and develops next-generation payment systems, financial and marketing kiosks and digital and mobile services.
Blueprint Gaming integrates slots portfolio with SBTech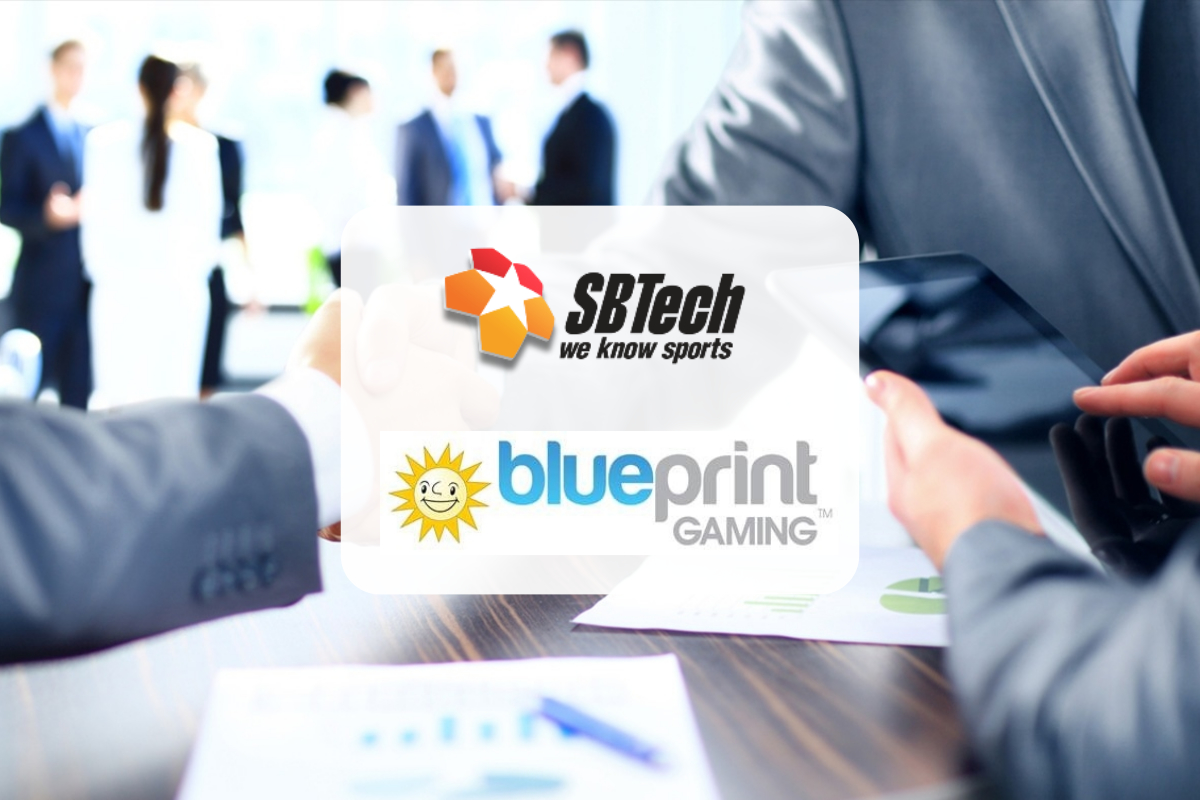 Reading Time:
2
minutes
Sports betting supplier significantly enhances casino offering
Leading slots developer Blueprint Gaming has further expanded its global reach after integrating its portfolio of games with sports betting solutions specialists SBTech.
As part of this new partnership, SBTech's fast-growing operator network will now have access to one of the industry's most diverse range of games for the first time.
Popular Blueprint releases such as Fishin' Frenzy, King Kong Cash and Wish Upon A Jackpot, as well as its increasingly sought-after range of Megaways™ titles, under license from Big Time Gaming, have all been seamlessly integrated onto the SBTech platform.
This latest deal marks another important step in Blueprint Gaming's strategic ambitions to increase its international footprint across the global gaming industry.
Siôr Walbyoff, Head of Business Development at Blueprint Gaming, said: "Partnering with SBTech gives us reach into new territories and customers across Europe, further solidifying our position as a premier content supplier across the iGaming industry.
"We're excited about launching our latest content across the SBTech customer network." 
Andrew Cochrane, Chief Development Officer of SBTech, said: "We're delighted to add yet more leading casino content to our platform with our partnership with Blueprint Gaming and look forward to launching its core product content across our network of platform partners.
"The addition of branded games, such as Ted and Thundercats, along with its top performing Megaways™ titles, will complement our existing product offering and drive further casino revenue growth for our partners."
Blueprint Gaming is a leading UK based game studio and part of Germany's Gauselmann Group. It creates exciting slot games for the global online and mobile markets and its games are also available to be played on over 100,000 land-based gaming terminals across the UK, Germany and Italy.As well as its original content, which has become hugely popular, it has developed successful slots based on a broad range of third party brands, offering players familiarity and operators unique marketing opportunities. Blueprint Gaming design and development team strives to push creative boundaries in the creation of slots that are as successful for its operating partners as they are entertaining and engaging for its players.
Blueprint is licensed to develop and supply online games by the UK Gambling Commission and Alderney Gambling Control Commission. The company's slot release The Goonies picked up the "Game of the Year" crown at the Gaming Intelligence Awards 2019.