MGM Growth buys Hard Rock Rocksino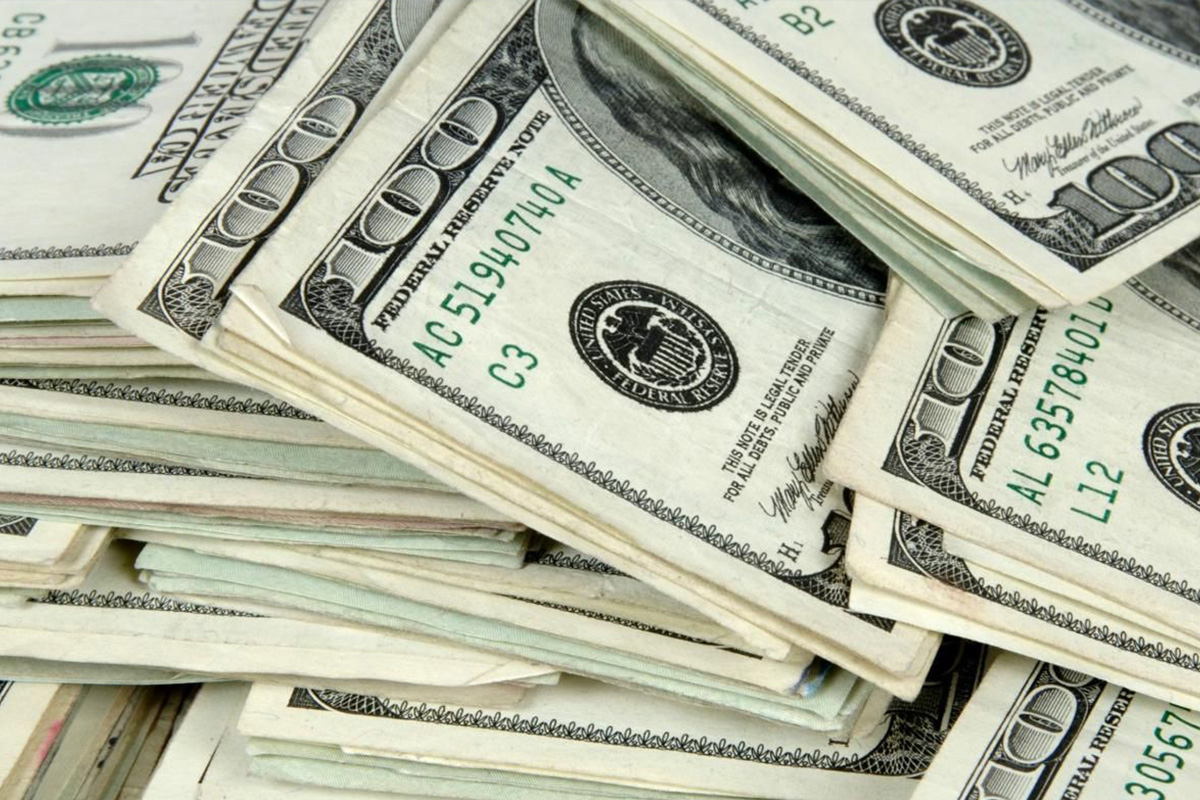 Reading Time:
2
minutes
MGM Growth Properties has acquired of Cleveland's Hard Rock Rocksino Northfield in a $1.06 billion deal.
As part of the deal, MGM Growth will inherit a 200,000-square foot casino with 2200 video lottery slot machines, along with the Northfield Park harness racetrack, from previous owner Milstein Entertainment. The REIT, an MGM Resorts spin-off, is also in the process of finalizing the acquisition of the famous Yonkers Raceway and its accompanying Empire City Casino.
MGM Growth was formed in 2016 and launched and its IPO on the New York Stock Exchange shortly afterward, raising $1.2 billion. It is 70 per cent owned by MGM Resorts International.
A real-estate investment trust (REIT) is essentially an investment vehicle formed to acquire and own properties, offering investors both large and small the chance to own shares of high-value commercial real estate.
REITs receive special tax considerations and can trade at higher stock market prices, potentially offering investors high returns.
On its formation, MGM Growth took over ten MGM Resort properties, including Mandalay Bay, The Mirage, New York-New York, Luxor, and Excalibur, which it leases back to MGM Resorts to operate.
The Hard Rock Rocksino Northfield Park will be rented to its majority owner for $50 to $60 million a year, the company has said.
The REIT model makes sense for large casino operators managing dozens of properties as a means to raise funds which can then be spent on further acquisitions.
Penn National started the ball rolling in 2013, and has since been joined by MGM and Caesars Entertainment, which created VICI Properties last year, as a way of easing its passage out of Chapter 11 bankruptcy.
MGM Growth CEO James Stewart said in an official statement on Friday he was "excited" about the first official addition to the REIT's portfolio, which he added would bring "further geographic diversification" to the MGM brand.
"[A REIT] improves the balance sheet of MGM Resorts, it provides another growth vehicle for the company and it will…provide a different investment opportunity, as [Growth Properties] goes out and can acquire assets," MGM Resorts CEO Jim Murren further explained about the spin-off.
Known as the "The Home of the Flying Turns" and for its motto "Every nineteen minutes the place goes crazy," Northfield Park is the venue for the Battle for Lake Eerie, which has grown from its 1980s inception to become one of the premier events on the Free-For-All pacing calendar.
It also operates Cedar Downs, the only off-track betting parlour in Ohio.
Source: casino.org
Wynn Las Vegas Earns New Sustainable Building Certification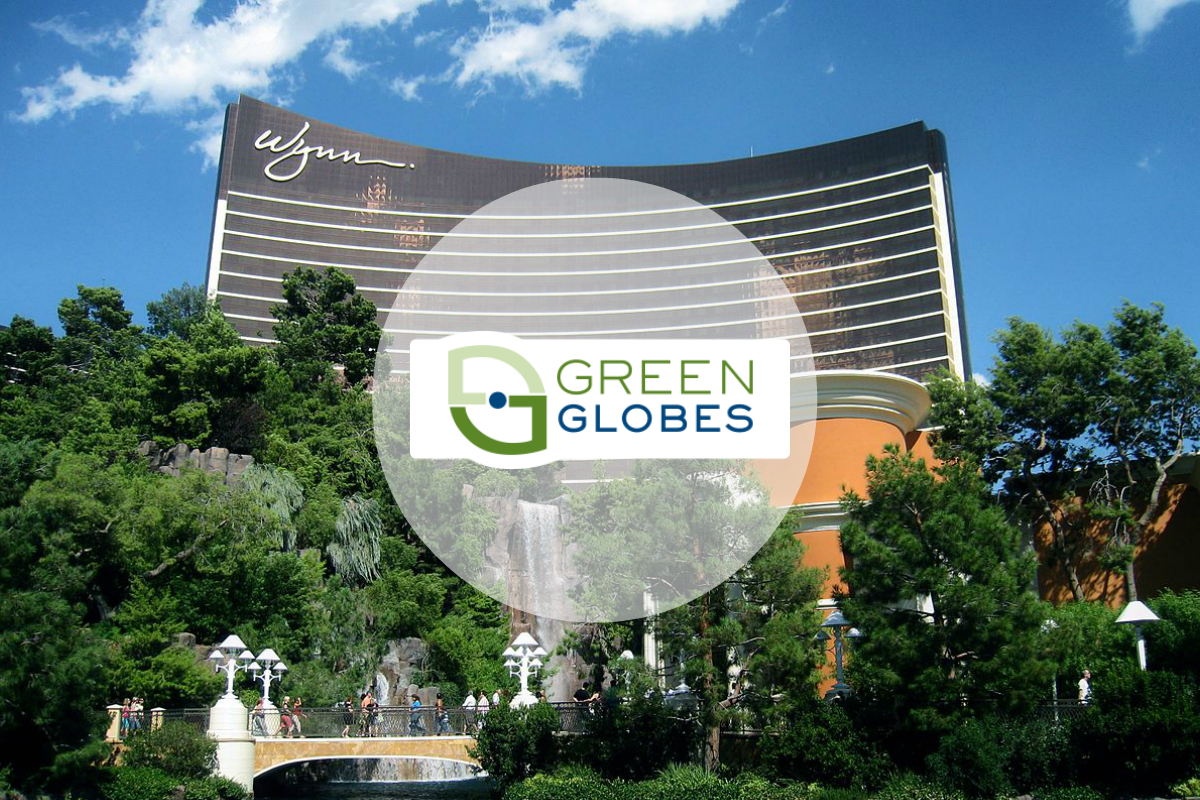 Reading Time:
2
minutes
Documents Commitment To Environmental Efficiency Standards And Green Building Best Practices
LAS VEGAS, July, 2018  — Wynn Las Vegas announces that is has earned Four Green Globes for its dedication to creating and maintaining environmentally-friendly buildings, the highest certification given by the Green Building Initiative, a nonprofit organization that stimulates approaches to creating energy-efficient and environmentally sustainable buildings.
To receive Four Green Globes, dozens of key environmental performance metrics were reviewed at both Wynn and Encore covering energy use and efficiency, water conservation, heating and cooling, waste management, emissions and pollution control, and many more. As part of the extensive on-site evaluation process, an independent third party inspected almost eight million square feet of facilities, including all common areas, guest rooms and suites, employee back-of-house areas, mechanical rooms, and exterior spaces.
"We continuously examine every aspect of our resorts in order to protect the environment as much as possible," said Erik Hansen, Chief Sustainability Officer for Wynn Resorts. "In many cases this can mean developing entirely new systems as solutions, which have served as a roadmap for our future developments and helped redefine green building practices on the Las Vegas Strip."
The most recent energy advancement was the opening of the Wynn Solar Field in June 2018, a dedicated 160-acre solar energy facility that is offsetting up to seventy-five percent of the resort's peak power requirements, the largest percentage of renewable energy used by any resort in Las Vegas. The Wynn Solar Field will eventually be used to power the resort's new 280,000 square foot meetings and convention space expansion with 100% renewable energy.
ABOUT WYNN LAS VEGAS
Wynn Resorts is the recipient of more Forbes Travel Guide Five Star Awards than any other independent hotel company in the world. Wynn Las Vegas opened on April 28, 2005 and was once again named the best resort in Nevada on Condé Nast Traveler's 2018 "Gold List," a title received for the tenth time. Wynn and Encore Las Vegas feature two luxury hotel towers with a total of 4,750 spacious hotel rooms, suites and villas, approximately 192,000 square feet of casino space, 21 dining experiences featuring signature chefs and 11 bars, two award-winning spas, approximately 290,000 square feet of meeting and convention space, approximately 110,000 square feet of retail space as well as three nightclubs, a beach club and recreation and leisure facilities. In addition to two luxury retail esplanades, a Strip-front expansion, Wynn Plaza, is currently under construction and is scheduled to be completed in 2018. For more information on Wynn and Encore, visit www.wynnpressroom.com.
Source: Wynn Las Vegas
SBTech Completes GeoComply Integration for U.S. Sports Betting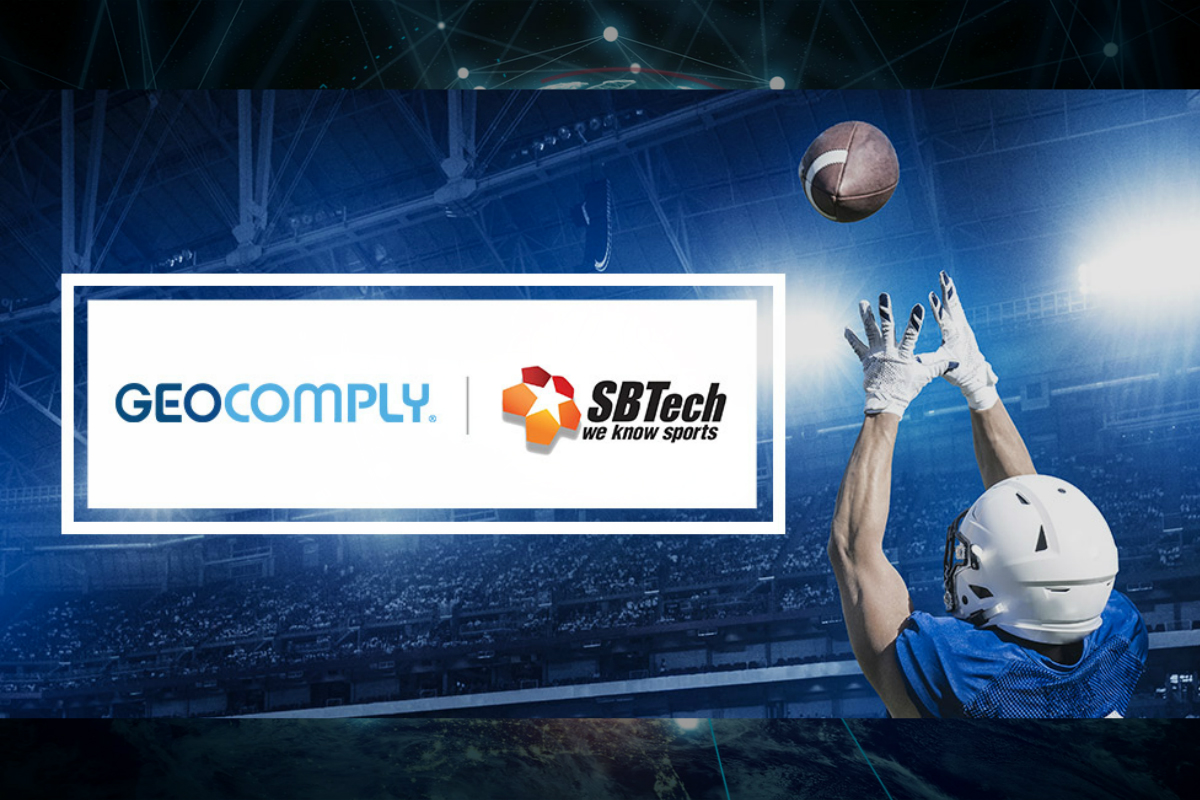 Reading Time:
2
minutes
July 19, 2018 (Vancouver, Canada) – GeoComply announced that SBTech has completed integration of its New Jersey approved geolocation compliance solution with SBTech's iGaming & Sports betting platforms. GeoComply's geolocation technology will now be available for use alongside SBTech's products across its on-property, online and mobile channels as they expand their offerings in the US.
"With agreements already in place with two of the established operators in New Jersey, SBTech has moved quickly to position themselves as a key player in the emerging US iGaming & Sports betting market," says Anna Sainsbury, CEO of GeoComply USA. "We are very excited to be working with them as they roll out their products to the US market, as states continue to pass enabling legislation."
"GeoComply is the recognized leader in geolocation technology and we are pleased to have integrated their "gold standard" solution into our iGaming and Sports betting platforms," says Richard Carter, CEO of SBTech. "As legalized sports betting becomes more widespread across the country, by partnering with GeoComply, we're able to meet each state's specific geolocation requirements, whether for on-property, online or mobile applications."
About GeoComply:
GeoComply is a global leader in geolocation technology. Since launching in 2012, GeoComply has quickly become the iGaming industry's trusted solution for reliable, accurate and precise geolocation services. GeoComply's patented and proprietary geolocation solution is unparalleled in its level of accuracy and integrity, as well as in its depth of security and ease of implementation. GeoComply's solutions have been utilized on over 250 million devices and perform an average 10 million verification checks per day. For more information, please visit GeoComply.com.
Media Contacts: Anna Sainsbury, Chief Executive Officer, GeoComply USA Inc.
anna@geocomply.com
About SBTech:
SBTech is a global leader in omni-channel sports betting and gaming, with over 1,000 employees in 8 offices worldwide. Since 2007, the group has developed the industry's most powerful online sports betting and casino platform, serving licensees in over 15 regulated markets.
SBTech's clients include many of the world's premier betting and gaming operators, state lotteries, land-based casino and horse racing companies, and igaming start-ups. The group supplies superbly flexible betting and gaming solutions to clients looking for speed to market and exceptional configurability, supported by the best business intelligence and reporting capabilities.
The SBTech offering includes its Seamless Sportsbook, the Chameleon360 iGaming Platform, Managed Services, and retail and omni-channel solutions that provide players with constant access to sports and casino products across all touchpoints: online, mobile and retail.
Backed up by unrivalled expertise in trading and risk management, regulatory compliance, AML and KYC procedures, acquisition and CRM, SBTech's partners consistently achieve rapid growth, enhanced brand loyalty and peak profitability.
For more information, visit: www.sbtech.com
Golden Entertainment to Acquire Two Laughlin, Nevada Casino Resorts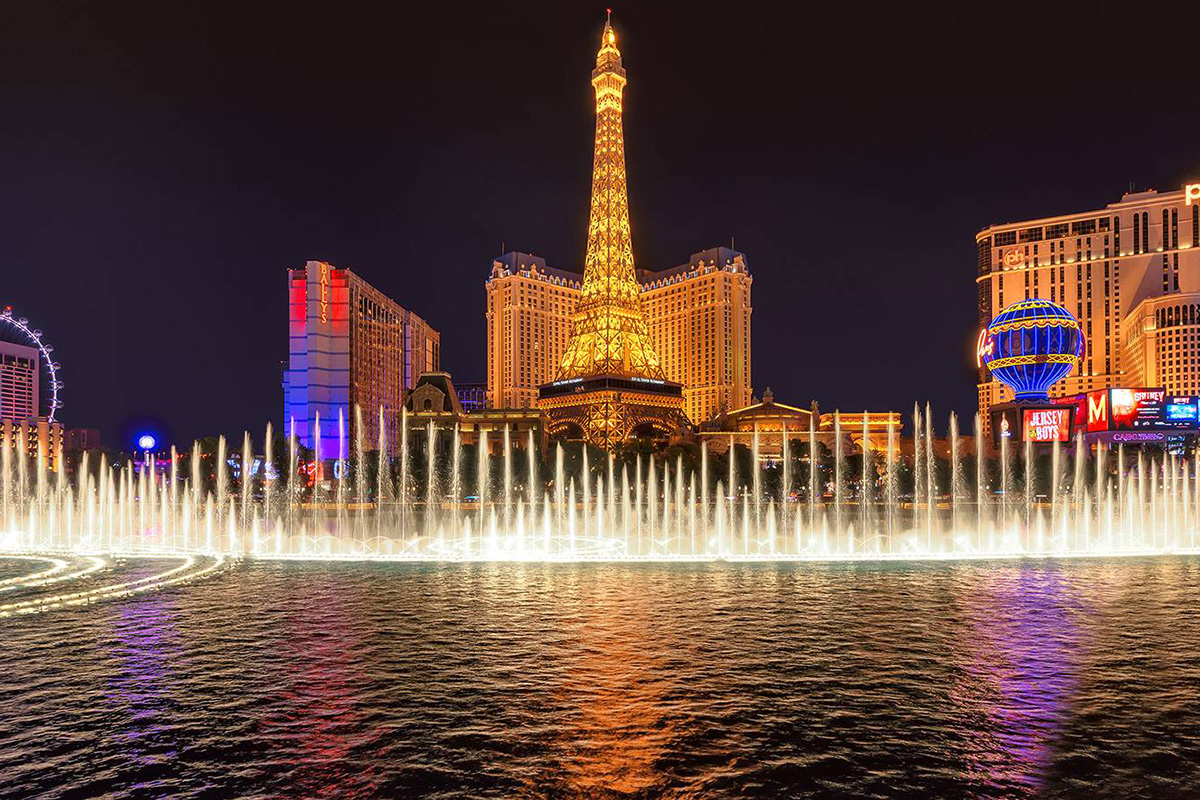 Reading Time:
5
minutes
July, 2018 – Golden Entertainment, Inc. announced that it has entered into a definitive agreement with Marnell Gaming LLC, to acquire the Edgewater Hotel & Casino Resort and the Colorado Belle Hotel & Casino Resort in Laughlin, Nevada. The purchase price will be based on an 8.0x multiple of the combined trailing twelve months adjusted EBITDA of both properties as of November 2018, with a minimum price of $168 million and a maximum price of $190 million. Including expected cost synergies and cash acquired, the purchase price is expected to represent an implied trailing twelve months adjusted EBITDA multiple of 6.5x.
The purchase consideration will consist of $155 million of cash and the balance in restricted stock issued at a price of $28.54 per share.
The transaction will be financed with incremental debt under the Company's credit facility and cash on hand. Pro forma for the transaction, the Company's net leverage is expected to be below 5x at closing. The Company expects the acquisition to be cash flow positive and immediately accretive to operating results.
Blake Sartini, Chairman and Chief Executive Officer of Golden, said, "The acquisition of the Edgewater Hotel & Casino Resort and the Colorado Belle Hotel & Casino Resort provides us with an exciting opportunity to expand our portfolio to nine wholly-owned casino resorts in Southern Nevada, solidifying our presence in this growing and attractive gaming market. The transaction is consistent with our strategy to grow our business in an accretive manner for shareholders and Golden is uniquely positioned to benefit immediately from cost synergies related to the acquisition of these properties."
The Edgewater Hotel & Casino Resort and the Colorado Belle Hotel & Casino Resort collectively feature over 1,400 slot machines, 40 table games and 2,150 hotel rooms. The properties also feature eleven restaurants and dedicated entertainment venues including the Laughlin Event Center. The Laughlin Event Center is an outdoor arena with 12,000 seats and hosts multiple headline concerts and other events throughout the year. The two properties are adjacent to Golden's current Laughlin property, the Aquarius Casino Resort, which features over 1,200 slot machines, over 30 table games and almost 2,000 hotel rooms. When combined, these three properties will be situated on 55 contiguous acres along the heart of the Laughlin Riverwalk.
Mr. Sartini added, "The Marnell family has a long history in the gaming industry including, designing, building and owning some of the most iconic resorts that now define the Las Vegas resort corridor. Over the past several years, Marnell Gaming has taken their expertise and created a significant hotel, casino and entertainment presence in Laughlin, and we are excited to build on these well positioned properties. As a result of this transaction, I am pleased to welcome Anthony Marnell III as a shareholder of Golden Entertainment."
The transaction is expected to close in the first quarter of 2019, subject to customary closing conditions and the receipt of all required regulatory approvals.
Latham & Watkins LLP served as legal advisor to Golden Entertainment for the transaction. Holland & Hart LLP served as legal advisor to Marnell Gaming.
Forward-looking Statements
This press release contains forward-looking statements within the meaning of the Private Securities Litigation Reform Act of 1995, including statements regarding the expected impact of the acquisition of Edgewater Hotel & Casino Resort and the Colorado Belle Hotel & Casino Resort on the Company's operations and statements regarding the anticipated timing of closing of the acquisition. These statements can be identified by the use of forward looking terminology such as "expects," "believes," "estimates," "projects," "intends," "plans," "seeks," "may," "will," "should" or "anticipates" or the negative or other variations of these or similar words, or by discussions of future events, strategies or risks and uncertainties. Although the Company believes that its expectations are based on reasonable assumptions within the bounds of its knowledge of its business, there can be no assurance that actual results will not differ materially from our expectations. Meaningful factors that could cause actual results to differ from expectations include, but are not limited to, risks related to the acquisition of the Edgewater Hotel & Casino Resort and the Colorado Belle Hotel & Casino Resort operations by the Company and the integration of the business to be acquired; the possibility that the proposed transaction does not close when expected or at all because required regulatory or other approvals are not received or other conditions to the closing are not satisfied on a timely basis or at all; potential adverse reactions or changes to business or employee relationships, including those resulting from the announcement or completion of the transaction; potential litigation challenging the transaction; the possibility that the anticipated benefits of the transaction are not realized when expected or at all, including as a result of the impact of, or issues arising from, the integration of the companies; our ability to realize potential synergies or projected financial results; and other factors as discussed in the Company's Annual Report on Form 10-K for the year ended December 31, 2017, subsequent Quarterly Reports on Form 10-Q and Current Reports on Form 8-K, each as filed with the United States Securities and Exchange Commission. The Company does not intend to update publicly any forward-looking statements except as required by law. In light of these risks, uncertainties and assumptions, the forward-looking events discussed in this press release may not occur.
Non-GAAP Financial Measures
To supplement the Company's and the property's financial information presented in accordance with United States generally accepted accounting principles ("GAAP"), the Company uses Adjusted EBITDA, which the Company believes is appropriate to provide meaningful comparison with, and to enhance an overall understanding of, the Company's and the property's financial performance. The Company believes Adjusted EBITDA provides useful information to both management and investors by excluding specific expenses and gains that the Company believes are not indicative of core operating results. Further, Adjusted EBITDA is a measure of operating performance used by management, as well as industry analysts, to evaluate operations and operating performance and is widely used in the gaming industry. Other companies in the gaming industry may calculate Adjusted EBITDA differently than the Company does.
The presentation of this additional information is not meant to be considered in isolation or as a substitute for measures of financial performance prepared in accordance with GAAP.
The Company defines "Adjusted EBITDA" as earnings before interest and other non-operating income (expense), income taxes, depreciation and amortization, acquisition expenses, loss on disposal of property and equipment and other gains and losses. The Company defines "net leverage" as total debt less cash, divided by Adjusted EBITDA for the twelve months prior to the measurement date.
About Golden Entertainment, Inc.
Golden Entertainment, Inc. owns and operates gaming properties across two divisions – resort casino operations and distributed gaming. The Company operates approximately 16,000 gaming devices, 116 table games, 5,168 hotel rooms, and provides jobs for over 7,000 team members. Golden Entertainment owns eight resort casinos – seven in Southern Nevada and one in Maryland. Through its distributed gaming business in Nevada and Montana, Golden Entertainment operates slot machines at over 1,000 locations and owns nearly 60 traditional taverns in Nevada. The Company is licensed in Illinois to operate video gaming terminals. Golden Entertainment is focused on maximizing the value of its portfolio by leveraging its scale, leadership position and proven management capabilities across its two divisions. For more information, visit www.goldenent.com.