Court upholds government's online gambling blacklist in Poland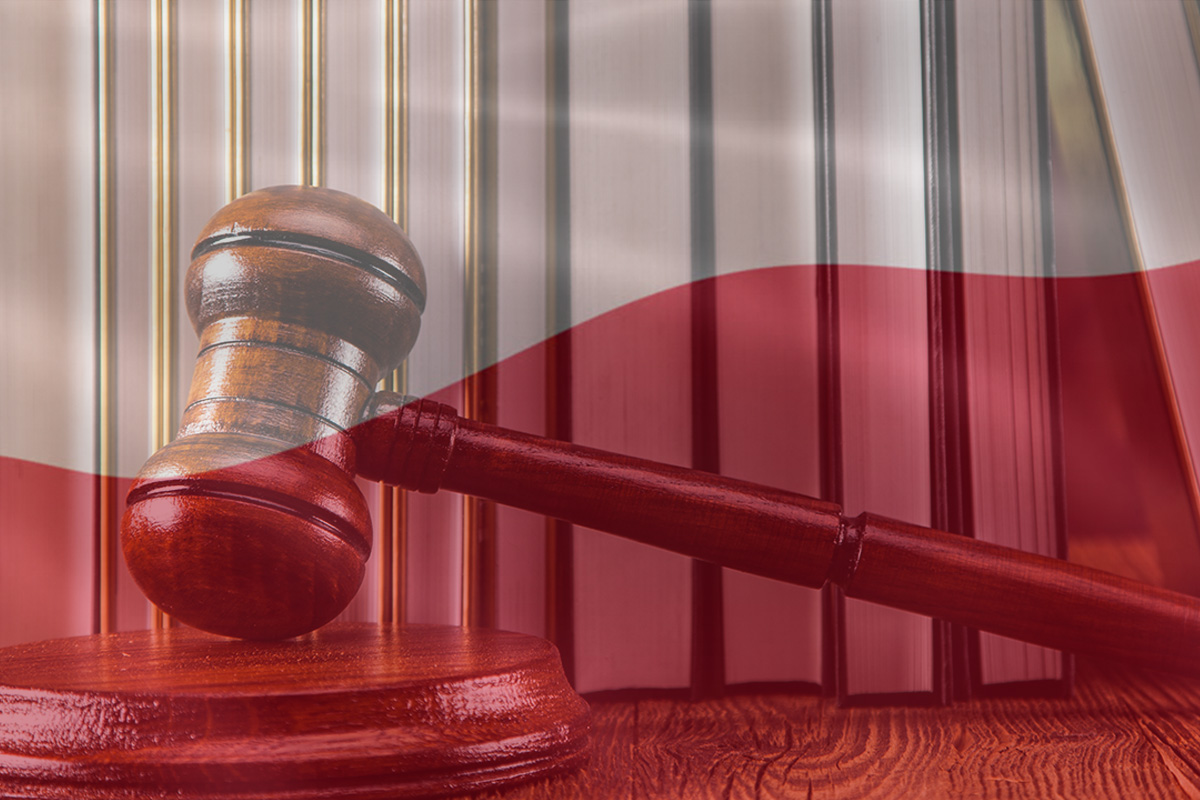 Reading Time:
2
minutes
Poland's Provincial Administrative Court has upheld an online gambling blacklist prepared by the government for violating the country's gambling laws.
The court upheld the Ministry of Finance's right to compile and publish a list of online gambling domains deemed to be serving the country's gamblers without local permission.
It is reported that several unspecified international online gambling operators challenged the publishing of the black list. They argued that the Ministry had no right to spoil their good names by adding their domains to the blacklist without a court order.
Polish internet service providers are compelled to block local punters' access to the offending domains, something even the Polish ombudsman believed represented "a serious risk to freedom of speech and access to information."
But the Court noted that the amended Polish Gambling Act had been submitted to the European Commission, which found no issues with its restrictions. As such, the Court found that the Ministry was within its rights to swing its censorial ban-hammer as it saw fit.
Poland's online gambling blacklist now contains nearly 2400 naughty domains, including several hundred variants of the Curacao-licensed Casino-X that were added at the end of June.
Despite the country restricting online casino operations to the state-run Totalizator Sportowy lottery monopoly, Poland continues to issue new online sports betting licenses, including one to Nordic operator Cherry AB, Cherry Online Polska earlier this month. Local operator Totalbet also received an online diploma for its Totalbet.pl site on July 2.
SLOTS ROLLOUT IS GO
While Totalizator Sportowy's Playtech-powered online casino isn't expected to launch until September or October, the monopoly is finally getting around to launching its land-based slots parlors. A pilot project that will see 50 land-based venues featuring a total of 1,200 slots got underway late last month as the first venues opened in Warsaw, Krakow and Bygdoszcz.
Assuming Polish society doesn't implode from these first test venues, Totalizator Sportowy plans to open a further 250 slots parlors in 2019, bringing the installed slots base to a maximum 38k machines. But the monopoly has placed an advert seeking technical help in monitoring its slots that suggests the company is making up a lot of its plans as it goes along.
The ad seeks a technician to help the monopoly monitor and analyse its slots returns and its slots players' behavior, with the ultimate goal of creating solutions that boost slots revenue. Word to the wise, but Totalizator Sportowy is looking for an applicant who has a "resistance to stress and the ability to work under time pressure."
Source: CalvinAyre.com
7777 gaming goes live on Superbet, Romania's premier online operator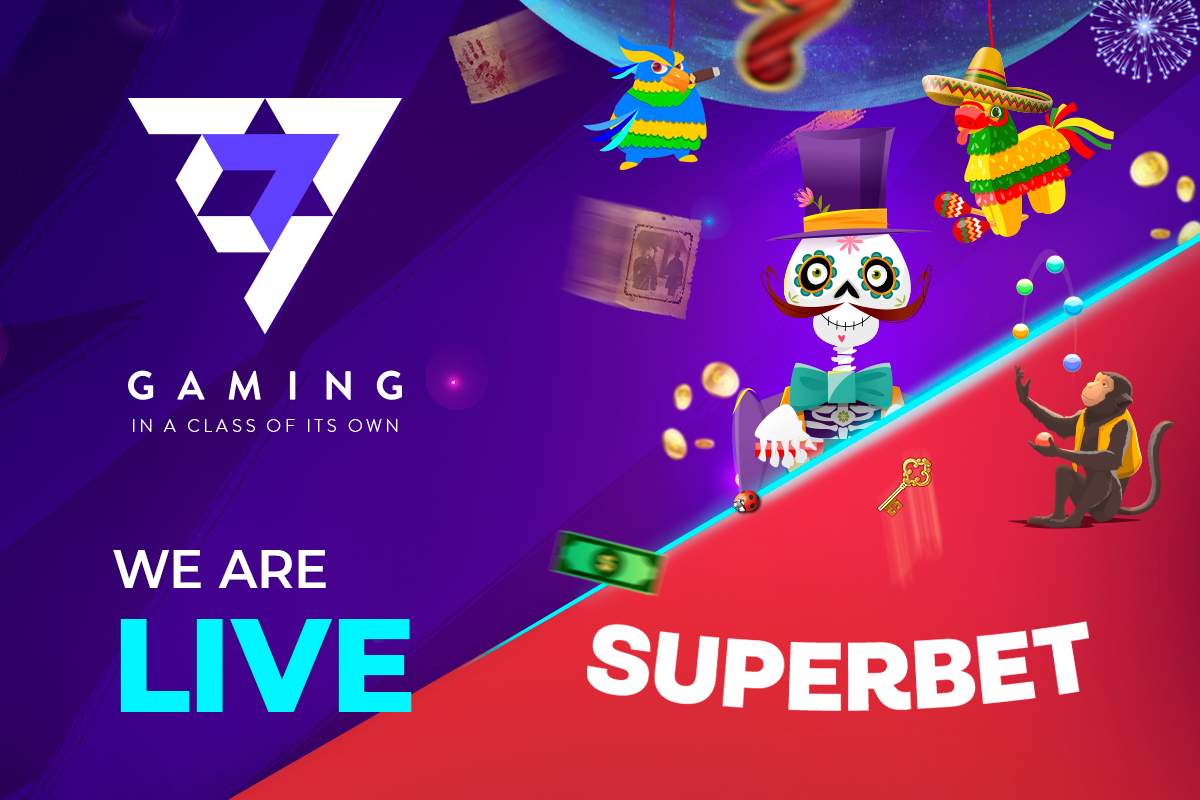 Reading Time:
2
minutes
7777 gaming is now live on Superbet, Romania's largest and most influential online operator. This collaboration includes the launch of a premium pack featuring 25 game titles, including 4 exclusives, along with an exciting month-long marketing campaign throughout December.
Elena Shaterova, Chief Commercial Officer at 7777 gaming, stated: "A well-defined and promising partnership is put into action as we go live on Superbet. This partnership allows us to showcase our commitment to delivering top-tier gaming content to Romanian players, and we look forward to the exciting month ahead with our December marketing campaign."
Raluca Varzaru, Gaming Content Executive at Superbet commented: "Welcoming 7777 gaming to our platform is a testament to our commitment to delivering unparalleled gaming experience. The addition of their curated games, including exclusive titles, aligns perfectly with our vision for continuous growth and offering our players the very best."
As part of the partnership, 7777 gaming is set to introduce a curated bundle of its 25 most played and certified games in the market. Adding to the excitement, 7777 gaming will present four exclusive games—Club Mr. Luck, Greenhats' Megawins, Pearl of Egypt, and Zeus Quest—promising a unique and captivating gaming experience that can only be found on Superbet's platform. Stay tuned for an action-packed month on Superbet with 7777 gaming.
Romania, with its dynamic and rapidly growing gaming market, has become a focal point for industry leaders. Superbet, as the dominant force in the Romanian online gaming sector, continuously seeks to elevate player experiences with cutting-edge content and innovative offerings.
7777 gaming envisions expanding its reach globally, and the partnership with Superbet marks a significant step towards achieving this goal with new jurisdictions to be announced soon.
About 7777 gaming:
7777 gaming is an innovative and data-driven B2B iGaming provider, founded in 2020 with the mission to revolutionize and challenge the status quo in the industry by offering 360-degree platform, state-of-the-art online casino games, iLottery, Jackpot, and marketing solutions, draw-based games, scratch cards, and much more.
The product is built by a dedicated team of visionaries with over 20 years of experience. The games and the RNG are tested and compliant in several highly regulated jurisdictions worldwide. Besides, the company achieved and maintained ISO 27001 certification. 7777 gaming holds a gambling license in Bulgaria and Romania and an MGA Certificate to provide its online casino games to these markets.
7777 gaming is already partnering with the leading aggregators and platform providers in the iGaming industry.
Player's website already offers EGT Digital's best selling games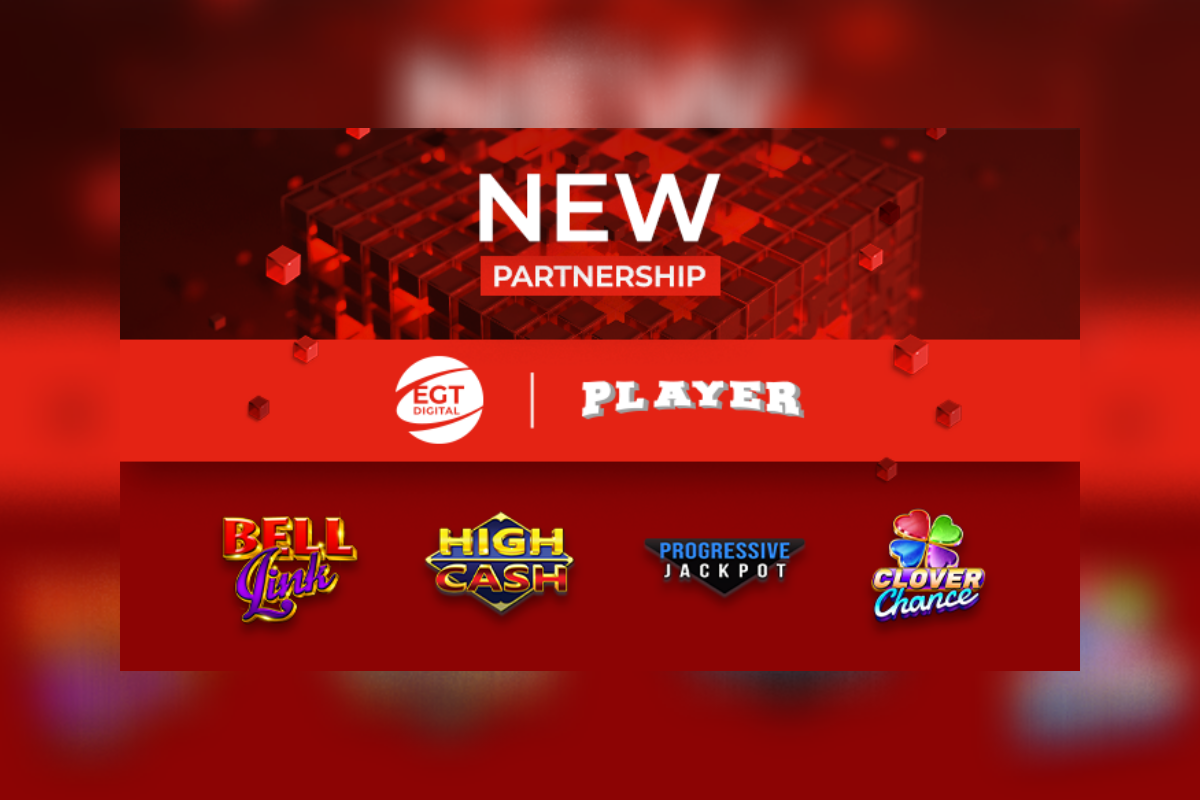 Reading Time:
< 1
minute
EGT Digital's gaming content is live on one more online casino in Romania: Player.ro. Now its visitors can try their luck with the titles from the well-known Bell Link, High Cash, Clover Chance and Single Progressive Jackpot.
"We highly appreciate our partnership with Player as it provides us with one more opportunity to establish ourselves as a leading provider of iGaming products in Romania," commented Tsvetomira Drumeva, Head of Sales at EGT Digital. "I believe that our games will contribute to making their website even more popular among local players, and I think that the excellent results shown so far prove it."
Daniela Lupica, CEO of Player, also gave a positive evaluation of the collaboration with the Bulgarian provider: "Since it is important for us to always offer to our customers content tailored to their tastes and preferences, we did not hesitate to integrate EGT Digital's games. From the very beginning, they ranked among the favorites of visitors to our site. We look forward to the company's next proposals."
Swintt Partners with Uniclub to Cement Eastern European Presence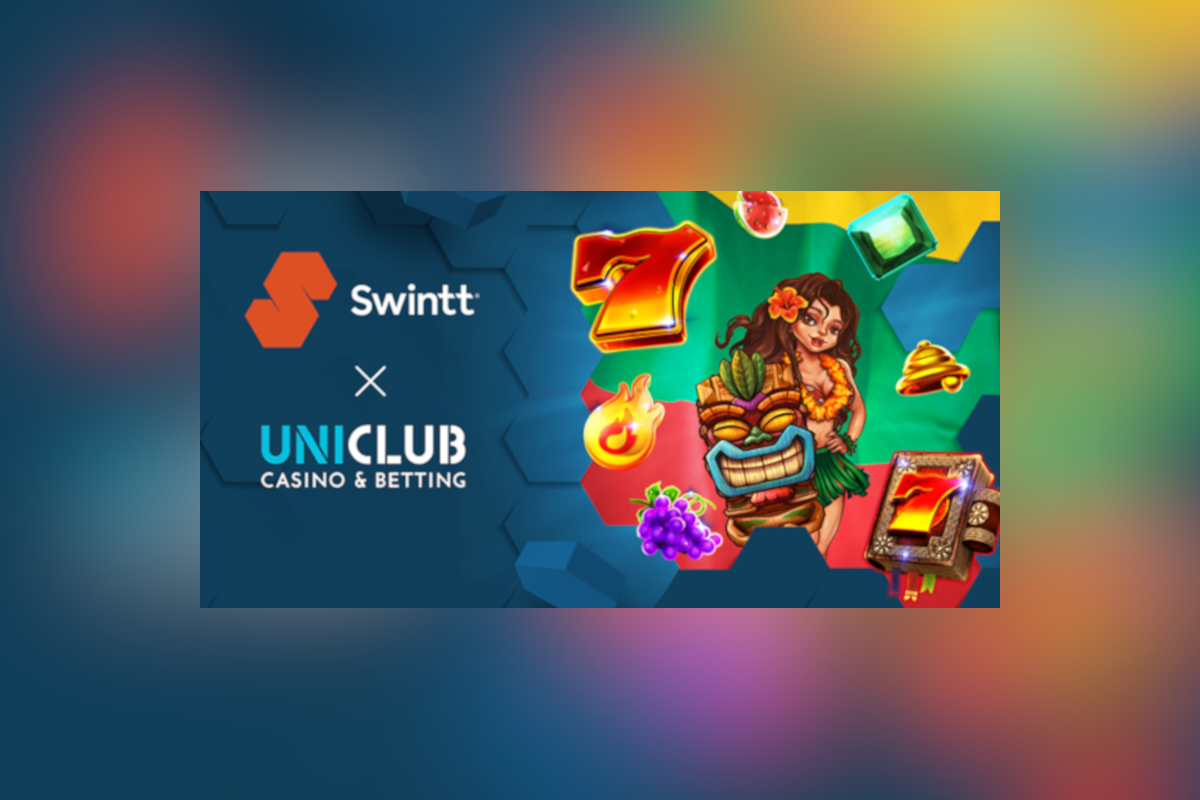 Reading Time:
2
minutes
In-demand software provider teams-up with recently-launched casino and betting platform to offer SwinttGames and SwinttPremium releases to Lithuanian customers
Having entered the country almost a year ago to the day, hot-shot software provider Swintt has announced this month that it will now be expanding its Lithuanian footprint after agreeing a partnership deal with the recently launched casino and sports betting platform Uniclub.
Having been around since 2001 under the handle of UAB Unigames, the company is already well-known in Eastern Europe thanks to its collection of land-based slot machines and its sponsorship of Lithuanian Basketball League team Uniclub Casino – Juventus but has recently decided to take its operations into the digital space after launching the Uniclub.lt platform.
Given the timing of the platform's launch, the new deal with Swintt will represent a major fillip to Uniclub's efforts to attract new players given it will now be able to offer both SwinttGames and SwinttPremium release to customers, providing them with the perfect mix of classic and next gen slots.
Dealing with the two line-ups in order, SwinttGames combine state-of-the-art graphics and sounds with unique themes and exciting bonus features. Of the titles that will be added to Uniclub, the provider's most successful release to date, Aloha Spirit XtraLock, will undoubtedly be the headline act, given that it offers players the chance to win huge prizes in its innovative Tiki bonus round.
Over on the SwinttPremium side of things, meanwhile, Uniclub customers will be able to enjoy a range of classic games that feature familiar fruit-themed symbols, simple mechanics and easy-to-trigger free spins features. Notable releases in this catalogue that will be available on the platform include Seven Books Unlimited and the popular Win-O-Rama series, particularly the new Win-O-Rama XL Extended.
With all that and more set to be rolled out at Uniclub.lt over the coming weeks, the new partnership looks set to be highly beneficial for both parties with Uniclub now able to offer an even greater choice of software to its customers and Swintt able to further increase its market presence in Eastern Europe.
"Although Swintt has been present in the Lithuanian market for roughly a year now, we're always on the lookout for new business opportunities that will expand our network and increase the number of new customers we're able to connect with," the Chief Executive Officer for Swintt, David Mann, said. "With its rich offline history in the country and its ambitious plans to take this great success online, in Uniclub we believe we've found the perfect partner to work with in Lithuania and we're very much looking forward to assisting its growth efforts by supplying it with our full range of Swintt games."
"While UAB Unigames is a well-known presence in Lithuania due to its land-based slots and history of sports sponsorship, we recognise that if we want to replicate this success at Uniclub.lt, the easiest way is to join forces with the industry's best providers," the Chief Executive Officer for Uniclub.lt, Martynas Matulevicius, said. "Given the amazing growth it has enjoyed over the past couple of years, Swintt definitely fits this criterion and we're delighted to now be able to offer its games to our Lithuanian customers. With a wide choice of SwinttGames and Premium releases being added over the coming weeks, we're sure they're going to prove a hugely popular addition to our platform and we can't wait to work with them."