West Ham agree shirt sleeve deal and eSports partnership with Basset & Gold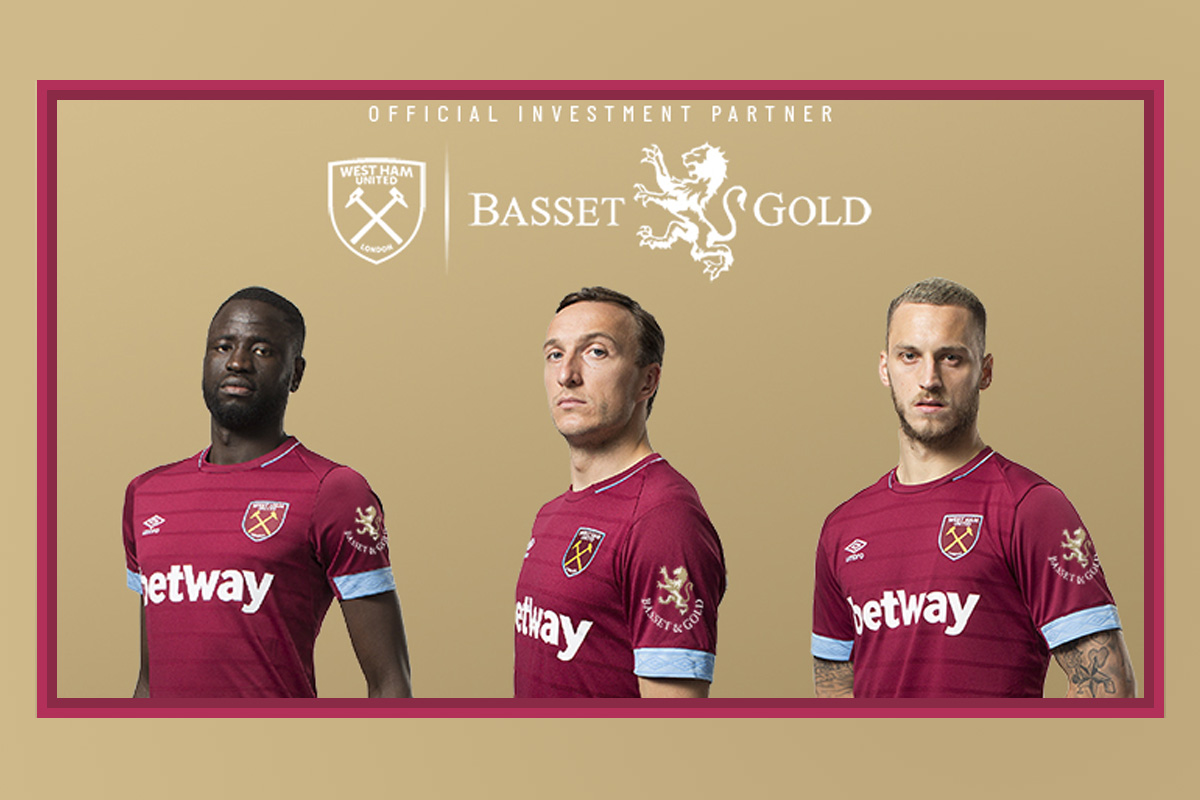 Reading Time:
2
minutes
West Ham are pleased to announce that they have reached an agreement with Basset & Gold to become the Club's sleeve sponsor.
Basset & Gold are a leading financial services firm based in the heart of the City of London, offering investors fixed income returns that are generated by providing financing to marketplace lending platforms and UK based businesses.
The partnership will see Basset & Gold's logo featured on the left sleeve of all West Ham United's men's first team, Academy and PL2 shirts, as well as becoming West Ham United's eSports partner.
eSports is an area in which West Ham United are pioneering and they became the first British team to announce an eSports player in 2016, while London Stadium hosted the first ever eSports tournament involving professional clubs in the same year.
Basset & Gold will also benefit from further branding opportunities across the club and the deal commits the two parties to work together closely to develop local community through activities and charity work as well as fan engagement opportunities for West Ham fans in and around east London.
Karren Brady, West Ham United Vice-Chairman, said: "I am delighted to announce our partnership with Basset & Gold and I am extremely excited about working together going forward. What really appealed to us was their commitment to working and engaging with our fans in east London and the local community.
"Our fans are at the heart of everything we do and we wanted to partner with someone who understands that and mirrors that commitment in their own work. Both partners are determined to achieve success next season and we cannot wait to launch our partnership through some incredible activations for our fans."
A Basset & Gold Spokesman said: "We are delighted to become a partner of West Ham United Football Club. We found West Ham United to stand out from the others in the way they treat their fans and their community, which is also ours being based in the City of London – only one train stop away from the fabulous stadium. Community and family are in the heart of our brand and we are looking forward to a fruitful partnership that will benefit both parties as well as everyone around us."
Karim Virani, Digital and Commercial Director at West Ham United, said: "Basset & Gold are a partner that we are extremely proud to have on our sleeve. Their unique approach to customer care and professionalism has proved extremely successful, whilst their impressive plans for the future absolutely match the ambition of our football club."
Basset & Gold look to provide everyday investors with the opportunity that was previously available only to ultra-high net worth investors, and gain attractive returns. Basset & Gold's mission is to challenge the market and create investment opportunities that are easy to understand, transparent and continuously control risk, while maintaining market-leading returns that meet investment goals.
Basset & Gold is a brand name of B&G Finance Ltd which is authorised and regulated by the Financial Conduct Authority (FCA). Basset & Gold see their investors as partners so endeavour to make sure they only make money when their investors make money. Basset & Gold has a reputation for superb customer care, professionalism team work, transparency and challenge the norms of the investment world.
For more information please visit bassetgold.co.uk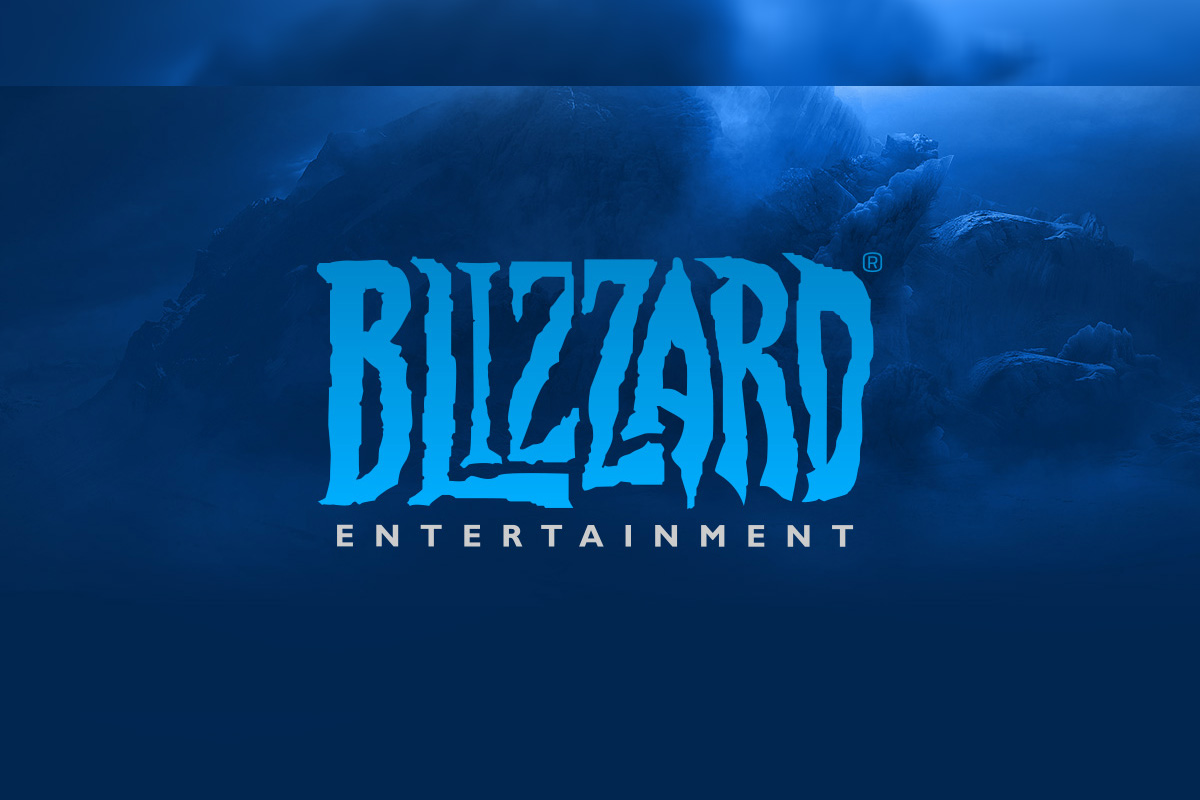 Reading Time:
1
minute
Blizzard's global esports director Kim Phan has left Blizzard to pursue a "new endeavour" in the gaming industry. She did not harbor ill will against Blizzard in her farewell post, but the move came just under a month after Overwatch League Commissioner Nate Nanzer left for Epic Games.
On top of the departures of Phan and Nanzer, there have been rumours of low morale and additional resignations. The company also scuttled Heroes of the Storm esports plans in December. Stability is not Blizzard's strong suit at the moment, even if efforts like Overwatch League continue to draw in large crowds.
US Blocks League of Legends in Syria and Iran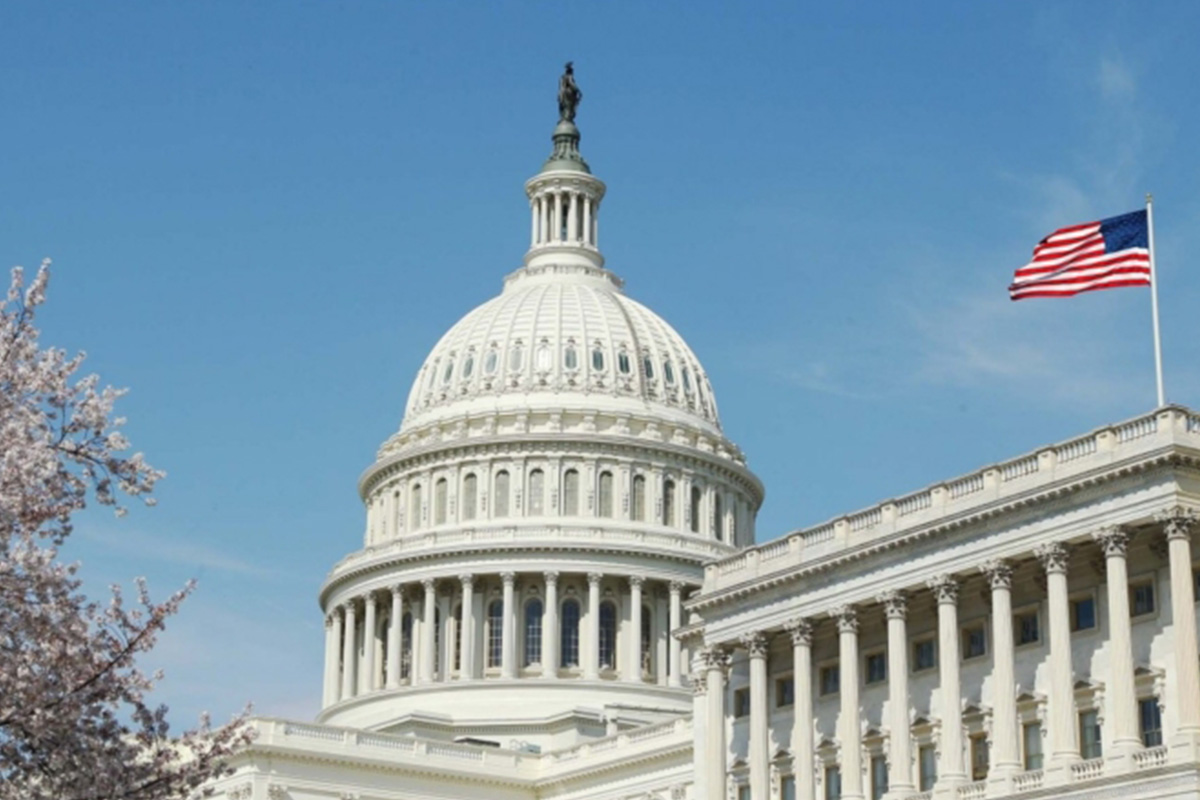 Reading Time:
1
minute
The U.S. government has blocked League of Legends, one of the most played video games of all time, in Iran and Syria.
Trade sanctions, tariffs and threats of military conflict are the frequent sights when countries are in active dispute, but blocking the access to video games is a novel course of action. Players from Iran and Syrian have expressed despair about this situation.
Right now the ban applies only to Syria and Iran, but if the U.S. enters into future conflict with another country, those citizens potentially may have their access to League of Legends revoked. The sanctions placed on Iran detail that any business in that country cannot trade with the U.S. and that any business caught trading with Iran is in trouble as well. League, like many other free games, has to sustain itself with microtransactions, which undoubtedly counts as a form of trade and, therefore, has to abide by the sanctions.
The 5 Best CS:GO Teams You Need To Follow In 2019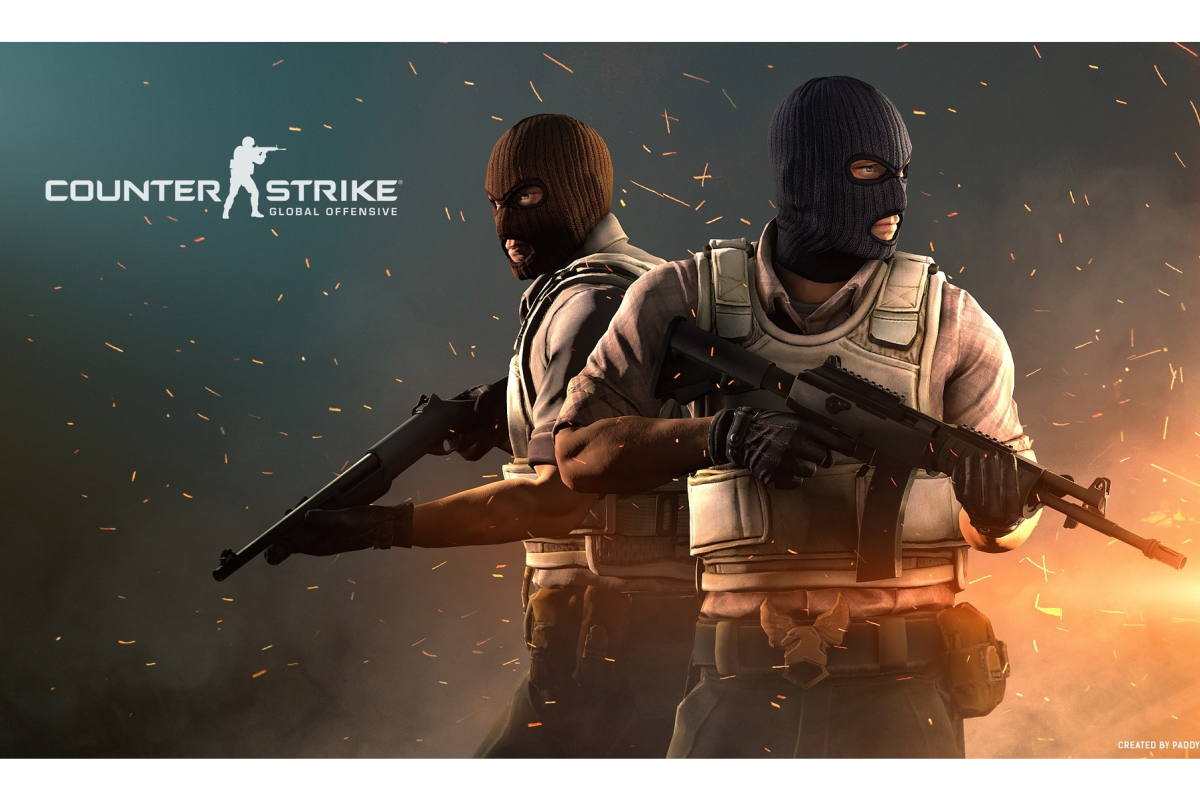 Reading Time:
4
minutes
Counter-Strike: Global Offensive has been on the global eSports scene for several years now. The competitive play of the game has crafted some magnificent teams whose phenomenal matches surprise even their keenest fans.
Today, we'll take a look at the 5 best CS:GO teams you need to follow in 2019.
Astralis – the Unprecedented Leader
Originating in Finland, the former Danish Questionmark/Team SoloMid lineup obtained the rights to the name Astralis from the Finnish CS team.
The beginning was hard. The first event of the Danish dream team happened in January 2016 at DreamHack Leipzig. Astralis championed their group, defeating team after team, but Luminosity Gaming eliminated them in the semi-finals.
The next two years were a nerve-wracking mix of ups and downs. Until February 2018 came. Astralis's team member Kjaerbye left, and was luckily replaced by Emil "Magisk" Reif. This substitute marked the start of a mind-blowing rise to the top and a complete domination of the Counter-Strike Global Offensive scene.
Astralis's excellence shined in ECS Season 5 Finals, ELEAGUE CS:GO Premier 2018, and FACEIT Major: London 2018, where they trudged over their opponents. After Katowice 2019, both spectators and commentators consider the current team the most dominant lineup in the history of Counter Strike.
Liquid – from StarCraft to CS:GO
Team Liquid was founded in 2000 in the Netherlands. Originally incepted as a StarCraft: Brood War team, Liquid got into StarCraft 2 in 2010, and in 2015, the clan formed a Counter-Strike: Global Offensive team.
At first, Liquid had mixed results. When 2016 started, the team continued to dominate domestically, but on a global level, it struggled to secure major wins. Although at MLG Columbus 2016, Liquid lost to the Brazilian Luminosity Gaming, the event proved that Team Liquid would soon be a promising global contender.
In 2017, the team had several fascinating competitive plays, beating Astralis and Brazil's SK. Liquid's big event breakthrough was the ESL Pro League Season 7 Finals, where they lost in a close matchup against Astralis.
A peculiar fact about Liquid: The team plays exceptionally well in most major CS:GO tournaments until they reach the semi-finals or even the final stage where their mental fortitude often outplays them.
Natus Vincere – Born to Win
Natus Vincere, often abbreviated as NaVi, originates in Ukraine. "Born to win" as the name translates from Latin, is the first team in the history of CS, which to dominate three major tournaments in one year.
The team's history goes back to December 2009 when it was founded. In 2010, NaVi secured wins at major events, including IEM, ESWC, and the WCG. This made them the first team to win the three most prestigious tournaments in just one calendar year.
Another new record, which the team owns is winning $220,000 in one year, which also occurred in 2010.
MIBR – the New Kid on the CS:GO Block
Owned by the American eSports organization, Immortals, MIBR (Made in Brazil) is a professional CS:GO team established in January 2018. In their short history, the team has played over 140 maps, prides itself on 89 wins and 49 losses, and is one of the most promising Counter-Strike: Global Offensive teams as of late.
In June 2018, MIBR announced their new roster, consisting of former SK Gaming players. Made in Brazil has taken part in most major championships, including IEM, Blast Pro Series, DreamHack Masters, and ZOTAC Cup Masters. They won the last one against Kinguin with a solid 3:0, and took home $200,000.
MIBR's current lineup includes Fallen, fer, coldzera, TACO, and felps. TACO and felps, aged 24 and 22, whose headshot % is around 50, just recently joined the team.
FaZe – American Organization with a European Flavor
DreamHack Leipzig 2016 marked FaZe's entry into the world of CS:GO. Although FaZe is an American eSports organization, its current CS GO team is mostly made of Europeans, including Sweden, Denmark, Slovakia, and Bosnia's "beast" NiKo.
In 2017 and 2018, FaZe was in a top-notch form, reaping wins here and there. Currently, their win rate is 59%, with 308 wins and 208 losses. FaZe's top achievements include offline and online tournament placements, consisting of:
Offline championships
1st place at ECS Season 4 – Finals
2nd place at ELEAGUE Major: Boston 2018
1st place at ESL One: New York 2017
1st place at SL i-League StarSeries S3
Online championships
1st place at ELEAGUE CS:GO Premier 2017
2nd place at Intel Extreme Masters XII – Oakland
3rd-4th place at Intel Extreme Masters XI – Oakland
5th-6th place at Esports Championship Series Season 2 – Finals
Besides Astralis, who's been the undisputed leader lately, all other four teams regularly exchange places. Sometimes, other teams like ENCE, mousesports, NiP, and Renegades enter the Top 5.
The Counter-Strike: Global Offensive scene is dotted with legendary fights between fantastic teams.
Wanna earn some money while watching your favorite teams? BUFF.bet offers the best odds for CS:GO betting.