West Ham agree shirt sleeve deal and eSports partnership with Basset & Gold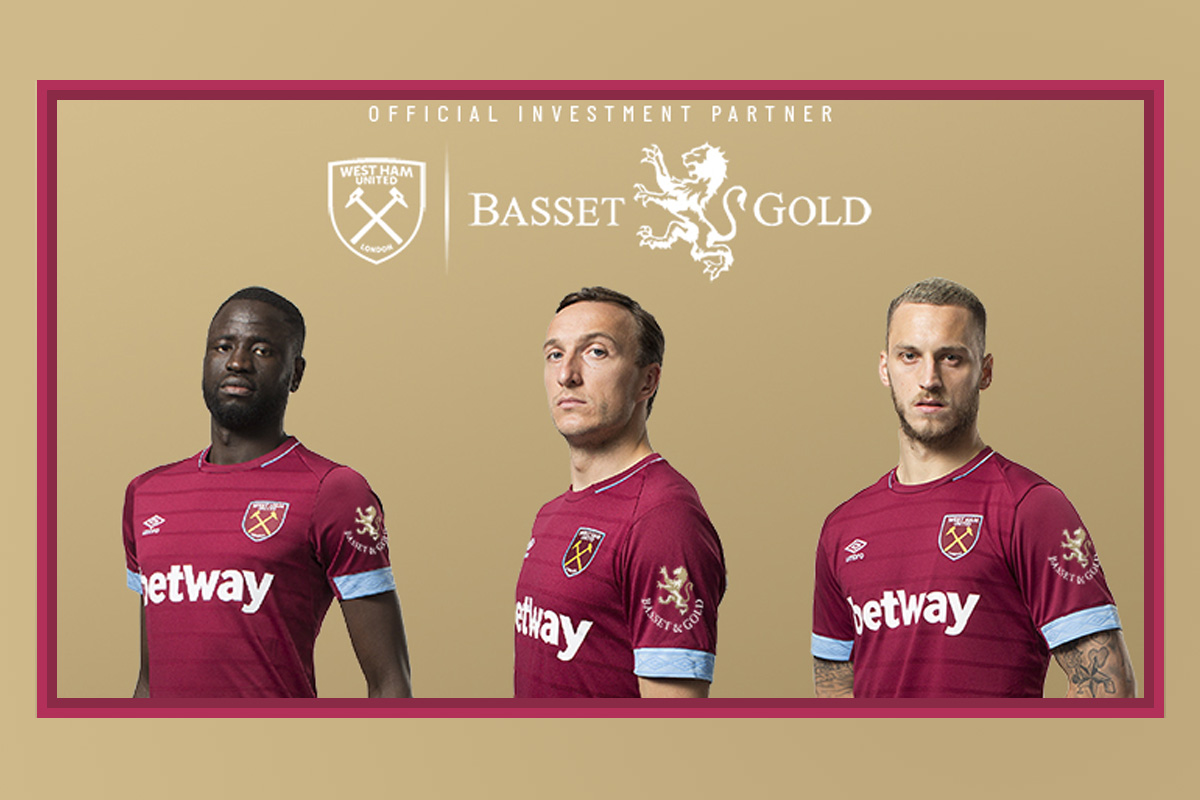 Reading Time:
2
minutes
West Ham are pleased to announce that they have reached an agreement with Basset & Gold to become the Club's sleeve sponsor.
Basset & Gold are a leading financial services firm based in the heart of the City of London, offering investors fixed income returns that are generated by providing financing to marketplace lending platforms and UK based businesses.
The partnership will see Basset & Gold's logo featured on the left sleeve of all West Ham United's men's first team, Academy and PL2 shirts, as well as becoming West Ham United's eSports partner.
eSports is an area in which West Ham United are pioneering and they became the first British team to announce an eSports player in 2016, while London Stadium hosted the first ever eSports tournament involving professional clubs in the same year.
Basset & Gold will also benefit from further branding opportunities across the club and the deal commits the two parties to work together closely to develop local community through activities and charity work as well as fan engagement opportunities for West Ham fans in and around east London.
Karren Brady, West Ham United Vice-Chairman, said: "I am delighted to announce our partnership with Basset & Gold and I am extremely excited about working together going forward. What really appealed to us was their commitment to working and engaging with our fans in east London and the local community.
"Our fans are at the heart of everything we do and we wanted to partner with someone who understands that and mirrors that commitment in their own work. Both partners are determined to achieve success next season and we cannot wait to launch our partnership through some incredible activations for our fans."
A Basset & Gold Spokesman said: "We are delighted to become a partner of West Ham United Football Club. We found West Ham United to stand out from the others in the way they treat their fans and their community, which is also ours being based in the City of London – only one train stop away from the fabulous stadium. Community and family are in the heart of our brand and we are looking forward to a fruitful partnership that will benefit both parties as well as everyone around us."
Karim Virani, Digital and Commercial Director at West Ham United, said: "Basset & Gold are a partner that we are extremely proud to have on our sleeve. Their unique approach to customer care and professionalism has proved extremely successful, whilst their impressive plans for the future absolutely match the ambition of our football club."
Basset & Gold look to provide everyday investors with the opportunity that was previously available only to ultra-high net worth investors, and gain attractive returns. Basset & Gold's mission is to challenge the market and create investment opportunities that are easy to understand, transparent and continuously control risk, while maintaining market-leading returns that meet investment goals.
Basset & Gold is a brand name of B&G Finance Ltd which is authorised and regulated by the Financial Conduct Authority (FCA). Basset & Gold see their investors as partners so endeavour to make sure they only make money when their investors make money. Basset & Gold has a reputation for superb customer care, professionalism team work, transparency and challenge the norms of the investment world.
For more information please visit bassetgold.co.uk
Parimatch becomes an official partner of EPICENTER CS:GO 2019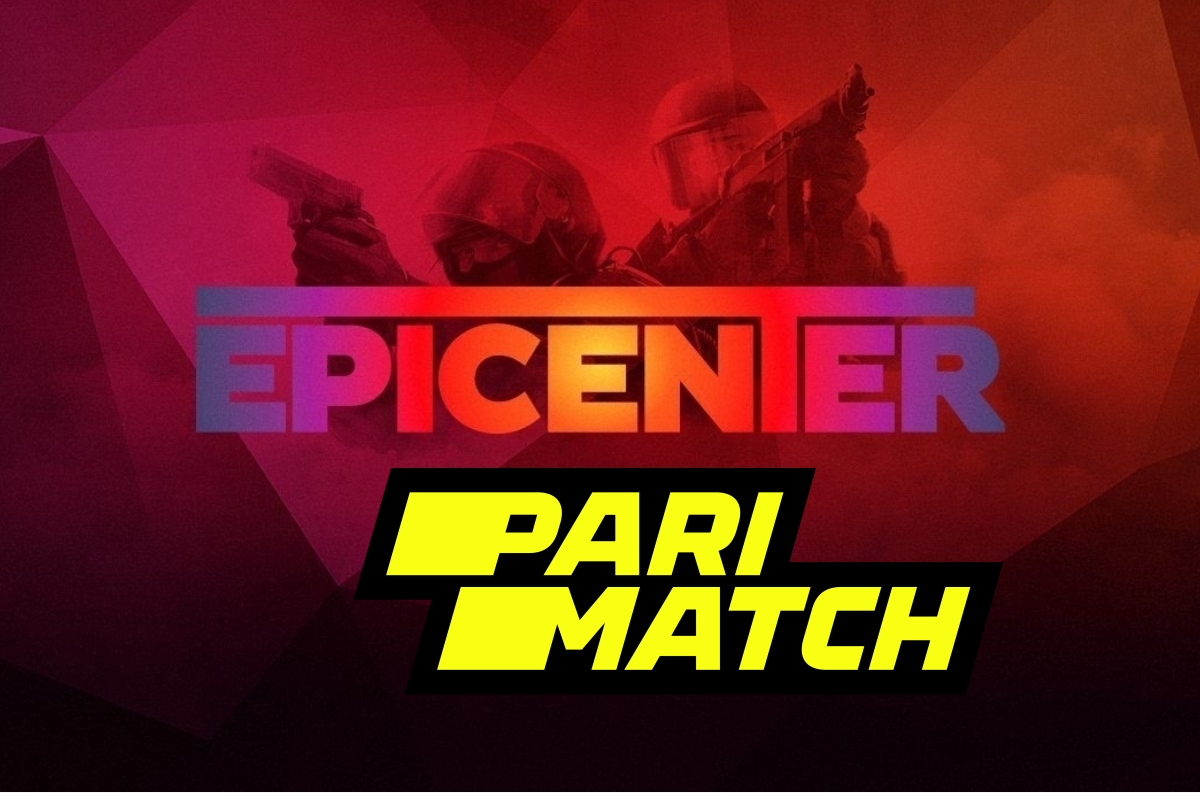 Reading Time:
< 1
minute
The international betting company Parimatch Holding becomes an official partner of Counter-Strike: Global Offensive (CS:GO) EPICENTER series. The tournament's group stage is scheduled for 17-19 December 2019 with the LAN final taking place on 21-22 December 2019 in "Crocus Expo" exhibition center. The event's prize pool amounts to $500 000.
Tickets and passes are already available for purchase on the tournament's official webpage. Three tiers are available: Global Elite, Global Nova, and Legendary Eagle, starting from 900 Rub. VK Pay app users are offered a 10% discount when making a purchase.
"We have already created a unique CIS-based league thanks to our partnership with ESforce, but we are not stopping here. EPICENTER is a brilliant tournament featuring top-tier teams and increased viewer involvement, so we have prepared exciting activities for our players," commented Stepan Shulga, Head of Parimatch Esports Department.
"Partnership with Parimatch became a stellar case of viewers enjoying a huge, emotionally fueled show, and partners appreciating sincere gratitude and high level of audience engagement. We are happy to take the next step in our partnership by greeting Parimatch as the official partner of our main event – the EPICENTER," noted Sergey Barkhudaryan, ESforce Holding Commercial Director.
Previously, the international betting company Parimatch Holding launched Parimatch League together with ESforce Holding. Season one's prize pool amounted to $75 000 including the winner prize $40 000 for Virtus.pro. Season two is scheduled for the first half of 2020 with its prize pool increased to $100 000. Parimatch is a regular partner of international tournament broadcasts by RuHub studio.
Juventus Enters into the World of eSports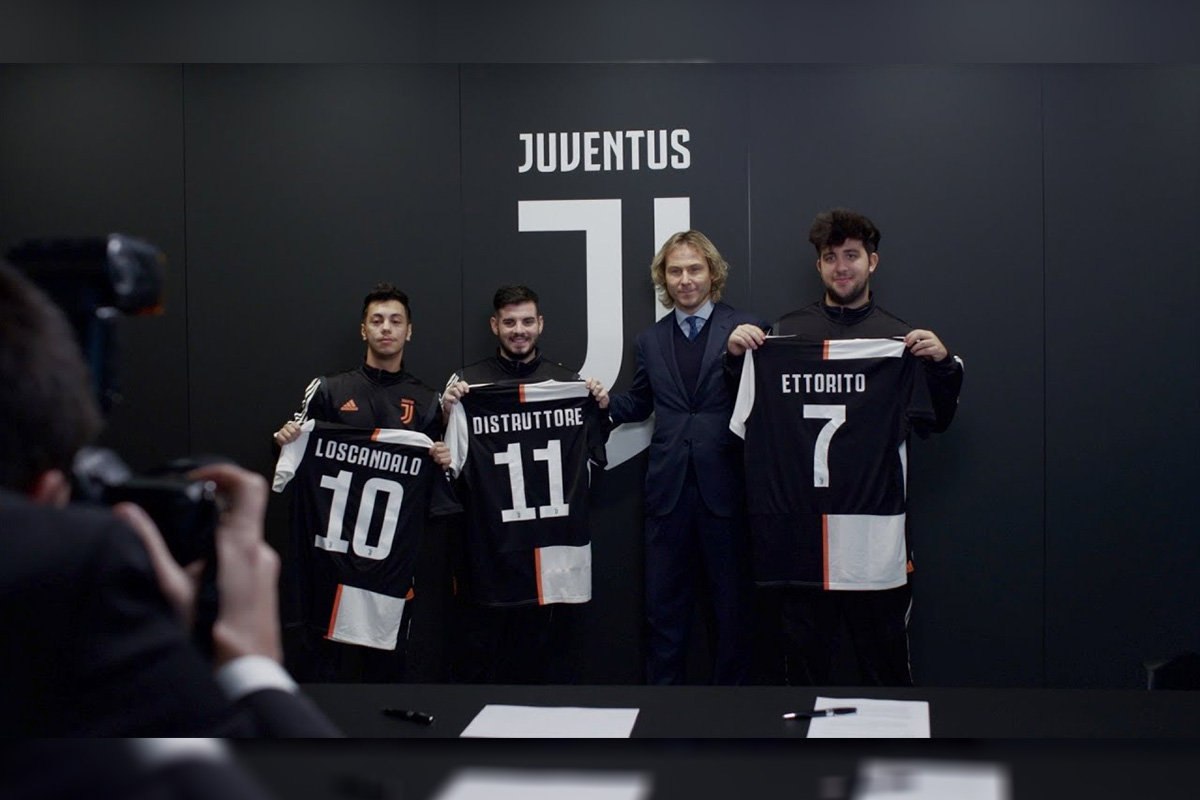 Reading Time:
< 1
minute
Italian football club Juventus has partnered with the Astralis Group and created a professional Pro Evolution Soccer team consisting of three professional PES players. The three Juventus players are Ettore Giannuzzi, Luca Tubelli and Renzo Lodeserto. Giannuzzi is the one who boasts the richest resume having already won two world titles, the first in 2011 and the second in 2018.
The newly formed team will take part in the eFootball.Pro competition organised by Konami. It is an exclusive competition that will challenge the gamers in 3vs3 matches, with 10 clubs participating in the tournament. Juventus will also participate in the competition organised by the Lega Serie A, called eSerie A TIM, the first reserved for the top Italian league teams.
"The entry into the world of eSports, favoured by the partnership with Konami not only gives us the opportunity to turn to a new and vast audience, but it is also a testimony of how Juventus is attentive to the evolution of the forms of entertainment and the interests of the public. The club has always been ready to accept new challenges and today we are pleased to undertake this adventure, proud of having once again given concrete application to our philosophy of: Live Ahead," Giorgio Ricci, Chief Revenue Officer of Juventus said.
Esports Entertainment Group Announces Closing of $1 Million Private Placement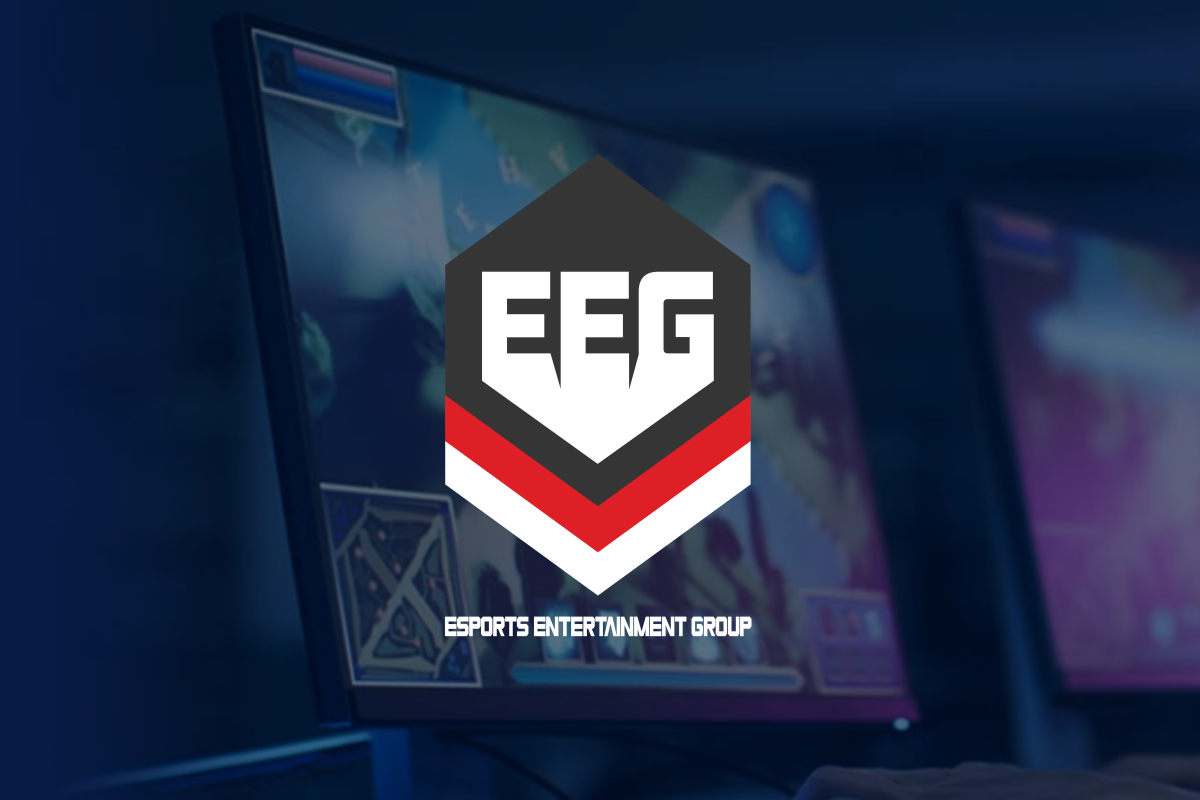 Reading Time:
2
minutes
Esports Entertainment Group, Inc. a licensed online gambling company with a focus on esports wagering and 18+ gaming, is pleased to announce the closing, on December 6, 2019, of the final tranche of its private placement offering (the "Offering") whereby the Company entered into securities purchase agreements (the "Purchase Agreements") with four (4) accredited investors (the "Investors"). Pursuant to the Purchase Agreements, in the final tranche, the Company issued the Investors convertible promissory notes (the "Notes") in the aggregate principal amount of $550,000 (including a 10% original issue discount) and Warrants to purchase an aggregate of 916,667 shares of the Company's common stock, par value $0.001 per share (the "Warrants").
The Notes accrue interest at a rate of 5% per annum and are initially convertible into shares of the Company's common stock at a conversion price of $0.60 per share, subject to adjustment. The Notes contain customary events of default and mature one year from the date of issuance.
Pursuant to the Purchase Agreements, each Investor was entitled to 100% Warrant coverage, such that such Investor received the same number of Warrants to purchase shares of the Company's common stock as is the number of shares of common stock initially issuable upon conversion of its Note as of the date of issuance. The Warrants are exercisable for a period of three (3) years from the date of issuance at a price of $0.75 per share, subject to adjustment.
Grant Johnson, CEO of Esports Entertainment Group, stated: "This is another major milestone for our Company. This financing will allow us to complete initiatives that have been announced over the past several months, as we look towards building our business and our brand in order to return shareholder value."
Joseph Gunnar & Co., LLC acted as Placement Agent in connection with the Offering.
This press release does not constitute an offer to sell or the solicitation of an offer to buy the securities, nor will there be any sale of the securities in any jurisdiction in which such offer, solicitation or sale would be unlawful prior to the registration or qualification under the securities laws of such jurisdiction.
ABOUT ESPORTS ENTERTAINMENT GROUP:
Esports Entertainment Group, Inc. is a licensed online gambling company with a focus on esports wagering and 18+ gaming. Esports Entertainment offers bet exchange style wagering on esports events in a licensed, regulated and secure platform to the global esports audience at vie.gg. In addition, Esports Entertainment intends to offer users from around the world the ability to participate in multi-player mobile and PC video game tournaments for cash prizes. Esports Entertainment is led by a team of industry professionals and technical experts from the online gambling and the video game industries, and esports. The Company holds a license to conduct online gambling and 18+ gaming on a global basis in Curacao, Kingdom of the Netherlands. The Company maintains offices in Malta and Warsaw, Poland. Esports Entertainment common stock is listed on the OTCQB under the symbol GMBL. For more information visit www.esportsentertainmentgroup.com