Court stops Quebec's plan to ban private online gaming websites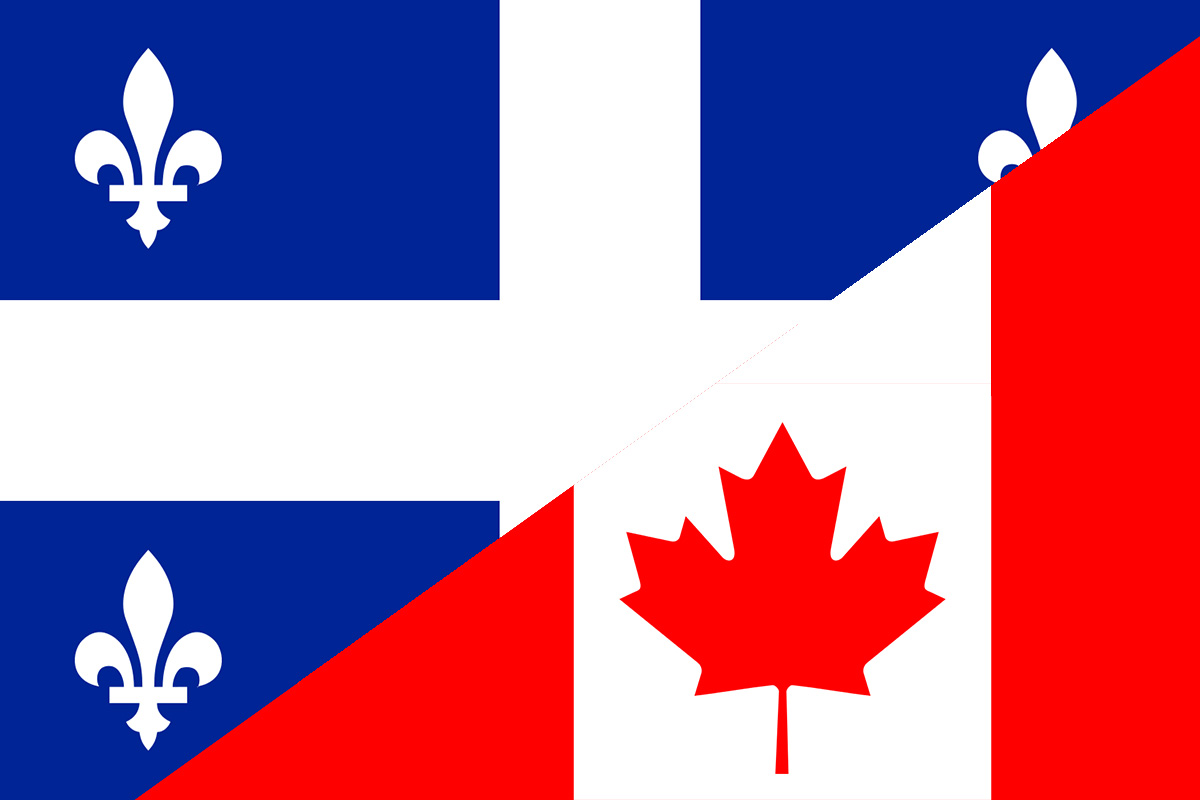 Reading Time:
2
minutes
The Canadian state Quebec's attempt to deny its citizens access to unauthorised online gaming websites has been stopped by a Canadian court. The new legislation had proposed a clause that all online gaming website must get authorisation from the state-run gambling corporation. The court now terms the clause unconstitutional because it infringes upon federal jurisdiction.
The province adopted legislation in 2016 forcing internet service providers to block access to online gambling sites unauthorised by Loto-Quebec, sparking accusations the government was trying to censor part of the internet and violate the concept of net neutrality.
But Quebec didnot have the authority to do that because its law touched on telecommunications and criminal law, both federal competencies, the court ruled in a July 18 decision.
The Canadian Wireless Telecommunications Association challenged the legislation – which had not come into effect – and said it was pleased with the ruling.
A spokesperson for the CWTA said in an email, "We have always been clear all Canadians are better served by a proportionate and symmetrical set of federal regulations than a patchwork of provincial regulations."
University of Ottawa law professor Michael Geist, who holds the Canada Research Chair in Internet and E-commerce Law, said "the court got it right."
"(The ruling) sends a strong message to the Quebec government and to any provincial government that might think regulating the internet through mandating blocking schemes is the way to go," Geist said.
In the 2015 budget documents, the Finance Department noted Loto-Quebec's online gambling platform was losing money. The government would, therefore, introduce legislation banning Quebecers' access to websites unauthorised by the province's gaming authority.
Finance Minister Carlos Leitao had said the law was necessary to protect the health and safety of Quebecers because private gambling companies do not apply the same responsible gaming rules as the provincial government.
Justice Pierre Nollet saw through Leitao's argument.
"The veritable character (of the law) is to prevent gaming websites not exploited by the government from being accessible, and not about protecting consumers or their health."
Geist said he thinks from the moment of its introduction, the law was about increasing Loto-Quebec's revenues.
"And the government wasn't shy about that until the reality of the court challenge, and then there was this attempt to frame it as a health and safety measure," he said.
Neither Loto-Quebec's spokesman nor the spokeswoman for the finance minister wanted to comment Tuesday on the ruling.
Geist said Nollet's ruling could have an impact on an upcoming decision by the CRTC regarding a demand by a coalition of companies – including Bell Canada and the CBC – for the commission to block websites considered purveyors of pirated creative content.
Nollet cited the 1993 Telecommunications Act in his decision, which he said enshrines into law the concept of net neutrality.
"Net neutrality" is understood to mean that internet companies should be neutral carriers of content and not favour some sites over others or block access to certain sites.
The 1993 act states, "Except where the Commission (the CRTC) approves otherwise, a Canadian carrier shall not control the content or influence the meaning or purpose of telecommunications carried by it for the public."
Nollet's ruling noted the act requires the CRTC to block sites only under strict circumstances, such as during threats to the network.
"There are implications (in the ruling) for other site-blocking proposals," Geist said. "Because it says the courts understand (the CRTC) by and large, doesn't block content, and if so, does it under very, very limited circumstances."
Source: ctvnews.ca
RevoluGROUP Canada Inc. Provides Corporate Update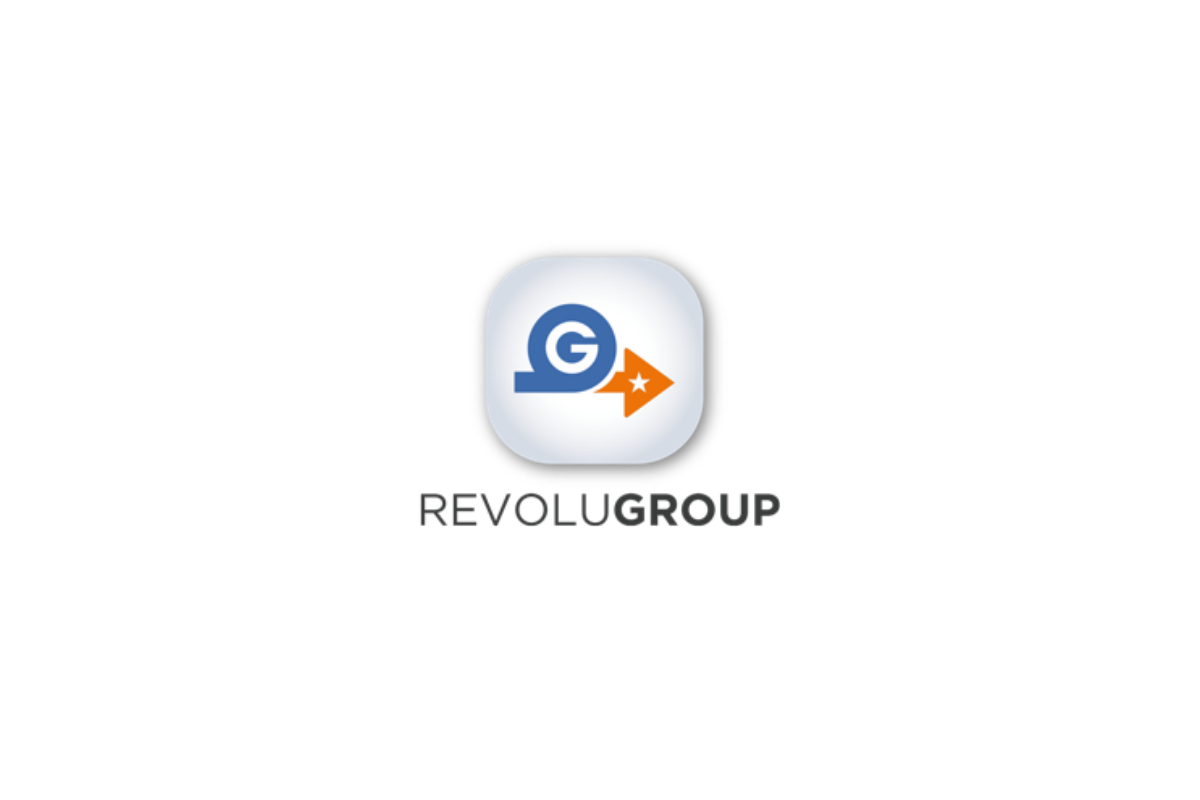 Reading Time:
3
minutes
RevoluGROUP Canada Inc. . Due to recent trading volume the Company wishes to announce an update.
RevoluEGAME concludes final integration of 60k extra games with RAWG
RevolUTILITY reaches 20K worldwide offers
RevoluESPORTS development update
RevoluEGAME Reaches 350,000 Games Available
Further to the news release dated 3rd January 2020, the RevoluEGAME vertical debuted with +3000 mobile/console-based games. In conjunction with Rawg, RevoluEGAME has gradually increased the mobile/console-based games available, having concluded the final tranche of 60,000 extra games on February 17th 2020. RevoluEGAME now boasts over 350,000 video games dating back to the 1980s and, right up to the very latest 2020 releases. The platform allows the worldwide selection and payment of entire mobile/console-based games and in-game play credits, now for +350,000 of the most popular games worldwide. RevoluEGAME leverages the company's RevoluPAY® proprietary Apple and Android multinational payment App in the rapidly expanding sector of Online Video Gaming, also known as Egaming. According to NewZoo, a prominent Egaming publication, the Egaming sector grossed $137.9 Billion USD in 2018, a number that is projected to rise sharply as more players switch to Online gaming over the legacy DVD based consoles. As with all revenue verticals, the company's banking authorized proprietary RevoluPAY® App holds center stage as the only method by which gamers can interact financially with RevoluEGAME
RevolUTILITY reaches 20K worldwide offers
The company is pleased to announce that RevolUTILITY has also been updated to now over 20k offers currently available. The latest updates include extra: gift cards, software licenses and increased online gambling platforms. The platform now boasts approximately +20000 worldwide offers immediately payable through RevoluPAY.
RevoluESPORTS Development Update
The Company began development of its upcoming revenue vertical RevoluESPORTS on November 1st 2019. RevoluESPORTS will leverage the RevoluPAY® proprietary Apple and Android multinational payment App in the rapidly expanding ESPORTS arena. Global Esports revenues hit over $1.1 billion in 2019, up 27 percent from 2018 amid ballooning revenues from: game credits, advertising, sponsorship and media rights to competitive video gaming competition sports via mobile and console video games. Esports tournaments are a significant factor in the video game industry and the company will gear RevoluPAY toward this professional esports subculture. The company is currently adding further functionality to the platform to include event ticket purchase and event organizer integrated stadium payment systems. As with all revenue verticals, the company's banking authorized proprietary RevoluPAY® App will hold center stage as the only method by which Esports enthusiasts, event organizers and players can interact financially with RevoluESPORTS.
About RevoluPAY®
The Company's flagship technology is RevoluPAY®, the Apple and Android multinational payment app. Built entirely in-house, RevoluPAY features proprietary, sector specific, technology of which, the resulting source code is the property of the Company. RevoluPAY's built-in features include: Leisure payments, Travel Payments, Retail and Hospitality payments, Remittance Payments, Real Estate Payments, pay-as-you-go phone top-ups, Gift Cards & Online Credits, Utility Bill payments, etc. RevoluPAY is powered by blockchain protocols, and, is squarely aimed at the worldwide multi-billion dollar leisure sector and, + $595 billion family remittance market. RevoluPAY® is operated by the European wholly owned subsidiary RevoluPAY S.L located in Barcelona. RevoluPAY S.L operates under European E-money – Directive 2009/110/EC through a licensed electronic money institution or EDE Banking Licensed entity. RevoluGROUP Canada Inc. controls 5 wholly owned subsidiaries on 4 continents.
About RevoluGROUP Canada Inc.:
RevoluGROUP Canada Inc. is a multi-asset, multidivisional publicly traded Canadian company deploying advanced technologies in the; Online Travel, Vacation Resort, Mobile Apps, Money Remittance, Mobile Phone Top-Ups, EGaming, Healthcare Payments, Esports, Invoice factoring, Blockchain Systems, and Fintech app sectors.
For further information on RevoluGROUP Canada Inc. (TSX-V: REVO) visit the Company's website at www.RevoluGROUP.com. The Company has approximately 158,139,272 shares issued and outstanding.
RevoluGROUP Canada Inc.
2019—2020 THIRD QUARTER – Loto‑Québec is on track to meeting its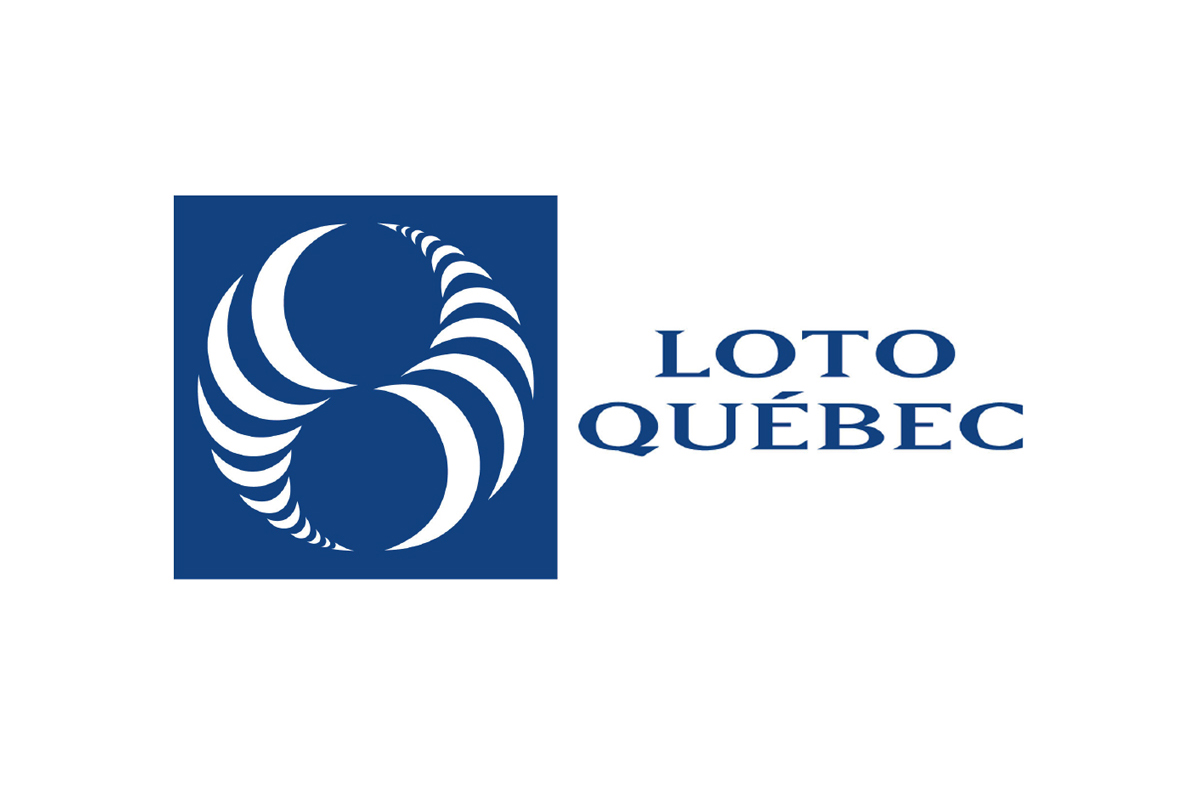 Reading Time:
< 1
minute
Three-quarters through the 2019-2020 fiscal year, Loto-Québec reports total revenues of $2.101 billion and consolidated net income of $1.082 billion.
QUOTE
"At this point in the fiscal year, we can confidently announce that we are on track to meeting, and even exceeding, our annual net income target of $1.295 billion," said President and CEO Lynne Roiter.
HIGHLIGHTS
In the lottery sector, revenues declined compared to the same period last year. The decrease is due to Lotto Max, which offered fewer jackpots of $50 million or more and Maxmillions prizes than in 2018–2019, which was an exceptional year as for the number of major jackpots offered.

Loto-Québec paid out several major prizes during the last quarter, including jackpots of $50 million and $32 million.

Casino and gaming hall revenues continued their upward trend.
The online gaming site once again recorded higher revenues for both lottery and casino games.
Revenues from the bar network were lower, mainly because of terminal withdrawals in areas targeted by the video lottery terminal network action plan.
Revenues from bingo and Kinzo halls continued to grow.
The World Lottery Association has renewed Loto-Québec's Level 4 Certification—the highest level of accreditation for responsible gambling in the world.

December 23, 2019, marked 50 years since the inception of Loto-Québec. The Corporation will be highlighting its history and launching several initiatives geared at its customers throughout the year.
The quarterly report is available on Loto-Québec's website.
Atlantic Lottery Board announces appointment of Chris Keevill as next President and CEO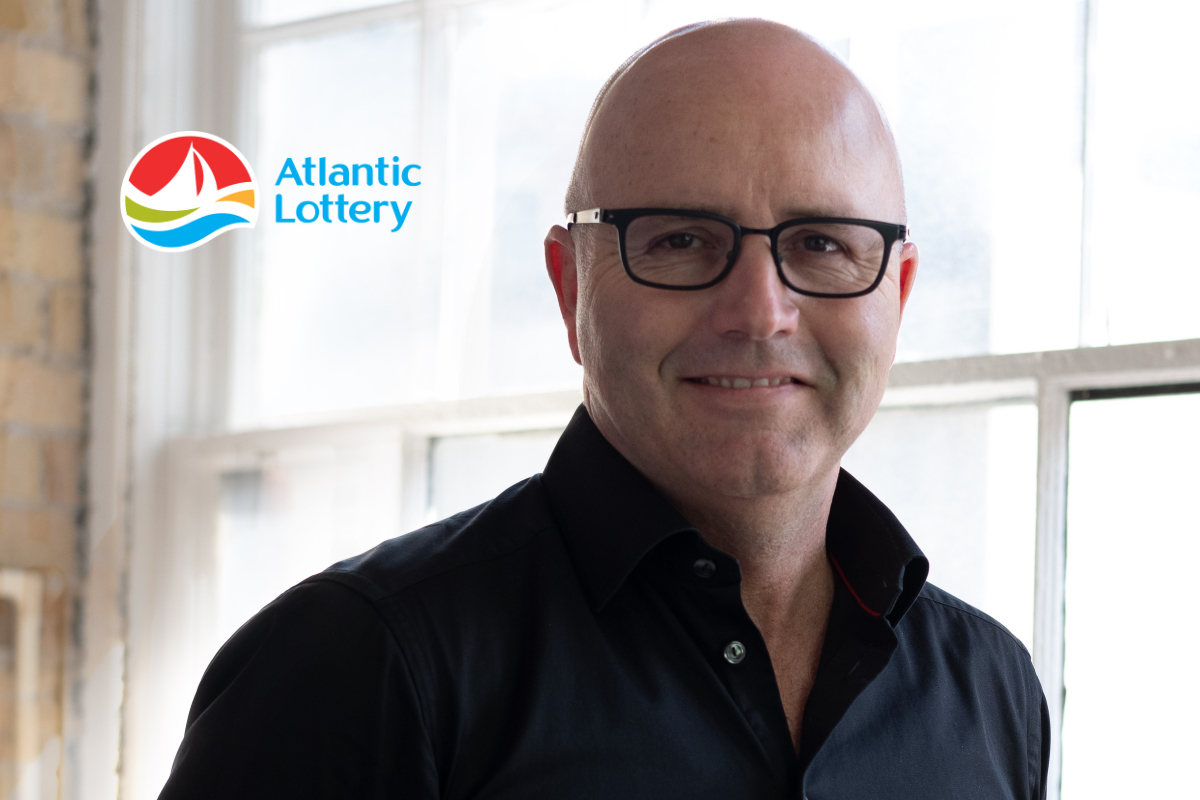 Reading Time:
2
minutes
The Board of Directors of Atlantic Lottery is pleased to announce the appointment of Chris Keevill as the organization's next President and Chief Executive Officer. Keevill brings to the position more than 20 years of experience in digital transformation, innovation, marketing and media at the regional, national and international level. Keevill will officially join Atlantic Lottery on May 1, 2020.
"It is an honour to be selected to lead the outstanding team of employees at Atlantic Lottery who are firmly committed to delivering on the corporation's core strategy of growing its player base, improving player experience in a digital world, and modernizing the corporation's capabilities to deepen its relationships with players. I'm looking forward to embracing the opportunities ahead," Keevill said.
"These key strategic business areas are clearly underlined by a firm commitment to social responsibility," he added.
"My roots are in Atlantic Canada and for many years I've witnessed Atlantic Lottery being recognized throughout the region as a leader in contributing to the community — both through delivering on its mandate to deliver 100 per cent of profits to help fund important public services, and through its commitment to supporting important causes and grassroots events around the region each year."
Keevill is leaving his prior role as CEO of Colour.
Sean O' Connor, Chair of Atlantic Lottery's Board of Directors, said he and the rest of the Board are thrilled to have found someone of Keevill's caliber.
"Keevill's proven track record of execution and extensive experience with digital transformation and innovation, combined with his personal commitment to his community, will serve him well as he steers Atlantic Lottery into the future as a competitive, innovative, responsible gaming company."
Chris Keevill is taking over from Brent Scrimshaw, who has served as President and CEO since 2011 and will retire from Atlantic Lottery with 13 years of service to the organization.
"The Board of Directors would once again like to thank Brent for his outstanding leadership during his tenure with Atlantic Lottery," O' Connor said. "Brent will remain as President and CEO until May 1, and during that period will continue to manage the organization and facilitate a seamless transition of leadership."