America First in Canadian Fallsview Casino and Casino Niagara Bid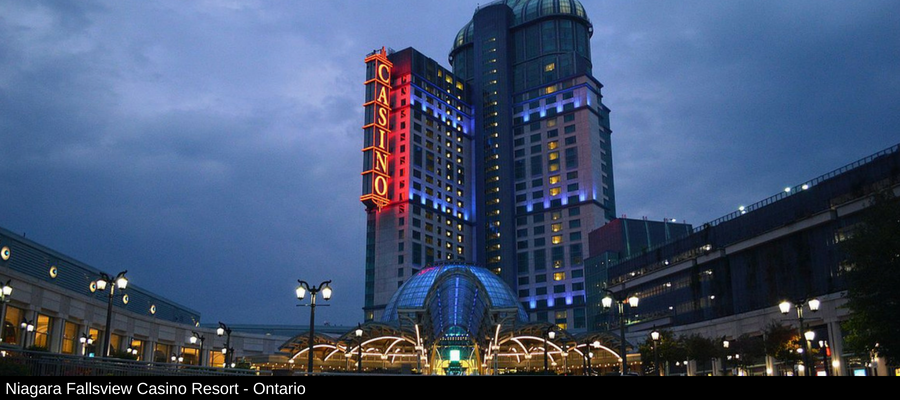 Reading Time:
3
minutes
Under, Ontario Lottery and Gaming Corporation's new plans, Fallsview Casino and Casino Niagara's leases are up for grabs. Both casinos will be bundled together for a 20-year lease deal. Originally five companies expressed their interest in taking over the lease. Out of the five bidding companies, only two were Canadian. These two companies, are the Great Canadian Gaming Corp and Gateway Casinos and Entertainment Ltd.  Heading up the American charge is Hard Rock Café International Inc., Caesars Entertainment Corp. and Mohegan Sun Inc. However, despite strong bids it was reported by Globe and Mail that only the US companies remain in the running. Meaning that for at least the next 20 years Fallsview Casino and Casino Niagara will be under US management.
What does this mean for the city of Niagara?
Currently, both casinos are owned by the government of Ontario. Through the government, they are both run by the Ontario Lottery and Gaming Corporation. This means that the government have a say in the day to day running of the casino. It also means that they are responsible for the future planning and costs associated. In the past, this has been a very profitable relationship. Not only for the government, but also for the city.
Since December 1996, the OLG netted revenue of $124.7 million for the city of Niagara. Revenues which of course were raised from payments. These payments are made to "thank" the city of Niagara for being the host city. Currently, payments to the city from the OLG are made quarterly. In June 2018, the city of Niagara received $7,393,429 in hosting payments. In addition to these payments, the casinos are also the largest employer in the city. This provides further revenue to the city. Although, no new lease-holder deal is finalised it is likely that the 'host' payments will continue.
However, just as the two casinos bring money, they also cost money. This is because as government operations, the government is liable for costs. As you can imagine, the running and upkeep of a casino is not cheap. This means dipping into tax payer money. Speaking about this in an interview OLG President Stephen Rigby said the lease sale ""Will make future capital costs of developing, expanding, improving and maintaining the Niagara casinos the responsibility of a service provider — so public money is no longer used to cover these costs."
What does the future hold for Fallsview Casino and Casino Niagara?
Despite, being the prize at the end of a bidding war the future of both casinos is assured. One thing that is for sure is that they will no longer be Canadian run. That privilege will now pass to one of the three remaining US bidders. According to sources the OLG will base their final decision on the bidders' experience in gaming development. Of which, all of the three remaining contenders have plenty. Especially, when it comes to online gaming operations. Online gaming in Canada is a strong and fast growing industry. Figures on Canadian casino review website Casinos.co suggest that over 70% of Canadians have gambled online in the last year. It is highly likely that all three companies will be looking to negotiate on online gaming.
Another area of the casinos, all bidders will be looking to expand and build upon is loyalty schemes. Something, which Hard Rock and Caesars Entertainment Corp can easily incorporate into their existing schemes. This has raised some concerns with the OLG, who fear that both casinos will lose their high-rollers to Las Vegas. Something, which would have a seriously negative effect on Fallsview Casino and Casino Niagara.
Unfortunately, as no deal has been reached there is no concrete plan for either casino. Nobody, besides the OLG knows for sure what terms and conditions will be attached. For Fallsview Casino, and Casino Niagara any future without Canadian ownership will be bittersweet.
Canadian Internet Gambling: What New Technologies Are Used for Casino Safety?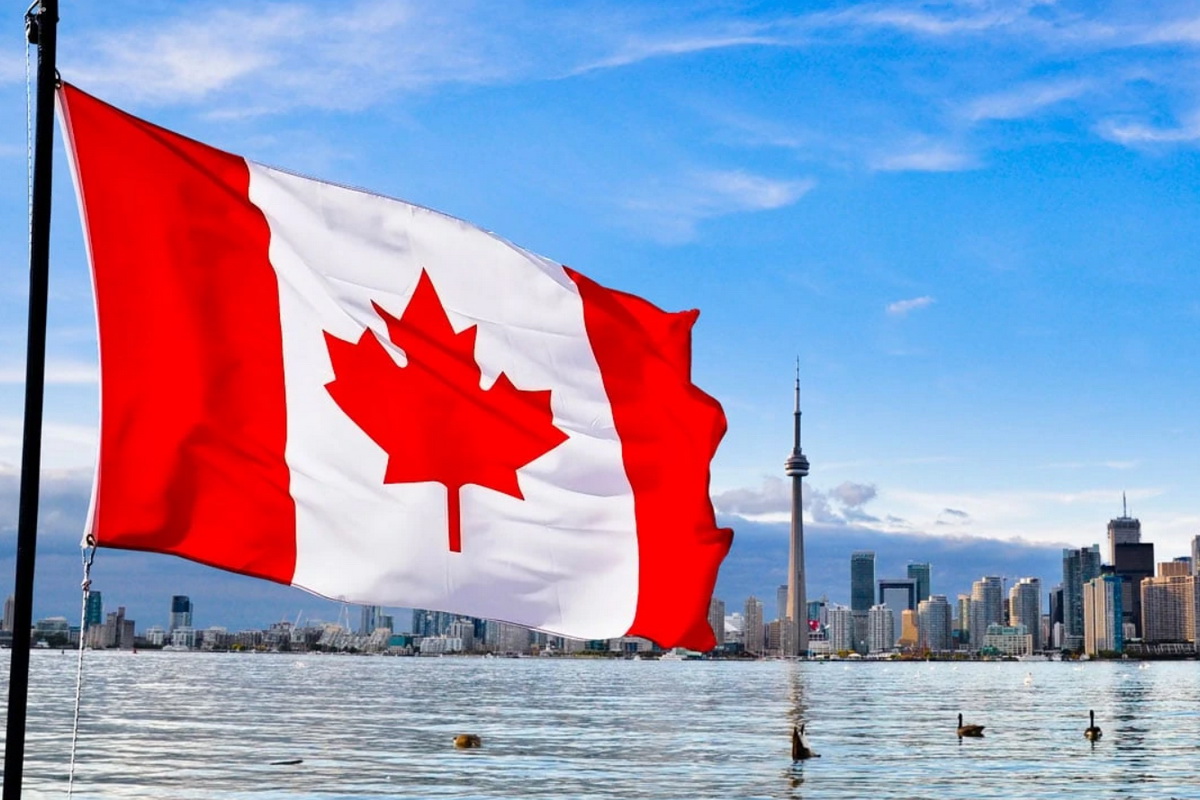 Reading Time:
3
minutes
This article provides information on how one of the best specialists in the field of casino security systems development implemented his innovative technologies for world-famous gambling establishments. This man has devoted his whole life to casinos, knows firsthand about all the secrets of gambling establishments and is ready to share them with us.
Nora company – invisible casino guard
This is the name of the company of the extraordinary specialist Jeff Jonas. He is literally obsessed with introducing all kinds of innovative technologies in the field of casino security both, online and land-based establishments. His team has developed many different mechanisms to protect gambling clubs. In 2005, Jonas decided to sell one of his first companies involved in identifying the relationship between casino players and the croupiers to IBM.
Thanks to this deal, a unique system called Nora appeared, which determines the relationship between the croupier and casino client, which made the gambling business more profitable. This is probably the most unusual and unique system in this area that has appeared over the past ten years.
Such a system is even used in banking, the largest banks around the world use it so that their employees do not provide loans to dubious clients. Many scammers register offshore companies where they withdraw money earned in an unscrupulous way. Insurance companies also use Jeff Jonas' security system. And many other organizations use this technology to provide security measures in their enterprise.
Jeff Jonas is currently continuing to develop systems in US, Canada and China. Its activities are incredibly in demand, and every campaign, whether it is a large bank or a casino, is eager to receive from its new innovative technology that will increase the level of security of the organization.
According to Jeff Jonas, who has vast experience in the gambling business, most US and Canadian casinos spend the money they earn on expanding and opening new gambling tables and slot machines, and only few are worried about their own safety. Take, for example, one of the largest casinos, where about two thousand cameras are installed, watching their customers, it would seem that this is quite enough.
But these cameras are only enough for a small number of clients, and they focus only on those who win large sums of money.
Many successful players use a card counting system, Jeff Jonas' innovative technology is able to calculate how effective a player's method is, and whether such a client poses a threat to the casino's profit. If the answer is yes, then the player will be asked to leave the casino and the casino will not lose a large amount of money.
Now every parking lot is equipped with cameras that use police technology, cameras record the vehicle number and transmit information to the casino, the program determines how much money the player spends, how efficient he is and whether he can, in general, be allowed into the casino.
Protection designed for online casinos in Canada and other countries
Everything is clear with protection in land-based casinos, but what about protecting online resources? Jeff Jonas worked with IBM and several casino software companies to develop a custom system. Nora 2.0 is a system used in online casinos around the world including the Canadian online casino Casinonic. Nora 2.0 works through neural networks and self-learning algorithms. All this allows the "program" to find potential threats or malware that third parties may try to inject into the casino platform.
Nora 2.0 has already established itself well in the field of online gambling, having prevented about 3 thousand attacks on servers with casino software in 2020. The main beauty of Nora 2.0 is that the algorithm does not need updates, it is completely autonomous and is able to carry out all updates on its own. Who knows, maybe soon it will be used as an anti-cheat protection in video games as well.
Passport Technology Signs Cash Casino Calgary and Cash Casino Red Deer and Introduces New POSpod® Self-Service Kiosks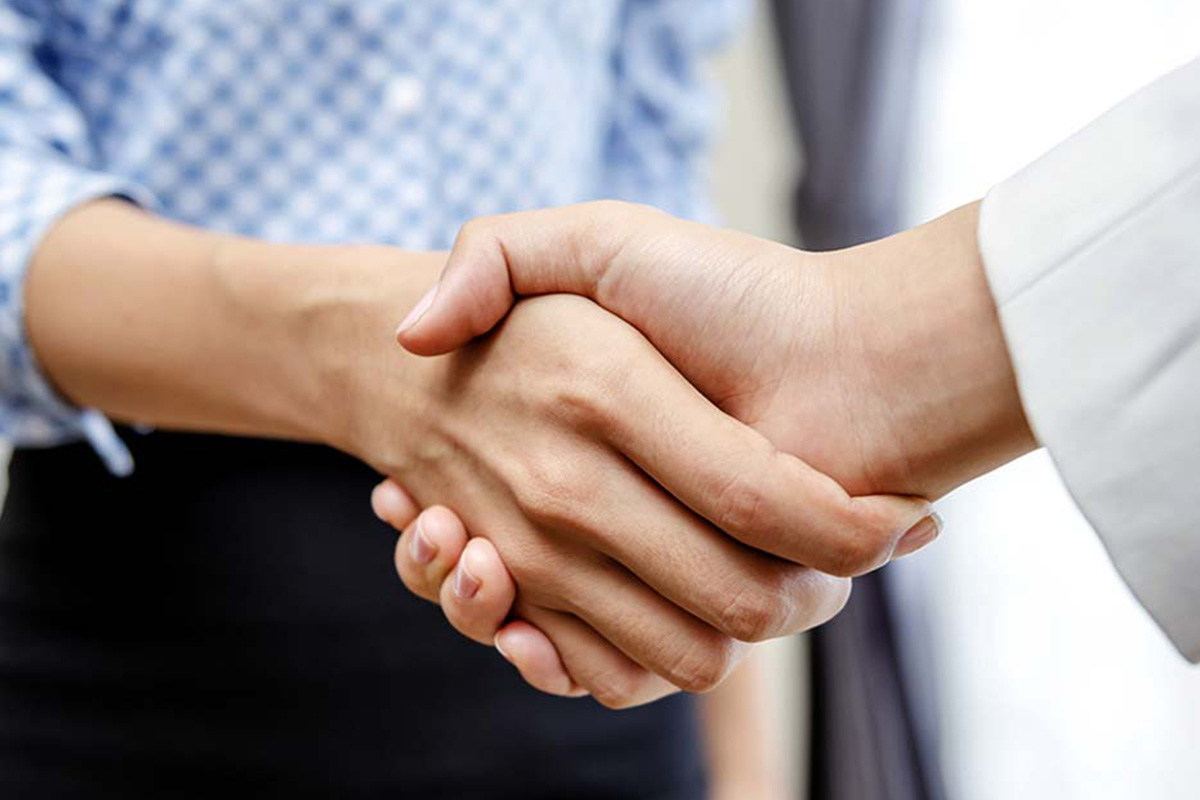 Reading Time:
2
minutes
Passport Technology, the leading provider of casino cash access services internationally, now provides cash and cashless services to over fifty percent of Alberta casinos with the launch of ACM OwlTM solutions at Cash Casino Calgary and Cash Casino Red Deer. Passport Technology's self-service platform delivers maximum cash to the casino floor, operational efficiencies to the casino and numerous social responsibility features, it also provides social distancing measures within COVID-19 planning criteria through self-service kiosk technology.
Passport Technology's CashValet PCI-DSS Level 1, P2PE-certified solution, and cloud-based application facilitates immediate and maximum approval amounts and supports real-time reporting of the transaction cycle while providing casino guests with an enhanced experience including dynamic fee structures, free play credits, self-exclusion options, and numerous security and regulatory compliance features. Passport's POSpod® kiosks are custom-built with the latest peripherals to meet the demands of the high-traffic casino environment, while deploying a best-in-class user interface custom developed by market and  customer. The POSpod® line of self-service kiosks include free standing, countertop and the new mobile cashier enhancement, all of which provide the Patron and Operator the same experience and feature functionality. ACM OwlTM  technology provides industry leading ATM services combining transaction speed, maximum throughput, local support and a truly elegant design.
"We're excited to collaborate with Cash Casino Calgary and Red Deer," states Kurt Sullivan, President of Passport Technology. "Passport's suite of products and solutions are secure, robust and promote responsible gaming while delivering maximum funds to the casino floor. We look forward to contributing towards the overall success of Cash Casino with the installation of ACM OwlTM during our long-term engagement and providing guests in Alberta with the best possible experience."
On June 25, Passport announced an agreement to be acquired by Australis Capital Inc. (CSE: AUSA) (OTC: AUSAF), leveraging Passport's international footprint in brick-and-mortar casinos with Australis' Cocoon Technology serving cannabis dispensaries in North America and Australis' Paytron Merchant Services. The full announcement is available at: https://ausa-corp.com/news/australis-capital-announces-expansion-of-fintech-platform-to-include-gaming-through-proposed-acquisition-of-passport-technology-and-private-placement-of-units.
BCLC Contracts with iTel to Support Lottery Network Services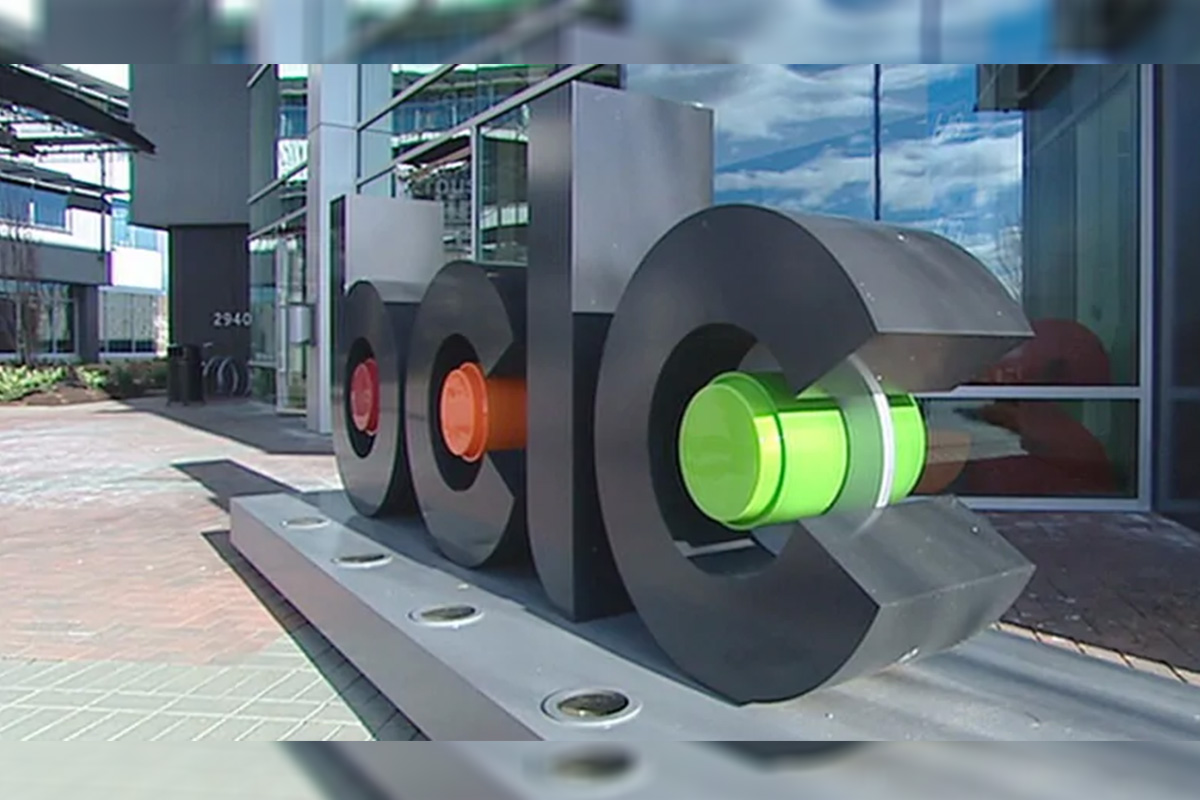 Reading Time:
2
minutes
Kamloops' technology future looks even brighter with a new agreement between two of the city's largest technology companies: BCLC and iTel Networks (iTel).
Under a three-year contract with BCLC, iTel will provide the fast and secure Internet connection needed to support BCLC's retail partners located in remote and rural areas of the province to sell lottery products.
"Given the breadth of our network, iTel checked off all the boxes we had on our list," said Pat Davis, Vice President of Business Technology and Chief Information Officer. "Its unique ability to support our remote network requirements provided an efficient solution to meet our business needs. We're pleased to work with an organization that shares our support for expanding the local tech business."
BCLC awarded the contract to iTel for Province Wide Internet Services following a public procurement process that included an August 2019 Request for Proposal.
"Having lived in Kamloops for most of my life, I am deeply invested in this community both personally and professionally," added Danny Rink, CEO, iTel Network. "I am excited that we have built iTel over the last 12 years to be an organization that can support the vast and robust network needs of an enterprise organization like BCLC, and by doing so, iTel can continue to invest in the community and help further grow the Kamloops tech sector."
In addition to both being deeply rooted in the Kamloops technology sector, both BCLC and iTel support the Kamloops Innovation Centre (KIC), a non-profit technology start-up accelerator. Rink helped found KIC in 2012 and BCLC has since created an on-site Innovation Lab in partnership with KIC, with the goal of fueling growth of local tech talent.
"Diversification into technology for B.C.'s regional economies requires the active participation of its large technology employers. iTel Networks and BCLC have proven themselves to be those catalysts in our community," said Dr. Lincoln Smith, executive director, KIC. "Both of these corporate leaders are directly and indirectly helping to create the ecosystem in Kamloops where new technology-enabled businesses can start up and thrive."
Thanks to lottery players and retailers across B.C., the lottery business helped BCLC generate $1.4 billion for the Province of B.C. last year to support health care, education and community programs across B.C.