Which are the best online casinos in USA?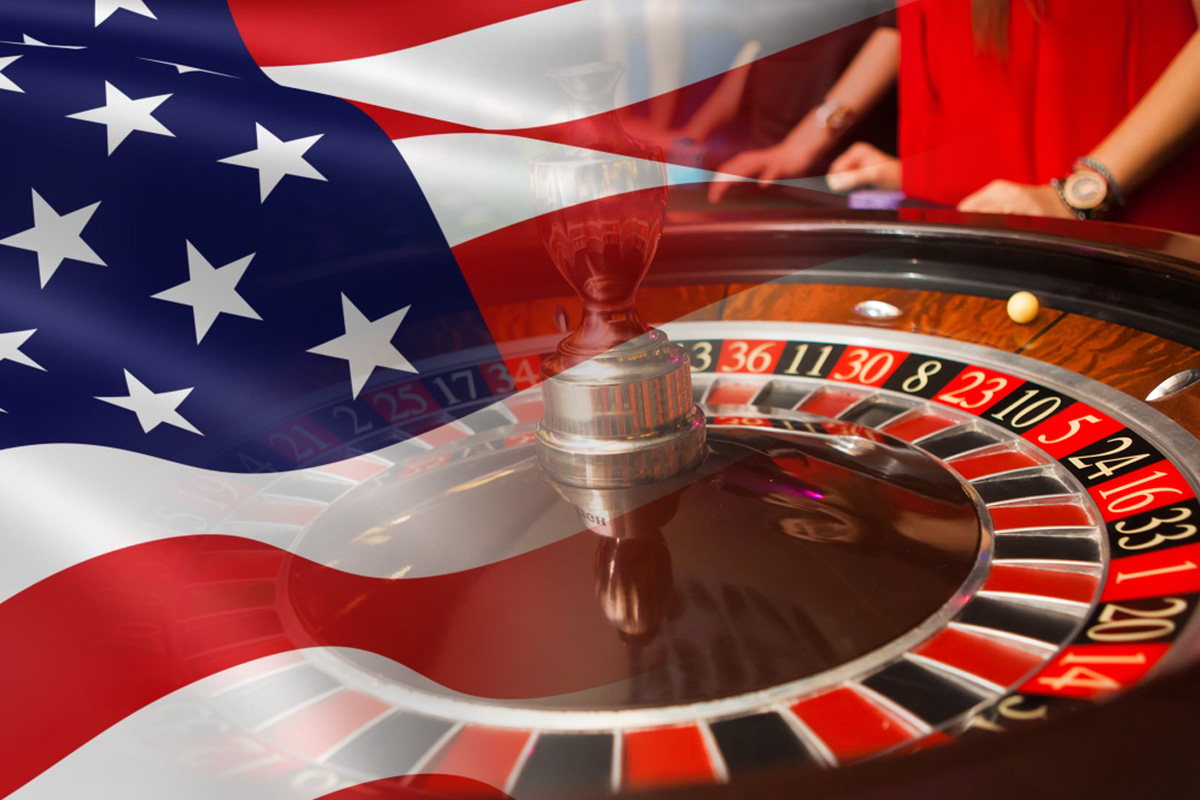 Reading Time:
4
minutes
As the USA is gearing up for a sports revolution, here is a look into the best regulated online casinos in the country. Any idea about the top online casinos in the USA?
If you have been following the US gambling scene, you would bet on the licensed casinos in New Jersey. The New Jersey Division of Gaming Enforcement (NJDGE) has been working overtime to develop a fully regulated iGaming industry.
Some of the top online casinos have now established themselves in New Jersey and they are all battling amidst fierce competition for their share of the market. Well, over to the list now, without further ado.
Caesars Casino Online
Caesars has been one of the biggest names in entertainment for decades and now they are a big player in the online gambling market. This online casino got its license to operate in New Jersey approved on 21 November 2013, and it has quickly become a favourite among online players who have to be physically present in the state.
Plenty of Games: Whether you are looking to play slots, video poker, virtual sports, or popular table games like blackjack and roulette, Caesars Casino Online has it all. These games run smoothly and have been thoroughly tested so you can be sure that they are fair.
Earn Rewards: If you play for real money at Caesars Casino Online, it is worth your while to join their Total Rewards programme. This way, all of your playing will earn you valuable rewards that can be redeemed at Caesar casinos and resorts all around the world.
Caesars throws their hat in the game with a slick online casino
Virgin Casino
The Virgin brand is recognized around the world and it is usually associated with top quality. In 2013, Virgin got in on the gambling action in New Jersey when they were granted their license from the NJDGE. Now well established, Virgin Casino has become a favourite online destination for residents of New Jersey and visitors to the garden state.
Virgin Casino brings you a plethora of exciting slot titles like Bubbly Wild, Wonderland, Tiki Island, and 7sWild. Visitors can play blackjack, roulette, pai gow, and several other table games as well as keno, craps, and three-card poker. You can also go for the big jackpot in 90 Ball Bingo.
Bonuses and Promotions: On top of their $100 Real Cash Back bonus, Virgin Casino has a large number of ongoing promotions like their Summer Rally, Daily Free Games, and the Community Jackpot. They also offer various promo codes that are good for all sorts of bonus cash.
Golden Nugget Online Casino
The Golden Nugget brand is synonymous with gambling. The company set their roots in Atlantic City in 2011 and now they have a fully licensed and regulated online casino in New Jersey. How successful has the Golden Nugget been in New Jersey? Well, it is one of the top-earning regulated internet casinos in the state.
The Golden Nugget Online Casino is available on desktop as well as mobile platforms and players can choose from hundreds of games that instantly load, are easy to play, and have great graphics and sound effects. The Golden Nugget Online Casino offers their customers a nice selection of live dealer games too.
Accepting PayPal: Among the many easy payment options that this excellent casino offer is PayPal. PayPal transactions are processed instantly and there is a $1,500 daily limit.
Hard Rock Atlantic City Online Casino
One of the more recent entries into New Jersey's flourishing online gambling market is Hard Rock. They partnered with Gaming Innovation Group to power their platform and it has worked out very well for both the casino and their customers. Bonus Poker, Double Bonus Poker, Jacks or Better, and Deuces Wild are just a few of the alternatives to the hundreds of slot titles and table games.
Players can take advantage of bonus and promotions and they no longer need to wait in a virtual line up like they did when the casino opened its virtual doors. Initially, the online casino had limited hours and only room for about 500 players at any one time. It did not take them long to fix that bug and they are now open to everyone at all hours of the day.
Excellent Software Providers: Hard Rock Atlantic City Online Casino offers popular title from industry leaders like NYX, Gamesys, and NetEnt. They are expected to start offering games from IGT, NextGen, and others in the near future which will give them a very impressive library of games.
Resorts Online Casino
Resorts Online Casino was one of the first online casinos to get licensed and start operating in New Jersey. Resorts Online Casino has a lot of customers because of their incredible selection of games which use very high-quality software. IGT, Aristocrat, and NetEnt are just a few of the software providers that are featured here.
Players can select from a vast array of slots, table games, and plenty of other favourites that can be played on both desktop and mobile platforms. In fact, mobile users will love that Resorts Online Casino offers over 200 games that are specifically designed for mobile users.
No Deposit Bonus: There are a few good bonuses and promotions that you can get in on at Resorts Online Casino but their $20 no-deposit bonus will definitely attract a lot of visitors to the site.
Borgata Online Casino
Borgata entered the New Jersey online gambling market in 2013 and has been a top revenue generator ever since. The online casino is very easy to navigate and the games all load quickly and are very responsive on both desktop and mobile platforms.
Borgata Online Casino has plenty of great titles. There are loads of popular slot titles, table games, virtual sports, and live dealer games to choose from. There are also plenty of sweet bonuses and promotions waiting for you. Customer care is available 24/7 and there are a lot of easy banking options to make instant deposits and quick withdrawals.
Source: t2conline.com
Jackpocket Receives Responsible Gaming Certification by the National Council on Problem Gambling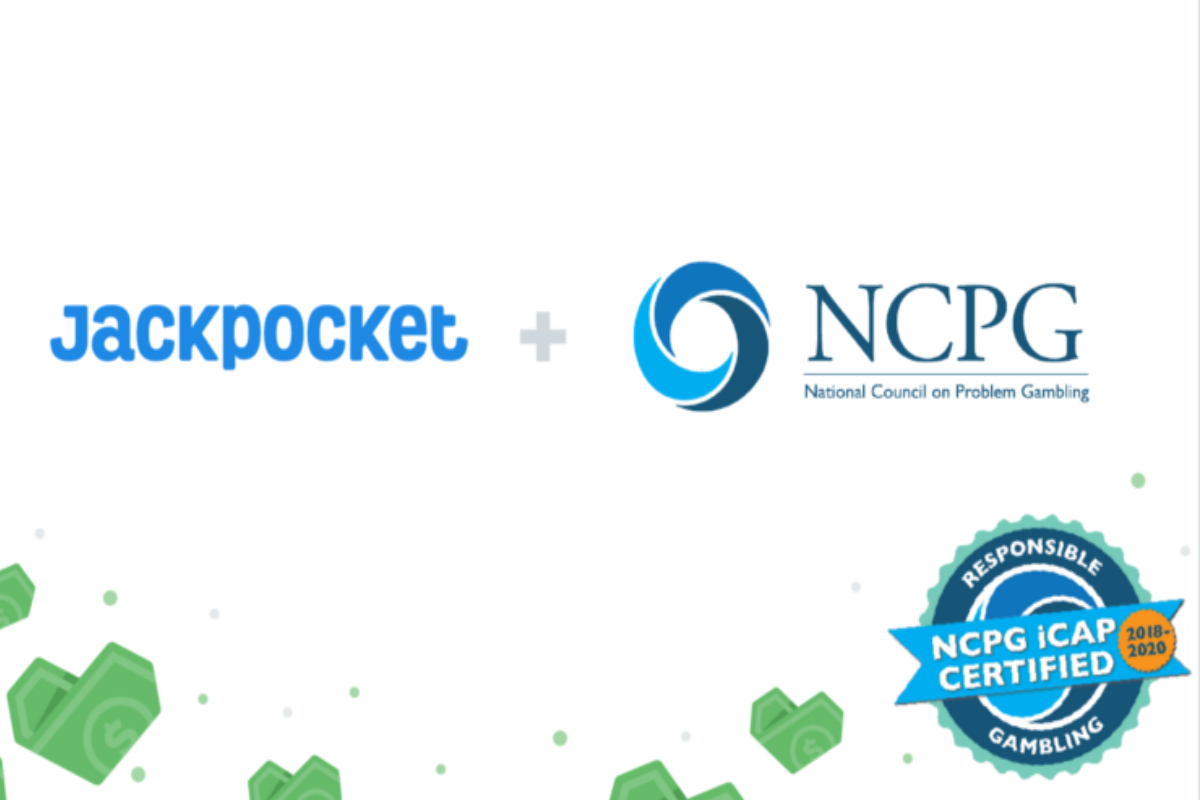 Reading Time:
3
minutes
Jackpocket, a mobile-first startup helping to modernize state lotteries, received for the first time a responsible gaming certification from the National Council on Problem Gambling (NCPG) as part of its Internet Responsible Gambling Compliance Assessment Program (iCAP), the highest standard in the U.S. for online responsible gaming. The assessment was conducted by Gambling Integrity, one of the world's leading consultancies in responsible gambling.
"We applaud Jackpocket on achieving their iCAP certification and for their ongoing commitment to consumer protection," said NCPG Executive Director Keith Whyte. "The iCAP assessment process includes rigorous independent review and testing, to verify Jackpocket's player protection features and policies meet our best practice standards for responsible gambling."
The evaluation consisted of a product and website overview, interviews with management and customer service teams, and a review of the company's responsible gaming policies, tools, advertising and promotions. Jackpocket safeguards against abusive gameplay through a variety of consumer protections—including being the first mobile lottery service to tie the ticket serial number to the player's identity—many of which were highlighted in the evaluation:
Player limits: Jackpocket enforces deposit and spend limits. Players can also set their own limits, which cannot be modified for seven days. Customers who ask for high deposit or spend limits are monitored for risky behavior, and checks can be made on the affordability of their play.
Self-exclusion: Users can exclude themselves from play for any amount of time. During this period they're not able to buy more credits or place orders, and autoplays are deactivated. Winnings from outstanding orders are still distributed, and players can cash out remaining account credits.
Player and location identification: Know Your Customer and Anti-Money Laundering compliance ensure every Jackpocket player is identified and age-verified before any play is allowed, eliminating underage registrants. Jackpocket also uses geofencing to validate the latitude and longitude coordinates of every order, ensuring each play occurs within legal sate boundaries.
Support: For those needing gambling support, players can contact the NCPG's 24-hour confidential hotline via a call or text message, as well as access the organization's website from directly within the app. They also can close their account from the same app page.
"We want our players to be entertained, but it's our top priority to make sure the experience doesn't turn from being fun to financially troubling. Not only do we encourage responsible gameplay, we're going a step further by using data to track player behavior and identify problem gamblers in real time, providing even more transparency and insights into our players than the traditional system," said Jackpocket CEO Peter Sullivan. "We're glad our responsible gaming protections comply with iCAP's thorough requirements for a more responsible lottery, and proud to be recognized as an official member of the NCPG."
About Jackpocket
Jackpocket is the first mobile app in the U.S. that offers players a secure way to order official state lottery tickets, such as Powerball, Mega Millions and more. As a no-cost, no-integration, turnkey platform, Jackpocket helps lotteries drive incremental revenue—benefiting essential state programs such as public education, veterans assistance, natural resources and more—while attracting new customers like millennials who otherwise would not be active lottery players.
Jackpocket's mission is to create a more convenient, fun and responsible way to play the lottery. Through the app, players can place orders for their favorite games, check lottery results, join lottery pools with other Jackpocket players, and turn on autoplay so they never miss a drawing. And by being the first company to automatically lock a player's identity to their ticket serial number, Jackpocket makes the lottery even more secure. Jackpocket is currently available in Minnesota and New Hampshire, with upcoming plans to expand to new markets.
IGT PlayShot Sports Betting Platform Powers DraftKings at Scarlet Pearl Sportsbook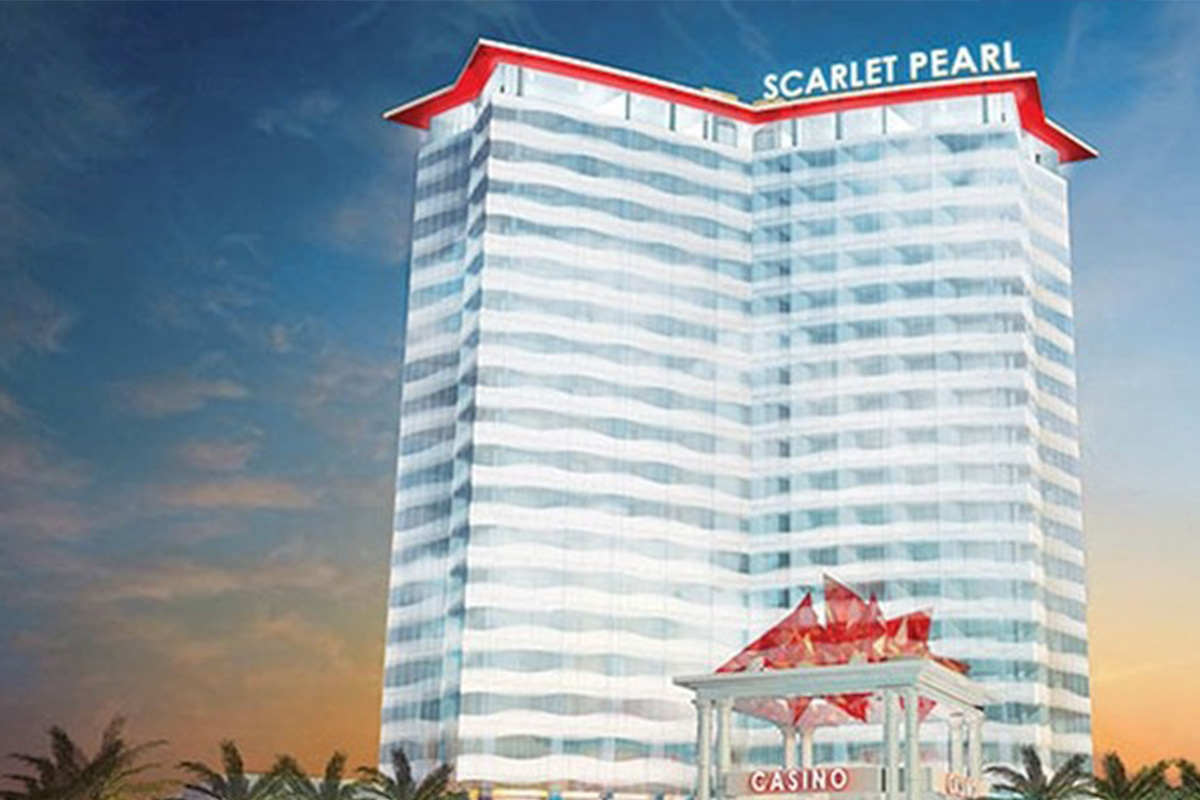 Reading Time:
2
minutes
International Game Technology PLC announced that its PlayShot™ sports betting platform powers DraftKings at Scarlet Pearl Sportsbook — the newest sports betting destination on the Mississippi Gulf Coast.
Through IGT's PlayShot technology, patrons of Scarlet Pearl Casino Resort can now place pre-match and in-play sports wagers over the counter. Pending regulatory approval, the casino will deploy additional IGT sports betting peripherals such as kiosks and mobile technology as the regional sports betting market evolves.
"Scarlet Pearl Casino prioritizes offering our guests 'A New Way' to enjoy gaming entertainment," said LuAnn Pappas, Scarlet Pearl Casino General Manager and CEO. "By leveraging IGT's PlayShot sports betting technology and the expertise of the DraftKings team, we were able to quickly make our vision for a state-of-the-art sportsbook for the Mississippi Gulf Coast a reality and to offer our guests a reliable betting experience with a familiar brand."
"We wish to congratulate Scarlet Pearl Casino for opening an exceptional sports betting venue featuring IGT PlayShot sports betting technology," said Enrico Drago, IGT Senior Vice President PlayDigital. "The IGT platform and the expertise and appeal of the DraftKings brand combine to deliver a truly world-class sports betting solution that elevates the entertainment experience for sports fans in Mississippi."
About IGT
IGT  is the global leader in gaming. We enable players to experience their favorite games across all channels and regulated segments, from Gaming Machines and Lotteries to Digital and Social Gaming. Leveraging a wealth of premium content, substantial investment in innovation, in-depth customer intelligence, operational expertise and leading-edge technology, our gaming solutions anticipate the demands of consumers wherever they decide to play. We have a well-established local presence and relationships with governments and regulators in more than 100 countries around the world, and create value by adhering to the highest standards of service, integrity, and responsibility. IGT has over 12,000 employees. For more information, please visit www.igt.com.
About Scarlet Pearl Casino Resort
Scarlet Pearl Casino Resort (scarletpearlcasino.com) boasts 300 modern hotel rooms, a variety of dining options, a boutique and the Gulf Coast's most modern gaming floor. With over 1,170 slots including 80 video poker machines, 37 table games, and now DraftKings at Scarlet Pearl Sportsbook, guests are sure to discover "The New Way" to win. Scarlet Pearl also features an event center and a championship level miniature golf course.
Source: IGT
Wipfli' new tool provides business insights for tribal gaming industry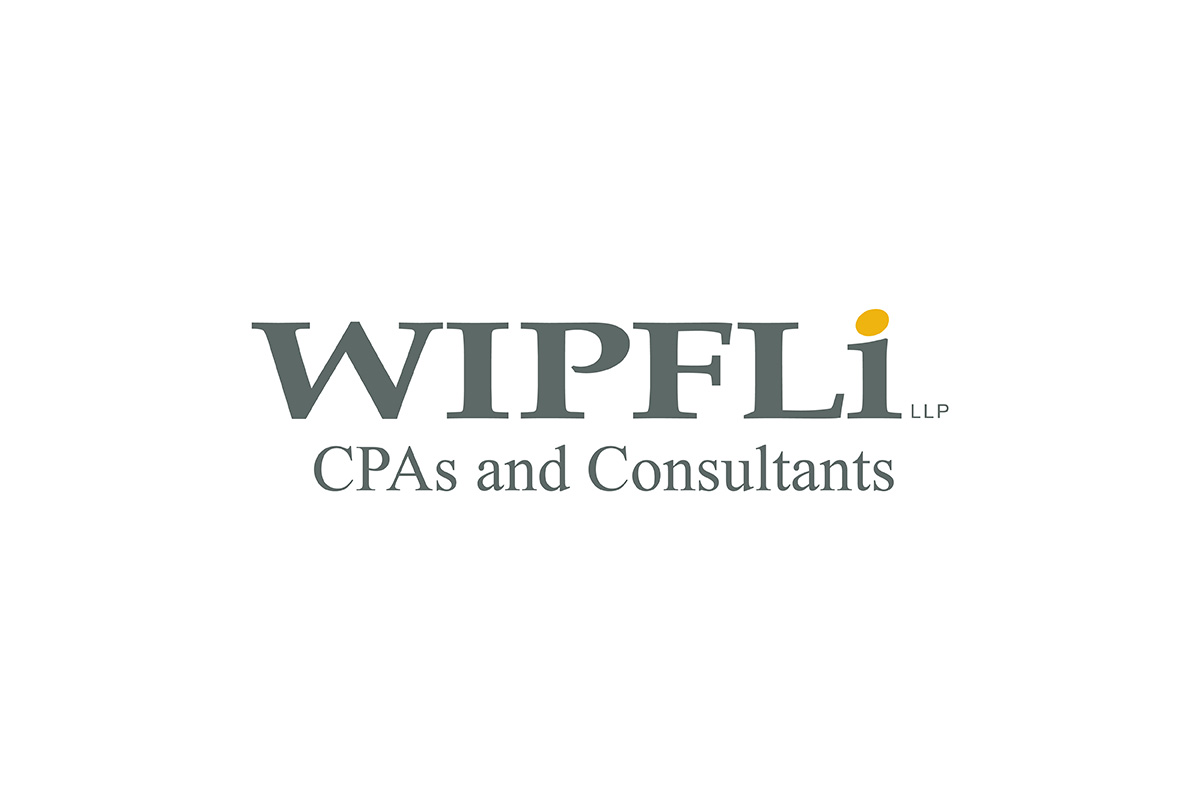 Reading Time:
2
minutes
Wipfli has developed a new tool that can analyse financial data from more than 120 casinos across five geographic regions, and offer business insights to the tribal gaming industry.
"Using information we have gathered, tribal casino operators can ask themselves pointed, profit-impacting questions that every business should ask themselves," said Grant Eve, national gaming partner at Wipfli. "We've developed this report, filled with meaningful data and analysis, to help tribal operators of all sizes understand and pursue business strategies more intelligently, including performance analysis, budgeting, expense abuse, balance sheet analysis and more." The firm has a long history of serving dozens of tribal enterprises and have continued to generate the report based on overwhelming positive client feedback.
The firm has a long history of serving dozens of tribal enterprises and have continued to generate the report based on overwhelming positive client feedback.
Some key statistical information included in the tools report are:
Revenue metrics by region and size of casino
Urban and rural market statistics
Return on investment scenarios
Wage expenses by departments
"For this 20th anniversary edition, we responded to user feedback and have updated the look of the report by providing additional useful data and graphs—making it easier for casino business leaders to see what other casinos are doing that is working well, how do they leverage the right information and what do they need to shift overall," Eve added. "This is about the bottom line for many of our clients, and we are excited to hear that it continues to have a direct, positive impact on their growth, efficiency and profit."
For more information about the Indian Gaming COBD Report or any of Wipfli's many services, visit wipfli.com and josepheve.com.
About Wipfli/JOSEPH EVE
At Wipfli/JOSEPH EVE (Wipfli), we're committed to providing industry-focused assurance, accounting, tax and consulting services that make a lasting, positive impact on our clients — helping them overcome personal and business challenges and plan for future success. With over 2,000 associates and more than 50 offices, Wipfli ranks among the top 20 accounting and business consulting firms in the nation. We're proud to give our clients the value and experience of a diverse firm that specializes in a wide range of services and industries, dedicated to enduring results, outstanding service and lifetime relationships. Wipfli's practice serving tribal organizations and casinos includes a team of certified public accountants, certified fraud examiners, and experienced professionals who provide a wide range of services for tribal organizations and casinos in 30 states, including external and internal audit, financial management software, Title 31/AML assessments, finance process optimization, accounting assistance, fraud investigations and controller/CFO advisory services. The firm also conducts national seminars and provides information technology, PCI compliance, accounting system implementation, tax services and business advisory services.