Former US legislator likens online poker to terrorism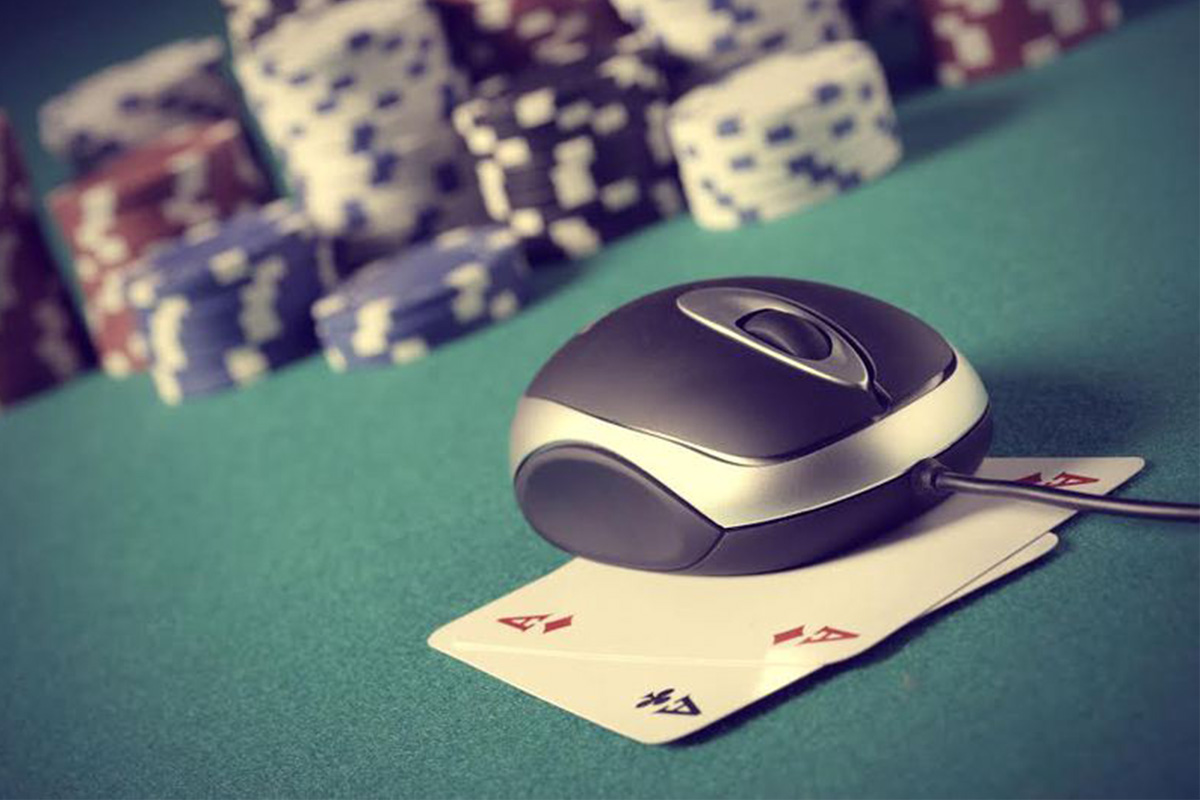 Reading Time:
2
minutes
Blanche Lincoln, former U.S. Senator from Arkansas, has compared online poker games to terrorism. She is working for a group funded to prevent or delay the casino industry from going online wrote this in an op-ed piece for the Financial Times.
She urged the Congress to revisit the 1961 Wire Act and institute an online gaming ban. She also cited a 2017 FBI Internet Crime Report that listed "victim counts" for the entire spectrum of internet activity.
"The FBI's 2017 Internet Crime Report revealed that the victim count and financial losses suffered as a result of online gambling surpassed that of terrorism-related cybercrimes last year," Blanche, a Democrat, wrote. "It is this clear pattern of targeting the helpless that stands out to me."
However, a look at the report reveals the fear mongering.
In the FBI report, internet gambling was actually close to the bottom (no. 31 of 33) in terms of the number of victims in 2017. According to the FBI, there were 203 victims of internet gambling-related cybercrimes. There were 177 from terrorism-related cybercrimes. The number of online gaming victims was less than half the number of victims of charity-related cybercrimes. Per the FBI data, there were 24 times as many victims of malware or ransomware in 2017 than there were for internet betting. There were nearly 90 times as many victims of identity theft.
The FBI report listed internet lottery and sweepstakes-related cyberscams separately from the gambling category. There were more than 3000 victims of lottery cyberscams.
As for the financial loss, there were $19,000 in losses from terrorism-related cybercrimes, the FBI said. Online gambling was just under $600,000, but again near the bottom of the list. Losses from iLottery schemes were $16.8 million.
Calls to restore the Wire Act, which the Obama Department of Justice greatly watered down in 2011, have been around for about five years, ever since Las Vegas casino mogul Sheldon Adelson called internet gaming a "toxin." Adelson backs the Coalition to Stop Internet Gambling. The billionaire casino boss once famously declared that he would "spend whatever it takes" to convince Congress to ban online casinos.
Included in past discussions to ban online gaming was an idea to give state-sanctioned online lotteries a carve-out. So far, six of the 45 lottery states have internet lottery offerings, while just three (Nevada, New Jersey and Delaware) have regulated internet poker. Offshore online casinos operate in grey or black markets in many other states.
The U.S. lottery industry had sales of $73.3 billion in 2017, up 1.4 per cent compared to 2016. Internet-based iLottery sales were $176 million, up 30 per cent compared to 2016. Lincoln's op-ed calling for an online poker prohibition did not mention the lottery.
Lincoln was one of nearly 100 Senators to back the Unlawful Internet Gambling Enforcement Act of 2006, which dealt a blow to the poker boom of the mid-2000s.
In mid-May, the U.S. Supreme Court ruled that the federal government cannot force states to enforce a ban on sports betting. A handful of states have legalised sports betting thanks to SCOTUS' interest in the case. Many, if not all, future sports betting states will at least consider allowing bets to be placed over the web.
"With states having been given the freedom to legalise online betting — and the recent U.S. Supreme Court decision allowing states to offer sports betting — I am tremendously concerned about the rise of online gambling in our country," Blanche wrote.
Source: cardplayer.com
Royal River Casino selects Table Trac's Table Games Management System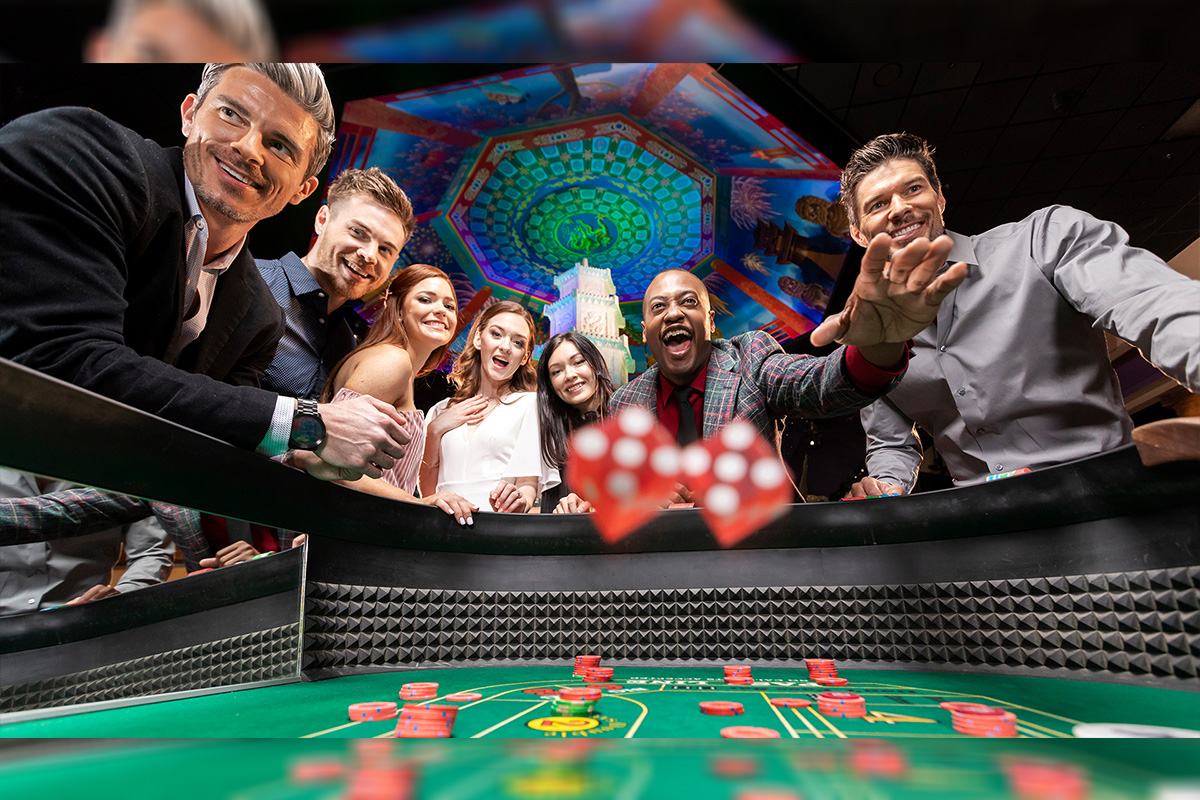 Reading Time:
2
minutes
Table Trac, Inc., a developer and provider of casino information and management systems that automate and monitor the operations of casinos, announced it will provide its Table Games Management System for the Royal River Casino located in Flandreau South Dakota.
"Our property is excited to partner with Table Trac to continue to improve our operations. We identified a clear need to upgrade our player tracking and accounting capabilities in our table games department.  Accordingly, after reviewing the majority of the systems available, CasinoTrac was a clear winner for our property," said Tim Morrissey, Senior Director or Operations at Royal River Casino & Hotel. "Our Executive Team was extremely impressed with the ease of operation for the front-end user of the system. We also see future value in the dynamic nature of the CasinoTrac System to integrate with our current systems while leaving the door open to add additional module in the future." Morrissey added that "In addition to the CasinoTrac system providing the functionality the property was looking for, the CasinoTrac Team approached the property as a partner, looking to solve our problem and be part of the long-term success of the property, something we are always looking for in our vendors."
"Royal River Casino had a unique set of requirements.  They communicated exactly how they wanted to approach the solution, we listened and were able to demonstrate how they could utilize features in the CasinoTrac system to accomplish those objectives," said Table Trac's Chief Executive Officer, Chad Hoehne who added, "Table Trac, Inc. is happy to be partnering with Royal River for these system solutions."
Table Trac will provide the Royal River Casino with a complete suite of table games management products that assists casinos in driving player revenues and creating player loyalty, which are included standard with every Table Trac Table Games Management System.
SOURCE Table Trac, Inc.
IGT Launches PeakBarTop Cabinet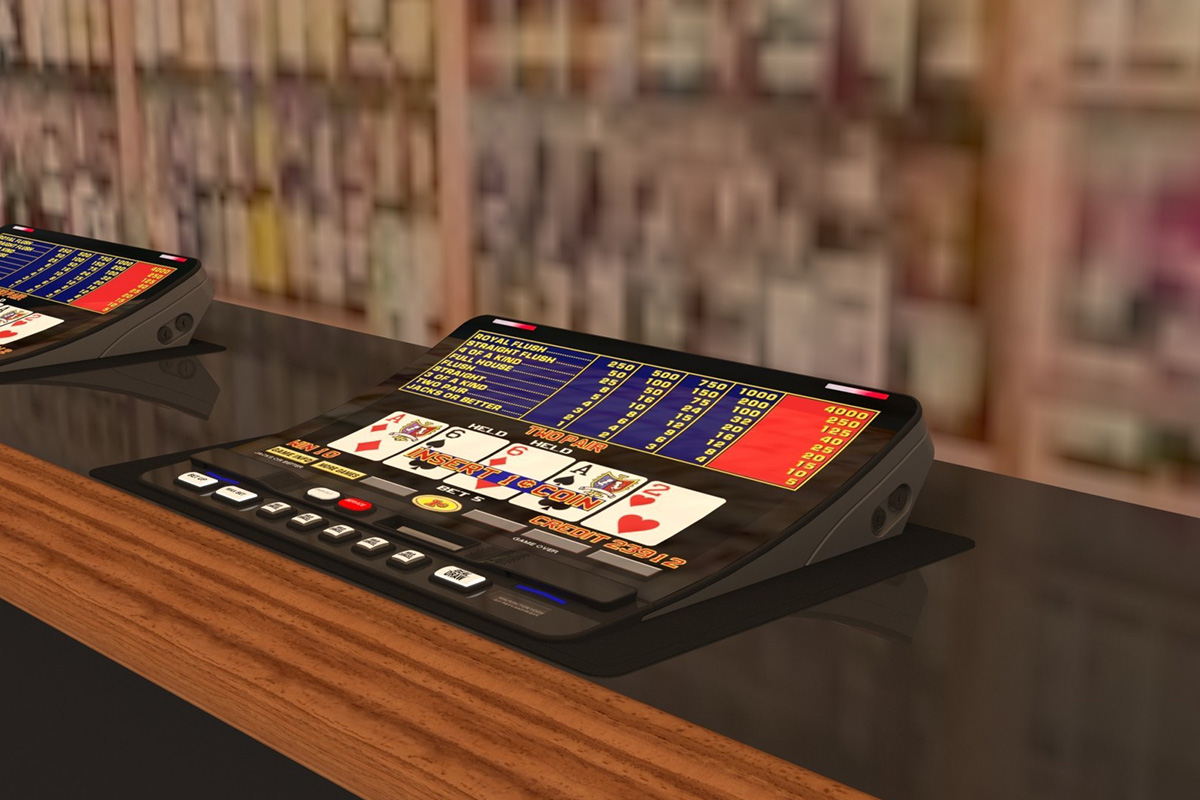 Reading Time:
< 1
minute
International Game Technology PLC (IGT) has launched its next-generation bartop hardware, the PeakBarTop cabinet.
Guests of Cache Creek Casino Resort in Brooks, Calif., Morongo Casino Resort & Spa in Cabazon, Calif., San Manuel Casino in Highland, Calif. and Golden Nugget Hotel & Casino in Las Vegas, Nev. can be among the first players in the world to experience IGT's much-anticipated PeakBarTop cabinet.
"Launching the PeakBarTop builds on IGT's decades of commanding leadership in video poker and positions us to transform the entire bartop market segment. It provides our customers with a compelling, technologically advanced cabinet for market-dominating IGT video poker games such as Game King, Super Star Poker and Ultimate X Poker, in addition to Proven Performer IGT slot games such as Scarab and Solar Disc," Nick Khin, IGT's Chief Operating Officer for Gaming, said.
"IGT customers can launch the PeakBarTop with confidence, knowing that it's backed by the gaming industry's most talented and experienced video poker product team and extensive focus group testing with players, operators and bar staff," Nick Khin added.
The PeakBarTop cabinet includes a 23-inch curved, full-HD display, a front-mounted ticket printer and an embedded card reader. The PeakBarTop cabinet also includes features such as enhanced lighting and sound, a USB mobile device charging port, a play-level indicator for service staff, and embedded Bluetooth technology that enables operators to seamlessly integrate with IGT's cashless gaming systems technology.
The PeakBarTop cabinet supports an expansive library of IGT game content. In addition to housing the most popular video poker titles of all time, the PeakBarTop portfolio offers new IGT video poker games such as Ultimate X Bonus Streak Poker, exciting Keno games such as Da Vinci Diamonds Keno, Proven Performer slot games such as Mistress of Egypt and a variety of roulette games.
Gaming Americas Weekly Roundup – June 29-July 5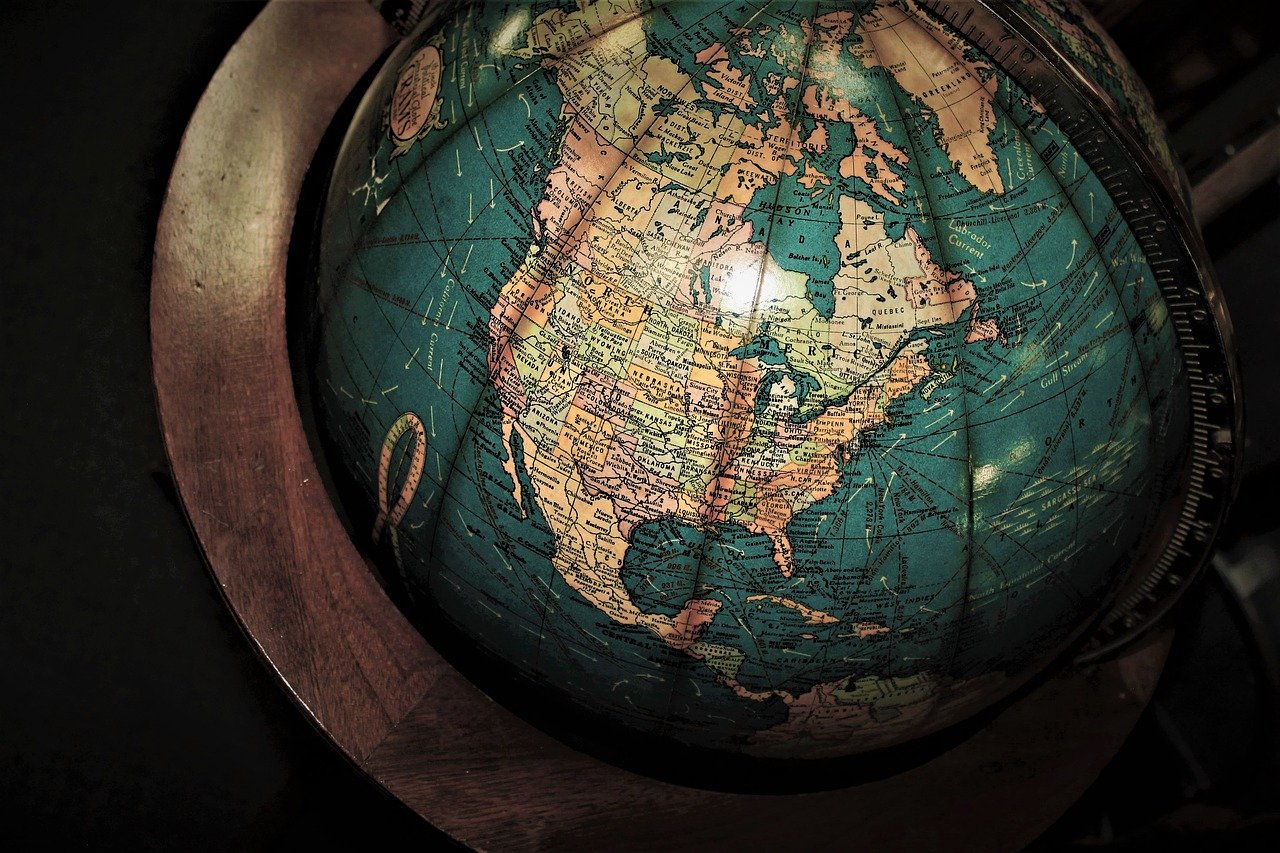 Reading Time:
2
minutes
Welcome to our weekly roundup of American gambling news again! It was again an eventful week at the USA, despite the still-active virus attack.
Here, we are going through the weekly highlights of the American gambling industry which includes casino reopening, financial Reports, recruitments, partnerships and latest approvals. Read on and get updated.
Casino Reopening
MGM National Harbor Resort and Casino has resumed its operations on June 29. The casino has implemented many safety measures such as "contactless" check-ins, single-use baccarat cards and Plexiglass at the casino.
Recruitments
Scientific Games Corporation has appointed Eileen Moore Johnson as its Executive Vice President and Chief Human Resources Officer. Eileen joins Scientific Games from Caesars Entertainment.
Sportech PLC has announced key changes to its Bump 50:50 team. The changes include the promotion of Dave Kurland to the position of President.
Jamul Casino has promoted Benjamin Petell to Vice President of Non-Gaming Operations. In his new role at Jamul Casino, Petell will oversee retail, food & beverage, facilities, security, and environmental services.
Financial Reports
Bragg Gaming Group has released its financial results for Q1 2020. Bragg reported revenue growth and Adjusted EBITDA growth for the period. The Group achieved revenue of €8.8m during Q1 2020. The Group's AEBITDA was €0.8m, representing 100% growth over Q1 of 2019.
Casino table games developer and distributor Galaxy Gaming has published its financial results for the fiscal quarter ended 31 March 2020. The report shows that revenue decreased 15.9% to $4494K, AEBITDA decreased 25.7% to $1501K1 and net income decreased 74.7% to $117K.
Partnership
BenQ America's esports division ZOWIE has partnered with Helix eSports. As per the deal, ZOWIE will outfit Helix eSports' gaming and virtual reality centres with top-performing esports monitors and provide prizes for upcoming competitions.
Penn National Gaming has entered into a deal with sports data and content provider Sportradar to use official National Football League data on its sports betting platforms.
DraftKings Inc. has extended its deal with the US-based sports data firm Stats Perform. The deal provides DraftKings access to Stats Perform's unparalleled sports data feeds for use in its daily fantasy sports contests and DK Live, the company's play-by-play fantasy app.
The Arkansas Scholarship Lottery has extended its strategic partnership with Camelot Lottery Solutions for a further two years. The agreement will see Camelot Lottery Solutions continue to work with the ASL to help implement its commercial plans, with a greater focus on data-driven insights and business intelligence.
Innovative boutique studio Espresso Games has integrated its gaming content into Rivalo's network and its games are now available for the Colombian market.
New Approvals
The Nevada Gaming Control Board has approved the amendments that will allow cashless gaming in all casinos. The proposal had been discussed and postponed for a long time, but hygiene concerns due to the Covid-19 pandemic have increased the urgency for the regulation to finally be adopted.
New Study
The UNLV International Gaming Institute (IGI) has announced a new study to assess the sports betting and internet gaming markets in the US. The study will address many unanswered questions on the potential impacts of legalising sports betting and internet gaming across the US.
Lawsuit
The Culinary Union has filed a lawsuit on behalf of Culinary Union members who work in casinos on the Las Vegas Strip in order to protect workers and their families from the spread of COVID-19 in the workplace.
Compliance
Caesars Entertainment Corporation has announced that the Federal Trade Commission (FTC) has accepted a proposed consent order which concludes the FTC's review of Caesars' pending merger with Eldorado Resorts.