Online gambling revenue surge in Portugal during World Cup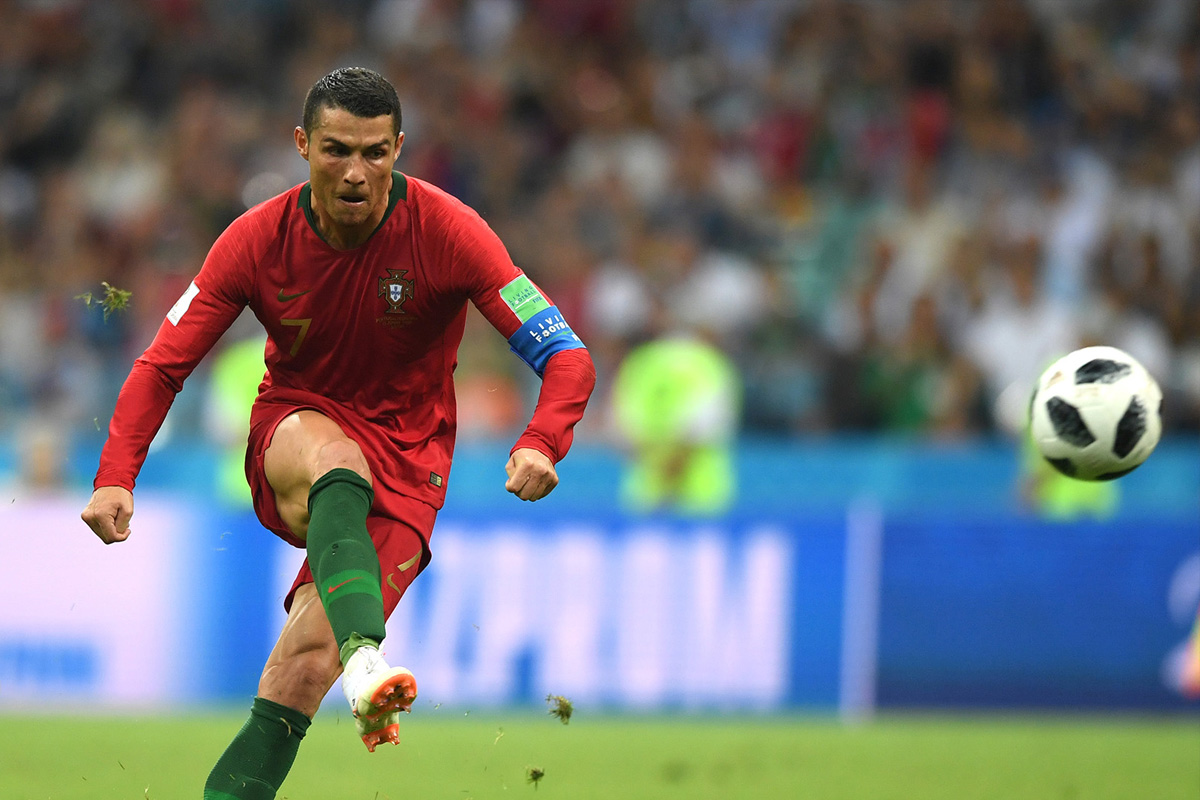 Reading Time:
2
minutes
Portugal's gambling regulatory body, Serviço Regulação e Inspeção de Jogos do Turismo de Portugal (SRIJ), reports that the country's online sports betting revenue touched €20.5m in the three months ending June 30. It is a big leap from the €13.9m posted in the same period last year and even the €17.4m posted in the first three months of 2018. This rise in revenue is attributed to the frenzy over the the 2018 FIFA World Cup, in which Portugal did not perform particularly well, however.
Portugal has eight licensed online gambling companies, hold 13 online licenses overall. These companies witnessed more than 103k new customer registrations in the second quarter. Predictably more than 50k new customers signed up during the early stages of the World Cup.
Total sports betting handle hit €89.8m in Q2, a year-on-year increase of more than €22m, although Q2's figure marked a sequential decline from Q1's €100.3m. To no one's surprise, football accounted for nearly three-quarters (74.4 per cent) of all sports wagers in Q2, with tennis (14.2 per cent and basketball (7.2 per cent) well back of the mark).
The online casino vertical, into which the SRIJ lumps its lone poker licensee The Stars Group, reported revenue of €16.8m, a €5.4m improvement year-on-year but only €800k higher than Q1.
Slots remained the top online casino vertical, accounting for 55.4 per cent of Q1's casino revenue. Poker cash games claimed a 15.3 per cent share while tournament poker hit 5.1 per cent, for a combined poker share of 20.4 per cent, up from 18.6 per cent in Q1. The poker gains are likely attributable to Portugal joining PokerStars' new European liquidity pool with France and Spain.
The government's share of Q2's online revenue hit €16.9m, up €3.6m year-on-year. Portugal imposes a variable tax rate on sports betting turnover that tops out at 16 per cent, a punitive measure that has been blamed for the market's inability to "channel" local punters to locally licensed gambling sites.
Rather than reduce the tax rate, the government has prioritised efforts to eliminate the option of playing with international sites. As of June 30, the SRIJ has issued notices to some 302 international sites and ordered local internet service providers to block 237 of these domains. The SRIJ has forwarded the names of 11 particularly recalcitrant operators to local prosecutors "for the purpose of proceedings."
For a month now, Spanish gaming operator Luckia has been telling media outlets that it has secured an online gambling license from the SRIJ, although the SRIJ's official roster of online licensees has yet to confirm this approval. Nonetheless, Luckia has stated that it intends to launch its Portuguese operations in September, so confirmation should be imminent.
Source: calvinayre.com
R. Franco Digital's Portfolio Brings In Espresso Games' Products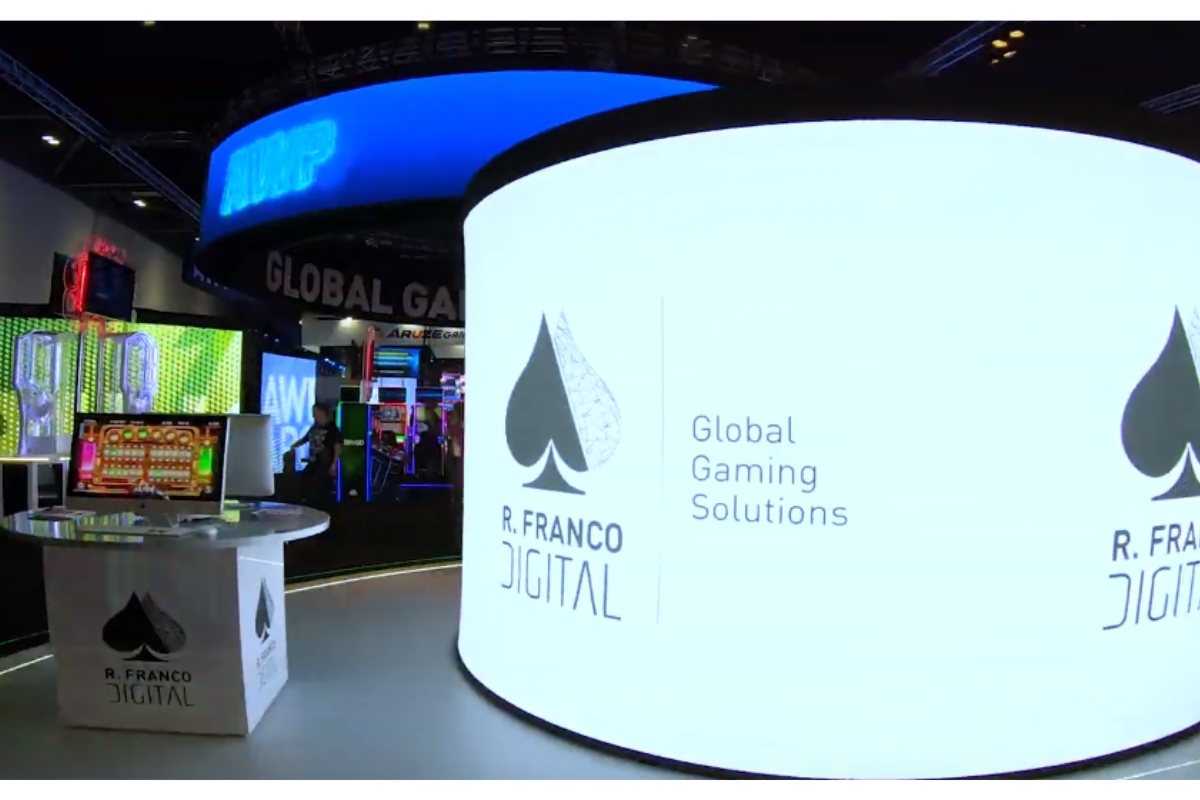 Reading Time:
2
minutes
Franco Digital and Espresso Games have disclosed their cooperation agreement whereby the Italian developer's games will become integrated into IRIS, the Spanish subsidiary's technological platform.
BETPLAY, an online gaming platform owned by Corredor Empresarial – the major gaming operator in Colombia– will be the first of R. Franco Digital's customers to enjoy more than 40 titles developed by the Italian company and certified in Colombia. From then on, all operators integrated with IRIS will have new slot, roulette, blackjack, baccarat and poker games available for themselves and their customers.
According to Rubén Loeches (CMO, R. Franco Group): "This agreement is another step forward in consolidating IRIS, our open omni-channel platform that continues to grow and add new gaming integrations, means of payment, sportsbook… to provide operators with the best and most powerful supply of contents for their business."
Vera Motto (LatAm Regional Manager, Espresso Games) said: "We could not be happier with our entry into the Colombian market with the main operator in this market, and with the start of this co-operation with such a prestigious organisation as the R. Franco Group. This is the first step in our expansion in this area which will soon go far beyond."
ABOUT R. FRANCO DIGITAL:
Franco Digital is the digital division of the R. Franco Group, leader in the gaming industry with 53 years' history and more than 300 professionals. It was created as the Group's vehicle to face new industry challenges by providing national and international gaming operators with global solutions.
ABOUT ESPRESSO GAMES:
Espresso Games® is a world-class casino content producer with a unique quality and Italian style. Special features games lead to gain two world patents for the RACEPOT and REELPOT® systems, which further ennobles their extensive portfolio of casino, slot and special games. An optimised architecture provides for seamless integration and includes every essential feature for operators: mobile support, back-office, multi-currency and multi-language, bonus system and much more, in addition to a stable and robust environment for players.
Espresso Games® is certified in Italy, Colombia and Spain.
Evolution Gaming Interim Report Jan-Mar 2019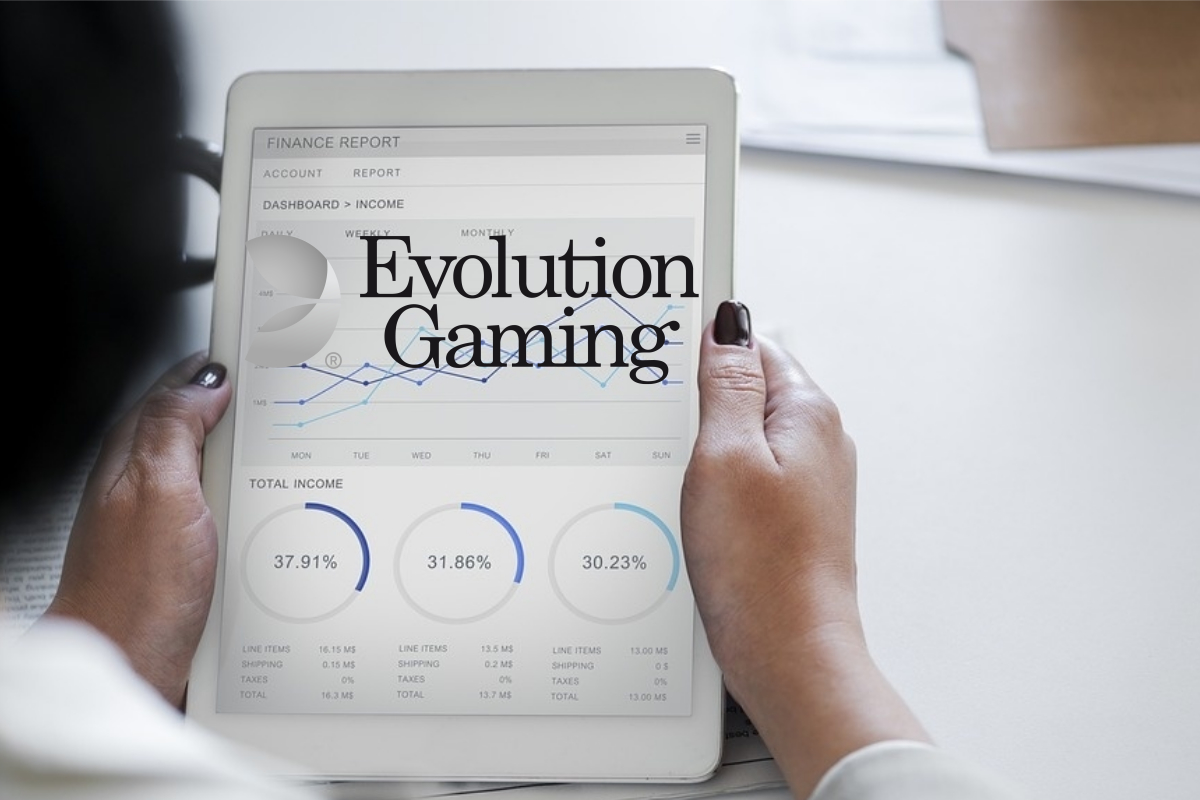 Reading Time:
4
minutes
Evolution released its Interim Report for January-March 2019.
First quarter of 2019 (Q1 2018)
Operating revenues increased by 54% to EUR 79.3 million (51.6)
EBITDA increased by 64% to EUR 35.9 million (22.0), corresponding to a margin of 45.3% (42.6)
Profit for the period amounted to EUR 28.6 million (16.5)
Earnings per share amounted to EUR 0.79 (0.46)
Events during the first quarter of 2019
Good leverage from investments made in 2018
Roll-out initiated of several new games including MONOPOLY Live
Several new customers live – DraftKings (USA), Lotoquebec (Canada), Svenska Spel and ATG (Sweden)
Summary of the first quarter
Comments from CEO Martin Carlesund:
Evolution has been off to a strong start in 2019, both in terms of growth and profitability. Revenues in the first quarter amounted to EUR 79.3 million, corresponding to an increase of 54 percent compared to the first quarter of 2018. EBITDA amounted to EUR 35.9 million with a margin of 45.3 percent. With a favourable start to the year and with high confidence in the upcoming product launches, we currently see good conditions to finish in the upper end of the previously communicated range of 44-46 percent EBITDA margin for the 2019 full year.
An important explanation to the development is that we now can leverage from the investments made in 2018. Throughout last year, we expanded studio space as well as customer environments and the number of tables in line with the increasing demand from our customers, and we can now see how all of this pays off. It is our assessment that Live Casino as a product vertical will continue to take market shares in 2019 and why we consequently will continue to invest based on our customers' demands in our studios also going forward. A demand driver is the fact that we are broadening the Live vertical with new products that appeal to completely new end users. In that way we can address a considerably larger part of the total online casino market.
As highlighted already in the year-end report, we showcased 10 new games at ICE in London in February. This equals not only a record-amount of game launches in one single year, but also the addition of entirely new game categories. It is important to note that the new games haven't had any extensive effect on the quarterly growth, as the roll-out has just begun – it will take time before all the games are available for the end users, and it will then take time for end users to discover the games. However, already now we can establish that one of the main attractions – MONOPOLY Live – has been off to a historically strong start both in terms of player counts and gaming revenues. We are immensely proud of this launch, which we believe redefines the essence of Live Casino entertainment. The unique mix of Live Casino and RNG with augmented reality technology provides something completely new in the market. On a similar theme, we will soon launch our unique live game show Deal or No Deal Live. Both these titles prove how we to a larger extent are focusing on more entertainment for the player, and we are well under way to create a whole new product vertical in our game lobby that we refer to as Game Shows. Through this, we expand to a much broader group of end users and consolidate Evolution's position as the leading innovator in the gaming industry. That we have been given the opportunity to work with world-famous brands such as MONOPOLY and Deal or No Deal provides even more power in our efforts.
Besides developing brand-new game types, we also continue to innovate our core – the classic table games. This year we look forward to the launches of Free Bet Blackjack, which is the most popular variety of Blackjack at land-based casinos, and our new poker game Side Bet City. We will also expand into dice games with Lightning Dice, building on the success of Lightning Roulette, as well as our take on Sic Bo – Live Super Sic Bo. This means that while we, through the above-mentioned game shows, can reach new end users, we also strengthen our leading offering that appeals to traditional Live players.
The market development in the quarter has been good, not least underpinned by increasing regulation. During the quarter, we went live with customers such as DraftKings in the US, Lotoquebec in Canada, and Svenska Spel and ATG in Sweden. We can establish that the share of Live Casino increases among the operators in more or less every newly regulated or re-regulated market.
With hard and focused work and high energy throughout 2018 and in the first quarter of 2019, we have taken our product portfolio to a whole new level, broadened our own market and created a new market for the industry, which in our perspective makes the gap between ourselves and the competitors wider than ever. Our launch pipeline has never been as strong as it is now. Hence, it is my absolute opinion that we have solid opportunities to further extend the distance to the competitors and strengthen our leading position during the remainder of the year.
Presentation for investors, analysts and the media
CEO Martin Carlesund and CFO Jacob Kaplan will present the report and answer questions on Thursday, 25 April 2019 at 09:00 a.m. CET via a telephone conference. The presentation will be in English and can also be followed online. Number for participation by telephone: +46 8 5055 8355 / +44 3333 009 267. Follow the presentation at https://tv.streamfabriken.com/evolution-gaming-group-q1-2019.
Jackpocket Announces Gaming Industry Veteran Gavin Isaacs as Senior Board Advisor at Betting on Sports America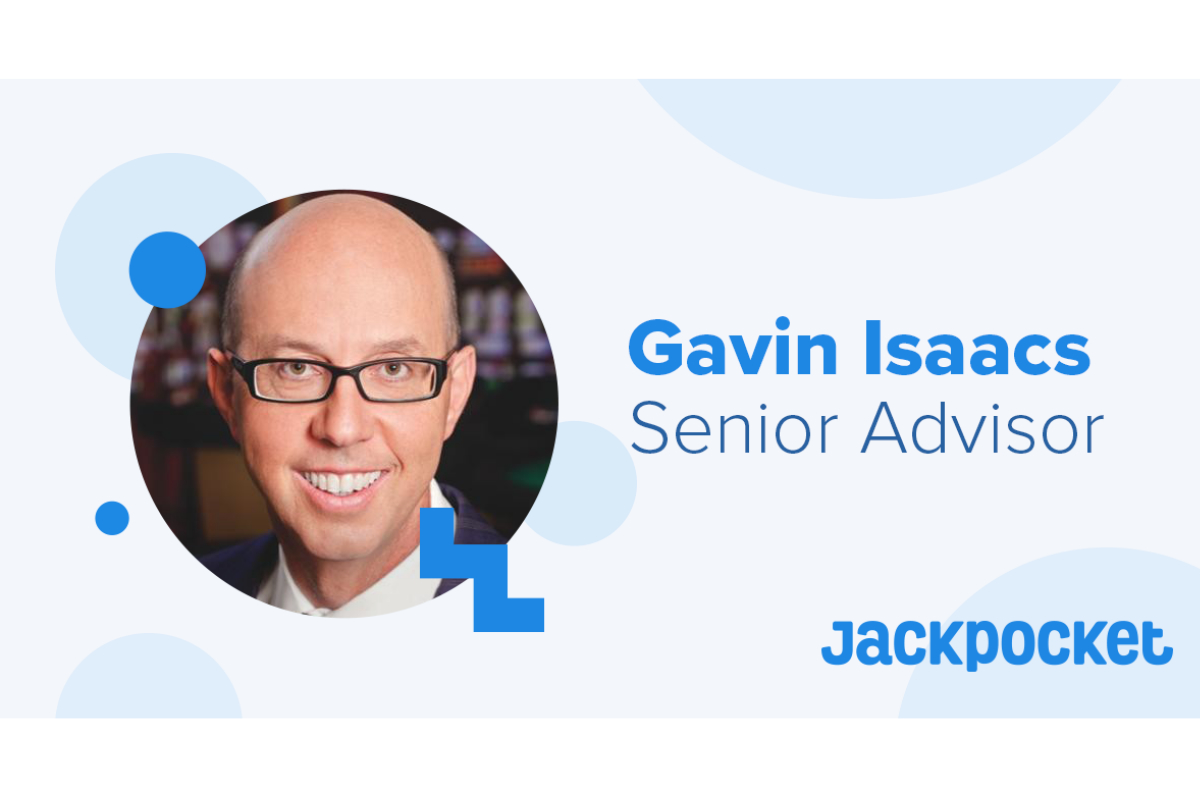 Reading Time:
2
minutes
Jackpocket, a mobile-first startup helping to modernize state lotteries, proudly appointed Gavin Isaacs as a senior advisor to its board of directors. Isaacs is currently the chairman of SBTech, a sports betting and gaming technology supplier, which he joined in January 2019 after serving as the president and CEO of Scientific Games.
Isaacs will work with Jackpocket's board, which includes investor partners from Silicon Valley-based BlueRun Ventures and Conductive Ventures, New York-based Subversive Capital, and the executive team, to help set growth strategy and guide the mobile lottery startup's expansion to new jurisdictions in 2019 and beyond.
"It's been so thrilling to witness Jackpocket's evolution over the last few years, and to see it fully embrace all of its hurdles and turn them into opportunities for creating a better lottery experience," said Mr. Isaacs. "It's an exciting road ahead, and I'm eager to do my part to help the team navigate regulated spaces and shape new strategies for modernizing the industry."
Based in Las Vegas, Isaacs brings 20 years of experience building multi-billion dollar businesses around the world, which includes leadership positions as COO of Bally Technologies, CEO of SHFL Entertainment (acquired by Bally Technologies) and president of Aristocrat. An Australia native, he started his career as a commercial real estate lawyer in Sydney before transitioning to the gaming industry.
"We're fortunate to be in a position where we can be really thoughtful about who we have in our court, as we fortify our leadership position as a gaming technology company in a changing industry," said Jackpocket Founder and CEO Peter Sullivan. "With lotteries and iGaming undergoing such rapid transformation, and in many cases starting to converge, we know that Gavin will bring valuable counsel and foresight in making more inroads for our growth."
Jackpocket's leadership team along with Mr. Isaacs are in attendance at this year's Betting on Sports America, and available to discuss the announcement and their plans for 2019 with attending media. Jackpocket, which raised a Series B round of funding in October 2018, plans to make its flagship app, which lets players order official state lottery tickets, available in 10 states by the end of the year.
About Jackpocket:
Jackpocket is the first third-party app in the U.S. that offers players a secure way to order official state lottery tickets, such as Powerball, Mega Millions and more. As a no-cost, no-integration, turnkey platform, Jackpocket helps lotteries drive incremental revenue—benefiting essential state programs such as public education, veterans assistance, natural resources and more—while attracting new customers like millennials who otherwise would not be active lottery players.
Jackpocket's mission is to create a more convenient, fun and responsible way to play the lottery. Through the app, players can place orders for their favorite games, check lottery results, join lottery pools with other Jackpocket players, and turn on autoplay so they never miss a drawing. And by being the first company to automatically lock a player's identity to their ticket serial number, Jackpocket makes the lottery even more secure. Jackpocket is currently available in Minnesota, New Hampshire and Texas, and expanding to many new markets in 2019.