EMIRAT AG on breathing new life into lotteries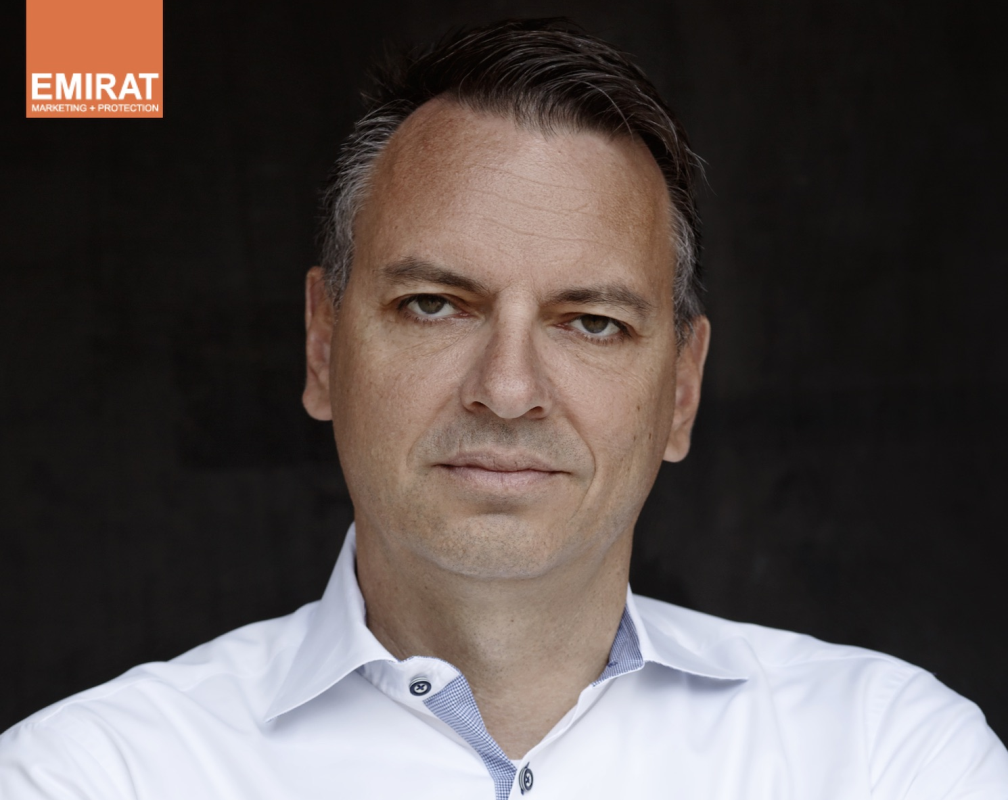 Reading Time:
4
minutes
As the industry focuses on the impact of European regulatory updates following a series of hefty fines in 2018, Ralph Clemens Martin, CEO of EMIRAT AG, which is recognised as the leading specialist for removing financial risk for jackpot winners, describes the importance of confidence and trust in operators, how the sector doesn't rely on addiction and why lotteries just aren't a young people's game.
As a global provider of financial security for lotteries across the world, what steps are you implementing to protect operators and customers at this time?
We are probably the most serious and reliable provider of Jackpot security/insurance. Last year we covered more than €300bn in Jackpots risks and more than 10 years experience without any complaints, we are trustworthy experts in the lottery industry.
We make it simple for our operators. Firstly, out contracts are straight forward and we have no small print and secondly, our security is watertight and we ensure our people are the best experts in the market.
With regards to customer data, how operators protect this is a key asset to becoming successful. Our business is just security of financial risks and we strive to making working with us easy, safe and fair. It makes no sense to offer the cheapest premium in he market and make problems if it comes to a winner – or even find something in the small prints to hold the payout back. This will kill the operator, brings state official and regulators on the plan and makes problem to the whole industry worldwide.
How do you keep what is an analogue form of gaming entertainment relevant in a digital world?
In terms of lotteries a lot of companies have really good websites and to play the lottery these have to be easy and fast. To go to a kiosk to fill out a ticket is not convenient – to play fast on your mobile device is much easier so don't make it too complicated for the customer!
The key is confidence and trust in a product. An analogue draw makes state lotteries trustworthy, whereas the perceived ability to cheat the customer or make it difficult to collect winnings creates problems for the digital industry. There are always black sheep on the field when it comes to earning money and becoming greedy and this has held the digital side of lotteries back, however, as we stated there's a lot of potential with mobile and online. Fairness, a well created website with easy to play and big winnings/jackpots are the key to running a successful digital platform for lotteries with loyal customers. Oh, and a certified RNG provider is pretty important too.
With so many lotteries out there, do you feel the market is oversaturated or is the customer demand growing alongside the industry?
No. There is still a big potential to come up with additional lotteries. Lottery customers may wish to play a new game each day and mobile/online can provide this. In our eyes there is still a great potential for lotteries globally and we would love to do more in Eastern Europe, Africa, Australia and the Middle East. Asia is also a big market. Our customers/operators come from all parts of the world so in addition to Israel it is the European Islands like Malta, Gibraltar, Isle of Man, etc. which provide licenses for operators and EMIRAT AG provides the jackpot security. However we also help states and state lotteries to create new games or even start a lottery for this growing customer demand both online and analogue.
EMIRAT AG also develops new lottery games, what's the key to making a new product stand out?
Lottery games have a vastly different approach to sports betting or casino games as they are not based on the excitement of gambling or the adrenalin rush of placing a bet. Lotteries do not rely on addicted players who spend all their money within a few hours – they rely on satisfied customers who just love the chance once or twice a week or once a day. The games are created for people who are taking the chance to make a big lifetime-changing winning and therefore a lottery needs to have big jackpots to be outstanding.
The big brands are the state lotteries as it's difficult to create your own lottery, so most of the online or alternative lotteries function by placing a bet on these big, trustworthy and well established brands. That's where EMIRAT AG comes in as online or alternative lotteries need companies like us to cover/insure the big jackpots, because they can't sell as many tickets to cover or build the jackpots as the state brands do.
In addition to new technology, where do you see the opportunities for operators to better target young players?
Sorry, but lotteries are not created for young players. Yes you can target it with a cool looking website but the target group will be over 40. Only when it comes to Mega Jackpots with hundreds of millions to win or even over a billion, will young players join a lottery website – but even then, they just won't last.
From our perspective as the world's leading risk management specialist in covering lottery jackpots, it's better to spend money on the real target group of the over 40s. With technology, 60-year-old players aren't too affected by the web today and most will still buy tickets at a booth, but 30-year-old prospective customers are getting closer to that target group and so the internet and beyond hold a great deal more potential going forward. At this time the greatest opportunity is to create data about your future target group in preparation that they will start playing sooner or later.
And again, as always with lotteries, big Jackpots are key.
Super League and Betfred Extend Their Partnership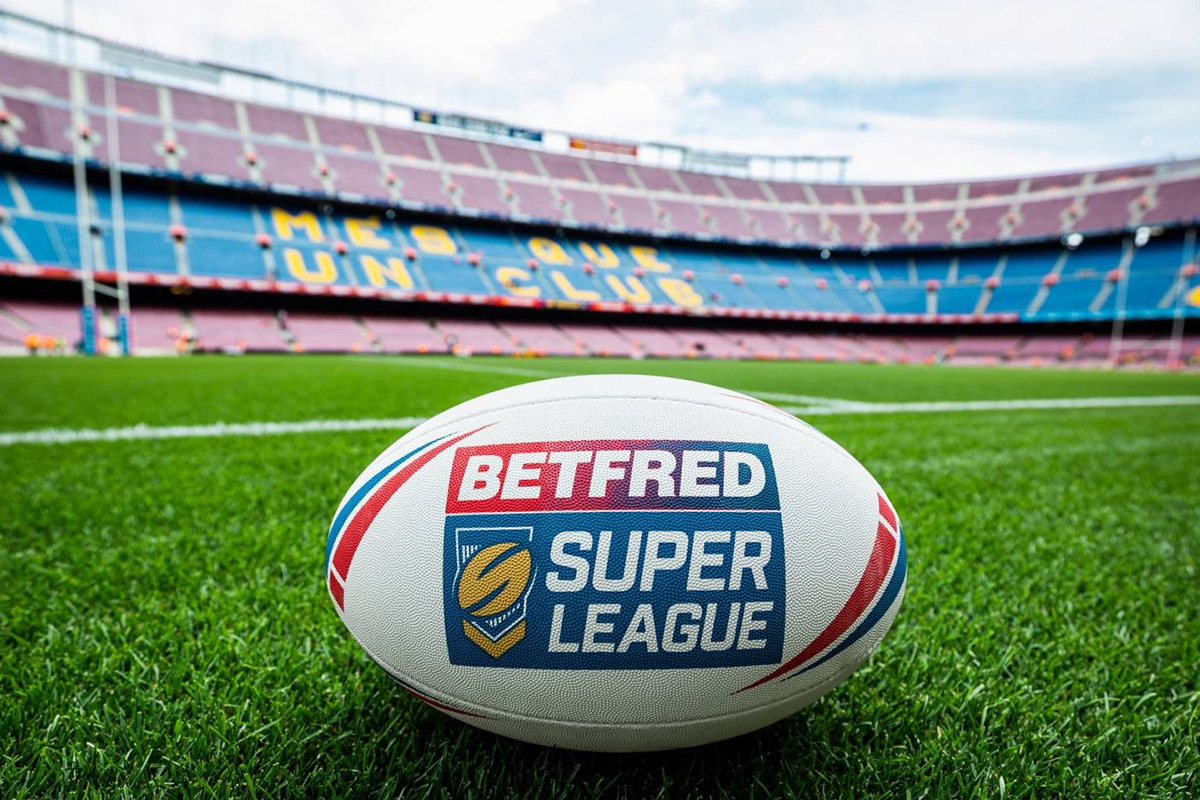 Reading Time:
1
minute
Super League and Betfred have extended the current three-year partnership until the end of the 2021 season. The announcement follows recent title sponsorship deals between Betfred and other major sports competition brands. As part of the new sponsorship, Super League and Betfred will continue to support the "Gamble Responsible" campaign, which is currently promoted at Super League games.
"We're thrilled to continue our partnership with Betfred who have become synonymous with Super League. They have been a vital part of our journey over the last three years and we look forward to working with them in what is a hugely exciting time for Super League and the sport. To have the support of someone like Fred who is so passionate about Super League and who shares our vision for its future is fantastic," Robert Elstone, Chief Executive Super League said.
"This is a historic and ground-breaking deal for the sport and shows a huge commitment from Fred, his senior management team, and all his staff who are so passionate about Super League. It is a significant increase on previous sponsorships and reflects the growing popularity and value of the Super League brand," Rhodri Jones, Chief Commercial Officer Super League said.
"The real passion for this game shown by the players, the media and, most importantly, the fans, is for me the main reason why this has proved to be such a great sponsorship for us. Therefore, I had no hesitation in extending the deal for a further two years and Betfred look forward to working with Super League to help grow the terrific game of rugby league," Fred Done, the Boss of Betfred said.
Miss FashionTV Gaming World 2019 to be Crowned this Month in Malta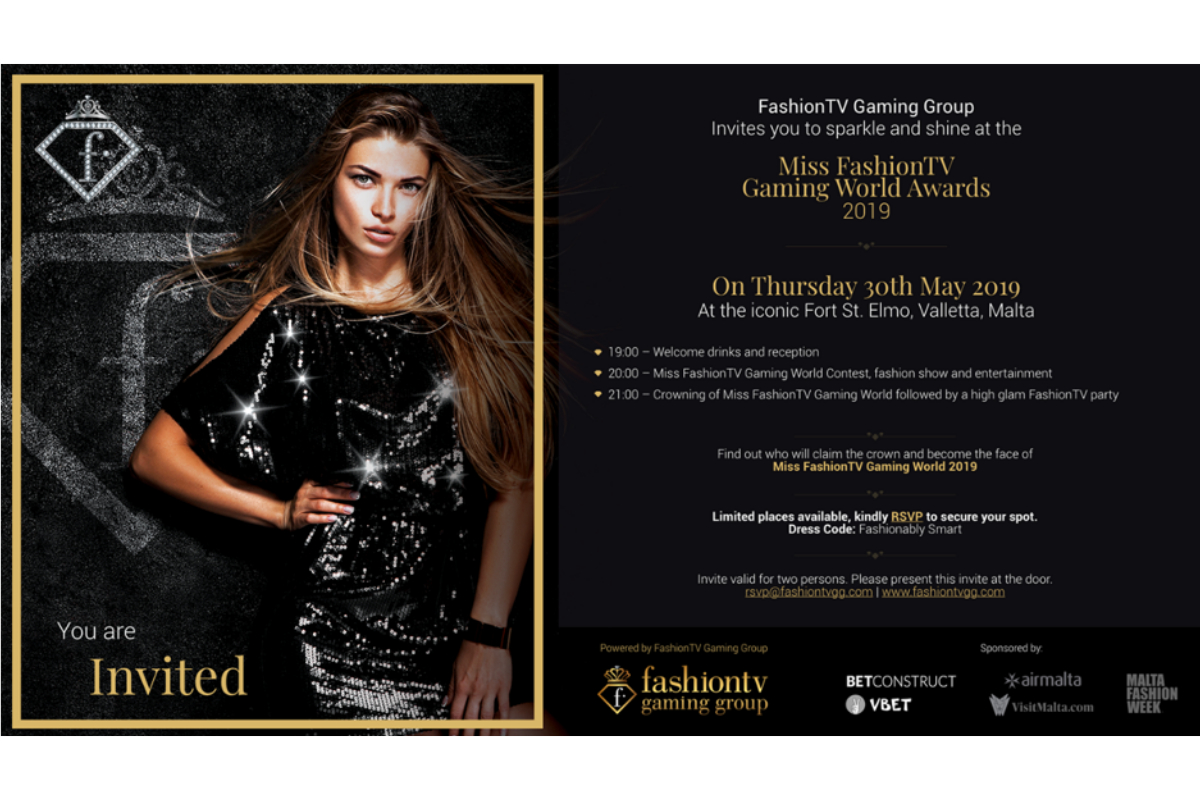 Reading Time:
2
minutes
Revolutionising the online gaming industry, FashionTV Gaming Group brings together the virtual world of online gaming with the high fashion and glamorous real world of FashionTV with an evening of opulence on the 30th May.
Known for always doing things differently, FashionTV Gaming Group will be hosting its first Miss FashionTV Gaming World awards on the 30th May in Malta at the iconic Fort St Elmo in Valletta.
Miss FashionTV Gaming World 2019 is being held in collaboration with Malta Fashion Week and will culminate the week-long fabulous programme of events with a one-of-a-kind FashionTV glam party.
The event will include a cocktail reception followed by the Miss FashionTV Gaming World contest, with models competing from all over the world.
There will also be a fashion show and live entertainment before announcing this year's winner who will be crowned on the night and rewarded with a cash prize and the opportunity of becoming the face of FashionTV Gaming World for 2019.
The event is powered by FashionTV Gaming Group and its main sponsor is one of the world most successful online gaming giants, the award winning- BetConstruct who also powers VBet.
An evening of lavish FashionTV entertainment is set to follow, with an exclusive networking reception that will allow industry leaders, models, celebrities, influencers, popular designers, and fashionistas to come together within the walls of a truly magnificent venue under the stars.
Aviva Baner, Head of Media, at FashionTV Gaming Group noted: "Miss FashionTV Gaming 2019 is definitely an industry first of its kind and will  represent one of the major highlights of the global online gaming industry this year.
"We look forward to welcoming our guests and treating them in FashionTV style as we wait to crown our brand ambassador for the forthcoming year. Apart from representing FashionTV Gaming Group, this year's winner will also gain the international exposure that comes with a mega brand like FashionTV, and we're excited to being a part of the journey".
Malta Fashion Week, Airmalta and VisitMalta.com are also sponsoring the event.
Following a series of successful launches across the world during 2019, in Europe, India, Africa, and more recently, Asia, backed by the Global TV Network giant with over 2 billion viewers around the world, FashionTV Gaming Group, one of the fastest growing companies  in the online gaming industry , aims to create a  new era of games through its  "FashionTV Gaming World", by creating a world of FTV branded games and websites, across all verticals , via its unique B2B sublicensing model for this mega brand and its vision.
This concept allows operators and suppliers around the world to run FashionTV branded gaming products, as well as develop and produce their own FashionTV branded games, websites, including but not limited to Casino, Live Dealer, Sports betting and Games. Other FashionTV branded opportunities include FashionTV poker, bingo, scratch cards, fantasy sports, social games, and games of skill, all of which will become a part of the new and innovative vision of FashionTV Gaming World, with massive global exposure.
Being part of this franchise means that operators and suppliers are able to capitalise on the global reach and power of the FashionTV mega brand to significantly reduce the high marketing costs incurred when bringing a new online gaming operation or branded game to market.
MGA Attends Annual Conference of GREF 2019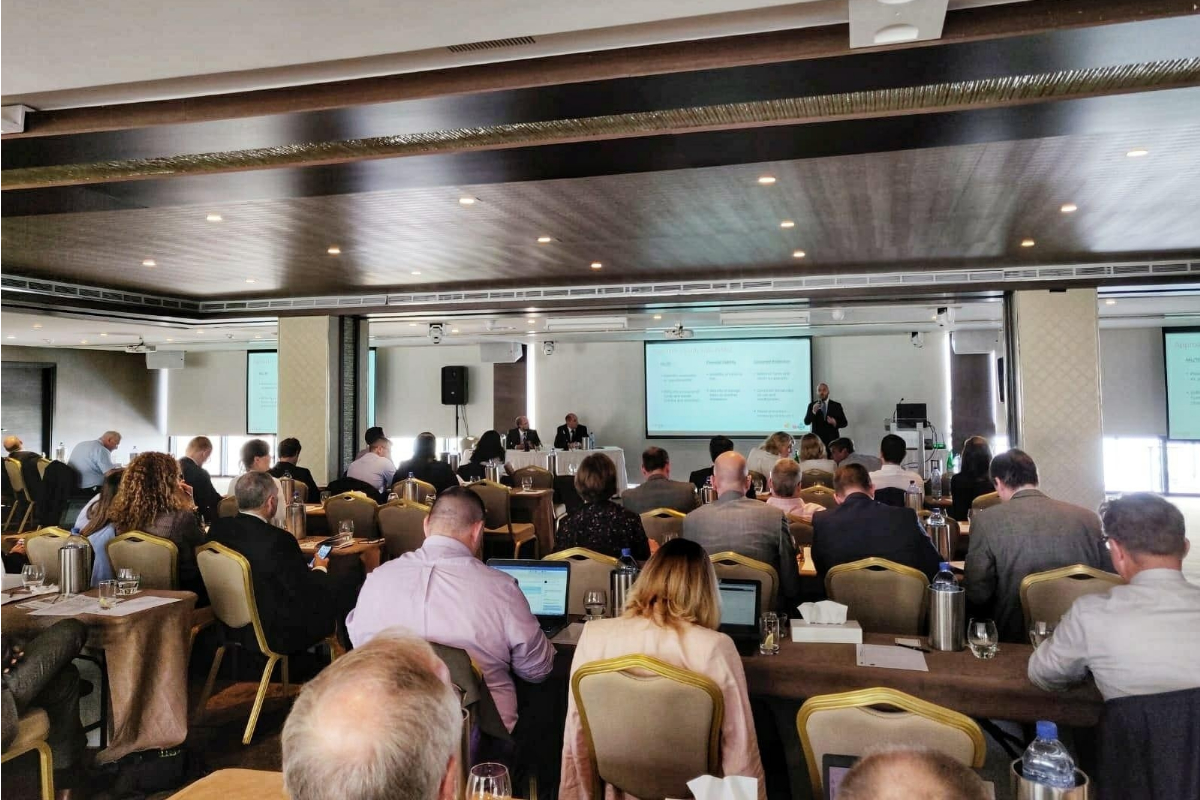 Reading Time:
1
minute
The Malta Gaming Authority has participated in the annual conference of the Gaming Regulators European Forum (GREF), held in Limassol, Cyprus.
The conference was exclusively attended by many gaming regulators. The conference has included topics relating to alternative payment methods, payment blocking measures, the parallels between gambling products and gambling-like financial products, as well as virtual currencies.
The MGA's Chief Legal Counsel, Carl Brincat, delivered a presentation during a session entitled "Virtual currencies and gambling regulation: the Maltese case." Carl Brincat was joined by Gerd Sapiano, Senior Analyst within the Securities and Market Supervision Unit within the Malta Financial Services Authority, as well as Nicholas Warren, a private financial services and blockchain consultant.