Ajax eSports signs partnership with Playseat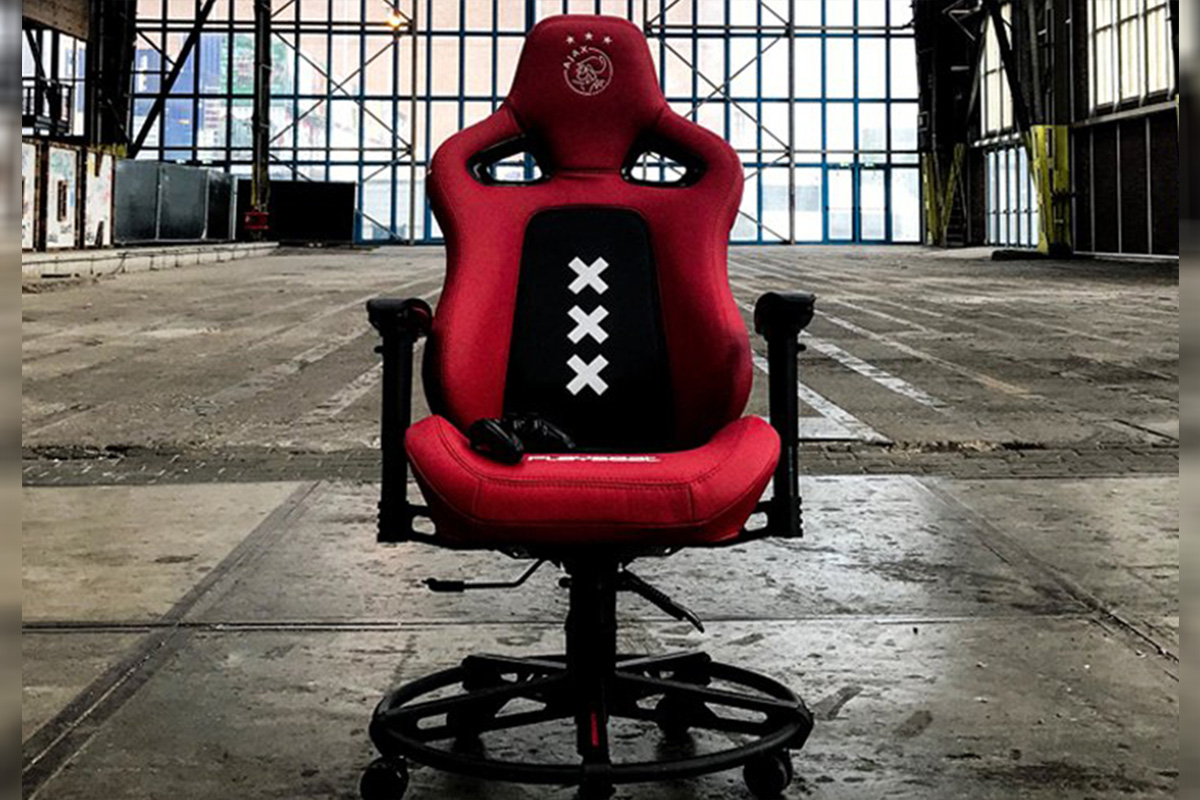 Reading Time:
1
minute
Ajax eSports, the Dutch esports organisation, has signed a three-year partnership with Playseat, the gaming chair brand.
According to the agreement, an Ajax chair will be created and sold internationally, and Playseat will provide Ajax eSports' competitors with chairs to practice on.
Menno Geelen, Commercial Director of Ajax discussed the new partnership in a statement: "It is great to see that our virtual branch continues to grow. In order to continue to deliver added value to our esporters and fans, we are constantly looking for relevant partnerships. Playseat is an illustrative example of this."
In July, Ajax eSports brought on Plantronics as its official headset partner. The organisation is also partnered with Subway, 433, PayPal, ABN AMRO, Ziggo, Adidas, and EA Sports. Playseat provides the official licensed Formula 1 simulator chair and is partnered with Logitech G.
Fernando Smit, Founder and Owner of Playseat also commented: "In recent years, Ajax eSports has rapidly developed into a global forerunner, in which performance is combined with a constantly growing fanbase. With this collaboration we contribute to the future performance of Ajax eSports and we want to offer fans everywhere in the world the opportunity to play in a comfortable way. With the black version of the Ajax chair we also offer the business fan an item to show off on the shop floor."
ONE Championship Launches Asia's Largest eSports Championship Series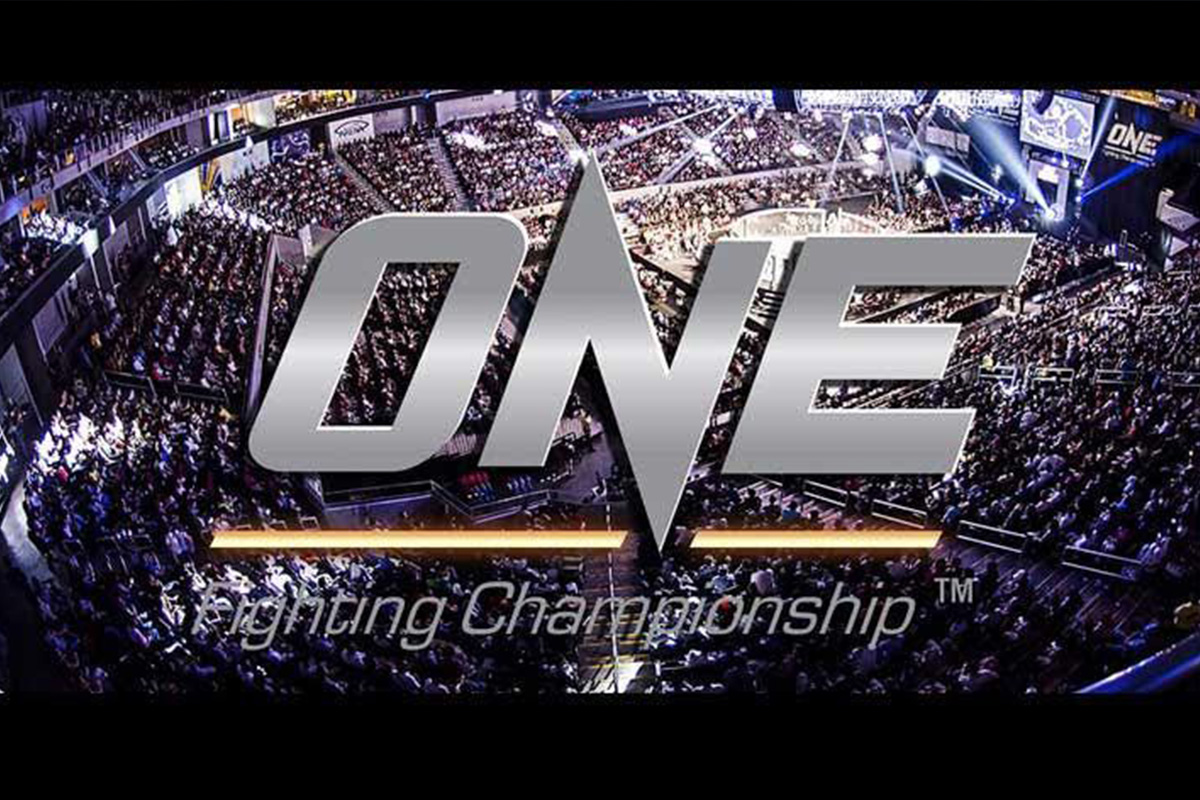 Reading Time:
4
minutes
The largest global sports media property in Asian history, ONE Championship™ (ONE), has officially launched ONE eSports, Asia's largest global eSports Championship Series. ONE Championship and Dentsu Inc., Japan's largest global advertising agency, have agreed to launch ONE eSports as a joint venture together in 2019. Razer, Singtel, and other top industry players have also entered into partnership MOUs with ONE eSports to lead Asia's eSports industry together.
ONE Championship intends to lead a plan to invest up to US$50 million alongside other key partners into ONE eSports to create Asia's largest global eSports Championship Series; ONE eSports will feature multiple blockbuster game titles across Asia and hold a number of eSports events held alongside ONE Championship martial arts events in 2019. Earlier this year, ONE Championship announced a 30 event schedule for 2019 for its global scale martial arts events across iconic Asian cities including Singapore, Bangkok, Tokyo, Seoul, Jakarta, Shanghai, Beijing, Manila, Kuala Lumpur, Ho Chi Minh City, and many other cities. ONE eSports will piggyback off this master event schedule in select cities.  In addition, ONE eSports will also produce and broadcast dedicated eSports content in the form of live event broadcasts, documentaries, reality shows, weekly magazine shows, highlights, video blogs, and other unique content across its global media broadcast platform in 138 countries. Also, recently-signed ONE Championship athlete and pound-for-pound mixed martial arts king Demetrious "Mighty Mouse" Johnson will help to lead the ONE eSports efforts as its Chief Brand Ambassador; he is a lifelong gamer and well-known Twitch streamer with a rabid following.
Chatri Sityodtong, Chairman and CEO of ONE Championship, stated: "It is with great excitement that I announce ONE eSports, Asia's largest global eSports Championship Series. We see a natural crossover between martial arts and gaming fans in Asia and an opportunity to bring them together under Asia's home of millennial live sports. ONE Championship is committed to bringing its same brand of large-scale event production and live broadcast capabilities, unique world-class content production, global media distribution, storytelling expertise, and marketing experience to ONE eSports. Our mission is to celebrate Asia's eSports heroes on the global stage. The establishment of ONE eSports transforms ONE Championship into Asia's largest producer of millennial sports content."
While ONE eSports will showcase blockbuster game titles from around the world, Dentsu is the dedicated marketing partner of the Japan eSports Union (JeSU) and will be responsible for harvesting Japanese game developers' desire to expand in eSports across Asia via ONE eSports. Dentsu will also help to lead ONE eSports' efforts to hold events across Japan. In addition, ONE eSports will also leverage Dentsu and Dentsu Aegis as its preferred marketing agencies for strategic marketing formulation and sponsorships around the world.
Shuntaro Tanaka, Director, Content Business Design Center of Dentsu, stated: "We are pleased to announce this partnership with ONE Championship as we look to further develop the rapidly growing eSports industry in Japan and the rest of Asia. We recognize good synergy between martial arts and eSports, making this a fantastic opportunity for both ONE Championship and Dentsu to participate in this growing segment in Asia, as well as leverage multiple content platforms for additional sales and business opportunities. ONE Championship has been a terrific partner and Dentsu is happy to move forward with ONE in this eSports venture."
ONE eSports will also work with Razer, the world's leading lifestyle brand for gamers, to leverage its ecosystem of hardware, software, and services in the following manner:
Razer will provide its expertise and leadership as a pioneer in the eSports industry to develop, manage, and organize an eSports tournament or series in partnership with ONE eSports.
eSports Mogul, a Razer portfolio company, will provide the technical know-how and innovation for the development of an online platform to organize, manage, and stage online eSports events and tournaments.
Razer Pay will serve as the payment platform for the ticketing of ONE eSports tournaments, as well as for the online sale of related merchandise and content.
ONE eSports and Razer will explore joint marketing opportunities using Team Razer eSports athletes as well as ONE Championship athletes to drive communication and engagement to all martial arts fans and gamers across Asia.
Min-Liang Tan, Co-Founder and CEO of Razer, stated: "Like Razer, ONE Championship is at the forefront of a new digital entertainment revolution that delivers the sporting content that millennials hunger for, whether online or offline. This partnership will see us combining our respective areas of expertise and deliver unmatched cross-boundary experiences to our fans."
ONE eSports will also explore working with the Singtel Group, Asia's leading communications technology group with a combined mobile customer base of over 700 million. The collaboration across Singapore, Australia, Indonesia, Thailand, Philippines and India will potentially include joint eSports marketing efforts, production and distribution of eSports content through the Singtel Group's platforms, telco data bundle plans and online and offline payment services through direct carrier billing and telco wallets. This is an extension of ONE Championship's ongoing collaboration with the Singtel Group in mixed martial arts events.
Arthur Lang, CEO International of Singtel, said, "We have had a great partnership with ONE Championship since the joint launch of its app in May this year and other marketing collaborations across our regional footprint. We are pleased to take this collaboration into eSports. With the success of our PVP Esports Championship in October, we look to further engage with the gaming community through this partnership and increase our involvement in eSports."
Chinese Mobile Gaming, Esports, Sports and Investment Leaders To Be Introduced to ePlay Digital and Big Shot™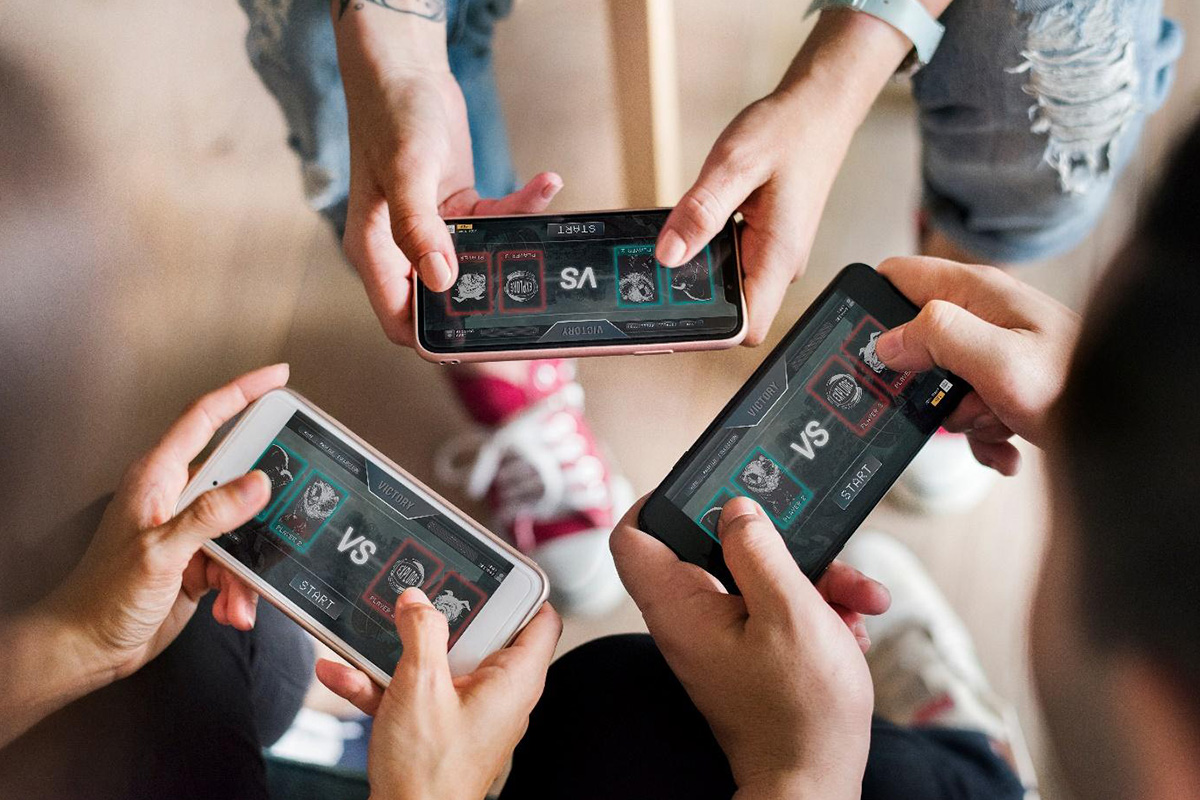 Reading Time:
2
minutes
Chinese sports and gaming multinationals set to meet with ePlay team later this month
 ePlay Digital Inc.  is pleased to confirm meetings have been arranged with some of the largest gaming and social media enterprises in China as well as Chinese hedge funds that specialize in sports and esports investments.
The company will be in China the week of Nov 19 discussing ePlay Digital and its flagship mobile game and technology platform, Big Shot™. Meetings will be conducted in multiple cities.
"ePlay is well prepared to promote Big Shot and our mobile-first esports gaming platform to the mobile gaming market leaders in China," says Trevor Doerksen, CEO of ePlay Digital. "Our unfair technical and marketing advantages accelerate adoption and eliminate competition for the Big Shot esports series as we roll out regionally and internationally."
Philip Chen, ePlay Board Advisor comments, "The exposure for Big Shot will be extensive as we have targeted large enterprises that all have connectivity into gaming and esports. The Chinese market is driven by a mobile-first philosophy and this dovetails with ePlay's existing and emerging products."
The forces of mobile gaming, esports streaming, augmented reality, product placement, and location-based advertising converge as mobile game playing audiences are multiplied multiple times through advanced engagement with increasing esports viewing audiences. China Daily recently reported the 2018 Chinese esports market will reach USD $18 billion with over 430 million players and viewers.
About ePlay:
ePlay Digital Inc. is a mobile game creator and publisher specializing in sports, esports and entertainment augmented reality titles, including their new flagship title Big Shot™ Basketball. ePlay is operated by an award-winning team of sports, gaming and esports leaders as well as broadcast and digital technology industry experts, software engineers and athletes who have brought dozens of game titles to market for companies including Time Warner Cable, ESPN, Sony Pictures, AXS TV, Intel, AXN, Fiat, CBS, and others.
ePlay's wholly owned subsidiary, Mobovivo esports™ specializes in augmented reality, mobile game development and mobile esports streaming.
The Top 25 Mobile eSports Cities in the U.S.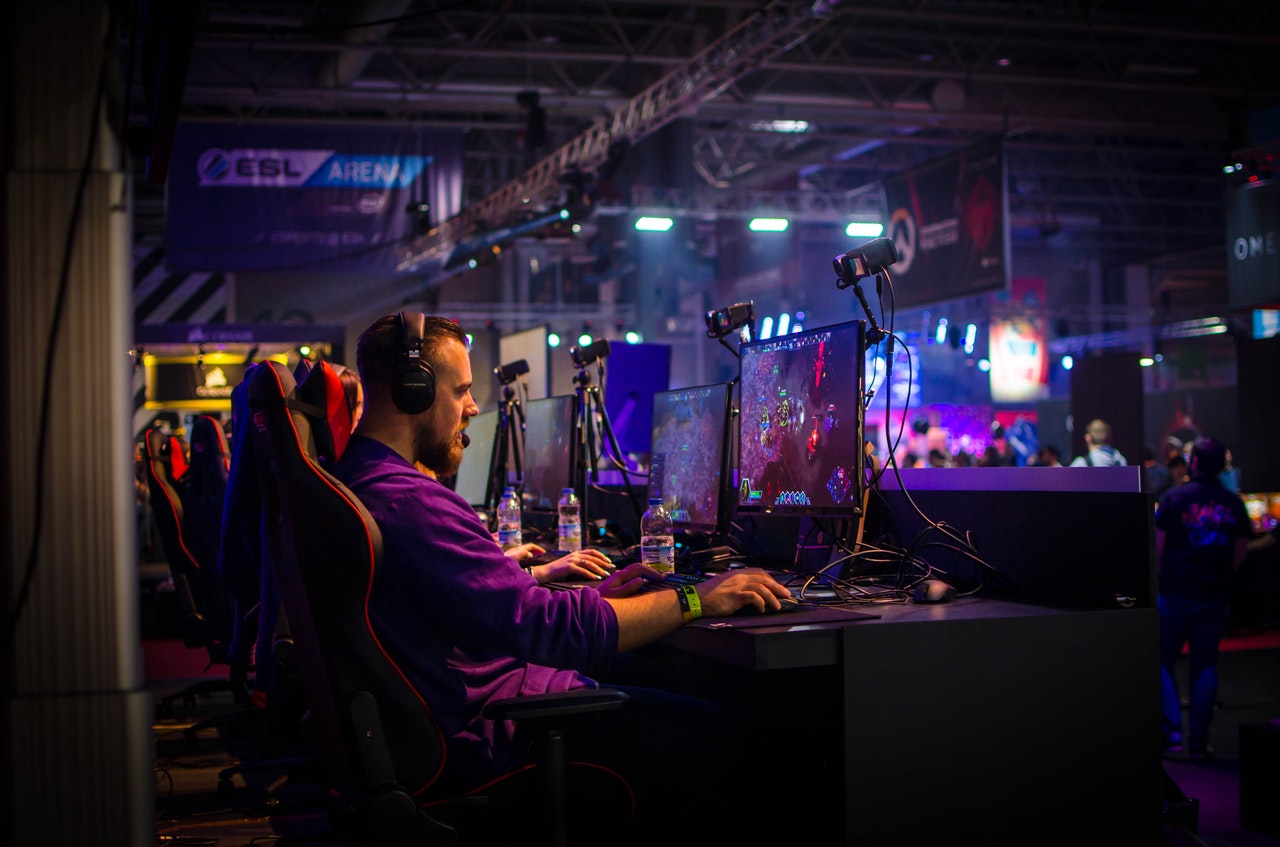 Reading Time:
2
minutes
Skillz Releases Data on Where the Most Skilled Players Live & Compete Across America
Skillz, the worldwide leader in mobile eSports, today released data on where the most skilled players live in the United States. The study shows which cities' residents rule over the top of the mobile eSports ecosystem, with Jacksonville, FL claiming the number one spot, followed by Chicago, IL and Nashville, TN rounding out the top three.
All 4 major U.S. regions were represented in the list, with 3 of the top 5 cities located in Florida alone, and the South claiming 14 of the top 25 rankings. The Midwest had a total of eight cities on the list, followed by the West with two cities and the Northeast with one.
Top players by eSports genre came from diverse areas of the country. The best Puzzle, Sports, and Match Three players hailed from Minneapolis, MN, Dallas, TX and Ninnescah, KS, respectively. Both the best Bubble Shooter and best Card players are from the state of New York.
"Skillz has a fantastic user base, and the games really allow you to show off your skills against other competitors," says Travis Wood, a player hailing from the #26 ranked city of Appleton, Wisconsin. "The Ticketz system also has some great prizes to work toward, on top of the prize money I've won so far."
The rankings for the top cities were calculated using the company's patented skill rating systems, designed to provide players with fun, fair competition. The unique and comprehensive rating technology differentiates Skillz by collecting and analyzing over 50 data points per minute in real time during live gameplay. The Skillz platform has been built to enable a balanced tournament environment for players at every skill level.
"Exceptional athletes can come from any geography, and eSports competitors are no exception," says Andrew Paradise, CEO and founder of Skillz. "Skillz empowers anyone to demonstrate that they are a champion, through the democratizing power of mobile gaming."
With over four billion smartphones now in the hands of consumers and gamers currently spending half their playtime on phones, mobile has rapidly become the world's primary gaming platform. Skillz has harnessed this trend and now runs more than two million tournaments a day. The company's first mover advantage on mobile has established Skillz as the clear leader in the mobile gaming industry, which analysts now value at more than PC and console gaming combined. For more information on Skillz-enabled games and implementing mobile eSports competitions, visit www.skillz.com or email launch@skillz.com.