Kentucky in line to legalise sports betting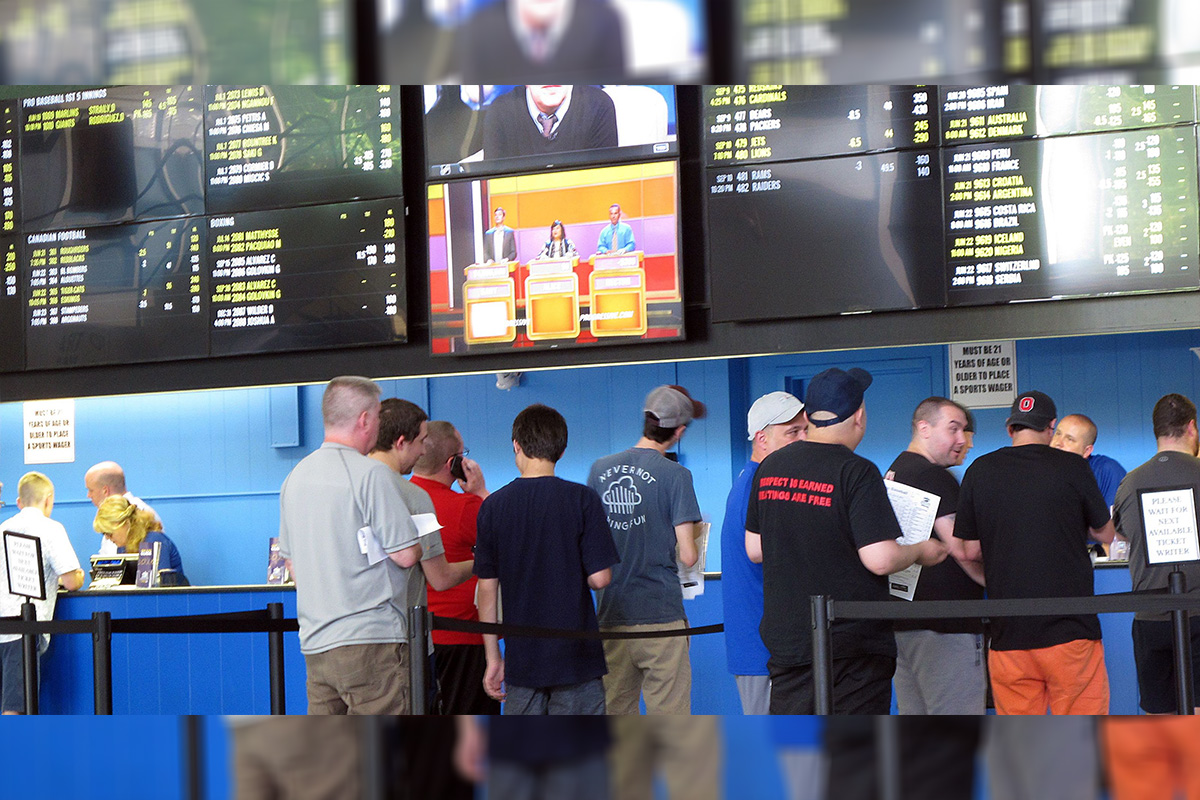 Reading Time:
< 1
minute
Kentucky, known among gamblers as the home of the Kentucky Derby horse race, is gearing up to legalise sports betting in 2019.
Republican Damon Thayer, a prominent member of Kentucky's Senate has recently said that legislation regarding legalised sports betting is being prepared. The draft proposals are likely to be discussed in the 30-day legislative session that begins on 8 January 2019.
Thayer said that the revenue generated by sports betting will not match the revenue from slot-machine gaming, but he also believes that sports betting revenue will compete with revenue generated by casinos.
"I think we can put together a group of Democrats and Republicans to pass this bill," Thayer said, according to Blood Horse. "I don't want us to be one of the last states to pass sports wagering. I want us to be one of the first 10 states to pass sports wagering, and I want it to support the horse industry."
The push for legalisation is a direct result of the U.S. Supreme Court's ruling in May which struck down a two-decades-old law that prohibited states from legalising sports betting. The high court ruled 7-2 that the U.S. federal government cannot tell states that they could not legalise the practice.
So far, New Jersey, Delaware and Mississippi are the only states outside of Nevada to launch fully legal sports betting since the court's ruling, and gaming companies with an eye towards the future already have begun their push into what could be a potential $500 billion market, according to the American Gaming Association.
Meanwhile, another four states – New York, Pennsylvania, West Virginia and Rhode Island – have passed bills that have not been implemented, and another 14 states have introduced bills that have not yet passed, according to ESPN.
Source: thestreet.com
Scientific Games and Golden Nugget Expand iGaming Partnership, add Sports Betting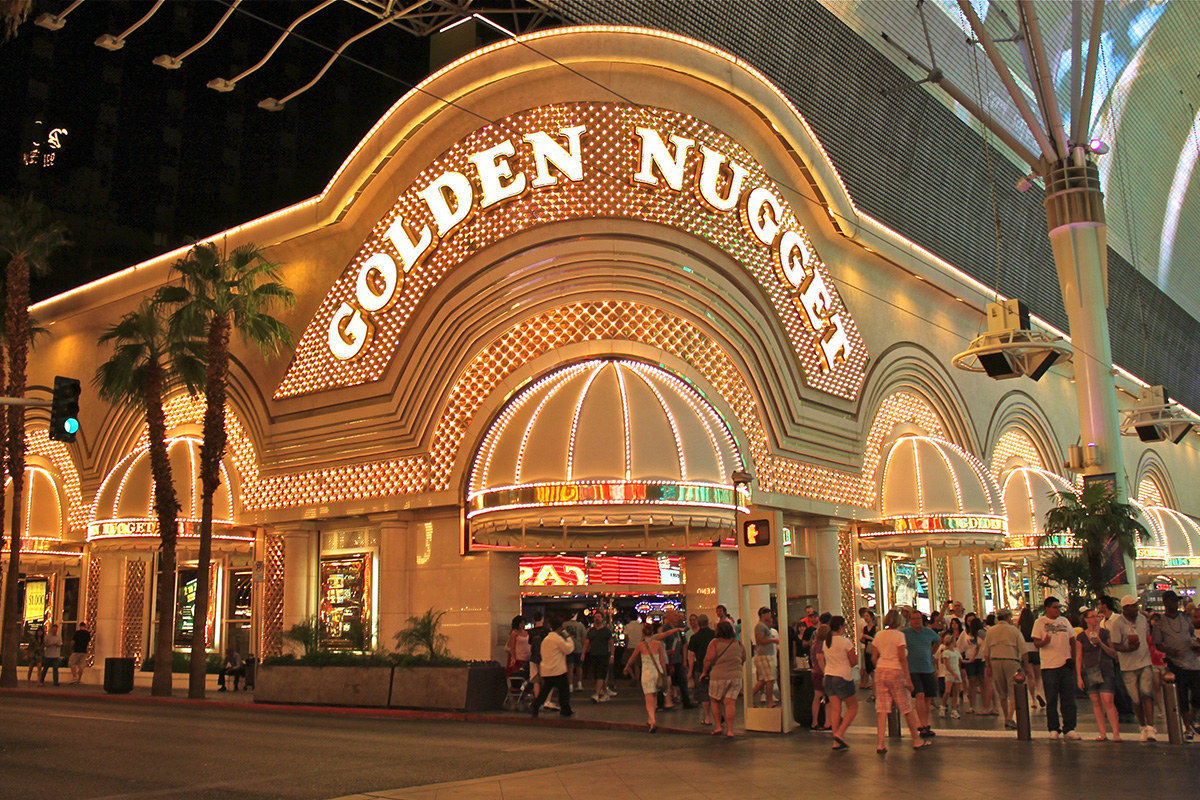 Reading Time:
2
minutes
Golden Nugget Represents Another Sports Betting Win for Scientific Games as the Company Continues to Build its Industry Leading Roster of Premier Sports Betting Partners
Scientific Games Corporation and Golden Nugget, LLC, a leading US casino operator, have agreed to expand their iGaming partnerships in a new multi-state, multi-product, multi-channel agreement. Building on a long-term partnership, Scientific Games will provide its solutions to Golden Nugget across multiple states through 2024 and potentially beyond.
Scientific Games will supply Golden Nugget with its OpenGaming™ in New Jersey and Pennsylvania and, as regulations allow, potentially other states that legalize iGaming in the future. Golden Nugget will benefit from the Open Gaming System™ content aggregation platform, portal, and player account management solution to enhance its iGaming presence.
Golden Nugget has also selected to utilize the full OpenSports™ product suite and world-class managed trading services from Don Best Sports. The deployment of OpenSports™ will start with mobile sports betting in New Jersey with additional states included as new states launch.  There is also an option to roll out OpenSports™ in retail locations across multiple states including New Jersey, Mississippi and Nevada.
Thomas Winter, Senior Vice President and General Manager for Online Gaming for Golden Nugget, said, "We have a long history with Scientific Games, and their technology is a cornerstone of our sports betting and iGaming strategy. We're thrilled to continue working with them to bring a consistent and best-in-class experience to our players across multiple products, nationwide."
Jordan Levin, Group Chief Executive, Digital for Scientific Games, said, "Following Golden Nugget's transition to our solutions, we look forward to launching Sports on top of our long-standing player account and iGaming relationship. Golden Nugget has a wide player base across the U.S., having pioneered the iGaming space in New Jersey from its earliest days, and we're excited to power their sports betting and iGaming presence, providing a seamless and reliable end-to-end betting experience."
Scientific Games has provided sports betting solutions since the late 1990s and currently serves a total of 35 sports betting customers in 16 countries. Scientific Games is among the first to be certified by the World Lottery Association as a responsible gaming supplier and is the first sports betting supplier to join the Global Lottery Monitoring System, which ensures the integrity of sports betting worldwide.
© 2020 Scientific Games Corporation. All Rights Reserved.
About Scientific Games
Scientific Games Corporation is a world leader in entertainment offering dynamic games, systems and services for casino, lottery, social gaming, online gaming and sports betting. Scientific Games offers the gaming industry's broadest and most integrated portfolio of game content, advanced systems, cutting-edge platforms and professional services. Committed to responsible gaming, Scientific Games delivers what customers and players value most: trusted security, engaging entertainment content, operating efficiencies and innovative technology. For more information, please visit scientificgames.com.
SOURCE: Scientific Games Corporation
$9 Million Gift Galvanizes Tribal Gaming and Law Programs at UNLV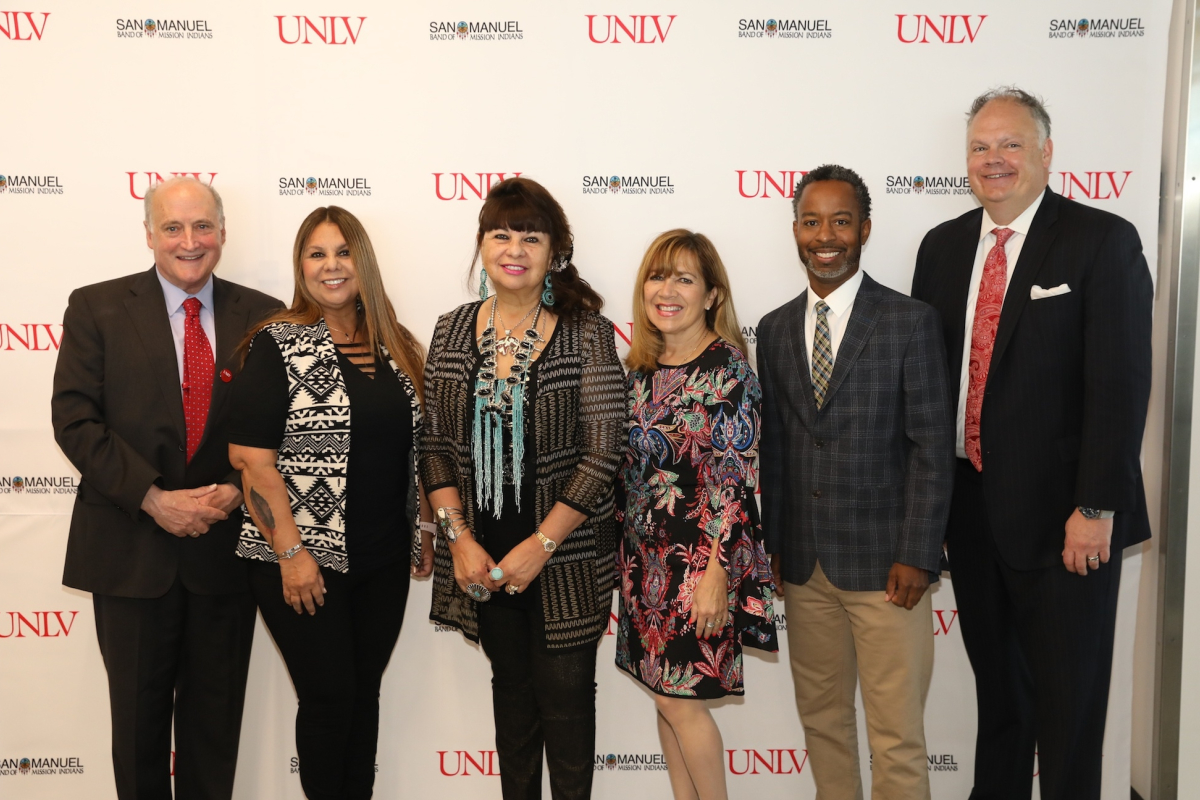 Reading Time:
3
minutes
Historic agreement with San Manuel Band of Mission Indians will support teaching, education, and training opportunities for students, professionals, community members, and Native American tribes.
UNLV announced a $9 million gift from the San Manuel Band of Mission Indians that will position the university as the nation's leading source for education and innovation related to tribal gaming operations and law.
This gift — the largest out-of-state philanthropic gift that the California-based San Manuel Band of Mission Indians has bestowed on an educational or healthcare institution — will support course development and an endowed chair at the William F. Harrah College of Hospitality. It will also provide curricular, faculty, and program support at the William S. Boyd School of Law. The historic agreement will for the first time infuse the unique elements of tribal gaming into the world's leading hospitality and gaming program, and add a tribal gaming emphasis to the nation's only master's degree program in gaming law.
"In the tribe's history, tribal government gaming is the only tool that has worked to meet our economic development objectives," said San Manuel Tribal Chairwoman Lynn Valbuena. "Yet, the full potential of tribal gaming cannot be achieved if we do not also place emphasis on developing Native people to manage our economic developments, including gaming. Therefore, we are making this investment in the partnership with UNLV to educate and prepare our children, grandchildren and future generations to help chart our path to a sustainable future."
A $6 million portion of the gift will establish the San Manuel Band of Mission Indians Endowed Chair in Tribal Gaming at the UNLV College of Hospitality. It will also enhance the college's curriculum by incorporating tribal gaming into existing gaming courses, creating new on-campus and online degree-track courses in tribal gaming, and developing a set of online certificate courses for community members and Native Americans across the nation who are interested in learning more about careers in tribal gaming operations.
"As tribal gaming continues to expand throughout the nation, it is critical for our college to be able to educate both current and future professionals on the operational nuances of tribal gaming," said Stowe Shoemaker, dean of the UNLV Harrah College of Hospitality. "This gift not only helps us develop greater expertise in tribal gaming operations, it allows us to make this unique educational opportunity accessible to everyone."
The program, which will emphasize partnerships with other schools and tribes nationwide, will also host an annual, week-long executive education seminar for tribal gaming professionals. The college plans to have faculty in place this fall, with the full tribal gaming program rollout anticipated by Fall 2023.
At the UNLV Boyd School of Law, $3 million of the gift will support a professor-in-residence, a visiting professor, and a program administrator who will create opportunities for interdisciplinary dialogue and research on governance, regulation, and economic development issues.
Funds will also be channeled into a scholarship for a LL.M. student in gaming, with preference given to tribal citizens and indigenous student applicants. The Law School will also develop online courses on tribal governance and gaming regulation, expand its Tribal Law Practicum for students, and conduct an annual workshop or symposium on emerging topics and issues of interest to Native American gaming.
"The San Manuel Band of Mission Indians is one of the leaders in tribal gaming in the country, and has made a sustained commitment to philanthropy and research," said Daniel W. Hamilton, dean of the UNLV William S. Boyd School of Law. "We are deeply grateful for their partnership, and look forward to building the nation's leader in developing best practices for tribal gaming law, policy and governance. This is a wonderful fit for UNLV Boyd where we offer more gaming law classes than any other law school and the nation's only master's in gaming law and regulation. This extraordinary gift will enable UNLV Boyd to take on a leading role nationally in an area of the law that is rapidly evolving."
Jamul Indian Village Tribal Leaders to Speak at TGPN's 2020 Women in Tribal Gaming Symposium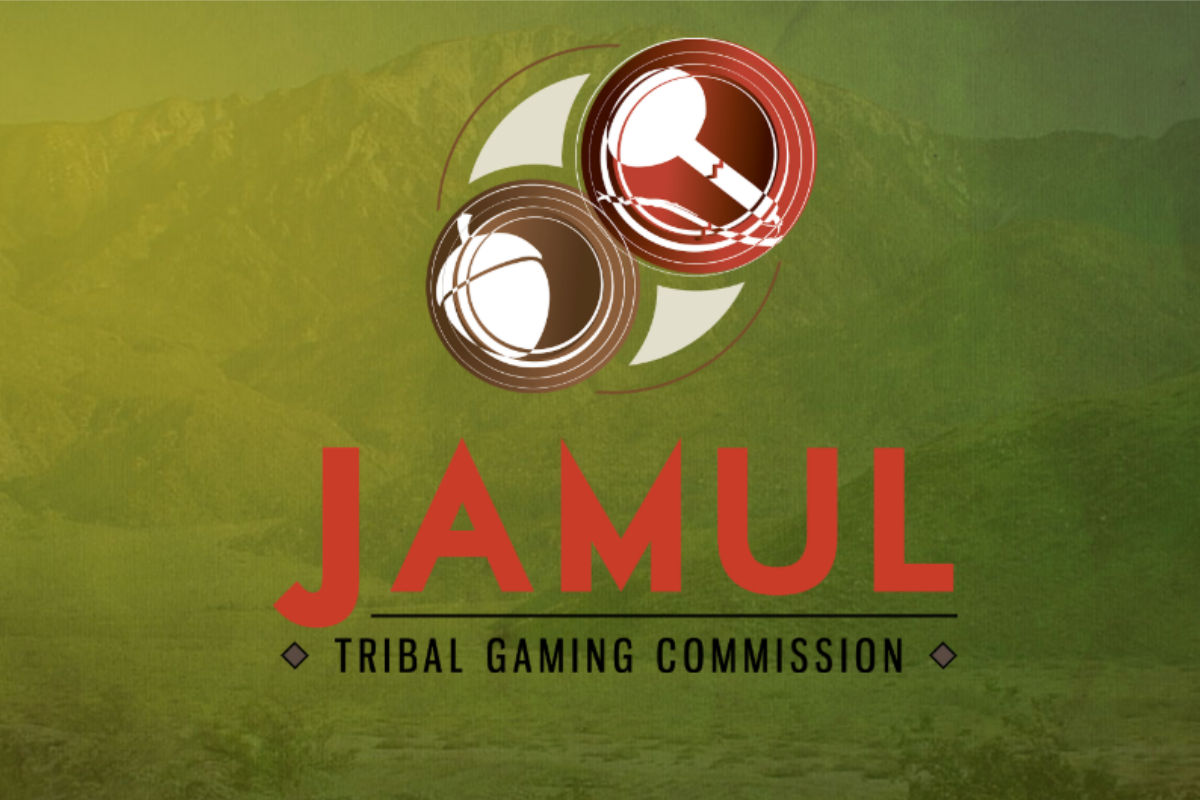 Reading Time:
2
minutes
With a top sponsorship and significant speaking responsibilities, Jamul Indian Village (JIV) will have a major role at the upcoming Tribal Game Protection Network's (TGPN) 2020 Women in Tribal Gaming Symposium.  The event will take place February 25-27, 2020 at the Morongo Casino Resort & Spa, located at 49500 Seminole Drive in Cabazon, CA.  The TGPN Women in Tribal Gaming Symposium is an annual gathering of tribal government and gaming industry leaders from around the country.  Presentations, offered in a wide variety of topics, are designed for gaming professionals committed to developing themselves professionally and leading their organizations.
Jamul Casino and JIV leadership will have a strong presence at the symposium.  In addition to sponsoring the event at the Platinum level, JIV Chairwoman Erica M. Pinto will offer the keynote address entitled, "Leading Change and Overcoming Challenges" on February 26, 2020 from 9:15 – 10:15 am.  Frances Amado, Operations Manager for JIV, will be part of the panel titled, "Personal Empowerment: Overcoming the Fears that Hold You Back" on February 27 from 2:00 – 3:00 pm.  Additional Jamul Casino and JIV tribal leadership will also be speaking on panels throughout the conference.
Chairwoman Pinto has been involved with the JIV Tribal Council since 1997.  In 2015, she was the first woman elected Chairwoman of the JIV, and has led the Tribe to make significant economic progress on its path to self-reliance. In April 2016, under Ms. Pinto's leadership, the JIV oversaw the development of a world-class gaming facility on its reservation.  In October 2016, Jamul Casino (formerly the Hollywood Casino Jamul-San Diego) opened, creating nearly 1,000 permanent jobs. She continues working to expand the Tribe's land base and increase economic opportunities for members of the JIV.  She is also co-founder of the Acorns to Oaks tribal program, which organizes activities designed to help prevent drug and alcohol abuse and teen pregnancy, and promote education.
Erica M. Pinto, Chairwoman of the Jamul Indian Village of California, states, "It's very rewarding being a part of the tribal gaming community.  There are so many exceptional women in tribal gaming leadership positions, and it's truly an honor to be among their ranks."
About Jamul Indian Village of California
Jamul Indian Village of California is one of 13 federally recognized tribes that are part of the Kumeyaay Nation, with roots in east San Diego County going back 12,000 years. The Tribe uses revenue and resources from Jamul Casino to fund educational opportunities, healthcare, and housing initiatives for its members, and projects that benefit the surrounding community, through a tribal-state gaming compact with the State of California signed in 2015.  For more information about Jamul Indian Village of California, please visit jamulindianvillage.com.
About Jamul Casino
Opened in 2016, the recently rebranded Jamul Casino, located in Jamul, California, is owned and operated by Jamul Indian Village Development Corporation (JIVDC), a wholly owned entity of Jamul Indian Village of California.  The $430 million casino features over 1,600 slot machines, 39 live table games, and a dedicated poker room with weekly tournaments; free shuttle service from various locations in San Diego; live entertainment; and seven restaurants, bars and lounges. Jamul Casino supports more than 1,000 permanent jobs in the region.  For more information about Jamul Casino, please visit www.jamulcasinosd.com.
SOURCE: Jamul Indian Village of California