Blockchain: the new paradigm for iGaming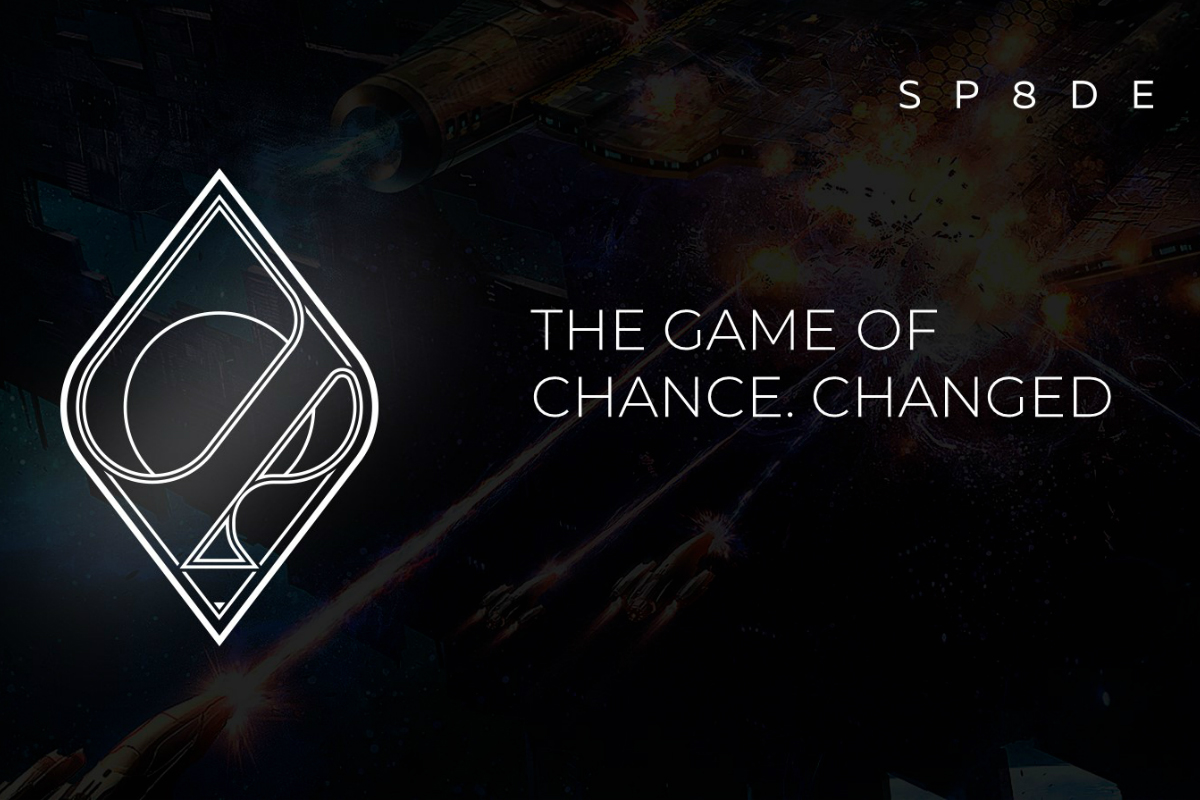 Reading Time:
3
minutes
The blockchain is the new technological paradigm redefining the way to transact. This type of technology has the potential to change the way we purchase and sell, interact with the authorities and verify the validity of services and things. It merges the openness of the Internet with the security of advanced cryptography and it offers its users a swift, clean and transparent manner to verify key data and build trust.
Why the blockchain though?
There is significant investment in blockchain technology from tech industry giants such as Microsoft and IBM with millions of dollars spent on blockchain-powered projects. Furthermore, it is estimated that the financial and banking industry would be able to save $8 to $12 billion annually if employing blockchain solutions. The technology is already showing potential and it is expected that the global blockchain market to be worth $20 billion by 2024.
Since its inception, there has been an immediate boom of interest due to its potential. In spite of its popularity and the frenzy it has created, this new technological development is often misunderstood and misplaced. But how can the blockchain be applied to different industries? Is it that flexible it can disrupt key industries with its revolutionary idea? Despite the current application of blockchain in various fields and industries, statistics show that an overwhelming 84% of C-Levels are starting to be aware of its potential and are looking at incorporating this revolutionary technology in business operations. Thus, we are not talking about a trend anymore, but we are looking at a viable alternative option to our traditional system.
Is the Blockchain a game changer?
First of all, the blockchain it was created to offer transparency and accountability when transacting. Secondly, this new technology does not represent a universal replacement for systems of production and finance, but it is more beneficial to certain industries only. Thirdly, the blockchain goes beyond transactional security as it creates a public ledger where all transactions are recorded and instantly verified against each other to ensure accuracy.
The rush to pioneer new technologies, or to apply existing ones in innovative new ways, is fierce. Businesses constantly seek to stand out from the crowd, and the fastest way to differentiate one's self is by delivering the best user-experience. Blockchain's fundamental feature is to create an engaging user experience rather than being a ubiquitous solution to our traditional operations systems.
Among the industries where blockchain can have a positive impact and set ground for a new experience is the interactive gaming one where different solutions started to flourish as soon as the crypto frenzy made its way out. However, as blockchain started to disrupt the gaming arena, consumers started to get more familiar with the benefits, all in an environment they are already used to.
The gaming industry and blockchain technology are the major actors of a new wave of competitive technological upheaval. New projects, such as the ICOs, provide open source development and economic frameworks that can offer game developers the chance to break new grounds.
So the question is, what can the blockchain do for the gaming industry?
The need for innovation in the gaming industry is acute. But to disrupt the industry, the concept of a fair game, based on transparency and some luck, has to be a top priority when incorporating the blockchain technology. The current consumer demographics is different than a decade ago when the gaming industry took off and users tastes and preferences became much more complex. Thus, blockchain technology represents a natural step in this situation and it is more than an overhyped marketing trigger. It creates new value by designing new generation solutions which are more efficient, trustworthy and transparent.
Despite blockchain being used by several gaming projects, only a few survived and most of them are advertising themselves as "smart casino" platforms offering popular games.
However, blockchain technology proves to be a more fit option for a different type of gaming project that is a full-scale specialized B2B platform aiming to provide the gaming operators with an innovative blockchain experience. One of such projects is SP8DE, whose objective in 2018 is to launch a sophisticated decentralized blockchain-based system for online and offline interactive gaming providers.
Evgeny Borchers, co-founder and Chief Visionary Officer of Sp8de explains. "SP8DE's protocol is a striking use case that provides actual value not just for the gaming industry, but for anyone who needs to reliably and accurately generate random numbers with an indisputable public "paper trail" that ensures transparency. Numbers cannot be manipulated by anyone and it's also easy to implement. The platform is specifically designed to address the challenges that publishers would normally face in integrating such a new technology with their existing tech stack. Thus, the SP8DE protocol is combining the benefits of off-chain and on-chain RNGs which makes it easier to implement for different kinds of gaming providers".
Ensuring a brand new user-experience and security using public ledgers could be the answer for game developers to step up their competition. After all, blockchain seems to be the solution for revamping the world of gaming companies and their users. It is a matter of vision and research for entrepreneurs and projects in the gaming industry to make the most out of the blockchain technology. It is only a matter of time until more smart ideas will emerge and the game arena will do blockchain technology justice.
KPMG-led initiative raises funds for ALS Malta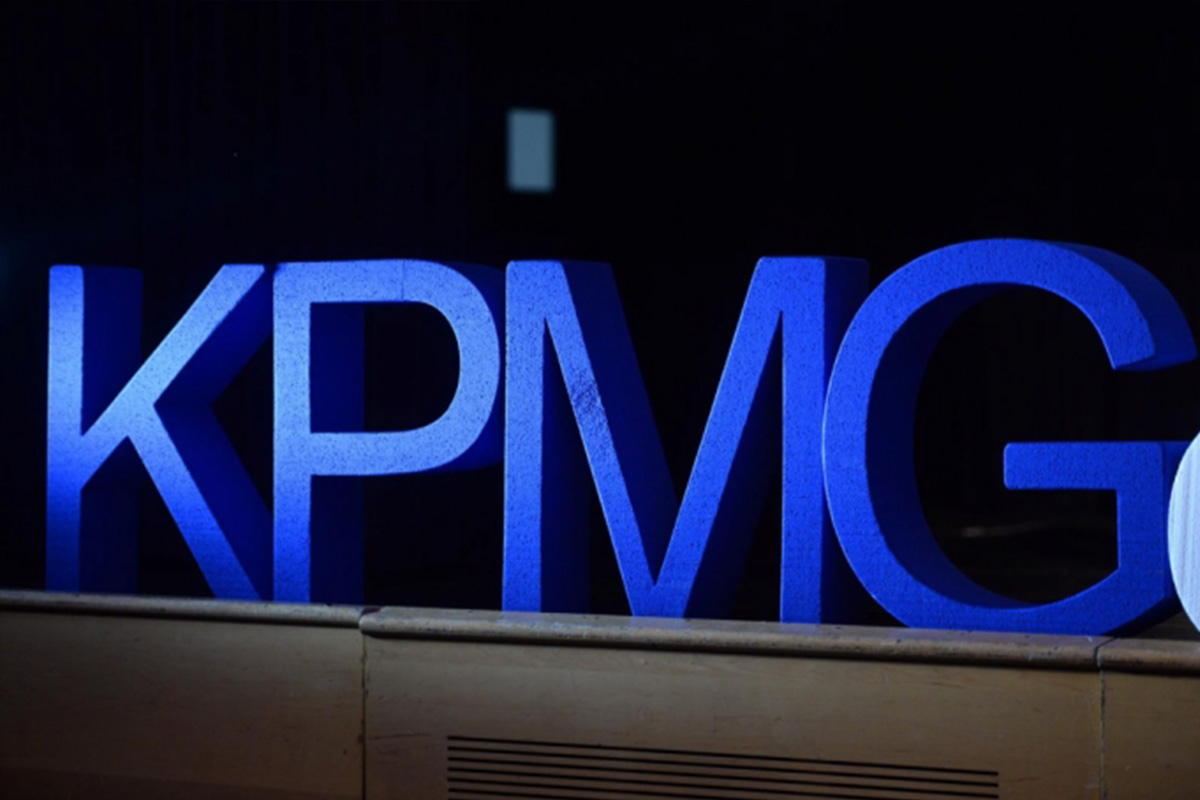 Reading Time:
1
minute
KPMG have raised funds worth €9,000 for the ALS Malta Foundation from a number of iGaming operators such as  GiG Gives, SiGMA, Microgaming and L&L Europe. A few months before, KPMG in Malta decided to assist the ALS Malta Foundation in its fundraising efforts to create a bigger and better 'Dar Bjorn'. 'Dar Bjorn' has played an integral role in improving the lives of Amyotrophic Lateral Sclerosis (ALS) patients since its inception.
The requires funds to raise awareness, improve the lives of ALS sufferers, and improve ALS and Motor Neurone Disease (MND) research at the University of Malta.
Along with the Research Innovation and Development Trust (RIDT), the organisation is making great strides in its bid to improve the lives of ALS and MND sufferers.
The organisation offers significant support to ALS and MND sufferers on the island of Malta.
NetEnt and Bethard combine to create exclusive virtual live casino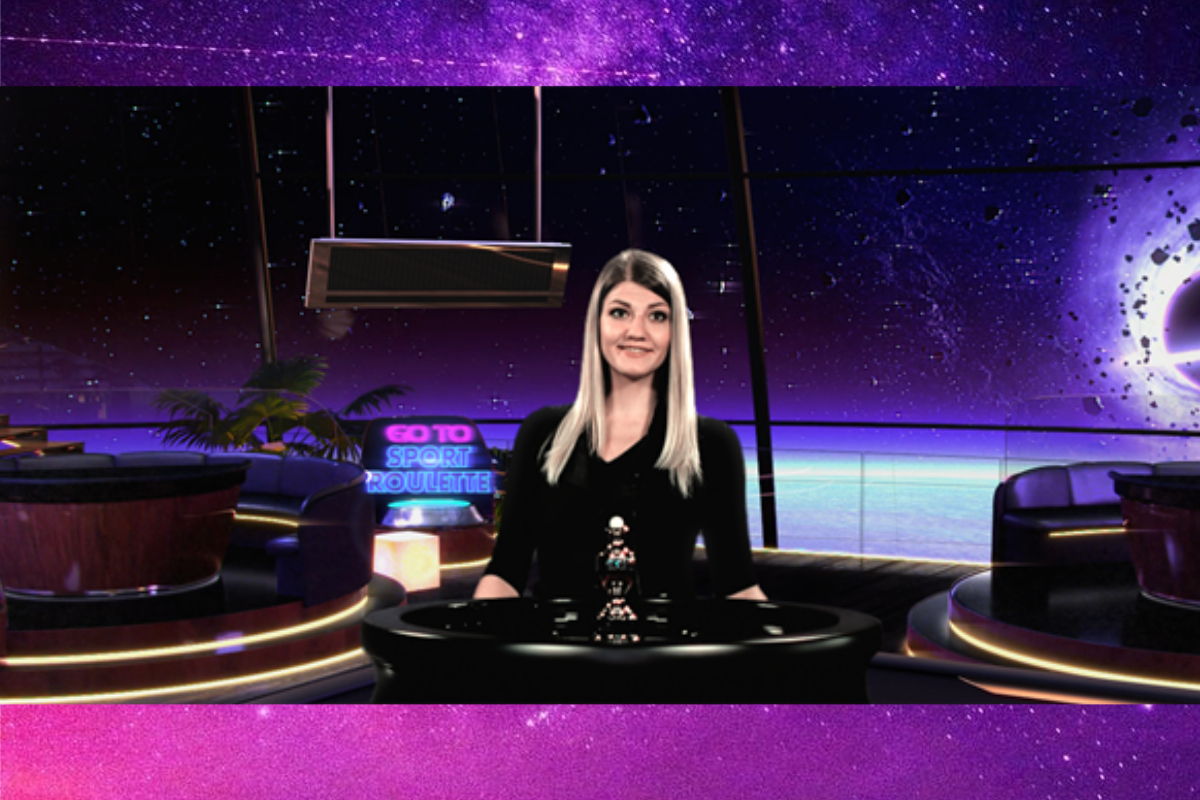 Reading Time:
2
minutes
Next generation casino and sportsbook Bethard has become the latest operator to launch an exclusive virtual casino with NetEnt.
The custom-built virtual casino product reflects Bethard's bold and innovative style. In the casino, Next Level Live, players can move between three stunning external environments (underwater, volcano and space), depending on the action on the two blackjack and one roulette tables.
There is also a special sports roulette table which shows players a feed of live football results. This new joint venture between Bethard and NetEnt shows the vast potential of NetEnt Live's proprietary live casino technology.
NetEnt's exclusive virtual casinos are collaborative productions with partner casinos, allowing brands to fully leverage their identity.
NetEnt's exclusive virtual casinos generate a virtual multi-table environment. Players enjoy a superior UX thanks to a multitude of camera positions that also provide visibility of the other tables. The virtual casino from NetEnt makes it easy for players to change games and tables, without having to return to the lobby.
Henrik Fagerlund, Chief Product Officer of NetEnt, said: "Bethard is a super-ambitious brand with aggressive growth plans to match. With Next Level Live, we have jointly created a unique live casino experience that perfectly fits their personality and is guaranteed to boost engagement."
Bjørnar Heggernes, Casino Manager at Bethard, said. "Next Level Live allows us to have an unprecedented level of product ownership and control and the result is a live casino which is 100 percent Bethard. This authenticity means that players are getting the true and irreplaceable Bethard experience – we are sure our players will love it."
Bethard joins Mr Green, Unibet and Ninja Casino as operators with an exclusive virtual casino from NetEnt.
NetEnt AB (publ) is a leading digital entertainment company, providing premium gaming solutions to the world's most successful online casino operators. Visit www.games.netent.com to try our games. Since its inception in 1996, NetEnt has been a true pioneer in driving the market with thrilling games powered by their cutting-edge platform. With innovation at its core, NetEnt is committed to helping customers stay ahead of the competition. NetEnt is listed on Nasdaq Stockholm (NET-B), employs 900 people and has offices in Stockholm, Malta, Kiev, Gothenburg, New Jersey, Krakow and Gibraltar.
Bethard Group is a multifaceted group offering various iGaming related services including online casino, sports betting, white label services and gaming platform services. It is operating under a Maltese, UK and Danish licence, with applications pending for German, Swedish and Irish licenses.
Red Tiger Gaming teams up with Hero Gaming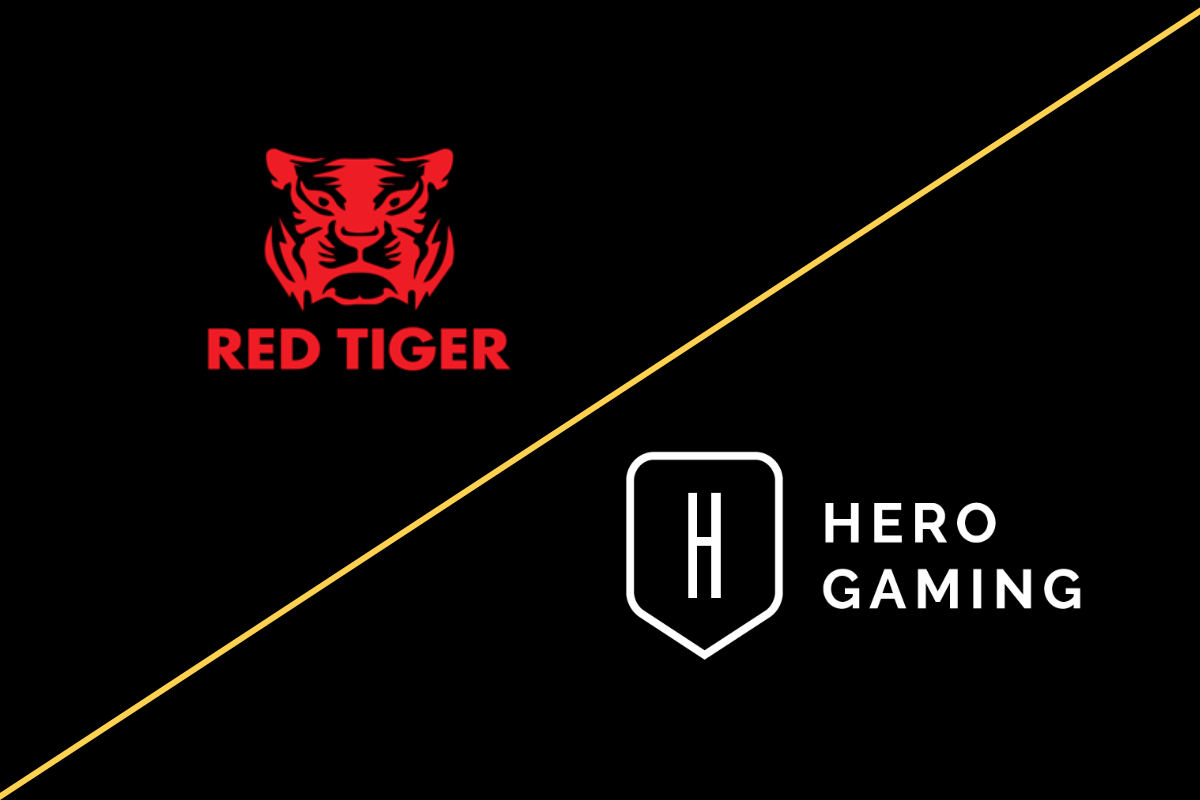 Reading Time:
2
minutes
Partnership in place ahead of Swedish market opening
Leading casino game and software provider Red Tiger Gaming has completed a deal to distribute its popular slots to Hero Gaming.
The deal will see the provider's games made available on the operator's Casino Heroes, CasiTabi, Betser, and Speedy Casino brands.
Gavin Hamilton, CEO of Red Tiger Gaming, said the timing of the deal, ahead of next month's debut of Sweden's newly-regulated market, was particularly important.
He added: "Hero Gaming operates brands that have a similar outlook to us and we are very pleased to be supplying them with our games. They like to wow their customers with real innovation and creativity and provide them with a great user experience.
"We're looking forward to working with them in Sweden next year and building a long-term partnership with their casinos in other regulated markets around the world."
Tomas Backman, Hero Gaming CEO, said: "Red Tiger Gaming's products are among the most popular in the industry and we're very excited about offering them to our players for the first time.
"We take great pride in our gaming content and how we present it to our players and I'm confident they will enjoy this latest addition to our market-leading portfolio."
Hero Gaming was founded in 2014 by current CXO Georg Westin with the aim of making casino gaming more fun by combining it with new revolutionary features created within the company.
CasinoHeroes was launched, and soon after CasiTabi.com, with its focus on the Japanese market. Next up was alternative sportsbook, Betser.com launched in 2016.
2018 has seen continued growth with the launch of the so-called 'Pay and Play' brands SpeedyCasino.com and SpeedyBet.com.
About Red Tiger Gaming:
Red Tiger Gaming is a young and dynamic casino games developer offering top-performing HTML5 slots and table games, a bespoke progressive jackpot system and Smart Spins, an innovative bonus management application. Founded in late 2014 by a group of industry veterans from major B2B and B2C gaming brands, the company is growing fast and is now served by over 200 full time staff including mathematicians, graphic designers, software developers, audio engineers, gambling experts, QAs, account managers and secret magicians; all entirely dedicated to continuously improving the slots player experience. Learn more at: www.redtigergaming.com