Court cancels Pennsylvania's ban on gambling donations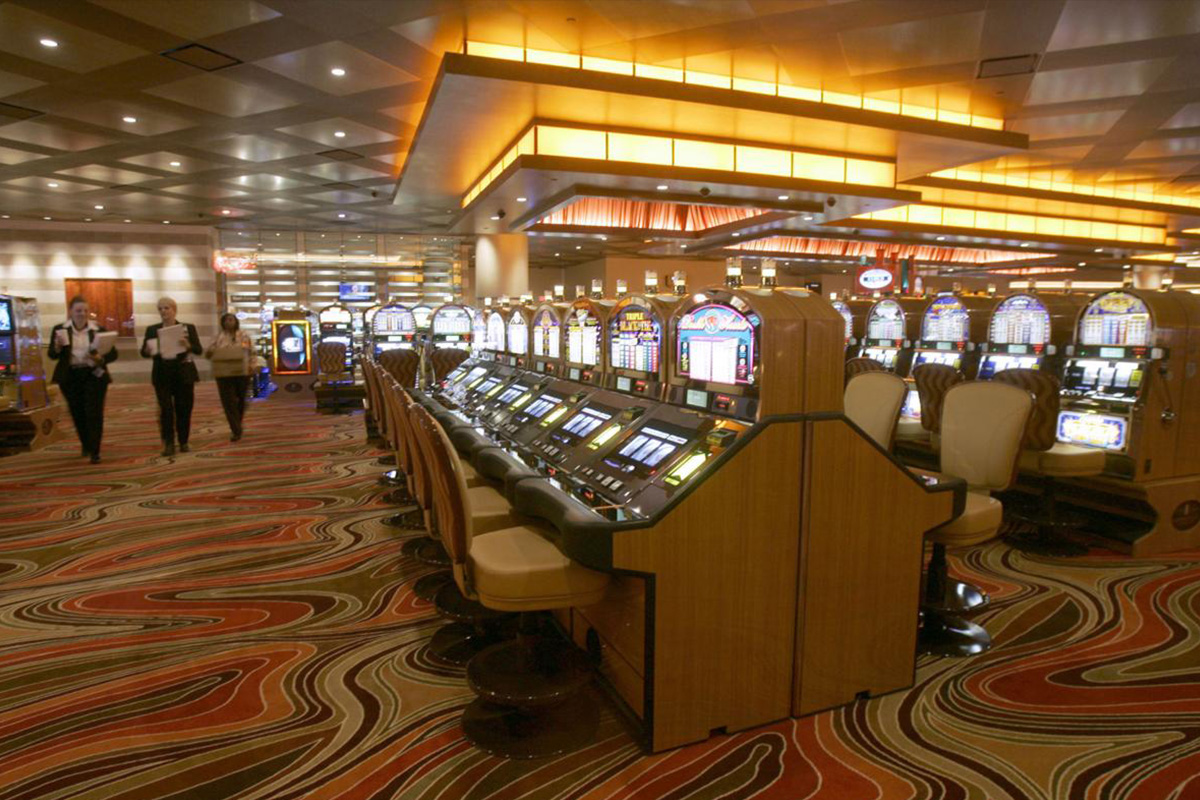 Reading Time:
2
minutes
A federal judge has annulled legislation in Pennsylvania law that banned casino owners and persons who owns stakes in the gambling industry from contributing to political campaigns in the state. The court observed that the legislation is unconstitutional.
In her 31-page opinion, U.S. District Judge Sylvia Rambo said the provision violates constitutional protections over political association. However, Rambo did not close the door on lawmakers reviving a similar ban that is narrower in scope and tailored to the purpose of fighting corruption.
"The court holds only that the ban in its current form goes much further than necessary to achieve its stated purpose of eliminating corruption and the appearance of corruption," Rambo wrote.
The U.S. Supreme Court, Rambo wrote, has ruled that preventing corruption, or the appearance of corruption, is the only sufficient reason to justify restrictions on political contributions.
So the Legislature, she wrote, could more strictly define who is subject to the ban by limiting its reach to those with close connections to a casino or imposing a limit on the amount of cash contributions. Right now, law acts as a wholesale ban on contributions of any amount, even $1, by people with "even an attenuated connection" to the gambling industry, far exceeding the necessary scope of such a prohibition, Rambo wrote.
The ban applied to people who own a stake in a casino, a slot-machine manufacturer or a casino vendor, as well as non-owner executives and important employees.
The prohibition has largely stood in Pennsylvania since the state legalised commercial casinos in 2004, touted as a major bulwark against gambling industry influence. A spokesman for the state attorney general's office directed questions to the Pennsylvania Gaming Control Board. A spokesman at the board did not respond to a request for comment.
The lawsuit was filed last year by Pasquale Deon, who owns a 2.5 per cent stake in Sands Casino in Bethlehem, according to gaming board records, and Maggie Hardy Magerko, whose family owns the Nemacolin Woodlands Resort in southwestern Pennsylvania that is home to Lady Luck Casino.
With 12 casinos operating and a 13th under construction, Pennsylvania is the nation's No. 2 state for commercial casino gross revenue, second to Nevada. At $1.4 billion in the most recent fiscal year, Pennsylvania rakes in more tax revenue from casino gambling than any other state, according to the American Gaming Association's figures.
Source: AP
Z Capital Partners and Affinity Gaming Proposes to Acquire Full House Resorts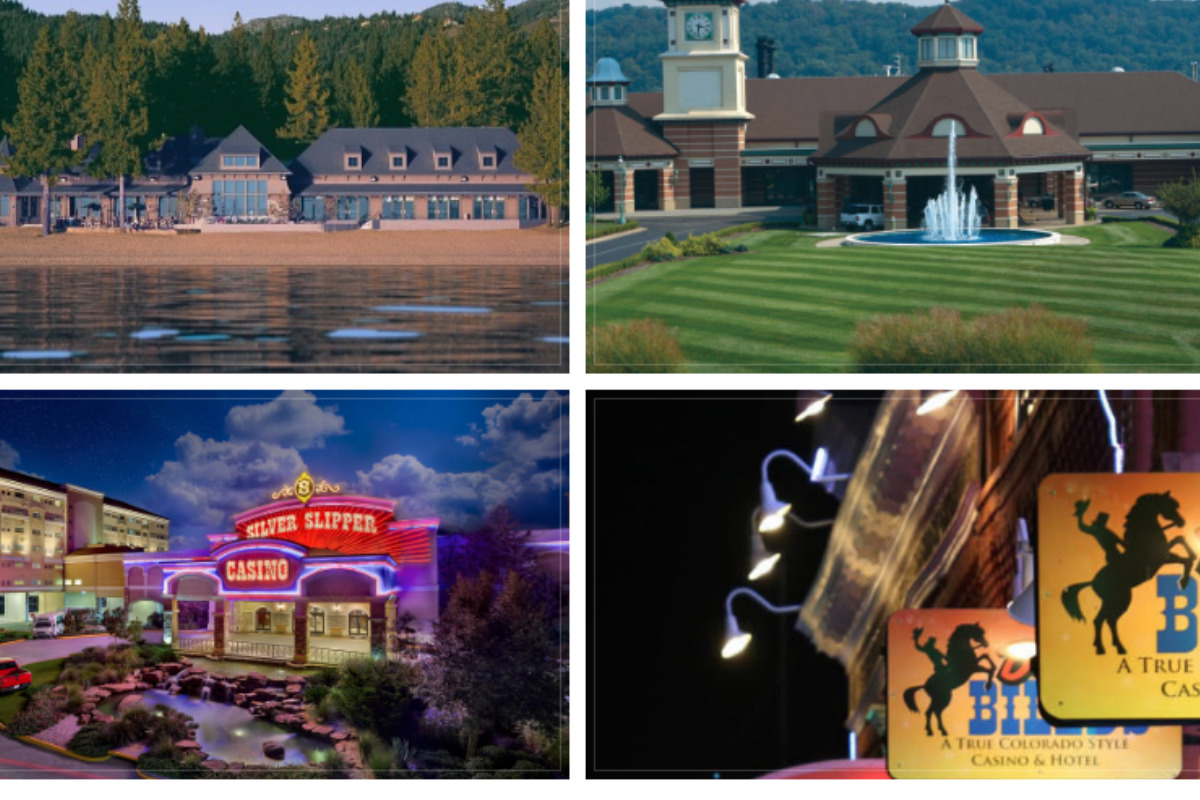 Reading Time:
8
minutes
Merger Would Create Industry-Leading Platform with Best-in-Class Portfolio of Resorts and Casinos
Z Capital Partners ("Z Capital"), a leading alternative asset manager of private equity and credit funds, and its affiliate, Affinity Gaming ("Affinity"), today announced a proposal to acquire Full House Resorts ("Full House" or the "Company") (Nasdaq: FLL), a leading owner, developer and operator of gaming facilities throughout the country.
The proposed transaction would be structured as a cash or stock transaction with an enterprise value of the Company of $132.5 million, which equates to $1.79 per share on a fully diluted basis.
"Our proposal represents a unique and compelling opportunity to maximize value for stockholders and stakeholders in both companies," said James Zenni, Chairman of Affinity's Board of Directors and Chief Executive Officer of Z Capital Partners. "Combining Full House's custom-designed, regional gaming properties with Affinity's complementary portfolio will create a best-in-class platform for value creation in this consolidating market. With an experienced and dedicated management team, Affinity would bring significant operational capabilities and expertise that we believe would further propel the combined company's growth and unlock unrealized potential for Full House stockholders."
Zenni continued, "We look forward to a constructive dialogue with the Full House Resorts Board of Directors as they carry out their fiduciary duties on behalf of the Company's stockholders."
As an established financial sponsor, Z Capital is confident it can obtain any necessary debt financing commitments needed to complete the proposed transaction and would agree to a post-signing "go shop" period to satisfy the Board's fiduciary duties.
Upon closing, the combined company would remain headquartered in Las Vegas, with a management team led by recently appointed Affinity CEO, Tony Rodio, a proven executive with more than three decades of experience in the gaming industry and a strong track record of transformative growth.
The full text of the letter sent to the Board of Directors of Full House on October 22, 2018 is below:
Board of Directors
Full House Resorts, Inc.
One Summerlin
1980 Festival Plaza Drive, Suite 680
Las Vegas, Nevada 89135
Dear Full House Resorts, Inc. Board of Directors:
Following our meeting with your management team earlier this month, Z Capital Partners, L.L.C. ("Z Capital") and its portfolio company Affinity Gaming (together with Z Capital, "we") are pleased to submit this non-binding proposal to acquire Full House Resorts, Inc. ("Full House Resorts" or the "Company").
The combination of Affinity Gaming and Full House Resorts would create an industry leader with a best-in-class portfolio of hotels and casinos in the United States.  This proposal creates a unique opportunity not otherwise available to the Company's stockholders given the market capitalization and limited liquidity of the Company's stock.
Transaction Structure.  The transaction would be structured as a cash or stock transaction.
Consideration.  We would propose an enterprise valuation of the Company of

$132.5 million

, which equates to

$1.79

per share on a fully diluted basis, in connection with the transaction.
Financing.  We would expect to finance the proposed transaction with debt financing from third party financial institutions with whom Z Capital has longstanding relationships.  We are highly confident that we can obtain any necessary debt financial commitments needed to complete the proposed transaction.
Due Diligence and Exclusivity.  Z Capital would require a reasonable period to complete customary due diligence.  Z Capital intends to work with a team of third-party advisors that it has worked with on other similar transactions to complete its due diligence and assist with review of the transaction, including Sidley Austin LLP as legal counsel.  Prior to commencement of due diligence, Z Capital would require the Company to enter into a customary exclusivity agreement during which the Company would agree to negotiate the definitive documentation exclusively with Z Capital and not solicit any alternative transaction.  Z Capital would be prepared to agree to a post-signing "go shop" period to satisfy the fiduciary duty of the Board of Directors of the Company (the "Board").
Conditions.  The proposed transaction would be subject to: (a) satisfactory completion of due diligence; (b) receipt of debt financing commitments with respect to the debt financing necessary to complete this transaction; and (c) negotiation of one or more satisfactory definitive agreements with representations, warranties, covenants and closing conditions that are reasonable and customary for transactions of this type.  We are prepared to commence work immediately to satisfy these conditions.  We are highly confident that the conditions can be satisfied expeditiously.
Non-Binding Letter of Intent.  This Letter of Intent is non-binding and is intended only as a proposal summarizing key terms of a proposed acquisition of or merger with the Company.  This Letter of Intent does not create any agreement, obligation, right, duties or commitment by any party to enter into any agreement.  No obligation will arise or be created unless and until one or more definitive agreements are executed and delivered by the applicable parties.
Timing.  We hope to work with you on a negotiated basis to complete this transaction successfully, and are prepared to deliver a draft merger agreement, subject to our due diligence process.  We suggest that we enter into a non-disclosure agreement with you so that we can begin due diligence and discussions with your financial and legal advisors at your earliest convenience.  Due to the importance of these discussions and the value represented by our proposal, we expect the  Board to engage in a full review of our proposal.  We would be happy to make our team available to meet with the Board at your earliest convenience.  To the extent we fail to hear a favorable response from the Board to our proposal by October 29, 2018, we reserve the right to take our proposal directly to the Company's shareholders.
Best regards,
Z Capital Partners, L.L.C.

Name:  James J. Zenni, Jr.
Title: President & CEO

Affinity Gaming

Name:  James J. Zenni, Jr.
Title:  Chairman, Board of Directors
Sidley Austin LLP is serving as legal counsel to Z Capital and Affinity.
About Z Capital Group:
Z Capital Group, L.L.C. and its subsidiaries ("Z Capital") are a leading alternative asset management firm with approximately $2.3 billion of regulatory assets under management.  For over two decades, the Partners of Z Capital have worked exclusively to realize significant capital appreciation by making controlling equity investments in manufacturing and industrial companies across a diverse array of industries, including basic materials, branded consumer, automotive parts, capital equipment and general manufacturing.
Z Capital creates value for its investors by collaborating with talented management teams to generate investment returns by structurally improving the strategic position, competitiveness and profitability of its portfolio companies.  The Z Capital Private Equity Funds' portfolio companies are within numerous industries, have aggregate annual revenues of approximately $1.3 billion, sell products in 57 countries, and have over 11,000 employees and an excess of 200,000 associates, directly and through joint ventures worldwide.
About Affinity Gaming:
Affinity Gaming is a diversified casino gaming company headquartered in Las Vegas, Nevada. The company's casino operations consist of 11 casinos, five of which are located in Nevada, three in Colorado, two in Missouri and one in Iowa. For more information about Affinity Gaming, please visit its website: affinitygaming.com.
Forward-Looking Statements
This communication contains forward-looking statements (including within the meaning of Section 21E of the United States Securities Exchange Act of 1934, as amended, and Section 27A of the United States Securities Act of 1933, as amended) concerning Z Capital, Affinity Gaming and Full House Resorts. These statements include, but are not limited to, statements that address Affinity Gaming's and the Company's expected future business and financial performance and statements about the proposed transaction involving Z Capital, Affinity Gaming and Full House Resorts and the expected benefits of the proposed transaction and other statements identified by words such as "will", "expect", "believe", "anticipate", "estimate", "should", "could", "would", "may", "intend", "plan", "potential", "target", "predict", "project", "aim", "opportunity", "tentative", "positioning", "designed", "create", "seek", "ongoing", "upside", "increase" or "continue" and variations or other similar words, phrases or expressions.  These forward-looking statements are based on current expectations and beliefs of the management of Z Capital, as well as assumptions made by, and information currently available to, such management, current market trends and market conditions and involve risks and uncertainties, many of which are outside Z Capital's and such management's control, and which may cause actual results to differ materially from those contained in forward-looking statements. Accordingly, you should not place undue reliance on such statements.
Such risks, uncertainties and assumptions include: the ultimate outcome of any possible transaction involving Z Capital, Affinity Gaming and/or Full House Resorts, including the possibility that Full House Resorts will reject the proposed transaction with Z Capital and/or Affinity Gaming; uncertainties as to whether Full House Resorts will cooperate with Z Capital and/or Affinity Gaming regarding the proposed transaction; the effect of the announcement of the proposed transaction on the ability of Affinity Gaming and/or Full House Resorts to retain customers, to retain and hire key personnel and to maintain favorable relationships with suppliers or customers; the timing of the proposed transaction; the ability to obtain regulatory approvals and satisfy other closing conditions to the completion of the proposed transaction (including stockholder approvals); and other risks related to the completion of the proposed transaction and actions related thereto. Other risks, uncertainties and assumptions that could materially affect future results include: any risks associated with loss of Affinity Gaming's and/or the Company's customers and fluctuations in the timing and volume of significant customer demand; delays, challenges and expenses associated with receiving governmental and regulatory approvals and satisfying other closing conditions, and with integrating the Company with Affinity Gaming's existing businesses and Affinity Gaming's ability to achieve the benefits, growth prospects and synergies expected from such transaction; the ability of Affinity Gaming to integrate the Company's business and make changes to its business model; Affinity Gaming's indebtedness, including the indebtedness that Affinity Gaming expects to incur in connection with the proposed transaction, and the need to generate sufficient cash flows to service and repay such debt; quarterly and annual fluctuations in operating results; Affinity Gaming's and the Company's competitive performance; rates of growth in Affinity Gaming's and the Company's target markets; and Affinity Gaming's and the Company's ability to maintain or improve gross margin;.
Z Capital and/or Affinity Gaming undertake no intent or obligation to publicly update or revise any of these forward looking statements, whether as a result of new information, future events or otherwise, except as required by law.
Additional Information
This communication does not constitute an offer to buy or solicitation of an offer to sell any securities. This communication relates to a proposal which Z Capital has made for a transaction with Full House Resorts. In furtherance of this proposal and subject to future developments, Z Capital and/or Affinity Gaming (and, if a negotiated transaction is agreed, Full House Resorts) may file one or more registration statements, proxy statements, tender offer statements or other documents with the United States Securities and Exchange Commission (the "SEC"). This communication is not a substitute for any proxy statement, registration statement, tender offer statement, prospectus or other document Z Capital, Affinity Gaming and/or Full House Resorts may file with the SEC in connection with the proposed transaction.
INVESTORS AND SECURITY HOLDERS OF FULL HOUSE RESORTS ARE URGED TO READ ANY SUCH PROXY STATEMENT(S), REGISTRATION STATEMENT, TENDER OFFER STATEMENT, PROSPECTUS AND/OR OTHER DOCUMENTS FILED WITH THE SEC CAREFULLY IN THEIR ENTIRETY IF AND WHEN THEY BECOME AVAILABLE AS THEY WILL CONTAIN IMPORTANT INFORMATION ABOUT THE PROPOSED TRANSACTION. Any definitive proxy statement(s) or prospectus(es) (if and when available) will be mailed to stockholders of Full House Resorts.  Investors and security holders will be able to obtain free copies of these documents (if and when available) and other documents filed with the SEC by Z Capital, Affinity Gaming and/or Full House Resorts through the web site maintained by the SEC at http://www.sec.gov.
This document shall not constitute an offer to sell or the solicitation of an offer to buy any securities, nor shall there be any sale of securities in any jurisdiction in which such offer, solicitation or sale would be unlawful prior to registration or qualification under the securities laws of any such jurisdiction.  No offering of securities shall be made except by means of a prospectus meeting the requirements of Section 10 of the U.S. Securities Act of 1933, as amended.
This communication is neither a solicitation of a proxy nor a substitute for any proxy statement or other filings that may be made with the SEC.  Nonetheless, Z Capital, Affinity Gaming and/or their respective directors and executive officers and other members of management and employees may be deemed to be participants in the solicitation of proxies in respect of the proposed transactions.  Additional information regarding the interests of such potential participants will be included in one or more registration statements, proxy statements, tender offer statements or other documents filed with the SEC if and when they become available. 
Media Contact
Jonathan Keehner / Julie Oakes / Kate Clark
Joele Frank, Wilkinson Brimmer Katcher
212-355-4449
SOURCE Z Capital Partners
Artificial intelligence and digital signage are enhancing casino guest experience and security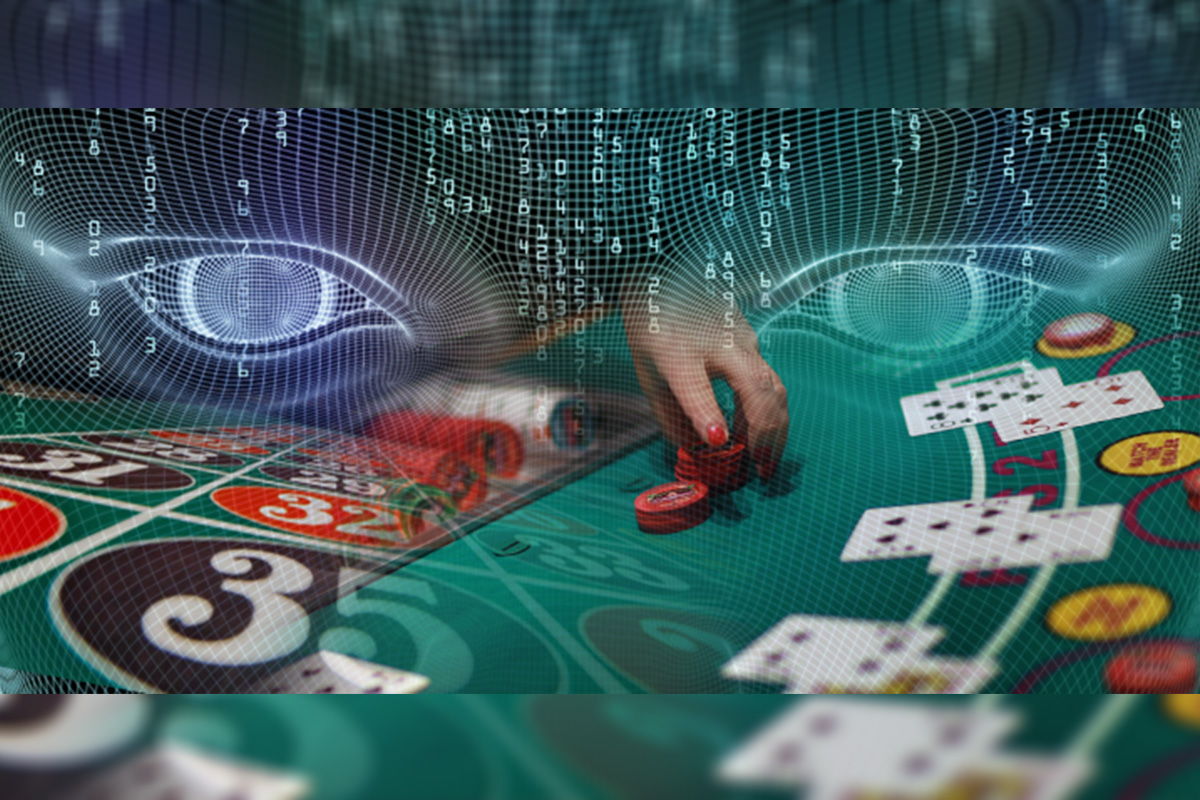 Reading Time:
2
minutes
VSBLTY, a leading retail software and technology company, is taking a major step to prove that the guest experience and security can both be enhanced at entertainment venues through ground-breaking software and analytics devices. A revolutionary multi-phased pilot program was recently introduced at Gun Lake Casino in Wayland, Mich.
According to VSBLTY Chief Executive Officer Jay Hutton, "The pilot integrates all aspects of our technology portfolio, using Proactive Digital Displays with our three software platforms, DataCaptor, VisionCaptor, and VSBLTY Vector."
All VSBLTY software modules use advanced FacialAnalytics that gather identified audience measurement (age, gender, dwell time, and sentiment). This data analysis happens in real time, even in large crowds or in motion. "This software is designed to not only enhance the guest experience, but to create a virtual perimeter around the casino floor to analyze player behaviors, further gamify player engagement, all while augmenting security operations to make Gun Lake even safer," said Hutton.
One breakthrough feature of  VSBLTY Vector is proprietary object recognition that identifies assault weapons and objects of interest that, if detected, can notify security. Hutton explained, "This is the advantage of AI and machine learning giving security and surveillance a new friend–the marketing department."
According to Salvatore Semola, president and COO of Gun Lake Casino, "This advanced digital signage technology creates an exciting guest experience by keeping them more engaged, helping make them safer, and also aiding risk management on the casino floor. We are committed to being best-in-class gaming operators, offering  memorable and fun player experiences."
Jan Talamo, Chief Creative Officer at VSBLTY, explained that with this program, Gun Lake Casino is expanding guest engagement by adding new interactive touchpoints. "Gun Lake is using marketing messages to keep guests informed of offers, including more ways to win, while providing management information from sentiment to security, all in one application," he said. "Our VisionCaptor software allows marketers and casino operators to tailor messages delivered to the display depending on who is looking at them–all in real-time," Talamo said.
"And this is only the beginning," said Project Lead and VSBLTY COO Linda Rosanio, who projected that an augmented reality game that will attract guest participation is planned before year end. "It is designed to increase frequency of visitation by giving guests the opportunity to turn their smart phone into a game console. They can then play a scavenger hunt for prizes by walking through the casino collecting designated markers," Rosanio said.
"This technology will be standard issue on casino floors in the future. It will change the way we view retail and rated play, insure us from visits from disassociated persons and create a better, safer and more engaged customer experience, and that's what's most important to Gun Lake," said Semola.
Source: VSBLTY
Fortune Magazine Honors a Casino That Bet Big on Its Employees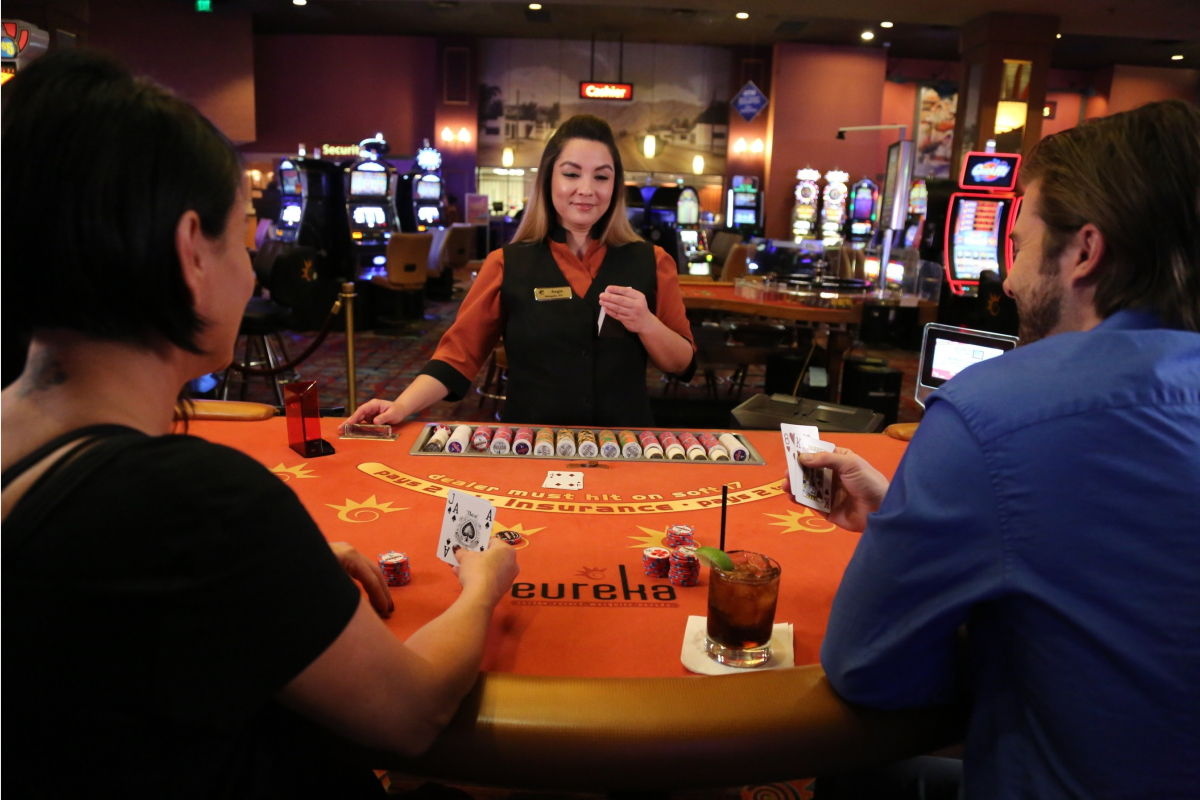 Reading Time:
2
minutes
Eureka Casino Resort – the only resort on the 100 Medium Workplaces list for 2018
In 2015, Eureka Casino Resort took a gamble that was rare for a casino company. The family-owned, Nevada-based company sold their business to their staff through an employee stock ownership plan ("ESOP"), making it one of only two employee-owned casinos in America. That gamble has paid off in many ways with the latest jackpot being inclusion on Fortune Magazine's 2018 list of Top 100 Medium Workplaces in America.
Previously, the resort had been owned by the Lee family, who started the casino in 1997. When ownership was transferred to their employees, the family feel didn't go away—instead, the family just got bigger.
It's a move that's helped the resort grow and thrive, as employee-owners have taken it upon themselves to see that the company lives up to is mission to improve and innovate every day. Employees at all levels are passionate about their investment, offering input on many decisions, from menu choices to paint colors and they deliver a unique level of care to each guest interaction.  "What brings us gratification is working to get better each day," said Andre Carrier, the company's COO.
Fortune Magazine compiles the list annually with their research partner, Great Place To Work, and examines businesses with employees between 100 and 999 for the Top 100 Medium Workplaces category.
Gregory T.H. Lee, Eureka's Chairman and CEO is humbled by the company's inclusion on the 2018 list. During an interview for a feature in Fortune, he stated, "The employees know that they're a part of the Eureka family. We all share core values, we're all investors, and we all define success in the same way."
Lee continued, "By passing ownership to the men and women I grew the business with, I am assured we will both stay a family and be a strong and growing business for years to come."
Carrier added, "The employee-owners of Eureka are honored to be included on a list with so many great companies."  To see the full list, visit http://fortune.com/best-medium-workplaces/
About Eureka Casino Resort:
Eureka Casino Resort is an intimate, 214-room resort located in Mesquite, Nevada, 80 miles northeast of Las Vegas. The hotel boasts scenic views of Mesquite's red topped mesas, newly renovated guest rooms and new resort pool and cabanas. The casino is designed for guest comfort and features slot and video poker machines; table games including blackjack, craps, roulette, and Mesquite's only 24-hour poker room. The Eureka offers three full-service restaurants, Town Square Buffet, Mason Street Courtyard, and Mesquite's top-rated restaurant, Gregory's Mesquite Grill. Eureka specializes in meetings and golf groups. Additional information is available at: www.EurekaMesquite.com.
Source: Eureka Casino Resort