Czech Republic joins global initiative to tackle gambling in video games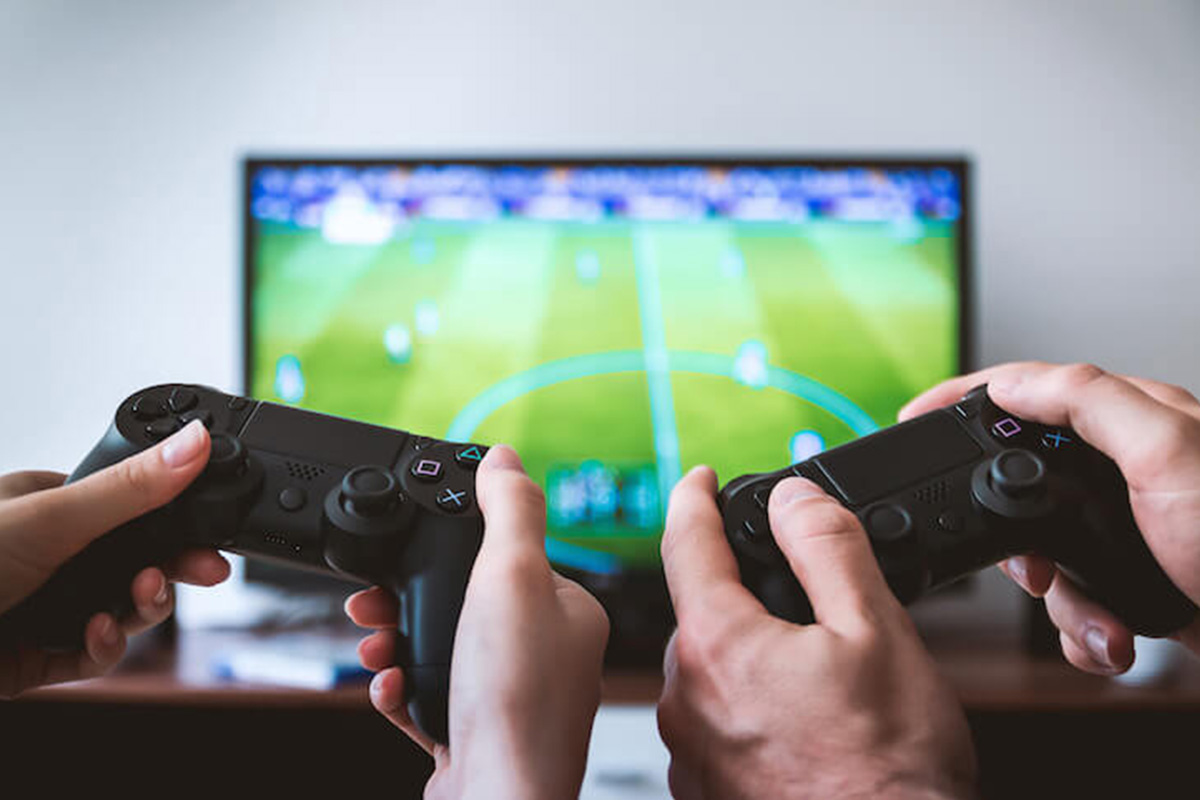 Reading Time:
2
minutes
The Czech Republic has decided to join an international front of 14 other countries and the state of Washington in its bid to fight gambling in video games. Children are the most vulnerable prey to this particular form of gambling. The initiative was formed to tackle the blurring lines between digital entertainment like gaming and gambling.
The following countries are going to be part of this initiative: Austria, Czech Republic with Karel Blaha that is the director of the State Oversight Over Gambling Department, France, Gibraltar, Ireland, Isle of Man, Jersey, Latvia, Malta, The Netherlands, Norway, Poland, Portugal, Spain, UK, The Washington State.
As video games become more popular thanks to the advances in technology, competition also heats up in the industry, which in turn leads to a mad rush for revenue. That is when new revenue streams like "soft" gambling: "loot boxes" are introduced, which are in effect a surrogate form of gambling, the initiative reckons.
Loot boxes started to appear in the US with the release of Star Wars Battlefront II, by Electronic Arts. Players began to flag that with the increasing presence of loot boxes they were being forced to gamble to improve their gameplay.
This is a clear reflection of the challenges that the video games industry has had to face since the late 1990s: production costs have continued to increase, but retail prices have remained stagnant. Loot boxes offer the opportunity to increase revenue and were firstly available in Blizzard's Overwatch (2016) but are not regular features also in video games like FIFA 17, Middle-earth: Shadow of War, Halo 5, Gears of War 4, Forza Motorsport 7, and Star Wars Battlefront II.
In 2017 the Entertainment Software Rating Board (ESRB), which is the regulator that classify games in regards to sex, violence and other age factors refused to classify loot boxes as a type of gambling. In 2018, however, the ESBR released a new label for games that do include loot boxes or similar features.
Until now, however, there has not been a single approach to the problem with different legislators that have had different views on the subject: in Belgium, for example, the gaming regulator said that Battlefront II has loot boxes that involve money and addiction: the result was that both Belgium and Netherlands have banned games that have loot boxes.
Source: PraguePost
Playtech launches TotalCasino, the first regulated online casino in Poland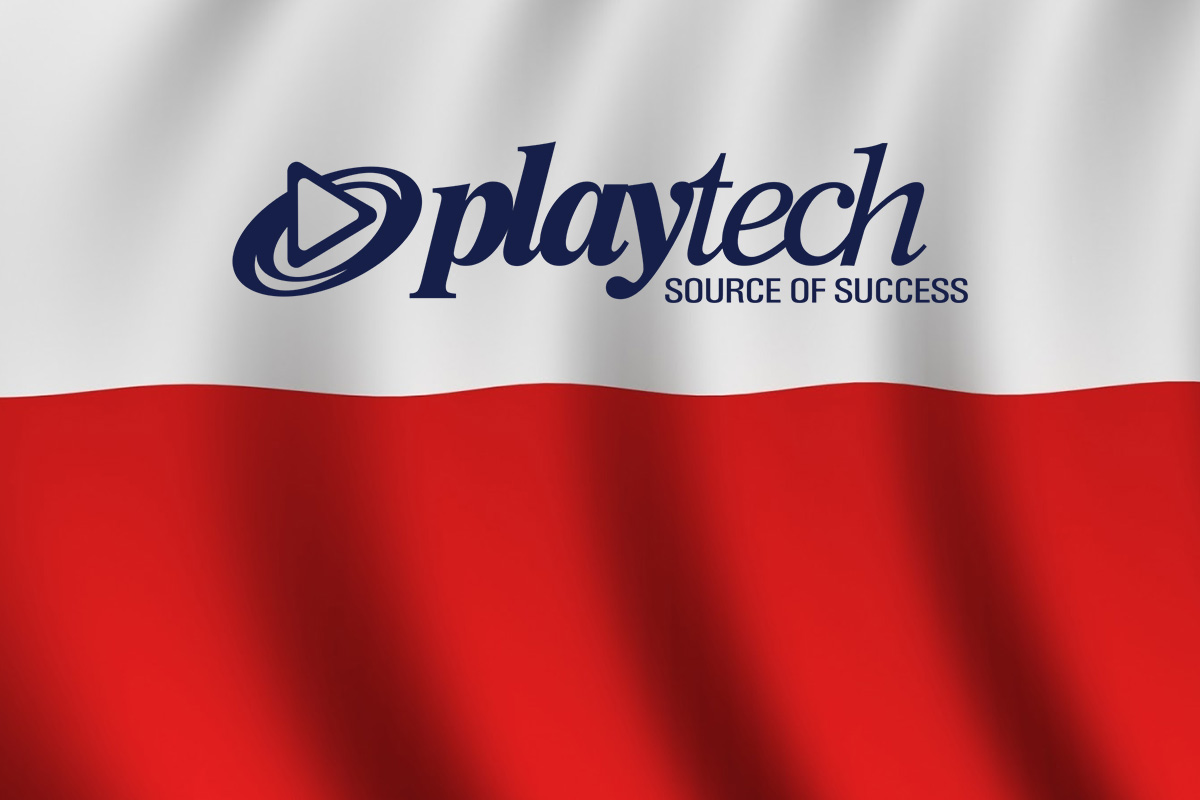 Reading Time:
1
minute
Playtech Plc has launched the path-breaking TotalCasino (TotalCasino.pl), the first ever regulated online casino in Poland. The move is in partnership with the Polish state-owned national lottery operator Totalizator Sportowy.
Earlier this year, Totalizator Sportowy chose Playtech as its lead digital systems provider in its bid to expand further.
Totalizator Sportowy currently has over 17,000 points of sale across the country, built over six decades. The proceeds from its business are used as social funds for the construction and renovation of sports facilities.
The Polish lottery chose Playtech for the purpose because of the latter's a proven track record of delivering broader offerings for World Lottery Association members including Greece's OPAP, Portugal's Santa Kaza and Sisal Italy.
Backing the launch of TotalCasino.pl Mor Weizer, Chief Executive Officer of Playtech, said: "This is a significant day for Totalizator Sportowy and for Playtech. A lot of hard work has gone into the last nine months to build an exciting, robust, safe platform for Poland's players. We owe a big thank you to our new partners at Totalizator Sportowy and look forward to a long, successful relationship."
"Our commitment to innovative, industry-leading products and the scale and flexibility of our gaming platform means Playtech is the clear partner of choice for the leading land-based operators in newly regulating online markets."
Sazka and SBTech agree multi-year sportsbook extension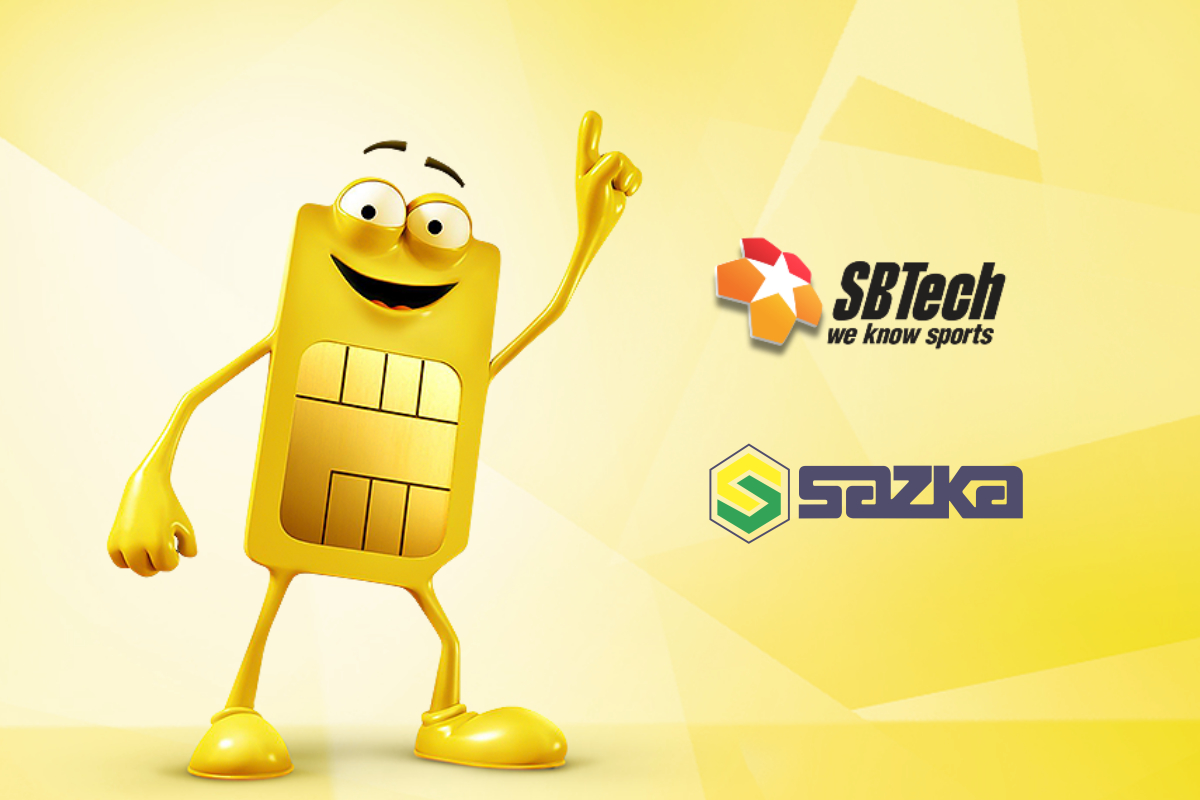 Reading Time:
3
minutes
Czech national lottery extends partnership with SBTech following two years of "substantial revenue" gains to drive further market share growth
SBTech, the leading sports betting and gaming technology supplier and Sazka, the Czech Republic's national lottery operator, are delighted to announce the multi-year extension of their pioneering sportsbook partnership.
The agreement, first signed in 2016, means SBTech will continue to work closely with one of Europe's premier lottery groups, supplying it with the industry's leading sports betting offering.
Full integration with SBTech's comprehensive responsible gambling protocols also ensures player safety and security are at the forefront of Sazka's operations.
Since the sportsbook's launch two years ago, Sazka has achieved significant growth despite competition from international operators, with an enhanced product built around SBTech's award-winning event coverage and tailored, data-driven risk management, highly configurable bonus engine and a bespoke front-end designed specifically for the Czech market.
Andrew Cochrane, Chief Commercial Officer, SBTech, said: "We are delighted to strengthen our relationship with one of Europe's leading lottery groups. Sazka has achieved remarkable growth by embracing innovation, while also maintaining the highest standards of player safety and corporate and social responsibility.
"We have high expectations for the growth of the regulated Czech market and are committed to long-term shared success in this exciting territory."
Robert Chvatal, CEO, Sazka, added: "SBTech's complete sports betting solution has enabled us to expand rapidly over the past two years and we are very happy to extend our partnership. We anticipate continued and sustained growth moving forward and are preparing to leverage the full power of the SBTech sportsbook in the months and years to come."
About SBTech
 SBTech is a global leader in omni-channel sports betting and gaming, with more than 1,100 employees in nine offices worldwide. Since 2007, the group has developed the industry's most powerful online sports betting and casino platform, serving licensees in more than 20 regulated markets.
SBTech's clients include many of the world's premier betting and gaming operators, state lotteries, land-based casinos, horse racing companies, and igaming start-ups. The group supplies highly flexible betting and gaming solutions to clients looking for exceptional configurability and the quickest route to market, complemented by proven business intelligence and reporting capabilities.
The SBTech offering includes its seamless sportsbook, Chameleon360 igaming platform, managed services, on-property sportsbook and omni-channel solutions that provide players with constant access to sports and casino products across all online, mobile and retail channels.
Supported by unrivalled expertise in trading and risk management, acquisition and CRM, and the highest standards of regulatory compliance, SBTech's partners consistently achieve rapid growth, enhanced brand loyalty and record revenues. For more information, visit: www.sbtech.com
About SAZKA a.s.
SAZKA a.s. is the biggest and oldest lottery company in the Czech Republic with approximately 95% share on the lottery market. The main lottery products of the company are number lotteries with best known lottery Sportka. Apart from number lotteries in the product offer there are scratch cards, sport odds betting and fast-moving games. Second pillar contains non-lottery services, in particular the biggest mobile virtual operator in the Czech Republic SAZKAmobil, credit recharge and arranging of payments for services or selling tickets. SAZKA a.s. provides its products mainly via a unique selling network with more than 7200 selling places which are located all over the Czech Republic. Products are also available on www.sazka.cz, where the customers can play them online.  SAZKA a.s. is a member of supra-national investment group KKCG acting in 11 countries on 4 continents. Sazka a.s. is part of international lottery holding Sazka Group (there are also shares in Greek Lottery OPAP, Italian Lotto and Austrian Casinos Austria).
Slovakia to greet online gaming in July 2019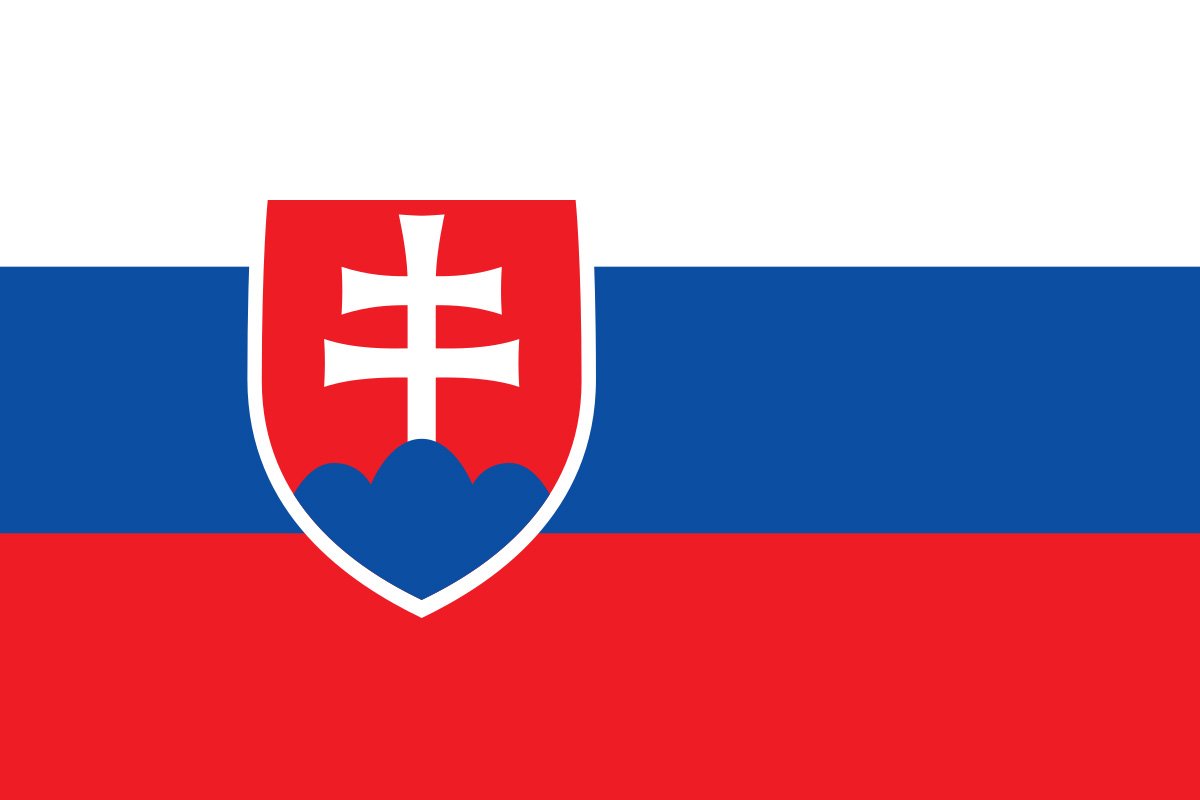 Reading Time:
1
minute
Slovakia's parliament has passed the new gambling act prepared by the Ministry of Finance, which will open Slovak market for foreign operators, including operators with a registered office outside of Slovakia.
An online betting license will cost €3m. The same amount will have to be paid as fee for online casino license. If an operator applies for both, there will be reduction as the combined cost will only be €5m.
The new act should become effective on March 1 2019, except for some provisions which will be effective as of 1 June 2019.
As per the bill, a new gambling regulator, the Office for Regulation of Gambling, will come into effect. Currently, the Ministry of Finance is acting as Slovenia's gambling regulator. The functioning of the regulator will be bankrolled by a tax on lottery operator turnover of 0.7 per cent of gross gaming revenue in the case of operators of other games.
Foreign operators will need to have a representative in Slovakia who will need to register with the Office and communicate with the Office on behalf of the operators.
Whilst currently, only the state monopoly holds the online licence, the new set up will see the state monopoly only apply to numerical lotteries, special bingo and receipt lotteries.
Online betting licences and online casino licences will last for 10 years, although for a combined land-based and online casino licence, the maximum licence period is five years with an option for an additional five years. Licences for online casinos will be issued from July 2019 with applications needing to be filed on or after 1 March 2019.
Any operators who were issued with a Blocking Order under the old Gambling Act will remain blocked under the new licensing regime.