The Much Anticipated AskGamblers Awards Voting Phase Is Finally Underway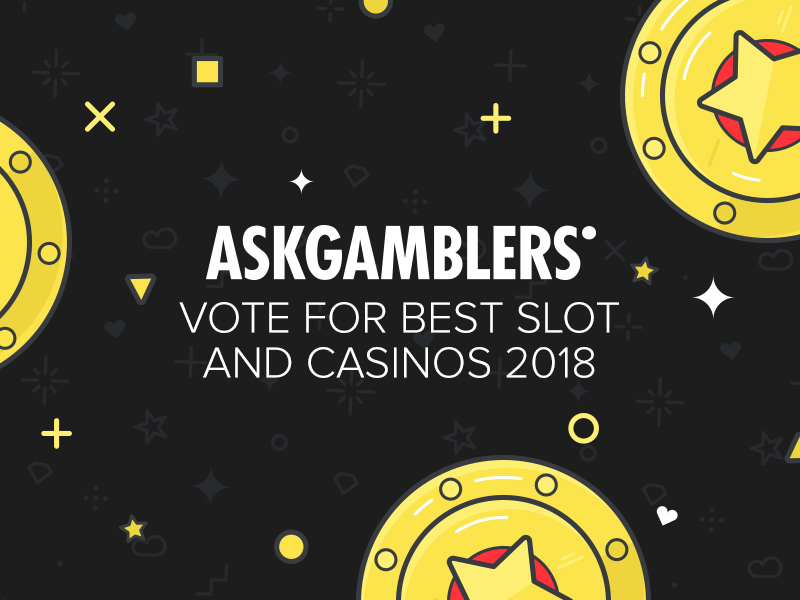 Reading Time:
1
minute
While the preceding nomination period brought us a list of ten finalists in three major AskGamblers Awards categories, the second phase is all about voting and getting one step closer to finding out who the winners will be.
As the AskGamblers Awards nomination period officially ended on the 30th of September, 2018, it gave way to the voting phase. Namely, starting with the 1st of October, 2018 players have been able to cast a vote for their favorites in three major categories: Best Casino 2018, Best New Casino 2018 and Best Slot 2018.
The voting polls will be open until the 17th of January, 2018, when the winners will be announced live at a spectacular gala event in Belgrade, Serbia. Until then it will be possible to choose one out of 10 final contenders in each category, thus helping AskGamblers proclaim the best online casino in the iGaming industry, best new online casino and best online slot released in the year 2018.
To find out which casinos and slots are the finalists in the race and, more importantly, vote for your favourites in the three categories, make sure you visit the AskGamblers Awards voting page and have your opinion be heard. Good luck!
About AskGamblers
AskGamblers, officially the Best Casino Website in 2016, provides the most trusted, unbiased online casino, slot, and bonus reviews. It also features real player opinions and ratings highly valuable in the iGaming community. Thanks to its unique Casino Complaint Service, over $18.8 million has been turned to players thus far. Get the truth, then play!
Relationships between Regulators, Operators and Affiliates Storming the iGaming and Financial Industries discussed at Prague Gaming Summit 3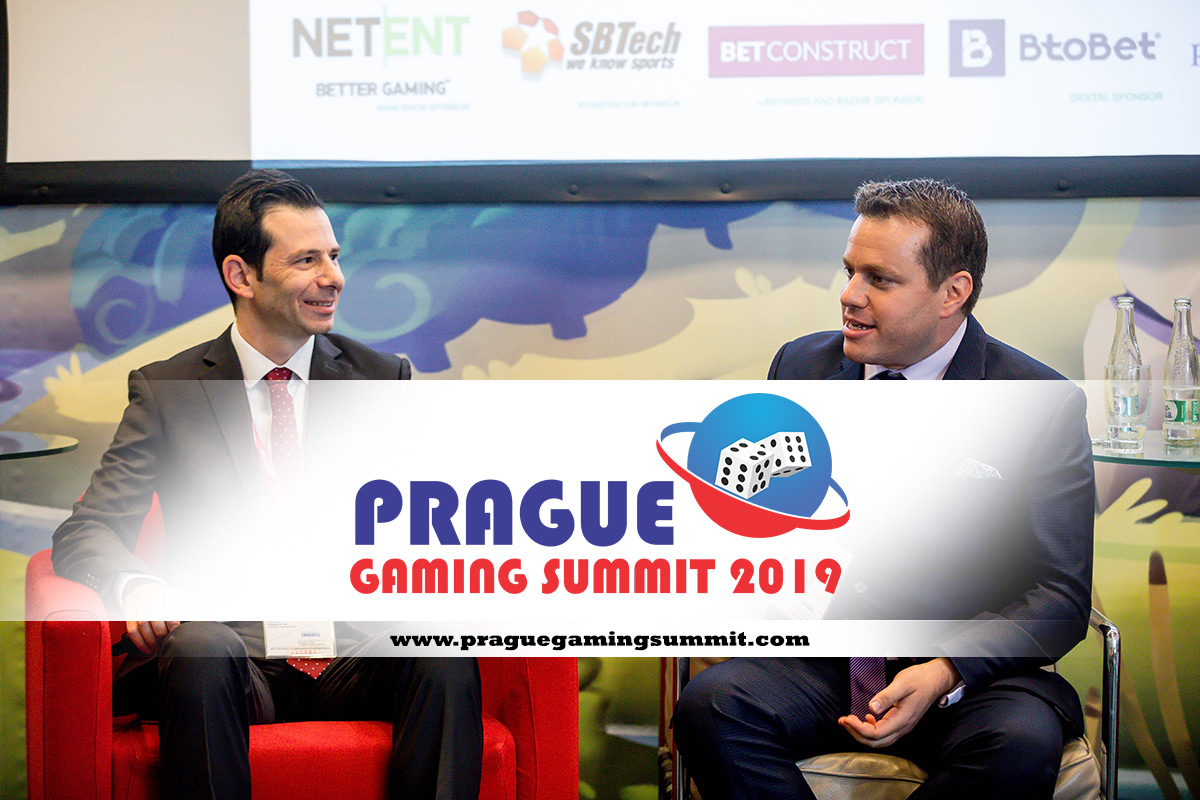 Reading Time:
2
minutes
The third edition of Prague Gaming Summit, held on the 12 of March 2019 at Vienna House Andel's Prague, will open with a thought-provoking and energizing panel discussion of operators, service providers, affiliates and expert lawyers. The experts of the panel will present a case study about the Affiliate-Operator relations and how it has been influenced by the regulators choices in 2019 and beyond.
Tal Itzhak Ron (Chairman & CEO at Tal Ron, Drihem & Co., Law Firm), along with a panel of industry experts will dissect the topic and answer a burning question of the industry, the Affiliate-Operator relations can be strained at times, so what should each party look for in a partnership in order to make sure it runs smoothly?
Find out what operators look for in a trustworthy affiliate, and discuss how we can all play a part in improving industry relations across the board. In this exclusive session affiliates, operators, lawyers and regulators discuss topics storming the industry.
As the compliance in the UK and Malta tightens – how do operators and affiliates embrace these changes?
Are players looking for other markets due to these compliance requirements?
As initiatives like trustly "Pay N Play" disrupts the way players open account –  what is the future of player acquisition and how can such initiatives propagate the tightened UK market?
As key personnel shift between the Malta Gaming Authority and Malta Financial Services Authority – can blockchain technology and cryptocurrency be the future basis for the iGaming industry?
What is the current M&A landscape for operators and affiliates?
How are the relationships between operators and white hat affiliates evolving as affiliates programs trim their affiliate partners? Are the big networks, which work on contracts with operators going to totally change the affiliate industry landscape?
What would the affiliate world look like a year from now with all the regulatory changes and the US opening for business?
The panel members will be:
Assaf Stieglitz (President, Odds1x2 Holdings)
Amir Mikay (Co-founder, TrafficLightMedia)
Yoav Dotan (Co-Founder, Affiliate Cruise and Genesis Global)
Stephanie Attias (Global Head of Regulation, Tal Ron, Drihem & Co.)
This slideshow requires JavaScript.
Don't miss out on this exciting opportunity to engage on the subject of operator and affiliate relations at Prague Gaming Summit 3! You can Register here or View the Agenda
Whether you are a new to the industry or a veteran, Prague Gaming Summit offers the opportunity to learn something new and be part of a group at the forefront of gambling industry in the Czech Republic, Slovakia, Poland, Austria, Switzerland, Germany and Liechtenstein.
The Summit will approach all regulatory and compliance related aspects of the mentioned markets and will also highlight some trending topics such as the relationships between Regulators, Operators – Affiliates, MasterCard's new requirements for Online Merchants (CFD, FX, Gaming, Crypto), understanding millennials (with emphasis on eSports, Daily Fantasy Sports an Virtual Sports), outsourcing for gaming companies, IT security, AML, KYC, CSR.
Several topics will also focus on the use of AI in sports betting industry related Big Data and in Responsible Gambling.
The program will also include a very important IMGL MasterClass that will aim to sharing the latest insights by the International Masters of Gaming Law experts about advertisement banning.
Full details about the event can be found on the official event website: www.praguegamingsummit.com
Raketech partners with Trustly to provide In-Banner Pay N Play technology across its leading online gaming products
Reading Time:
2
minutes
Raketech, the leading online gaming affiliate and content marketing company, has joined forces with pioneering payments company Trustly to provide a new way for its users to experience gaming services with its In-Banner Pay N Play feature.
Johan Svensson, Raketech CCO commented: "We are delighted to partner with Trustly and offer a new technology that will improve user experience across our portfolio of iGaming and sports media products. Trustly´s innovative In-Banner Pay N Play technology delivers a cutting-edge gaming experience and brings significant value to operators looking to increase the efficiency of their marketing spend. Raketech users looking for the latest Pay N Play casinos or best betting odds can deposit and make bets easily using special banners featured on our products and without being redirected."
Raketech is the first gaming affiliate to partner with Trustly's innovative new concept. Raketech's users searching for the best online gaming services can make deposits or place wagers without needing to leave the webpage they are browsing. The In-Banner Pay N Play feature enables fast and secure payments via direct bank account transfers.
Trustly, the European payments company, developed Pay N Play to streamline the user experience offered by consumer-facing merchants and operators and Raketech is a long-time advocate of the Pay N Play technology. The two companies share the goal of providing a fast and secure online gaming experience.
About Raketech Group :
Raketech is a leading online affiliate and content marketing company, with expertise in delivering SEO, online guides, communities and social media products in primarily the Nordic region and the UK. Through some 20 flagship brands, Raketech guides sports and gaming enthusiasts to the best possible services, while also delivering high-quality traffic and leads to its partners. Raketech grows both organically and via acquisitions and operates its business in accordance with a clear framework for responsible affiliate marketing services. The company's shares are listed in Nasdaq First North Premier with ticker RAKE. Erik Penser is the company's Certified Adviser. For more information, visit www.raketech.com.
Leading Gambling Comparison Company Seven Star Digital Raises Strategic Funding From Kinetic Investments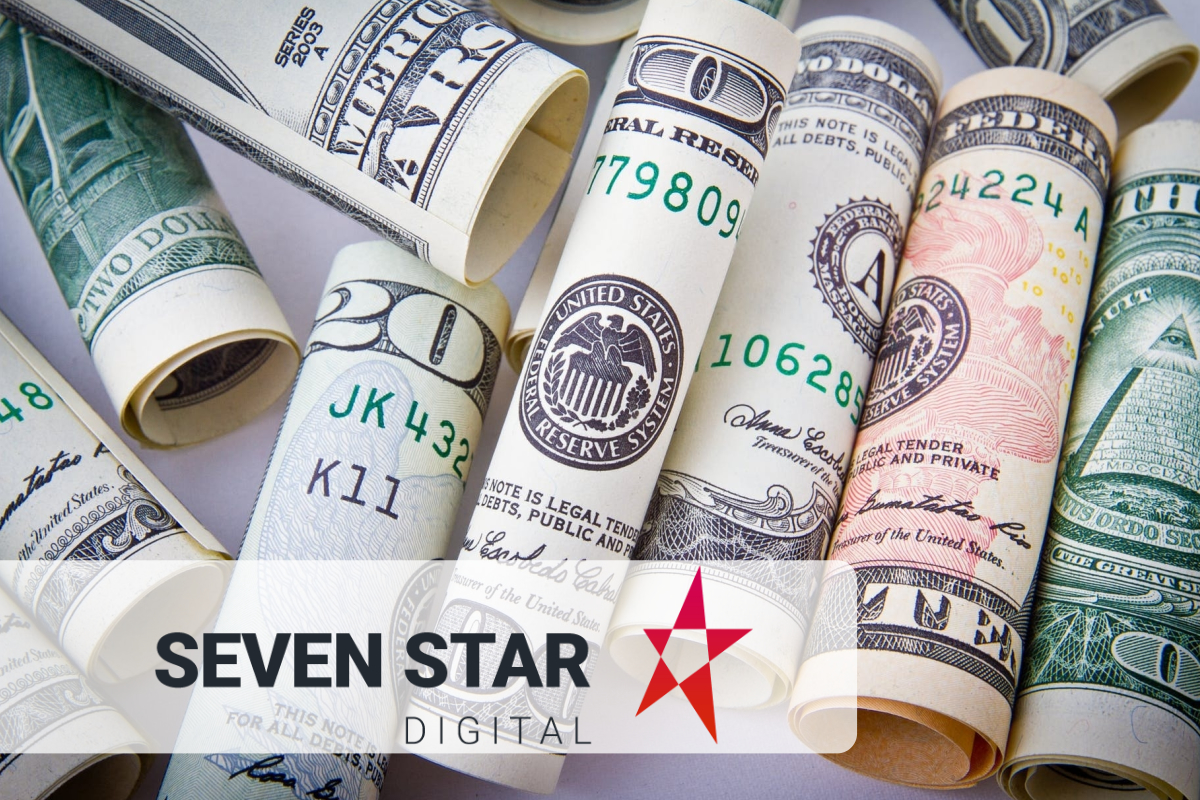 Reading Time:
2
minutes
Seven Star Digital and Kinetic Investments announced a deal in which the gambling comparison company will receive investment to drive further expansion.
Seven Star Digital operates a number of well-known comparison brands including TopRatedCasinos.co.uk and Compare.bet. The company currently has 15 employees and is based in Shoreditch, London.
Kinetic Investments has previously invested in and partnered with other affiliate startups including Investoo Group, which is now one of the largest financial lead generation companies in the world and focuses primarily on growth through mergers and acquisitions.
Luke Eales – Founder and CEO of Seven Star Digital commented: "I'm very excited by the potential of this investment. We operate in one of the internet's most competitive markets and have built a great foundation in a short period of time. Now the focus is on scaling while maintaining our top-quality service to consumers and our commercial partners. With Kinetic Investments and the fantastic team at Seven Star Digital, I am confident that the future will hold great things."
David Merry – Partner and Co-Founder of Kinetic Investments commented: "Our investment in Seven Star Digital allows us to put our years of experience in digital growth, M&A and online gambling to use. Together with the amazing leadership and team at Seven Star Digital, I am confident that the company's impressive growth will continue to accelerate."
Terms of the investment have not been disclosed.
About Seven Star Digital:
Seven Star Digital was established in 2016 with a simple aim: to provide a better gambling comparison experience for consumers in the UK and beyond. The company has grown significantly since launch, using cutting-edge digital marketing to help hundreds of thousands of players find their perfect online gambling site.
About Kinetic Investments:
Kinetic Investments provides entrepreneurs with the capital and support required to transform their vision into a success, in return for shared ownership of the company. Ki invests £10k-£1m in early stage startups, usually in Seed funding and Series A rounds.