Online gambling in Europe compared to online gambling in the USA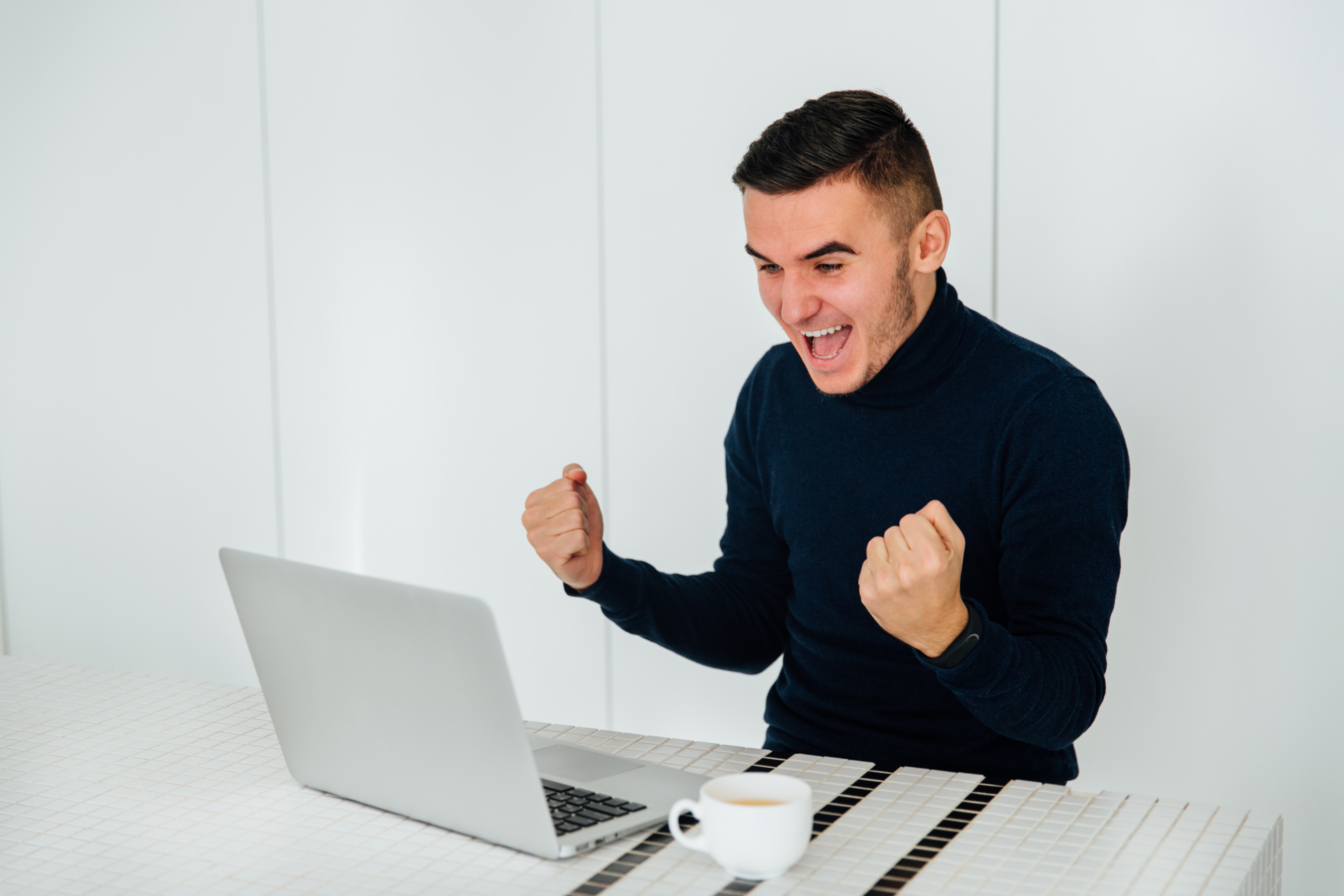 Reading Time:
3
minutes
Online gambling has a wide spread during the past 20 years and it is slowly replacing conventional gambling parlors. Land-based gambling operators have understood the potential of convergence and have slowly implemented games that are similar to what players find in their favorite casinos around the world.
Nowadays, the popular slots games have made their way to all online casinos and it is clear that you can now play your favorite reels whenever you are located. This of course is possible if your chosen casino operator own a license in your jurisdiction. Although you are able to access online casinos, it is not possible for everyone to deposit money due to licensing frameworks.
Online gambling has a set of specific rules and it all depends on where gamblers live and what the rules for online gambling are in that certain jurisdiction.
During the past 10-15 years there have been several licensing framework that have been implements and amendments added all over the world, however we will study 2 specific jurisdictions in this article. The gambling jurisdiction for online gambling in Europe and in the USA.
Even if roller coasters are very popular in America, the regulation of online gambling in UK and Europe are certainly mirroring the ups-and-downs in the region. Gambling associations in the European Union have always suggested that gambling licenses should be controlled by the European Commission, however this never materialized. There have been news about the fact that the European Commission is working to develop a framework for online gaming in the EU, but we are still waiting to find the result.
In the European Union, online gambling is very mixed! Some countries such as Malta, UK (still part of the EU at the time when this article was written), Czech Republic, Latvia, Lithuania, Estonia, Bulgaria, Romania, Sweden and Denmark have clear licensing procedures that are governed by local governments and a have a set of laws that need to be followed by the operators. These markets have understood that in order to attract international operators that are always active and invest in regulated markets such as 888 or many more, there has to be a transparent and competitive law in force.
However, this is not the case for all 28 member states in the European Union, some have chosen to completely ban online gambling licensing and have also resorted to IP blocking and website banning in order to keep out the international operators.
When talking about the USA, it is a totally different slice of cake. In the online gambling industry, Black Friday does not refer to the biggest shopping day of the year or any tragic event that happened on a certain Friday. Black Friday refers to April 15, 2011, the day the United States brought a criminal case against three of the largest online poker companies operating in the country at the time, effectively wiping out the entire industry in America. Since 2011, Americans had lost their right to gamble online but these dark days are over now.
On 14 May 2018, the United States Supreme Court paved the way for individual states to introduce legislation permitting sports betting if they wish so, by striking down a federal law which had effectively prohibited this. This outcome was the result of a long-running attempt by the State of New Jersey to legalize sports betting within Atlantic City, following a non-binding referendum of its citizens in 2011 in favor of this.
The Supreme Court's judgment has not made sports betting legal in the United States. What it has done is placed the ball firmly back in the courts of the individual states to legalize and regulate sports betting if – and as – they see fit, just as they already do with many forms of non-sports gambling such as casino gaming.
The partial re-opening of the US market has lead giant companies to enter the market and focus establishing their presence accordingly. Most of these companies have developed exclusive websites for the US players and have gone through significant improvements in order to deliver a superior experience. Most notable is 888 NJ, one of the most well-established online wagering operators in the world, and has been providing players with a safe, secure and fair place to wager since it first launched in 1997.
However, fears of becoming a mixed market in comparison with the European Union remain. Some states are not looking to regulate the online gambling licensing procedures. The future of online gambling in the USA is still bleak as there are certain signals about the fact that some stated might opt to block online gambling. It is certainly an interesting story in development since as a US citizen you have the same freedom all around the USA.
We will continue to report around this story of our century in the history book of the online gambling industry.
eCOGRA To Provide Alternative Dispute Resolution Service To Malta Operators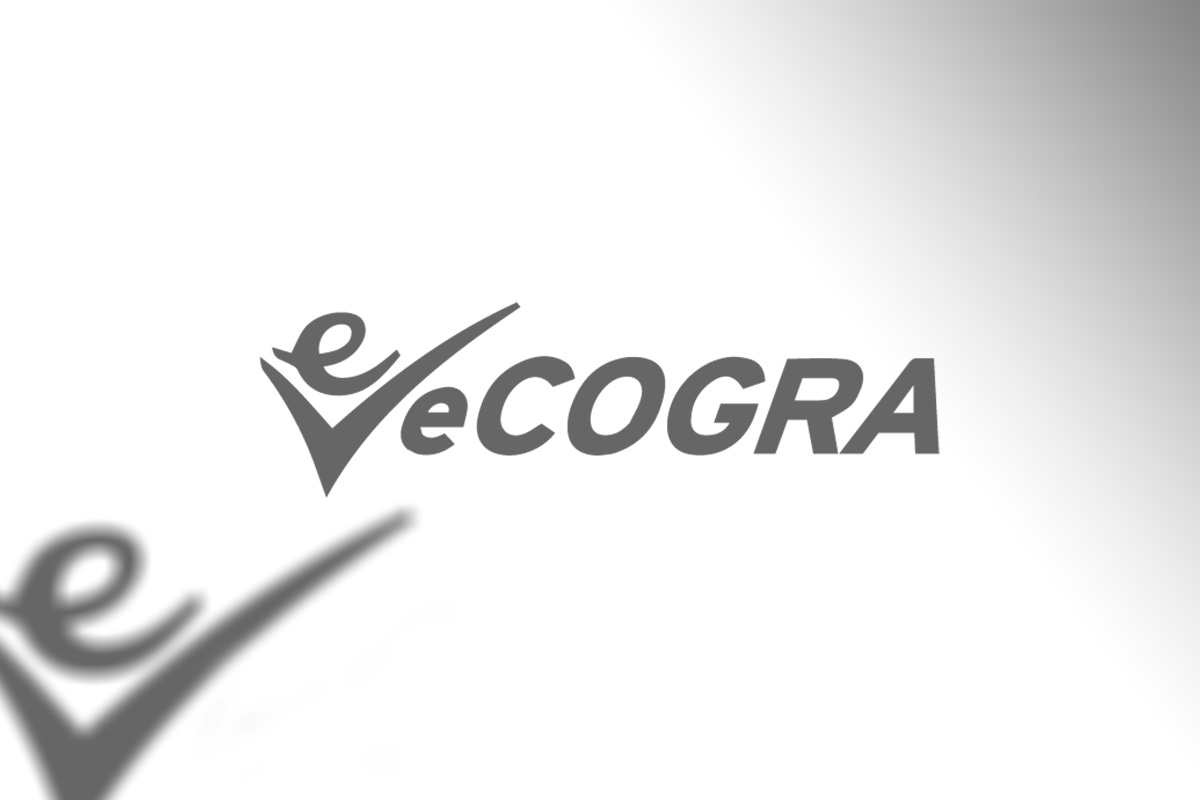 Reading Time:
2
minutes
Players at over 1,000 online gambling sites able to submit disputes to eCOGRA
The Malta Gaming Authority (MGA) has authorised eCOGRA, the independent testing laboratory, to make available its Alternative Dispute Resolution (ADR) service to players at certain MGA licensed online gambling operators.
eCOGRA's fast and impartial dispute resolution service has been available free of charge to players for over 15 years as part of the organisation's self-regulation activities, and since 2015 eCOGRA has been approved by the UK Gambling Commission to provide its ADR service to remote gambling operators licensed in the British market.
To date, over 10,000 disputes have been handled by eCOGRA, involving leading operators such as 888, White Hat Gaming, bwin.party, Sportingbet, Unibet, 32Red, Bet-at-home, Casino Rewards, Betway, Gamesys, Skill On Net and Mr Green.
Tex Rees, a Clear ADR Accredited Civil and Commercial Mediator, is in charge of eCOGRA's dispute resolution service, which includes an experienced team committed to resolving most disputes within a week.
"All Malta licensed operators are now required, in terms of the MGA Player Protection Directive 2018, to provide their players with access to an impartial third party dispute resolution service. Since many of our multi-jurisdictional clients are licensed by the MGA, we've made available our ADR service to these operators. We know, from their perspective, how important it is that they can come to us for a full suite of compliance services", Rees said.
Players can currently access eCOGRA's dispute resolution services at 1,159 online gambling sites listed on www.ecogra.org.
ABOUT eCOGRA:
Founded fifteen years ago to establish and improve operational standards and player safety requirements in the online gambling space, eCOGRA has amassed a wealth of experience in implementing international best practice standards and requirements, and ensuring these are maintained through regular review and monitoring.
eCOGRA acts as a regulatory audit partner to over 100 multi-jurisdictional operators, software providers and other relevant service providers in the online gambling industry. The independent testing laboratory is staffed by a team of professional auditors with Big 4 auditing firm experience, information security experts, test engineers and responsible gambling specialists.
The company has been awarded the United Kingdom Accreditation Service (UKAS) ISO approval ISO/IEC 17025:2005 : General Requirements for the competence of testing and calibration laboratories for the United Kingdom, Sweden and Denmark, as well as ISO/IEC 17021-1:2015, which is a prerequisite for carrying out third-party ISO/IEC 27001 audits and accredited certifications of Information Security Management Systems (ISMS).
Europol Supports Portugal In Huge Operation Targeting Illicit Lotteries And Sports Betting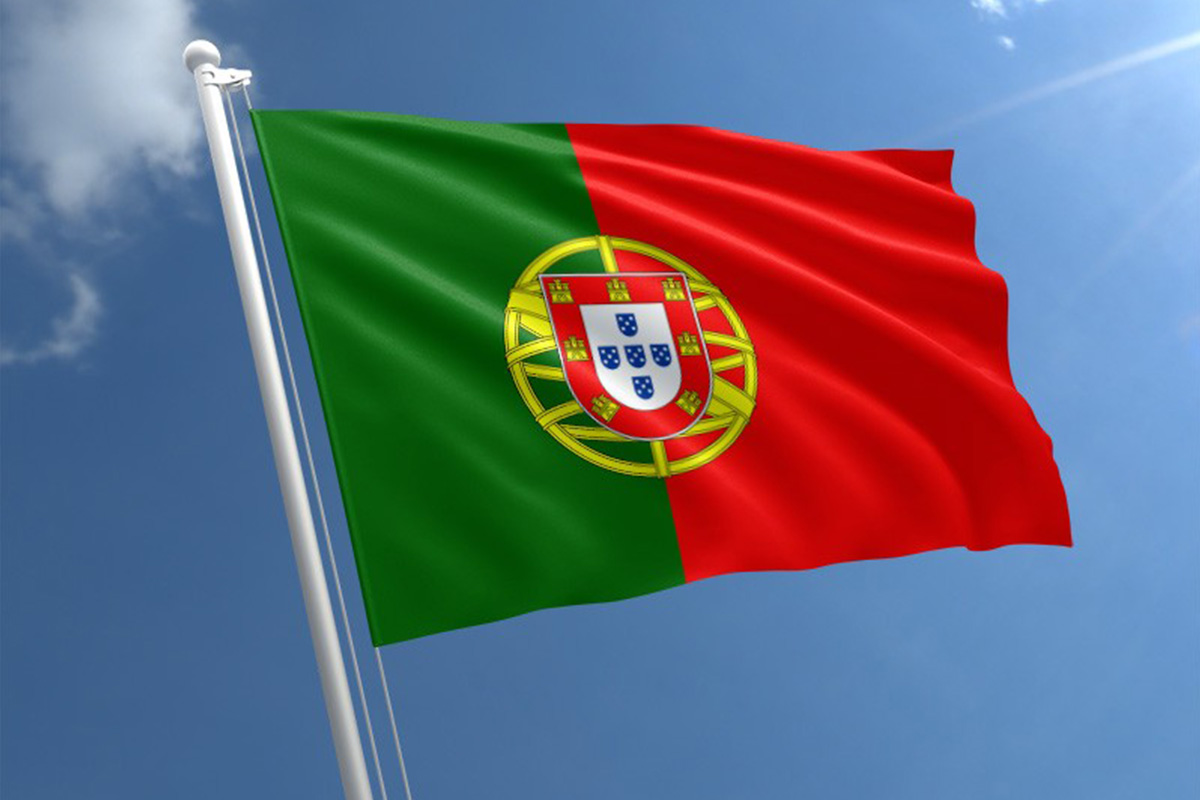 Reading Time:
2
minutes
The Fiscal Action Unit of the Portuguese Republican National Guard, together with the Territorial Command of Setúbal and with the support of a number of other Territorial Commands from Portugal*, as well as Luxembourg and Europol successfully carried out operation SHADOW GAME from 6 to 8 November.
After an investigation of 15 months, coordinated by Eurojust and Europol, participating law enforcement forces carried out 267 house searches in Portugal and 8 house searches in Luxembourg earlier this month. As a result of these, 30 individuals were arrested in Portugal, and one detained in Luxembourg in accordance with the European Arrest Warrant. EUR 576,000 have been seized in cash alongside some 3,000 computer devices used for illegal gambling, 22 firearms, 86 vehicles, including several luxury vehicles and several bank accounts resulting in the recovery of more than 6 million EUR in criminal assets. Fourteen commercial companies and 93 people from Portugal, Luxembourg, as well as Brazil and Switzerland were also indicted.
The investigation revealed a structured and hierarchical transnational criminal organisation operating in various EU Member States (Belgium, Luxembourg, Portugal) and Switzerland. The criminal organisation was active in the field of servers and software for the development of games of chance, lotteries and sports betting. The purpose of the network was to obtain and maximize illicit revenues by dividing them along the chain of operators and reinvesting them in economic sectors and licit enterprises. The total amount of criminal profits obtained in Portugal and in Luxembourg is currently estimated at EUR 80 million.
Europol supported this investigation by providing on-going analytical support, organising and funding operational meetings between Portugal and Luxembourg and by deploying its staff members and mobile office capabilities to Portugal and Luxembourg during the action days to prepare and assist both country's National Authorities with on-the-spot real time intelligence analysis, which has already allowed for the identification of new international links.
* Viana do Castelo, Braga, Porto, Vila Real, Aveiro, Viseu, Coimbra, Guarda, Leiria, Lisbon, Évora and Faro
HABANERO gaming content is now on the BOSS. Platform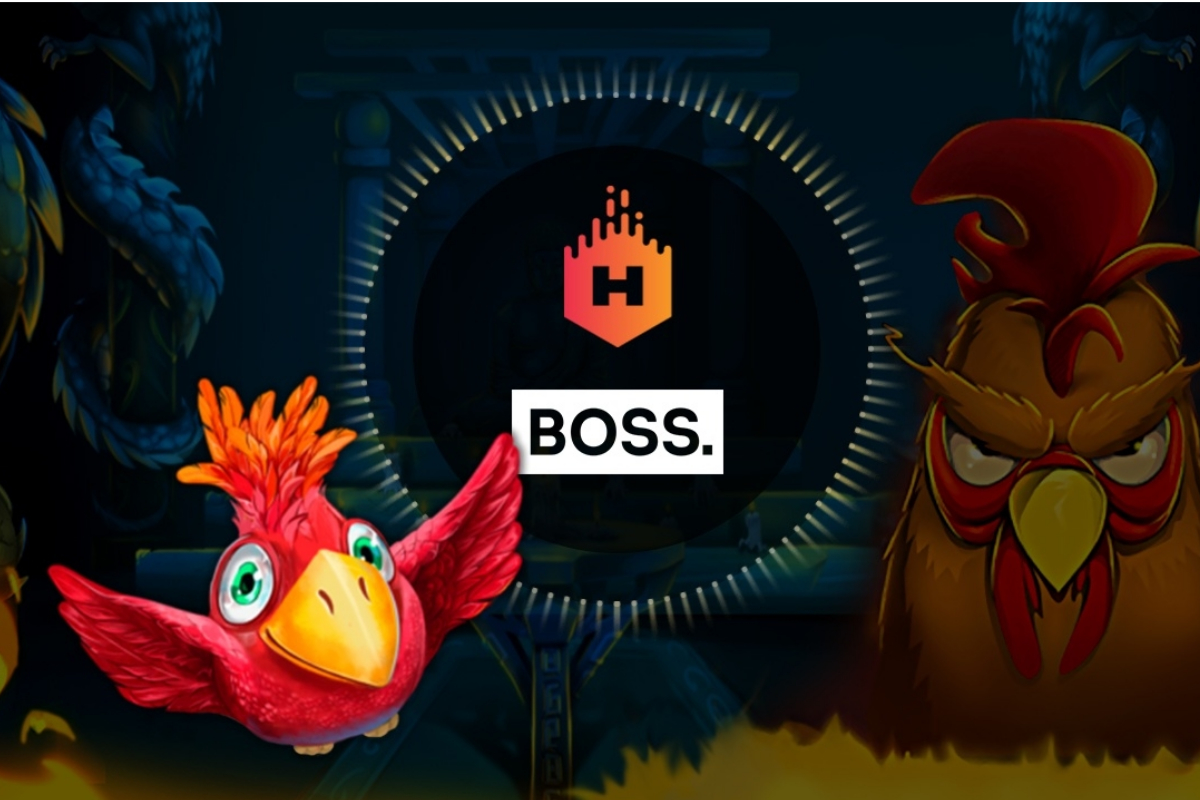 Reading Time:
1
minute
BOSS. Gaming solutions have accomplished integrating with Habanero, a world-leading gaming provider.
Now, the company can offer more amazing slot games from Habanero, as they are available through the BOSS. Platform.
"We are pleased to start our collaboration with Habanero", says COO from BOSS. Gaming, Catalina Lukianenko. "This is an important step for our company, and we believe it will bring success to both sides".
The integration with Habanero started last year and is now successfully accomplished.
About BOSS. Gaming solutions:
BOSS. is an independent software developer and provider of online and land-based gaming solutions. BOSS. develops gaming platform, sportsbook and betting services, land-based casino software, affiliate system, payment solutions, own online casino slots and White label solution. BOSS. Gaming provides consulting services and helps to get a license, develop strategies, manage purchased online casinos, offers technical and operational support and assists clients with getting business results.