RRQ Athena Are Champions of The PUBG MOBILE Star Challenge 2018 Global Finals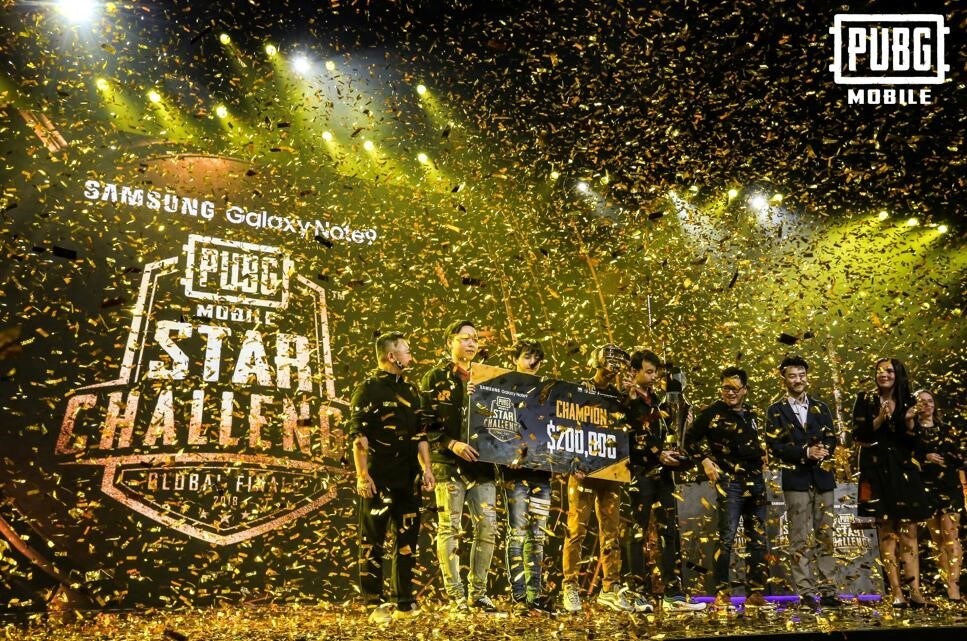 Reading Time:
3
minutes
PUBG MOBILE Also Announces Collaboration with Capcom's Resident Evil 2
The PUBG MOBILE STAR CHALLENGE 2018 Global Finals(PMSC 2018 Global Finals) tournaments hosted by Tencent Games and PUBG Corporation (PUBG Corp.) ended on December 1st, with more than 60 million online viewers and nearly 5,000 attendees onsite. PMSC 2018 Global Finals also announced that RRQ Athena team is the winner of the global event. The winning team that battled their way from Thailand to the finals earned the top cash prize. The CPT team from China came in second place and LH. Douyu, also from China, earned third place honors. The teams came from several regions, including Europe, Asia, North America, South America, Japan/Korea and China to compete for bragging rights and global exposure.
For HD photos from the final day of the PMSC Global Finals, click here, and for video, click here.
"After all of the anticipation and attention from everyone in the gaming world, we finally have a champion for the PMSC 2018 Global Finals," said Vincent Wang, General Manager of Global Publishing Center, Tencent. "Congratulations goes out to RRQ Athena who played some amazing matches over the three-day international tournament that showcased our game's playability and action. This event caps an amazing year for PUBG MOBILE with industry award wins, cross promotions, and the PMSC 2018 Global Finals. Next year promises to build upon this success as our game continues to take over."
Sponsored by Samsung Galaxy Note9, PMSC 2018 Global Finals ended the year strong with its intensive competition. With powerful, all-day battery and 6.4 inch Super AMOLED Infinity Display, the Note9 was the most ideal smartphone for PMSC. It also provided the best gaming experience with high performance, a terabyte of space with 512GB storage and water-carbon cooling system.
PUBG MOBILE also announced today a cross-branding partnership with Capcom's game Resident Evil 2. Rick Li, head of PUBG MOBILE developing team at Tencent Games Lightspeed Quantum Studio, teamed up with PUBG Corp. Mobile KR Publishing Director, Rafael Lim, and Capcom Resident Evil 2'sProducer Tsuyoshi Kanda to jointly announce the partnership between PUBG MOBILE and Resident Evil 2.
Launching in January 2019, Resident Evil 2 will be available on multiple platforms, and is the latest work of the Resident Evil Series. The masterpiece survival horror game which has gained support from the passionate fan base across the globe, is now getting a rebirth as Resident Evil 2. From the game system to the graphics and settings, all the parts have been polished and recrafted to perform as a contemporary 2019 game. The game welcomes new comers of course, but more importantly, it is also waiting for those who are familiar with the original version to come back.
"We're thrilled to enter this partnership with Capcom and their iconic Resident Evil game, and look forward to an exciting collaboration that will delight fans of both franchises. It will present a combination of the world's most popular mobile game and a video game masterpiece that will be well worth the wait," continued Vincent Wang.
Brendan Greene, Creative Director, PUBG Corporation was also in attendance on the final day of the PMSC Global Finals. "PUBG MOBILE has come so far over the past year and the level of passion for the game on mobile has truly blown me away!" said Greene. "As you just saw, there are even bigger things coming. I can't wait to see the incredible Capcom and Resident Evil partnership come to fruition in game. And big thanks to the Tencent team for helping make this a reality."
PUBG MOBILE has enjoyed unprecedented success since its launch; it reached more than 100 million registered users in just four months, excluding China. In the spring of 2018, it reached the top of the gaming charts in 105 countries and regions within only a week. PUBG MOBILE has exceeded 30 million daily active users and 200 million downloads in 8 months. According to App Annie, PUBG MOBILE has the second highest monthly active user count among all mobile games in Q3 2018 (excluding China).
Click here to watch the introduction video of PMSC 2018 Global Finals and learn more about the event: https://www.youtube.com/watch?v=78IzPPyg6Qc. For more information, please visit the official PUBG MOBILE accounts on Instagram, Facebook, Twitter and YouTube.
Unikrn Launches Streamer Betting and Virtual Matches with New Tech and Odds-Setting Trading Bots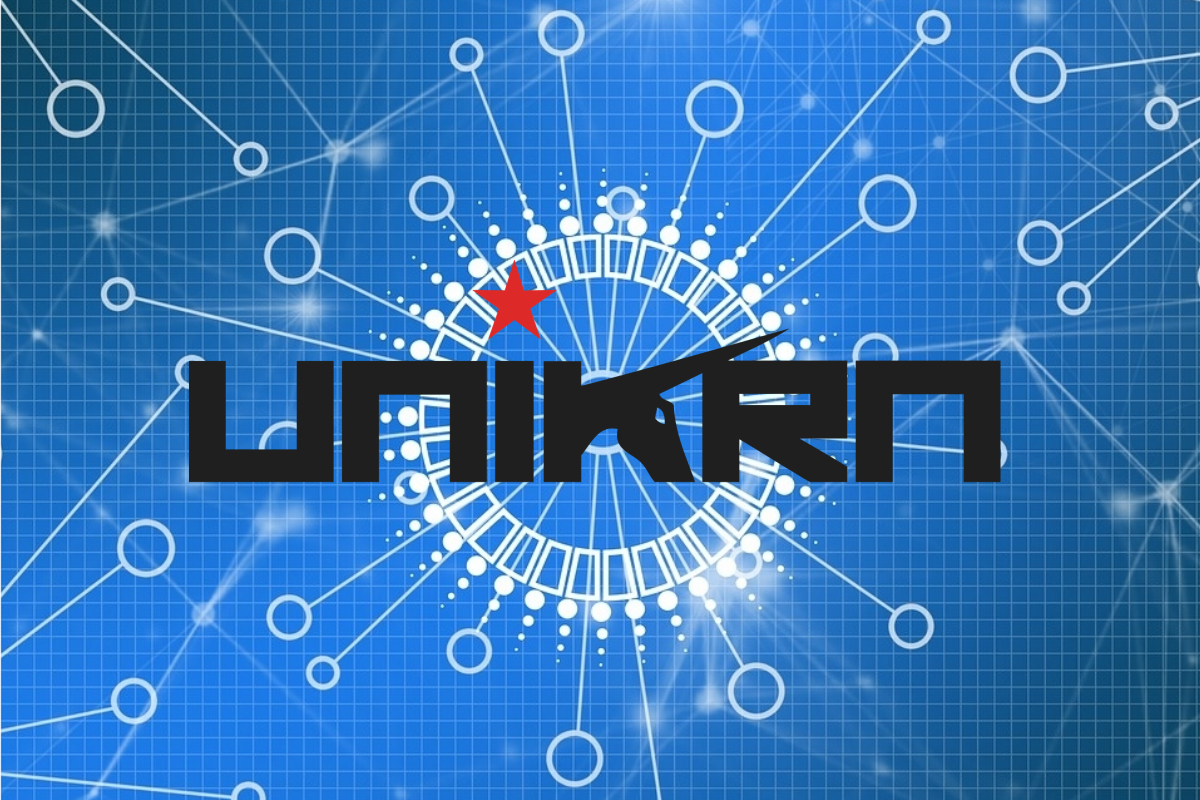 Reading Time:
2
minutes
Algorithmic analysis, new blockchain-based tech applications and screen-analyzing technology bring streamer betting and 24/7/365 esports for fans around the world
Unikrn, a global leader at the intersection of blockchain, entertainment and wagering, has created a new technology moat offering instantly available betting experiences for esports and gaming fans.
Built on game analytics, new AI trading bots & screen-analyzing technology, streamer betting is a nonstop, fully automated future of casual wagering. Unikrn will also launch Unikrn Virtual, letting bettors pick from over half a million fresh esports rounds per year.
Together with Unikrn UMode, a player-vs-house skill betting platform for online gameplay, Unikrn is launching unprecedented accessibility for entertainment, skill-based and esports-based wagers every minute of every day.
Unikrn Virtual is a regulator-approved RNG game which uses an approved third-party to randomly generate a round of CS:GO from a curated pool of past professional matches, giving fans the thrill of betting on live esports match without delays or waits. A unique algorithm utilizing both archival and display techniques developed by Unikrn gives users access to key information about an upcoming round of CS:GO, then they may bet on the outcome.
Unikrn users can also exchange currencies, crypto or even digital items (called skins) into regulator-approved ERC20 betting tokens called UnikoinGold. Users can also deposit with traditional means such as credit card.
Eligible bettors can then use the groundbreaking new Unikrn Virtual to find an esports bet offered every minute, even when no events are live. Or they can bet on top streamers. Or they can even bet on themselves in a skill-based UMode proposition, which is even legally available in the United States.
In 2018, Unikrn became the first company to have live, IOM regulator-approved crypto wagering experiences, and as the company continues to expand uses, it projects a crypto resurgence as token value shifts from perception to function.
"Highly-regulated environments, including betting, are the perfect breeding pool for the normalization of mainstream blockchain," said Andrew Vouris, Unikrn COO, "Using tools from blockchain has helped us develop a system years ahead of other operators, and we're committed to taking the best ideas of crypto and giving them application."
Now Unikrn users can parlay a professional esports match and their favorite Twitch streamers, even all in one multibet, and they can make deposits to a currency-agnostic blockchain-based system.
Last year, over 1000 millennia of viewer time were spent watching Twitch alone, making the process of setting odds both daunting and essential for the future of the wagering industry. Unikrn's streamer betting will tap one of Earth's most abundant sources of entertainment as an unending flood of engaging wagering content.
"Finding a zero-friction way to let fans engage is essential for the future of betting and crypto," said Rahul Sood, Unikrn CEO, "You can bet on your own online matches, you can bet on your favorite streamers, or you can find 24/7 esports odds with Unikrn Virtual. This is a level of interactivity only dreamed of in the old world of sports and casino betting."
Source: Unikrn
WePlay! Tug of War: Dire list of participants and other details are revealed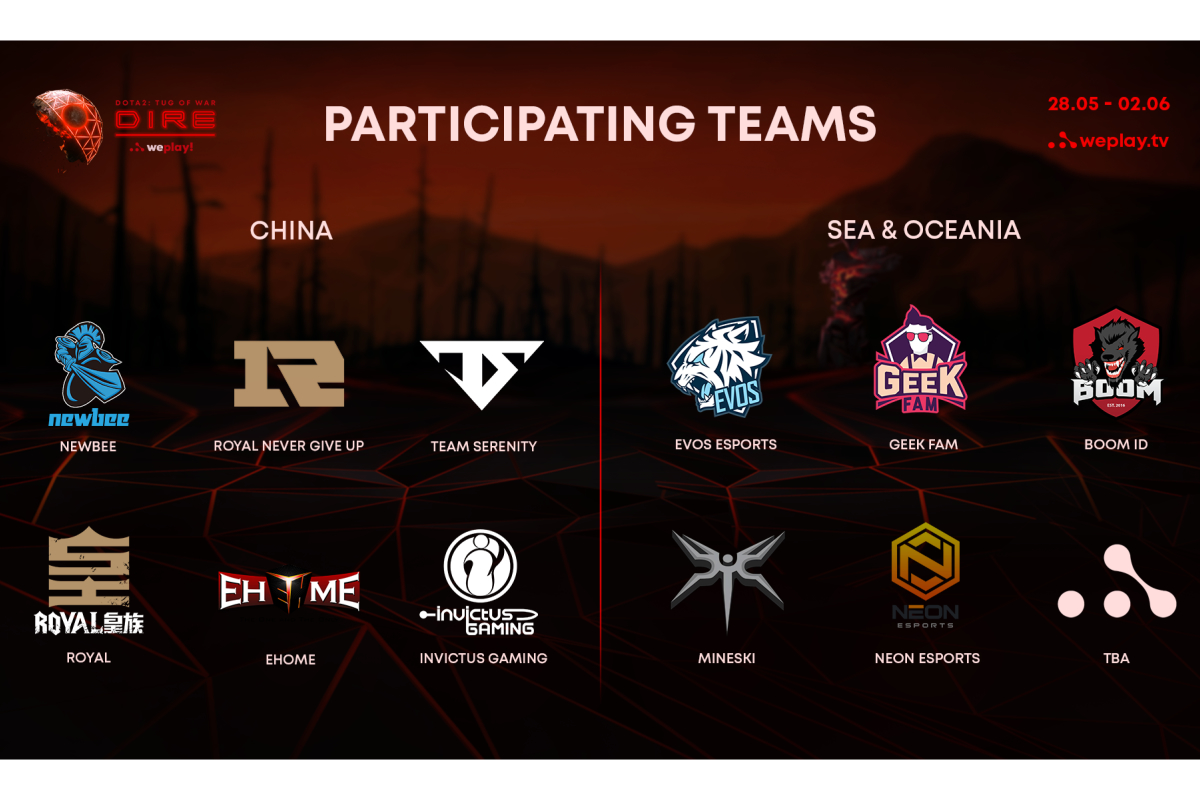 Reading Time:
2
minutes
The second Dota 2 WePlay! tournament of the Tug of War series called WePlay! Tug of War: Dire starts on May 28, 2019. Winners will get slots on the LAN-final at WePlay! Tug of War: Mad Moon with a total prize pool of $300,000.
Participants from America and Asia will be divided into two separate Single Elimination brackets within the new innovative format. Each bracket will get its own champion, and both winners will receive a slot on the LAN-final at WePlay! Tug of War: Mad Moon, where the teams will fight for a prize pool of $300,000. Eight teams will be directly invited for the first round of the coming standoff, while four more teams will bypass the early stage and start their tournament performance in the quarterfinals.
List of participants
The Americas
South America:
Infamous (semifinals)

paiN Gaming (semifinals)

Gorillaz Pride

SKOL

Thunder Predator

FreeStyle
North America:
J.Storm (semifinals)

Team Xolotl

Vega Academy

beastcoast

Black Sheep
SEA
Southeast Asia:
Mineski (semifinals)

Neon Esports

Geek Fam

EVOS Esports

Bood ID

TBA*
China:
EHOME (semifinals)

Royal Never Give Up (semifinals)

Invictus Gaming

Royal

Team Serenity

Newbee
Format and Prize Pool
All the matches, except from the final ones, will be played in a Best of 3 format. The winner of each bracket will be determined during the grand finals in the demanding Best of 5 format. Both champions of Tug of War: Dire will be granted with quotas for the anticipated LAN-finals WePlay! Tug of War: Mad Moon.
The size of the WePlay! Tug of War: Dire total prize pool will be $30,000. Vice champions will receive checks for $6,000. The teams that will take places between the third and fourth will be rewarded with $2,000. And players recognized as the strongest during the tournament will receive a nice bonus of $5,000 for the MVP title.
Most Valuable Players
MVPs will be determined in two phases:
1) The online audience will be able to vote via weplay.tv during the tournament days;
2) After each Super Final, a jury that consists of WePlay! talent crew will vote on the players, chosen by viewers.
* TBA – the team is to be announced later.
#WePlay #TugOfWar #WePlayDota2
Source: WePlay! Esports Press Office
Ferrari to Set Up Their Own Esports F1 Team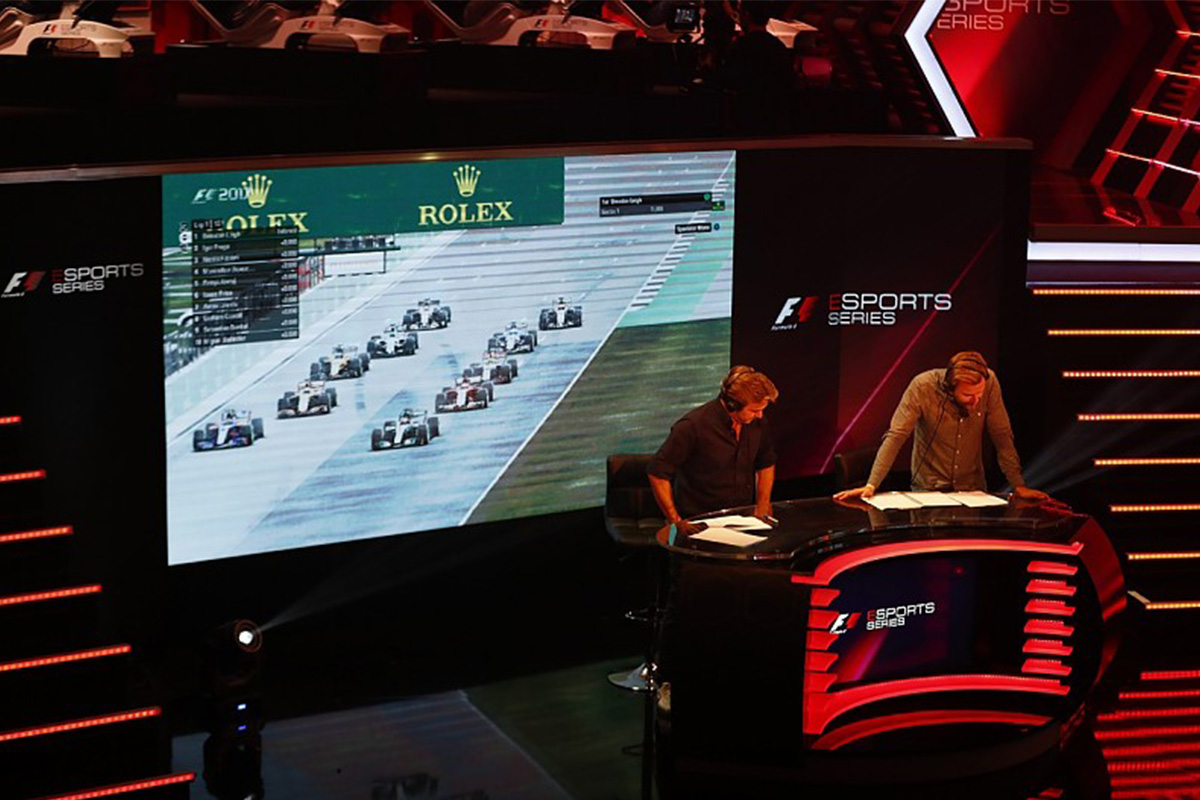 Reading Time:
1
minute
Ferrari is going to set up their own Esports Formula 1 team.
"Esports is increasing in terms of interest and certainly as Ferrari we are looking seriously into it. We are not yet fully committed to the programme but it's something where the discussions are ongoing. We will, very soon, make our own decision," team principal Mattia Binotto said.
F1 Esports series was launched in 2017, which include all nine teams except Ferrari. The 2019 edition of F1 Esports series is having a total prize fund of $500,000.
F1's Esports series includes a qualifying stage which allows the F1 teams to select their drivers for the Pro Series. Once the drivers have been picked, the Pro Series will take place between September and December across four live events.