Mohegan Gaming & Entertainment Executive Recognized as Leader in Hospitality Marketing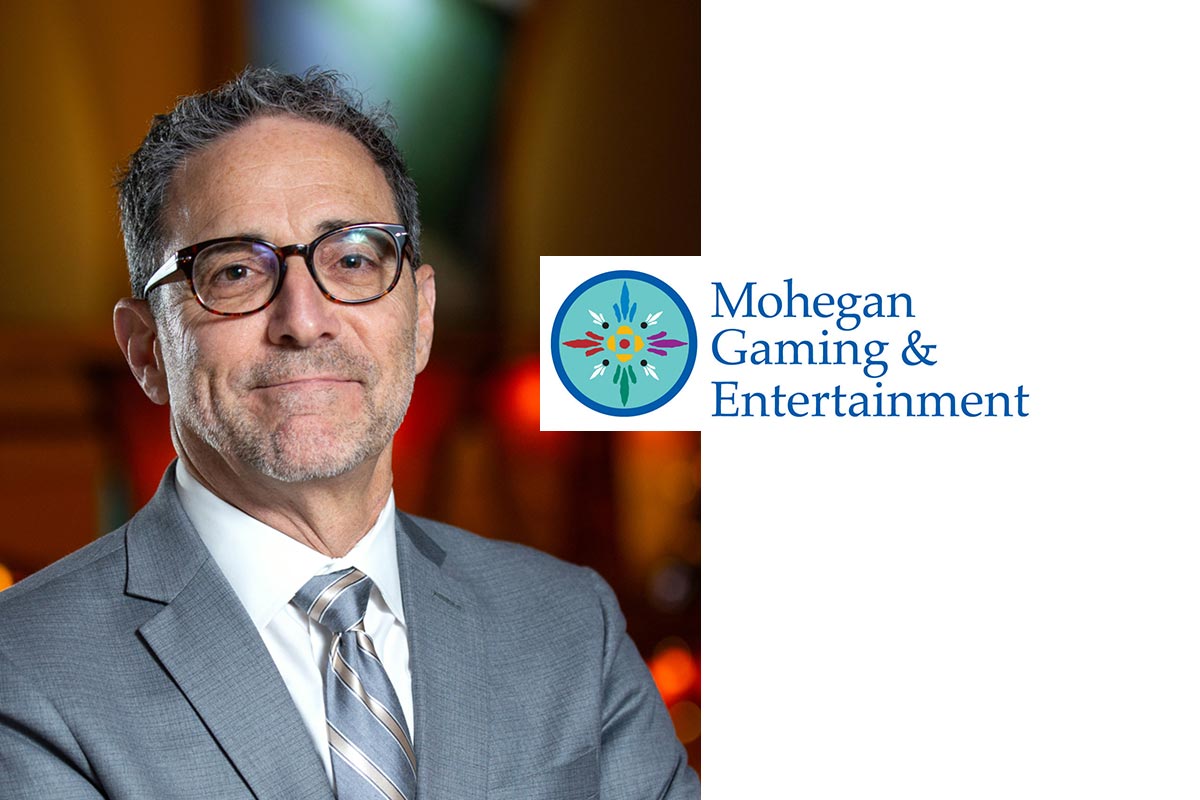 Reading Time:
2
minutes
Mohegan Gaming & Entertainment (MGE) is pleased to announce that George Galinsky, senior vice president of marketing communications, has been selected as one of the Top 25 Most Extraordinary Minds of 2018 by Hospitality Sales & Marketing Association International (HSMAI). The award honors the top leaders in sales, marketing and revenue optimization during the HSMAI Adrian Awards that takes place in January 2019, during which the most innovative hospitality, travel and tourism accomplishments in the past year are honored by industry colleagues. The recognition further strengthens Mohegan Gaming & Entertainment's position as a premier developer and operator of world-class integrated entertainment resorts.
"George Galinsky's recognition as one of the top marketing leaders in resort hospitality comes as no surprise," said Mario Kontomerkos, chief executive officer, Mohegan Gaming and Entertainment. "Along with launching the second season of Mohegan's one of a kind online digital series, "Back of House," George and his team have also helped propel the MGE brand forward and further position us as a leader in premier entertainment and gaming destination development. We look forward to his team's support on all of MGE's current and future domestic and international development projects."
Selected by a panel of senior industry executives, the "Top 25" awardees are high achievers who stand out because of their ability to create cutting-edge marketing programs, triumph in challenging situations and generate measurable gains for leading brands.
Galinsky was also just honorably named part of the Masters Circle by the Association of National Advertisers (ANA) where he will work with leading chief marketing officers on the Brand Experience and Innovation leadership committee. His team, along with leading communications partners, together have won multiple travel and tourism industry awards, as well as advertising, public relations and social media awards since 1999 when George first joined Mohegan.
Galinsky has been a member of the Mohegan Gaming and Entertainment executive team since June 2014. He is responsible for overseeing marketing communications, brand strategy and channel execution for all resort and casino communications including the highly successful MGE flagship destination, Mohegan Sun.
To learn more about Mohegan Gaming and Entertainment's resort destinations, visit https://mohegangaming.com/. Further information on Mohegan Sun can be found at mohegansun.com, and its original digital series at backofhouse.tv. Details on HSMAI's annual Adrian Awards are shared on http://www.adrianawards.com/ and the ANA on https://www.anamasterscircle.com.
About Mohegan Gaming & Entertainment
Mohegan Gaming & Entertainment (MGE) is a master developer and operator of premier global integrated  entertainment resorts, including Mohegan Sun in Uncasville, Connecticut and Inspire in Incheon, South Korea. MGE is owner, developer, and/or manager of integrated entertainment resorts throughout the United States,  including Connecticut, New Jersey, Washington, Pennsylvania, Louisiana, Northern Asia, and beginning in 2019 Niagara Falls, Canada. MGE is owner and operator of Connecticut Sun, a professional basketball team  in the WNBA and New England Black Wolves, a professional lacrosse team in the National Lacrosse League.  For more information on MGE and our properties, visit www.mohegangaming.com
MGC publishes February GGR for Plainridge Park Casino and MGM Springfield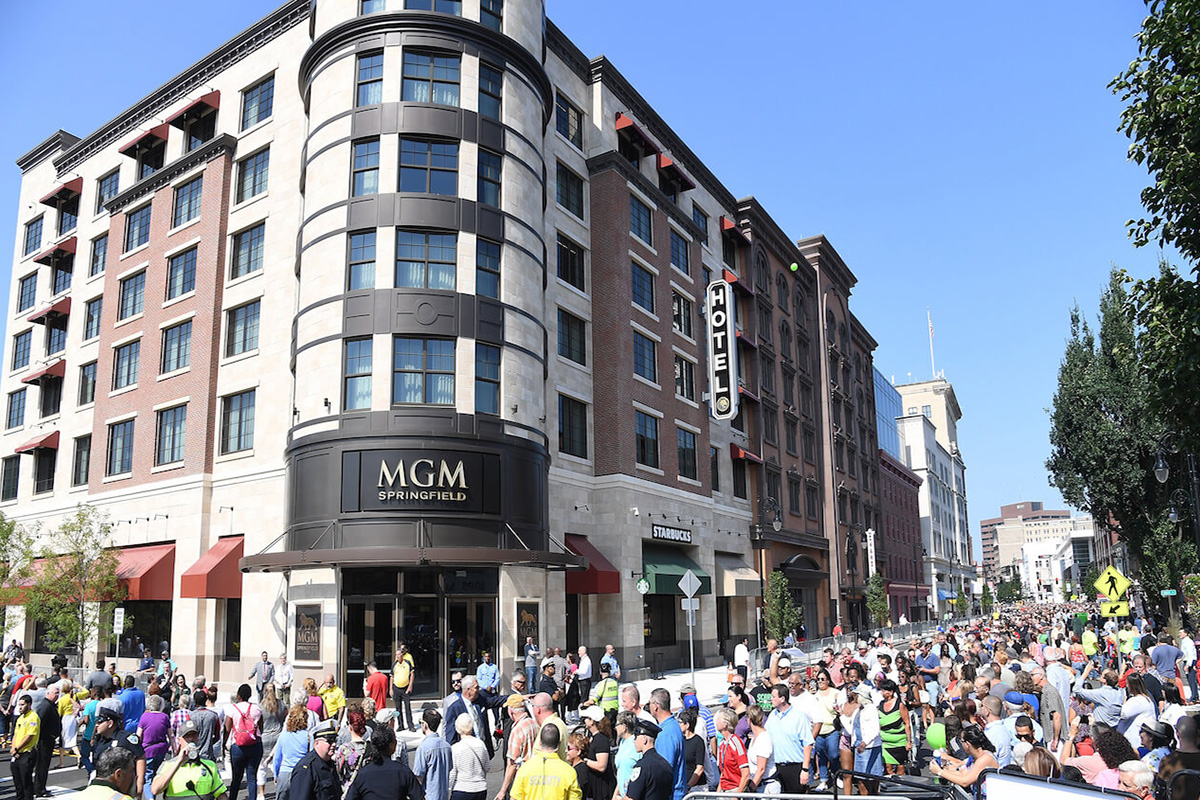 Reading Time:
1
minute
The Massachusetts Gaming Commission (MGC) has released the financial results of Plainridge Park Casino (PPC) and MGM Springfield for February 2019. The overall Gross Gaming Revenue (GGR) is $34 million.
PPC, a category 2 slots facility, is taxed on 49 per cent of GGR. From the tax, 82 per cent is paid to Local Aid and 18 per cent is allotted to the Race Horse Development Fund. MGM Springfield, a category 1 resort-casino, is taxed on 25 per cent of GGR; those monies are allocated to several specific state funds as determined by the gaming statute.
To date, the Commonwealth has collected approximately $332 million in total taxes and assessments from PPC and MGM since the respective openings of each gaming facility. View comprehensive revenue reports for each gaming licensee here.
Fantasy Contests revenue drops in Pennsylvania in February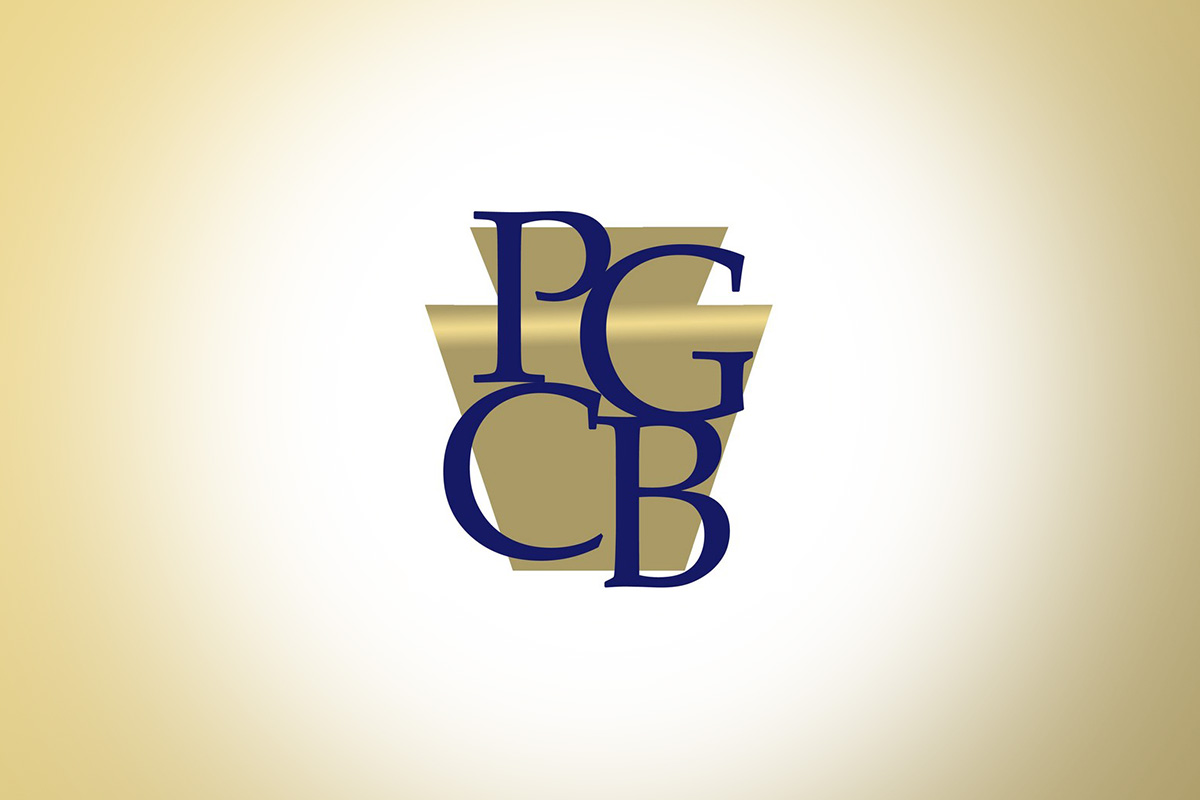 Reading Time:
2
minutes
The Pennsylvania Gaming Control Board has published its Fantasy Contests Revenue Report for February. According to the report, overall Fantasy Contests revenue in February drops to $1,629,178 from $2,116,499 in January 2019.
The report also offers category-wise figures of fees collected from the play of Pennsylvania participants, Fantasy Contests Operators' adjusted revenue, and tax revenue due to the Commonwealth. Tax revenue is derived through a 15 per cent assessment on the adjusted revenue reported by the Fantasy Contests Operators and is deposited into the Commonwealth General Fund. This resulted in tax revenue generated during February of $244,377.
Fantasy Contests revenue and tax revenue for each of the providers for February 2019 are provided in the following table:
Fantasy Contest Provider
February 2019
Fantasy Contests
Adjusted Revenue
February 2019

State Tax Due

DraftKings
$906,451.16
$135,967.67
FanDuel
$622,815.68
$93,422.35
Fantasy Football Players Championship
$47,744.12
$7,161.62
DRAFT
$23,948.17
$3,592.23
Yahoo Fantasy Sports
$9,726.97
$1,459.05
Sportshub Technologies
$6,536.89
$980.53
Fantasy Draft
$5,818.57
$872.79
Full Time Fantasy Sports
$3,985.25
$597.79
Boom Fantasy
$2,151.45
$322.72
Total
$1,629,178.26
$244,376.75
The report can be found at http://gamingcontrolboard.pa.gov.
About the Pennsylvania Gaming Control Board:
The Pennsylvania Gaming Control Board is tasked to oversee all aspects of the state's casino industry, including sports wagering offered currently at six locations. The oversight also includes other new gaming initiatives, expected to be launched in the coming months, which were created through Act 42 of 2017, an amendment to the Race Horse Development and Gaming Act.
The Commonwealth's casino industry currently consists of 10 stand-alone and racetrack casinos in operation, along with the two smaller resort casinos. These facilities collectively employ over 16,000 people and annually generate approximately $1.4 billion in tax revenue from slot machine and table games play. The largest portion of that money is used for property tax reduction to Pennsylvania homeowners.
SOURCE Pennsylvania Gaming Control Board
Americans Will Wager $8.5 Billion on March Madness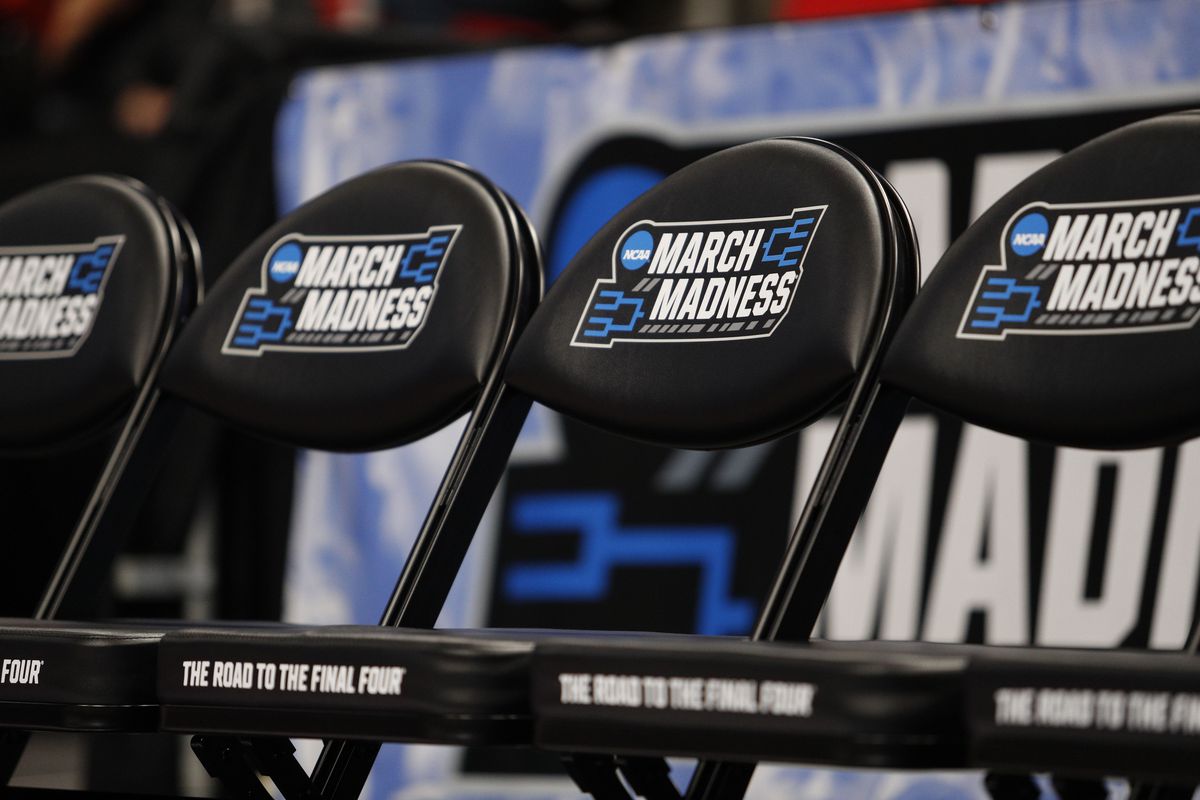 Reading Time:
2
minutes
47 Million People Plan to Place Bets on NCAA Men's Basketball Tournament
Americans plan to wager $8.5 billion on this year's NCAA men's basketball tournament, with 1-in-5 adults placing a bet, according to a new survey released today by the American Gaming Association (AGA).
Key findings from the survey, conducted by Morning Consult, include:
47 million American adults will wager

$8.5 billion

on March Madness;

$4.6 billion

 will be wagered on a collective 149 million brackets by more than 40 million people;
Nearly 18 million people will wager

$3.9 billion

at a sportsbook, online, with a bookie or with a friend;

4.1 million will place a bet at a casino sportsbook or using a legal app;
2.4 million will bet illegally with a bookie; and
5.2 million will bet online, likely at illegal offshore sites.

The plurality of bettors favors

Duke

(29%) to win, followed by

Gonzaga

(9%),

North Carolina

(8%),

Kentucky

(7%),

Virginia

(5%) and

Michigan

(5%).
"During this year's tournament – the first in post-PASPA America – sports fans are expected to bet 40% more than they did on this year's Super Bowl," said Bill Miller, AGA's president and chief executive officer. "Unlike any other sporting event in the country, March Madness attracts millions who fill out brackets, make casual bets with friends or wager at a legal sportsbook, which Americans can now do more than ever before."
Since the U.S. Supreme Court's ruling in May 2018, more than $5.9 billion has been wagered in the now-eight states with legal, regulated sports betting, enabling consumer protections and generating valuable tax revenue for state, local and tribal governments across the country.
"These results indicate there's still work to do to eradicate the vast illegal sports betting market in this country, and we're committed to ensuring sound policies are in place to protect consumers, like the 47 million Americans who will bet on March Madness," continued Miller.
Sports betting legalization is currently being considered in 23 states across the country.
Methodology

This survey was conducted on behalf of the AGA by Morning Consult between March 1-7, 2019, among a national sample of 11,002 adults. The interviews were conducted online, and the data were weighted to approximate a target sample of adults based on age, race/ethnicity, gender, educational attainment and region. The margin of error is +/- 1% and greater among subgroups. Bettors include those who expect to place a bet online, with a bookie, with a casino sportsbook, casually with a friend or participate in a bracket contest.
About AGA: 
The American Gaming Association is the premier national trade group representing the $261 billion U.S. casino industry, which supports 1.8 million jobs nationwide. AGA members include commercial and tribal casino operators, gaming suppliers and other entities affiliated with the gaming industry. It is the mission of the AGA to achieve sound policies and regulations consistent with casino gaming's modern appeal and vast economic contributions.
Source: American Gaming Association