A blockchain casino is coming with a huge Jackpot for users!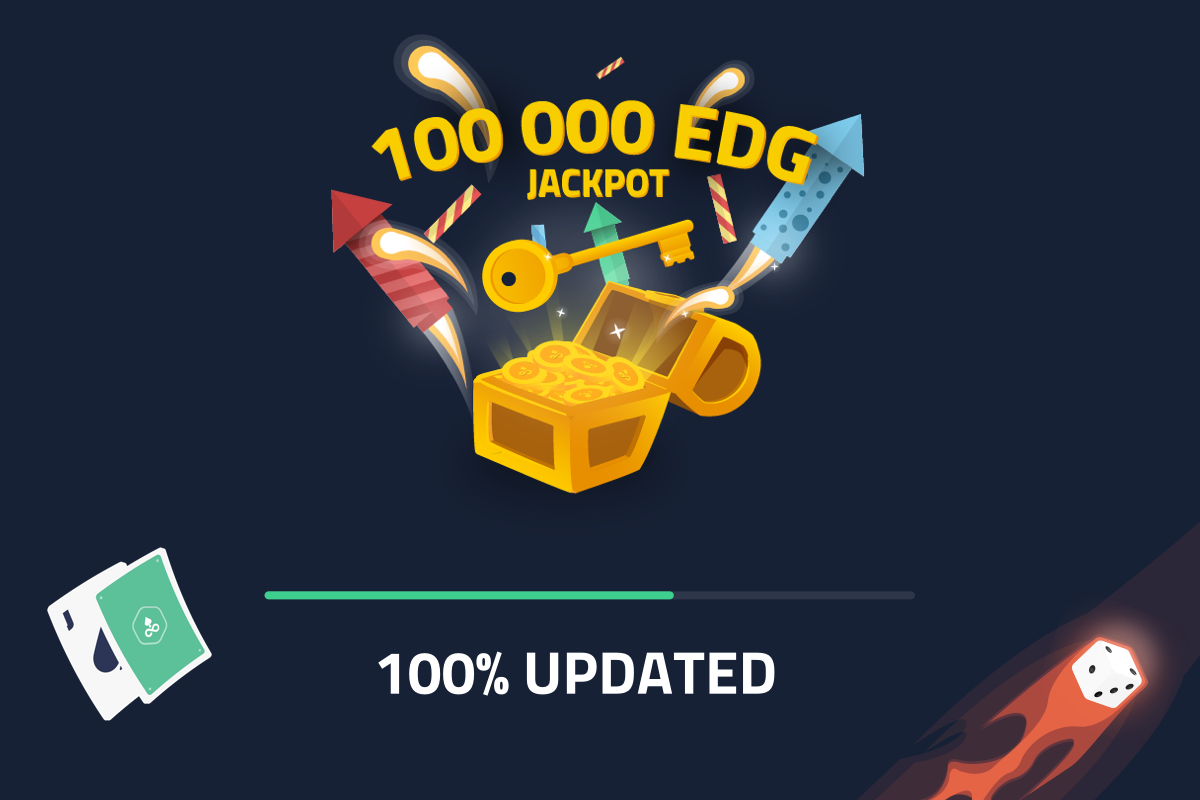 Reading Time:
3
minutes
The latest trends are showing – online gamblers are expecting more transparency from casinos. It's therefore no wonder that blockchain is a huge trend in the gaming industry over the past few years, and shows no signs of slowing down. Bringing in a lot of new competitors and creating a whole set of new standards for the current players, these casinos are claiming to bring transparency to the perceived shady casino market. With these being quite new projects they are already generating a huge pool of players and coming with even better platforms and bonus systems. One of these casinos – Edgeless, the world's first smart contract powered blockchain casino platform.
Edgeless has just released the new and improved platform; with the revamped design and a huge surprise – a 100,000 EDG Jackpot to be won on New Year's eve.
A new design, an even more intuitive and user-friendly interface, faster registration and near-instant deposits — these are the changes you'll notice on the new Edgeless casino.
The most noticeable feature on the new Edgeless casino is its improved UI/UX design. The team has made the platform even more attractive and user-friendly, existing and new players can now enjoy the Edgeless casino experience without hassle.
Edgeless has also updated the entire registration process and has gotten rid of any distractions that could impede new players. The major casino update will allow for quick deposits through Bitcoin, Ethereum and enable players to instantly exchange to EDG tokens.
Casino players will no longer need to wait 30 minutes for their Bitcoin deposit to be processed and will be able to access games quicker than ever before. Although users will be able to play in the casino without uploading various documents, they will be required to provide additional information on withdrawals.
‍
‍Also, the team has a special New Year's surprise for Edgeless casino players: get ready to win 100,000 EDG!
How to win the 100,000 EDG Jackpot
Starting from today, each Edgeless casino player will get the chance to open a chest for each 1,000 EDG they deposit. Inside those chests, players will find up to 10 keys. One lucky key will open the Jackpot's chest holding 100,000 EDG tokens.
‍
The winning key will be randomly selected using the Mersenne Twister's pseudorandom number generator on December 31st at 2:00 pm GMT. The owner of the lucky key will win 100,000 EDG tokens.
‍
Win the 100,000 EDG Jackpot. Visit Edgeless casino!
Russia to formulate new legislation on cryptocurrencies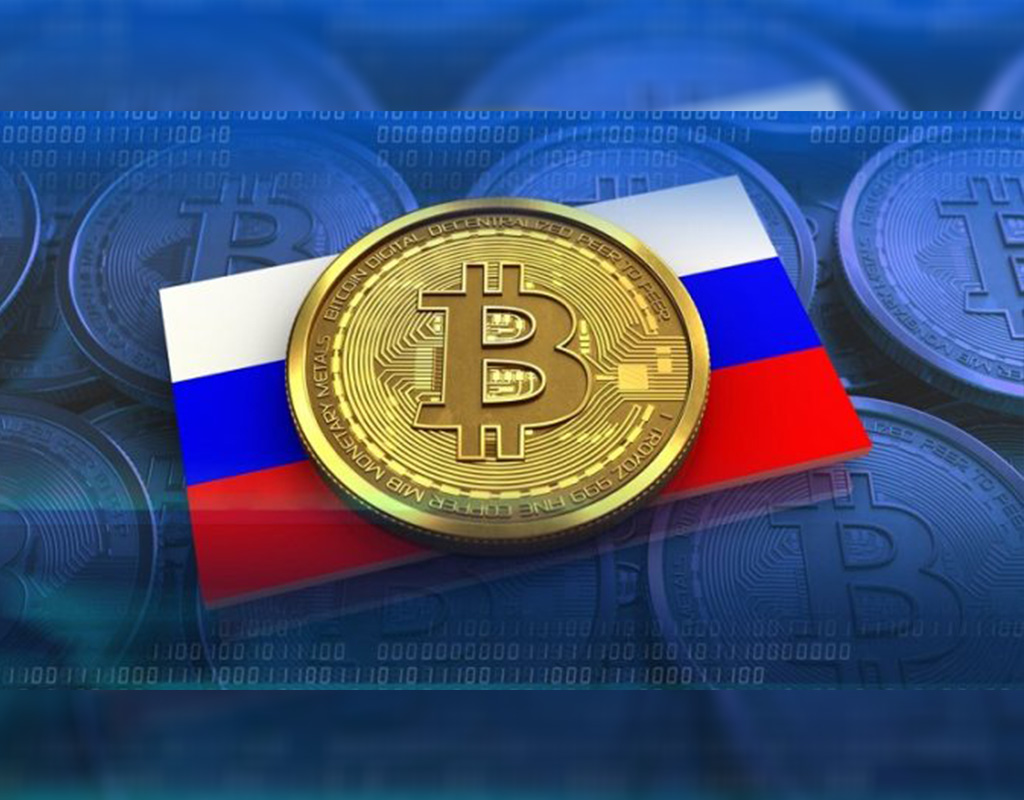 Reading Time:
1
minute
The Russian Parliament Duma is likely to consider a new legislation on cryptocurrency in the coming winter. Anatoly Aksakov, the State Duma Committee head on the Financial Market, said that the parliament will consider a new regulatory bill to monitor the cryptocurrency circulation in the market space in January or February
He said: "The long-awaited law on digital financial assets is in the GPU for approval … It is in conjunction with two others: the law on the regulation of investment platforms or crowdfunding and changes to the Civil Code. We agreed that the law on digital financial assets should be adopted along with these two legislative acts … Judging by the information that I have, this is January-February. Most likely, February, of course. Consideration of all three bills should pass," he stated.
Earlier last year, the lower chamber adopted the first reading of digital assets bill, which was introduced by the Federation Council members with Aksakov as the head and the deputies of State Duma. However, his statement suggested that this time in February the law would be framed in such a way that it administers crypto activities in the insurance and banking sectors.
 "The next law from digital is a bill regulating the activities of electronic platforms, in use, the marketplace. I submitted this bill to the State Duma for consideration at the end of December. We have a plan to adopt this law by February 15 in order to launch a pilot project about 20 credit institutions and the Moscow Stock Exchange are preparing, "he said.
CoinPoint continues its global expansion by signing new deals in the Asian iGaming market in 2019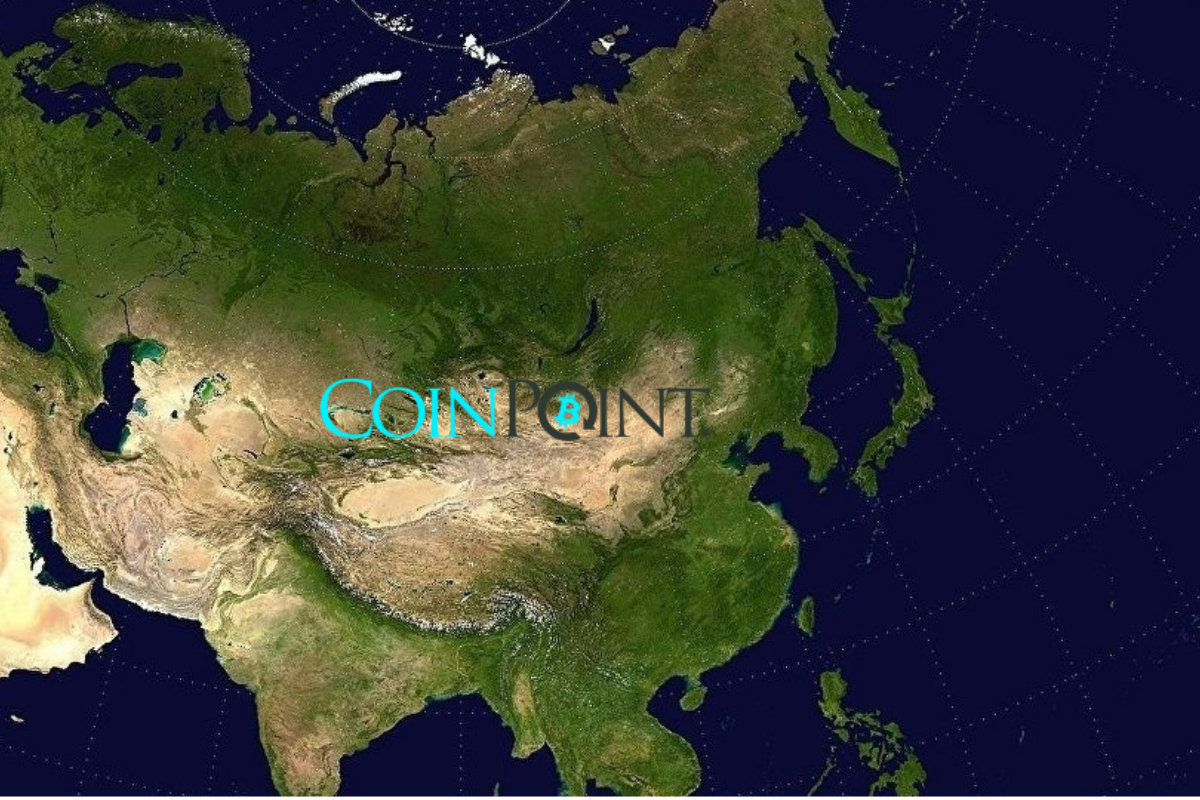 Reading Time:
2
minutes
It's a beginning of a very successful year for CoinPoint Group INC. CoinPoint is a leading multinational premium digital marketing agency, with outstanding place on the global blockchain and crypto map since 2013.
CoinPoint a well-known partner within the iGaming business, as it has helped dozen of igaming companies achieve amazing results and exponential growth in their business, while first integrating blockchain into their model and helping operators position themselves better in the market.
Asia, being the major and one of the biggest markets in terms of iGaming for all sectors including live dealers, sports betting and table games, is in a dire demand for new technologies and solutions and also professional and experienced partner to advice on the right marketing approach in such a dynamic and demanding industry. By participating in one of the biggest Asian iGaming events in March 2019, CoinPoint is aimed at confronting these demands and further assist the most aspiring projects in the industry reach the well-deserved prominence.
Denitza Alexieva, Head of Marketing of CoinPoint Group INC. underlines:
Asia is a complex market and our clients recognized they needed a professional agency with global experience and a strong network of local partners. CoinPoint has been in this market since 2013 and it helped numerous platforms, providers and operators implement crypto solutions throughout the years. We see Asia as the leading market to implement blockchain technology into iGaming businesses. We at CoinPoint keep bestowing our blockchain and crypto knowledge to them, so that they can keep up the pace with the latest blockchain trends.
EOSBet is the first fully-licenced and provably fair on-chain casino whose marketing campaigns and Asian market reach is successfully put through by employing CoinPoint's remarkable strategies and network of connections. EOSBet is currently ranked as no.1 Gambling dApp on ample of dapp reviews, and has seen its user-base grow significantly, especially those from Asian countries.
"We're very excited about CoinPoint's expansion into the Asian iGaming market. The vast majority of our traffic comes from Asia, so it's important to have a strategic marketing partner in the region. Players in the Asian market have a strong understanding of the benefits that blockchain technology brings to the gaming industry, especially with regards to provable fairness and new token economies".
Similarly, we are lending RWB solutions international a hand in crypto implementation and integration especially in Korean and other Asia-Pacific countries. The immediate upshot of our consultation is an emergence of Asian-based iGaming brands which started optimizing RWB's resources to the best of their capabilities.
Miscellaneous clients operating on the Asian market, have been added to CoinPoint portfolio, but can't be quoted because of signed NDA. The majority of CoinPoint's clients spring from dApp and payment solution industries.
Nowadays and further down the road into 2019, CoinPoint is, and will be, working more with Asian clients and partners to present, implement and monetise blockchain solutions, together with dApps technologies, advanced acquisition channels, hosting and CDN prioritization, new age of gaming solutions, P2P sports betting and many more.
If you are interested in discussing our capabilities and outreach in Asia, you can contact us on sales@coinpoint.net .
Secure Trading Group joins hands with Bit4.Sale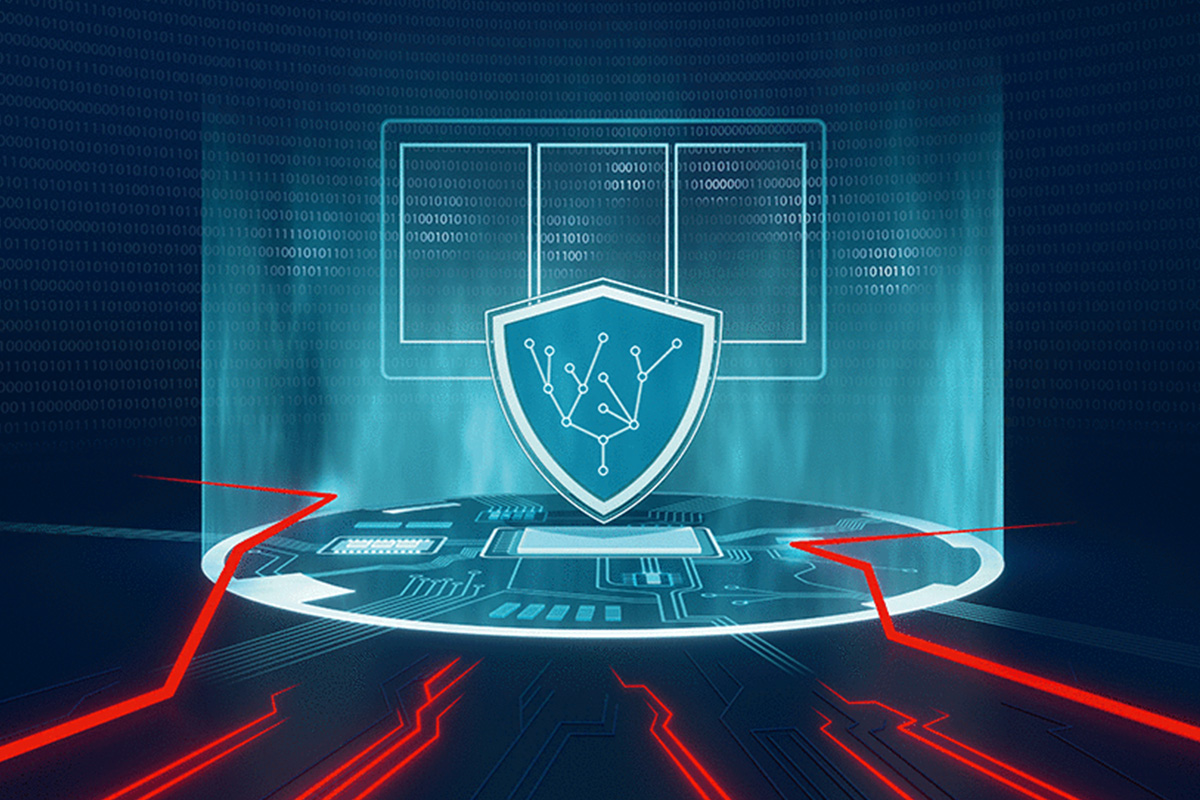 Reading Time:
2
minutes
The UK-based Secure Trading Group has signed an agreement with cryptocurrency exchange Bit4.Sale for providing payment solutions. The deal will ensure a seamless checkout experience for the customers of Secure Trading Group with the help of 3D Secure technology.
Bit4.Sale makes use of sophisticated technologies, aiming to deliver the best customer experience so everyone wanting to buy cryptocurrencies can do it with ease. Barriers to transactions were eliminated, making them as fast and efficient as possible. Bit4.Sale offers Bitcoin, Ethereum, Litecoin, Ripple and Bitcoin Cash and pays securely with their debit and credit cards.
Bit4.Sale's cryptocurrency exchange places a huge emphasis on security and the creation of a safe, secure and reliable environment for the transferral of digital assets via their web interface. Secure Trading Group calls upon cyber security sister-company Cyber1 for security solutions, meaning that Bit4.Sale's platform will be resilient to even complex, multi-layered threats.
"Bit4.Sale are new to card payments, and Secure Trading/acquiring.com's proven expertise makes them the perfect payments providers to help us take our first steps in this area," Aleksei Kriachkov, the owner of Bit4Sale said. "As a new company, we want to choose only service providers with prominence in the Blockchain and crypto sectors, and this relationship will ensure that. Having said that, this partnership will help us deliver the best possible experience to our customers. The process of purchasing Bitcoin, Ethereum, Litecoin, Ripple and Bitcoin Cash from our cryptocurrency exchange is secure and seamless. All our clients need is to register on the exchange, verify their identity, which has been set up in a user-friendly and easy way, and place their first order!"
"We pride ourselves in providing fantastic technical and personal support; our UK-based Support and Account Management teams are experts in the payments landscape, and Bit4Sale will benefit hugely from this," Craig Brightly, head of sales at Secure Trading added. "We are continuing to grow our influence in the crypto sector, and exciting, ambitious crypto companies such as Bit4Sale help us to do this."