Exclusive interview with Yiannis Gangas, Chief Product Officer at Vermantia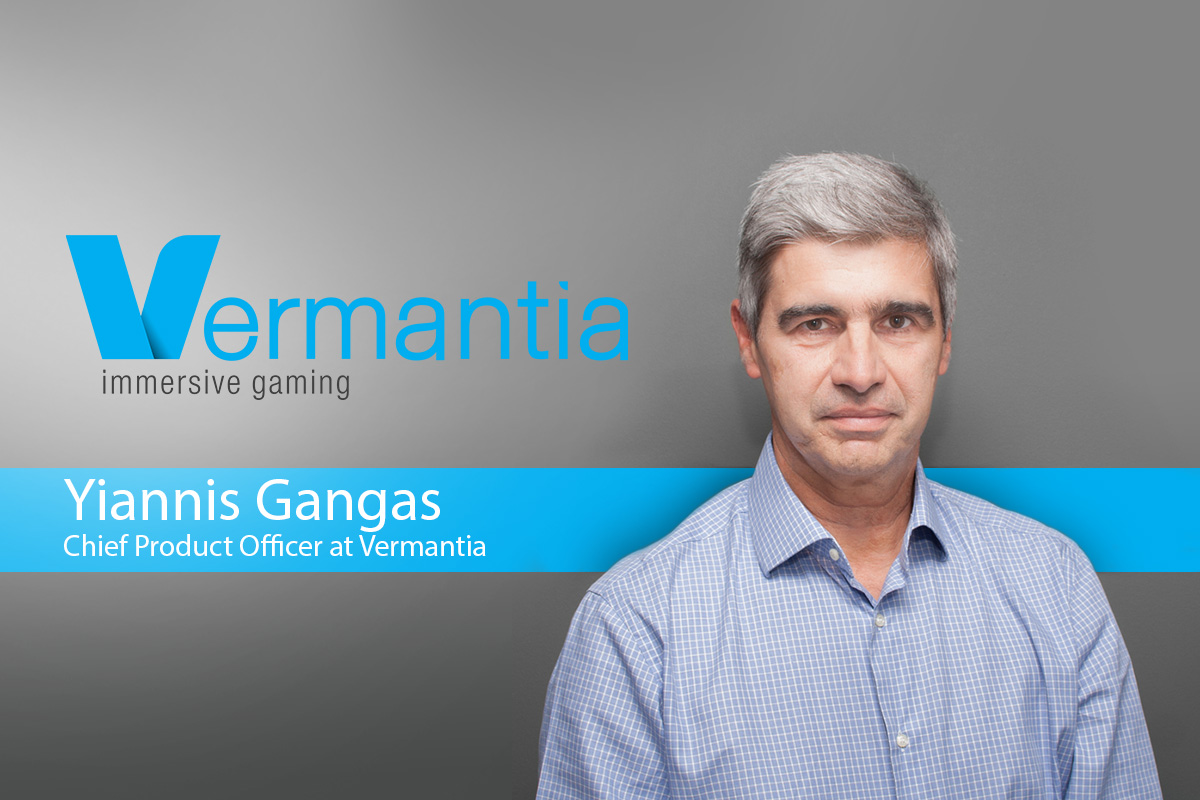 Reading Time:
3
minutes
Vermantia's round the clock live racing service has been turning heads in the industry for some time now. European Gaming caught up with Chief Product Officer Yiannis Gangas to get the low down.
Tell us more about the live racing channels and what they offer.
In short, it's the most comprehensive source of live horse and greyhound racing that any retail or online operator could require. We deliver more than 70,000 premium live events a year from the best tracks in the world, including the United Kingdom, Australia, South Africa, and USA. These feature highly-competitive racing that are proven to attract high-levels of customer engagement and ensure good margins as well as profitability. Crucially, they are available 24/7, so that wherever operators are in the world they can rest assured that they have a high-quality live product on tap for their customers. It is an end-to-end solution too, with a complete odds service, adaptable data feed, automated channel production platform and the latest in broadcasting and streaming technologies.
What makes the Vermantia service different to what else is currently available?
Our live racing content is round the clock, suitable for any time zone, and the most extensive available. Its presentation is also bespoke to each operator. We appreciate that there are local requirements in every territory, so we localise the service by customising the design and content, as well as offering an adaptive data feed for faster deployment. We're very careful to make sure we don't bundle content together which operators don't want. It's very much about listening to what they require and adapting accordingly. We can provide professional live commentary and race cards in any language required and can provide sales and marketing support too. We appreciate not every market has the horse and greyhound racing in its DNA, so there is an educatory requirement on occasion. But we have found that operators who take the plunge even in these markets are not disappointed.
What role does virtual sports have to play in all this?
Virtuals is a really important product and very popular with players. Our service is among the best out there with 20 virtual channels delivered to customers internationally. I'm also delighted our unique baseball game was also recognised at the SBC Awards in London earlier this month. Virtuals has an army of fans around the globe who enjoy it in its own right, as well as those who are happy to get involved in between live sports coverage. But for the latter group, who I think are the majority of customers, it is all about live. I am very pleased to say that Vermantia broadcasts 40 per cent more live racing action than any other provider in the industry. That is particularly important in some countries who do not allow virtuals, of course. But for the others, any operator will tell you that the real sweet spot for customer engagement, whether that's in retail or online, is good quality data, readily available betting markets, and live pictures. That is the holy trinity.
How is this live content distributed?
There is no one size fits all when it comes to distribution and it is important to be flexible. A retail operator in Africa is going to have different requirements and infrastructure to an online brand servicing the Nordics. As a result, we can use either satellite broadcast or streaming to deliver our live race channels. The former covers the globe and offers 24/7 playout monitoring, SLA, and high efficiency video coding for maximum quality at minimum bandwidth. Our streaming solution is ultra-low latency. It's less than a second, in fact, which is as fast as anything in the industry, and much faster than some of the options available to operators.
Which markets do you service at the moment and which operators currently take live racing from Vermantia?
Our live racing channels are deployed in Europe, CIS, and Africa with operators as large as OPAP and Intralot Group who are among our long-standing partners. We are also rolling out as we speak to new clients from Central and Southern Europe to the Caribbean, proving that this type of content delivered in such a user-friendly fashion has universal appeal wherever operators and their customers find themselves in the world.
EveryMatrix is showcasing 'Unlimited Creativity' in London this February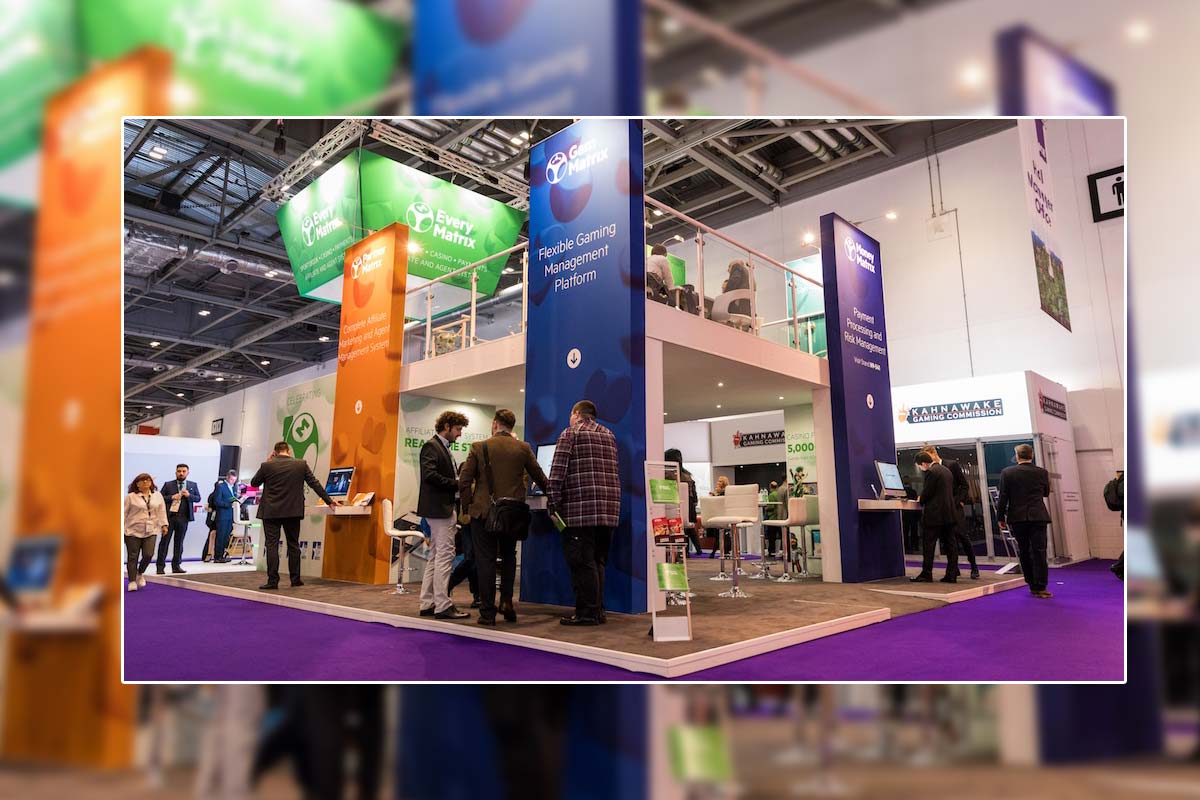 Reading Time:
5
minutes
EveryMatrix showcases their portfolio of iGaming B2B products at ICE London (5-7 February, ExCeL London, UK). The products were rebuilt from the ground up in the last couple of years. The common theme is modularity, giving unprecedented flexibility for clients and catering for some of the largest companies in the industry. Ebbe Groes, CEO, EveryMatrix, discusses the company's approach to achieving success and profitability for EveryMatrix clients.
How do you feel ICE London helps develop iGaming and your company?
ICE starts the iGaming year with all the major names in the industry joining together. This event is a great opportunity to consolidate existing partnerships and secure new business contacts. Obviously, our focus is on securing new clients, but we also come to interact with other B2B providers. Our main products, across Casino, Sports, Payments, are all based on the common principle of aggregation of the best products and services within each vertical, so keeping up to date with these is vital.
How are you standing out from the crowd in an increasingly crowded market?
We today stand out thanks to our vision to shift progressively from "boxed" platform ecosystems to specialised, modular and platform independent products. In the past few years, we've rebuilt all our products from scratch with a strong focus on using state of the art technology, and we're excited to showcase this at ICE.
By splitting up our core applications into many smaller applications we have been able to cater for a much wider set of clients than before – and I believe, wider than our competitors. We today span the entire range from completely servicing smaller companies, including start-ups, to the largest operators in the industry. This is because almost everything we do can be isolated and delivered independently yet also delivered jointly in a full turn-key solution.
Our products today allow deep integrations with any platforms and can be adapted to different clients' needs, depending on the size of their business, goals, technical and legal requirements in the jurisdictions they work in. This flexibility has in only a single year increased our set of clients by fifty percent, including some of the largest companies in the industry.
The EveryMatrix platform offers operators individualised front ends. What that EveryMatrix does are key elements to increase variation, personalisation and gamification across different operators and markets?
The design and functionality of both casino and sportsbook front-ends is key to success and profitability. This is not only about usability but also about retention, personalization, localization, and promoting the most profitable games and bets. Even further, it's about conversion of visitors to sign-ups or conversion of players from casino to sports or the other way around. Having a template front-end, like tens of others, will not cut it in the long run.
EveryMatrix realized this early and today have many casino operators on our platform who fully control their front-end. Now the time has come to bring this revolution to sports. Our Casino, Sports, and Payments WebAPIs offer the easiest way in the entire industry for you to build and control your own front-end and have complete freedom without the restrictions normally imposed by a platform provider.
To support even more customization and to help operators increase conversions, we have launched a second generation of bonus system, another industry first. This is a stand-alone system to create, manage and report on bonusing for both casino and sports products and helps operators to combine bonus programs and promotional packages that are activated by various triggers. It can even be delivered to clients on their own platform, it is neither tied to the system of the game provider nor to the EveryMatrix platform and wallet service as all other bonus systems are.
Overall, between bespoke front-end, real-time delivery of data to bespoke CRM systems of clients, API driven applications, an extremely flexible bonus system, we achieve the overall goal of Unlimited Creativity for gaming operators in terms of player experience. The key for us as B2B provider is not to limit or even guide the clients but to help them implement their own ideas and unleash their own creativity!
What genius solutions will you be showing at ICE London?
We'll exhibit our full product suite which covers Casino, Payments, Sports, Platform, and Affiliate systems.
Our flagship product CasinoEngine is the largest casino content aggregator in the world with 8,000+ across more than 140 vendors and sub-vendors. CasinoEngine is a true next generation solution thanks to its unified back office and services integrated into many specialized APIs. We have followed our long-term vision to solve key operational and product offering issues affecting operators and we're pleased to present at ICE 2019 a robust solution that is already used by market leading operators such as Norsk Tipping, Tipico, Wunderino, Adjarabet, the Genesis group, and many others. Activity for CasinoEngine clients more than doubled in 2018, with record volumes month after month. We look forward to showing at ICE the key reasons why CasinoEngine clients grow faster than the market as a whole.
MoneyMatrix team joins ICE 2019 as well. MoneyMatrix can provide automated payment routing, risk management and KYC solutions globally. MoneyMatrix is not just an EveryMatrix software service, but a Malta licensed regulated financial institution within its own right with the ability to provide payment processing to any merchant operating within the e-commerce space. In our first full year of operation, we signed more than 20 new clients and today process hundreds of millions of euros monthly. We've won Best Payments Aggregator Award (Malta Gaming Awards) and Best in Business Payment Processing and Risk Management Company Award (Malta's Best in Business Award).
Not forgetting about our sport products, OddsMatrix is gearing up to join ICE to showcase our latest OddsMatrix Sports Data Feeds products, including the recently launched OddsMatrix Aggregator – a powerful and unique tool which allows bookmakers to combine odds, settlement, and score feeds from multiple providers into a single aggregated feed, all processed in real-time! The Aggregator is itself a key component of the refactored fully managed sportsbook, the OddsMatrix Sportsbook.
Last but not least, our PartnerMatrix team will join ICE 2019 as well and will showcase a complex Affiliate Software Solution and Agent Management System, including the newly launched features such as the Reactivation Rewards for affiliates, Server to Server (S2S) tracking that improves accuracy of the conversion, and Player Segmentation for better optimization of the affiliate rewards. PartnerMatrix also delivers feeds and APIs for affiliates to obtain reports and data automatically. Catena Media is just one of several companies using this new service.
What is it about ICE London which sets it apart for EveryMatrix?
ICE represents innovation and new business so it's easy to understand why it's attracting established companies from all over the world. That's why ICE London is the perfect meeting spot for all major players in the industry and has gained the reputation of being THE place to network within the international gaming community.
This event is an excellent opportunity to reconnect with clients and suppliers and that's why our delegation includes representatives from all our offices, from sales, marketing, product management to development and top management. London is a major mark on the iGaming map and ICE is testament to that.
Join EveryMatrix at ICE London 2019 at Stand N6-310, where the company will exhibit its next generation of B2B iGaming solutions and herald exclusive news for the coming year.
Exclusive Q&A with Global Gaming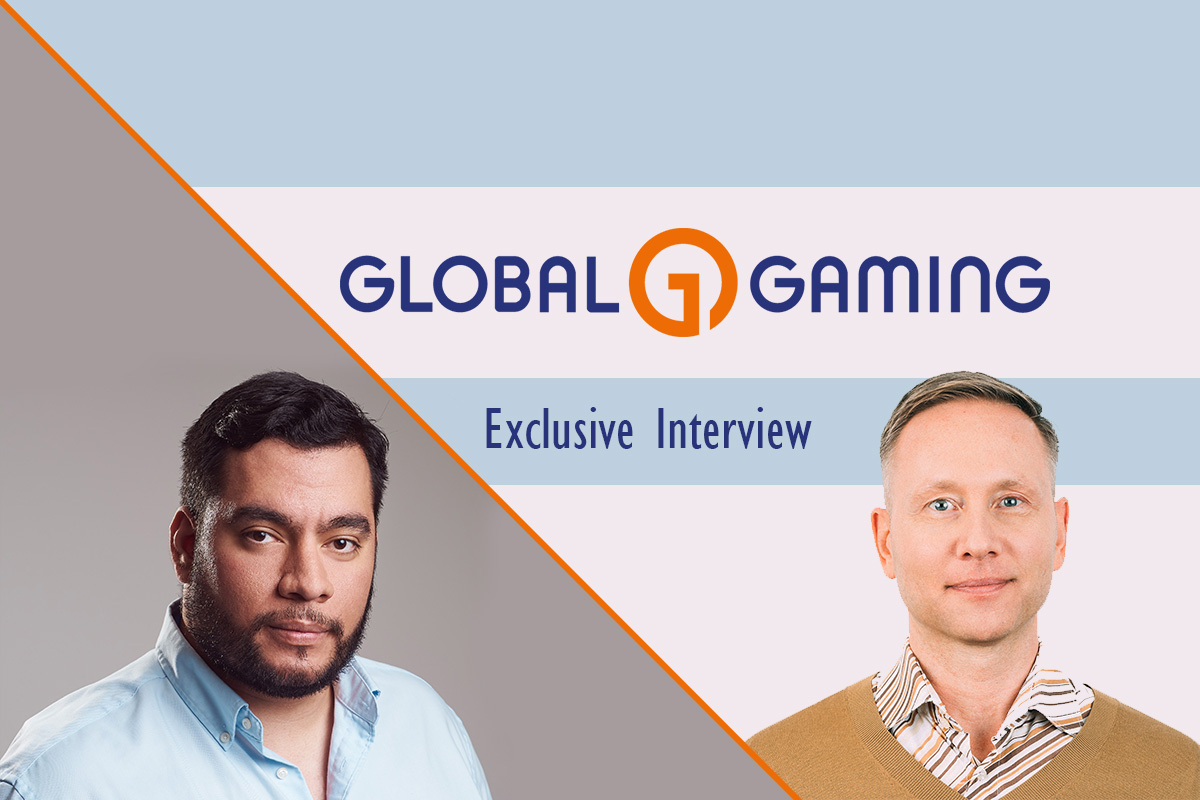 Reading Time:
3
minutes
Global Gaming's Chief Growth Officer Alessandro Focardi and Estonian Country Manager Indrek Tappo sit down with European Gaming to talk about Ninja Casino's recent launch in Estonia
European Gaming: Why did you decide to expand Ninja Casino into the Estonian market?
Indrek Tappo: Estonia plays a big role in our organisation, and we have one of our service centres in Tallinn so we've grown to appreciate the country. Also, Estonia is a licensed and fully regulated, forward-thinking market as well as a hi-tech country, at the forefront of digital development and with a very advanced banking sector. This makes it an ideal country for us to operate in as all our innovations will work very well in the market.
Additionally, the Estonian regulator was appreciative of our innovative technical solutions, which ensure business transparency and compliance, so it was relatively straightforward for us to be granted a licence, which we obtained in July of this year.
European Gaming: What is the current state of the Estonia iGaming market?
Indrek Tappo: We believe there is a good mix of operators and offerings, yet we feel that we can bring so much more to the Estonian players with Ninja Casino. The same way we've dramatically enhanced the player experience for Swedish and Finnish players.
There is potential for exponential growth for online gaming on a global scale and we believe Estonia is no exception. The room for growth in Estonia is supported by positive macro-economic factors such as above European average GDP growth, an all-time low unemployment rate of about 6% and rising income levels.
European Gaming: What are your ambitions for the Estonian market? What can Ninja Casino offer players which isn't already available in the territory?
Alessandro Focardi: Our level of service and our award-winning product provides a much more convenient and easy way to enjoy the playing experience. We can offer players a tailored environment with incredibly fast cashouts, plus we bring our experience from other similar markets where we've managed to delight users.
In terms of ambitions, we aim to become one of the market leaders in Estonia, much like we have managed to do in Sweden.
European Gaming: What kind of marketing initiatives will you put in place to promote the Ninja Casino brand in Estonia?
Indrek Tappo: We always take a holistic approach when looking into what we can offer a new market and the ideal marketing mix. Our goal is of course to make Ninja a household brand among online players. Currently, we're keeping our cards close to our chest but watch this space as we have some great initiatives coming up.
European Gaming: Global Gaming already has an office in Tallinn, will you be looking to add more staff to your operations in Estonia?

Indrek Tappo: We're very happy with the growth we've enjoyed in Tallinn, bringing top talent on board and building a great hub for highly qualified people. For those reasons, we certainly want to grow our Tallinn operations and, as a testament to this, we have just recently refurbished and expanded our office, making room for further growth in terms of headcount.
We currently have a number of vacancies in Tallinn and will likely see that number grow in the near future.
European Gaming: With Sweden a key market for Global Gaming, how is the company preparing for the newly-regulated market which opens in 2019?
Alessandro Focardi: We were among the first operators to submit an application for a Swedish licence back in August and are very much looking forward to it.
We believe in taking a focused approach, analysing where the biggest opportunities are for us to enhance our connection to our users and what the market opening could mean to us in terms of increasing our capacity to give more to our players.
We're very excited about some of the developments we have in store for Sweden in 2019!
European Gaming: With bonus limitations set to be enforced, how do you think this will impact the market? Do Global Gaming have any concerns about the restrictions on bonus offers?
Alessandro Focardi: Regarding bonus limitations, we've been very lucky to have always been on the side of providing users with a better experience instead of trying to compete through bonuses.
Since the beginning, we've looked for ways to enhance the players' experience and increase brand loyalty instead of offering generic discounts and bonuses, so we welcome these changes that will create a healthier, more responsible environment for both players and operators.
European Gaming: Lastly, how are preparations for your new sportsbook coming along?
Alessandro Focardi: We're all very excited about launching sports but are presently not at liberty to comment further.
Exclusive Q&A with Sandra McWilliams of SIS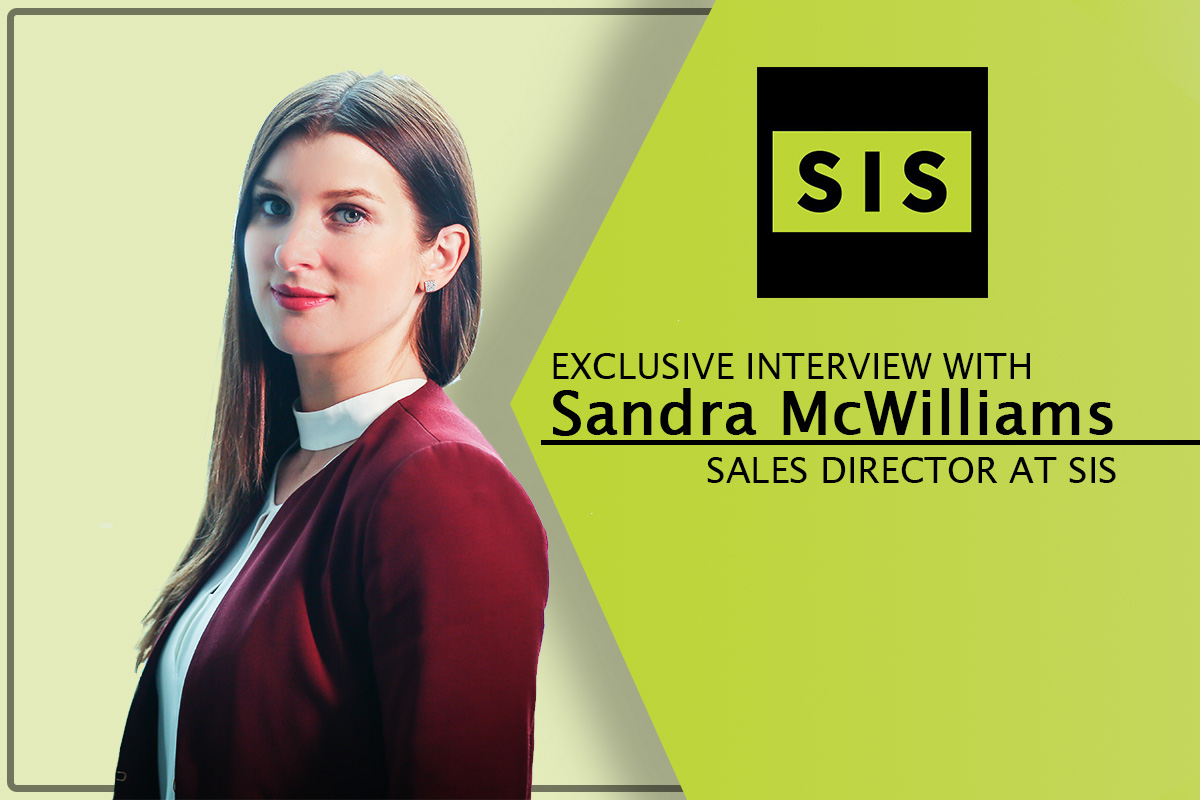 Reading Time:
3
minutes
Always on: any day, any time
Sandra McWilliams, Sales Director at SIS, talks to European Gaming about the development of their 24/7 Live Betting Channels as SIS looks to drive further progress in 2019
European Gaming: What was the motivation behind your recently released 24/7 Live Betting Channels?
Sandra McWilliams (SM): Consumers are so used to having everything on demand due to recent technological advances – such as streaming a box set on demand, and accessing millions of songs at the click of a button.
An unmistakable market trend is that consumers value being able to access their preferred form of content on their own terms. More specifically, within the betting & gaming market, bettors shouldn't have to wait for their next engagement opportunity, and now, bettors can access betting on racing opportunities every three minutes, with the launch of our new 24/7 Live Betting Channels.
These 24/7 Live Betting Channels provide bettors with regular betting opportunities throughout the day, across all time zones, at times that suit them. It is important that there is quality content in all time slots to engage bettors around the world.
European Gaming: To what do you attribute this scaling demand?

SM: I think the demand has always been there, it's just been a question of knowing how to service it effectively. Especially when it comes to serving a global network of partners, which goes to the heart of SIS's status as a truly worldwide supplier of betting content. Trite as it may sound, content remains king. You've just got to understand how best to package it, so that every operator gets something that's really relevant for them, wherever they are on the map.

European Gaming: Do you think the needs of the bettor have changed?

SM: I expect they haven't. I think our innate tastes and desires largely stay the same. The difference is the ability to deliver what the customer wants– and that's a combination of technology, allied to the distribution model. Up until the mid-2000's it was commonplace for consumers to have to wait each week to watch an episode of their favourite programmes but now with the proliferation of streaming services we can binge watch an entire series on demand. Consumers have wanted the ability to watch their desired programmes at times that suited them but both technology and the distribution models prevented them from doing so, until now. The same is true in the betting industry, bettors have always wanted to see the content they are betting on but it hasn't always been possible until now.
European Gaming: How are you able to fill the channels with content that cover all hours of the day?

SM: We've made a concerted effort to boost our racing portfolio, adding quality live racing from racecourses across the globe. Last month we announced a partnership with Tote Media to distribute live pictures from the Latin American Racing Channel's (LARC) meetings. The agreement expanded SIS's Latin American horse racing suite to over 4,500 races per year, with racing from Chile, Argentina, Brazil, and Peru. It also showcases some of the elite racecourses in the region, such as Hipódromo Argentino de Palermo, Hipódromo Chile, Club Hipico Santiago, San Isidro, Monterrico and Gavea. These rights acquisitions follow similar distribution deals with Kranji Racecourse in Singapore, and the Melbourne Racing Club and Thoroughbred Racing South in Australia (in association with RMG) to further bolster a truly international portfolio of premium horse racing.
European Gaming: Explain the format on offer across these live channels?

SM: We can provide these channels as an end-to-end solution to both online and retail operators, featuring live streamed pictures, data, on-screen graphics with betting prompts and an extensive range of markets and prices. These new channels are delivered in a 'Watch and Bet' format and provide attractive and profitable short-form content throughout the day, with a betting event every 3 minutes.
To maintain quality events at all hours of the day, it features exclusive, world-class live UK & Irish horse racing, with international horse racing from Dubai, Latin America, Mauritius and South Korea, as well as UK & Irish greyhound racing. In addition, these events are interwoven with market-leading virtual horse and greyhound races to maintain engagement levels.
European Gaming: Do these channels allow for customisation at all?

SM: Absolutely, there's an option for operators to customise the channels in order to brand them to their specific requirements. This ensures that operators can adjust the product to meet their own individual needs. We can accommodate bespoke partner logos, time zones and languages for commentaries, plus on-screen graphics and betting triggers.
European Gaming: Are there any major operator deals in the works as we start the build up to ICE 2019?

SM: I'm happy to report that we have a number of tier-one operators already lined up to take our 24/7 Live Betting Channels before the end of the year. Naturally, we plan to add to that pipeline between now and ICE in February. As the leading supplier of 24/7 racing, we hope that our stand at ICE will prove the first port of call for operators looking to provide their customers with frequent betting opportunities.