Cryptocurrencies versus a financial crisis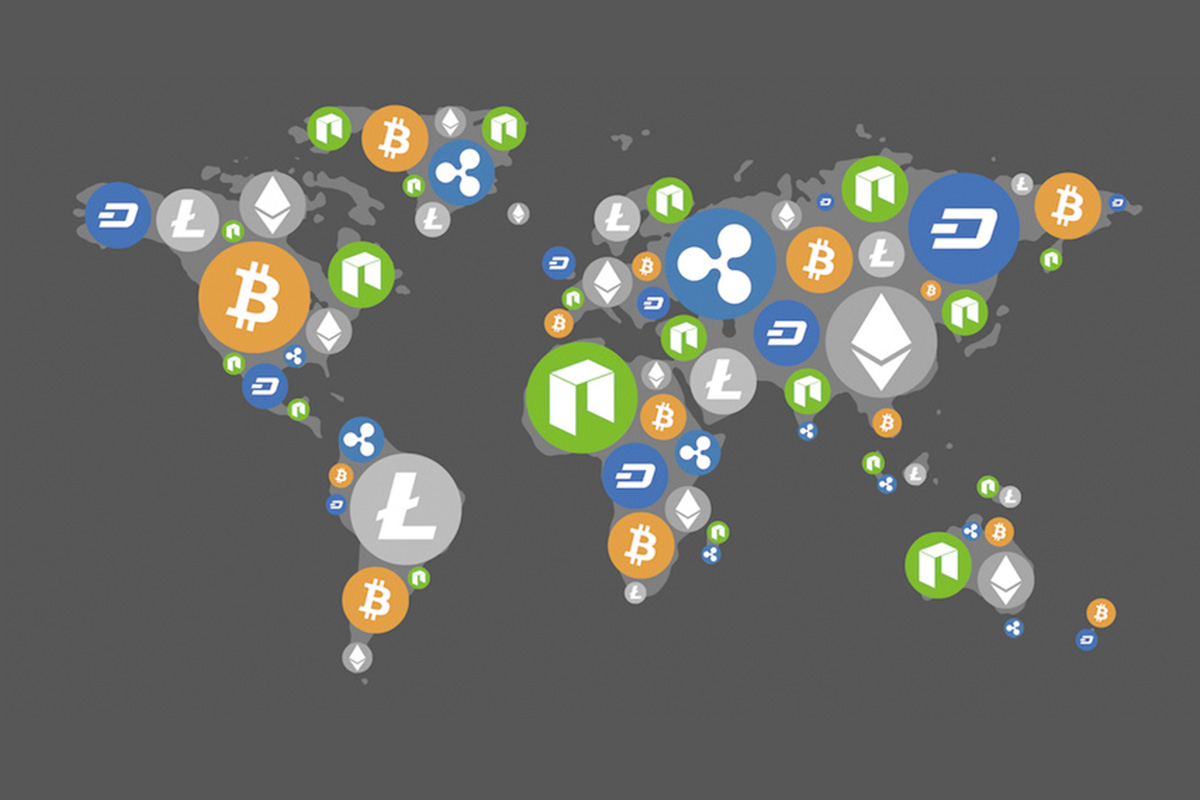 Reading Time:
4
minutes
The Crypto Market has not yet passed the most important test
Bitcoin, the most popular cryptocurrency, has existed for over 9 years, although the cryptocurrency market started to gain most popularity last year. However, this period of time is not that long enough to be able to assess how the cryptocurrency market will behave in the long term and if it will grow, as its supporters expect. All this is because the cryptocurrency owners did not come into contact with the key factor that allows to assess the durability of any given market – the financial crisis.
How will Bitcoin and other cryptocurrencies behave in the face of the financial crisis?
We can distinguish two extreme approaches to this issue. People counting on the fact that the cryptocurrencies will replace FIAT currencies in the future and completely change the financial system believe that the global financial crisis will be a period of bloom for the cryptocurrencies. On the other hand, sceptics believe that the crisis will be very acute for this market – there will be drastic falls and a large part of the projects may not survive. The latter group includes American investor James Chanos, known for catching assets that can be earned from short selling.
Chanos warns that people counting on the fact that the cryptocurrencies purchased by them will perform the function of a value storage like the real estate market during the crisis will be very disappointed. In his opinion, periods of turbulence on the markets are the worst time to keep the cryptocurrencies. He even said that it would be a much better idea to keep… food.
"The last thing I would like to have when everything falls asleep is Bitcoin," said Chanos in an interview with the Institute for New Economic Thinking.
According to Chanos, cryptos are only a speculative game, hidden under the slogan of a revolution of the traditional financial system. He doesn't openly call Bitcoin fraud, but points out that some projects may be so.
The bull market is the source of the success of the cryptocurrencies?
While the usability of cryptocurrencies is a subject of discussion, Chanos draws attention to an important factor that has made investing in cryptocurrencies so popular. This is a certain repeatability of behaviour, correlated with cycles on financial markets. It's all, of course, about the rises and the downturns, and their impact on the financial decisions.
Bear markets have it to each other that they significantly increase the level of risk aversion. During the bull market, this level of risk aversion decreases. The problem, however, is that this decline does not stop at reasonable levels. Long-lasting rallies make investors willing to take more and more risks and even make investments that they would normally consider inappropriate. As a result, a prolonged bull market is an ideal environment for the development of speculative bubbles or dishonest investment patterns (e.g. financial pyramids or ponzi schemes). This is also facilitated by low interest rate levels, which discourage people from holding savings on secure deposits. Investors in such conditions are more likely to choose riskier investments in order to achieve a satisfactory return. The gambling and sports betting industry is thriving in these conditions with sites like the Sportsbet offering traditional betting but with Bitcoins. This increases the risks associated with gambling tremendously – when we gamble using FIAT currencies we know that when we win 400$ at blackjack, we will come home with 400$ (minus possible casino fees). But when we gamble with cryptos? We can come home with our 400$ in BTC and wake up next morning to 800$ or 200$. This is indeed a silent revolution, and not only the gambling and betting sites know that.
A repetition of the Internet boom?
Chanos reminds us that the bull market ended at the beginning of the 21st century with a dotcom bubble. Just as the dotcom boom contributed to the proliferation of companies connecting to the Internet industry, so now, like mushrooms after the rain, new cryptocurrencies are emerging, and companies are appearing on the stock exchanges trying to gain publicity thanks to the link with blockchain technology. The bear market of the beginning of the last decade ended with strong discounts of the leading entities from the dotcom sector and cleared the market of smaller players and entities impersonating Internet business.
Will the same fate await the cryptocurrencies and the ICOs? Such a scenario seems plausible. As in the case of grants, the largest projects such as Bitcoin or Ethereum may remain on the market, which on the one hand will lose out on a general sale, but some of these losses will be compensated for by the capital fleeing from smaller projects.
Why should the crypto owners lose money during the financial crisis at all?
If we treat the cryptocurrency market as other investment markets, the risk parameter should be a key one. During financial crises, the highest outflow of capital is recorded in high-risk markets. This is transferred either to cash or to low-risk markets (so-called safe harbours).
The cryptocurrency cannot currently be considered to be either a cash equivalent or a safe haven. Globally, traditional currencies are preferable to cryptocurrencies and this should not be expected to change until the next financial crisis. It should be remembered that the capital circulating on the financial markets is mainly institutional capital, i.e. still sceptical about cryptos.
To put it very simply, all of this is primarily about the already mentioned risk parameter – cryptocurrencies are characterised by a much higher investment risk than financial instruments that do not use leverage. On the one hand, it gives a chance to achieve high rates of return (as in the previous year), and on the other hand, it poses a threat of significant slips, as in this year. The financial crisis and the accompanying economic collapse are making risk aversion drastically increasing. The uncertain high profit in the future is no longer so attractive, especially when the spectre of redundancies in companies and difficulties in finding new jobs arise.
Unikrn Wallet 2.0 Brings New Cryptocurrency Compatibility to World's Most Robust Crypto Wagering Platform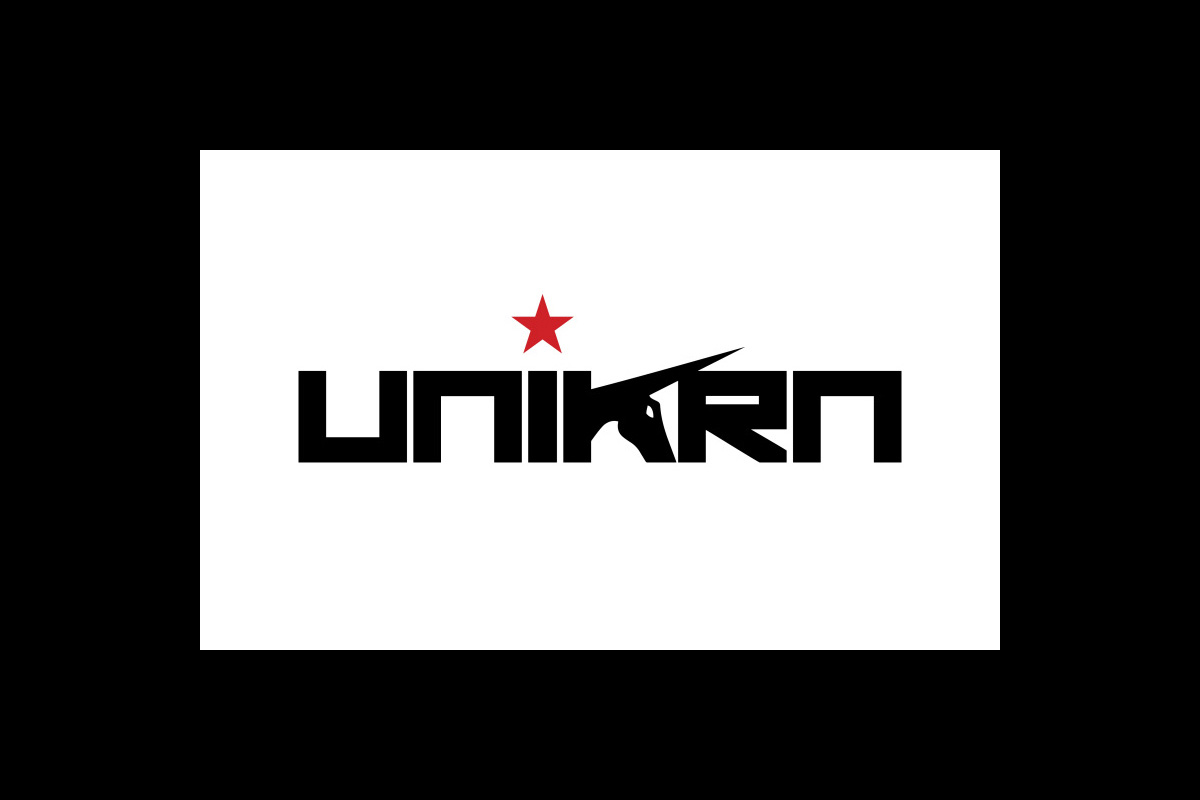 Reading Time:
2
minutes
Unikrn, a global leader at the intersection of blockchain, entertainment and wagering, is opening its crypto wallet and platform accessibility to Bitcoin, Ethereum, Dogecoin and many others, pushing the boundaries of how cryptocurrency is traded, stored and utilized. New crypto users can deposit in Unikrn wallet 2.0 for a 300% deposit bonus with code WALLET (T&C's apply).
The wallet functionality is powered by Bittrex International, one of the world's most trusted cryptocurrency exchanges, and is expected to lead the charge of a shift toward crypto functionality with real products.
Crypto enthusiasts will now be able to directly trade and store a wide variety of cryptocurrencies on Unikrn, and easily make conversions into platform tokens called UnikoinGold (UKG). With thousands of esports betting markets, streamer betting, traditional sports betting, 24/7 virtual markets, an online casino, a gaming store and other partners, the new Unikrn Wallet will become one of crypto's first mainstream platforms for using crypto for more than holding and trading."We're excited for Unikrn to be a Bittrex Enterprise Wallet customer," said Bill Shihara, of Bittrex International, "I believe in cryptocurrency's power to revolutionize commerce. Platforms like Unikrn are leading the way for a future where you don't just buy cryptocurrency, you use it for anything you want to do. As a Bittrex Enterprise Wallet customer, they can give their users secure access to hundreds of cryptocurrencies without needing to build their own wallet infrastructure."
Unikrn UMode is also the international home of skill-betting for popular online games such as Fortnite, League of Legends, CS:GO, Halo 5 and Dota 2. These bets, along with store purchases, prize drawing entry and all other Unikrn functionality can be seamlessly financed with deposited or held Bitcoin, Ethereum or other major cryptos.
"Finding a zero-friction way to let our fans leverage their favorite cryptocurrencies on the Unikrn platform is one of the biggest requests we get from customers," said Rahul Sood, Unikrn CEO. "We're also happy to allow TRON users to easily deposit in, where all TRON users get higher deposit limits, and can now seamlessly convert their TRON into UKG and back directly on the Unikrn platform."
Apple Card Bans the Purchase of Cryptocurrencies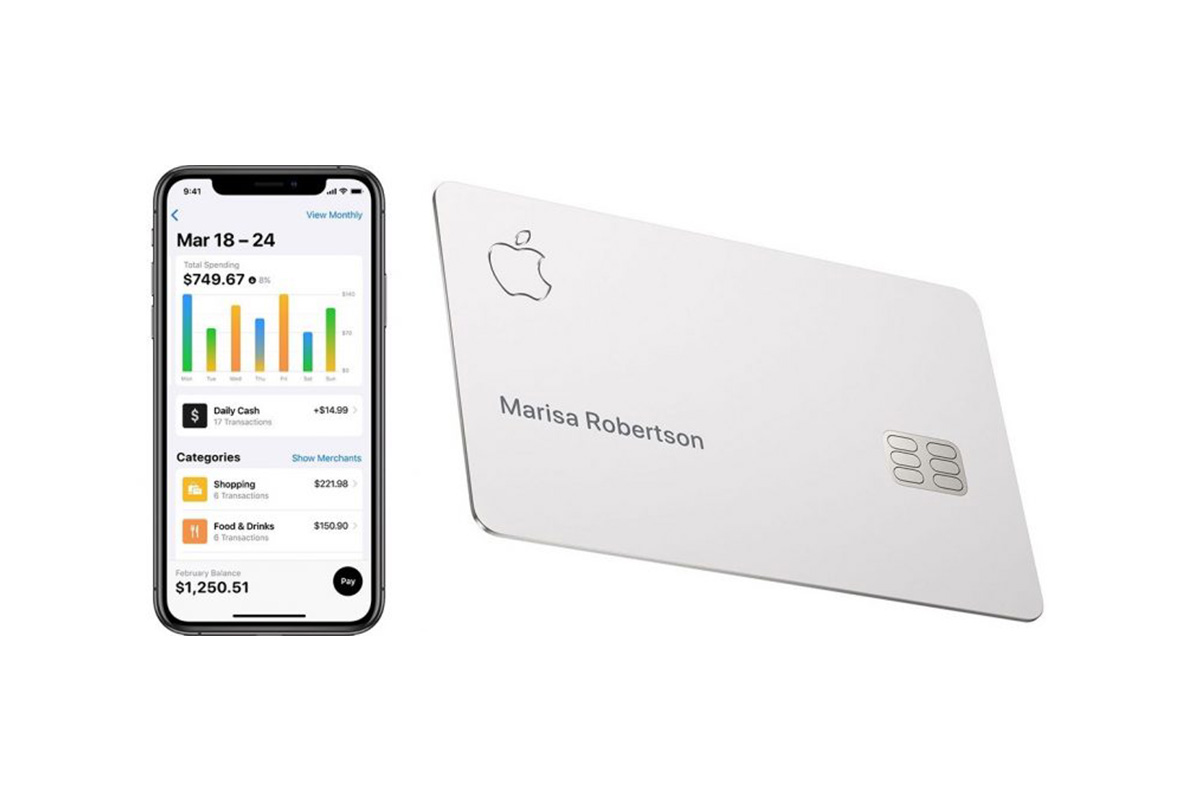 Reading Time:
1
minute
Apple Card, a new credit card partnership between Goldman Sachs and Apple Inc., is going to launch soon.
The customer agreement of Apple Card said that the card cannot be used to purchase cash advances or cash equivalents that include cryptocurrencies, casino gaming chips, race track wagers or lottery tickets.
The Apple Card is part of a broader effort by Apple to derive more of its revenue from services after years of heavily reliance on iPhone sales, which declined 12% in the most recent quarter.
Apple and Goldman are not alone in banning the purchase of cryptocurrencies. Major American and British banks Lloyds Banking Group Plc and Virgin Money VM.L also banned such purchases. The banks were concerned that volatile prices could leave consumers saddled with debts they could not repay.
$14 million of TRON gambled every day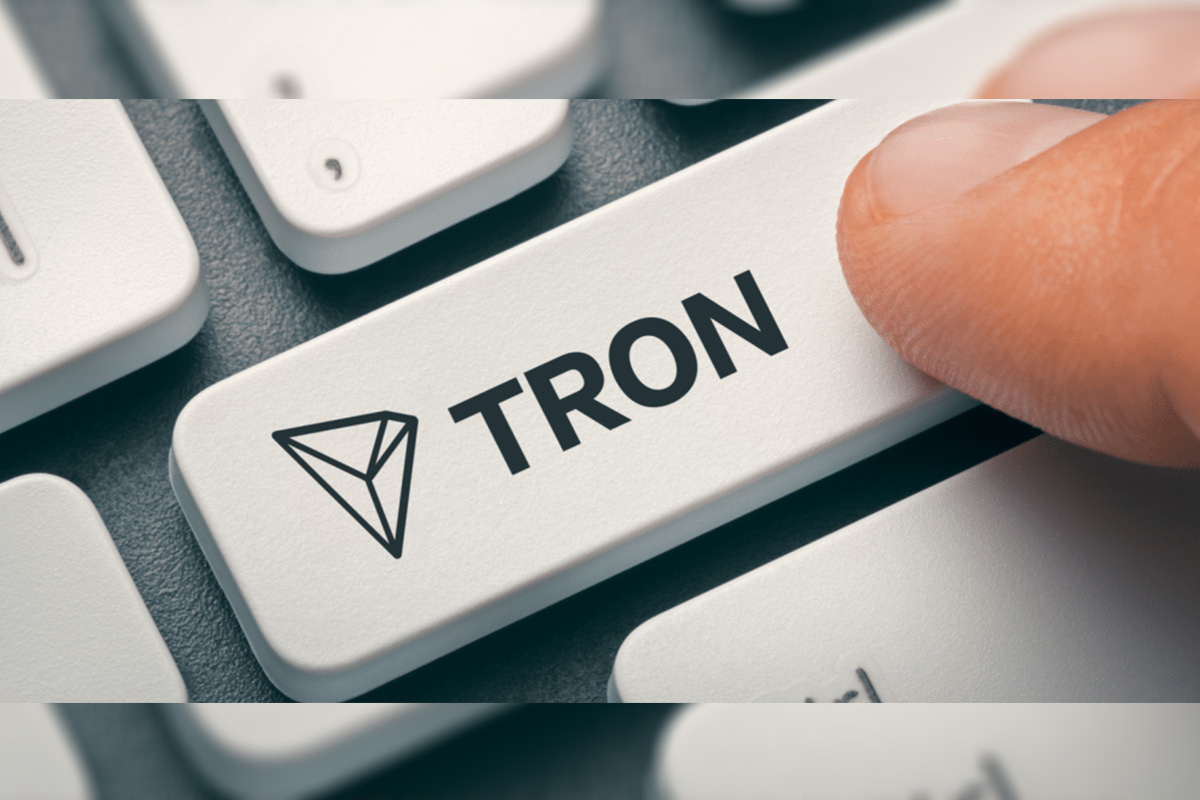 Reading Time:
1
minute
More than $14 million worth of TRON (TRX) is gambled in decentralized casinos every day, as the cryptocurrency emerges as one of the world's most popular gambling tokens.
According to research from bestTRONcasino.com, an average of US$14 million has been gambled in TRON across dozens of casinos throughout 2019.
This makes TRON the second most gambled cryptocurrency in the world, after Bitcoin but ahead of more established coins such as Ethereum, with more than $5 billion worth of TRON set to be gambled in 2019 alone.
At time of writing, TRON is the world's 12th most valuable cryptocurrency, with a market capitalisation of around $1.5 billion.
A spokesperson for bestTRONcasino.com said: "TRON-based gambling has really taken off this year, with thousands of players wagering millions of dollars' worth of TRON every single day.
"Most TRON casinos reward players with tokens, which pay out a percentage of the casino's profits in the form of a dividend. This has created an active market for those looking to trade the most successful tokens.
"The wider gambling industry has not paid much attention to TRON gambling so far, but with annual betting volumes in the billions of dollars, it will not be long before we see some established names making moves into the TRON casino space."
bestTRONcasino.com is a recently-launched portal featuring news, reviews and bonuses from the world's leading TRON casinos.
For more information, please visit: www.bestTRONcasino.com.