Cryptocurrencies versus a financial crisis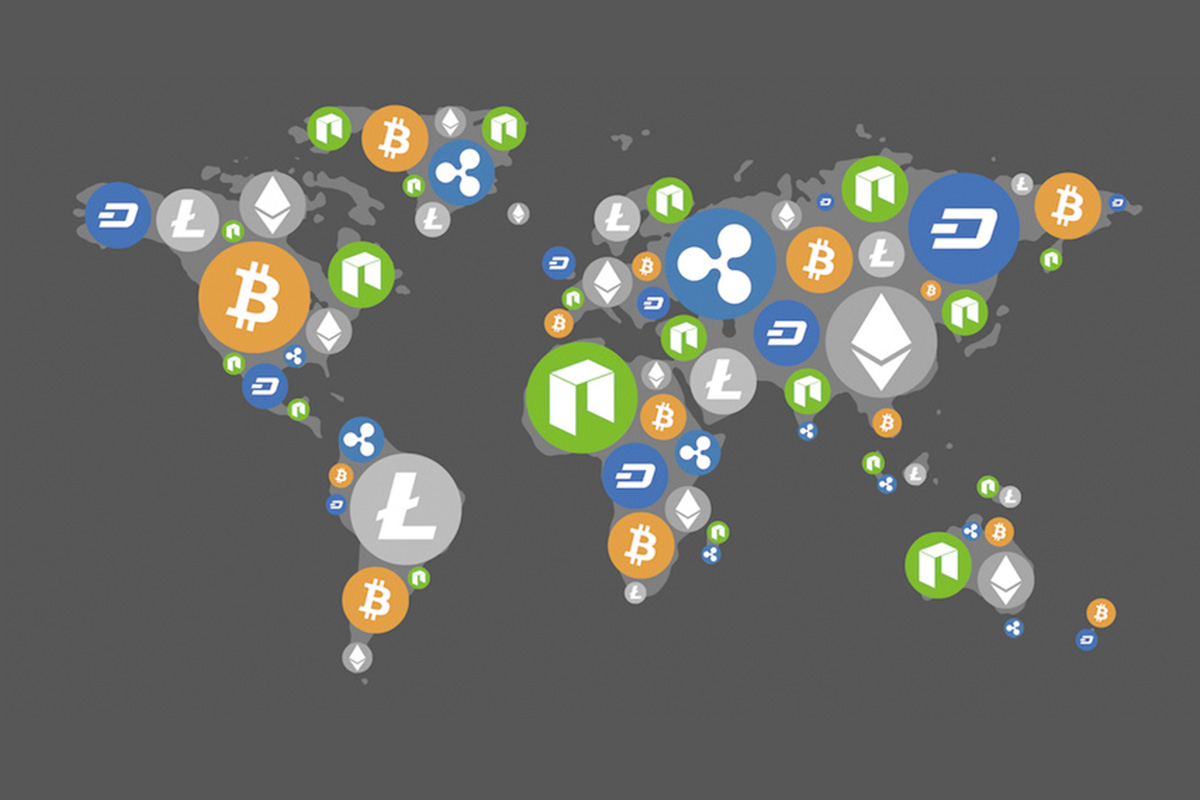 Reading Time:
4
minutes
The Crypto Market has not yet passed the most important test
Bitcoin, the most popular cryptocurrency, has existed for over 9 years, although the cryptocurrency market started to gain most popularity last year. However, this period of time is not that long enough to be able to assess how the cryptocurrency market will behave in the long term and if it will grow, as its supporters expect. All this is because the cryptocurrency owners did not come into contact with the key factor that allows to assess the durability of any given market – the financial crisis.
How will Bitcoin and other cryptocurrencies behave in the face of the financial crisis?
We can distinguish two extreme approaches to this issue. People counting on the fact that the cryptocurrencies will replace FIAT currencies in the future and completely change the financial system believe that the global financial crisis will be a period of bloom for the cryptocurrencies. On the other hand, sceptics believe that the crisis will be very acute for this market – there will be drastic falls and a large part of the projects may not survive. The latter group includes American investor James Chanos, known for catching assets that can be earned from short selling.
Chanos warns that people counting on the fact that the cryptocurrencies purchased by them will perform the function of a value storage like the real estate market during the crisis will be very disappointed. In his opinion, periods of turbulence on the markets are the worst time to keep the cryptocurrencies. He even said that it would be a much better idea to keep… food.
"The last thing I would like to have when everything falls asleep is Bitcoin," said Chanos in an interview with the Institute for New Economic Thinking.
According to Chanos, cryptos are only a speculative game, hidden under the slogan of a revolution of the traditional financial system. He doesn't openly call Bitcoin fraud, but points out that some projects may be so.
The bull market is the source of the success of the cryptocurrencies?
While the usability of cryptocurrencies is a subject of discussion, Chanos draws attention to an important factor that has made investing in cryptocurrencies so popular. This is a certain repeatability of behaviour, correlated with cycles on financial markets. It's all, of course, about the rises and the downturns, and their impact on the financial decisions.
Bear markets have it to each other that they significantly increase the level of risk aversion. During the bull market, this level of risk aversion decreases. The problem, however, is that this decline does not stop at reasonable levels. Long-lasting rallies make investors willing to take more and more risks and even make investments that they would normally consider inappropriate. As a result, a prolonged bull market is an ideal environment for the development of speculative bubbles or dishonest investment patterns (e.g. financial pyramids or ponzi schemes). This is also facilitated by low interest rate levels, which discourage people from holding savings on secure deposits. Investors in such conditions are more likely to choose riskier investments in order to achieve a satisfactory return. The gambling and sports betting industry is thriving in these conditions with sites like the Sportsbet offering traditional betting but with Bitcoins. This increases the risks associated with gambling tremendously – when we gamble using FIAT currencies we know that when we win 400$ at blackjack, we will come home with 400$ (minus possible casino fees). But when we gamble with cryptos? We can come home with our 400$ in BTC and wake up next morning to 800$ or 200$. This is indeed a silent revolution, and not only the gambling and betting sites know that.
A repetition of the Internet boom?
Chanos reminds us that the bull market ended at the beginning of the 21st century with a dotcom bubble. Just as the dotcom boom contributed to the proliferation of companies connecting to the Internet industry, so now, like mushrooms after the rain, new cryptocurrencies are emerging, and companies are appearing on the stock exchanges trying to gain publicity thanks to the link with blockchain technology. The bear market of the beginning of the last decade ended with strong discounts of the leading entities from the dotcom sector and cleared the market of smaller players and entities impersonating Internet business.
Will the same fate await the cryptocurrencies and the ICOs? Such a scenario seems plausible. As in the case of grants, the largest projects such as Bitcoin or Ethereum may remain on the market, which on the one hand will lose out on a general sale, but some of these losses will be compensated for by the capital fleeing from smaller projects.
Why should the crypto owners lose money during the financial crisis at all?
If we treat the cryptocurrency market as other investment markets, the risk parameter should be a key one. During financial crises, the highest outflow of capital is recorded in high-risk markets. This is transferred either to cash or to low-risk markets (so-called safe harbours).
The cryptocurrency cannot currently be considered to be either a cash equivalent or a safe haven. Globally, traditional currencies are preferable to cryptocurrencies and this should not be expected to change until the next financial crisis. It should be remembered that the capital circulating on the financial markets is mainly institutional capital, i.e. still sceptical about cryptos.
To put it very simply, all of this is primarily about the already mentioned risk parameter – cryptocurrencies are characterised by a much higher investment risk than financial instruments that do not use leverage. On the one hand, it gives a chance to achieve high rates of return (as in the previous year), and on the other hand, it poses a threat of significant slips, as in this year. The financial crisis and the accompanying economic collapse are making risk aversion drastically increasing. The uncertain high profit in the future is no longer so attractive, especially when the spectre of redundancies in companies and difficulties in finding new jobs arise.
Bitcoin Gaming Pioneer Cloudbet Marks Stablecoin Foray With Tether Launch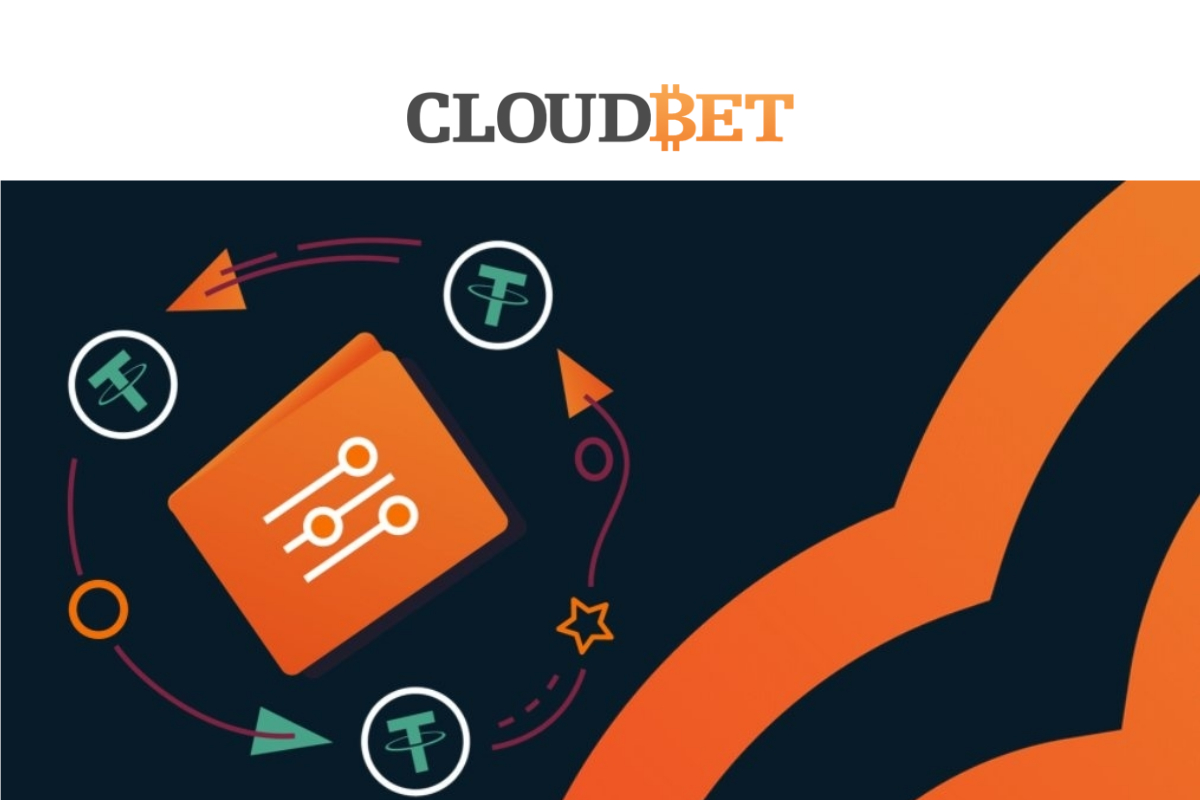 Reading Time:
2
minutes
Cloudbet, the pioneering crypto sportsbook and casino, has added USD Tether to the portfolio of coins available to its customers, marking the operator's first foray into stablecoin betting.
After a month of testing with a small group of players, Cloudbet has now enabled all of its customers to deposit, withdraw and bet with USDT, the digital token whose value is linked to the U.S. dollar.
New players who deposit USDT with Cloudbet are eligible for a welcome bonus of up to 1000 USDT. Customers can buy the coin on the site with their credit cards or Apple Pay.
Since launching in 2013, Cloudbet has built a well-earned reputation as a trusted bitcoin operator that added Bitcoin Cash in early 2018 and Ethereum earlier this year. USDT and Ethereum are among the host of new features on Cloudbet's new website, which the company launched at the end of April.
Other feature additions include UFC in-play betting, new language options and a comprehensive esports vertical, all aimed at making Cloudbet's all-round offering a definitive market leader in crypto gaming."We've accelerated our feature rollouts tremendously, thanks to the systems and processes we put in place to build the new website," a Cloudbet spokesman said. "The market can look forward to many more new features and new coins in the coming months."
Stablecoins such as USDT have been put forward as a solution for players seeking to protect the value of their cryptocurrency winnings from the extreme fluctuations in price experienced by holders of non-stablecoins.
Because its value is fixed on a 1-to-1 basis with the USD, the fiat value of winnings in Tether does not fluctuate along with market prices. For this reason, stablecoins have been offered up as the key to winning over a more fiat-friendly audience to experience the benefits of cryptocurrency gaming.
"Since launch, a fundamental part of our philosophy has been about empowering players with technologies that solve their problems," Cloudbet's spokesman said. "USDT and stablecoins are an extension of that."
Cloudbet's sportsbook offers the best prices and highest limits on a multitude of global sporting markets around the world, while the Cloudbet casino has hundreds of slots and live-dealer table games.
1000X BUSTA – Get ahead of the curve in this unique and innovative gaming experience!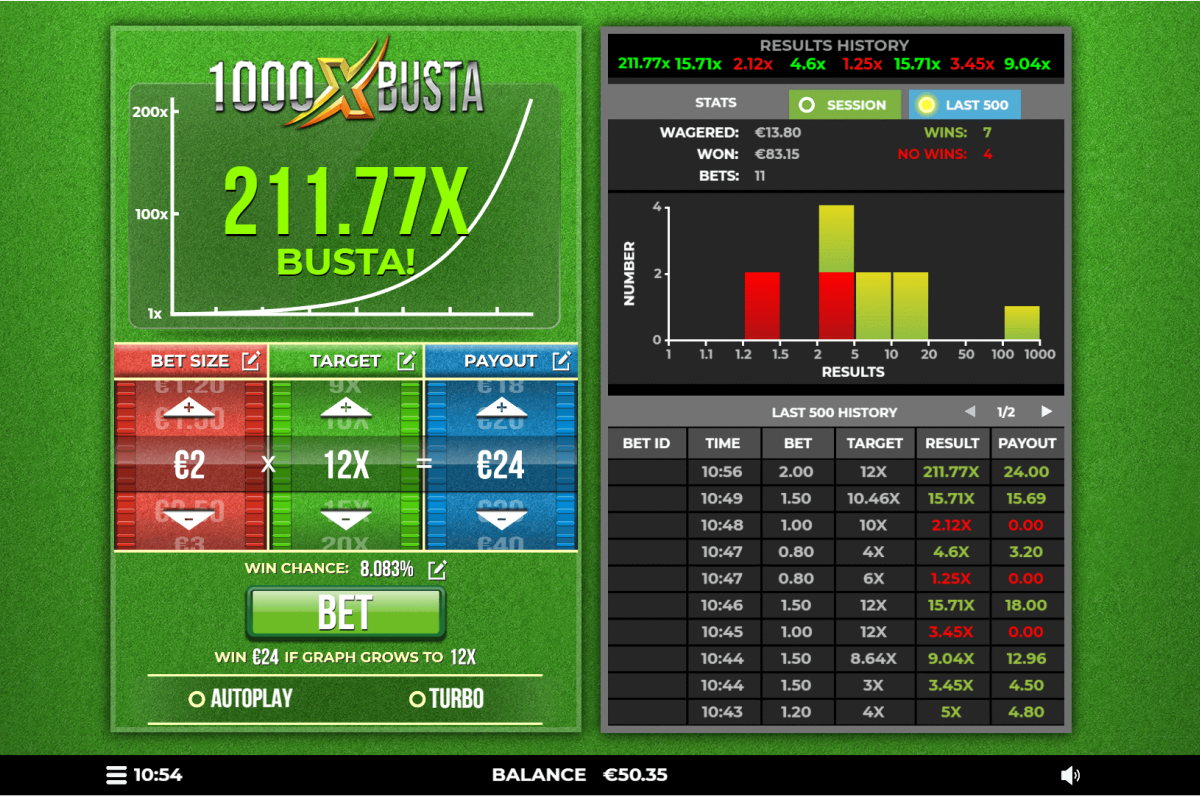 Reading Time:
< 1
minute
The ultimate fun & exciting multiplier game has today been released by 4ThePlayer.com.
Inspired by the legendary Crypto Busta/Crash games and reinvented for Real Money RNG casinos. 1000X BUSTA is a simple yet satisfying game where you can bet on an increasing multiplier – hoping the multiplier hits your target before it BUSTA!
The game also features Cash Out, can you hold on and Cash Out just before it BUSTA!?
Like data? This game has it all including advanced infographics and configurable expert auto play.

"After the success of 100 Bit Dice, we are proud to release our second crypto inspired game, 1000X BUSTA! This game has wide appeal, it is not just for Crypto aware players but any player who enjoys action packed, innovative table games"  Said Andrew Porter CEO of 4ThePlayer.com
Simon Hammon, CPO at Relax Gaming, said: "1000X Busta brings something new and fresh to the online casino community with its unique twist on a crypto classic. We are proud to offer this great game format through our Silver Bullet program with 4ThePlayer.com who continue to challenge the market and deliver innovation and new concepts"
The game is available today, via the Relax Silver Bullet platform.
Join FreeBitcoin's Bitcoin Halving Party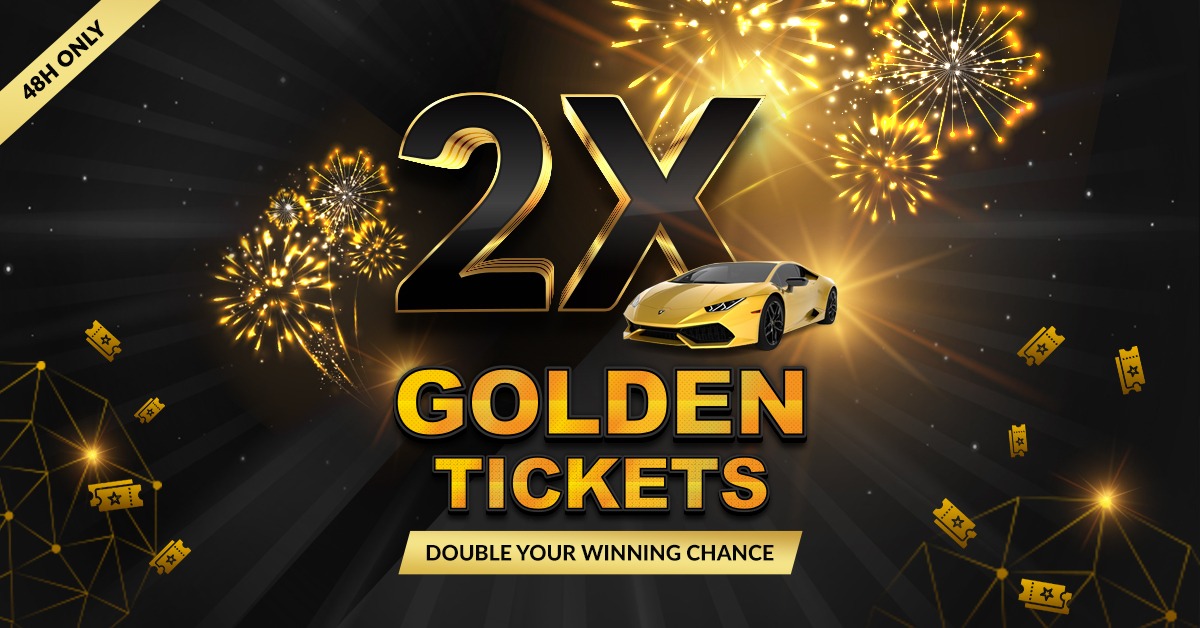 Reading Time:
< 1
minute
At 7:23 p.m. UTC, on Monday, 11th May 2020, the crypto-community got what it was waiting for.
The highly-anticipated Bitcoin Halving event finally took place. Even though varying degrees of the lockdown affect your plans to properly celebrate the occasion, here's how you can join the party online:
FreeBitco.in, the oldest-existing bitcoin faucet, is throwing a lockdown-friendly DOUBLING Party where you could stand a chance to win a Lamborghini!
FreeBitco.in's Bitcoin "Doubling" Party Goes Live on Sunday
The Bitcoin block reward has dropped from 12.5 to 6.25 BTC, and FreeBitco.in is celebrating the event with a Doubling. Let's go into detail:
The website is currently running a Golden Ticket contest, which entails the following steps:
Create an account/login at FreeBitco.in
Play the game to collect Golden Tickets/Buy Golden Tickets for 0.000125 BTC each
A provably fair draw picks out a winner
The winner gets a Lamborghini!
So, on 17th May, at 10:00 a.m. UTC, FreeBitco.in is offering 2X Golden Tickets for 48 HOURS ONLY!
Every Golden Ticket you earn through play is doubled
Every Golden Ticket you buy for 0.000125 BTC is doubled
The more tickets you collect, the higher your chances of winning a Lamborghini. All you have to do is create an account in seconds at FreeBitco.in, and you can join the festivities from 10:00 a.m. UTC on 17th May to 10:00 a.m. UTC on 19th May.