Cryptocurrencies versus a financial crisis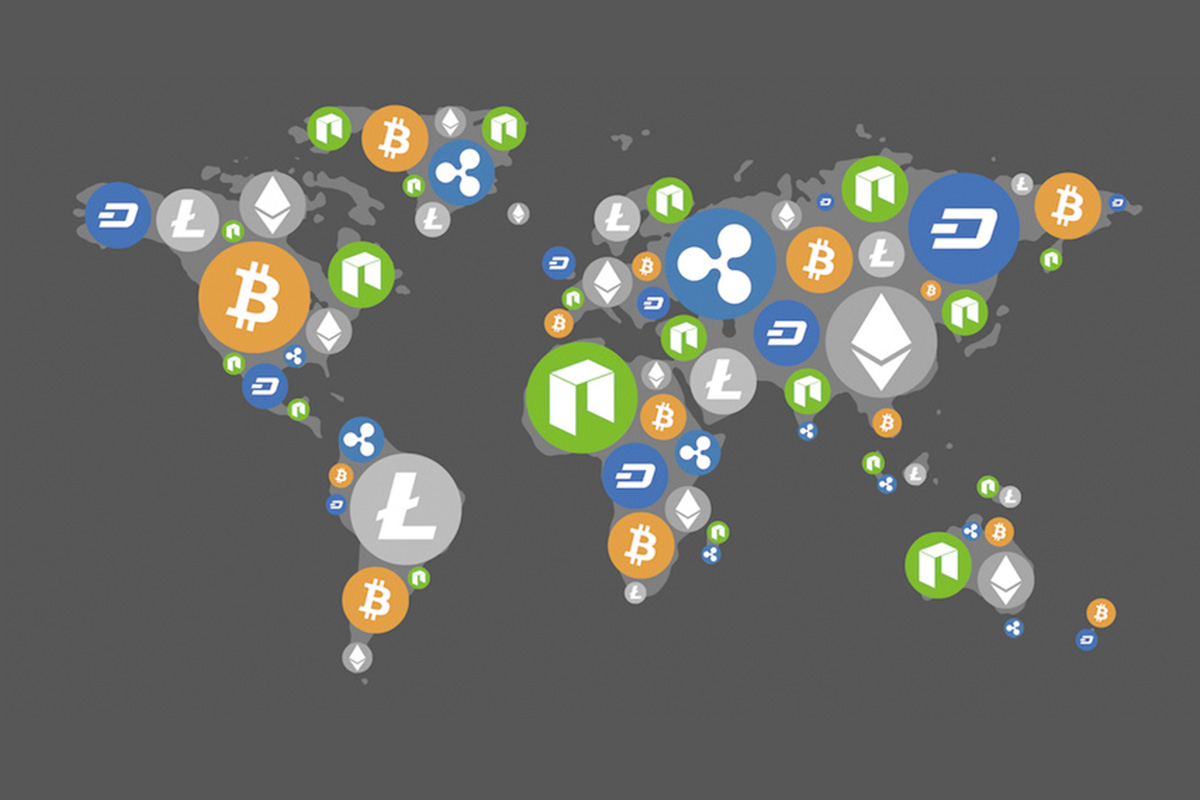 Reading Time:
4
minutes
The Crypto Market has not yet passed the most important test
Bitcoin, the most popular cryptocurrency, has existed for over 9 years, although the cryptocurrency market started to gain most popularity last year. However, this period of time is not that long enough to be able to assess how the cryptocurrency market will behave in the long term and if it will grow, as its supporters expect. All this is because the cryptocurrency owners did not come into contact with the key factor that allows to assess the durability of any given market – the financial crisis.
How will Bitcoin and other cryptocurrencies behave in the face of the financial crisis?
We can distinguish two extreme approaches to this issue. People counting on the fact that the cryptocurrencies will replace FIAT currencies in the future and completely change the financial system believe that the global financial crisis will be a period of bloom for the cryptocurrencies. On the other hand, sceptics believe that the crisis will be very acute for this market – there will be drastic falls and a large part of the projects may not survive. The latter group includes American investor James Chanos, known for catching assets that can be earned from short selling.
Chanos warns that people counting on the fact that the cryptocurrencies purchased by them will perform the function of a value storage like the real estate market during the crisis will be very disappointed. In his opinion, periods of turbulence on the markets are the worst time to keep the cryptocurrencies. He even said that it would be a much better idea to keep… food.
"The last thing I would like to have when everything falls asleep is Bitcoin," said Chanos in an interview with the Institute for New Economic Thinking.
According to Chanos, cryptos are only a speculative game, hidden under the slogan of a revolution of the traditional financial system. He doesn't openly call Bitcoin fraud, but points out that some projects may be so.
The bull market is the source of the success of the cryptocurrencies?
While the usability of cryptocurrencies is a subject of discussion, Chanos draws attention to an important factor that has made investing in cryptocurrencies so popular. This is a certain repeatability of behaviour, correlated with cycles on financial markets. It's all, of course, about the rises and the downturns, and their impact on the financial decisions.
Bear markets have it to each other that they significantly increase the level of risk aversion. During the bull market, this level of risk aversion decreases. The problem, however, is that this decline does not stop at reasonable levels. Long-lasting rallies make investors willing to take more and more risks and even make investments that they would normally consider inappropriate. As a result, a prolonged bull market is an ideal environment for the development of speculative bubbles or dishonest investment patterns (e.g. financial pyramids or ponzi schemes). This is also facilitated by low interest rate levels, which discourage people from holding savings on secure deposits. Investors in such conditions are more likely to choose riskier investments in order to achieve a satisfactory return. The gambling and sports betting industry is thriving in these conditions with sites like the Sportsbet offering traditional betting but with Bitcoins. This increases the risks associated with gambling tremendously – when we gamble using FIAT currencies we know that when we win 400$ at blackjack, we will come home with 400$ (minus possible casino fees). But when we gamble with cryptos? We can come home with our 400$ in BTC and wake up next morning to 800$ or 200$. This is indeed a silent revolution, and not only the gambling and betting sites know that.
A repetition of the Internet boom?
Chanos reminds us that the bull market ended at the beginning of the 21st century with a dotcom bubble. Just as the dotcom boom contributed to the proliferation of companies connecting to the Internet industry, so now, like mushrooms after the rain, new cryptocurrencies are emerging, and companies are appearing on the stock exchanges trying to gain publicity thanks to the link with blockchain technology. The bear market of the beginning of the last decade ended with strong discounts of the leading entities from the dotcom sector and cleared the market of smaller players and entities impersonating Internet business.
Will the same fate await the cryptocurrencies and the ICOs? Such a scenario seems plausible. As in the case of grants, the largest projects such as Bitcoin or Ethereum may remain on the market, which on the one hand will lose out on a general sale, but some of these losses will be compensated for by the capital fleeing from smaller projects.
Why should the crypto owners lose money during the financial crisis at all?
If we treat the cryptocurrency market as other investment markets, the risk parameter should be a key one. During financial crises, the highest outflow of capital is recorded in high-risk markets. This is transferred either to cash or to low-risk markets (so-called safe harbours).
The cryptocurrency cannot currently be considered to be either a cash equivalent or a safe haven. Globally, traditional currencies are preferable to cryptocurrencies and this should not be expected to change until the next financial crisis. It should be remembered that the capital circulating on the financial markets is mainly institutional capital, i.e. still sceptical about cryptos.
To put it very simply, all of this is primarily about the already mentioned risk parameter – cryptocurrencies are characterised by a much higher investment risk than financial instruments that do not use leverage. On the one hand, it gives a chance to achieve high rates of return (as in the previous year), and on the other hand, it poses a threat of significant slips, as in this year. The financial crisis and the accompanying economic collapse are making risk aversion drastically increasing. The uncertain high profit in the future is no longer so attractive, especially when the spectre of redundancies in companies and difficulties in finding new jobs arise.
33 Cryptocurrencies Described In Four Words Or Less – INFOGRAPHIC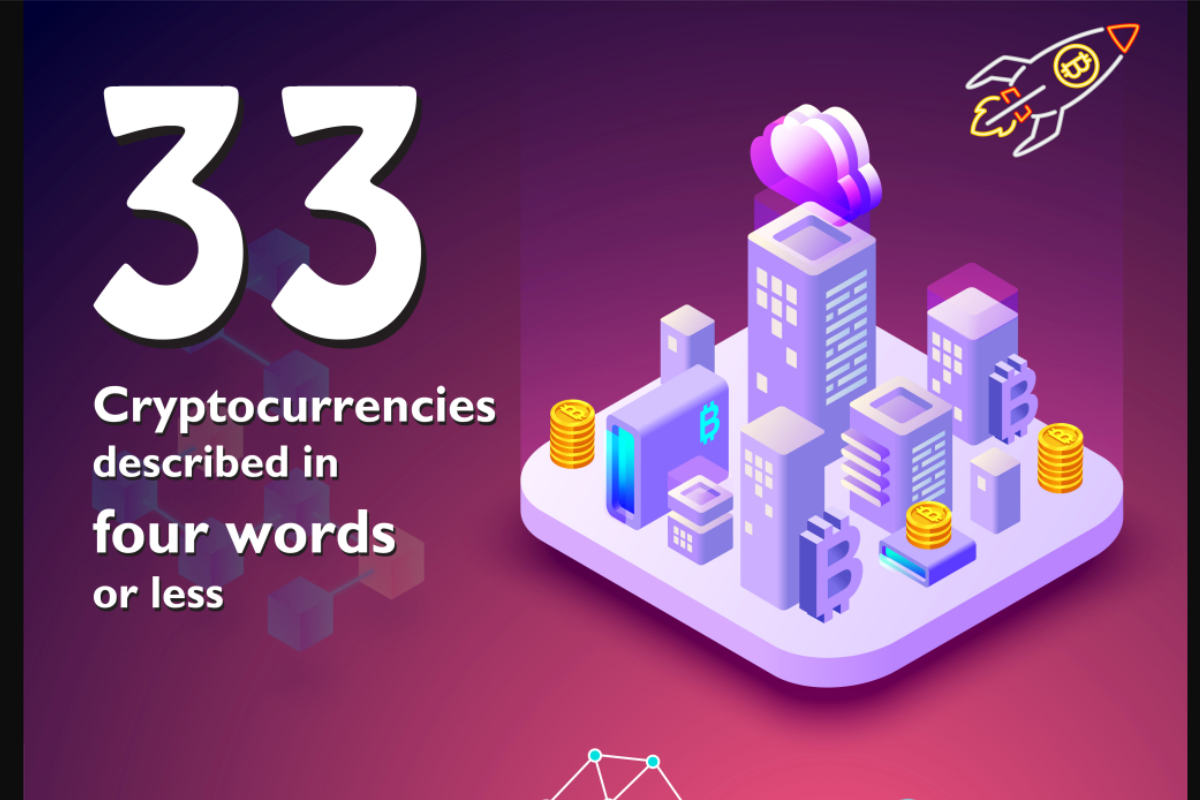 Reading Time:
2
minutes
A cryptocurrency in the simplest of words can be defined as the digital money which can be used to purchase goods and services. Unlike the traditional ones the major difference with the cryptocurrencies is the values of most are not fixed. This makes as an asset for investment where the investors buy cryptos at low price and sell them when its price increases.
To make it more simple Cryptocurrencies is basically a combination of two words Crypto and currency, which means a cryptographically encrypted currency. All the crypto transactions are recorded in a public ledger called blockchain. Blockchain technology has many uses amongst which recording the transactions is one such use.
Bitcoin was the first cryptocurrency created and following its release a number of other cryptocurrencies have come, each having a different use. All these cryptocurrencies which followed bitcoin are termed as Altcoins. The crypto world has some important terms associated with it. Let us understand what they are.
Cryptocurrencies are encrypted what really means is these cryptos are reliable and secure. Encryption actually means to convert a meaningful data into a code which is complex to understand and decrypt it. Encryption acts as the backbone to cryptocurrencies. For a normal data to be encrypted a same key is used to encrypt and decrypt. But for cryptocurrencies two keys are used which are mathematically linked to each other.One is used for encryption and the other is used for decrypt which makes cryptos more secure.
A decentralized system is the core concept of cryptocurrency. This can be understood well by the bank function, which are governed by a regulating body to control all the funds. Failure of the governing body collapses the whole banking system. Therefore cryptocurrency developers believe in a strong need of a decentralized system. The system works on a set of predefined mathematical laws.
Today, cryptocurrency is accepted widely across the world in different fields and is mostly accepted by Bitcoin casinos in the online gambling industry. We have an interesting infographic on – 33 Cryptocurrencies described in four words or less, and this infographic was created by our friends at Mrbtc.org. Checkout the following infographic and share your thoughts on it.
Gambling-focused cryptocurrencies valued at more than $100m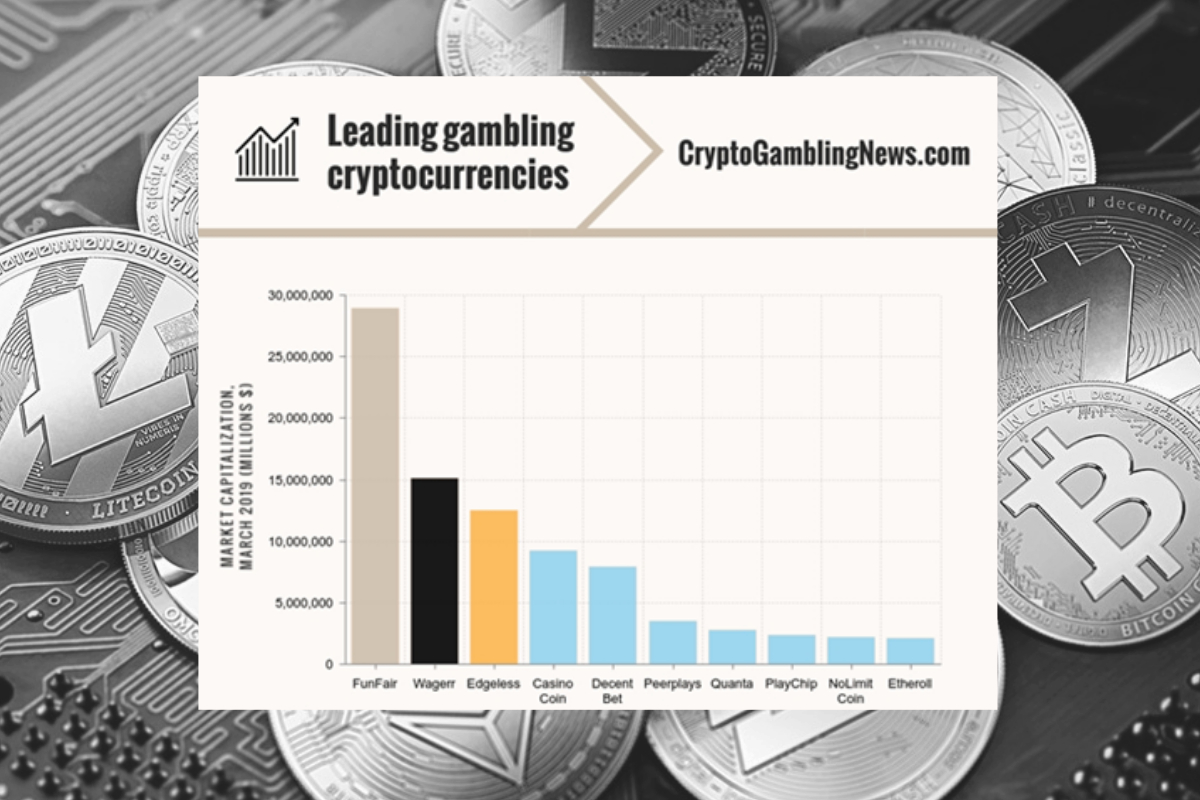 Reading Time:
2
minutes
Cryptocurrencies dedicated exclusively to gambling have a combined market capitalization of more than $100m, according to research from CryptoGamblingNews.com.
While the cryptocurrency market has suffered a tough 12 months, investors are still backing gambling coins to the tune of nine figures.
The top 10 gambling-focused cryptocurrencies currently hold a combined value on trading exchanges of $86.7m. With dozens of other gambling coins also being traded, the total sector is worth over $100m.
The leading crypto gambling project by market capitalization of its cryptocurrency is currently FunFair Technologies, a B2B blockchain gaming platform launched by Jez San OBE. Its coins are currently valued at $29m, according to data from CoinMarketCap.com.
FunFair is followed by decentralized sportsbook platform Wagerr ($15.1m) and decentralized casino platform Edgeless ($12.5m).
The cryptocurrencies are actively traded on a number of exchanges, including the world's largest exchange, Malta-based Binance. FunFair's FUN token reported trading volumes in excess of $8m over the past week alone.
Despite the impressive figures, the values are significantly down on the January 2018 highs, when gambling cryptocurrencies held a combined value in excess of $1.5 billion.
A spokesperson for CryptoGamblingNews.com, the leading portal for news from the crypto gambling sector, said there are early signs of a recovery.
"The 2018 peak was fuelled by speculation, but what we are seeing now is the emergence of a handful of platforms that are finally live and accepting wagers in these cryptocurrencies. The prices have reacted accordingly as demand for the coins increases," the spokesperson said.
"Gambling remains a key early use case for cryptocurrencies and blockchain technology. We are seeing these projects implementing some fantastic features that are simply not possible with fiat currencies, such as provably fair games, full decentralization and near-instantaneous withdrawals."
Gambling-focused cryptocurrencies are distinct from the broader crypto gambling sector, where Bitcoin remains dominant.
By some estimates, around half of all Bitcoin transactions are gambling related, with billions of dollars' worth of Bitcoin gambled each year.
However, while Bitcoin operates simply as an alternative payment method, projects such as FunFair, Wagerr and Edgeless have built entire platforms upon blockchain technology.
CryptoGamblingNews.com is the world's leading portal for crypto gambling, visited by thousands of industry professionals, crypto traders and players every month.
About CryptoGamblingNews.com:
CryptoGamblingNews.com is the world's leading portal for crypto gambling, visited by thousands of industry professionals, crypto traders and players every month.
Kriptomat adds Zimpler as a payment option in Sweden, Finland and Germany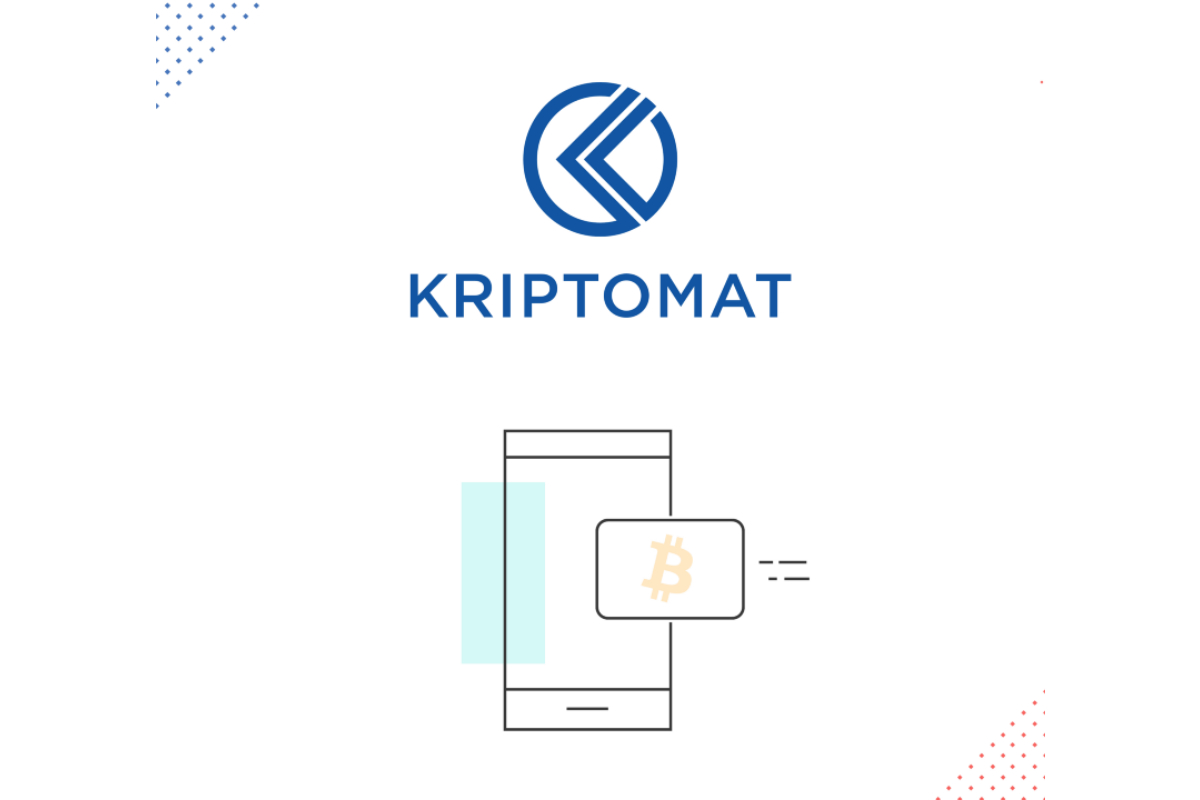 Reading Time:
2
minutes
Zimpler continues their foray into the cryptocurrency market by going live with the Estonian crypto exchange Kriptomat. The fundamental idea behind Kriptomat is to bring cryptocurrencies to every household. The focus is on the simplicity of service and making sure that the users truly understand what they are doing.
"We are thrilled to get the opportunity to improve the payment experience for Kriptomats mobile customers. Kriptomat distinguishes themselves in the cryptomarket by their focus on simplicity and mainstream users. Which is amazing, because it's such a neat alignment with Zimpler and our values", says Jonas Persson, VP Sales at Zimpler.
Dejan Davidovic, CBDO and co-founder at Kriptomat adds
"We are at a point where classical currencies and cryptocurrencies meet, and the logical step was to introduce payment methods to make that process even more fluent. The first new payment method we chose to add is Zimpler from Sweden. Like Kriptomat, they are an innovative, trusted, secure and user-experience oriented fin-tech service. Their on-boarding process is one of the easiest I've seen so far and it was a logical step for us to integrate with them. People from Sweden, Finland and Germany can now enter the world of cryptocurrencies even easier, using the integration of two user trusted partners."
Kriptomat offers 30 cryptocurrencies in pair with euro and their service is available in 20+ languages.
About Kriptomat:
Kriptomat is one of the best cryptocurrency platforms to buy, sell and store your favourite digital currencies. Designed for non-tech savvy people focused on introducing the benefits of cryptocurrencies to a wide audience.
Trust, security, and transparency are three of our core values, which is why we hold operating licenses issued by the Financial Intelligence Unit for providing services of exchanging a virtual currency against a fiat currency (License No. FVR000079) and providing a virtual currency wallet service (License No. FRK000060).
Kriptomat is a web platform, and it is available as a mobile app for Android and iOS. Kriptomat is a self-funded company and plans to open for investments in 2019.