How to play games with crypto? Beginner's guide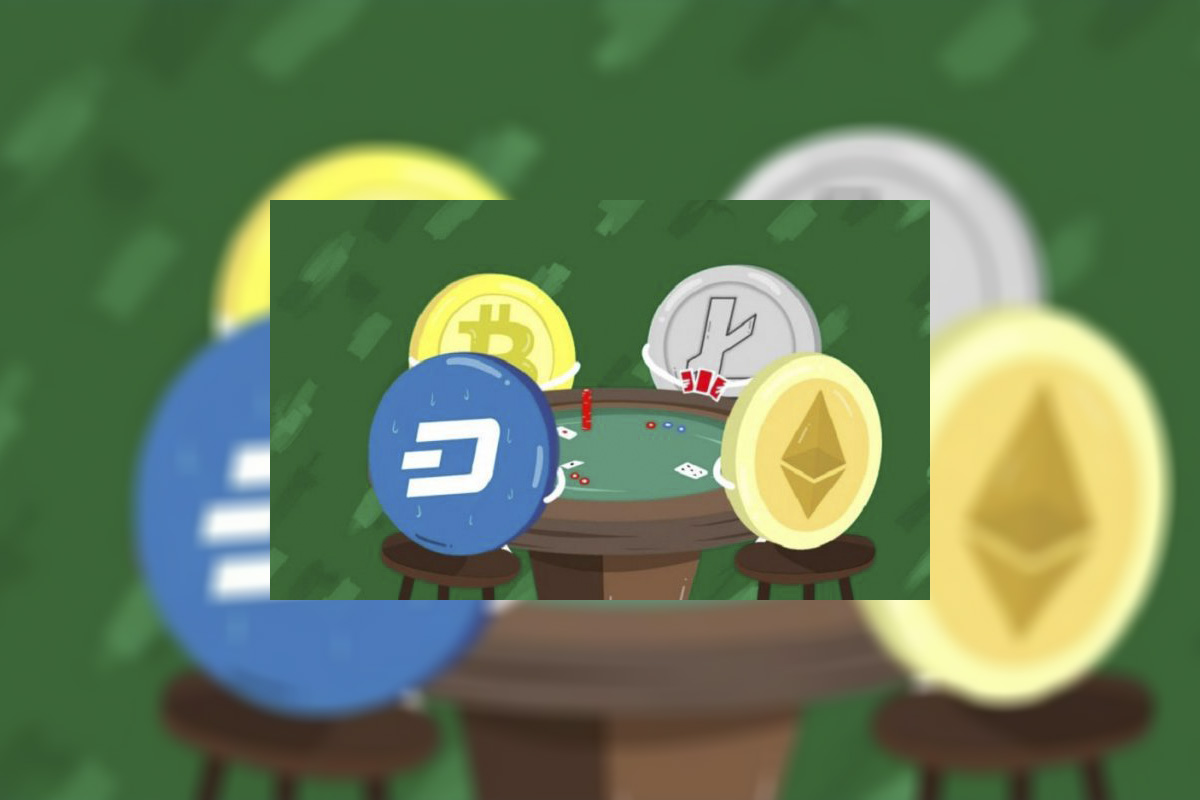 Reading Time:
3
minutes
Investing in cryptocurrencies is still a very attractive option to make money. Although we are already nearing the end of 2018, the party is still young. It will take a long time before the average John Smith will know how to play "games" with crypto. But in this article, if you've been such a typical John Smith so far, today you can see how to start your adventure with cryptocurrencies.
Investing in crypto is definitely not a new form of gambling but as you'll quickly notice, using exchange sites looks a bit like playing games, you predict the price of a cryptocurrency at the given moment just like at the prediction market like Fairlay which is why we decided to name this article this way. We hope you'll easily understand our introduction on how to play games with crypto!
Step 1 – Choose exchange site
To play games with crypto – first what you need to do is to choose exchange site. In this place, you buy Bitcoins or another crypto currency available there. You simply change "real" money like dollars, euros etc. for the virtual currency.
We will not suggest specific currency changers in this article. However, remember first of all to pay attention to omitting huge fees that can "eat" a significant part of your investment.
Step 2 – Purchase
In each of the money changers, the purchase looks similar. Usually, you choose the "buy bitcoins" option and give the amount for which you want to buy them. You can choose any amount – probably when starting to play games with crypto you'll start with a small amount, so your balance will look for example like this: 0.00456245 BTC. When you buy, you usually have many options to choose from: it can be both a transfer and a card payment. After a short time – few minutes or hours – you will see your Bitcoins (or other virtual currency) in your wallet.
If you bought Bitcoins and you want to keep them, you do not have to do anything more. However, if you want to exchange them for a different currency, read Step 3.
Step 3 – Stock exchange selection and registration
To buy another crypto – you must register at one of the stock exchange sites. Each site has different exchange rates of particular currencies, has the ability to buy some other cryptocurrencies, or has another – less or more comfortable – interface.
When starting to play games with crypto, do not worry about complex security features like Google Authenticator, or verifying your IP. They are designed to protect your money.
Choose your stock exchange site wisely by taking into consideration the above mentioned factors and doing the right research on the Internet.
Step 4 – Sending your Bitcoins
To trade a crypto – you must now transfer the previously purchased Bitcoins to the wallet assigned to your account. To do this, search your wallet in your cantor and then choose the "send bitcoins" option. Within a dozen minutes or a few hours you should have BTC on the stock exchange site.
Step 5 – Purchase of other cryptos
Once you have BTC, you find the crypto that interests you (usually on the main page using the search engine). Then, you should look at the BUY window. You put there the amount with which you want to play games with crypto and how many pieces you want to buy.
Few hints on how to play games with crypto
Remember that this is a stock exchange, so you set the price yourself, and with each exchange, you pay a fee. Therefore, it is not worth exchanging cryptocurrencies a dozen times a day.
It is worth to play games with crypto on the low rates. Looking at the graphs you see such a red, long candle and you see that the rate is lower than in the last few hours.
If you want to buy something immediately, then use the market prices, and you can even set a very attractive price, which someone will buy instantly.
You can also get familiar with trading, another way to play games with crypto. It means constant buying and selling due to reading a chart or information you get from someone.
When you buy / sell something, you have a bookmark in the stock exchange where you have your orders and transactions.
Remember that for each cryptocurrency you have different wallet address! For example, if you want to transfer BTC from one exchange to your wallet on the second stock exchange, you must use address pairs BTC -> BTC. Committing an error here can be very expensive!
How to play games with crypto? It's still the beginning
In order to successfully invest in cryptocurrencies, you still need many skills and information, but at the beginning learn our introduction and understand the principles of registration and basic transactions. With time, everything will become simpler and simpler. We strongly encourage you to learn in practice how to play games with crypto!
Big Fight: Tyson vs Jones Jnr – Cloudbet customers ring the changes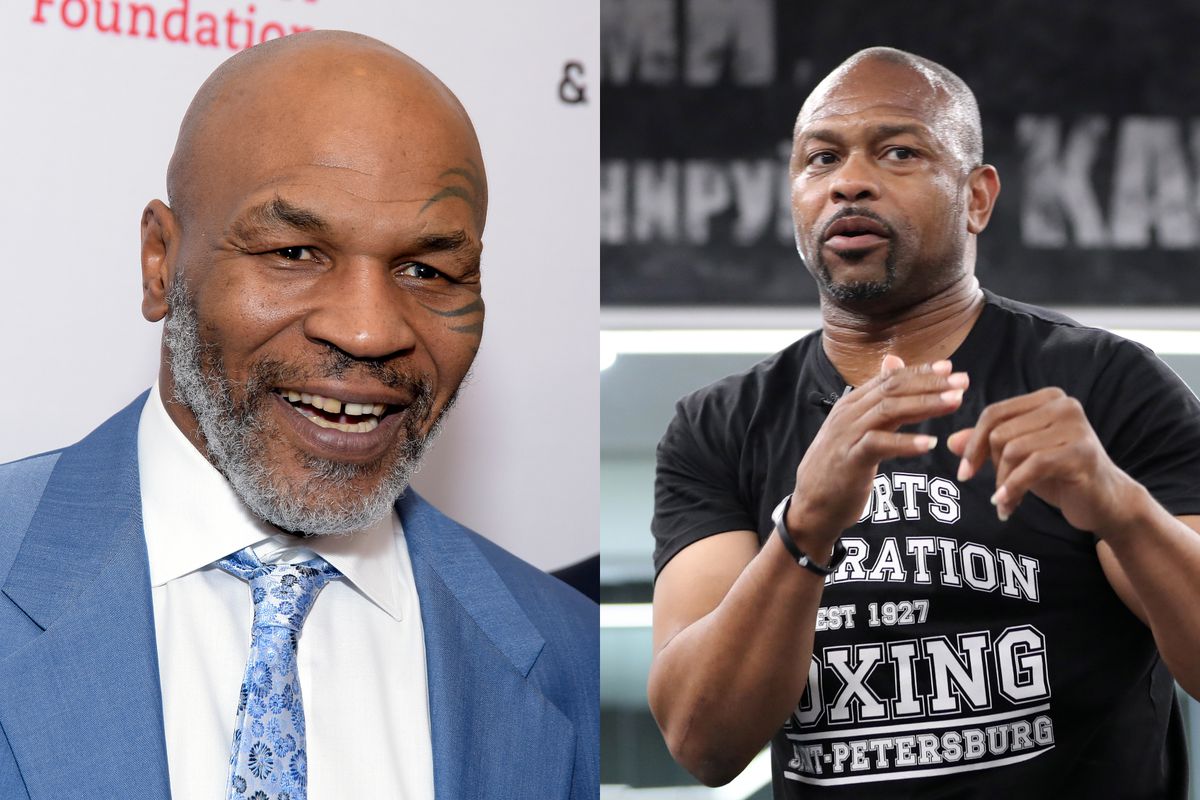 Reading Time:
3
minutes
Mike Tyson remains favourite, but Cloudbet customers turn their backs on Saturday's boxing circus
Savvy bettors shun Tyson vs Jones Jnr exhibition
Value of Cloudbet's market so far less than 1% of McGregor vs Mayweather fight
Celebrity undercard bout featuring Disney star Jake Paul and ex NBA point guard Nate Robinson attracts 12x number of bets
Almost 50x amount of money wagered on Paul v Robinson than on Tyson v Jones with the bitcoin betting pioneers
The Covid-hit sports calendar of 2020 might have thrown up a number of surprise hits with global betting enthusiasts but it seems the forthcoming Mike Tyson vs Roy Jones Jnr bout is not destined to be one of them.
Belarussian football, Taiwanese basketball, League of Legends… at different times, these all caught fire with sports bettors, but this high-profile boxing exhibition seems unable to land a knockout punch. Back in 2017 the match-up between Conor McGregor and Floyd Mayweather Jnr, hyped as "The biggest fight in combat sport history", or more simply, "The Money Fight", totally lived up to its billing, making it the biggest betting event in Cloudbet's history by number of players.
Fight promoters Triller, a social media app spending millions to try and compete with Tik Tok, hoped to replicate this excitement, and gave it a whopping $49.99 pay per view price tag. But bettors think you must be punchdrunk to get involved, likening it to that Tiger Woods vs Phil Mickelson PPV head-to-head back in 2018, which proved a waste of time for all except the two golfers, who netted a huge payday.
Roy Jones Jnr's team has been bigging up their man's fitness and "evolution" as a fighter, while Tyson, who last set foot in the ring in 2005, claims his recent persona of a weed-smoking peacenik will be a distant memory the second he gets his gloves on. But, with both Tyson and Jones Jnr the other side of 50, the fight is being held on special exhibition rules – such as "hard sparring" only, no knockouts and the threat of just a cut precipitating an immediate stop from the referee – the only thing to look out for is if these two legends of the ring remember they're not supposed to be fighting for real.
The bout between the two aging ex-heavyweight world champions takes place on Saturday at Staples Centre, Los Angeles, on a bizarre card which also features a former NBA star, Nate Robinson, facing YouTuber-turned- Disney Channel star (and Triller investor) Jake Paul.
Cloudbet's customer base just aren't buying into this seniors' day out and haven't spent much time searching for Tyson vs Jones odds. Twelve times the number of bets have been taken on the Jake Paul vs Nate Robinson fight, with almost 50 x as much turnover in this market, compared with wagers on Tyson vs Jones Jnr.
Founded in 2013, Cloudbet is one of the world's longest established bitcoin betting operators, and will be running winner's and total rounds markets on this fight and its undercards. Besides bitcoin, Cloudbet accepts ethereum, bitcoin cash and a number of stablecoins including USD Tether and USD Circle.
New customers gagging for bitcoin odds for boxing can get a bet on Tyson or Jones Jnr through an easy sign-up process and on-site cryptocurrency purchases with a credit card. Iron Mike is favored, by the way, at 1.53 (- 187).
So why have these two legendary boxers agreed to something that could leave their reputations on the ropes? Another ex-champion George Foreman has been in the media saying he thinks he knows. "It's temporary insanity. I liken it to a guy who wants to get on a boat and go out to sea. It seems like so much fun, so peaceful, so he wants to get out there and do it. Then he gets out there and the big waves start coming and the sea is rough and it's raining and the wind is blowing and he asks himself: "Lord, why did I ever do this?"
Anyone stumping up the $49.99 fee to watch this may well end up asking themselves the same question.
DAOWallet integrates into 1Click Games platform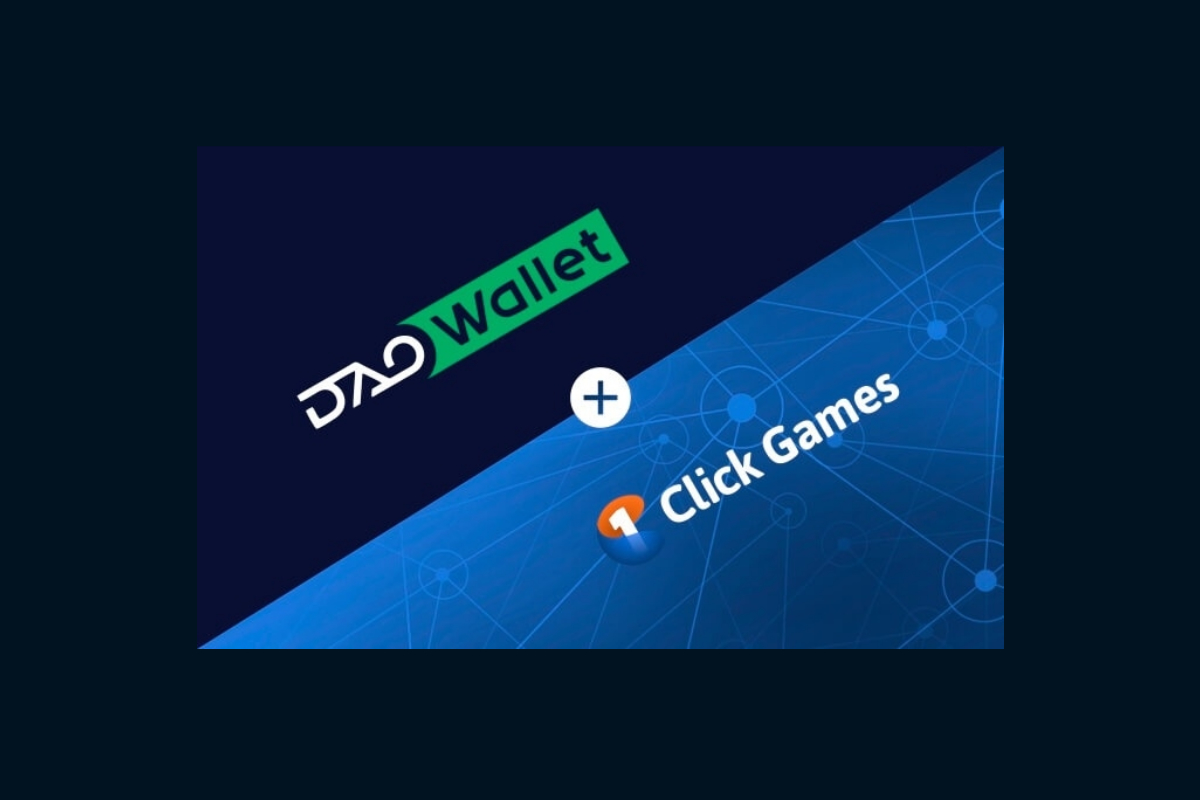 Reading Time:
2
minutes
Partnership sees 1Click Games debut the DAOWallet crypto payments solution
 DAOWallet, the B2B cryptocurrency-fiat gateway provider and partner in DAOGroup, has agreed to a full integration with igaming platform 1Click Games.
End-users of the platform will now be able to seamlessly deposit and withdraw cryptocurrencies at 1Click Games' partner brands without complex exchange requirements, with operators also protected against chargeback fraud.
DAOWallet supports player transactions in Bitcoin (BTC), Ethereum (ETH), a variety of stable coins, as well as DAOGroup's proprietary token BET. Player deposits can also be made via credit card, giving players full flexibility in their choice of payment, while operators are also supported with a range of fiat currency settlement options.
Secure crypto payments processing, fully protected against chargeback fraud and without any extra charges or complex processes, is key to attracting new casino players who want to take advantage of the benefits cryptocurrency delivers.
This new partnership with 1Click Games will allow its operators to easily support cryptocurrency deposits and withdrawals for their players across all markets and requirements.
Players and operators will both benefit from instant transactions at the best exchange rates, with operators also able to choose from a variety of invoice options and the ability to convert into fiat currency at any time.
DAOWallet will cover all KYC and AML procedures as part of its mandate; and will also allow 1Click Games to track the provenance of all cryptocurrencies coming into its wallet, allowing for casino management to identify incoming VIP players, as well as red flag any potentially problematic historical use of the coins.
Commenting on the integration, DAOGroup's CCO Glen Bullen, said: "Easy, secure crypto payments are demanded by a vast, unserved audience around the world, and integrations like this, with the innovative 1Click Games, can now give this market access to the best casino experiences around.
"1Click Games share our view that cryptocurrency payments are inevitably entering the mainstream, and we're very pleased to kick our partnership off and help deliver new revenue streams through this offering of our solution for their players."
Maxim Terehovich, CEO at 1Click Games, added: "This cooperation with payment solutions provider DAOWallet is very valuable for 1Click Games because we always focus on our clients and operators.
"Market trends research gave us a full insight into the rapid development of the cryptocurrency market and 1Click Games is glad to give our operators the possibility to reach a vast audience of cryptocurrency users who would have previously struggled to find a service in the traditional gaming and betting space.
"We now have a wide range of payment options for our operators and we now feel more flexible to adapt to market tendencies and our client's needs. This partnership helps us to be more competitive and now we can provide the best experience for those who are interested in Bitcoin casino operation."
DAOWallet is available immediately to all iGaming operators looking for a payment solution for the growing cryptocurrency market. For more information, visit https://daowallet.com/
Gamban to Block Crypto and Trading Platforms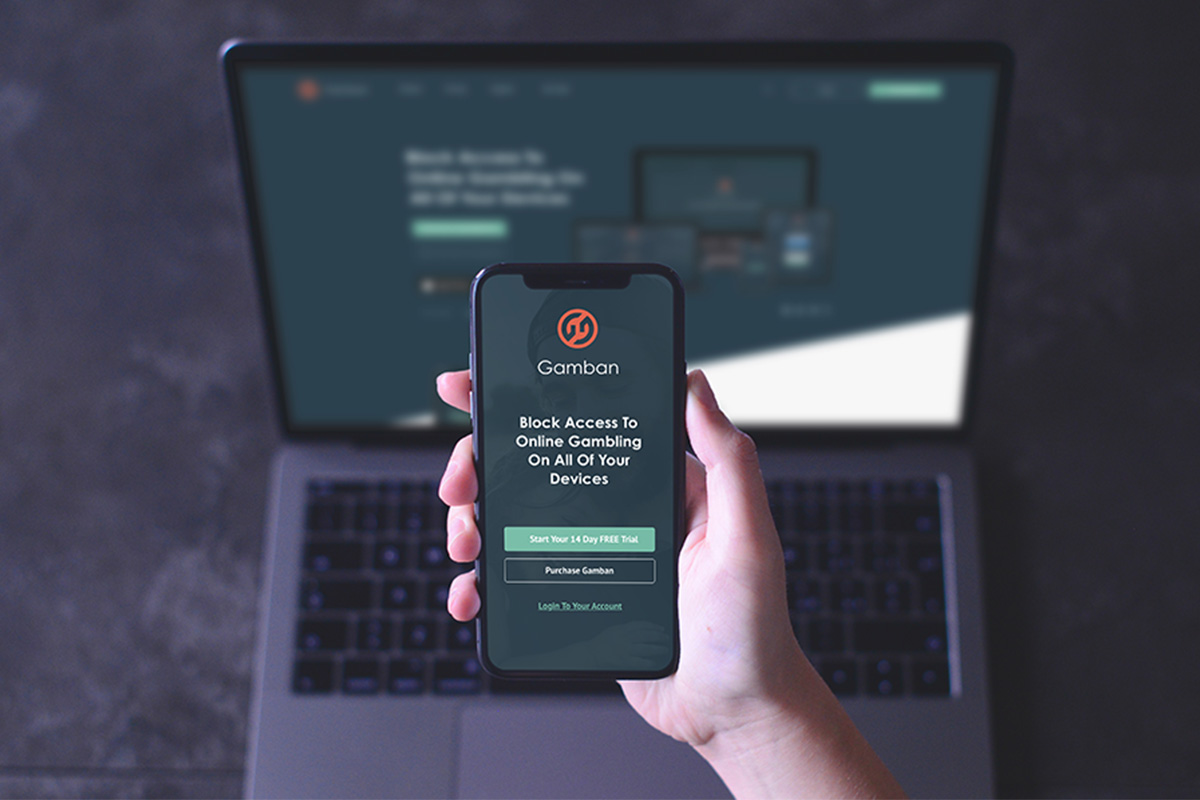 Reading Time:
< 1
minute
Self-exclusion software provider Gamban is going to block access to certain platforms offering cryptocurrencies and stock trading to provide greater protection to its users.
Its self-exclusion software currently blocks access to thousands of gambling websites but will now expand its reach to cover cryptocurrency and stock trading following requests from customers. It says such platforms can provoke similarly addictive behaviour to gambling.
"One of the main differences between Gamban and self-exclusion schemes is that we are not required to integrate with websites in order to block access to them," James Forman, business intelligence officer at Gamban, said.
"This means we can move quickly and block emerging threats such as esports and skins gambling that have risen to prominence during the novel coronavirus," James Forman added.