EveryMatrix is showcasing 'Unlimited Creativity' in London this February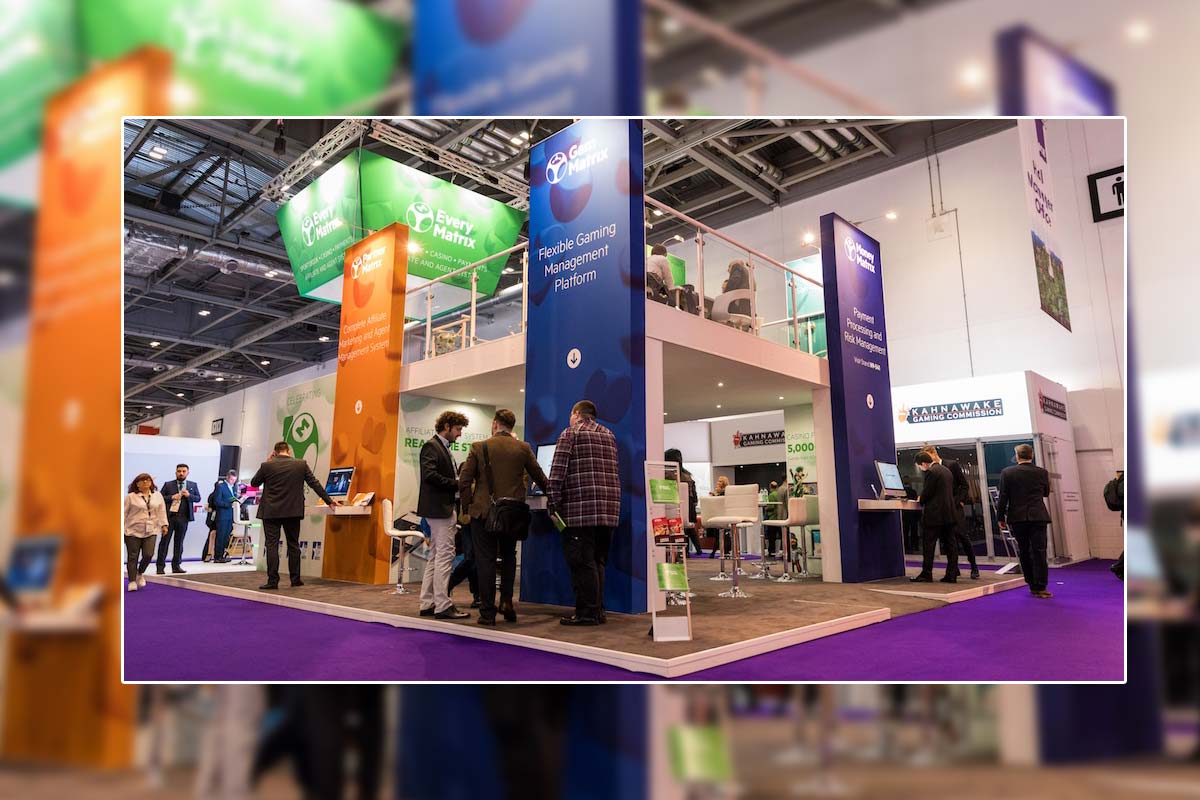 Reading Time:
5
minutes
EveryMatrix showcases their portfolio of iGaming B2B products at ICE London (5-7 February, ExCeL London, UK). The products were rebuilt from the ground up in the last couple of years. The common theme is modularity, giving unprecedented flexibility for clients and catering for some of the largest companies in the industry. Ebbe Groes, CEO, EveryMatrix, discusses the company's approach to achieving success and profitability for EveryMatrix clients.
How do you feel ICE London helps develop iGaming and your company?
ICE starts the iGaming year with all the major names in the industry joining together. This event is a great opportunity to consolidate existing partnerships and secure new business contacts. Obviously, our focus is on securing new clients, but we also come to interact with other B2B providers. Our main products, across Casino, Sports, Payments, are all based on the common principle of aggregation of the best products and services within each vertical, so keeping up to date with these is vital.
How are you standing out from the crowd in an increasingly crowded market?
We today stand out thanks to our vision to shift progressively from "boxed" platform ecosystems to specialised, modular and platform independent products. In the past few years, we've rebuilt all our products from scratch with a strong focus on using state of the art technology, and we're excited to showcase this at ICE.
By splitting up our core applications into many smaller applications we have been able to cater for a much wider set of clients than before – and I believe, wider than our competitors. We today span the entire range from completely servicing smaller companies, including start-ups, to the largest operators in the industry. This is because almost everything we do can be isolated and delivered independently yet also delivered jointly in a full turn-key solution.
Our products today allow deep integrations with any platforms and can be adapted to different clients' needs, depending on the size of their business, goals, technical and legal requirements in the jurisdictions they work in. This flexibility has in only a single year increased our set of clients by fifty percent, including some of the largest companies in the industry.
The EveryMatrix platform offers operators individualised front ends. What that EveryMatrix does are key elements to increase variation, personalisation and gamification across different operators and markets?
The design and functionality of both casino and sportsbook front-ends is key to success and profitability. This is not only about usability but also about retention, personalization, localization, and promoting the most profitable games and bets. Even further, it's about conversion of visitors to sign-ups or conversion of players from casino to sports or the other way around. Having a template front-end, like tens of others, will not cut it in the long run.
EveryMatrix realized this early and today have many casino operators on our platform who fully control their front-end. Now the time has come to bring this revolution to sports. Our Casino, Sports, and Payments WebAPIs offer the easiest way in the entire industry for you to build and control your own front-end and have complete freedom without the restrictions normally imposed by a platform provider.
To support even more customization and to help operators increase conversions, we have launched a second generation of bonus system, another industry first. This is a stand-alone system to create, manage and report on bonusing for both casino and sports products and helps operators to combine bonus programs and promotional packages that are activated by various triggers. It can even be delivered to clients on their own platform, it is neither tied to the system of the game provider nor to the EveryMatrix platform and wallet service as all other bonus systems are.
Overall, between bespoke front-end, real-time delivery of data to bespoke CRM systems of clients, API driven applications, an extremely flexible bonus system, we achieve the overall goal of Unlimited Creativity for gaming operators in terms of player experience. The key for us as B2B provider is not to limit or even guide the clients but to help them implement their own ideas and unleash their own creativity!
What genius solutions will you be showing at ICE London?
We'll exhibit our full product suite which covers Casino, Payments, Sports, Platform, and Affiliate systems.
Our flagship product CasinoEngine is the largest casino content aggregator in the world with 8,000+ across more than 140 vendors and sub-vendors. CasinoEngine is a true next generation solution thanks to its unified back office and services integrated into many specialized APIs. We have followed our long-term vision to solve key operational and product offering issues affecting operators and we're pleased to present at ICE 2019 a robust solution that is already used by market leading operators such as Norsk Tipping, Tipico, Wunderino, Adjarabet, the Genesis group, and many others. Activity for CasinoEngine clients more than doubled in 2018, with record volumes month after month. We look forward to showing at ICE the key reasons why CasinoEngine clients grow faster than the market as a whole.
MoneyMatrix team joins ICE 2019 as well. MoneyMatrix can provide automated payment routing, risk management and KYC solutions globally. MoneyMatrix is not just an EveryMatrix software service, but a Malta licensed regulated financial institution within its own right with the ability to provide payment processing to any merchant operating within the e-commerce space. In our first full year of operation, we signed more than 20 new clients and today process hundreds of millions of euros monthly. We've won Best Payments Aggregator Award (Malta Gaming Awards) and Best in Business Payment Processing and Risk Management Company Award (Malta's Best in Business Award).
Not forgetting about our sport products, OddsMatrix is gearing up to join ICE to showcase our latest OddsMatrix Sports Data Feeds products, including the recently launched OddsMatrix Aggregator – a powerful and unique tool which allows bookmakers to combine odds, settlement, and score feeds from multiple providers into a single aggregated feed, all processed in real-time! The Aggregator is itself a key component of the refactored fully managed sportsbook, the OddsMatrix Sportsbook.
Last but not least, our PartnerMatrix team will join ICE 2019 as well and will showcase a complex Affiliate Software Solution and Agent Management System, including the newly launched features such as the Reactivation Rewards for affiliates, Server to Server (S2S) tracking that improves accuracy of the conversion, and Player Segmentation for better optimization of the affiliate rewards. PartnerMatrix also delivers feeds and APIs for affiliates to obtain reports and data automatically. Catena Media is just one of several companies using this new service.
What is it about ICE London which sets it apart for EveryMatrix?
ICE represents innovation and new business so it's easy to understand why it's attracting established companies from all over the world. That's why ICE London is the perfect meeting spot for all major players in the industry and has gained the reputation of being THE place to network within the international gaming community.
This event is an excellent opportunity to reconnect with clients and suppliers and that's why our delegation includes representatives from all our offices, from sales, marketing, product management to development and top management. London is a major mark on the iGaming map and ICE is testament to that.
Join EveryMatrix at ICE London 2019 at Stand N6-310, where the company will exhibit its next generation of B2B iGaming solutions and herald exclusive news for the coming year.
BetBright closes UK operations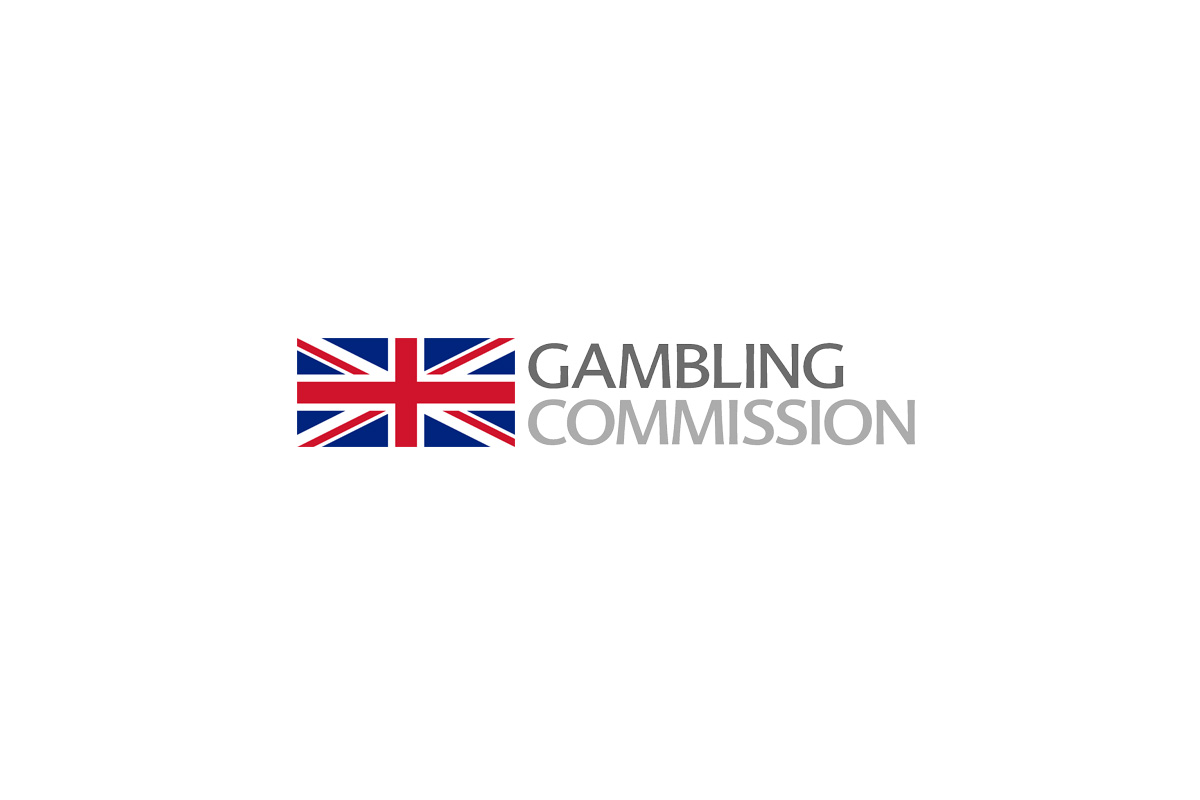 Reading Time:
1
minute
BetBright has closed its operations in the UK by selling its entire technology stack and assets to 888 Holdings for €15 million. The UK Gambling Commission (UKGC) approved the move and termed it as the right step as there was a strong chance of going into insolvent liquidation if the company remained operational.
BetBright will refund all pending payments and winnings in 30 days' time.
The gambling commission confirmed that it had been overseeing the company and that there was a "very real possibility of going into insolvent liquidation if it remained open," resulting in customers receiving no winnings and no refunds on stakes which had been placed.
"This was a significant risk for BetBright's customers and therefore we are content that the return of stakes, as part of an orderly closure of the business, is the best option available for the vast majority of customers in what is an unusual and difficult situation," explained the UKGC.
SportPesa signs partnership with F1 team Racing Point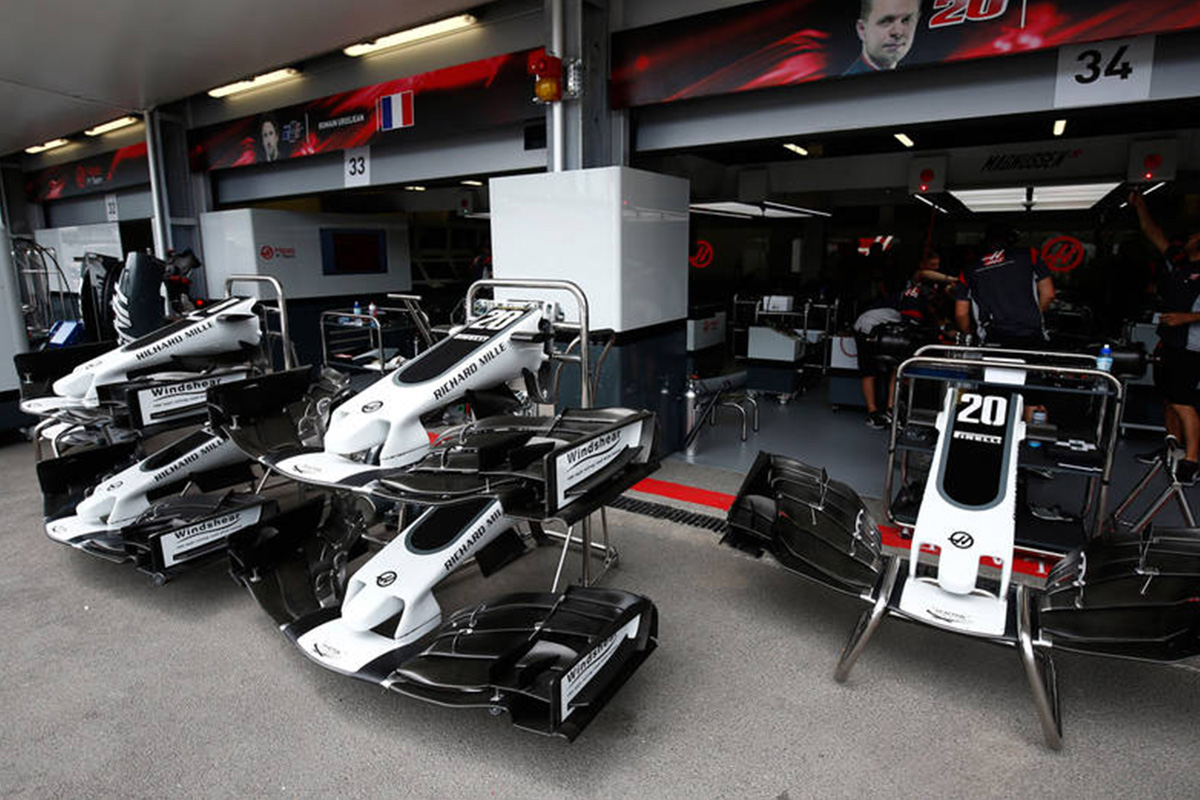 Reading Time:
1
minute
SportPesa, the premier betting platform based in Africa, has signed an agreement with the British Formula 1 team Racing Point. In the process, SportPesa becomes the first online betting company to join hands with Formula 1 team.
Racing Point was earlier known as Sahara Force India. Racing Point cars in the 2019 Formula One season will now sport a SportPesa brand as the title sponsor.
Speaking after the agreement, SportPesa Company Director Adam Beighton reiterated on the importance of the deal.
"Equally important is the platform it provides us, which enables us to stay true to our mission; to build and develop grassroots and professional sport in countries where we operate by bringing new opportunities to local communities," Beighton said.
On his side, Racing Point CEO and team Principal Otmar Szafnauer welcomed the deal and praised the betting giant for supporting sport.
"We are excited to have such an ambitious partner on board to help us deliver our team mission and look forward to working with them to bring the sport of Formula One closer to fans around the world," Said Szafnauer.
Highlight Games' SOCCERBET™ is top performer with Eurobet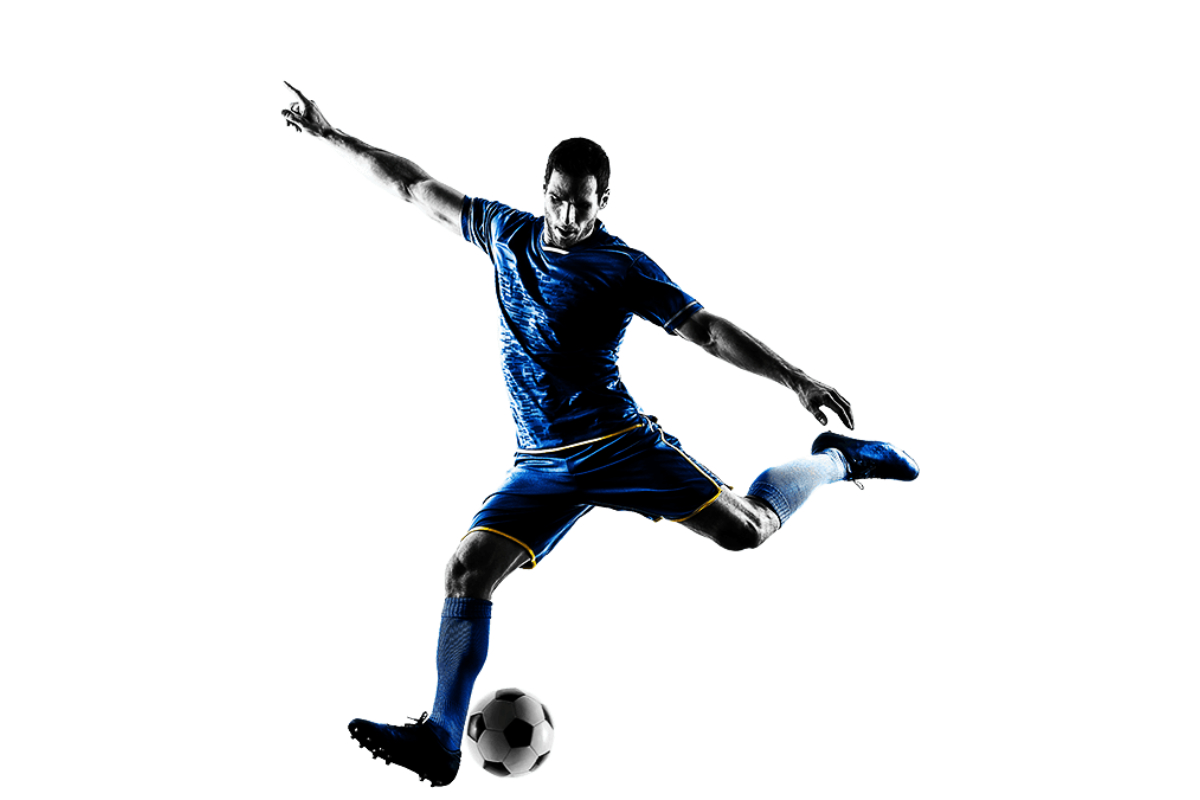 Reading Time:
2
minutes
Highlight Games Limited today announces that its SOCCERBET single match and league football products are now live with Eurobet in Italy.
Since launch, SOCCERBET has consistently been the top performing virtual sports product across the Eurobet retail estate with player numbers and average bet amounts increasing daily. SOCCERBET games are based on Highlight Games' exclusively licensed and ADM approved virtual football product which features real archive footage from the Serie A Italian football league.
Tim Green, CEO, Highlight Games Limited, said: "I'm delighted to announce that SOCCERBET has been the number one performing virtual sports product across the Eurobet retail estate since launch.
"Entering a new product concept into a mature market can be challenging, but this innovative game takes players to the heart of the action where they can watch real league highlights play out and it is, therefore, no surprise that it has received such a fantastic response.
"We look forward to the continued success of SOCCERBET as we complete rollout to Eurobet's 720 retail venues and online and mobile channels."
Carlo Di Maio, Sportsbook Director, Eurobet, added: "Since its launch last month, SOCCERBET's performance has exceeded expectations.
"The opportunity for players to bet on genuine Serie A archive footage has proven an irresistible one, and this is reflected in increased levels of player engagement which is driving incremental revenues. SOCCERBET delivers entertainment in a class of its own."
About Highlight Games Limited:
Highlight Games is a specialist games supplier founded in 2014 and managed by CEO Tim Green, Director Stewart Whittle, Director Nick Gardiner and General Counsel Steven Holmes.  Specializing in creating innovative, sports focused betting experiences, the Company's flagship SOCCERBET™ product features highly optimized game design based on decades of archived live action football and can be tailored to suit the sportsbook or virtuals offering of operators around the globe across retail, online and mobile. Highlight Games Limited www.highlight-games.com is majority owned by Swedish gaming, entertainment and media firm Cherry AB. Cherry AB's class B shares are listed on the Nasdaq Stockholm exchange, Mid Cap segment. More information is available at www.cherry.se.
About Eurobet Italia Srl:
Eurobet Italia Srl is part of GVC Holdings PLC and owns more than 850 betting shops across Italy and one of the most popular betting and gaming website in the Italian gambling Industry. Eurobet was born in 1995 and was one of the first bookmaker to take online bets. In 1999 Coral (third UK bookmaker at that time) completed the Eurobet acquisition, followed by the merge with Gala, and the GalaCoral Group foundation in 2005. The historic merge between Ladbrokes and GalaCoral of 2016 created the most important betting and gaming company in the UK (LadbrokesCoral Group). In 2018, GVC Holdings completed the Ladbrokes Coral takeover, creating one of the world's biggest gambling groups. Today Eurobet is one of market leaders in the betting and gaming industry in Italy, thanks to a wide product offer, both online and offline, with special focus on innovation and responsible gaming propositions.