New Zealand sports betting enters a new phase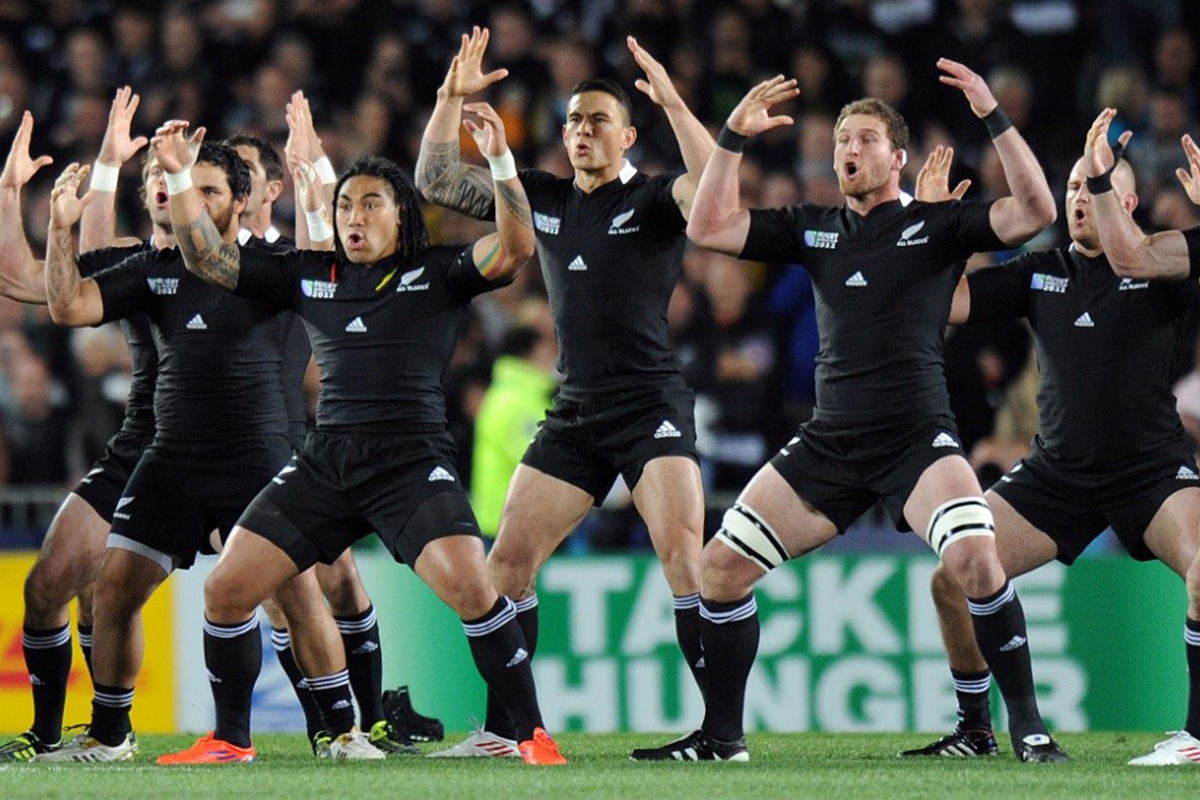 Reading Time:
2
minutes
The New Zealand Racing Board's (NZRB) has launched a new betting platform which is considered as a game-changer for the country's racing industry.
New Zealanders are welcoming modern and competitive TAB website and mobile app, which offers customers a number of fixed odds betting options and delivering increased returns to the racing industry.
"This is the dawn of a new era for the NZRB and for New Zealand betting customers as we deliver a more compelling betting experience and significantly enhancing the number of betting opportunities we can offer," says NZRB CEO John Allen.
"We estimate this initiative alone will increase returns to the industry by $17 million – $19 million in annualised profit, rising to approximately a $30 million increase in net betting profit as a result of the Fixed Odds Betting change from 2021/22," says Allen.
"We've replaced our existing website and app with a responsive, modern and easy to navigate site that delivers more products and events," says NZRB CEO John Allen.
"Our customers will have access to more options than ever before on sporting events from around the world. We've added new products like 'cashout', giving them the option to obtain a return from selected fixed odds bets before a match or event is even over and improved in play betting with fewer suspensions, more markets and direct access from watching to betting," added Allen.
"The new platform will also be a game changer for our core business, improving business stability and continuity and by moving a number of core functions managed by our old system Jetbet, into a new platform provided by Openbet it gives us the flexibility to set our own odds on events where our local expertise outpaces the PaddyPower options.
"Our partners on this project, OpenBet and PaddyPower Betfair are world class operators. What they have done is ensure the New Zealand TAB, a significant and valuable industry asset, can now compete with the rest of the world, increase our revenue and in turn, our distributions back to racing and sport," stated Allen.
Golden Rock to shake up the industry with Volatile Slot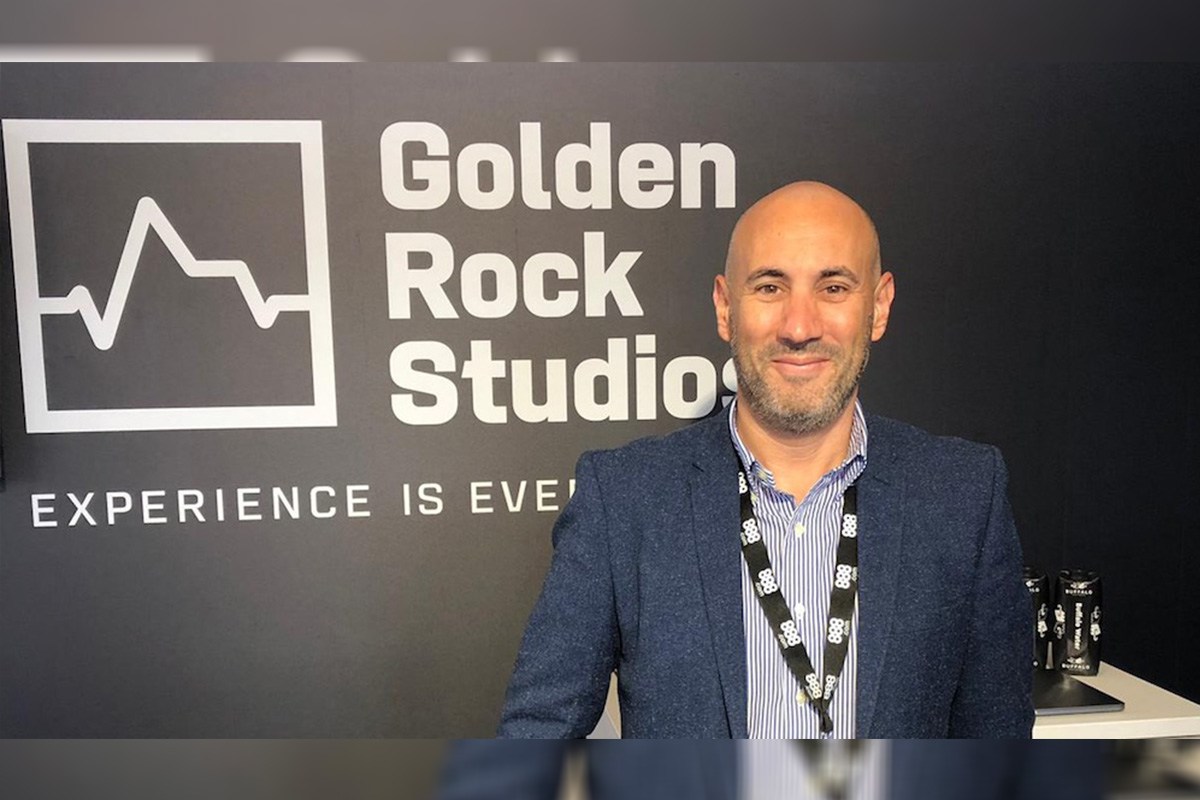 Reading Time:
3
minutes
As one of the industry's foremost experts on game content and operational excellence following his directorship at both William Hill and Superbet, James Curwen, CEO & Founder at Golden Rock Studios, is feeling confident as the brand launches its latest slot game, Volatile Slot. At a time when playing safe bets is the strategy du jour, Golden Rock is instead focusing on big wins, customer and operator desires and how unpredictability is the "secret sauce" behind the company's ongoing success…
Previously you worked for some big industry names, how has the journey with Golden Rock differed to your past high profile roles?
It is the first time in 30 years working as a supplier or for myself, so it has been a bit of a change. Previously I was managing large teams in multiple locations on a multitude of aspects raging from operations, VIP through to marketing. I now manage smaller teams and being so close to the product it's been very exciting to see the progress we have made in our first year.
How has the freedom of driving your own studio offered new perspectives on the industry and is there a feeling you can help drive the future of gaming more significantly than in your previous roles?
I am focusing 100% of my attention on the games we are delivering, the previous operational experience we have is invaluable and we believe it's our strongest competitor advantage as we have a deep understanding of both the customer and operator needs.
We are launching new games throughout Autumn and the first game is called 'Volatile Slot', due in September. It is volatile by name and volatile by nature. With up to 25,600 times your stake available as your biggest win and our unique 'multiplier wild scatters' big wins are always only a spin away.
Yourself and your founding partner, Will Mathieson, are adept at delivering blockbuster slots which change the course of the industry, how does the new title fit alongside both your past achievements in game design?
We are always innovating and looking at customer trends, we believe gamblers are more mature now and expect more from their gaming session. Our aim is to deliver those experiences and we believe 'Volatile Slot' has our secret sauce.
How much impetus is put into R&D of new games like this at Golden Rock and why is that important to you?
While many studios are just churning out re-skin maths with new graphics, we are totally dedicated to innovation, be that in our game concepts, our maths, our UX/UI to our features, we have spent endless hours ensuring everything is right before a game is launched. This is evident even into the way we have designed our games roadmap, which is in a unique Periodic Table format, to demonstrate that each game we release will be unique in its own right.
Golden Rock's founders are renowned for producing cutting edge games, playability and appeal, how does an organisation like yours instil a culture of innovation: what practical steps does it need to implement?
Well, at our heart we are gamblers and we build games for people like ourselves, we want to play games that have us on the edge of our seat and have a sense of excitement and anticipation. We hire people who are as passionate as we are about the games we want to build.
With more than 20 years of land-based casino experience, where do you see the big wins taking place in online table games going into 2020?
I believe that there really has been a lack of innovation in terms of RNG table games compared to online slots. We have spent a huge amount of time exploring this area and strongly believe that we have bridged the gap with our new up and coming games Roulette X2 and Back Blackjack which both incorporate bigger wins with better odds and will both be out this year.
August saw your former employer William Hill post significant loss due to regulatory changes, where do you stand on how to achieve a balance between social responsibility and enabling business to operate in a competitive environment?
This is a difficult question as I believe that 99% of gamblers just enjoy the thrill of the ride and gambling is entertainment. Unfortunately, gambling does negatively affect some people and it is up to the operators to identify and help those customers. Not everyone that likes a drink is an alcoholic, not everyone who eats chocolate is overweight and not everyone who likes a bet is a problem gambler however I believe that the media paint it that way and the regulators are having their hand forced.
"Impressive is a synonym for efficient" – An exclusive interview with Iryna Kurochkina, Founder & CEO of Digital Choo (DC)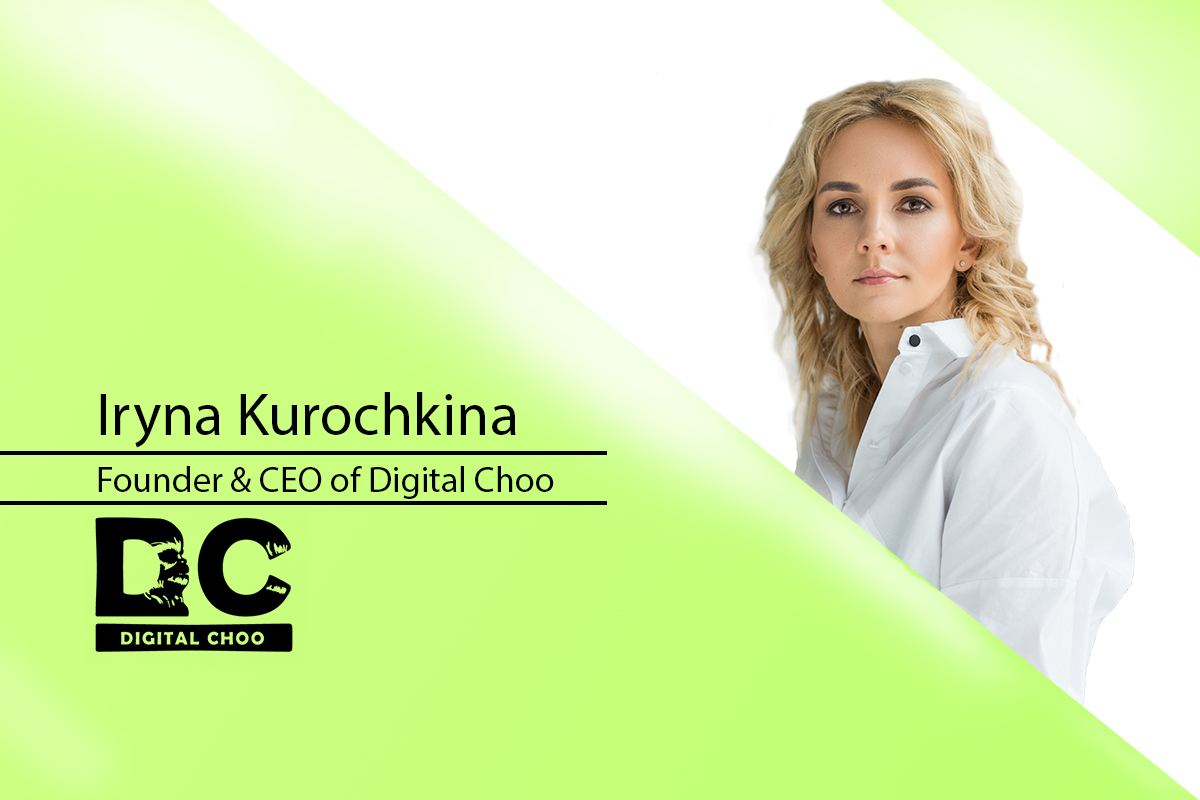 Reading Time:
6
minutes
We managed to catch up with Iryna Kurochkina, Founder & CEO of Digital Choo (DC) for an in detail interview about digital marketing and the creative work behind it.
EG: Let's begin with a few words about Digital Choo. How did the idea of Digital Choo as a digital marketing company evolve? Who were your first clients? Any interesting stories about the company's early years? What does the name Digital Choo signify?
Iryna: Looking back at Digital Choo's first year and compared with what has been accomplished, I am extremely satisfied with our progress. The idea has been growing with 10 key team members for the last couple of years and was conceived from the remnants of some standardized marketing practices that are arcane and unsurprising. We wanted to create, amaze and showcase unique features that would not just inspire but also bring exponentially great results to a client's business.
The agency's name makes you think of digital, but it doesn't indicate our primary direction. We are not only digital; we are a full-range marketing agency, unlimited in our capabilities. But of course, digital is the primary performance media channel of our focus. Our approach fits perfectly with one of our first clients, Parimatch. Other clients supported it too, and the agency grew from 10 people to well over 200 – all of them with the same spark in their eyes and inspiration for unconventionality.
EG: You seem to invest a lot of time and effort in attending conferences. How do you approach conferences? Could you offer any tips to those who are new in the field? What are the things that a participant should do to get maximum leverage out of conferences?
Iryna: Conferences always provide the best opportunities for practice exchanges. They expand our breadth of knowledge through interactions between Product Owners and Service Providers in the gaming industry. This provides a greater understanding of the current capabilities from industry representatives who understand the existing barriers and expanding them through meaningful collaboration. This it is important to DC, as we never rest on our laurels. We are continually working on future trends within the industry and immediately turning them into a general market for customer demand.
The same could be recommended to others – newbies and those who have been in the field for a long time. Productive communication is the key to the development of individual units and the industry as a whole – it's a synergic process, one that is not possible without the other. To get the maximum from every event, define the most important ones for the development of your business, invest maximum effort in them, and expand gradually.
EG: DC has won a number of awards recently, especially creative awards. Which of these are the most satisfying to receive? How do you handle the pressure of maintaining such high benchmarks in subsequent campaigns?
Iryna: Each award is a win and we don't get tired of winning. Of course, we are really proud of the international recognition received. Just this year we were named Best Marketing Services Provider by Betting Awards. Last year we received an Effie Award for providing business efficiency to our local clients. International and local awards are important as they confirm our efficiency and pre-eminence not only on a global scale but also within individual countries that have their own distinctive peculiarities.
In regards to stress, I believe it all depends on how you see it. For us, high benchmarks are the average, something that we strive for on a daily basis, which is our starting point. Taking it to another level, we raise the bar by creating trends, not following them. That develops undue pressure which is the norm, a source of inspiration.
EG: DC operates in a number of countries across continents, Europe, North America, and Africa, offering services to betting and gaming companies. The legal frameworks and regulations regarding betting and gaming vary substantially across countries. Isn't it a challenge to unleash the creativity, while keeping a close eye on the legal aspects? What are your strategies to handle this?
Iryna: It's like life, everything is very simple. If you can't make a difference, change yourself and your perception. In fact, in our business, adaptation is a key tactical tool used within the gaming industry. You cannot change regulations that are constantly changing but you can adapt. You can adapt your product to be responsive to these changes in the shortest of possible terms, you cannot avoid or increase the online or offline frontiers but you can create unique ways to break through the clatter of these frontiers by thinking outside the box and observe the performance in your results.
By taking a fresh approach, we strive for the best and brightest solutions. It is the primary approach of every one of our teams and is integrated into our company when providing services to every one of our clients.
EG: The betting and gaming industries are crowded places with a number of companies operating in each segment. What are the primary yardsticks or criteria that you use for making a particular brand stand out among the crowd?
Iryna: In our time, emotion has become a kind of cult and has already turned into one of the fundamental drivers of success for many businesses that have been gradually introduced into each industry. The bolder the clients, the more efficient are the agencies that are not afraid to accept their challenges. In other words, always be ready to make the impossible possible, and do not just use your expertise with rational persuasion factors and logical arguments on customers.
We try to inspire clients with our ideas and deeds and they often come to us just for this emotion. To us, "bucking" the old stereotypes and not proving every new unique decision that in the current world of transformation of the consumer is what works and brings them multiple results. Moreover, this concerns not only creative solutions but also the methods of implementation and distribution, formats and methods of media distribution and delivery to the consumer. We continue to develop this trend. These are the primary tools of self-measurement, to be out of the box.
EG: It is one thing creating amazingly impressive marketing campaigns for a brand and it is another thing bringing in revenue for the brand. these factors may not always go hand in hand. Could you share a particular case where both aspects went exactly as planned?
Iryna: In my opinion impressive is a synonym for efficient.
For example, let's take a look at our rebranding campaign, the last one we made for our client Parimatch. We had to find a new spirit of true Parimatch customers and develop new communication language with them in order to grow the brand from an online bookmaker to a lifestyle platform for the courageous. Utilizing research and possessing a deep understanding of Parimatch' typical customers. We have known that in order to create a new concept that is relevant for them it is imperative that their perception of themselves be; bold, adaptive and bright as they are.
The information field is saturated, the audience has become more "muscular", it is more demanding on the visual presentation of brands.
You need to instill and introduce strong core beliefs into them, and then like a great designer using bead after bead to string up different WOW chips; enriched with non-standard shooting techniques, visual trends, and high-quality sound.
The business goal was to attract the correct audience, to strengthen the connection with the core of the existing one, and eventually to grow profits. To see this connection, you have to look at any task strategically, in the long term. To me, there's no other way to work. if you want the business to succeed, you have to gain true synergy from a combination of 'impressive' and 'profitable'.
So, returning to the question, if you want to see cases where both aspects have gone exactly as planned, there are plenty on our website.
EG: In several countries, for example, in the UK, advertising watchdogs are increasingly tightening the screws on betting and gaming advertising, especially concerning the impact of these ads on children and problem gamblers. What is your take on this?
Iryna: I believe that bans and creating a stigma on communications regarding these issues won't solve them. The Forbidden fruit is sweet and never enough.
Let's consider a TV series for example. It's a popular, accessible, and joyful product. It's totally fine as a way to spend your free time occasionally. But binge-watching can become real trouble and harm people's daily lives, jobs, sometimes even families. Does this mean we have to ban all TV series? The more logical and productive decision is to communicate the risks of binge-watching and promote shows as an entertainment hobby.
This approach applies well on betting and gambling as well. The real question always lies in the area of adequate perception and open discussions. Bans may cause a rise in unhealthy interest towards the industry, while legalization, on the contrary, will promote responsible gaming, introducing it as a totally acceptable hobby.
EG: Finally, let us talk about the future. Any big announcements coming up? How do you see DC developing in the next few years?
Iryna: After the last few years and our ambitious start, we have devoted ourselves to more rapid development. It is our primary driver. There are a lot of plans: it's like the widening of the DC holding structure as a whole, its expanding by many digital innovation departments, as well as the introduction of new initiatives by our team, both in the scope of branded content projects and media platforms, which will be relevant within a couple of quarters.
We are already working on the next innovative trends of the industry and immediately turning it into a general market for customer demand.
SoftSwiss expands global content offering with exciting GrooveGaming partnership.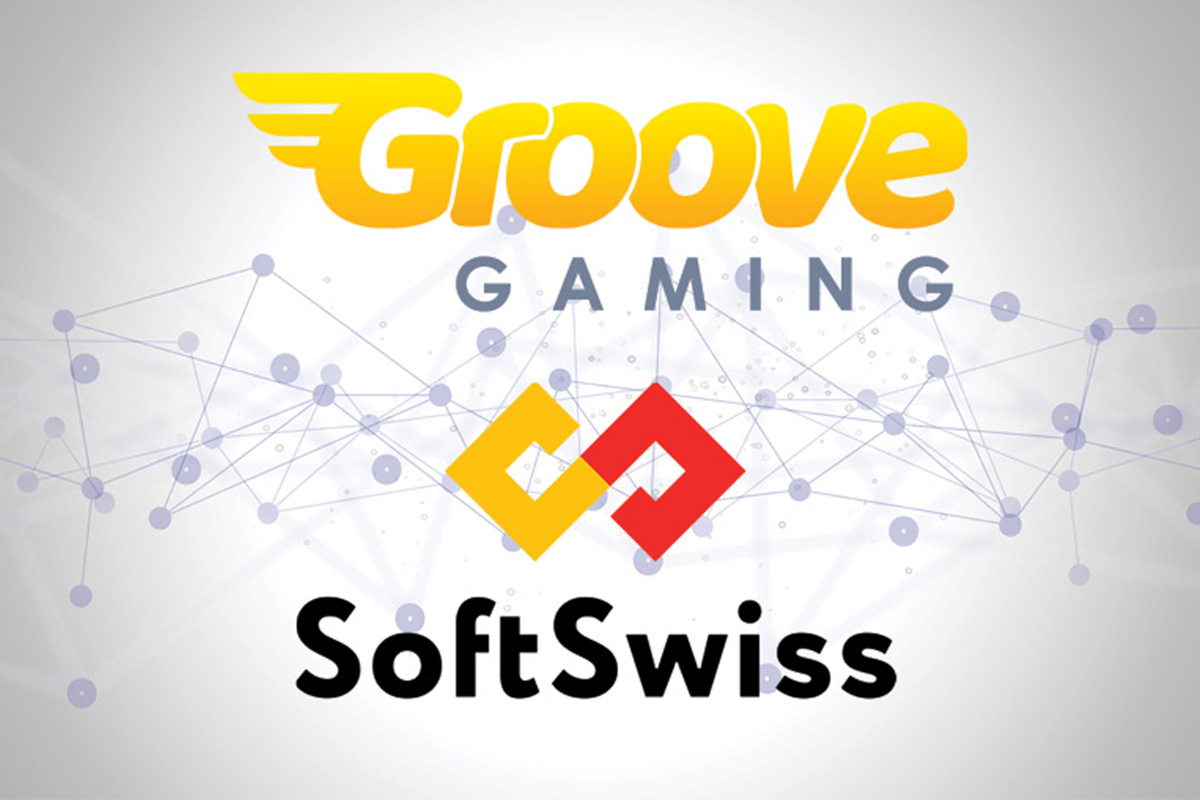 Reading Time:
2
minutes
SoftSwiss, the crypto-famous casino software and game supplier, has significantly expanded its portfolio with the announcement of a new partnership with content provider GrooveGaming. The SoftSwiss Gaming Platform will significantly expand its online casino games portfolio and gives a further boost to GrooveGaming's 'hot-newcomer' reputation.
SoftSwiss will have GrooveGaming's unique content available for players to enjoy across a raft of international casino brands under a variety of licenses.
SoftSwiss is the latest addition to GrooveGaming's burgeoning international client list that includes some of the industry's finest names including EveryMatrix, Quickfire and ALEA amongst others. GrooveGaming is regularly confirming new partnerships with other portfolio providers, as well as distribution deals for third-party games.
In addition, on the slots-side, players on SoftSwiss' expanded network will now have access to Fugaso's blockbuster titles such as TrumpIt Deluxe, Imhotep Manuscript, Fugaso Airlines, Stoned Joker and Magic Spinners amongst others, as well as hot properties like Mr Toxicus, Power of Asia, Smoking Dogs, Cosa Nostra, Knockout, Book of Tattoo, Grand Sumo, Crazy Bot, Brave Mongoose, NRG Sound, Golden Shot, Mummy 2018: Block Pays and Jewel Sea, to name just a few of the fun titles that can now be accessed through the agreement, along with more than 35 Progressive Jackpot Series Games containing Mini, Midi and Maxi jackpots.
GrooveGaming has curated a diverse portfolio of proprietary and 3rd party HTML5 video slots and table games as well as over 2500 casino games together with the biggest Lotto, Video Bingo, Live games, Virtual Sports, Table Games and Sportsbook. GrooveGaming recognise that different countries have different player patterns and demands, so GrooveGaming tailor games lists and promotions for operators working in multiple markets to reflect typical regional player attitudes thereby helping to drive player engagement and revenue.
GrooveGaming is powered by technology innovation. Apart from the growing portfolio of games, other GrooveGaming services include advanced marketing and management system, management, regulatory compliance, business intelligence, promotion and account managment service, as well as support in launching, maintaining, and growing new online casinos. GrooveGaming's solutions help some of the world's top operators increase player value, generate new revenue opportunities and improve brand integrity.
Maksim Trafimovich, CCO at SoftSwiss, said: "We are confident GrooveGaming's content portfolio will take a prominent place within our casinos and will help to bring new players from all around the world. GrooveGaming is definitely one of the up-and-coming industry partners that has also proven to be dependable and dedicated with the names in our business that matter. We look forward to serving many new customers through this agreement."
Rebecca Sotomora, Head of Sales at Groove Gaming said: "SoftSwiss are renowned for their technologically-advanced cryptocurrency solutions which has helped them carve a leading space in the market and has enabled some of the most interesting casino brands out there. We are very pleased to be partnering with SoftSwiss and providing the extra content for their players which we are sure will be warmly welcomed."