eSports and MMA could be contenders to football's crown, states Parimatch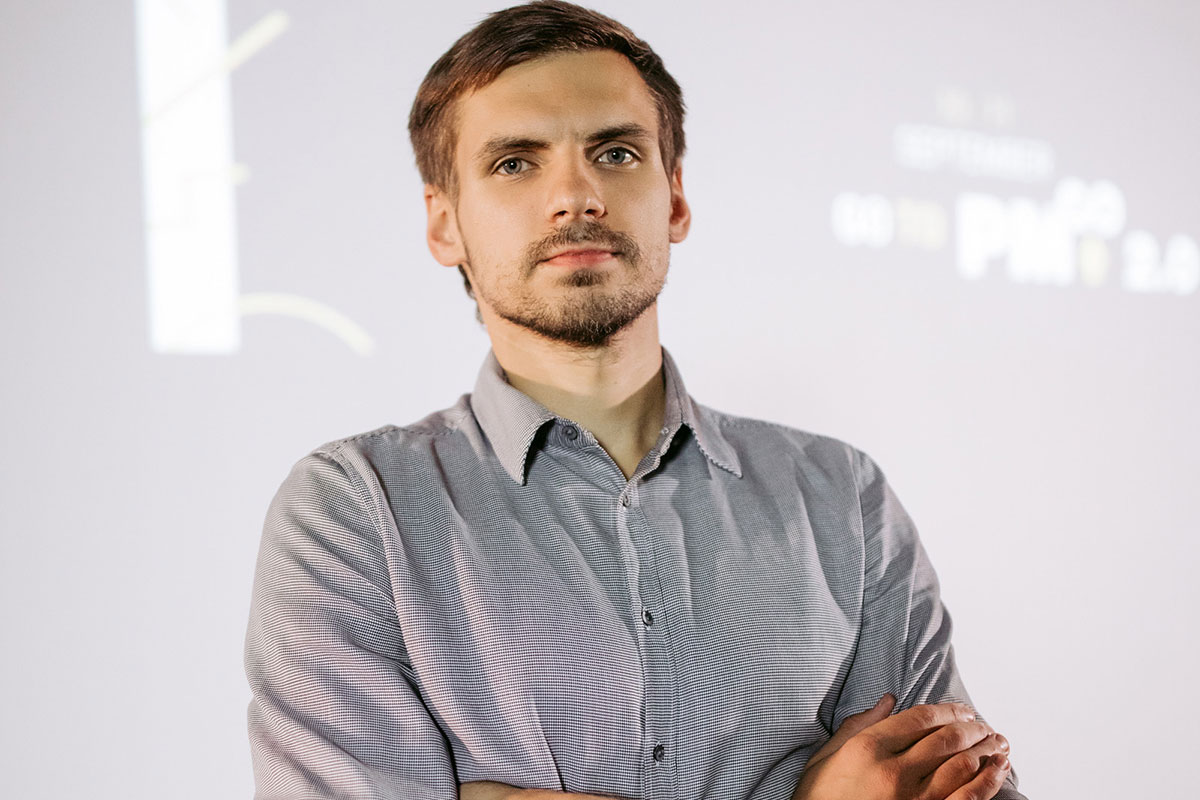 Reading Time:
3
minutes
The sports industry continues to grow year on year with the popularity of televised events benefitting not just the sports themselves but the betting industry too. As the diversity of sports on offer in the CIS region combines with increased international betting opportunities the market is at an exciting crossroads, something which Sergey Portnov, Parimatch CEO believes heralds "untapped potential" within CIS and beyond. Ahead of this year's ICE London, at which the company will be attending to discuss opportunities in the CIS region and its North American objectives, Portnov discusses the growth of eSports and MMA, the importance of good broadcasting and why collaboration between betting and sports is the key to a bright future for both industries.
Looking ahead to 2019 in which territories do you see the big growth potential for your business and why?
We are focusing on consolidating and building on our market position in the CIS region. With the untapped potential within CIS, there remains a strong opportunity to further grow our revenues and brand within the region. Our aim is to reach 20percent market share in the region.
From an international perspective, we are investing in further developing our software to be able to scale internationally. At the same time, we will be growing our global reputation through a brand relaunch and targeted innovative marketing initiatives, and with partnerships such as our sponsorship of the UFC, to help attract potential partners in new markets. The U.S, of course, now provides also significant growth opportunity for the whole of the industry.  We have ambitions of establishing operations there, which would be a significant achievement and milestone for our brand.
What sports are challenging football as the most popular with bettors?
There are several challengers to football, which can vary depending on the market and the season. At different times of the year, tennis, basketball, volleyball and hockey are the closest sports in the CIS region to football, in terms of number of bets placed. These sports are already established and get a lot exposure across the media in the region, they also importantly provide opportunities to bet 24-7 because of the large amount of competitions held internationally.
However, we believe the likely future challengers to football will be MMA and eSports.  The popularity of these two sports is growing exponentially across the world and we believe they represent opportunities for our industry. If we can reach and appeal to these new customers, we will be able to translate the sports' popularity and into betting volume.  In July 2018 Parimatch became the official betting and wagering partner for the UFC in EMEA, while we are also investing targeted alternative marketing campaigns for the eSports community. We are ahead of the trend and well positioned to capitalise on these sports exciting betting potential.
What constitutes a good sport for the betting industry – is it the profile of a competition eg. the English Premier League is broadcast to 643m homes in 212 territories – or is it the structure of the game and the ability to offer a variety of different bets eg. cricket?
There are a lot of aspects that make a sport a good for the betting industry, but ultimately it comes down to the popularity and exposure of the sport. The support of teams and players creates the betting interest, but this must be completed by the chance for the fans to follow and watch the sport.
In tennis for example, 75percent of bets placed with Parimatch are live bets (next point, game, set etc.).  Without the right broadcasting of the sport, we could lose this revenue. Whereas with basketball, which also has a large following, because NBA games are broadcasted at night in the CIS region we can't fully capitalise on its live betting potential.
Can the betting industry help build the profile of a sport – if so can you give some examples?
The betting industry has a great impact on sports. It is statistically proven that sports bettors watch more sports than non-bettors do. Therefore, it stands to reason that if more fans bet on a sport, it will increase its popularity and following. From an entertainment perspective, it simply complements the sport by creating an emotional connection. It develops a vested interest, which leads to fans following a sport or spectacle more closely.
Furthermore, a great deal of revenue from the betting industry is invested back into sports through broadcasters, as well as leagues and teams. In Britain, betting companies place between 20 and 30 percent of annual revenue (estimated to be £14+ billion for the industry) on advertising – hugely promoting and financially supporting the sports.  At Parimatch we sponsor eight teams, and seven sporting federations.  These are mutually beneficial for our brand and the sports and we look forward to growing the profile of both industries as we continue to expand as a company.
Parimatch will be heading to ICE London in February to develop its market position in the CIS region and promote its growing portfolio of daily sporting events, leagues and championships, as well as games and entertainments. For more information on the features and services offered by Parimatch, visit: parimatch.com/en/live.html
Source: GB Media (Daria Isakova)
Casino Technology Rebrands as CT Gaming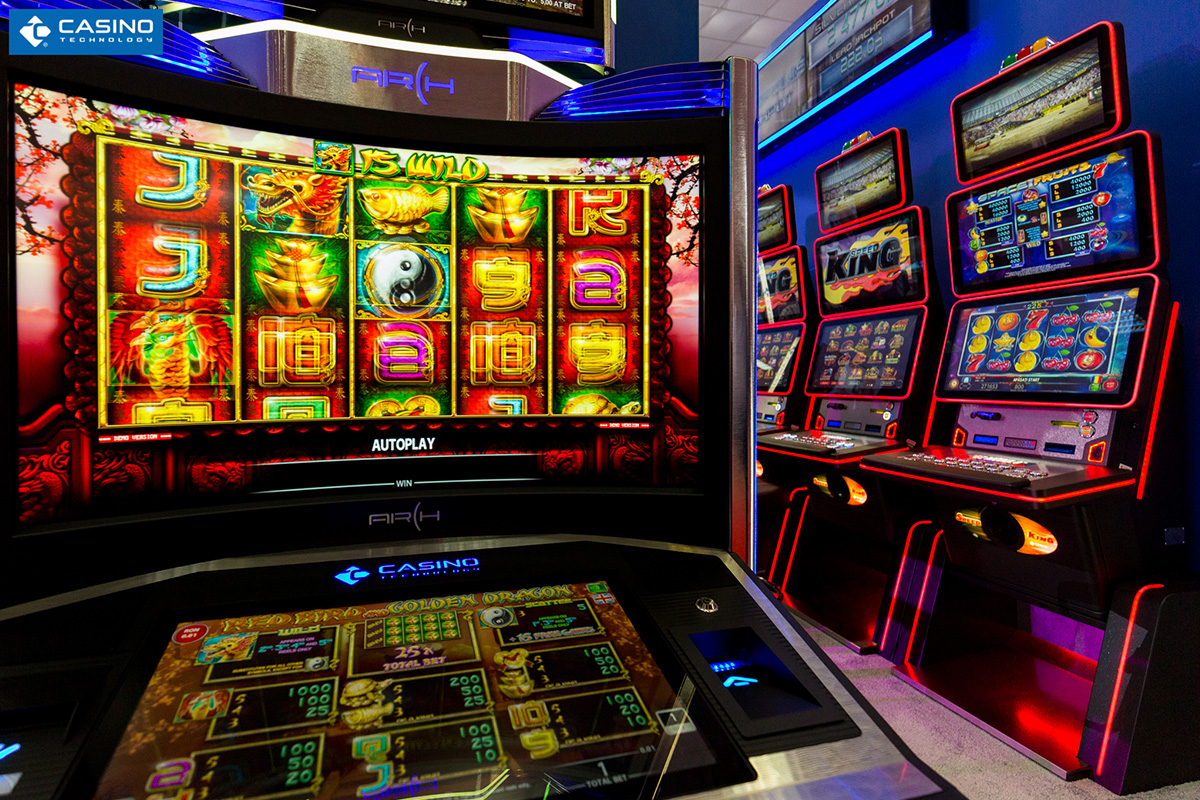 Reading Time:
< 1
minute
Casino Technology has announced its rebranding and name change. CT Gaming will be the new brand name of Casino Technology as of January 1, 2020.
The change is driven by the company's growth, expanded innovations and its desire to better reflect its commitment to be at the forefront of the ever-changing technology environment and customer demands.
"As we marked 20 years in business this year, we recognised the need to better communicate our vision for the next period. Building on our core and looking into the future objective to embrace innovation and focus on the new generation of players, it was clear that rebranding was in order. The new name mirrors our constant drive to improve and be in the van of unleashing unconventional concepts and shaping trends. Our team embraced the rebranding decision enthusiastically and are charged with new ideas, commitment and motivation to deliver the best of their expertise," Milo Borissov, founder and president of the company said.
"CT Gaming represents the evolution in our company, reflecting and merging our genesis into this new era. We will continue to strive to deliver the best customer services and bring excellence at all levels to our partners and customers, solidifying loyal and meaningful relationships that shape our industry's tomorrow," Rossi McKee, vice president of the company said.
Europe's Online Gambling Market Grows 11% in 2018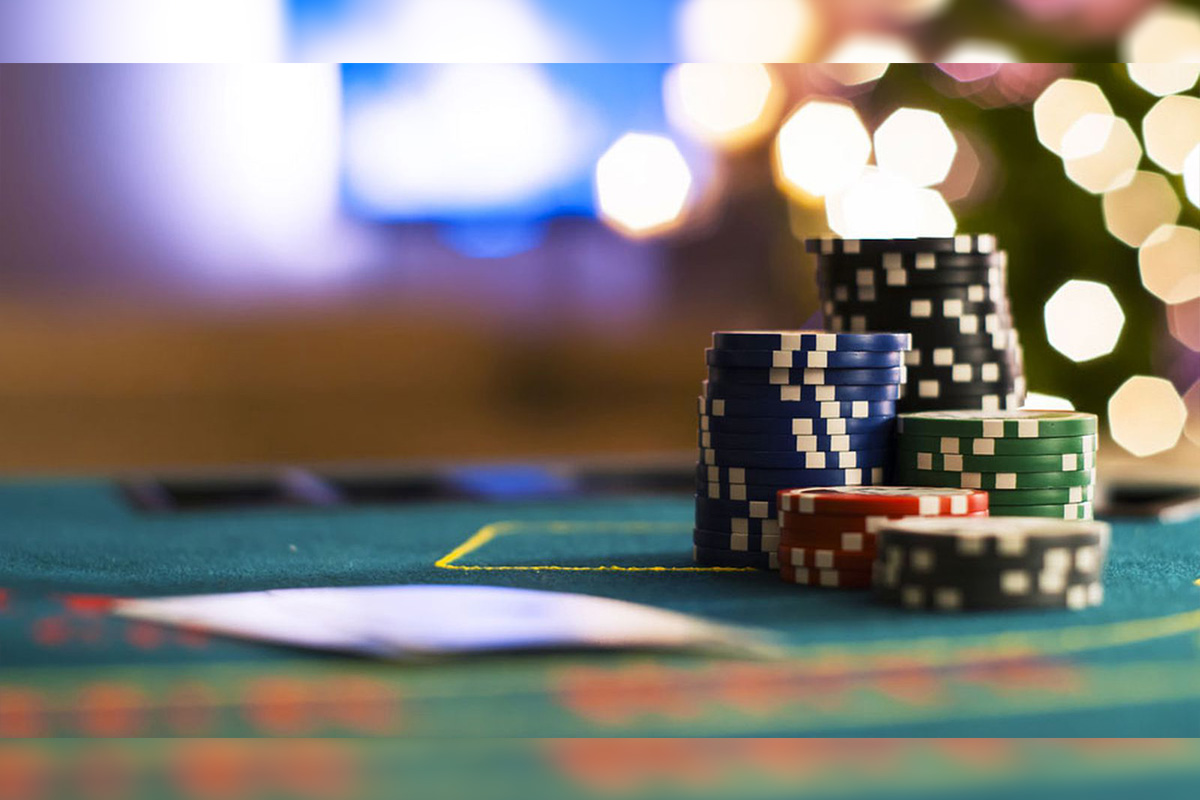 Reading Time:
< 1
minute
Europe's online gambling market has shown an impressive growth last year.
According to the market data published by the European Gaming and Betting Association (EGBA) in partnership with H2 Gambling Capital, Europe's online gambling market grew 11% from €20 billion GGR in 2017 to €22.2 billion GGR in 2018.
According to the new data, EGBA members had 16.5 million active customers and generated €5.41 billion in online gambling GGR in 2018. The UK market (34.2%) accounted for the largest portion of the total EU online gambling market, with a market value of €7.3 billion GGR.
Sports betting was the most popular online gambling activity with 42.5% of the total EU market share (worth €9.4 billion GGR), followed by casino games at 32.4% (€7.2 billion GGR), lottery at 12.6% (€2.8 billion GGR), poker at 5% (€1.1 billion GGR), bingo at 4.3% (€1 billion GGR), and other games with a 3.2% market share (€0.7 billion GGR).
As per the new data, 57% of online bets were placed from a desktop computer, while 43% of online bets were placed from phones and tablets – up from 39% in 2017 and highlighting a shift towards the use of mobile devices.
"Europe's online gambling market continues to show a strong demand-driven growth and a switch to mobile devices. But its increased popularity reinforces the need for more consistent and strong consumer protections and industry standards across all EU countries. The current situation of diverging and sometimes conflicting regulations in EU countries is detrimental to consumers, authorities and operators alike," Maarten Haijer, Secretary General of EGBA said.
Grand Casino Baden Chooses SafeCharge, a Nuvei company, to Power Payments for Its Online Platform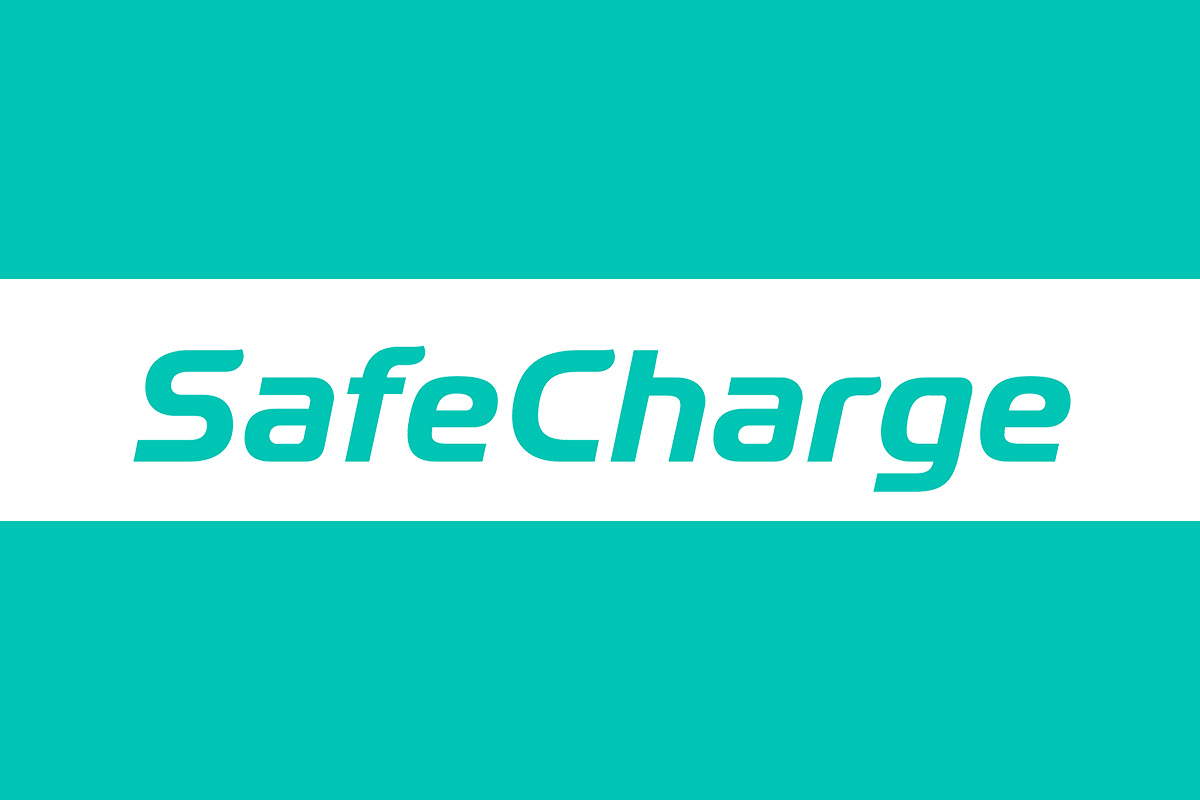 Reading Time:
2
minutes
One of Switzerland's first licensed online casinos leveraging SafeCharge's best-in-class payments technology for its iGaming service
SafeCharge, a Nuvei company, announces it has partnered with leading Swiss operator Grand Casino Baden to process credit card payments for its digital gaming platform jackpots.ch, developed by Gamanza. The collaboration provides Grand Casino Baden, a pioneer in online regulated gaming in the region, the ability to better address the needs of a growing audience of online gamers.
Earlier this year, Switzerland's Federal Gaming Commission (ESBK) made the decision to regulate the country's online gambling market, allowing Swiss land-based casinos to operate online. SafeCharge offers Visa and Mastercard acquiring services issued by Swiss banks, and through a single API integration that connects to over 180 payment methods, including local favorite Post Finance, enables jackpots.ch players the flexibility to pay through the method of their choice.
By utilising SafeCharge Cashier, Grand Casino Baden benefits from a frictionless payment experience for its online customers, delivering seamless deposits and withdrawals, plus compliance with anti-money laundering (AML) laws. SafeCharge handles the safeguarding of sensitive information, descoping the casino's PCI DSS (Payment Card Industry Data Security Standards) liability. Further, by integrating with SafeCharge Cashier, Grand Casino Baden aims to increase its readiness for complying with the EU's revised Payment Services Directive (PSD2) strong customer authentication (SCA) requirements.
"We knew that we had to partner with a technology player with the highest credentials and the ability to support our business within an extremely complex market, outside of EU legislations," said Marcel Tobler, chief financial officer at Grand Casino Baden. "SafeCharge has been our preferred choice thanks to its proven track-record in the industry and unrivalled experience in fraud prevention and AML."
"We are delighted to be working with the team at Grand Casino Baden to provide payments for its rapidly growing iGaming operation," stated Yuval Ziv, MD of SafeCharge and head of global acquiring. "This partnership marked our entrance into the Swiss online gaming market, and we are excited at the prospect of our payments technology platform better servicing the region's customers. As demonstrated by our long-standing collaborations with multiple tier 1 gaming operators, our solution is the ideal choice for institutions who require navigating the regulatory complexities of local markets without compromising user experience."
Through this partnership, SafeCharge has displayed it is well-positioned to address the needs of the rapidly growing Swiss online gaming market. Fore more information about SafeCharge Cashier, click here.