Hard Rock International Unveils Full-Scale Model of its World-Class Entertainment Resort Concept to Japan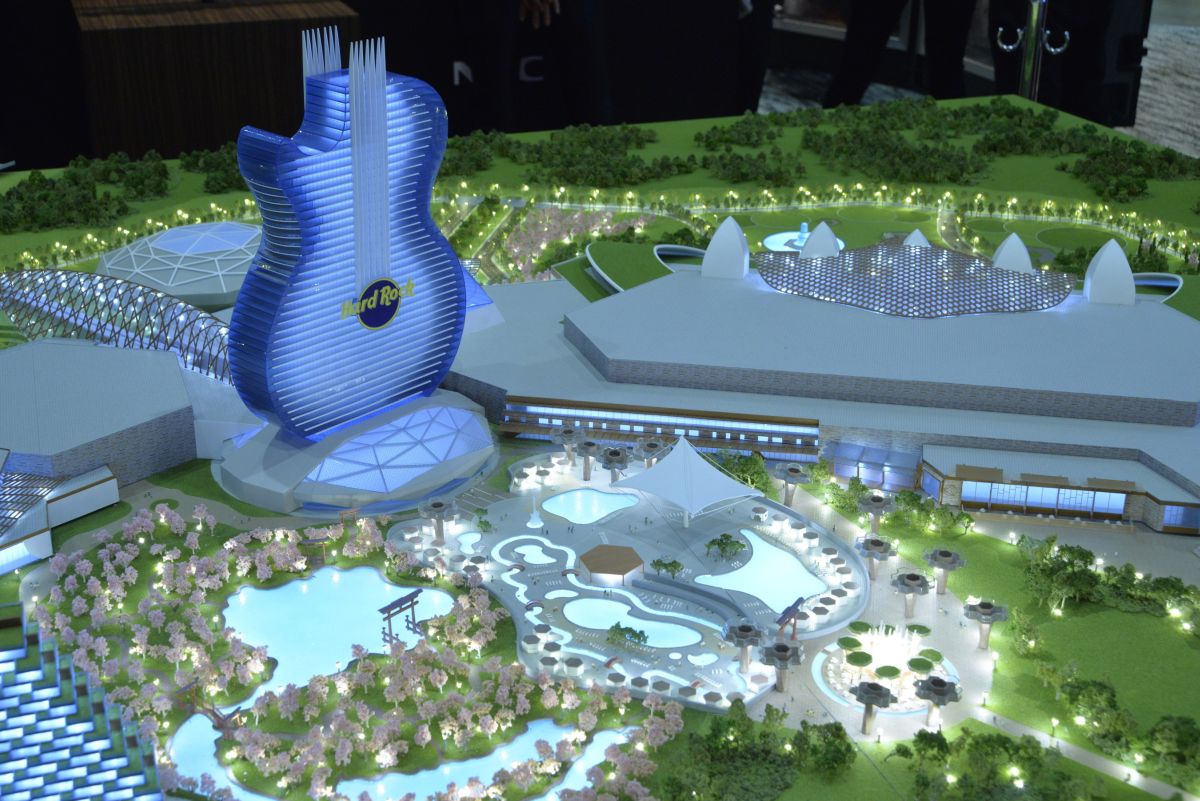 Reading Time:
3
minutes
Hard Rock Japan Announces Multiple Partnerships and Exclusive Japan Distribution Rights with Nederlander Worldwide Entertainment for the Broadway Musical, King Kong
Jim Allen, chairman and CEO of Hard Rock International, revealed a full-scale model of Hard Rock Japan's World-Class Entertainment Resort concept during Hokkaido's Integrated Resort Showcase on January 9. Key elements of the design include monorail access from Chitose International Airport, Hard Rock's signature guitar-shaped hotel, a Four Seasons Resort, a Hard Rock Live venue, multipurpose Broadway-style theaters, a state-of-the-art wellness center and more than 215,000 square feet of world-class retail and dining space. The new design also features an authentic Ainu village experience, designed to help raise awareness for the local indigenous Ainu people and educate those who visit the proposed Japan Hard Rock Resort destination in the city of Tomakomai.
Allen also announced other key partnerships, including:
New York Yankees – Expanding on its 12-year relationship with the New York Yankees, Hard Rock International will be looking to expand its NYY Steak concept and New York Yankee experience at its proposed Hard Rock Resort Destination in Tomakomai, 

Hokkaido Japan

.
Four Seasons Hotels and Resorts – Hard Rock will be working with HPL Hotel and Resorts in 

Asia

 to bring the Four Seasons experience to 

Hokkaido

.
NEC – Hard Rock International will bring the latest facial recognition and security services to its integrated resorts development project in 

Hokkaido

.
Music Rock-n-Roll Hall of Fame – Hard Rock International will work to bring praise and awareness to the musical accomplishments of Japanese, Asian and global artists.
Nederlander Worldwide Entertainment – This partnership will bring premier Broadway Theater to Japanese Audiences, including exclusive rights to their latest debut, King Kong.
"Nederlander Worldwide Entertainment has a long history of working in Asia, and we are extremely excited about partnering with Hard Rock International," said Robert Nederlander Jr., chairman and CEO of Nederlander Worldwide Entertainment. "With Hard Rock's 35 years of business experience in the Japan market, we look forward to developing a premiere world-class Broadway theater in Hokkaido, so both Japanese and international visitors can enjoy a variety of popular theatrical shows throughout the year."
In addition to announcing Hard Rock's partnership and development plans at the Hokkaido Integrated Resort Showcase, Allen announced its participation in Hokkaido's world-famous Sapporo Snow Festival, which is celebrating its 70th anniversary. In commemoration, Hard Rock Japan is constructing a massive snow sculpture, towering over four stories and showcasing famous Japanese animated rock star Hatsune Miku — a full 3D holographic 'Vocaloid' who appears in concerts all over the globe and is accompanied by a live band performing in sync to her performance.
Allen also took time to personally thank Yoshikazu Nonomura, chairman and CEO of the Hokkaido Consadole Sapporo Professional Soccer Club, on Hard Rock's recent top sponsorship with them and to wish them a successful 2019 season. It was at this time that Allen contributed a personal check of $100,000 to the team's Hokkaido Earthquake Charitable Relief Fund, which provides direct aid to Hokkaido residents who suffered losses in the massive September earthquake.
"For more than 45 years, our motto 'Love All – Serve All' has been a focal point of our company — making Hard Rock one of the most recognized and respected entertainment brands around the world," said Jim Allen, chairman and CEO of Hard Rock International. "We are extremely excited about the prospect of introducing our Hard Rock family to the people of Hokkaido, Japan with this world-class entertainment resort. It will not only bring economic benefits to the local community, but also act as a gateway to learn more about the wonderful heritage of Japan and all that it has to offer."
For more information about Hard Rock or Hard Rock Japan, visit HardRock.com or HardRock.co.jp.
Hard Rock International
With venues in 75 countries, including 183 cafes, 27 hotels and 12 casinos, Hard Rock International (HRI) is one of the most globally recognized companies. Beginning with an Eric Clapton guitar, Hard Rock owns the world's most valuable collection of music memorabilia, which is displayed at its locations around the globe. Hard Rock is also known for its collectible fashion and music-related merchandise and Hard Rock Live performance venues. HRI owns the global trademark for all Hard Rock brands. The company owns, operates and franchises Cafes in iconic cities including London, New York, San Francisco, Sydney and Dubai. HRI also owns, licenses and/or manages hotel/casino properties worldwide. Destinations include the company's two most successful Hotel and Casino properties in Tampa and Hollywood, FL., both owned and operated by HRI parent entity The Seminole Tribe of Florida, as well as other exciting locations including Atlantic City, Bali, Cancun, Daytona Beach, Ibiza, Orlando, Shenzhen and San Diego. Upcoming new Hard Rock Cafe locations include, Maldives, Manila, Malaga, Georgetown, Fortaleza, Rosario and Chengdu. New Hard Rock Hotel, Casino or Hotel & Casino projects include Berlin, Budapest, Dublin, London, Los Cabos, Madrid, Maldives, New York City, Ottawa, Sacramento, Dalian and Haikou in China. In 2018, Hard Rock International was recognized as a Forbes Magazine Top Employer for Women and Land Operator of the Year at the Global Gaming Awards. For more information on Hard Rock International visit www.hardrock.com.
Gaming Realms Partners with Scientific Games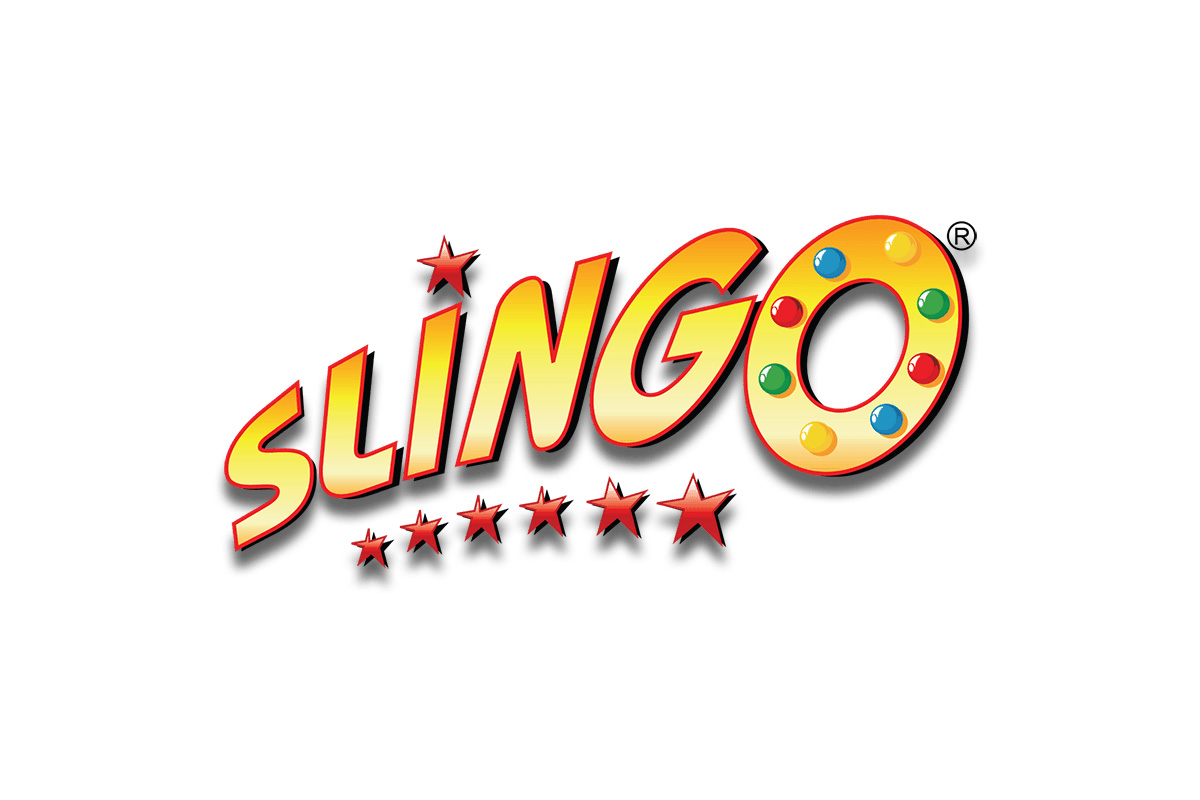 Reading Time:
1
minute
Gaming Realms plc, the developer of mobile gambling games, has signed a 3-year agreement with Scientific Games' Digital group for the distribution of the Slingo Originals portfolio via SG Digital's Opening Gaming System platform. As per the agreement, all 29 Slingo Originals games will be distributed to over 200 operators globally via SG Digital's OGS.
"This agreement marks the continuation of the close partnership we have with SG Digital, having previously successfully worked together on the development and distribution of exciting games such as Slingo Rainbow Riches. The opportunity to distribute our games through such a highly regarded global platform such as SG Digital's OGS is a clear endorsement of the potential of the Slingo Originals portfolio in the world's regulated markets. We are extremely excited to be able to bring our games to new audiences," Patrick Southon, Chief Executive of Gaming Realms said.
"Our aim for the OGS platform is to bring the world's best content to players around the globe, and this partnership with Gaming Realms is a key step toward that goal. By offering Gaming Realms content on the system, we're ramping up our platform and giving them access to more players. It's a true win-win," Dylan Slaney, SVP Casino for SG Digital said.
Hyperion: Unlocking the brightest minds in IT to offer infinite scalability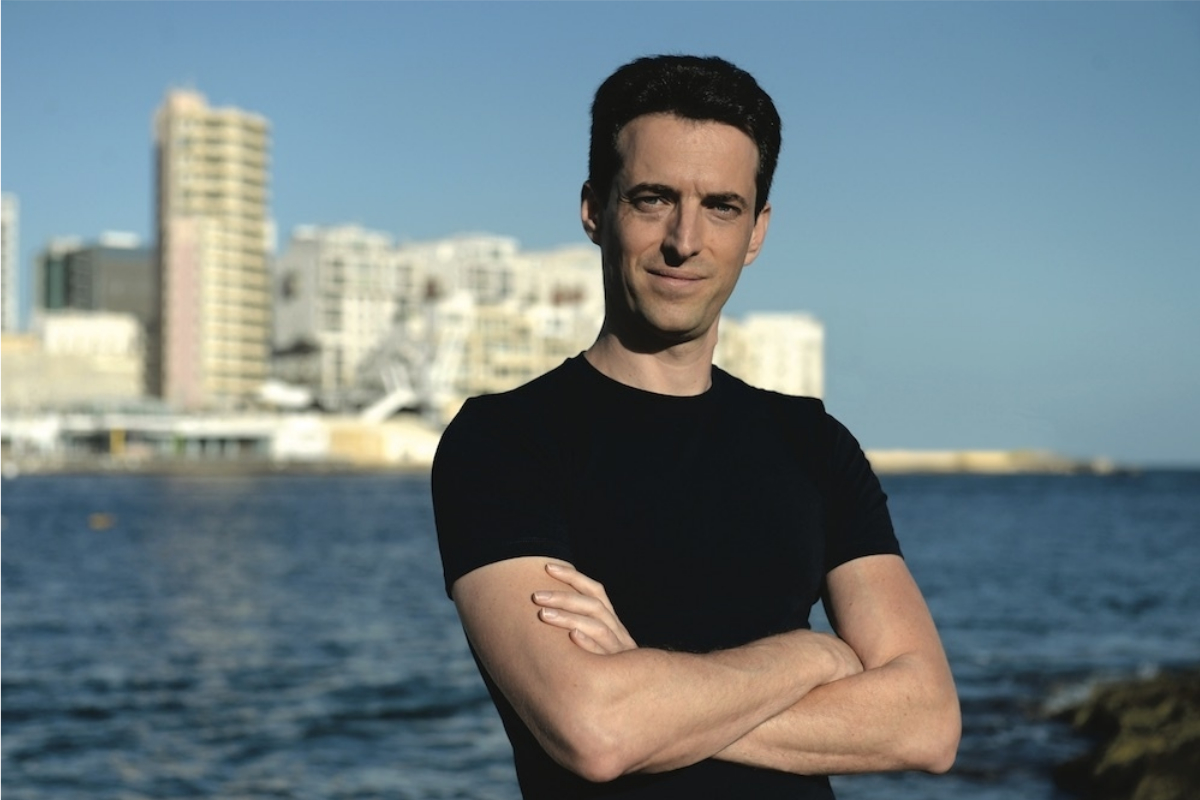 Reading Time:
3
minutes
Exploring teamwork, transparency and talent, CEO and founder Stav Zilbershtein outlines how Hyperion has cultivated a climate of creativity to bring together some of tech's brightest minds on a mission to disrupt the IT outsourcing market.
iGaming is a sector shaped by ideas, with your team of 100 (and growing) do you subscribe to the 'many minds make light work' adage, and can you describe an instance where your team-led approach has resulted in 'pure alchemy'?
Alchemy is a process of melting minds together. On both sides of the project we find that a breakthrough in the creative process stems directly out of open communication between the development team and their product owner at the client end. The more you allow a culture of open feedback where developers and team members alike can contribute to the discussion the more creative solutions arise. No matter how talented a product owner can be – a group of minds will always generate new ideas better than one bright mind. We encourage this kind of communication and work dynamics between our teams and the clients and I think that is what makes innovation possible.
Transparency is a key part of your business, from the open hierarchy in-house to clear communication with clients, how is this helping to bridge the gap between notoriously inaccessible segments of the market like blockchain, cryptocurrency?
At the end of day, from my observations, projects don't fail on the capacity of its members to execute (even though it is so in some cases), but in the majority of cases projects fail because of communication issues. The more layers you have between you and the execution layer the more likely that your project is going to fail. A team of amazing architects can fail miserably by red tape and complex approval processes on a clients' end. We believe that by bringing all layers of the projects together and running retrospective calls where we raise issues on both sides and then work together to solve them and improve the full spectrum of performance is a key factor for success.
With technology-led roles, do you feel there's more focus on salary and career paths or are people more excited by the challenge of working on innovative projects?
People wake up in the morning and go to work to feel purposeful. This has always been the case throughout history. Getting paid the right salary takes your mind off worrying about your financial stability but it cannot generate happiness and real creativity. People are looking to feel a part of something bigger, they want a sense of purpose and they want to know that they are being appreciated and that their voice is heard in their working environments. In IT, engineers always want to express their creativity and contribute to the ongoing process of optimizing and improving a product experience. When you give them the right conditions they will bloom and the results will exceed your expectations.
In relation to this, do you feel the iGaming sector is providing more unique, inspiring projects and why is this?
With the US markets reopening I think we are entering a decade where we will see booming innovation. Old legacy systems are constantly in the process of being replaced by newer more flexible solutions that are also much more integration friendly. This leads to a stream of new companies and solutions that we will keep on seeing in the industry and with them the rise for talented engineers that can contribute in driving the wheels of innovation forward will always come short in comparison to the amount of ideas that this market will strive to manifest in the near future.
Ahead of 2019, recruiters are saying that demand for tech talent is outstripping supply across fintech, gaming, etc. How does your disruptive, teamled approach combat this?
That is totally true. I believe that outstaffing is one of the only chances for scalability in the long run for any fast growing company. Aspiring to have as many of your people inhouse can be great to a certain extent. Scalability will remain an issue for any company within the EU or the US just as much. With ever growing wages and more diverse IT job opportunities in the market HR units are being pushed into a corner. Ukraine is an IT hub for outsourcing. It is still the leader of today's market with the most mature level of senior and median software engineers with an increase in IT graduates entering the market at a staggering rate there is no doubt that they leave dust to many eastern european countries that strive to increase their entry into the IT market. Hyperion provides a clear advantage which allows us to attract the brightest minds to enjoy working with highly challenging and interesting projects in European conditions. Such a win win is how we allow companies to scale when they need it the most. In every fast growing tech company, time is of the essence!
French Sports Betting Revenue Increases in Q1 2019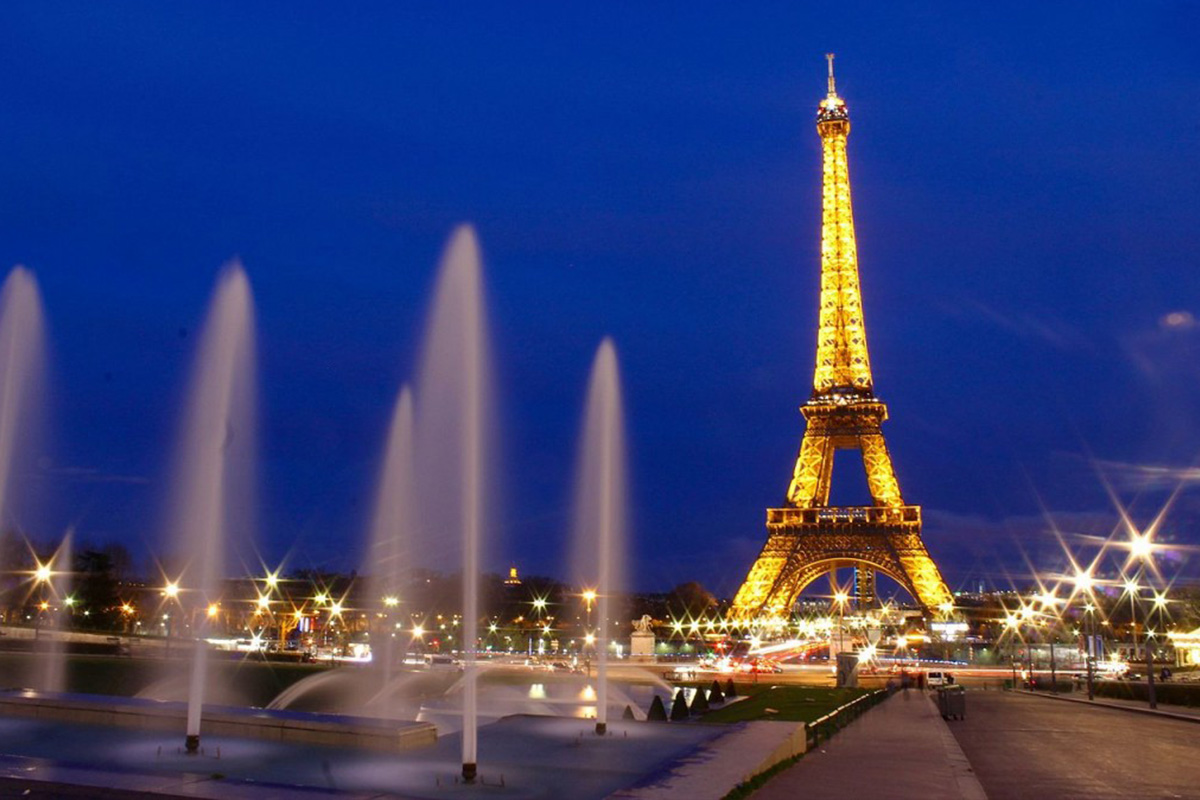 Reading Time:
1
minute
French online gambling market has experienced year-on-year growth in the first quarter of 2019. The growth is primarily due to a 52% increase in revenue from the sports betting sector. Overall revenue for the three months to March 31, 2019, amounted to €357m. Sports betting was the main source of income with revenue of €222m.
Football was the most popular sport to bet on in France, with punters wagering a total of €716.8m, followed by the English Premier League on €73.3m and Europe-wide the Champions League with €68.0m.
Tennis wagering was also up 53% year-on-year to €250.0m, boosted by a 138% rise in bets on the Australian Open, while basketball betting climbed by 42% to €177.1m. Horse racing revenue, which ARJEL reports separately to sports betting, came in at €67m in the quarter, up 3% on €65m last year.