Hard Rock International Unveils Full-Scale Model of its World-Class Entertainment Resort Concept to Japan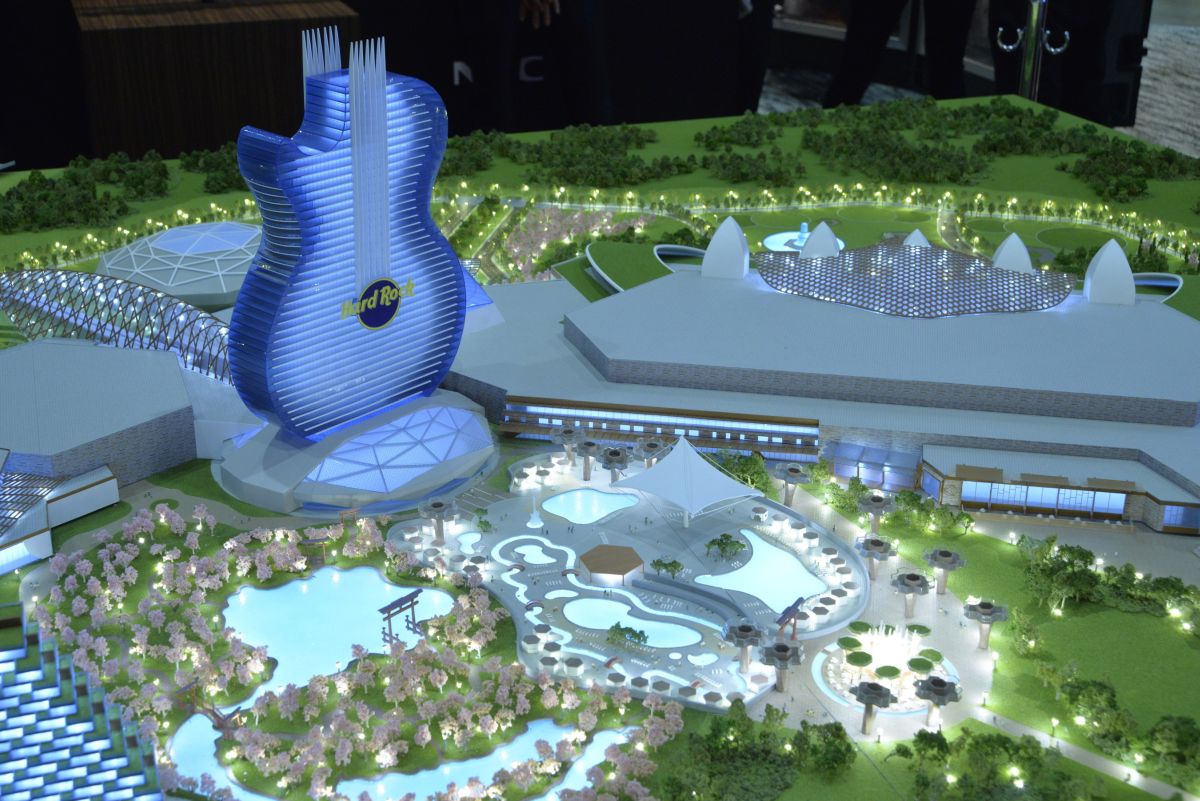 Reading Time:
3
minutes
Hard Rock Japan Announces Multiple Partnerships and Exclusive Japan Distribution Rights with Nederlander Worldwide Entertainment for the Broadway Musical, King Kong
Jim Allen, chairman and CEO of Hard Rock International, revealed a full-scale model of Hard Rock Japan's World-Class Entertainment Resort concept during Hokkaido's Integrated Resort Showcase on January 9. Key elements of the design include monorail access from Chitose International Airport, Hard Rock's signature guitar-shaped hotel, a Four Seasons Resort, a Hard Rock Live venue, multipurpose Broadway-style theaters, a state-of-the-art wellness center and more than 215,000 square feet of world-class retail and dining space. The new design also features an authentic Ainu village experience, designed to help raise awareness for the local indigenous Ainu people and educate those who visit the proposed Japan Hard Rock Resort destination in the city of Tomakomai.
Allen also announced other key partnerships, including:
New York Yankees – Expanding on its 12-year relationship with the New York Yankees, Hard Rock International will be looking to expand its NYY Steak concept and New York Yankee experience at its proposed Hard Rock Resort Destination in Tomakomai, 

Hokkaido Japan

.
Four Seasons Hotels and Resorts – Hard Rock will be working with HPL Hotel and Resorts in 

Asia

 to bring the Four Seasons experience to 

Hokkaido

.
NEC – Hard Rock International will bring the latest facial recognition and security services to its integrated resorts development project in 

Hokkaido

.
Music Rock-n-Roll Hall of Fame – Hard Rock International will work to bring praise and awareness to the musical accomplishments of Japanese, Asian and global artists.
Nederlander Worldwide Entertainment – This partnership will bring premier Broadway Theater to Japanese Audiences, including exclusive rights to their latest debut, King Kong.
"Nederlander Worldwide Entertainment has a long history of working in Asia, and we are extremely excited about partnering with Hard Rock International," said Robert Nederlander Jr., chairman and CEO of Nederlander Worldwide Entertainment. "With Hard Rock's 35 years of business experience in the Japan market, we look forward to developing a premiere world-class Broadway theater in Hokkaido, so both Japanese and international visitors can enjoy a variety of popular theatrical shows throughout the year."
In addition to announcing Hard Rock's partnership and development plans at the Hokkaido Integrated Resort Showcase, Allen announced its participation in Hokkaido's world-famous Sapporo Snow Festival, which is celebrating its 70th anniversary. In commemoration, Hard Rock Japan is constructing a massive snow sculpture, towering over four stories and showcasing famous Japanese animated rock star Hatsune Miku — a full 3D holographic 'Vocaloid' who appears in concerts all over the globe and is accompanied by a live band performing in sync to her performance.
Allen also took time to personally thank Yoshikazu Nonomura, chairman and CEO of the Hokkaido Consadole Sapporo Professional Soccer Club, on Hard Rock's recent top sponsorship with them and to wish them a successful 2019 season. It was at this time that Allen contributed a personal check of $100,000 to the team's Hokkaido Earthquake Charitable Relief Fund, which provides direct aid to Hokkaido residents who suffered losses in the massive September earthquake.
"For more than 45 years, our motto 'Love All – Serve All' has been a focal point of our company — making Hard Rock one of the most recognized and respected entertainment brands around the world," said Jim Allen, chairman and CEO of Hard Rock International. "We are extremely excited about the prospect of introducing our Hard Rock family to the people of Hokkaido, Japan with this world-class entertainment resort. It will not only bring economic benefits to the local community, but also act as a gateway to learn more about the wonderful heritage of Japan and all that it has to offer."
For more information about Hard Rock or Hard Rock Japan, visit HardRock.com or HardRock.co.jp.
Hard Rock International
With venues in 75 countries, including 183 cafes, 27 hotels and 12 casinos, Hard Rock International (HRI) is one of the most globally recognized companies. Beginning with an Eric Clapton guitar, Hard Rock owns the world's most valuable collection of music memorabilia, which is displayed at its locations around the globe. Hard Rock is also known for its collectible fashion and music-related merchandise and Hard Rock Live performance venues. HRI owns the global trademark for all Hard Rock brands. The company owns, operates and franchises Cafes in iconic cities including London, New York, San Francisco, Sydney and Dubai. HRI also owns, licenses and/or manages hotel/casino properties worldwide. Destinations include the company's two most successful Hotel and Casino properties in Tampa and Hollywood, FL., both owned and operated by HRI parent entity The Seminole Tribe of Florida, as well as other exciting locations including Atlantic City, Bali, Cancun, Daytona Beach, Ibiza, Orlando, Shenzhen and San Diego. Upcoming new Hard Rock Cafe locations include, Maldives, Manila, Malaga, Georgetown, Fortaleza, Rosario and Chengdu. New Hard Rock Hotel, Casino or Hotel & Casino projects include Berlin, Budapest, Dublin, London, Los Cabos, Madrid, Maldives, New York City, Ottawa, Sacramento, Dalian and Haikou in China. In 2018, Hard Rock International was recognized as a Forbes Magazine Top Employer for Women and Land Operator of the Year at the Global Gaming Awards. For more information on Hard Rock International visit www.hardrock.com.
Codere Appoints Luis Sánchez Serrano as Corporate Director of Technology and Digitalisation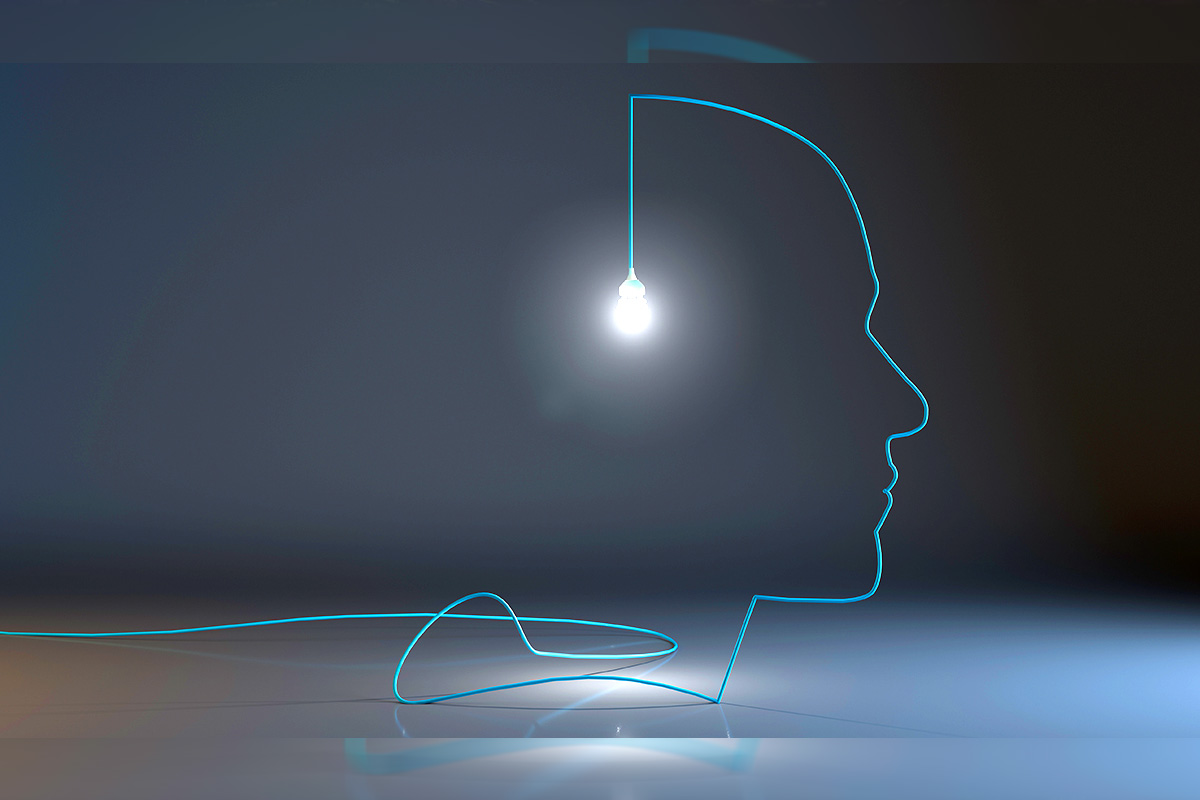 Reading Time:
1
minute
Gambling group Codere has appointed Luis Sánchez Serrano as the Corporate Director of Technology and Digitalisation. Luis Sánchez will report directly to the Group's general director, Vicente Di Loreto.
Luis Sánchez has more than 23 years of experience, mainly in the banking industry, in companies such as Liberbank, Bankinter, Banco Espirito Santo, has proven capabilities in the design and implementation of transformation projects, innovation and digitalisation of organisations , as well as a broad strategic and transversal vision of the main processes and technological solutions of the market.
"This incorporation strengthens our team and consolidates the strategy of change and transformation undertaken in our group to continue fulfilling our commitment to the client and creating value," Vicente Di Loreto said.
Pollard Banknote Adds GALAGA™ to its Portfolio of Licensed Brands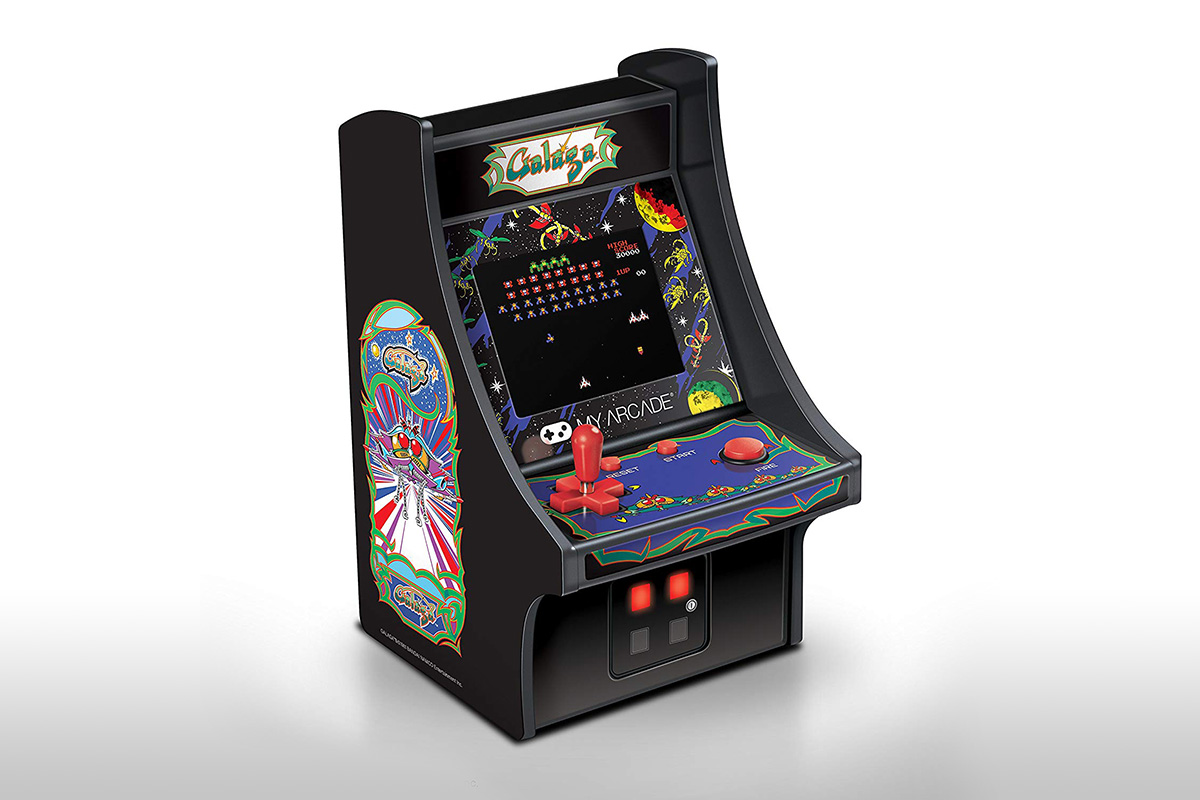 Reading Time:
1
minute
Pollard Banknote Limited has added the classic arcade game GALAGA™ to its portfolio of licensed brands. Under an agreement with BANDAI NAMCO Entertainment America Inc., Pollard Banknote will offer GALAGA™ branded instant tickets to its lottery clients. Pollard Banknote's suite of licensed brands includes several powerhouse arcade games from the early 1980s.
As per the agreement, Pollard Banknote will leverage the GALAGA™ signature logo and colourful pixilated icons for eye-catching ticket designs and promotional merchandise. The ticket artwork will utilise distinctive GALAGA™ imagery to mimic the game's acclaimed playstyle. GALAGA™ branded merchandise, including full-sized vintage arcade games, will be available to lotteries for social media contests and second chance draws.
"Pollard Banknote's retro arcade brands have captivated lottery players around the globe, and we are confident that GALAGA™ will give players more of the classic arcade look and feel they love. We look forward to helping lotteries bring GALAGA™ to market, supported by our 360˚ approach to marketing and promotional programs that promote player excitement and engagement," Brad Thompson, VP of Sales and Marketing at Pollard Banknote said.
Evolution Gaming: Interim report January-June 2019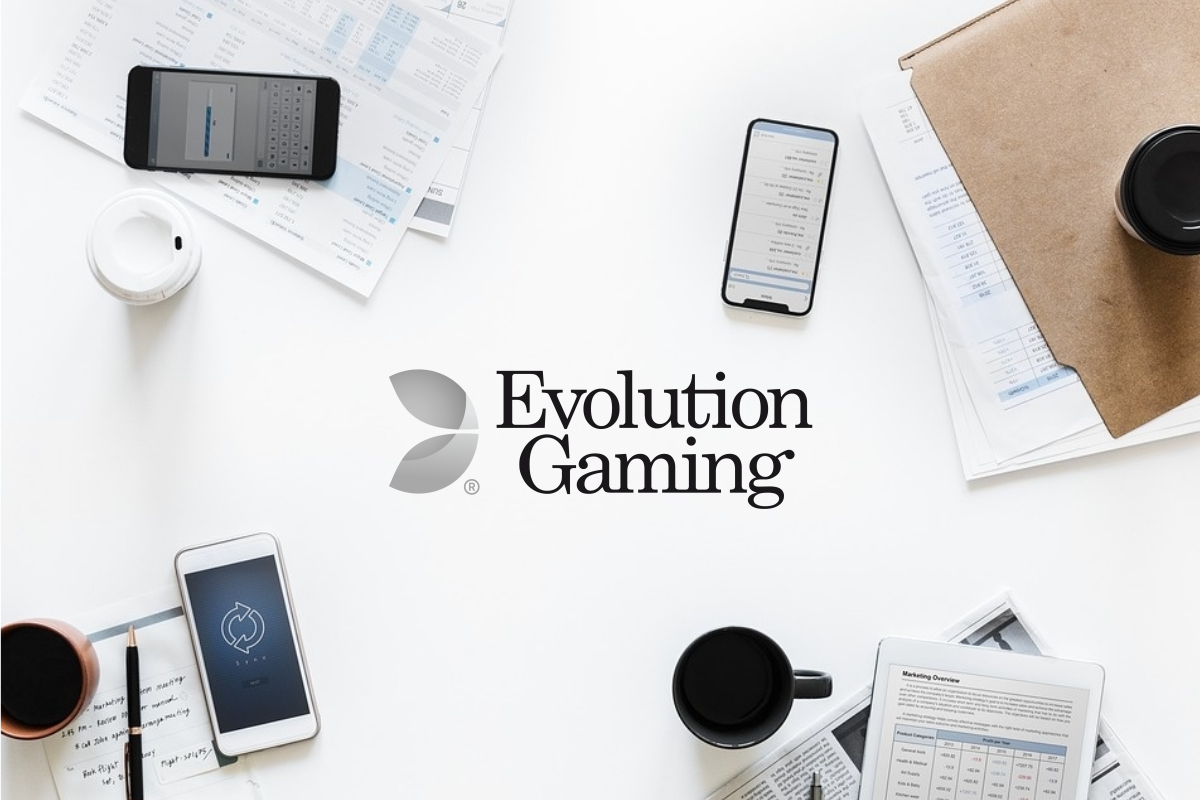 Reading Time:
3
minutes
Evolution released today its Interim Report for January-June 2019.
Second quarter of 2019 (Q2 2018)
Operating revenues increased by 45% to EUR 85.7 million (59.3)
EBITDA increased by 63% to EUR 42.7 million (26.2), corresponding to a margin of 49.8% (44.2)
Profit for the period amounted to EUR 34.5 million (20.1)
Earnings per share amounted to EUR 0.19 (0.11)
January-June 2019 (1H 2018)
Operating revenues increased by 49% to EUR 165.0 million (110.8)
Profit for the period amounted to EUR 63.1 million (36.7)
Earnings per share amounted to EUR 0.35 (0.20)
Comments from CEO Martin Carlesund:
"Evolution's strong development continues, and we can report continued high growth and further improved margin in the second quarter. 2019 is a year of product and innovation, and during the period, we have launched all this year's new games. The response has been instant, and we are overwhelmed by the positive reception among both players and operators. Our aim in the development has been to create games that attract new player types and to expand the Live vertical into new segments, and so far, we are very happy with the outcome. All games, from the new titles within the Game Show category to the dice games, find their audiences and we see a significant increase in the number of players. The new games are not as staff intensive as the traditional table games, which in combination with a generally high efficiency in all studios contribute to the margin development. The extended portfolio also contributes to the revenue growth, but it is important to note that most of our revenues continue to derive from our core games and that the new games are still in an early stage post-launch. However, all new titles contribute to a generally higher interest in Live Casino and we believe that the Live vertical will continue to grow its share of the total online casino market. When the Live vertical grows, we take market shares – as do our customers with access to the new games.
Revenues amounted to EUR 85.7 million, which is 45 percent higher than the corresponding quarter last year. EBITDA amounted to EUR 42.7 million with a margin of 49.8 percent, which is the highest margin recorded so far in a single quarter. In the first half of the year, the margin was 47.7 percent, and we expect to be able to sustain this level in the second half as well which is why we increase our expected margin range to 47-49 percent for the 2019 full year.
The positive market development continues. The Nordics are growing, however at a somewhat slower pace as the Swedish market now is normalising following the intense start to the year as a result of the new gaming legislation. The UK continues to stabilise and is growing compared to the corresponding quarter last year. Both Rest of Europe and Rest of World also exhibit favourable growth.
Going forward, we will continue to invest in the development of both additional game shows and other innovative product types, as well as table games to meet the overall demand for Live. We also continue to invest in our studios. During the quarter, we have transferred the first tables to the new Malta studio, while also expanding the studio in Georgia. In addition, we have initiated a doubling of the capacity in New Jersey. We will also strengthen our presence in the US further and have started the planning for the construction of a studio in Pennsylvania. All in all, investments for the 2019 full year in absolute numbers will be somewhat higher than in 2018. It is imperative for us to meet the demand for Live, to continue to enable innovation within the company and to constantly increase the gap to competition. Connected to this, it is important to remember that in a case where we must prioritise, we will always put growth before margins.
During the first half of the year, we have laid the foundation for Evolution's continued leadership in Live Casino. A proof of this was when we received the award as Live Casino Supplier of the Year for the tenth consecutive year at the EGR B2B Awards in June. The award goes straight to all our employees. I am immensely proud of everyone's achievements so far this year, and the innovation power they possess creates confidence for the future.
Since Evolution's inception, we have had a paranoid approach to our development, and given all achievements so far in 2019 I would like to conclude these comments by pointing out that we are never fully satisfied, we never sit back and each day, we fight to become a little bit better."