Scorching slot-maker Fugaso makes London exhibition debut with pulsating portfolio.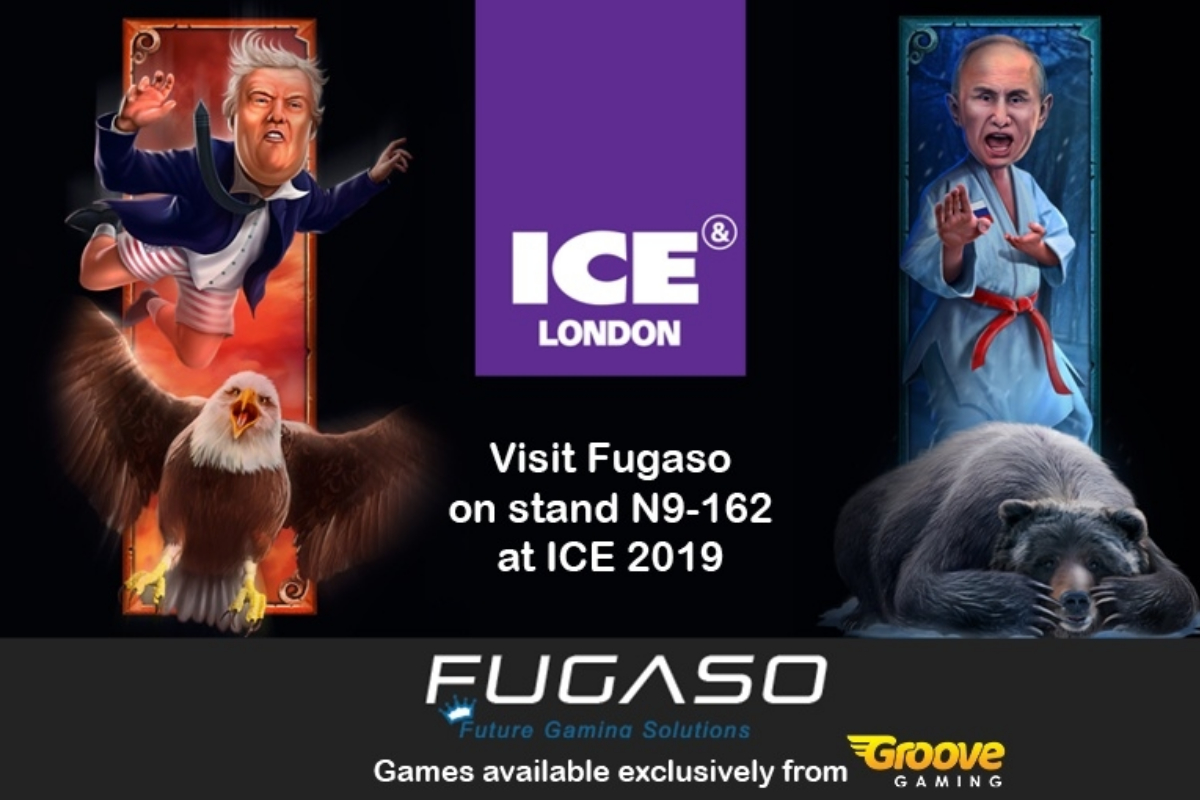 Reading Time:
2
minutes
Slick slots manufacturer Fugaso are making their first appearance at ICE on stand N9-162 announcing that they have come of age and have an HTML5 games catalogue stuffed with popular hits as well as featuring the new games that are capturing operators and players hearts and minds.
Fugaso, short for Future Gaming Solutions, is an independent slot studio brand with high-quality production of original and exciting gambling games that is making a name by becoming a partner of choice with a lot of top operators. During ICE 2019 Fugaso will be exhibiting a slots portfolio that has fun and engaging games such as Mr Toxicus, Power of Asia, Smoking Dogs, Cosa Nostra, Knockout, Book of Tattoo, Grand Sumo, Crazy Bot, Brave Mongoose, NRG Sound, Golden Shot, Mummy 2018: Block Pays and Jewel Sea, amongst others.
During ICE 2019 Fugaso will be launching the immersive Trump It Deluxe, a mighty 5-reel 15-payline fun satire on global politicians packed with rich features and engaging characters like the "Mr.Blond superstar", "The little Rocket man" and Mr. "Pooty Poot", amongst others! Trump It Deluxe puts players into the VIP world of wheeler-dealer politicians, where wins vary anywhere from x5 times up to a thrilling x2000 times. A Trumpish jester provides the Wild replacing other symbols in combinations. Trump It Deluxe also features Free Spins amid its multitude of funny characters, delivering high-octane excitement for players from this well-designed and sassy slot.
Other slots from Fugaso, the primary engine powering countless casinos and gaming sites worldwide with sizzling slots like Goblins Land and Horror Castle and capturing operator attention with revenue earners like Wild Rodeo, a slot adventure with the pioneers of old set in the Wild West. Players join the desperados and cowboys seeking out the American Dream by using Sticky Wilds, Free Spins and Re-Spins en route to a gold rush!
All Fugaso games are available in 12 languages, but can be adapted for any language, and every game supports cryptocurrencies. One of the key technologies deployed in Fugaso games is the highly innovative 'Rich Free Spins' feature, which combines the benefits of multiple free spins into one super-valuable free spin that ramps up the excitement with the prospect of potentially highly generous payouts. No other games manufacturer is currently offering 'Rich Free Spins', a unique and proprietary differentiator in Fugaso's technology vault.
Niko Metzger, founder and CEO at Fugaso said: "At ICE 2019 Fugaso will be showing that we're moving very rapidly towards state-of-the-art slots which have incredible characters, animations, soundbeds, storylines and gamble features that can be played on-the-go, anytime, anywhere. We're excited to be exhibiting in the world's biggest iGaming event and we look forward to talking with everyone in the industry about our ambition to be one of the world's leading slots providers."
To book a meeting email: info@Fugaso.com
ABOUT FUGASO:
Fugaso, short for Future Gaming Solutions, is an independent slot studio brand with high-quality production of original and exciting slots. Fugaso is a provider of superior online gaming solutions for iGaming operators. The business has been founded to deliver on the vision of becoming one of the world's pre-eminent providers of slots and other HTML5 and VR games. Fugaso is rapidly becoming one of the industry's most respected and acclaimed suppliers and currently provides gaming content to some of the world's leading operators. Fugaso complies with the industry's best practice on responsible gaming. All Fugaso games are developed for an adult audience of players, specifically focusing on experienced players that deeply understand the mechanics and features of slot games.
Visit Fugaso on stand N9-162 at ICE 2019.
Slow and steady wins the race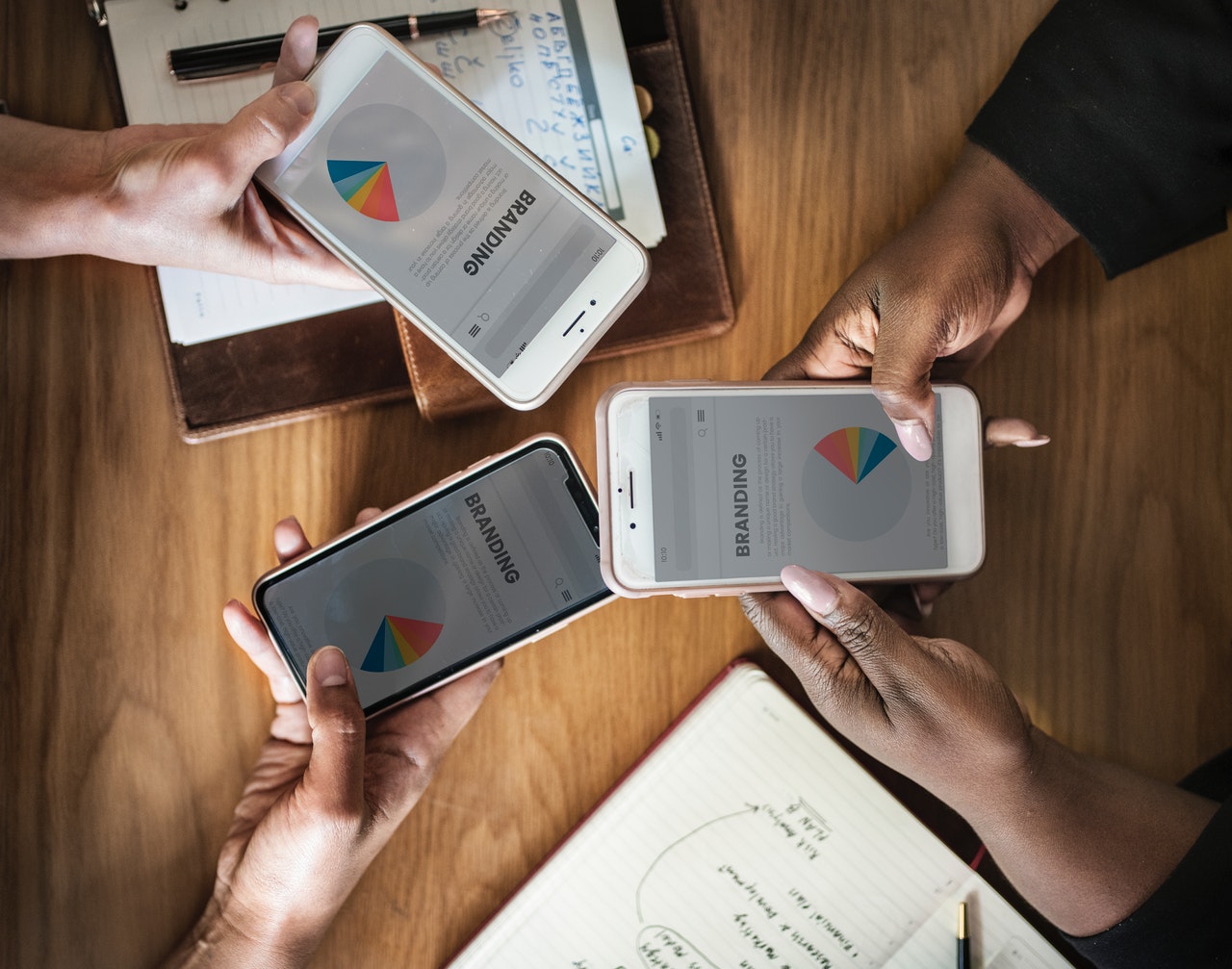 Reading Time:
3
minutes
James Ashton, Head of Content at online casino comparison site FindMyUKCasino.com, says that affiliates should focus on brand building rather than link building.
The online casino affiliate space is one of the most competitive for performance marketers to enter and fight for the spoils. There are thousands of sites all targeting the same players with the same offers from the same casinos.
The majority take the same approach to drive players to their sites, identifying key search terms and then creating ranking content around those words and phrases. This is then supported with link building activity where a volume of value approach is considered the best.
But with so many sites targeting the same keywords with the same content and same approach to link building, it is tough to stand out and deliver potential players the information, tools, and services they need to make an informed decision about where to play.
It could be argued that online casino affiliates are so focused on ranking and link building that the product they offer those that do land on their sites is not up to the standard that it should be. With FindMyUKCasino.com, we have prioritized product and brand over ranking and link building.
So how, and why, have we done this?
Design for the user first and foremost:
The majority of online casino comparison sites use the same design and layout, with the online casino brands they work with listed on the homepage followed by reams of content based around the keywords they want that page to rank for.
With FindMyUKCasino.com, we have designed our homepage so that it looks more like a news or magazine website, allowing us to showcase the great content that we have invested a lot of time and effort into creating.
We have sections for news, features, and must-read guides and interviews that split the homepage into various sections. This makes it really easy for readers to navigate and explore; they can access all this information for free without having to scroll through reams of online casino listings.
Sure, we have split this up with casino cards that we use to push our casino partners, but we have achieved this in a way that looks authentic and does not impose on the user experience. We want them to access our content first and then if they wish, sign up to our casino partners second.
Content that delivers genuine value:
When it comes to the content we create, we focus on genuine, authentic features, explainers, guides and interviews that online casino players want to read. We work with our operator partners to create this content, as well as game developers, regulators, and other stakeholders.
Of course, we are mindful of the need to create some content around key ranking phrases as search remains a big driver of traffic for online casino affiliates. But even when we do, we ensure the content provides the value our readers are looking for.
There really is no point in ranking for a keyword or phrase and have a reader click through to your site only to find the page they have landed on does not provide the information or answers they are looking for. They will simply click off and never come back.
This means writing content that is clear and easy to read and not packed full of terms and phrases designed to assist with ranking. For example, we would never write "the best online casinos the UK will offer…" – a visitor reading this will assume we have made a typo or our writers are not that great.
For online casino comparison sites looking to deliver the best possible experience to visitors, creating top-quality content must be an absolute priority.
Active on social media:
Social media can be a bit of a minefield for online casino affiliates, but we believe it is a powerful way to engage and communicate with our readers. No matter the size of your following – we have a little over 60 followers but growing steadily – its shows you are real and helps to build trust.
The great thing about social media is that affiliates can experiment and have fun; we are working on all sorts of ideas for videos, competitions, interviews, that we believe will really drive engagement and loyalty with our readers and followers.
Build a brand for long term success:
The approach we are taking with Find My UK Casino is that of building a brand as we believe this will ensure we not only acquire readers and potential players but that we are able to retain them over time. Sure, this is a long process to undertake but slow and steady often wins the race.
The ultimate goal is that people Google "Find My Uk Casino" as they know we are the best destination for everything they need to know about playing at online casinos in the UK. We know that is a long way off, but by taking the above approach is a goal we are certain we will achieve.
This approach will not be for all online casino affiliates, but we are happy to be swimming against the tide as we believe this is what will ultimately allow us to stand out from the crowd.
Gaming and Leisure Properties, Inc. Declares Third Quarter 2019 Cash Dividend of $0.68 per Share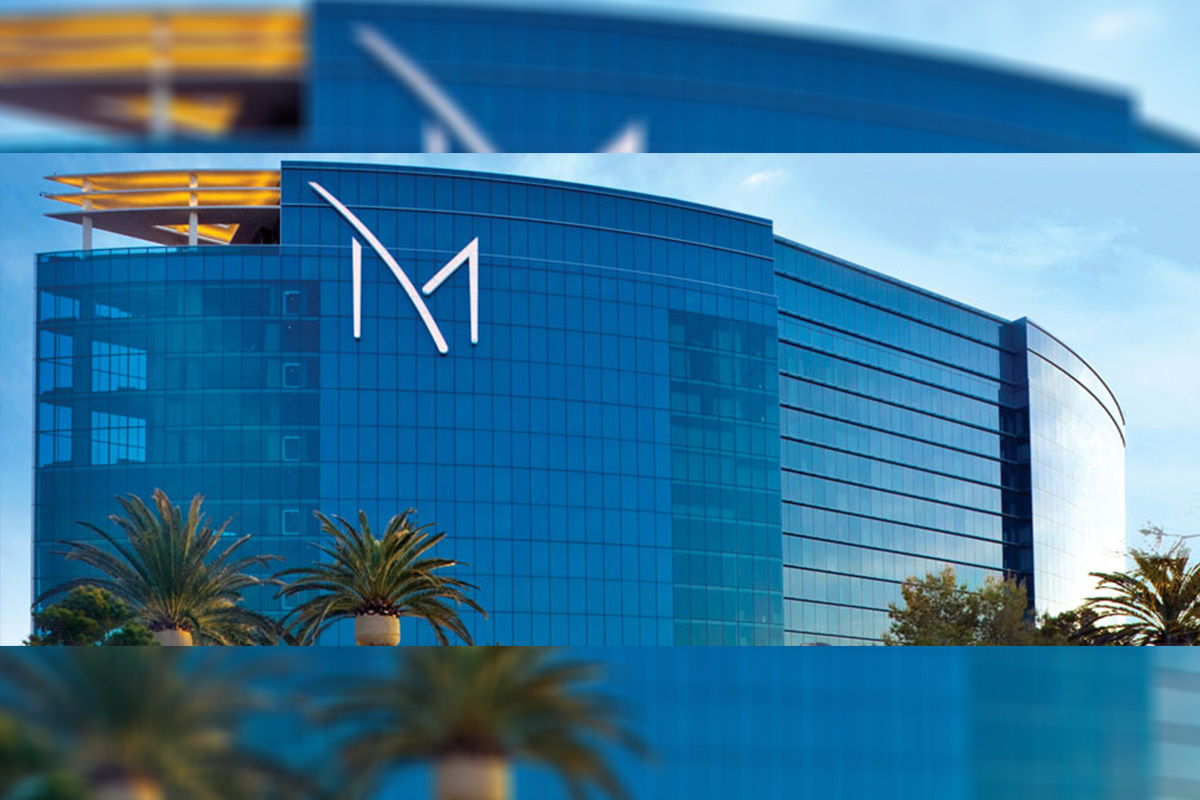 Reading Time:
1
minute
Gaming and Leisure Properties, Inc. (NASDAQ: GLPI) (the "Company"), announced today that at its meeting yesterday, the Company's Board of Directors declared the third quarter 2019 cash dividend of $0.68 per share of its common stock.  The dividend is payable on September 20, 2019 to shareholders of record on September 6, 2019.
While the Company intends to pay regular quarterly cash dividends for the foreseeable future, all subsequent dividends will be reviewed quarterly and declared by the Board of Directors at its discretion.
PR – NSoft at Entertainment Arena Expo 2019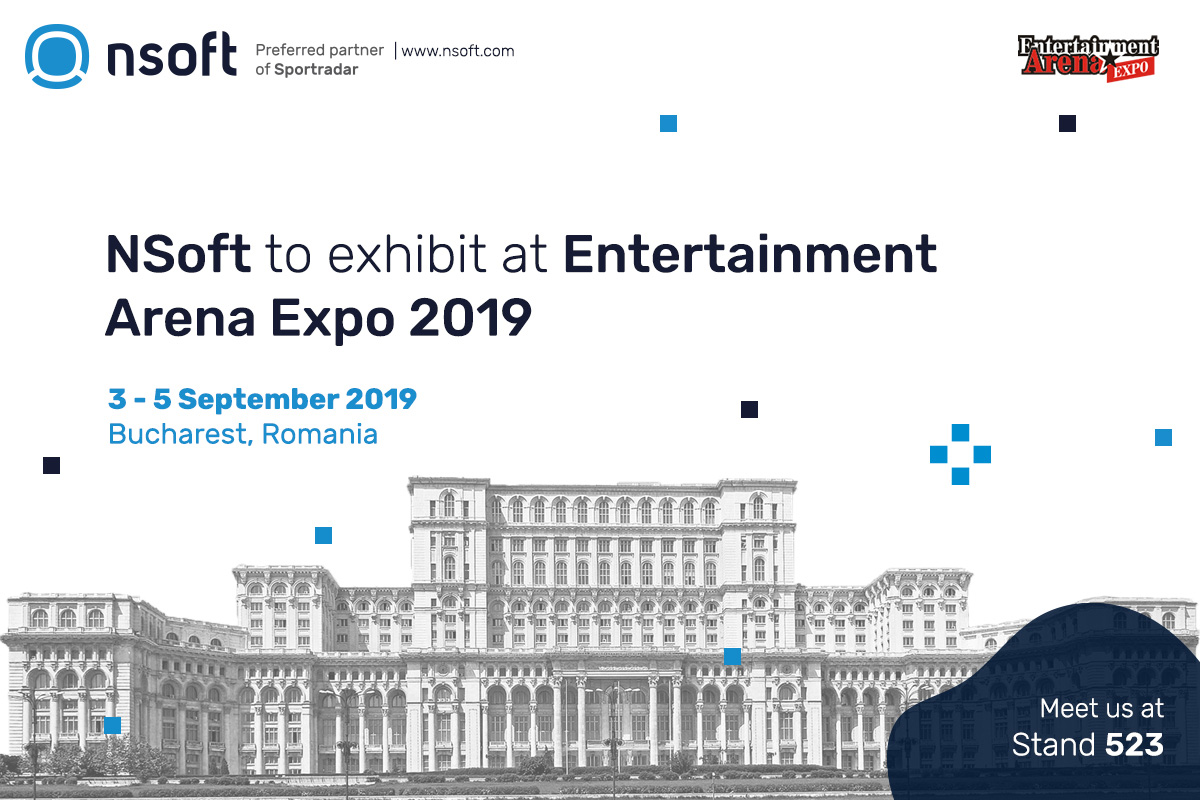 Reading Time:
1
minute
NSoft is going to exhibit at the Entertainment Arena Expo and enable operators to discover the rich one-to-one customized experience of NSoft's products – Sportsbook, Virtual Sports Betting, Draw Based Games and NSoft Vision.
Entertainment Arena Expo (EAE) is the biggest exhibition for the casino and betting industry in Central and Eastern Europe. The event will take place from September 3rd-5th, at Romexpo Exhibition Center Bucharest.
Entertainment Arena Expo 2019 is the spot where exhibitors and visitors will extend their businesses and materialize their growth plans. NSoft, taking part in this premium event will present its complete solutions aiming to meet the customer's uppermost requests.
In order to obtain in-depth and comprehensive information about the latest NSoft's innovations and products, feel free to book a meeting with our representatives at sales@nsoft.com, or simply meet them at Stand 523 during the event, they will be happy to share NSoft's know-how with you.