Boyd Gaming to build new headquarters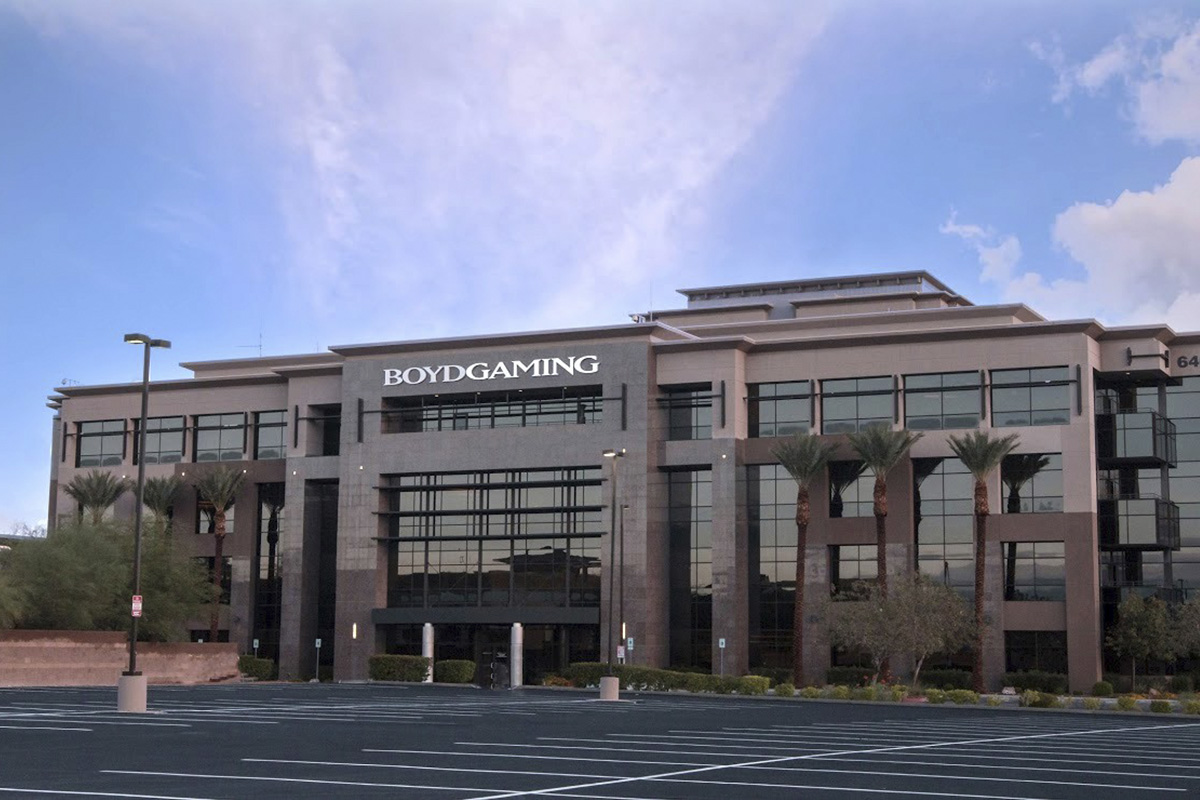 Reading Time:
1
minute
Boyd Gaming Corp is planning to construct two 10-story office buildings at the northeast corner of Buffalo Drive and Sunset Road. For this, Boyd already purchased a 10.8-acre site from Las Vegas businessman Jason Awad, which just a mile or so west of Boyd's current primary office building.
The proposed buildings would span 322,600 and 316,600 square feet, respectively, and includes a six-level parking garage.
The company does not have a construction timeline, and the campus it builds might differ from what is outlined in county planning documents, as those reflect the maximum Boyd can develop, spokesman David Strow said.
CBRE Group broker Randy Broadhead, an office specialist, said that it's rare for a casino operator to build a corporate campus in Las Vegas. But quality office space is "getting hard to find" along the 215 Beltway, and that might have prompted Boyd to build its own.
Plus, barring "another massive recession," land prices aren't getting cheaper, office broker Dan Palmeri of Cushman &Wakefield said.
"The company now has 29 properties and more than 25,000 employees.
We've grown substantially as a company over that time period, and as a result, we've simply outgrown this location," Strow said. "Boyd also wants to house its corporate personnel in one spot. Most are based at the Rainbow and Sunset building, but senior executives work from the Hughes Center office park near the Strip, and other staffs are based elsewhere. The goal is to have everyone working under one roof," he added.
PointsBet Partners With Catfish Bend Casino in Iowa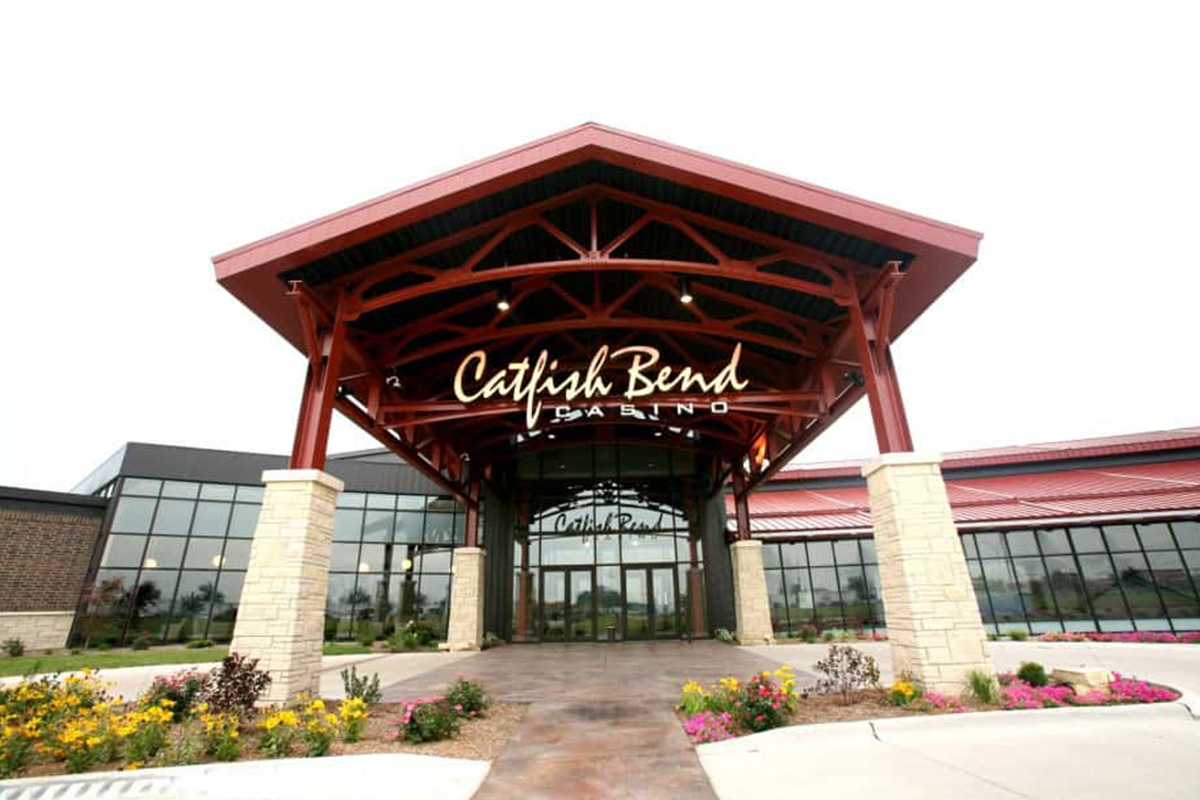 Reading Time:
1
minute
PointsBet, the top-tier sportsbook operator, has entered a multi-year partnership with Catfish Bend Casino, one of Iowa's leading casino, entertainment, and hotel destinations.
The partnership will include the launch of both premium retail and mobile sportsbook operations in Iowa, following proper licensing afforded by the Iowa Racing and Gaming Commission. PointsBet and Catfish Bend Casino will work in tandem to build out a multi-faceted sports entertainment venue centrally located on the Catfish Bend property.
"PointsBet is thrilled to announce this partnership, enabling us to create a first-class sportsbook for Iowa's sports bettors at one of the best casino resorts in the Midwest. Catfish Bend Casino's executives – Gary Hoyer and Rob Higgins – are two of the most progressive and forward-thinking operators in the industry. We knew they were the perfect match for PointsBet's long-term vision of gaming in the U.S. from day one," Johnny Aitken, PointsBet's U.S. CEO said.
"We couldn't imagine a better sportsbook to bring to Catfish Bend Casino and the state of Iowa. The potential legalization of sports betting in Iowa opens an exciting new opportunity for recreational and avid players, and PointsBet's unmatched dedication to bettors makes them the ideal partner for our brand and go-to-market plan," Gary Hoyer, CEO of Great River Entertainment said.
Delaware North Sues Miomni Gaming Over Fraudulent Claims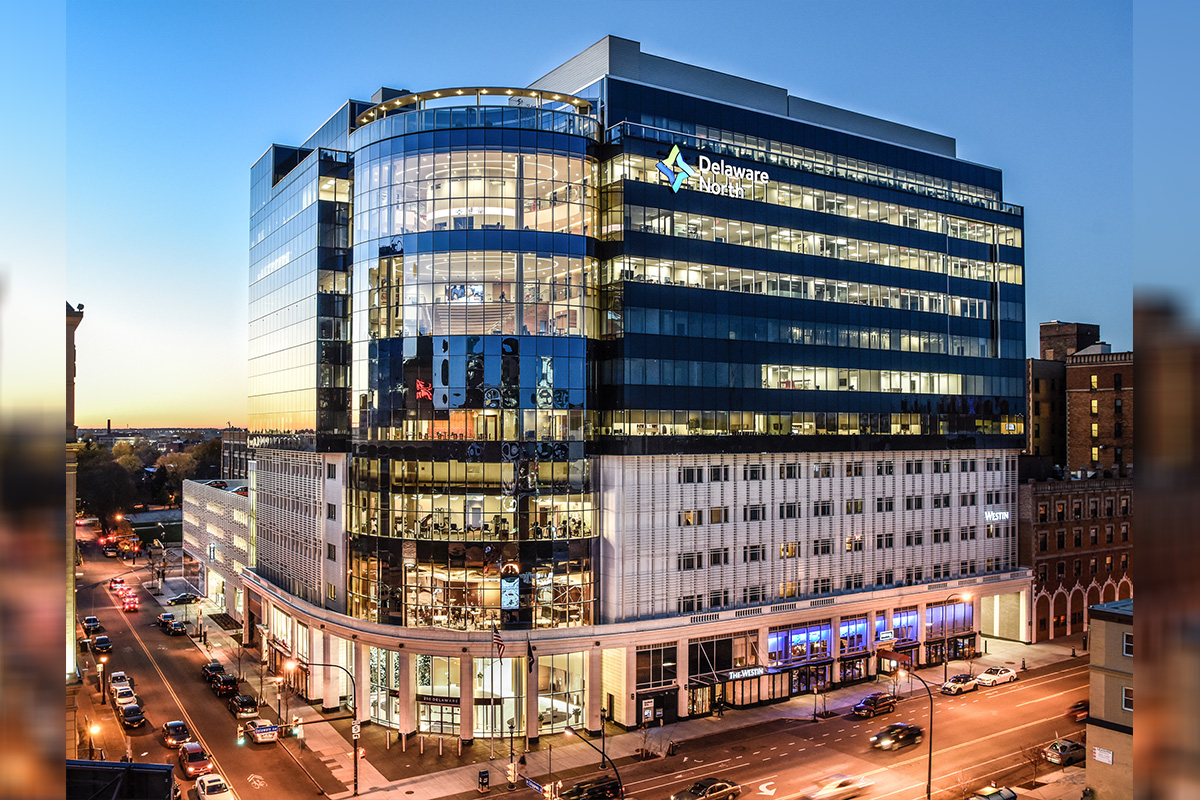 Reading Time:
1
minute
Delaware North, the US based casino operator, has filed a lawsuit against its sports betting joint venture partner Miomni Gaming.
The operator is seeking monetary damages through the suit filed in the Chancery Court of Delaware, including Miomni's 49% stake in the BetLucky joint venture, which the supplier is apparently refusing to give up. The joint venture was made to launch the BetLucky sports betting platform. Delaware North then terminated the contract earlier this month.
The operator claims Miomni made fraudulent claims to induce it to enter into a joint venture, as well as of wilfully breaching a limited liability company agreement governing the operation of BetLucky.
Delaware North claims that Miomni and chief executive Venner repeatedly claimed to own intellectual property rights to the platform, including the source code for the front end and back end of the platform.
PGCB Imposes Fine Totalling US$242k on Two Casino Operators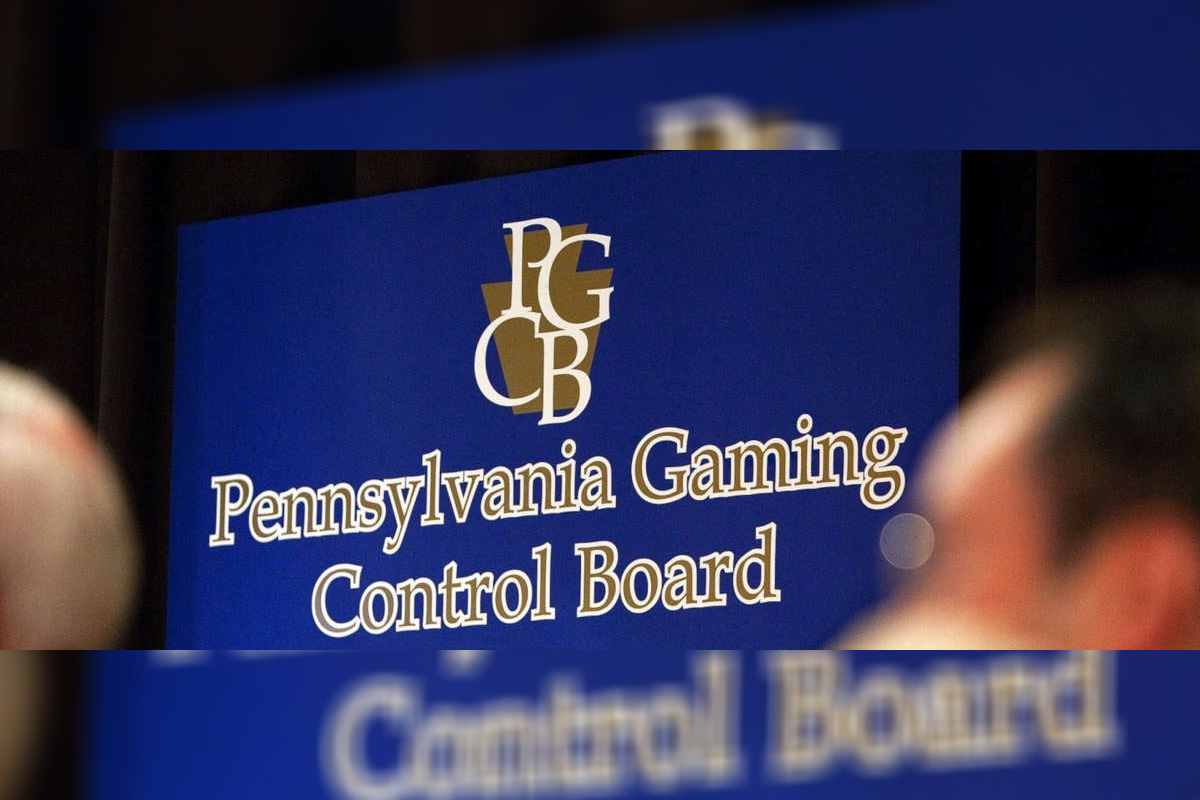 Reading Time:
1
minute
The Pennsylvania Gaming Control Board (PGCB) has imposed the fines totalling US$242k against two casino operators.
Sands Bethworks Gaming, LLC, operator of the Sands Casino Resort in Northampton County, received separate fines of US$120k for underage gaming violations and a second for US$110k regarding the awarding of free slot play. The fine stemmed from 11 incidents in which individuals under the age of 21 accessed the gaming floor.
The second fine was issued for permitting the issuance of free slot play by employees who were not authorised to do so and/or issuing free slot play of amounts above authorised levels.
Washington Trotting Association, LLC, operator of the Meadows Racetrack and Casino in Washington County, received a US$12.5k fine for an underage gaming violation. This fine stemmed from an 18-year-old male gaining access onto the gaming floor, wagering at table games and being served alcohol.