Ocean Resort Casino's financial deal approved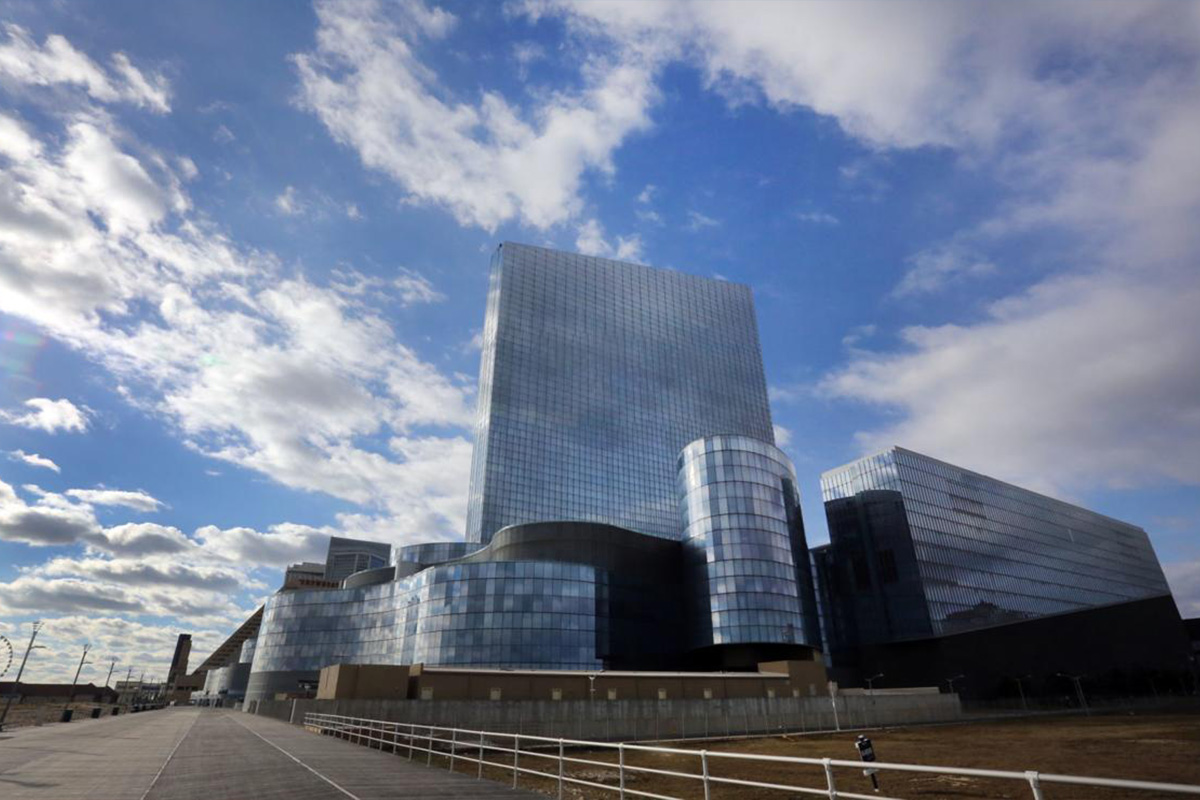 Reading Time:
1
minute
The Casino Control Commission of New Jersey has cleared the complex financial deal for Ocean Resort Casino. As per the deal, the casino will be able to continue operations in Atlantic City, despite losing US$23 million in its first seven months of operation.
The regulators showed concern regarding the facility despite approving the deal, Press of Atlantic City reported. "This property has clearly had (a) very challenging (past), and I'm very, very concerned about its future," said Casino Control Commission Vice Chairwoman Alisa Cooper. "I sincerely hope that this arrangement before us today will be successful and enable this property to survive."
The commission unanimously approved a trust agreement between Bruce Deifik, the facility's principal owner, and Luxor Capital Group.
"The proposed divestiture trust represents a unique vehicle through which Luxor, a qualified financial source of Ocean Resort, but not yet a casino licensee or casino licensee applicant, can invest in Ocean Resort to support it maintaining its financial stability," said Chairman James Plousis. "With approval of the divestiture trust agreement and qualification of the trustee, we will not only maintain public confidence and trust in the credibility and integrity of the regulatory apparatus, but will advance the economic stability of Ocean Resort's casino operations."
New Jersey Gambling Regulators Imposes a Fine of $10K on PokerStars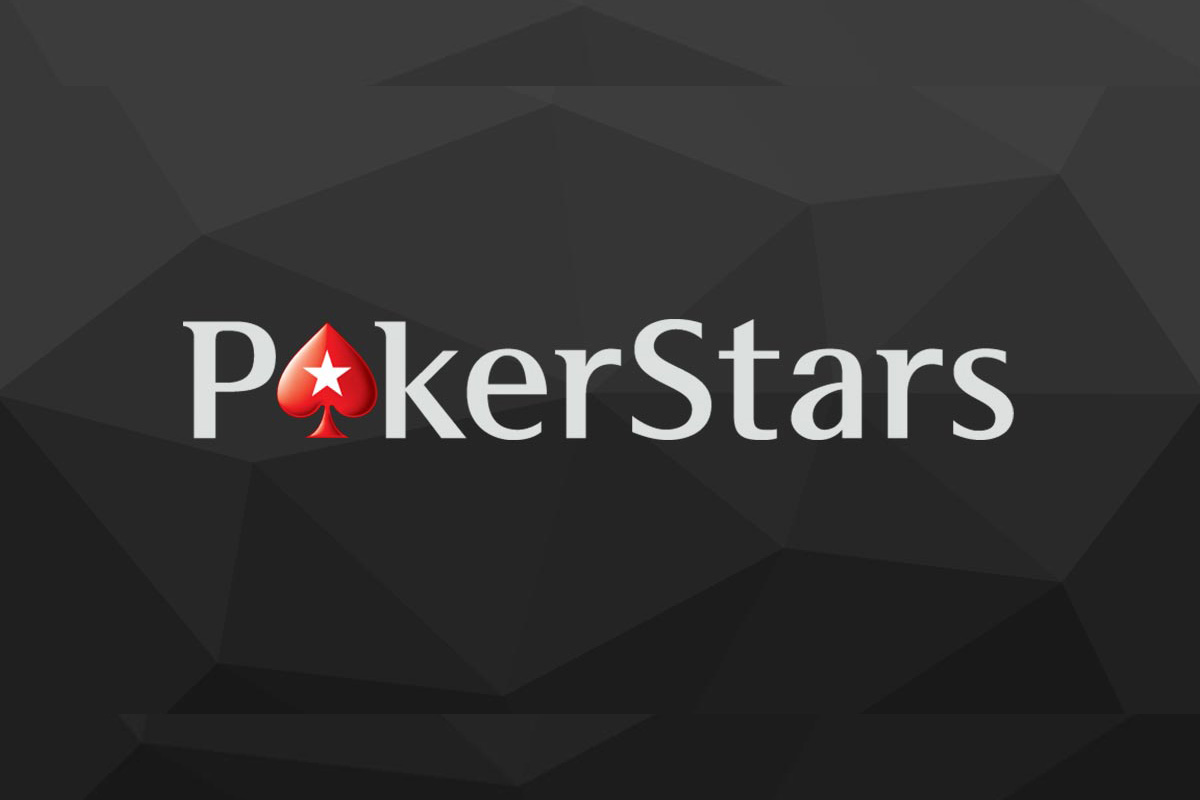 Reading Time:
1
minute
New Jersey gambling regulators have imposed a fine of $10,000 on PokerStars for taking bets on New Jersey college basketball teams in violation of the state's sports betting law.
According to the documents filed by the state, PokerStars accepted 216 wagers on a game involving Rutgers and Eastern Michigan University totalling more than $2,700.
The company also took a single bet on a game involving Monmouth University and the University of Pennsylvania, whose value was not disclosed.
The fine comes as New Jersey lawmakers are considering a bill that would set fines starting at $20,000 and ranging up to $100,000 for companies that take prohibited bets on New Jersey college teams.
Iowa House Passes the Bill to Legalise Sports Betting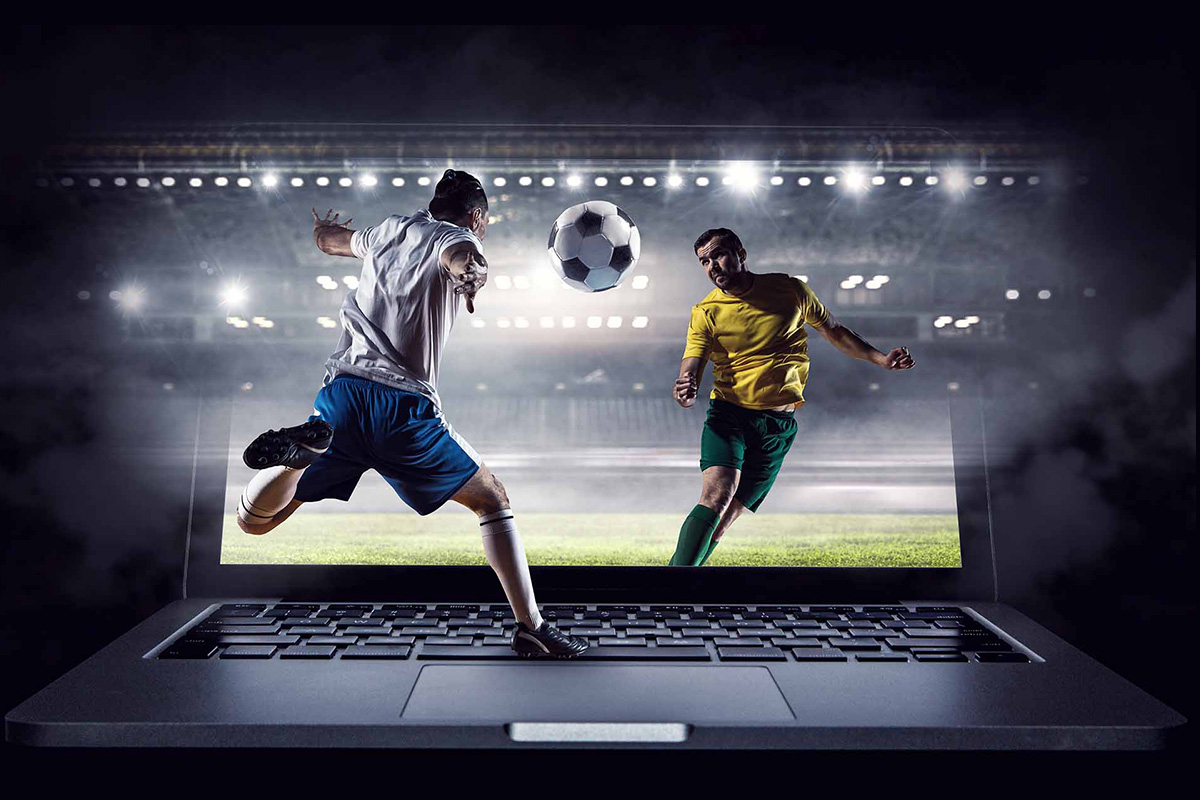 Reading Time:
1
minute
The Iowa House has passed a bill which legalises betting on sporting events and fantasy sports and send it to the governor for consideration.
The Senate gave its approval and the bill now goes to Gov. Kim Reynolds who has said she will await the final version of the bill to decide whether she will sign it.
The bill authorises the Iowa Racing and Gaming Commission to establish rules for betting on professional, collegiate and international sporting events, including motor racing.
The bill also legalises fantasy sports contests and internet fantasy sports betting but delays betting based on college sporting event statistics until May 2020.
The commission regulates the 19 state-licensed casinos in Iowa. Once the rules are set up by the commission as early as this summer sports bets can be placed at casinos or on a mobile application they establish.
Sports betting would be limited to those 21 and older, and the bill sets a 6.75% tax on net receipts. Taxes and licensing fees could bring in estimated annual revenue of $2.3 million to $4 million annually.
Hard Rock Hotel & Casino At Fire Mountain Names New Executive Leaders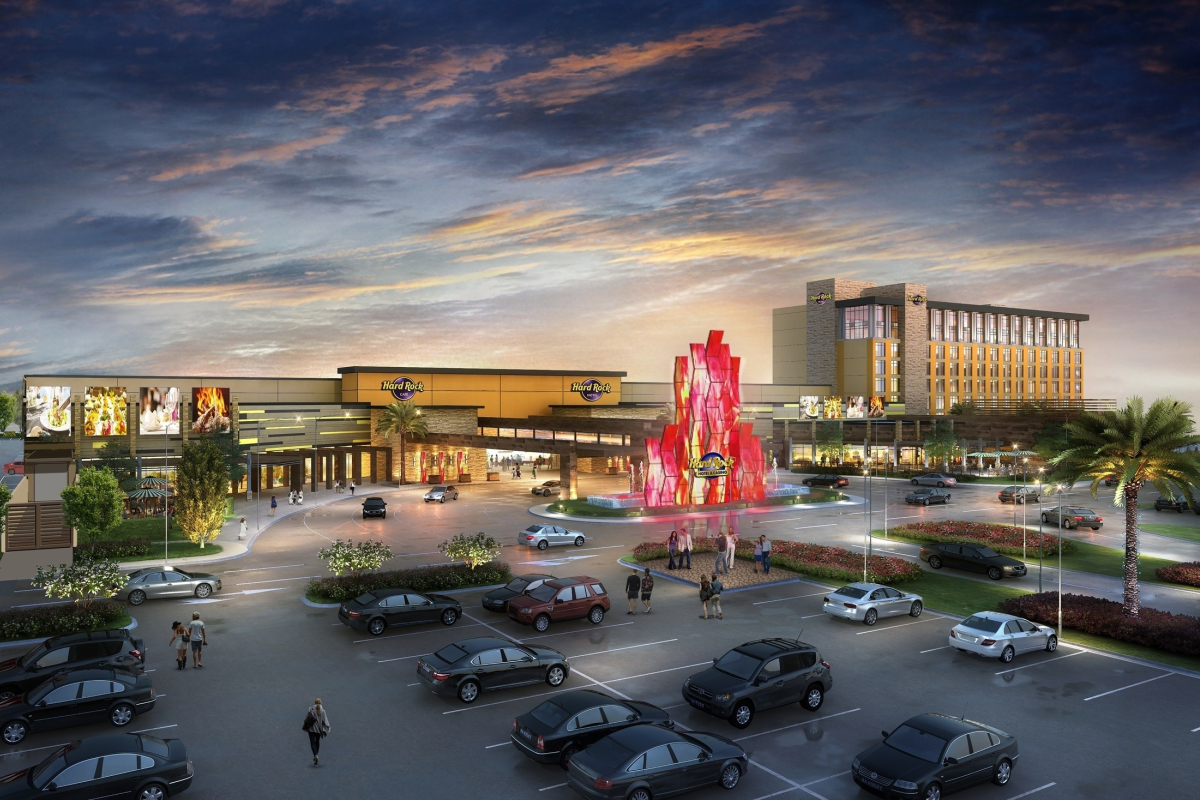 Reading Time:
6
minutes
Hard Rock Hotel & Casino Sacramento at Fire Mountain, slated to become the premier entertainment destination in Northern California once open in fall of 2019, announces its team of top-tier executives.
"We are excited to have a great mix of passionate industry leaders joining our Hard Rock Sacramento family," said Mark Birtha, president of Hard Rock Hotel & Casino Sacramento at Fire Mountain. "Some are new to the brand and some are seasoned veterans, but most important is that we have an enthusiastic executive team with over 150 years of collective experience working together to develop and operate what will become a top gaming, entertainment and hospitality venue that provides 'authentic experiences that rock' in Northern California."
Kicking off the property's new executive team, the vice president of finance, Christopher Balaban, is a numbers savvy-guru with over 20-years of gaming experience. Balaban possesses a successful track record of delivering results and value through strategic direction and financial operations leadership. Most recently, he held VP finance positions with Affinity Gaming and Penn National Gaming in the Las Vegas and mid-west regional markets. Additionally, Balaban has held positions with Seminole Gaming in South Florida and Kerzner International in Paradise Island in the Bahamas. Balaban also led hotel and F&B operations, developing a diverse operational background. He has an MBA from Florida Atlantic University and a BS from the University of South Florida.
Joining as vice president of human resources, Ryan Flieger, has been with the Hard Rock brand since 2012, holding leadership roles at both Hard Rock Hotel San Diego and Hard Rock Hotel & Casino Las Vegas. In Las Vegas, Flieger successfully led a five-year initiative to redefine the property's mission and core values, while increasing team member engagement to an all-time high. Flieger also played a lead role in talent acquisition, pre-opening training and culture setting for several Hard Rock Hotel expansions. Prior to joining the Hard Rock team, he spent nearly a decade with MGM Resorts where he helped guide the company's award-winning diversity training initiative and MGM University. During his career, he's been credited with leading successful internal cultural transformations and greatly improving talent retention. Flieger has been honored with several recognitions for his effective training programs and facilitation, including "Best Overall Trainer," "Young Trainer to Watch" and was included in a "40 under 40" list of influential Las Vegas professionals.
A native of Las Vegas, Anika Gaskins serves as the vice president of marketing for the new property. An industry veteran, Gaskins has more than 17 years of experience, most recently opening the $1 billion MGM Resorts Springfield casino property as the vice president of national marketing where she was responsible for all loyalty and casino marketing initiatives. She has also held VP of marketing positions with Penn National Gaming, where she developed and executed marketing strategies and led efforts to increase revenue. Prior to joining Penn National Gaming, Gaskins held various marketing positions with Caesars Entertainment on the Las Vegas Strip and Caesars Windsor in Canada. She received her bachelor's in economics from Washington University in St. Louis and an MBA from Simmons College in Boston.
A casino executive with close to four decades of experience, the new vice president of table games, Paul Mollo, has been with the Hard Rock family since 2008, where he helped usher in the introduction of class 3 table games in Florida. He now joins the team in Sacramento, California. His management philosophy necessitates creating and maintaining a professional work culture that is built on a foundation of trust, respect, confidence and support. Mollo has worked with several gaming companies over the years to open properties, including Harrah's, Trump Plaza and Borgata in the Atlantic City market. In addition to his table games role, he assisted HBO Productions with casino gaming aspects on "The Sopranos" and was even cast for several extra spots and one speaking role.
The vice president of IT, Matthew Morgan, brings more than 20 years of gaming industry technology experience from the Northern California, Las Vegas and Midwest markets. Morgan's wealth of expertise in IT strategy, combined with the application of technical innovation, brings both operational efficiency and product differentiation to each property he leads at. Most recently, Morgan served as the chief information officer at The D Las Vegas, where he was responsible for two casino/hotel properties and technical operations of an 11,000-person entertainment venue. He also served as a vice president at Red Hawk Casino, PlayerSoft Technologies and Thunder Valley Casino.  Morgan's focus over the last decade has been to bring mobile products to the casino market to solve common hospitality-industry problems. In May 2019, he will graduate with an MBA from Southeast Missouri State.
Will Provance serves as the vice president of slot operations and has spent more than 20 years in the hospitality industry, working in operational and leadership roles ranging from restaurants, entertainment, hotel operations and casino gaming. Starting at Station Casinos in Las Vegas, Nevada as a corporate slot analyst, he participated in their Management Development Program and worked his way up to director of slot and ancillary gaming operations at Sunset Station. From there, he was recruited by Mark Birtha to run the VLT (Slot) Operations at Hard Rock Rocksino Northfield Park, Ohio's No. 1 ranked gaming facility. He was interviewed and featured as a contributor in David G. Schwartz, director of the Center for Gaming Research's book "Tales from the Slot Floor: Casino Managers in Their Own Words" and was named to the Emerging Leaders of Gaming's "40 Under 40."  Provance has a Master of Science degree in hotel administration with a focus in gaming from the University of Nevada, Las Vegas, an MBA in international hotel and tourism management from Schiller International University and an executive certificate from Cornell University in customer-driven marketing.
Kaywan Samadani is the vice president of hospitality. His career began in 1990 at Caesars as a room chef at Harvey's in his hometown of Lake Tahoe. During that time, Samadani opened two buffets, a steakhouse and a noodle bar, along with four casino bars and butler suites. He also assisted with the opening of Harrah's Rincon (now Harrah's Southern California) and the rebranding of the Rio in Las Vegas. In 2006, he relocated to Harrah's St. Louis as director of F&B before being promoted to director of hospitality. Samadani also served as VP of casino services at Horseshoe Cleveland and Thistledown Racino. He moved to Cleveland in 2011, helping to open the property's Beverage, Buffet, Culinary, Diamond Lounge and Slots operations.  Most recently, Samadani served as senior director of hospitality at Mystic Lake Casino Hotel, where he opened the Mystic Lake Center, a 70,000 square foot convention space. Samadani attended Cabrillo College and the University of California, Santa Cruz.
The property continues to build the employee team ahead of the fall 2019 opening and is expected to create more than 2,000 construction jobs upon its completion, with nearly 750 working at peak times on the project any given day. Upon opening, the property will employ over 1,000 full and part-time team members.  For more information, visit hardrockhotelsacramento.com.
About Hard Rock Hotel & Casino Sacramento at Fire Mountain:
Set to open in fall 2019, Hard Rock Hotel & Casino Sacramento at Fire Mountain will feature the latest in live music and entertainment, hospitality, world-class gaming and exceptional cuisine. The property will be Hard Rock's first Vegas-style casino in California and will offer a hotel with multiple suite options, a large gaming facility with more than 1,800 slot machine and table game positions, along with an outdoor pool and deck area, large meeting space and a vast selection of bars and restaurants. The property will also include signature brand amenities like the Sound of Your Stay® in-room music program, a Rock Shop® and a Body Rock® fitness center. Additionally, the project marks a historic partnership between two Native American Tribes – The Seminole Tribe of Florida, owners of Hard Rock International, and Enterprise Rancheria. Owners of the Hard Rock Hotel & Casino Sacramento at Fire Mountain property, the Estom Yumeka Maidu Tribe of the Enterprise Rancheria is a sovereign Native American Nation offering diverse tribal government services and programs that improve the quality of life for its some 1,000 tribal citizens and surrounding communities in Northern California.
About Hard Rock International:
With venues in 75 countries, including 185 cafes, 27 hotels and 11 casinos, Hard Rock International (HRI) is one of the most globally recognized companies. Beginning with an Eric Clapton guitar, Hard Rock owns the world's most valuable collection of music memorabilia, which is displayed at its locations around the globe. Hard Rock is also known for its collectible fashion and music-related merchandise available in Rock Shops and online at https://shop.hardrock.com. HRI owns the global trademark for all Hard Rock brands including Hard Rock Live performance venues. The company owns, operates and franchises Cafes in iconic cities including London, New York, San Francisco, Sydney and Dubai. HRI also owns, licenses and/or manages hotel/casino properties worldwide. Destinations include the company's two most successful Hotel and Casino properties in Tampa and Hollywood, FL., both owned and operated by HRI parent entity The Seminole Tribe of Florida, as well as other exciting locations including Atlantic City, Bali, Cancun, Daytona Beach, Desaru Coast, Ibiza, Orlando, Shenzhen and San Diego. Upcoming new Hard Rock Cafe locations include Piccadilly Circus and Oxford Street in the United Kingdom, Kathmandu, Nepal, Kyoto, Japan and Chandigarh, India. New Hard Rock Hotel, Casino or Hotel & Casinoprojects include Amsterdam, Berlin, Budapest, Dublin, London, Los Cabos, Madrid, Maldives, New York City, Ottawa, Sacramento, Dalian and Haikou in China. In 2018, Hard Rock International was recognized as a Forbes Magazine Top Employer for Women and Land Operator of the Year at the Global Gaming Awards. For more information on Hard Rock International visit www.hardrock.com.