Nevada sports betting revenues decreases in January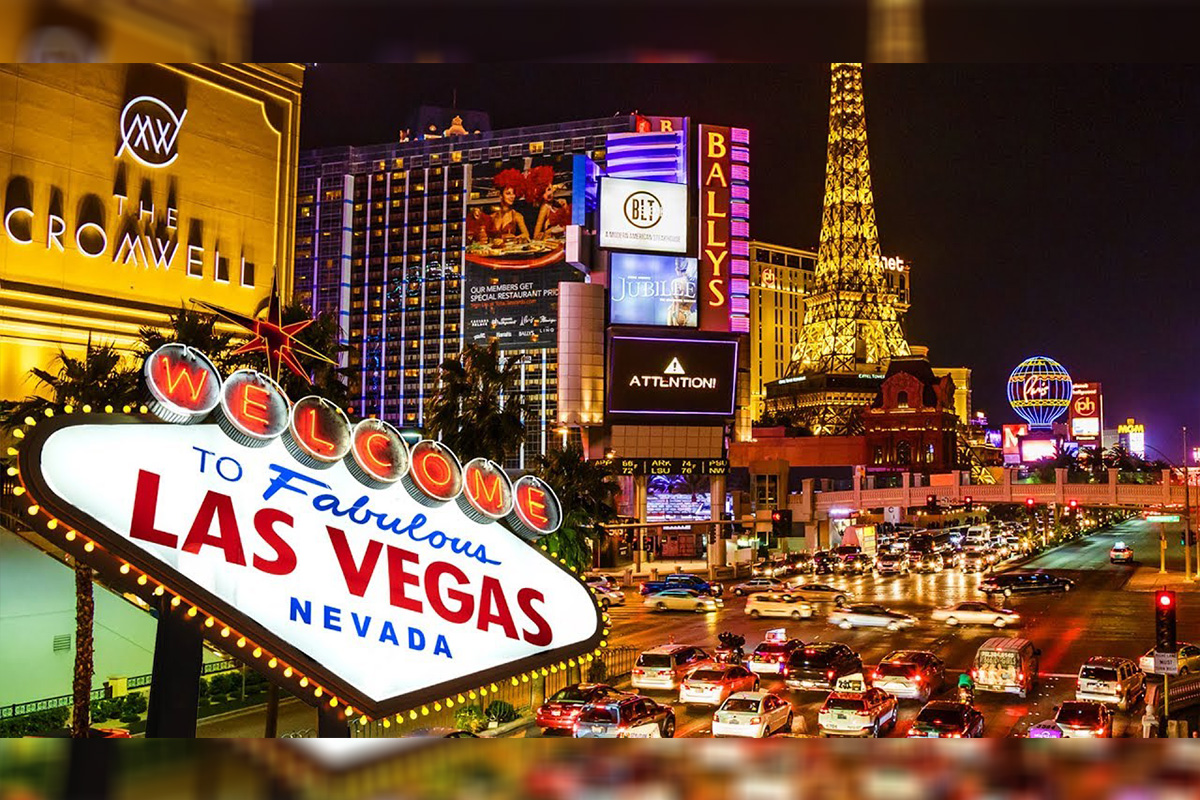 Reading Time:
1
minute
The sports betting revenues in Nevada witnessed a fall in January, mainly because increased winnings by the customers. The total amounts wagered touched a record high of $497.0m.
Total sports betting revenue was $14.7m, a decrease of 41.7 per cent year-on-year. Overall handle was at $497.0m, an 18.8 per cent increase on the $418.6m recorded a year ago.
American football win was up 5.52 per cent year-on-year to $7.78m, with handle in January at $188.26m, up on the $179.61m in 2018. Football win percentage was fairly flat at 4.13 per cent compared to 4.35 per cent a year ago.
January ended a successful three-month period in which operators generated revenue of $57.78m from betting on football, a period including the National Football League playoffs and Super Bowl, up 40.13 per cent year-on-year and at a win percent of 6.43 per cent.
Other sports fared less well, with basketball win down 62.0 per cent to $5.85m due to favourites winning. Basketball handle was at $256.71m, up 27.2 per cent on January 2018.
A loss of $1.10m was recorded on baseball as punters cashed in their betting slips several months after the Major League Baseball (MLB) season concluded.
Overall statewide gambling revenue was at $984.5m, a 3.0 per cent decline compared with January 2018. Both baccarat and blackjack saw revenue fall over the month.
NIGC Releases its Financial Report for 2018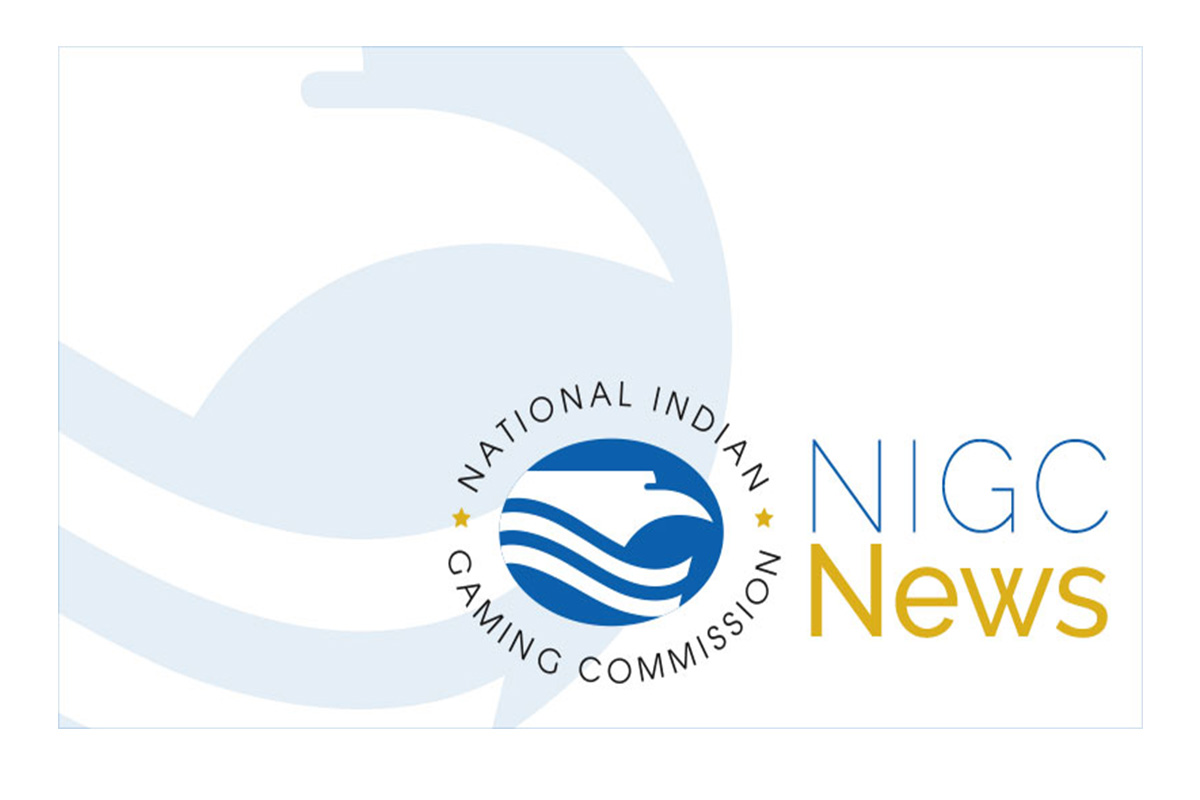 Reading Time:
1
minute
The National Indian Gaming Commission (NIGC) has released its financial report for the year 2018. The gross gaming revenue (GGR) from the fiscal year 2018 totalled US$33.7 billion, represents a 4.1% increase over the previous fiscal year.
NIGC said that all of its administrative regions experienced positive revenue growth in fiscal 2018. The Portland Region featured the highest growth with an 8.2% increase and the Oklahoma City region registered a 7.3% growth.
"These numbers reaffirm the industry's health as a stable economic driver for Indian Country," NIGC Vice Chair Kathryn Isom-Clause said.
"The annual GGR tells a positive story about Indian gaming's economic success and the industry's ongoing contribution to a strong economy. It also tells the story of how collaboration among tribes, industry and the regulatory communities can build a strong reputation for reliability and integrity in the GGR calculation," Commissioner Simermeyer said.
EquiLottery Games Partners with Major League Baseball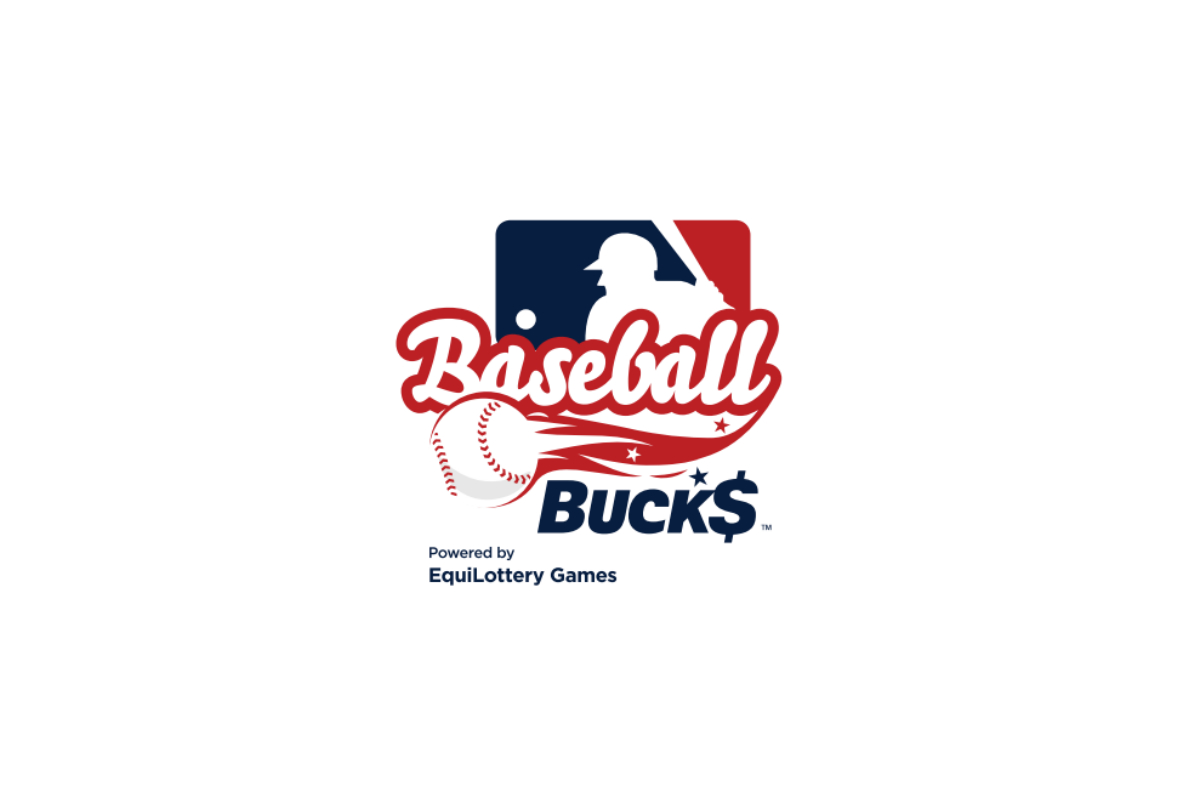 Reading Time:
3
minutes
New Lottery Game – Baseball Bucks – will allow lottery players to purchase tickets based on live MLB games
EquiLottery Games®, North America's live sports lottery game developer, announced an agreement with Major League Baseball (MLB) that will see EquiLottery launch a new officially-licensed lottery draw game titled Baseball Bucks™. Under this multi-year agreement, Baseball Bucks will feature the official brand marks of MLB and the 30 MLB Clubs. Financial terms were not disclosed.
"We are pleased to be working with one of the most iconic leagues in professional sports worldwide," said EquiLottery Games CEO Brad Cummings. "We have already hit the ground running and the early response from lotteries to Baseball Bucks has been exceedingly positive. I want to thank MLB for being exceptional to work with through this process as we develop a game that will increase the engagement with baseball across the U.S. while also returning more money to the good causes lotteries support. As with all of our games, Baseball Bucks is designed to be a win for all parties involved."
"We are always aiming to work with partners who share our goal of providing innovative ways for fans to engage with live games," said Kenny Gersh, MLB Executive Vice President, Gaming & New Business Ventures. "Baseball Bucks is a completely new gaming opportunity for lottery players and baseball fans. We're looking forward to working with Brad and EquiLottery Games to bring Baseball Bucks to as many jurisdictions as we can."
Based on the patented game platform developed by EquiLottery Games, Baseball Bucks marks the first time a U.S. professional sports league has entered the lottery draw game category. Lottery players will purchase a quick pick ticket that features 10 games from that day's MLB regular season schedule. Winning tickets will match anywhere from 7 out of 10 winning teams to 10 out of 10 winners, with four prize tiers and overall odds of just 6 to 1.
Joining other live sports lottery games offered by EquiLottery Games such as Win Place Show® and Race Car Cash™, Baseball Bucks will utilize a quick pick gameplay style that makes it a pure game of chance. This appeals to a different kind of lottery player than traditional sports gaming and expands engagement with baseball fans.
This partnership also will see the parties potentially collaborate on other lottery games based on live baseball, including designs that offer life-changing jackpots similar to popular mainstays such as Powerball® and Mega Millions®. EquiLottery Games, the pioneer of live sports lottery games in North America, has already announced a partnership with Speedway Motorsports to develop a game based on live auto racing tentatively called Race Car Cash and has several other league deals in the works. EquiLottery Games recently launched Win Place Show, a lottery game based on live horse racing, through the Kentucky Lottery on a pilot basis.
About EquiLottery Games:
As the developer of the first daily lottery game based on a live sporting event to be offered through a U.S. lottery, EquiLottery Games is the pioneer of this exciting new game of chance sports category in lottery and gaming. This first-of-its-kind company offers a series of games based on popular sports such as auto racing, baseball, basketball, football, golf, hockey, and horse racing and partner with leagues and racetracks to integrate their iconic branding and valuable IP with the convenience of government lottery systems. Protected by US and Canadian patents, EquiLottery Games supports its lottery offerings through a series of products and services that make its games plug-and-play for its state lottery customers. These include central gaming systems, data licensing, horsemen negotiations, intellectual property licensing, mobile apps, multi-channel marketing support, second chance raffle prizes, sports calendar development, sports league licensing, systems integrations, and video streaming.
About Major League Baseball:
Major League Baseball (MLB) is the most historic professional sports league in the United States and consists of 30 member clubs in the U.S. and Canada, representing the highest level of professional baseball. Major League Baseball is the best-attended sport in North America, and since 2004, MLB has enjoyed its best-attended seasons in the history of the game. Led by Commissioner Robert D. Manfred, Jr., MLB currently features record levels of labor peace, competitive balance and industry revenues, as well as the most comprehensive drug-testing program in American professional sports. MLB remains committed to making an impact in the communities of the U.S., Canada and throughout the world, perpetuating the sport's larger role in society and permeating every facet of baseball's business, marketing and community relations endeavors. With the continued success of MLB Network and MLB digital platforms, MLB continues to find innovative ways for its fans to enjoy America's National Pastime and a truly global game. For more information on Major League Baseball, visit www.MLB.com.
BMM's Director Tribal Gaming, Jodi DiLascio Announced as a 2019 AISES Board Member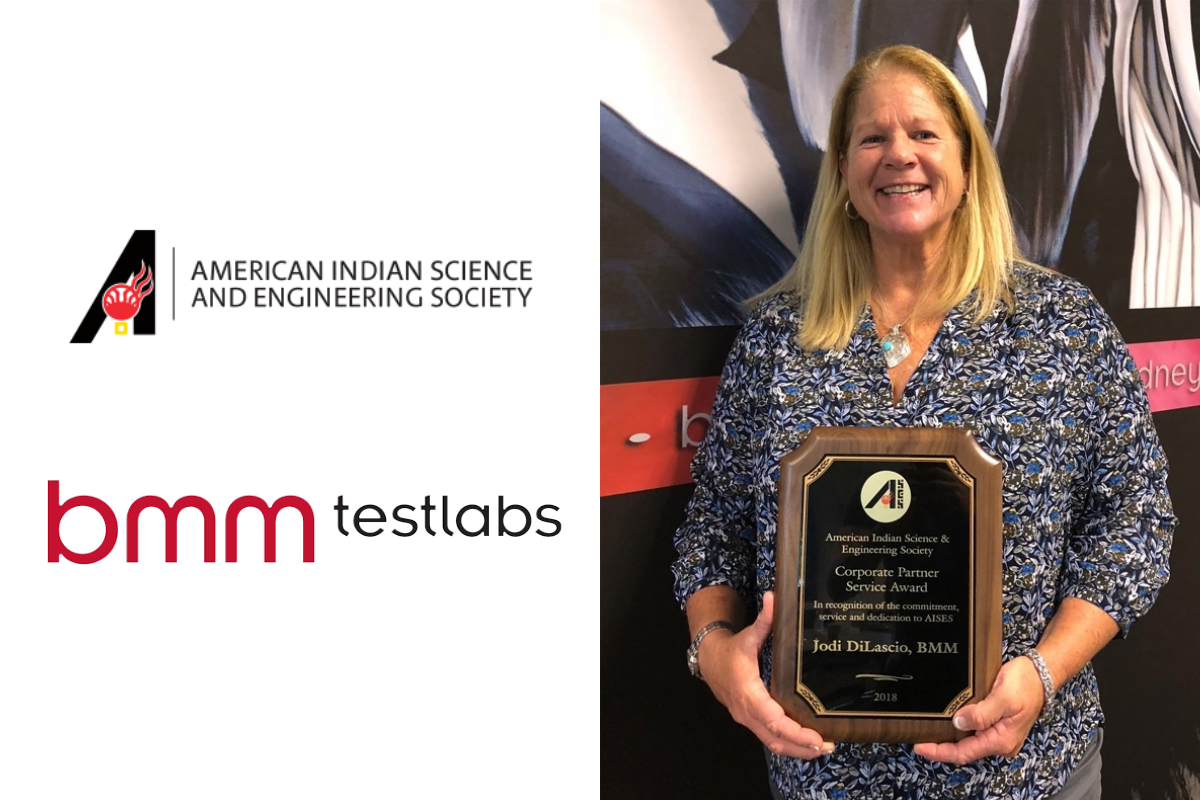 Reading Time:
2
minutes
BMM Testlabs, the world's leading gaming test lab and product compliance consultancy, is pleased to announce that Director, Tribal Gaming, Jodi DiLascio has been elected as a 2019 Board Member for the American Indian Science & Engineering Society (AISES) and will serve a three-year term.
DiLascio commented, "This opportunity is a true culmination of my life's work, uniting my leadership and mentoring skills with my passion and commitment to Tribal youth to promote STEM advancement as a proud member of AISES Board of Directors. Working at BMM Testlabs for the past 10 years has allowed me to dedicate time doing what I am passionate about, Native Sovereignty and encouraging young Native people to pursue their dreams. I am thankful to the AISES membership for the opportunity to serve the organization and advance the mission of AISES with increasing the number of Native Americans and 1st Nations in STEM careers."
COO, Travis Foley added, "As BMM's Director, Tribal Gaming, Jodi does a great job representing the company in the Tribal community. Our commitment and valued relationships within Tribal gaming are as strong as ever and we are very pleased to have Jodi serve on the AISES Board of Directors."
DiLascio also currently serves as a member of the National Indian Gaming Association Board of Directors.
About BMM:
BMM is the longest established and most experienced private independent gaming certification lab in the world, providing professional technical and regulatory compliance services to the gaming industry since 1981.
At its core, BMM is a systems-expert company that has provided consulting for and tested many of the largest gaming networks and systems over the last 37 years. In addition, BMM has been successfully testing and certifying the full scope of Class III casino products for over two decades.
BMM authored the first set of independent gaming standards in 1992 and the first set of online gaming standards in 2001.
BMM employs some 400 people in 15 global locations and serves over 460 jurisdictions.
BMM's world headquarters are in Las Vegas (USA), with offices in Mexico City (Mexico), Lima (Peru), Melbourne and Sydney (Australia), Singapore, Macau (SAR, China), Moncton (Canada), Buenos Aires (Argentina), Barcelona (Spain), Vienna (Austria), Bologna (Italy), Midrand (South Africa), Bucharest (Romania) and Krakow (Poland).
For more information on BMM Testlabs, please visit bmm.com