Camelot launches nationwide campaign to promote 'Set For Life'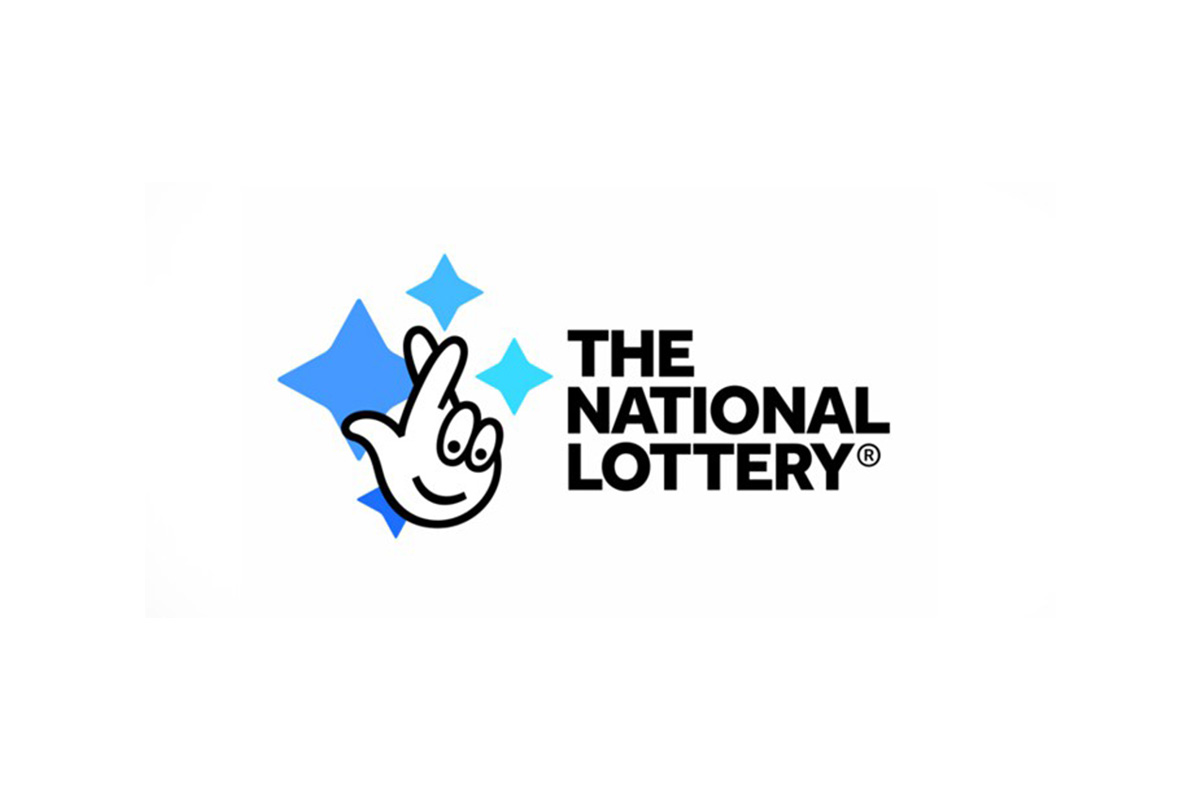 Reading Time:
1
minute
UK National Lottery operator Camelot has launched a nationwide advertising campaign called "Make Every Month Amazing' to promote its new "Set For Life" draw based game.
Camelot's executive team announced the launch of its new "annuity-prize" game Set for Life (inbound for 15 March), which sees the National Lottery pay winners "£10,000 a month for a period of 30-years."
Camelot CEO Nigel Railton has detailed that launch of Set for Life as a major initiative for the National Lottery, which seeks to broaden the appeal of its draw-based games inventory.
David Connelly, Set For Life Marketing Manager at Camelot, said: "We're hugely excited to be launching the new 'Make every month amazing' campaign for Set For Life. All of the assets, which we've created in partnership with adam&eveDDB, are fun and innovative – just like the game itself – and really get across the world of opportunities that become possible with £10,000 coming in every month."
"Set For Life offers National Lottery players something completely new and meets a different set of consumer needs, especially among younger people. It's a great addition to our range of games and means that we now have a portfolio that offers something for everyone. We think players will be really excited by Set For Life – and that's great news for sales and, most importantly, returns to Good Causes."
Tickets for the new Set for Life game will cost £1.50 per line and go on sale on Friday 15 March, with the first draw taking place on Monday 18 March. Players will be able to buy tickets in around 45,000 National Lottery stores as well as at www.national-lottery-co.uk
Developments in Cloud Security to Eliminate Threats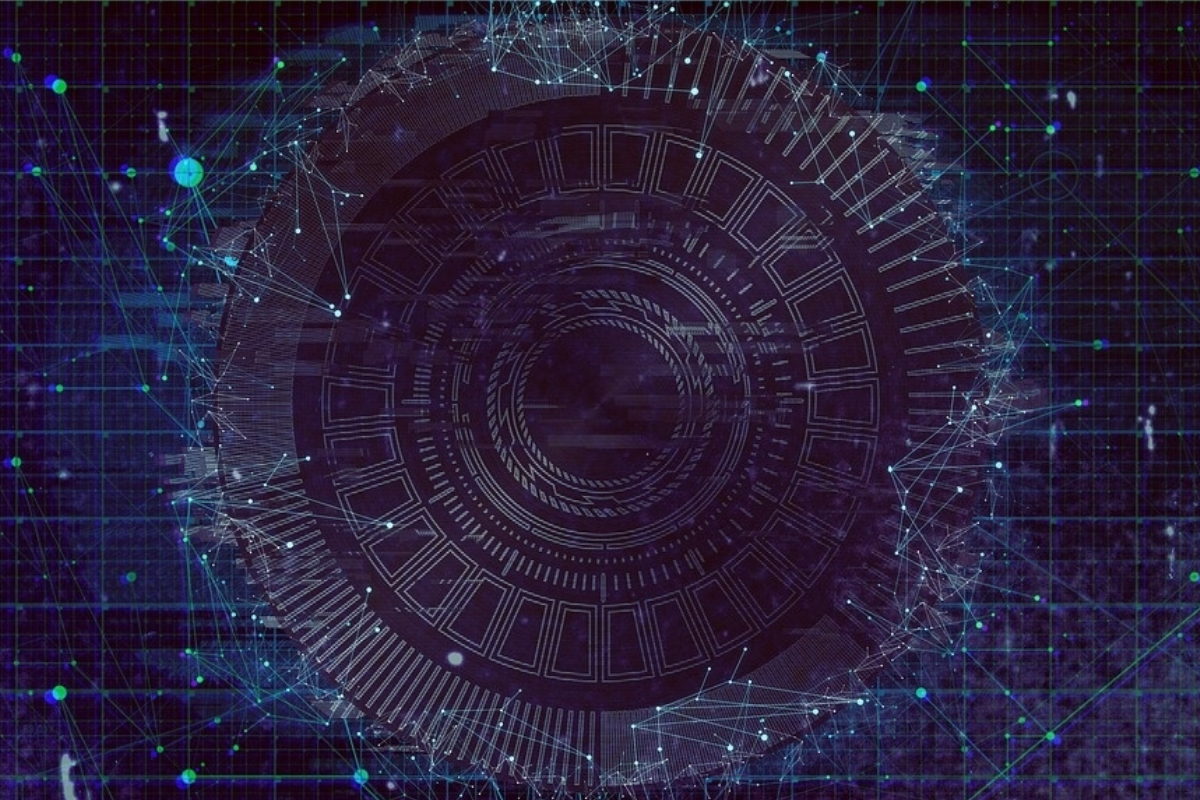 Reading Time:
4
minutes
Several companies that dabble with digital content on daily basis store their data on cloud. This data consists of private information of users and comprises of billions of terabytes in size. This delicate data faces threats from ransomwares and malwares. Hence, there arises the need for cloud security. Many software companies strive on making their firewalls impregnable by upgrading their security software.
CloudPassage is a security pioneer which has been awarded the first-ever patent for universal cloud infrastructure security and a leading innovator in cloud asset visibility. To help the company identify and remediate cloud risks, CloudPassage launched Halo. Its primary objective is to find a threat in any deployment in any company's multi-cloud or hybrid cloud platform. Software Vulnerability Assessment tools and Cloud Service Management (CSM) are key differentiators for the platform. They offer insights on the threats and risks that could arise with usage of different types of cloud services in the organization. One of the key components of CloudPassage Halo is compliance monitoring. It is an automated process of identifying the arrays that informs the company when the configuration or workload strays away from the defined protocols.
The key features of CloudPassage Halo are software vulnerability assessment, file integrity monitoring, secure configuration assessment, and log-based intrusion detection. It offers automated security visibility and compliance monitoring for workloads that run in any on-premise, hybrid cloud, or public cloud environment. Furthermore, it enables monitoring while configuration of a software and reduces the vulnerability by scanning the surface for cloud workloads. It is a single platform that hosts three licensed SKUs: Halo Container Secure, Halo Cloud Secure, and Halo Server Secure.
Keysight Technologies is one of the leading companies that offer solutions to service providers, government, and enterprises ensuring cloud security. Recently, it announced that Symantec and Ixia (a Keysight Business) would extend their collaboration to upgrade their secure hybrid networks. The customers of Symantec would gain real-time visibility into their cloud database as Ixia's CloudLens integrate with Symantec Security Analytics. This integration will lead to forming an industry-leading threat detection and forensics solution. When any enterprise stores their resources on the cloud, there is often a gap in visibility for those cloud assets. By adapting the cloud database, the IT operations organization is restricted to gain access to the infrastructure and networks that underpin its services. This leads a gap while monitoring those services.
In hybrid network system, SOC teams of enterprises require packet-level access to ensure that their cloud assets are protected. Symantec is working closely with Ixia as it is a part of the Integrated Cyber Defense Platform strategy to develop visibility architecture. This integration enables the SOC admins visibility in the cloud traffic and determine the source and scope of prominent attack or threat to the cloud infrastructure. Bryan Cardoza, product manager, Symantec stated that the recent enterprise comprises of mixed assets, including the data of infrastructure and premises, in the cloud. By operating hybrid cloud environment, this information would be prone to threats and security breaches. This integration will gain customers the full visibility of packet-levels in cloud in hybrid environment and network systems.
Comprehensive forensics and incident responses can be enabled with Security Analytics, by recording and enriching the traffic. Symantec Security Analytics is the key component of the Symantec's Integrated Cyber Defense solutions. It works with Ixia's CloudLens and Vision ONE for seamless traffic visibility across hybrid networks. Ixia's Vision One network is a physical network that processes, feeds, and aggregates the traffic from several access points to Symantec Security Analytics appliances. Ixia's CloudLens is programmed to gain visibility of the cloud environment and send traffic to Symantec's Virtual Appliances. This traffic that is received through virtual and physical appliances is analyzed and processed. The results obtained from the analysis and then delivered through an aggregated view within Security Analytics.
A world leader in NextGen SIEM, LogRhythm, strives in empowering enterprises all over the world and reduce operational and cyber risk by quickly detecting, responding, and neutralizing the harmful cyberthreats. It has released a new Cloud-Based NextGen Security Information and Event Management (SIEM) Platform to improve the cloud security. The platform provides accurate detection and accelerated neutralization of sophisticated cyberthreats. The benefits from this platform are driven by LogRhythm's end-to-end platform architecture. It uses patented and high-end machine-based analytics and its embedded security orchestration, automation, and response (SOAR) functionality. This ensures customers can now endorse best-in-class analyst experience offered by LogRhythm. Furthermore, it calculates the efficiency and other benefits while reducing the expenditures.
The customers of LogRhythm Cloud services require significantly lesser time to administer, deploy, and maintain the platform whilst spending more time using LogRhythm. This specially benefits the platform that is designed to reduce mean time to respond (MTTR) and mean time to deploy (MTTD) at the lowest cost of ownership (TCO). Kevin Merolla, the security manager at Chart Inc. said that the problem for solution maintenance was never an issue while working alongside LogRhythm Cloud. He could identify new cases for production instead of wasting time for setting up new hardware and software. It makes LogRhythm Cloud more valuable as it can be used across multiple other networks.
As the threat to private data increases, many companies aim to integrate cloud security. Many software companies have invested in the market of cloud security to develop new software that will put a stop to ransomwares and malwares. This has greatly profited the market of cloud security. As technology advances, more and more enterprises choose to digitalize its documents. To ensure the protection of this digital data, the need for cloud security increases at a substantial rate. The fast pace advancement of digital sector will drive the market for cloud security to new heights. After performing exhaustive research, Allied Market Research has forecasted that the global market for cloud security would rise to $8.9 billion at a CAGR of 23.5% by 2020. The fast pace advancement of digital sector will drive the market for cloud security to new heights.
By: Pratik Kirve
Pratik Kirve holds a bachelor degree in Electronics and Telecommunication Engineering and currently working as a Content Writer at Allied Analytics LLP. He has avid interest in writing articles across different verticals. When he is not following updates and trends, he spends his time reading, writing poetry, and playing football.
Top-6 mobile Casino Apps in 2019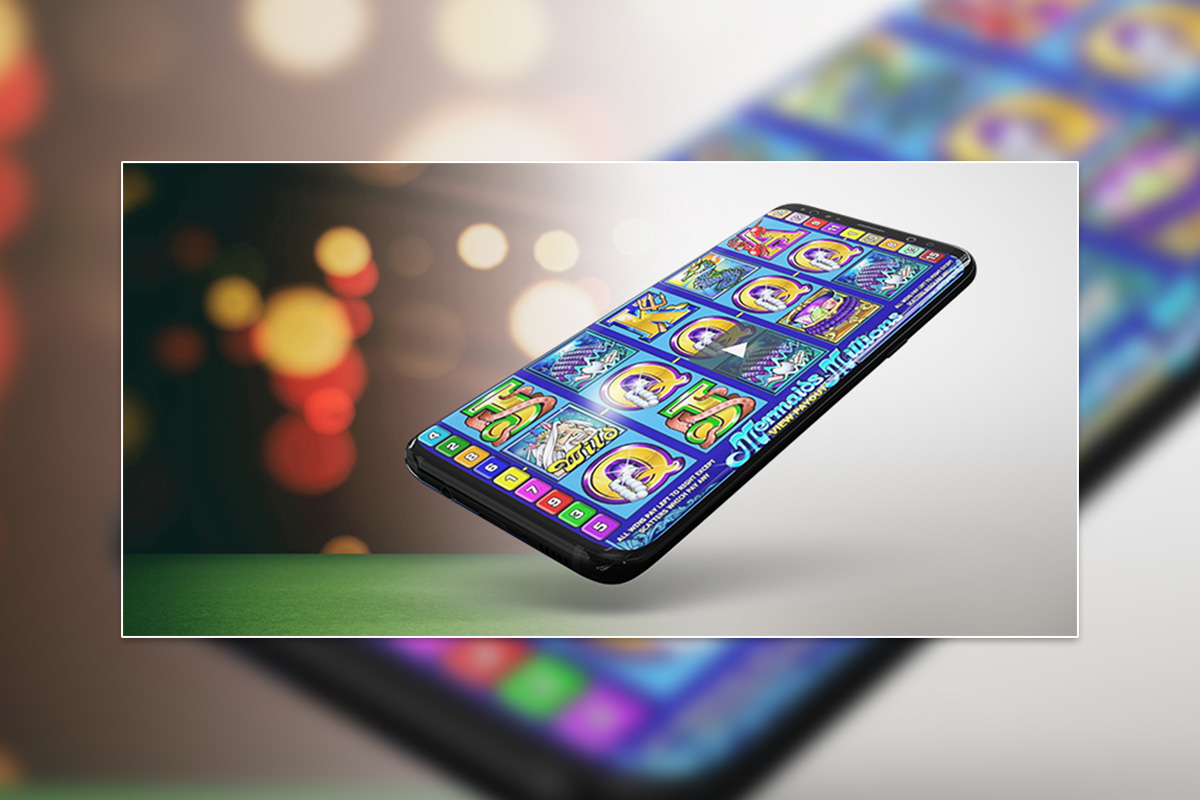 Reading Time:
3
minutes
The mobile casino is a way of life. Many players prefer to play online roulette, poker, baccarat, slots and many other games on their mobiles. Nowadays, any online casino and online live casino offer you the option to play your favourites games on your mobile no matter where you are. All that you need is a mobile device and access to the internet.
So, before you get into the Google Play, in the AppStore or sign-up directly to a slot site check the guide the lads from the slotslad.com created for you. They provide you with the top six casino apps in 2019 for a mobile casino. Decide which of them suits you more and make your choice. Then download the ideal one according to your needs.
Slotomania
Playtika has developed a fantastic application. It is among the most popular online apps. If you check out the Slotomania's facebook page has 14.000.000 likes! The Google Play Store has rated Slotomania with 4.4 stars.
It is also more than popular at iOS. You can download it and play for free at 160+ slots per day. You can find titles such as Magic Trixie, Grand Phoenix and many more.
Wizard of Oz: Casino Slots
Wizard of Oz offers something particular. It is an app where you can find only slots. If you like to try many casino games, then that is not an application for you. However, if you want to have some cherished and vivid memories of your childhood, then download this app.
You will enjoy slots inspired by nostalgic movies. This app is available in all the mobile devices no matter if it is an iOS or Android.
HugeFun: Slot Machine Games
If you want to play for free. Huge Fun is compatible with Android and iOS. You can spend some time with virtual currency and explore any slot of your preference. Download the application, make your registration and you will get 20.000.000 free coins. That is a  unique bonus to give you the ability to try as many games as you want. HugeFun is an excellent choice for any player who wants to have fun without risking any pocket money.
Slots: Jackpot Party Casino
With more than 110 exclusive slots, that is an application that will not let you down. You can download it either on your Android or iOS device. Besides, any new player is rewarded with 6.000.000 coins! Furthermore, you can grab daily bonuses, register your participation in tournaments and hunt progressive jackpots. It is a unique experience that you have to try.
Free Slots Casino – Adventures
Do you want to play for free and start with 250.000.000 coins as a registration bonus? You do not have to worry if we are joking because we don't. Download the Free Slots Casino-Adventures, and that will become true. You do not have to risk your money. Play for free at more than 50 fantastic slots. Apply your strategy, find out the rules of any game, and become a better slot player. Do not miss the chance to take a perfect "training" at this app.
Casino Games – Slots
Play for free no matter if you are online or offline! Yes, that is possible with this application. Download the Casino Games-Slots to your iOS or Android device. After that, the app works offline also.
More than 50 games are available. Besides you will get a welcome bonus of 250.000.000 free chips, free chips every 15 minutes, and more daily rewards. It is a full package that offers you action 24 hours per day no matter if you are connected or not.
Iowa Racing and Gaming Commission Plans to Issue Sports Betting Regulations by July 1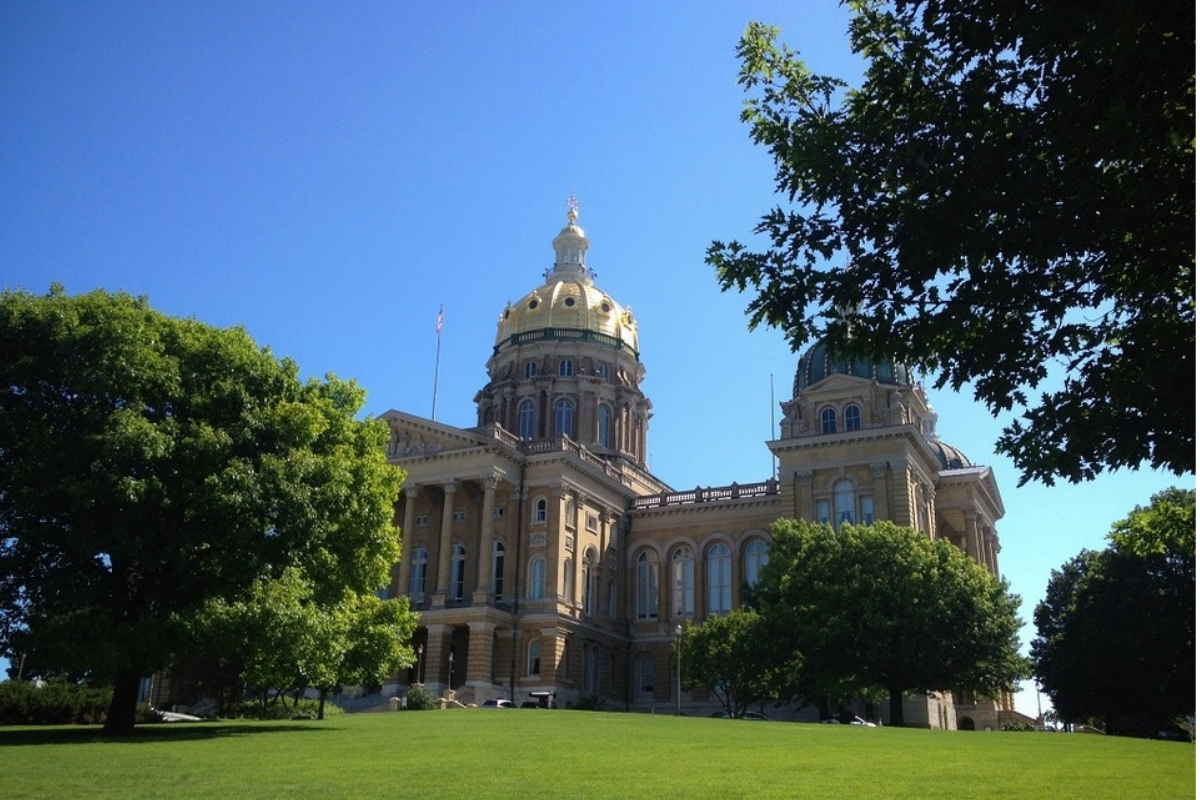 Reading Time:
1
minute
The Iowa Racing and Gaming Commission has revealed that it is working to develop rules for sports betting. Iowa became one of the latest states in the US to legalise sports betting after the Governor signed the bill into law in May.
Administrator Brian Ohorilko said that they are planning to upload the rules on their website by July 1. He added that the commission will hold a meeting on July 30 in West Des Moines to take action on sports betting and start accepting applications from casinos interested in offering sports betting services.
"The industry is requesting a pretty aggressive timetable to have things implemented by August. We're doing everything we can to do that, but making sure that we're doing it the right way," Ohorilko added.