888 Holdings Expand Their Online Bingo Offerings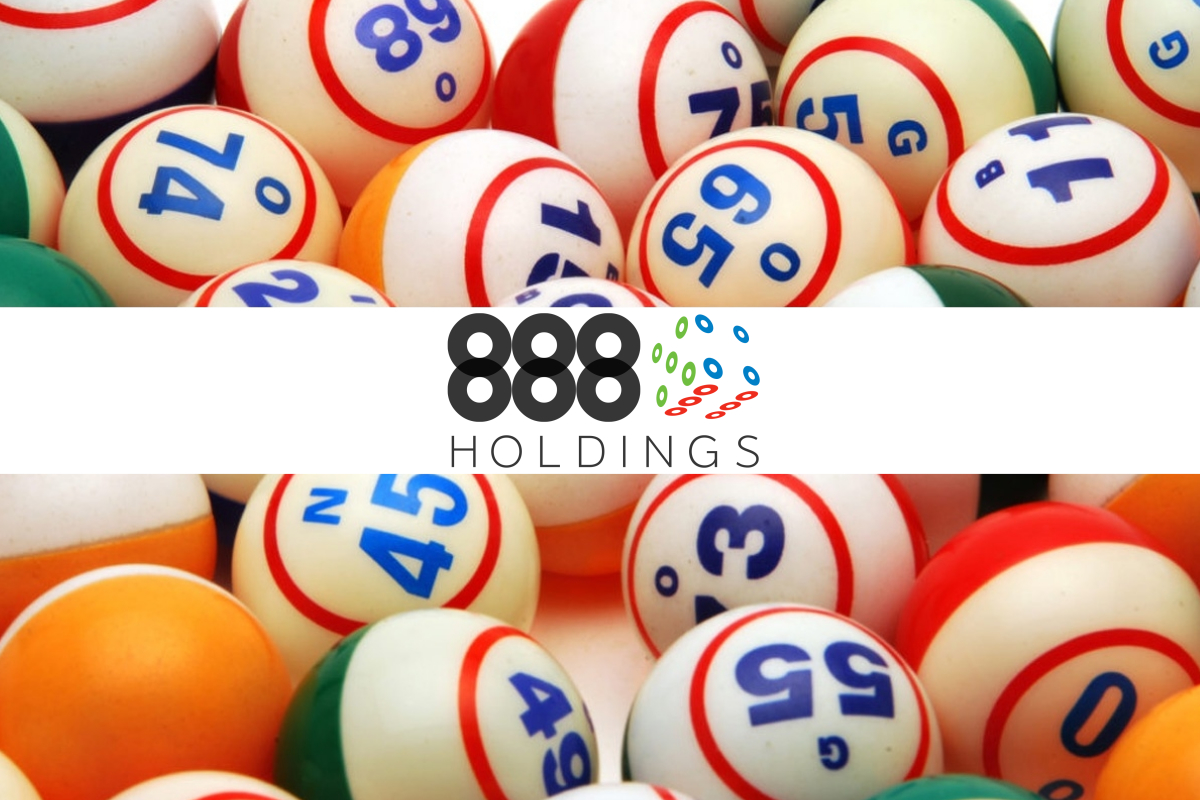 Reading Time:
4
minutes
Since they burst onto the online gambling scene in 1997, 888 Holdings have grown from strength to strength. From pioneers to market leaders, their meteoric rise has been fuelled in no small part by the shrewd business decisions of the group's board of directors. Many of these decisions have involved buying out and taking over competing businesses, and last month 888 Holdings added another big name to their portfolio with the acquisition of Costa Bingo from the JPJ Group. The deal, which included other Mandalay Media games, came to a total of £18 billion and is expected to be finalised by the end of March 2019.
The Mandalay Media group had previously been bought by the JPJ Group, then called Intertain, in 2014. In 2018 it generated £11 million worth of revenue for them, amounting to £3.7 million profit – meaning that if the brand's success continues, 888 Holdings can look forward to a quick, and large, return on their investment. For their part, the JPJ Group have gone on record as being glad for the opportunity for the investment, as it now enables them to 'concentrate on a more focused brand strategy' in the United Kingdom promoting their other online games.
888 Holdings have a long history of deals within the online gambling market. The company first ventured into the bingo world in 2008 when they launched their own bingo site aimed at women. In a bid to expand further into the market, they soon attained Wink Bingo, the successful deal has ensured the online bingo platform has become 888 Holdings' second-largest bingo brand with almost 1,000,000 registered users worldwide. Wink Bingo has since become a major household name in the United Kingdom thanks to a significant marketing campaign which drew in new players in droves. The fun and friendly atmosphere of the chatrooms and the variety of games have brought people back again and again.
And their first investment paid off, proving to be hugely successful almost immediately. In the first five weeks after adding Wink Bingo to their portfolio, 888 Holdings saw a 52% increase in customers signing up to their sites, and the average daily operating income rose by 18% compared to the previous 3 months. Obviously buoyed by this success, since 2008, 888 Holdings have gone on to acquire a further six bingo sites, including Posh Bingo, Tasty Bingo and most recently Red Bus Bingo. The purchase of Costa Bingo and its sister companies including Wish, Sun, City and Fancy means that they now own and manage a considerable chunk of the online bingo sector.
Although 888 Holdings started out as an online casino company, since diversifying into the bingo market they have fully embraced the different atmosphere and looked closely at understanding the needs of their new clientele. Eager to offer something extra to their loyal customers, 888 Holdings have linked their biggest bingo sites together within their unique Joy of Bingo network. Players can earn Joy points and transfer their points between all of 888's sites, or exchange them for virtual gifts and bonuses. It has proven a wildly popular addition to the bingo community.
They have also been busy developing software to give their games a technological advantage. 888's bingo software, Dragonfish, runs not only their own games, but it is licenced out to other companies looking for the best place to host their games. They are now ranked in the top three online bingo software providers in the world for 2019. Just as they revolutionised the emerging online casino industry 20 years ago, 888 have now gone above and beyond to make sure that they are instrumental in shaping the current online bingo market, a marketplace which has enjoyed continued success in recent years.
However, not everything has been as rosy for 888 Holdings. Although they are a Gibraltar-based company, their websites are accessible in the United Kingdom and have therefore been affected by recent changes in UK gambling laws. These laws have mostly been centred around the promotion of responsible gambling, with gambling establishments, both physical and online, now having to show that they are looking after their clientele in the same way a bartender has a responsibility not to serve those who are too drunk. As a result their UK revenue fell by 18% last year, mostly due to a change in their practises as they look to work with the new regulations.
And yet, the decision to purchase Costa Bingo underlies their commitment to the online bingo marketplace. 888 are not going to be dissuaded by a small bump in the road. Costa Bingo and the rest of the Mandalay group have not been served well by JPJ in the past and have been viewed by industry experts as underperforming. 888 Holdings have the market experience and capital to turn these great games into winners on a level with their other brands. Linking these new acquisitions to their existing Joy of Bingo will bring them to the awareness of thousands of potential new players, and they will almost surely benefit from a similar level of marketing to 888's other famous bingo brands. Whether the Mandalay group games will prove to be as successful and profitable as Wink Bingo has been remains to be seen. But judging by the jump in 888 Holding's share prices after the deal was announced, it seems that everyone is backing this to be yet another success for the online gambling giant.
BOSS. Gaming Solutions welcomes another leading games provider, BOOMING GAMES!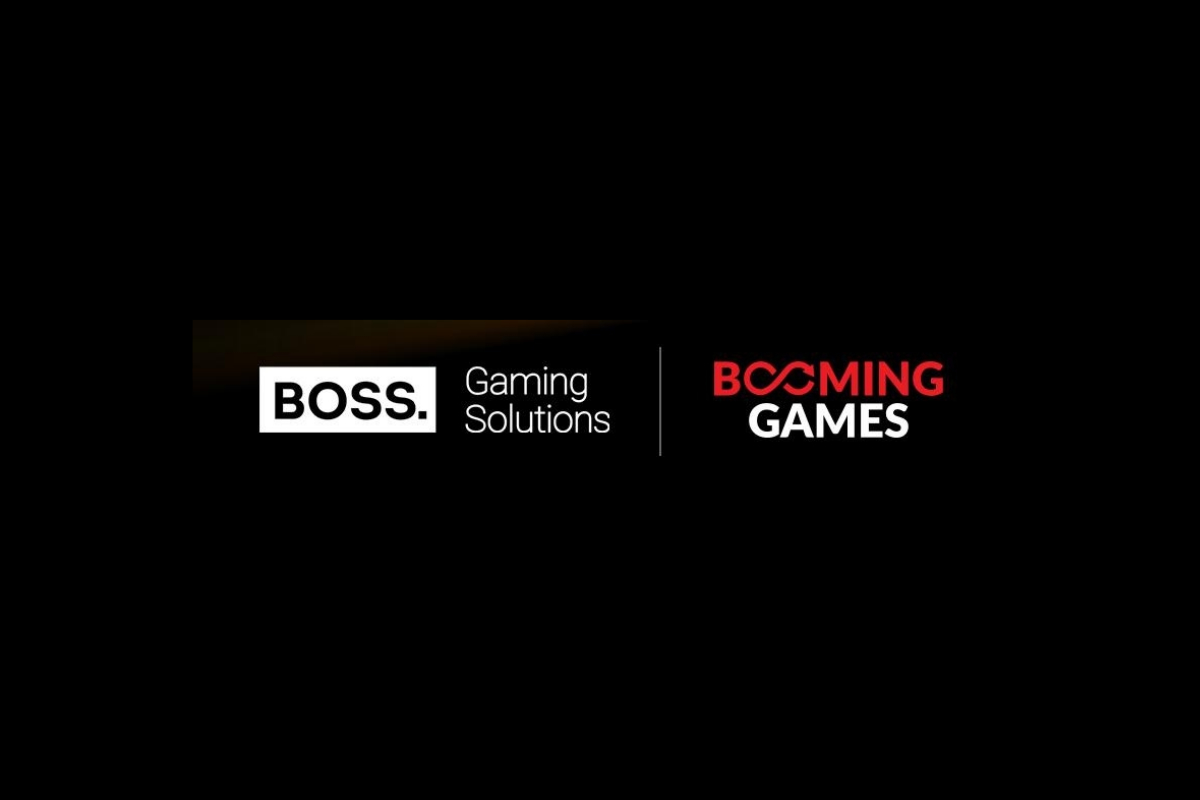 Reading Time:
2
minutes
BOSS. Gaming Solutions, a well-known software developer, platform provider and also multiple casino brand owner has recently announced a content collaboration with BOOMING GAMES, a leading provider for the gaming industry.
This agreement gives BOSS. Gaming Solutions platform and its online casino customers access to the fantastic and modern BOOMING GAMES slots. The amazing BOSS. Gaming Solutions' library will now be complemented by exciting titles such as Gold Vein, Booming Seven Deluxe, VIP Filthy Riches and other games that all provide rich rewards and special features.
On the BOSS. Gaming Solutions platform, players can enjoy the option of trying out games on demo mode and getting used to the games that are offered, this will give them an all-round understanding of what exactly is on offer from some of the best providers in the industry at bosscasino.com and bootleggercasino.com, before playing for real money. Apart from slots and video slots, they also offer some other popular games in the online world today such as: video poker, casual and table games, scratch cards and many other popular titles from leading suppliers.
The large variety of games is available for partner operators through a single API. Along with this announcement of cooperation, you can already find the BOOMING GAMES slots on the Platform library. BOSS. Gaming Solutions strive to introduce new partners and their high-quality products to customers as quickly as possible so that players can immediately enjoy the latest titles and enjoy an exciting gaming experience.
Jeff Letlat, CEO at BOSS. Gaming Solutions said "Booming Games are exceptional and we are enthusiastic about the positive impact they will have on bosscasino.com and bootleggercasino.com."
Frederik Niehusen, CCO at BOOMING GAMES added "We are excited to partner with BOSS. Gaming Solutions and see our flagship games available to the players across all their brands. Teaming up with a leading player like BOSS. Gaming Solutions is a further strong addition to our client network. We are looking forward to a successful partnership."
Playtech and Stoiximan/Betano launch industry-first Live Cashback Blackjack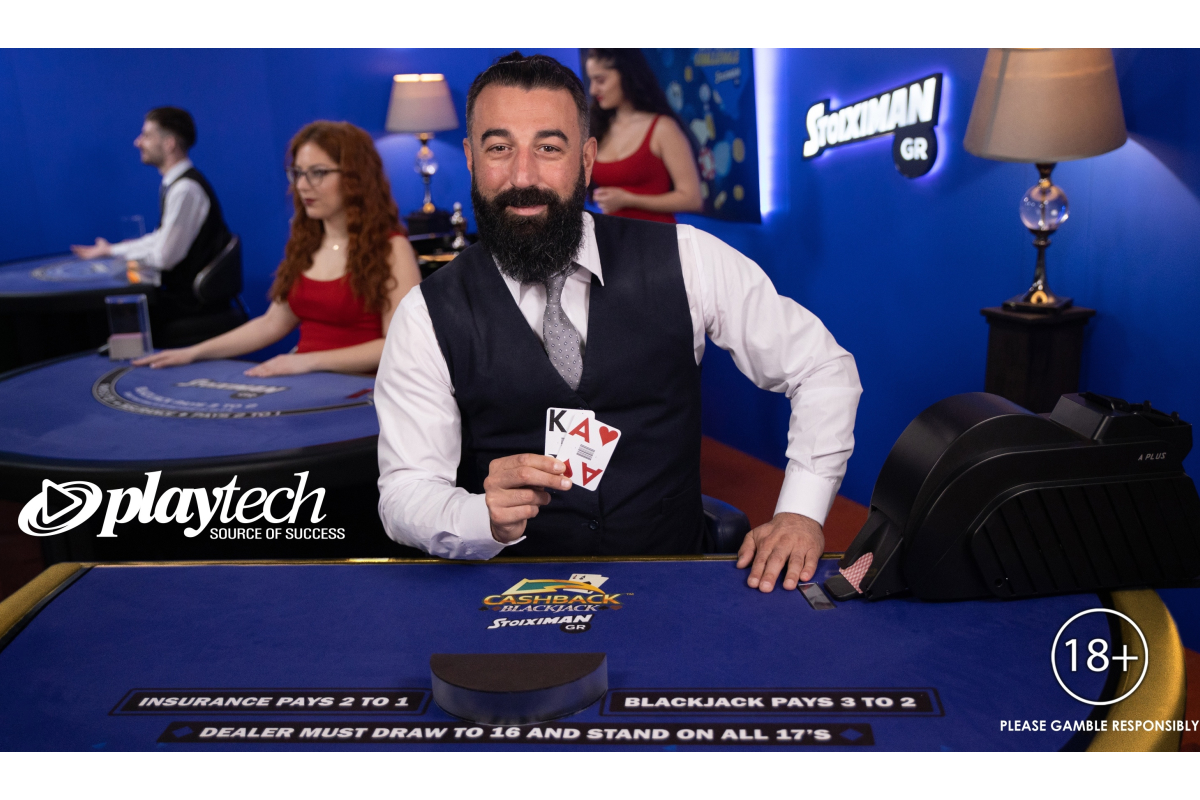 Reading Time:
3
minutes
Playtech, the world's leading gambling technology company, has partnered with Stoiximan/Betano, the leading Greek operator and one of the fastest growing in Europe, to launch an exclusive new scalable Live Blackjack variant, Cashback Blackjack Live.
Previously available as an RNG game, the new scalable Live Cashback Blackjack variant is an eight-deck game open to an unlimited number of players. In this game, players can choose to "cash out" during any action round instead of taking an action, placing a dynamically determined cashback amount depending on the round. Continuing the All bets Blackjack line, Six different side bet options are available to players and add to the excitement. This unique scalable Blackjack variant is the recent addition to the growing portfolio of scalable Blackjack games available from Playtech live and marks the fifth variant after Unlimited Blackjack, Quantum Blackjack, All bets Blackjack and the recent Majority Rules Speed Blackjack.
Stoiximan/Betano chose to work directly with Playtech to produce the industry-first live dealer version of Cashback Blackjack, adding a new collaborative dimension to an already successful relationship.
About the game
Players begin by placing their main bet, plus any additional side bets.
Six different side bets are on offer: 21+3, Buster Blackjack, Dealer Pair, Lucky Lucky, Player Pair and Top 3. Buster Blackjack (dealer's hand) has the biggest win potential – a result of 8+ cards and player's Blackjack pays out at 2000:1.
In the action rounds, players have five choices – Cashback, Hit, Stand, Double or Split. If a player chooses to Split during an action round, Cashback is offered for both hands. If a player chooses to Double, Cashback is not offered. The Cashback amount is calculated based on the cards on the table and may change for each action round. Cashback only applies to the main bet, with side bets resolved and paid out separately.
Edo Haitin, CEO, Playtech Live, comments: "The development of Cashback Blackjack Live has been a truly collaborative effort, and takes our partnership with Stoiximan/Betano to a new level. Stoiximan/Betano is already one of the leading operators in the Greek market, and we're committed to working closely with them to not only build on this position, but also extend that success into further territories.
"Thanks to a fantastic initiative from our friends at Stoiximan/Betano group and a great effort from the development teams on both sides, we've been able to deliver a dynamic new experience for players in record time, which emphasizes our strategy of equipping our partners with scalable dedicated solutions while still providing players with a fun and personal game experience. The Cashback concept is of course well-established in Sports betting, so we're very interested to see how players will respond to it in a Live Casino setting, where there's interaction with a dealer and other players. We're confident players will find Cashback Blackjack Live a highly engaging experience".
Christos Mavridis, Live Casino Manager at Stoiximan/Betano adds: "Product innovation, wide game offer and an optimum customer experience have always been among our priorities at Stoiximan/Betano. We've already seen a fantastic response to Cashback Blackjack as an RNG game, so are very much looking forward to delivering a new experience for our players with the first Live version. Having worked closely with Playtech for some time now, we were well aware of their track record in producing innovative new content and game variants. As such we felt they were the ideal partner for the development of Cashback Blackjack Live, and we're sure our players will be just as impressed with the finished product as we are".
About Playtech:
Founded in 1999 and premium listed on the Main Market of the London Stock Exchange, Playtech is a technology leader in the gambling and financial trading industries.
Playtech is the gambling industry's leading technology company, delivering business intelligence-driven gambling software, services, content and platform technology across the industry's most popular product verticals, including casino, live casino, sports betting, virtual sports, bingo and poker. It is the pioneer of omni-channel gambling technology through its integrated platform technology, Playtech ONE. Playtech ONE delivers data-driven marketing expertise, single wallet functionality, CRM and responsible gambling solutions across one single platform across product verticals and across retail and online.
Playtech partners with and invests in the leading brands in regulated and newly regulated markets to deliver its data-driven gambling technology across the retail and online value chain. Playtech provides its technology on a B2B basis to the industry's leading retail and online operators, land-based casino groups and government sponsored entities such as lotteries. As of June 2018, through the acquisition of Snaitech, Playtech directly owns and operates the leading sports betting and gaming brand in online and retail in Italy, Snai. Snaitech operates a B2B2C model as a service provider, allowing franchisees to utilise the Playtech technology stack in the retail environment while operating the leading brand, Snai, directly online as a B2C business.
Playtech's Financials Division, named TradeTech Group, is a technology leader in the CFD and financial trading industry and operates both on a B2B and B2C basis.
BMIT Technologies Launches "CX Virtual Agent"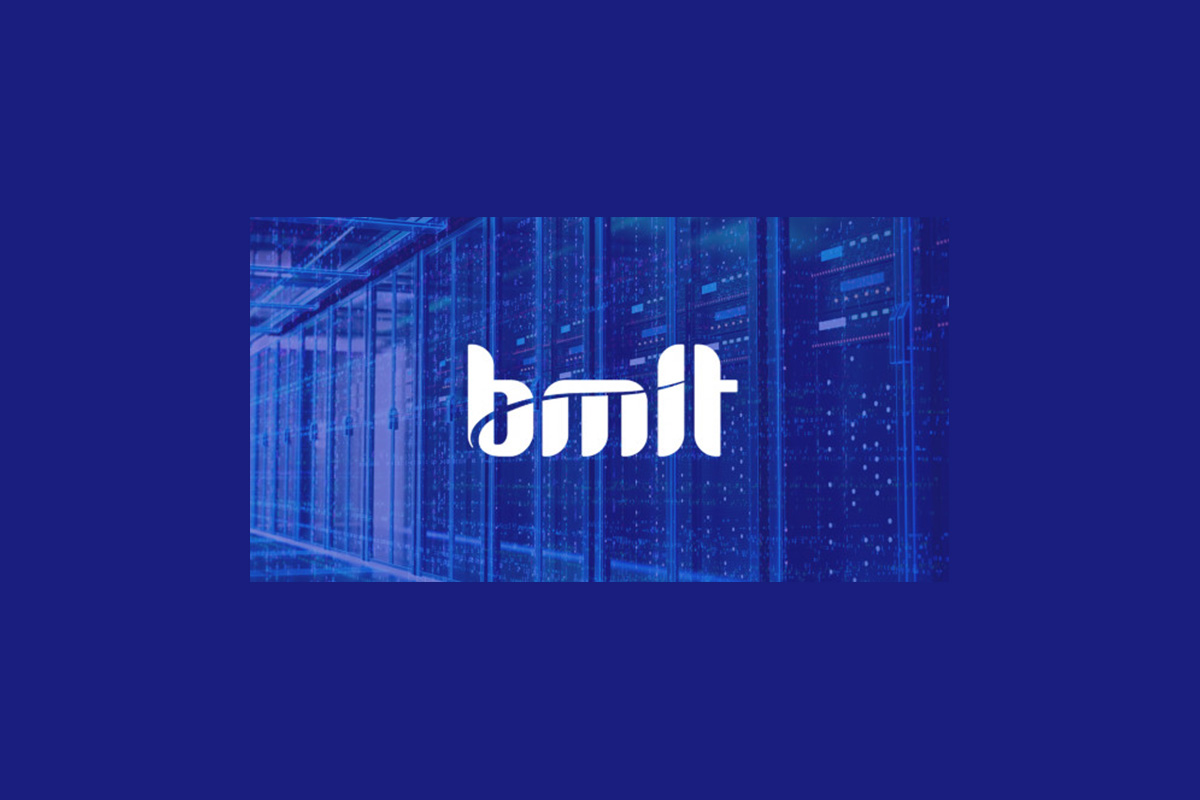 Reading Time:
< 1
minute
BMIT Technologies has launched CX Virtual Agent, a new tool to offer effective and innovative customer support. This AI-powered intelligent virtual agent has been developed by EBO and offered exclusively by BMIT Technologies for gaming companies.
The primary objective of this tool is to automate the very notion of customer service. In the process, however, it also improves customer onboarding, KYC processes, responsible gaming and marketing.
"At BMIT Technologies we pride ourselves in offering the best technology solutions to our customers. Our solutions are built on a resilient infrastructure and supported by the right set-up, a highly experienced team, as well as innovative thinking that helps our customers identify opportunities to enhance their business potential. We are very proud to partner with EBO.ai. Their specialism in the world of AI, as well as commitment to excellence and innovation, is in line with our business philosophy and portfolio objectives. We're very excited about this partnership," Christian Sammut, CEO of BMIT Technologies, said.
"We are extremely excited about the partnership with BMIT Technologies which has established itself as a market-leader and a true catalyst of digital transformation. At EBO, we believe in technology innovation and most importantly, providing customers with the right AI solutions to help them scale quickly and sustainably. Our partnership with BMIT Technologies will help us offer advanced virtual agents to a much wider audience, starting from online gaming. The Virtual Agent will help platforms tackle traditional challenges in the iGaming sector," Gege Gatt, CEO of EBO, said.