Germany ratified the Third State Treaty on Gambling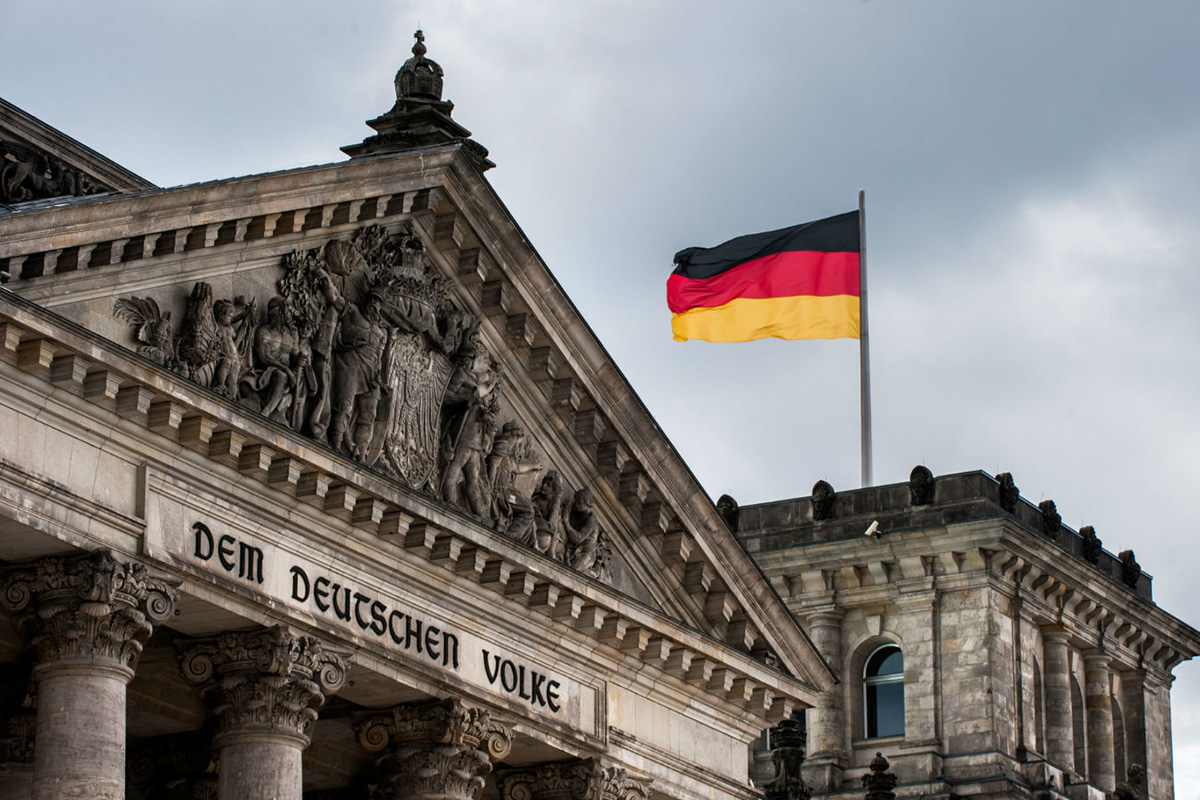 Reading Time:
4
minutes
The Minister-Presidents of Germany's 16 federal states have ratified the third amended State Treaty on Gambling, paving the way for operators to apply for sports betting licences in the market, while Schleswig-Holstein will be allowed to run its own, liberal regulatory regime.
At the Minister-Presidents' Conference yesterday (March 21), the lawmakers agreed to sign the Treaty, with licences to come into force from January 1, 2020 and run until June 30, 2021. This will effectively act as a placeholder, with a view to a complete overhaul of Germany's gambling regulations by 2021.
The Treaty will also be submitted to the European Commission to be ratified, which is expected to take place in April this year, with a view to beginning the licensing process later in 2019.
The third amended State Treaty has undergone few changes from the 2012 edition, though the controversial 20-licence limit has been removed. While there is no limit on the number of operators that can be licensed, licensees will be taxed on 5% of turnover, in-play betting is prohibited, and players will not be allowed to spend more than €1,000 (£868/$1,137) each month. As before, sports betting is the only vertical permitted.
Schleswig-Holstein will be permitted to continue with its own liberal regulatory model until 2021. First introduced in 2011, the state has does not impose any restrictions on product verticals, and sets a 20% gross revenue tax. Steps towards renewing licences issued in 2012 began last week, with a view to having these run until June 30, 2021. The state will effectively act as a testing ground for a more liberal model, which from 2021 could be rolled out across the rest of the country.
Dr Wulf Hambach of leading German law firm Hambach & Hambach suggested that due to the short-term nature of the amended Treaty, it would be difficult to enforce the prohibitoin on live betting.
"There is also also big question over whether the online casino ban will be obeyed from January 1, 2020 onwards," Hambach added. "If, for instance, other federal states are in favour of online casino regulation, they are unlikely to enforce the ban."
Hambach said that with varied stances on gambling regulation across a number of states, the 2021 overhaul could give states the choice to opt in or out of a more liberal framework.
"I think it's is likely that after 2021 you will see a fully regulated market, so this one step in the right direction, and there are already a lot of discussions between states, but I think these talks are very fruitful. If you look back two or three years, there haves never really been serious discussions about major reforms [to gambling regulation]," he continued. "This is the first time that it feels like a major step forward has been taken."
Hans-Jörn Arp, parliamentary leader of the Christian Democratic Union in Schleswig-Holstein and one of the State Treaty's most vocal opponents, described today's agreement as a "breakthrough".
"Today's decision of the Minister President Conference to present the foundations for follow-up regulations to the State Treaty on Gambling, means we have finally achieved a breakthrough after ten years, and gained recognition from the other federal states," Arp said.
"For Schleswig-Holstein, this is a great success, after the state had long met with resistance to its  forward-looking solution in the field of gambling," he said. "Now the other federal states are pulling in the same direction, after they were finally convinced that the Schleswig-Holstein model is expedient."
Arp said this had been aided by a cross-party consensus in the Schleswig-Holstein state parliament.
He said the decision was not only good news for those who play online, who would be better protected when gambling, but also for professional sports clubs, which could be supported by additional investment generated through gambling taxes.
However German operator association the Deutscher Sportwettenverband took a less positive approach, with president Mathias Dahms describing the Treaty's ratification as an insufficient first step towards regulating the country's sports betting market.
"The third amendment to the State Treaty on Gaming is only a temporary measure for the short transitional period until 2021," Dahms said. "It does not solve the structural deficits of the State Treaty, but gives the countries time to continue negotiating the urgently needed modernisation of German gambling law."
Dahms said that even as a short-term measure the restrictions imposed under the State Treaty would prompt bettors to flock to illegal sites.
"In Germany there is a strong sports betting market," he explained. "Customers have clear expectations of their sports betting product.
"If states completely ignore social realities and customer demand, they run the risk of failing again with their regulation. Unattractive conditions threaten to marginalise the licensed offerings in Germany compared to the black market."
Dahms said that a thorough and transparent process to develop new regulations was vital, one that involved industry stakeholders, sports clubs, as well as medical professionals, noting that the last public hearing had taken place in May 2010.
"Since then, the Treaty has only been developed behind closed doors," he said. "We and many other associations are therefore offering states the opportunity to contribute our decades of expertise in a cooperative and constructive manner in order to develop successful German gambling regulations."
The German association of slot machine manufacturers Deutsche Automatenwirtschaft also urged states to use the time before the expiry of the Treaty in 2021 to develop new regulations.
"The consensus that has been reached is a first step. However, the main goal, namely the much-needed, coherent regulation of all forms of gambling, is still pending," Deutsche Automatenwirtschaft chief executive Georg Stecker said.
Stecker said that only an attractive legal offering would succeed in drawing players away from a "rampant" black market.
"Only when all forms of gambling, including commercial slot machines, are regulated according to quality standards, can the black market be contained, consumers sustainably protected and legal businesses strengthened."
Jens Bader, co-founder of iGaming payments company, MuchBetter added:
"We will look back on today as an opportunity missed. This was a big chance to decide the future of online gambling across the German-speaking market, but we're left with more uncertainty and only a placeholder agreement. It's good that there are no more artificial restrictions on the number of licences awarded to operators, but today's vote was far from decisive on other issues including the legality of online gambling, casino and poker. It is very naïve to think that these issues will go away, or that a country can pick and choose which parts of gambling it likes. This is not how the rest of the world works and by only allowing betting, Germany could make it very difficult for operators to comply.
"Casinos won't go away. They will continue to operate under the licences they have, with prohibition enforcement in the transitional period unlikely."
Digitain Appoints Peter Nolan as its New Strategic Consultant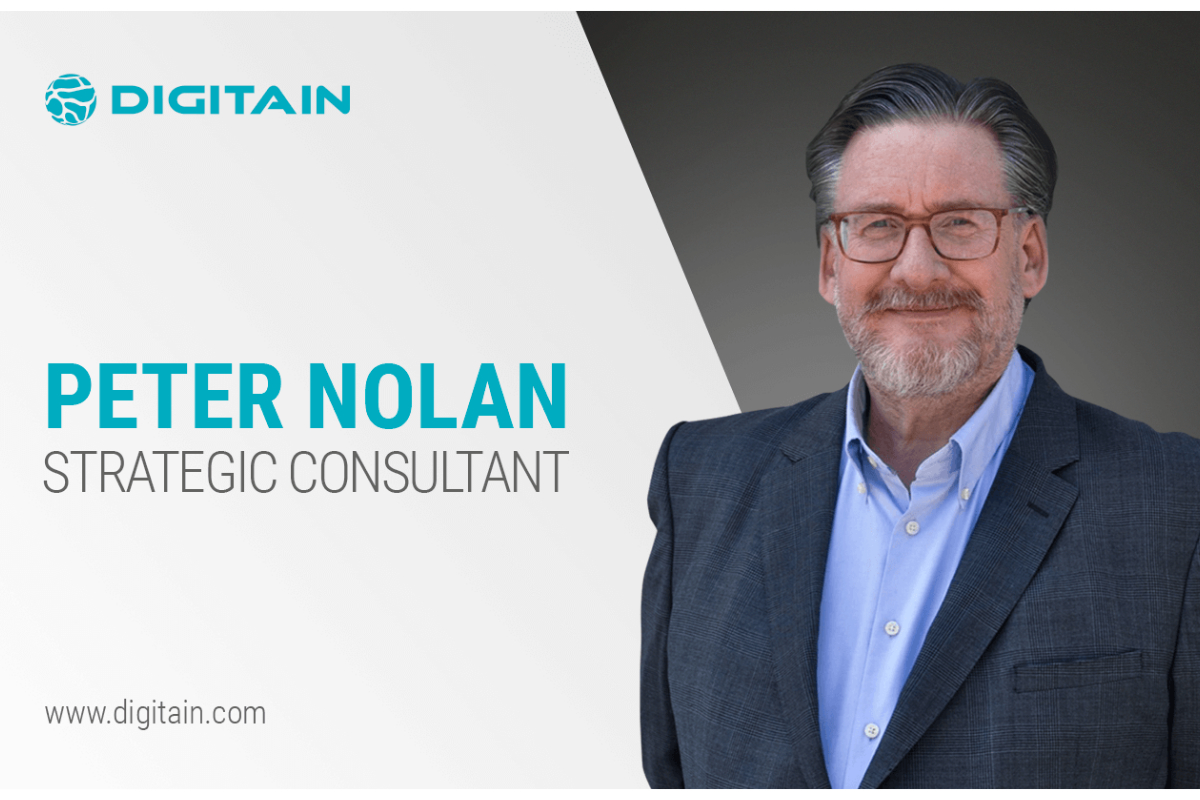 Reading Time:
< 1
minute
Casino platform provider Digitain has appointed Peter Nolan as its new Strategic Consultant. Peter Nolan is having more than 20 years of experience in the iGaming industry.
Peter's responsibilities at Digitain will include managing media relations, as well as consulting on B2B marketing, sales and business strategy.
"Digitain is a renowned market-leader with a widely acclaimed offering, and I'm immensely proud to join such an enthusiastic and skilled team as their Strategic Consultant. I look forward to helping the Digitain team consolidate the remarkable achievements to date, and help them to drive innovation, improve quality and deliver best-in-class customer satisfaction," Peter Nolan said.
"With a wealth of experience working internationally for some of the industry's most established businesses, we are thrilled to welcome Peter into the Digitain family. The knowledge and experience he brings to Digitain, gained in a corporate environment and also as a consultant, will deliver fantastic added value to our teams and business," Suren Khachatryan, CCO of Digitain said.
How To Compare The Best UK Bingo Sites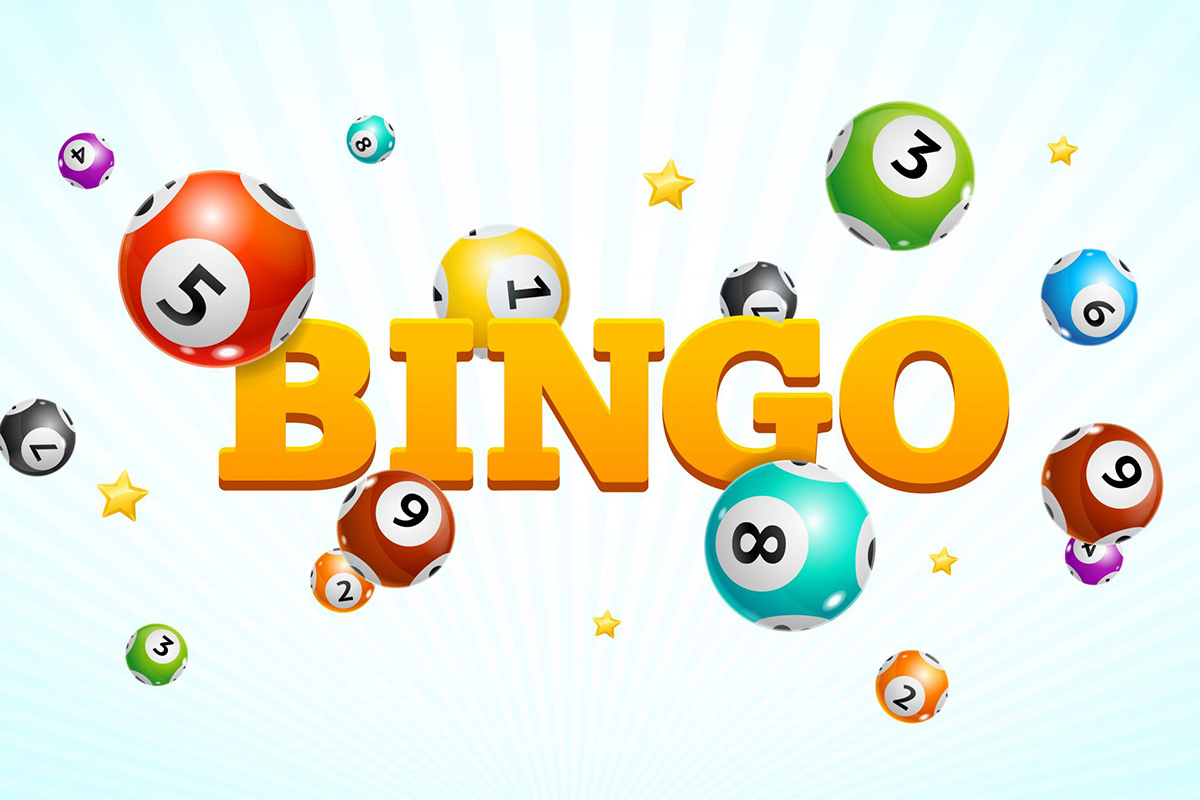 Reading Time:
2
minutes
When it comes to selecting a new online bingo site to play at, every experienced player knows the importance of thorough research. From looking into bonus offers to understand how secure a given online bingo site is, it is essential to look into it all.
Luckily, a new breed of online bingo site comparison portals is changing the way people choose and compare the best UK bingo sites. Reviews of the best bingo sites can be found at bingosites.co.uk, where you can find all the essential information before deciding which site to spend your money on!
In this article, we will look at how to compare the best UK bingo sites, assessing the major aspects that should govern any decision of which site to play at.
So, without further ado, let's take a look at the first item on our list of how to compare the best UK bingo sites.
Comparing bonus offers and promotions
The importance of bonus offers at online bingo sites is massive. This is the primary way in which sites provide incentives for new players to sign up, so you shouldn't settle for anything less than amazing!
More often than not, a welcome bonus will be a deposit match, which offers a percentage of your initial deposit, usually in increments of 100%, 200% or 300%. So, if you deposit £20, you will receive a £20 bonus (in the case of a 100% bonus) which you can play with at the site and, hopefully, make more money from!
If this sounds good then consider the other type of bonus commonly offered, the no deposit bonus. With this type of bonus, newcomers are provided extra credit before depositing money into their account at sign up.
For existing players, bonuses also form a key element of an online bingo site and good comparison portals will also list these. Offers such as reload bonuses and free games should be provided to existing members in order to keep them happy.
Comparing game selection
Quality comparison portals for new online bingo sites will provide a comprehensive breakdown of the games offered by a given bingo site.
Today, UK bingo sites usually offer 90 ball and 75 ball bingo, yet it is not too uncommon to see 80 ball, 50 ball and 30 ball game at some of the new bingo sites.
Online bingo sites are soaring in popularity, so you must be sure to do thorough research before signing up! The variety of games is extremely important at a UK bingo site because you will surely get tired of playing even the most exciting online bingo site game over and over.
Some online bingo sites also offer table games, slots and other casino offerings to keep you excited outside of bingo time. Again, a quality comparison portal will list all of this and more.
Comparing site safety and security
Online bingo site comparison portals usually dedicate an entire section to the security and safety of a given site. These days, with SSL encryption and increased regulation, online bingo sites are usually very secure and provide customers with a great place to play.
With that said, it is always worth heading to a comparison portal to check if your chosen UK bingo site provides all necessary safeguards to ensure a secure and happy game for all!
Sportech Launches Tote Betting Services at Central Moscow Hippodrome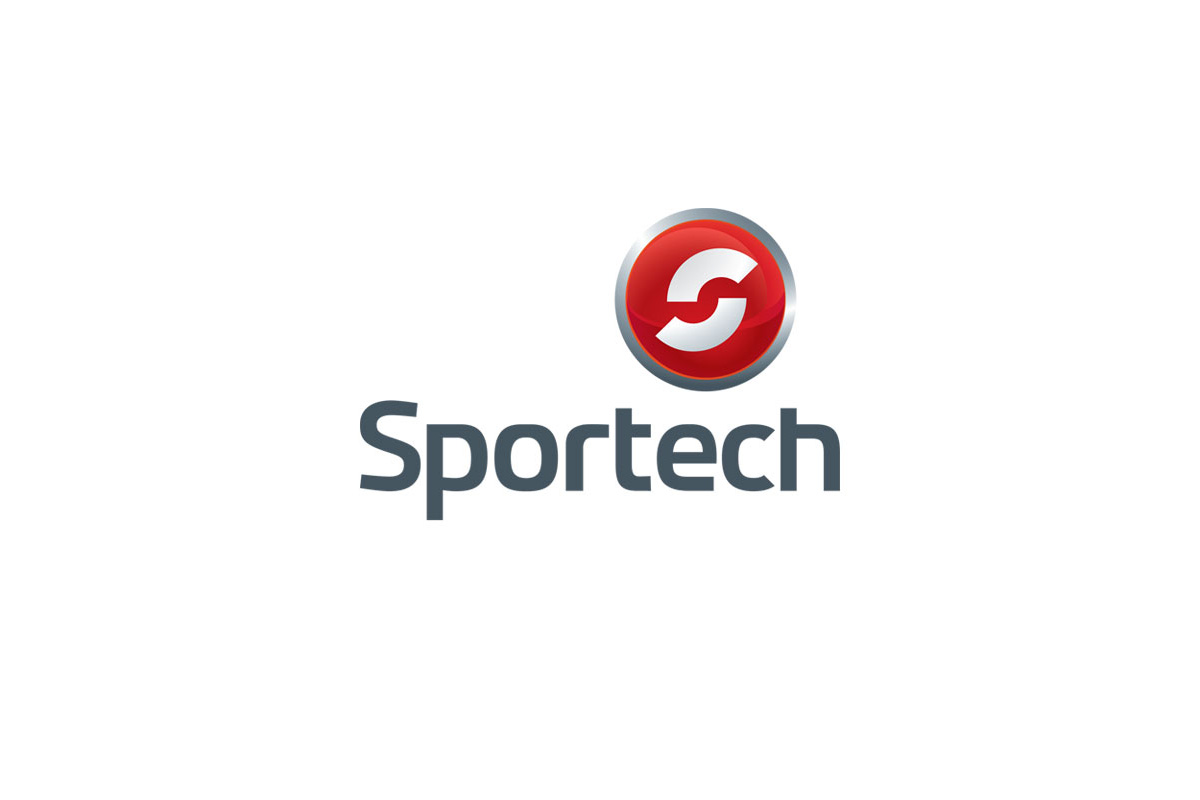 Reading Time:
< 1
minute
Sportech Racing and Digital has launched Tote betting services at the Central Moscow Hippodrome for client Pari Engineering Rus.
Tote betting on live races held at the historic Moscow racetrack is now powered by Sportech's Quantum™ System Software.
Prior to launching Tote services for live racing, Sportech provided Tote betting technology and services to Pari Engineering Rus for the operation of their OTB locations and for commingling into international pools.
"Sportech is very pleased to have helped our client Pari Engineering Rus successfully extend their Tote betting operation to the racetrack. We look forward to working closely with Pari Engineering to increase consumer engagement with Tote betting in Russia through Quantum™ System's flexible omni-channel solution," Bruno Gay, Vice President Sales and Business Development EMEA for Sportech, said.