Germany ratified the Third State Treaty on Gambling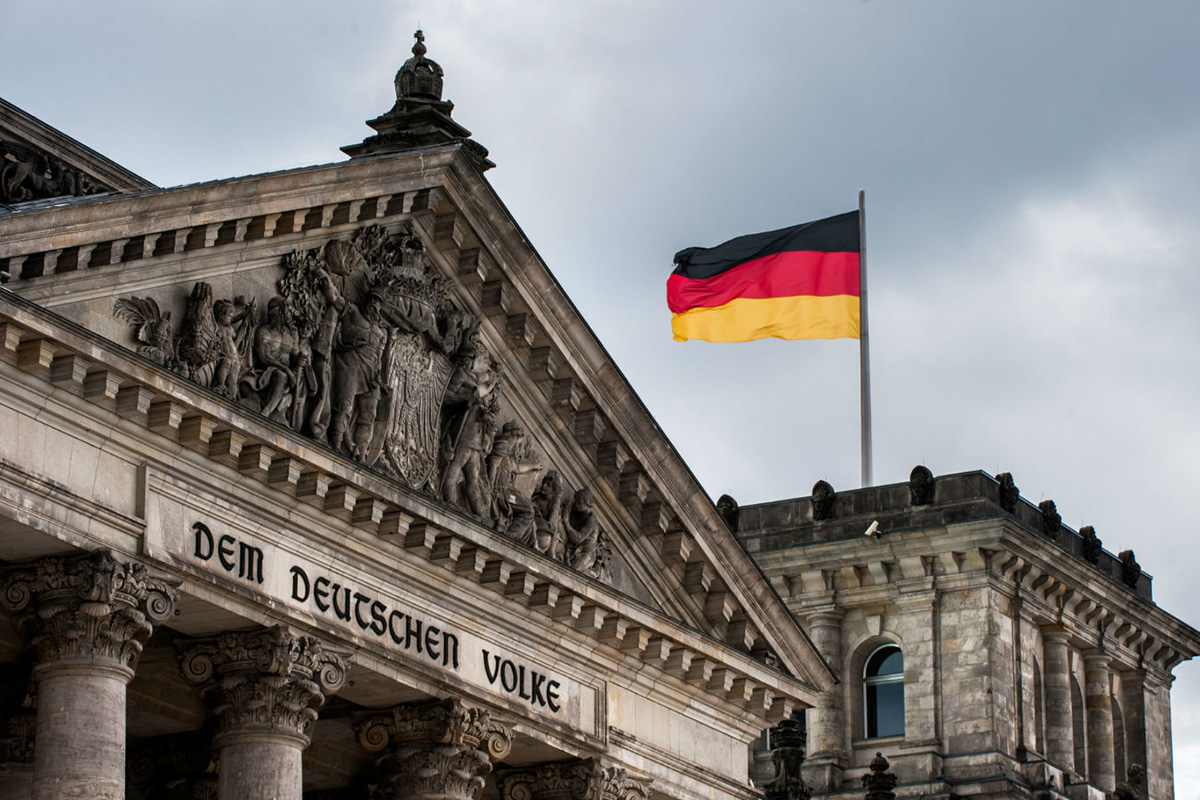 Reading Time:
4
minutes
The Minister-Presidents of Germany's 16 federal states have ratified the third amended State Treaty on Gambling, paving the way for operators to apply for sports betting licences in the market, while Schleswig-Holstein will be allowed to run its own, liberal regulatory regime.
At the Minister-Presidents' Conference yesterday (March 21), the lawmakers agreed to sign the Treaty, with licences to come into force from January 1, 2020 and run until June 30, 2021. This will effectively act as a placeholder, with a view to a complete overhaul of Germany's gambling regulations by 2021.
The Treaty will also be submitted to the European Commission to be ratified, which is expected to take place in April this year, with a view to beginning the licensing process later in 2019.
The third amended State Treaty has undergone few changes from the 2012 edition, though the controversial 20-licence limit has been removed. While there is no limit on the number of operators that can be licensed, licensees will be taxed on 5% of turnover, in-play betting is prohibited, and players will not be allowed to spend more than €1,000 (£868/$1,137) each month. As before, sports betting is the only vertical permitted.
Schleswig-Holstein will be permitted to continue with its own liberal regulatory model until 2021. First introduced in 2011, the state has does not impose any restrictions on product verticals, and sets a 20% gross revenue tax. Steps towards renewing licences issued in 2012 began last week, with a view to having these run until June 30, 2021. The state will effectively act as a testing ground for a more liberal model, which from 2021 could be rolled out across the rest of the country.
Dr Wulf Hambach of leading German law firm Hambach & Hambach suggested that due to the short-term nature of the amended Treaty, it would be difficult to enforce the prohibitoin on live betting.
"There is also also big question over whether the online casino ban will be obeyed from January 1, 2020 onwards," Hambach added. "If, for instance, other federal states are in favour of online casino regulation, they are unlikely to enforce the ban."
Hambach said that with varied stances on gambling regulation across a number of states, the 2021 overhaul could give states the choice to opt in or out of a more liberal framework.
"I think it's is likely that after 2021 you will see a fully regulated market, so this one step in the right direction, and there are already a lot of discussions between states, but I think these talks are very fruitful. If you look back two or three years, there haves never really been serious discussions about major reforms [to gambling regulation]," he continued. "This is the first time that it feels like a major step forward has been taken."
Hans-Jörn Arp, parliamentary leader of the Christian Democratic Union in Schleswig-Holstein and one of the State Treaty's most vocal opponents, described today's agreement as a "breakthrough".
"Today's decision of the Minister President Conference to present the foundations for follow-up regulations to the State Treaty on Gambling, means we have finally achieved a breakthrough after ten years, and gained recognition from the other federal states," Arp said.
"For Schleswig-Holstein, this is a great success, after the state had long met with resistance to its  forward-looking solution in the field of gambling," he said. "Now the other federal states are pulling in the same direction, after they were finally convinced that the Schleswig-Holstein model is expedient."
Arp said this had been aided by a cross-party consensus in the Schleswig-Holstein state parliament.
He said the decision was not only good news for those who play online, who would be better protected when gambling, but also for professional sports clubs, which could be supported by additional investment generated through gambling taxes.
However German operator association the Deutscher Sportwettenverband took a less positive approach, with president Mathias Dahms describing the Treaty's ratification as an insufficient first step towards regulating the country's sports betting market.
"The third amendment to the State Treaty on Gaming is only a temporary measure for the short transitional period until 2021," Dahms said. "It does not solve the structural deficits of the State Treaty, but gives the countries time to continue negotiating the urgently needed modernisation of German gambling law."
Dahms said that even as a short-term measure the restrictions imposed under the State Treaty would prompt bettors to flock to illegal sites.
"In Germany there is a strong sports betting market," he explained. "Customers have clear expectations of their sports betting product.
"If states completely ignore social realities and customer demand, they run the risk of failing again with their regulation. Unattractive conditions threaten to marginalise the licensed offerings in Germany compared to the black market."
Dahms said that a thorough and transparent process to develop new regulations was vital, one that involved industry stakeholders, sports clubs, as well as medical professionals, noting that the last public hearing had taken place in May 2010.
"Since then, the Treaty has only been developed behind closed doors," he said. "We and many other associations are therefore offering states the opportunity to contribute our decades of expertise in a cooperative and constructive manner in order to develop successful German gambling regulations."
The German association of slot machine manufacturers Deutsche Automatenwirtschaft also urged states to use the time before the expiry of the Treaty in 2021 to develop new regulations.
"The consensus that has been reached is a first step. However, the main goal, namely the much-needed, coherent regulation of all forms of gambling, is still pending," Deutsche Automatenwirtschaft chief executive Georg Stecker said.
Stecker said that only an attractive legal offering would succeed in drawing players away from a "rampant" black market.
"Only when all forms of gambling, including commercial slot machines, are regulated according to quality standards, can the black market be contained, consumers sustainably protected and legal businesses strengthened."
Jens Bader, co-founder of iGaming payments company, MuchBetter added:
"We will look back on today as an opportunity missed. This was a big chance to decide the future of online gambling across the German-speaking market, but we're left with more uncertainty and only a placeholder agreement. It's good that there are no more artificial restrictions on the number of licences awarded to operators, but today's vote was far from decisive on other issues including the legality of online gambling, casino and poker. It is very naïve to think that these issues will go away, or that a country can pick and choose which parts of gambling it likes. This is not how the rest of the world works and by only allowing betting, Germany could make it very difficult for operators to comply.
"Casinos won't go away. They will continue to operate under the licences they have, with prohibition enforcement in the transitional period unlikely."
Mercedes-Benz launches a Russia-based esports campaign together with Publicis Sport & Entertainment and ESforce Holding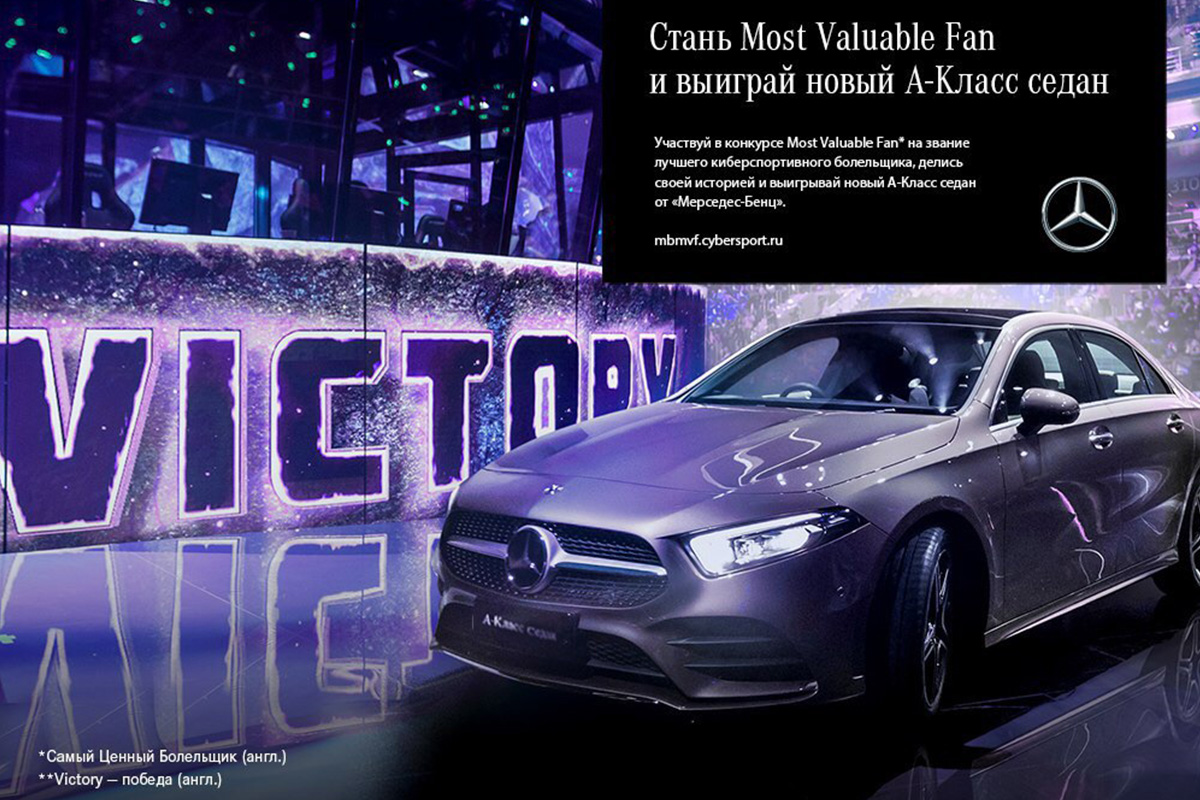 Reading Time:
4
minutes
A premium automotive brand Mercedes-Benz announced the start of the Most Valuable Fan campaign aimed at Russian esports fans. As part of the campaign, a national fan competition will take place throughout August, September and October, culminating at a special event in Moscow during ESL One Hamburg 2019 playoffs. Following the outcome of the vote among the esports community and members of the jury, the chosen fan will receive the title of the Most Valuable Fan and a Mercedes-Benz A-Сlass vehicle.
This partnership between Mercedes-Benz, Publicis Sport & Entertainment, and ESforce holding is a continuation of the brand's devotion to creating unforgettable experiences for both fans and the players. In 2016, Mercedes-Benz became a partner of ESL, founding the Most Valuable Player campaign taking place for the second consecutive year. As per 2019, viewers and members of the expert community have helped award the best ESL tournaments players with 5 automobiles worth a total of €250 000. Virtus.pro (a member of ESforce holding) players have won this award three times: Alexei Solo Berezin was the MVP of ESL One Hamburg 2017, Vladimir RodjER Nikogosyan and Vladimir No[o]ne Minenko became MVPs of ESL One Katowice and ESL One Birmingham in 2018.
"The Russian esports community is among the most engaged and active communities in the world, — says Mercedes-Benz Press Office. — However, the fans' devotion to their favorite disciplines, teams or tournaments is rarely rewarded. We want to say "thank you" to all the fans who travel long hours to visit their favorite tournaments, meet their favorite teams in airports, prepare banners and touching gifts for their idols, share their hobby with their friends and do everything in their power to help esports grow. We hope that the Most Valuable Fan campaign will help elevate esports fan culture to a new level. We are happy to begin our first esports partnership in Russia with the fans themselves!"
To enter the raffle, one needs to register at http://mbmvf.cybersport.ru website, record a video of 5 minutes or less in which fans would talk about their experience supporting esports, fill in a form, and pass moderation. All citizens of Russia who are 18 or older and have a driver's license may take part in the contest. With support the fan community and esports celebrity jury consisting of renowned journalists, casters, and fans, the brand will choose three finalists. They will then receive a ticket to the event's grand finale — a closed award ceremony in Moscow. The event will take place in Yota Arena during ESL One Hamburg 2019 final stage.
"We consider this one of the most important esports projects of the year, its importance for the gaming community and the market as a whole is undeniable. We are certain this campaign will gain a lot of traction on the international market, even though it is being implemented on the territory of Russia. Mercedes expands the horizons and pushes esports to a whole new level. We are happy to be a part of this project. Let the best fan win!" — says Sergey Barkhudaryan, Head of Publicis Sport & Entertainment.
"Mercedes-Benz arrival to the Russian esports market is a clear signal for the community and the industry as a whole. The "Most Valuable Fan" project shows how involved Russian esports audience is on the international level, how much its activity and engagement into their idols' life is evident on the worldwide scale. We are happy to partner with Mercedes, and we are sure that it is just one step further in a series of large-scale campaigns to reward the fans for their passion for esports, loyalty and compassion to their favorite teams and tournaments," — says Alexander Kim, ESforce Holding Commercial Director.
More details at http://mbmvf.cybersport.ru.
Mercedes-Benz Russia AO is a Russian company, a subsidiary of Daimler Group. Daimler AG (Daimler-Benz AG in 1994) was the first foreign automotive company to establish a subsidiary AOZT Mercedes-Benz Avtomobili in the territory of the Russian Federation on December 8, 1994. Mercedes-Benz Russia AO is the only official importer of Mercedes-Benz cars and vans, as well as smart cars in Russia.
In 2013 the company launched production of Mercedes-Benz Sprinter Classic vans at the GAZ plant in Nizhny Novgorod, as well as diesel engines for them in Yaroslavl. In 2018 the company became the leader in the automotive premium segment in Russia for the sixth time running. On April, 3 2019 the gala opening of the production plant for Mercedes-Benz cars in the Moscow region took place.
2019 is an anniversary year for Mercedes-Benz: the brand celebrates 125 years long brand history in Russia.
Publicis Sport & Entertainment is the sports marketing division of Publicis Groupe, headquartered in London. Unit provides clients with full-service support of the whole Groupe but specializing in the sports industry: from strategy and creativity to media, sponsorship of sports events and licensing. Unit operates in all major international markets and provides its services to major global brands: P&G, Mercedes, Heineken, Samsung, Mondelez, Gazprom Neft, Coty, Duracell, EA, etc. As well as sport right holders: FIFA, NBA, Zenit, Russian Premier League, IOC, etc.
ESforce Holding is one of the world's largest esports organizations and the leader of electronic sports in Russia. The holding company integrates all key areas of the esports business, from organizing international tournaments and professional content creation to publishing and advertising activities. ESforce owns over 220 popular online resources with a combined audience of 12 million followers and 114 million annual unique visitors, which provide a 90-percent reach to esports broadcast viewers in Russia and the CIS as well as access to a significant share of relevant international audiences. In 2018, the holding became part of the largest technology company in Russia, Mail.Ru Group.
Sasebo Chamber of Commerce Confirms Speakers for August 27th Seminar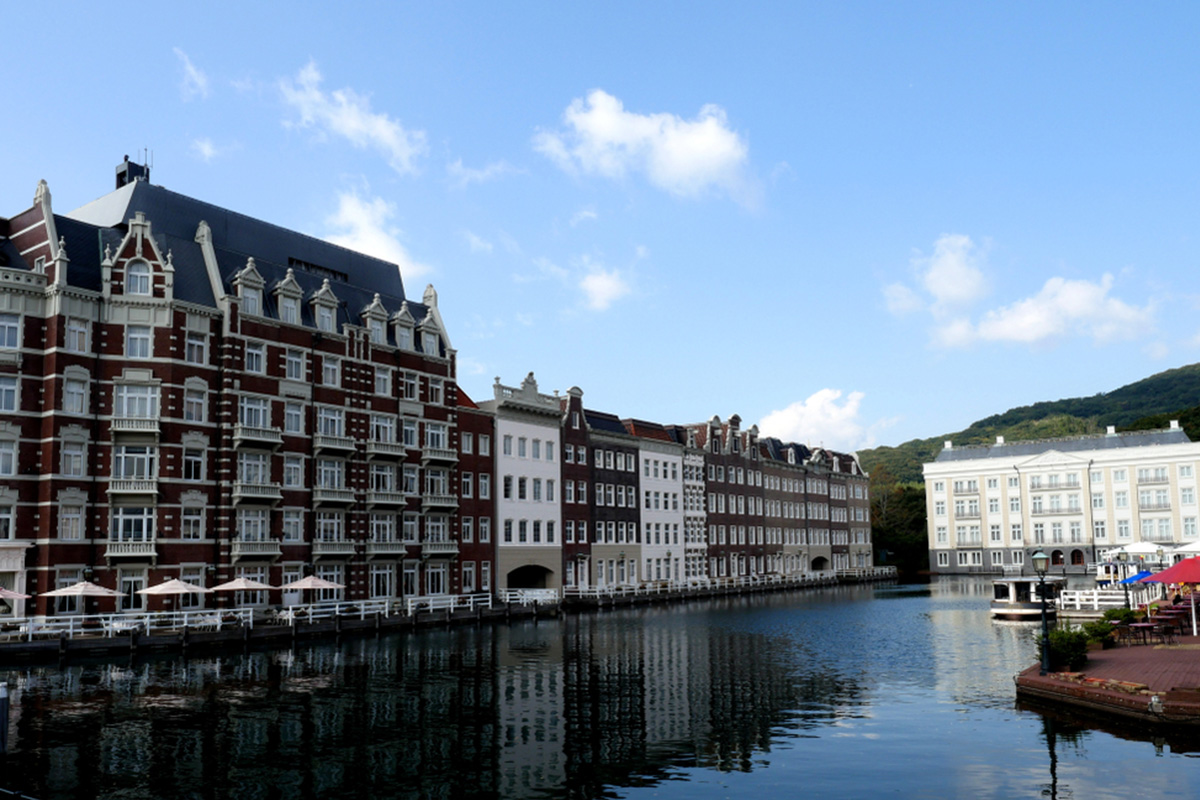 Reading Time:
1
minute
The Sasebo Chamber of Commerce / Nagasaki Marine IR Promotion Council have confirmed speakers for their seminar to be held on 27 August (Tuesday) at the Fuji International Hotel located in Sasebo City. Speakers will include Mr. Brendan Bussmann of Global Market Advisors, Dr. Glenn McCartney of the University of Macau and the Irish and European Chambers of Commerce (Macau), and Mr. Niall Murray, President of the Irish Chamber of Commerce (Macau). The seminar is expected to attract between 50 and 100 participants including local businesses from throughout Sasebo City, Nagasaki Prefecture and the Greater Kyushu Region. Presentations will include overviews on how the private sector should begin to formulate engagement plans with IR operators, as well as best practices with regards to how other Chambers of Commerce engage with both IR operators and the local business communities.
Rivers Casino Waukegan Proposed by State's Most Successful Casino Owners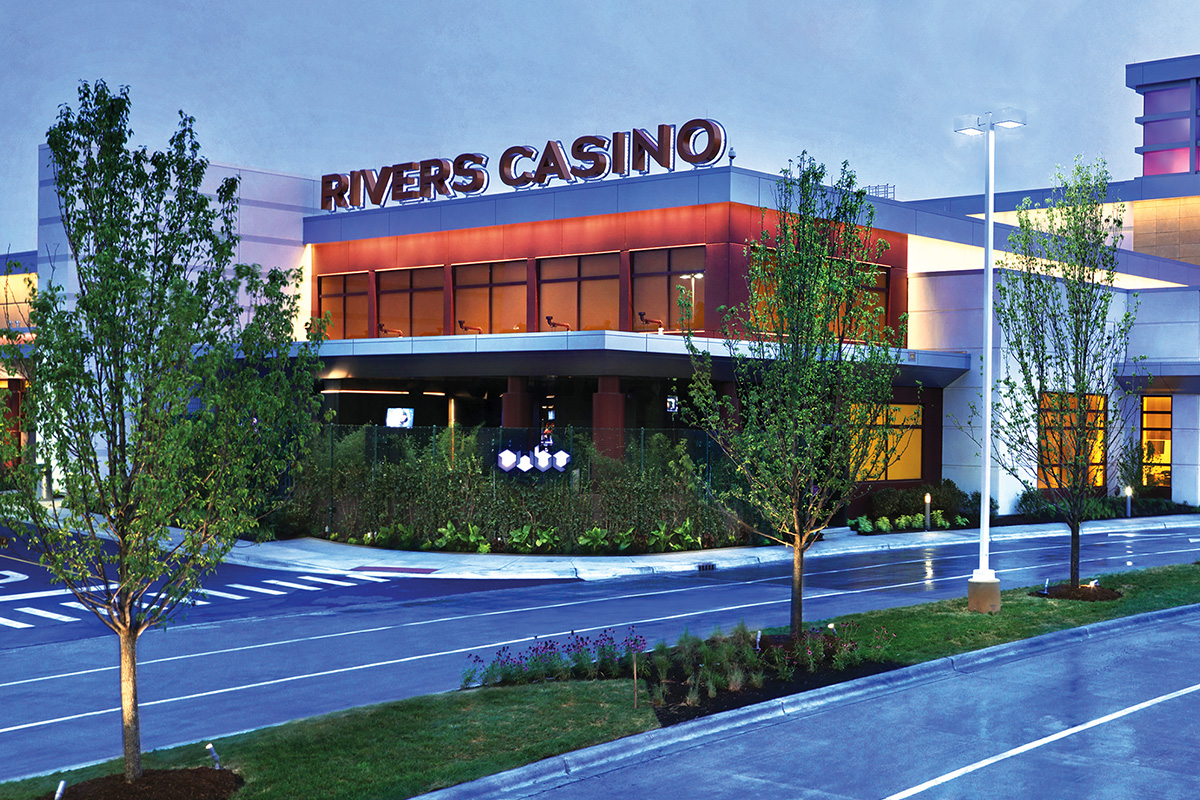 Reading Time:
5
minutes
The developer, operator and owners of the state's most successful casino, Rivers Casino Des Plaines, which earns more than twice as much gaming revenue as any other casino in the state, are teaming up to propose building a 1,625-gaming-seat Rivers Casino Waukegan. Rivers Casino Waukegan expects to create over 1,200 permanent jobs; 900 union construction jobs and pump over $150 million annually into the local Waukegan and Lake County economy.
Churchill Downs Incorporated ("CDI") (Nasdaq: CHDN) and Rush Street Gaming, which jointly own Rivers Casino Des Plaines, would bring their combined expertise as developers and operators of some of the most successful gambling and entertainment venues in the country to Waukegan at the Fountain Square site at Lakehurst and Northpoint Boulevard. The companies say their proven marketing and customer service approach will attract high-end patrons to Waukegan.
Rush Street, the creator of the Rivers Casino brand, is the leading developer of world-class regional casinos in Des Plaines, New York state, Philadelphia and Pittsburgh. In addition to its premier position in Illinois, Rivers is the market leader in the Capital Region of New York state as well as in Pittsburgh.
CDI is an industry-leading racing, online wagering and gaming entertainment company anchored by its flagship event – The Kentucky Derby. The company owns and operates 10 regional gaming facilities in eight states, as well as Arlington International Racecourse in Arlington Heights.
Opening a second Rivers-branded casino in Waukegan creates a synergy in the market. Rivers, with a premier reputation among its customers, would bring Illinois' leading gaming brand and proven record to Waukegan, delivering a tremendous benefit to the city that no other applicant can offer.
Other benefits and highlights of the proposal to bring Rivers Casino to Waukegan are:
Rivers Casino Des Plaines is the most successful casino in Illinois and hosted 2.9 million admissions in 2018. Its extensive patron database will help to attract players from throughout the region to Rivers Casino Waukegan, complementing—rather than cannibalizing—current local video gaming operators.
Rush Street Interactive, recognized by industry publisher EGR (e-gaming review) as Mobile Operator of the Year for North America, will operate in-casino and online sports betting for the proposed showplace. Affiliates of Rush Street operate the most successful sports books in Pennsylvania and New York.
The casino would feature Luxbar, an upscale gastropub, the first Gibsons Restaurant Group restaurant in Lake County.
The casino would have 1,625 proposed gaming seats, including a poker room, at the opening with the flexibility to add more.
CDI and Rush Street are offering to purchase or lease the city-owned Fountain Square property.
Rivers Casino Waukegan will make annual contributions to charities in Waukegan, Park City and North Chicago.
Rivers Casino Des Plaines is the first and only casino in Illinois to comply with a statutory minority- and women-ownership requirement. Rivers Casino Waukegan will use that experience to build strong minority- and women-ownership participation for the new venture. Rush Street also encourages diversity in its ranks, with 46 percent of employees and 28 percent of executives being persons of color.
"We're happy to be considered to develop and operate what we know will be a leading entertainment destination for the City of Waukegan, Lake County and the State of Illinois," said Rush Street Gaming CEO Greg Carlin. "It would be an honor to bring the Rivers brand and experience to Waukegan."
"We are especially proud of our long history of hiring local people and vendors in every market where we have invested. Rush Street spends more than $23 million dollars annually on firms owned by women and minorities," said Rush Street Gaming Chairman Neil Bluhm. "We're especially proud of our diverse workforce and the career opportunities we have provided our associates."
"Waukegan and Lake County deserve a world-class facility and together, with our partner Churchill Downs Incorporated, that is exactly what we will develop," said Bluhm. "We look forward to sharing more about our proposal with city leaders."
"Churchill Downs Incorporated has a 145-year track record of offering unmatched premium entertainment experiences for horse racing fans and significant expertise developing premier casino venues for our patrons throughout the United States," said Bill Carstanjen, Chief Executive Officer of CDI. "We are proud to partner with Rush Street Gaming to bring our shared vision for a world-class entertainment destination to Waukegan."
About Rush Street Gaming
Founded by Neil Bluhm and Greg Carlin, Rush Street Gaming and its affiliates, headquartered in Chicago, Illinois, have developed and operate successful casinos in Niagara Falls, Ontario, Pittsburgh and Philadelphia, Pennsylvania, Des Plaines, Illinois (Chicago area) and Schenectady, New York.  Rush Street Gaming and its affiliates has become one of the leading casino developers in the United States and operators of online casinos and sports books. Additional information at: www.rushstreetgaming.com
About Churchill Downs Incorporated
Churchill Downs Incorporated ("CDI") (Nasdaq: CHDN), headquartered in Louisville, Ky., is an industry-leading racing, online wagering and gaming entertainment company anchored by our iconic flagship event – The Kentucky Derby. We own and operate Derby City Gaming, a historical racing machine facility in Louisville. We also own and operate the largest online horseracing wagering platform in the U.S., TwinSpires.com, and are a leader in brick-and-mortar casino gaming with approximately 11,000 slot machines / video lottery terminals and 200 table games in eight states. We also operate sports wagering and iGaming through our BetAmerica platform in multiple states. Additional information about CDI can be found online at www.churchilldownsincorporated.com.
Information set forth in this news release contains various "forward-looking statements" within the meaning of the Private Securities Litigation Reform Act of 1995 (the "Act"), which provides certain "safe harbor" provisions. All forward-looking statements made in this presentation are made pursuant to the Act. Forward-looking statements are typically identified by the use of terms such as "anticipate," "believe," "could," "estimate," "expect," "intend," "may," "might," "plan," "predict," "project," "seek," "should," "will," and similar words, although some forward-looking statements are expressed differently.
Although we believe that the expectations reflected in such forward-looking statements are reasonable, we can give no assurance that such expectations will prove to be correct. Important factors that could cause actual results to differ materially from expectations include the following: the effect of economic conditions on our consumers' confidence and discretionary spending or our access to credit; additional or increased taxes and fees; public perceptions or lack of confidence in the integrity of our business; loss of key or highly skilled personnel; restrictions in our debt facilities limiting our flexibility to operate our business; general risks related to real estate ownership, including fluctuations in market values and environmental regulations; catastrophic events and system failures disrupting our operations; online security risk, including cyber-security breaches; inability to recover under our insurance policies for damages sustained at our properties in the event of inclement weather and casualty events; increases in insurance costs and inability to obtain similar insurance coverage in the future; inability to identify and complete acquisition, expansion or divestiture projects, on time, on budget or as planned; difficulty in integrating recent or future acquisitions into our operations; number of people attending and wagering on live horse races; inability to respond to rapid technological changes in a timely manner; inadvertent infringement of the intellectual property of others; inability to protect our own intellectual property rights; payment-related risks, such as risk associated with fraudulent credit card and debit card use; compliance with the Foreign Corrupt Practices Act or applicable money-laundering regulations; work stoppages and labor issues; difficulty in attracting a sufficient number of horses and trainers for full field horseraces; inability to negotiate agreements with industry constituents, including horsemen and other racetracks; personal injury litigation related to injuries occurring at our racetracks; our inability to utilize and provide totalisator services; weather conditions affecting our ability to conduct live racing; increased competition in the horseracing business; changes in the regulatory environment of our racing operations; changes in regulatory environment of our online horseracing business; increase in competition in our online horseracing; uncertainty and changes in the legal landscape relating to our online wagering business; legalization of online sports betting and iGaming in the United States and our ability to predict and capitalize on any such legalization; inability to expand our sports betting operations and effectively compete; failure to comply with laws requiring us to block access to certain individuals could result in penalties or impairment with respect to our mobile and online wagering products; increased competition in our casino business; changes in regulatory environment of our casino business; costs, delays, and other uncertainties relating to the  development and expansion of casinos; and concentration and evolution of slot machine manufacturing and other technology conditions that could impose additional costs.