Germany ratified the Third State Treaty on Gambling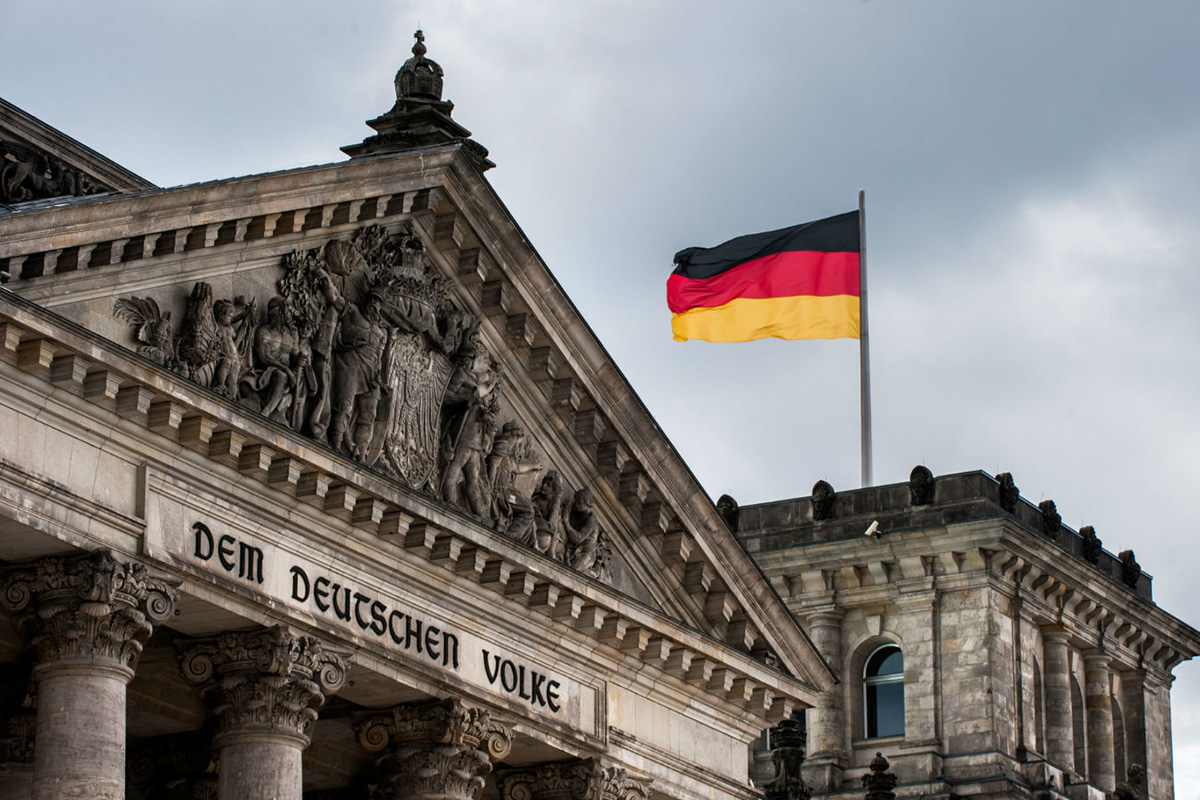 Reading Time:
4
minutes
The Minister-Presidents of Germany's 16 federal states have ratified the third amended State Treaty on Gambling, paving the way for operators to apply for sports betting licences in the market, while Schleswig-Holstein will be allowed to run its own, liberal regulatory regime.
At the Minister-Presidents' Conference yesterday (March 21), the lawmakers agreed to sign the Treaty, with licences to come into force from January 1, 2020 and run until June 30, 2021. This will effectively act as a placeholder, with a view to a complete overhaul of Germany's gambling regulations by 2021.
The Treaty will also be submitted to the European Commission to be ratified, which is expected to take place in April this year, with a view to beginning the licensing process later in 2019.
The third amended State Treaty has undergone few changes from the 2012 edition, though the controversial 20-licence limit has been removed. While there is no limit on the number of operators that can be licensed, licensees will be taxed on 5% of turnover, in-play betting is prohibited, and players will not be allowed to spend more than €1,000 (£868/$1,137) each month. As before, sports betting is the only vertical permitted.
Schleswig-Holstein will be permitted to continue with its own liberal regulatory model until 2021. First introduced in 2011, the state has does not impose any restrictions on product verticals, and sets a 20% gross revenue tax. Steps towards renewing licences issued in 2012 began last week, with a view to having these run until June 30, 2021. The state will effectively act as a testing ground for a more liberal model, which from 2021 could be rolled out across the rest of the country.
Dr Wulf Hambach of leading German law firm Hambach & Hambach suggested that due to the short-term nature of the amended Treaty, it would be difficult to enforce the prohibitoin on live betting.
"There is also also big question over whether the online casino ban will be obeyed from January 1, 2020 onwards," Hambach added. "If, for instance, other federal states are in favour of online casino regulation, they are unlikely to enforce the ban."
Hambach said that with varied stances on gambling regulation across a number of states, the 2021 overhaul could give states the choice to opt in or out of a more liberal framework.
"I think it's is likely that after 2021 you will see a fully regulated market, so this one step in the right direction, and there are already a lot of discussions between states, but I think these talks are very fruitful. If you look back two or three years, there haves never really been serious discussions about major reforms [to gambling regulation]," he continued. "This is the first time that it feels like a major step forward has been taken."
Hans-Jörn Arp, parliamentary leader of the Christian Democratic Union in Schleswig-Holstein and one of the State Treaty's most vocal opponents, described today's agreement as a "breakthrough".
"Today's decision of the Minister President Conference to present the foundations for follow-up regulations to the State Treaty on Gambling, means we have finally achieved a breakthrough after ten years, and gained recognition from the other federal states," Arp said.
"For Schleswig-Holstein, this is a great success, after the state had long met with resistance to its  forward-looking solution in the field of gambling," he said. "Now the other federal states are pulling in the same direction, after they were finally convinced that the Schleswig-Holstein model is expedient."
Arp said this had been aided by a cross-party consensus in the Schleswig-Holstein state parliament.
He said the decision was not only good news for those who play online, who would be better protected when gambling, but also for professional sports clubs, which could be supported by additional investment generated through gambling taxes.
However German operator association the Deutscher Sportwettenverband took a less positive approach, with president Mathias Dahms describing the Treaty's ratification as an insufficient first step towards regulating the country's sports betting market.
"The third amendment to the State Treaty on Gaming is only a temporary measure for the short transitional period until 2021," Dahms said. "It does not solve the structural deficits of the State Treaty, but gives the countries time to continue negotiating the urgently needed modernisation of German gambling law."
Dahms said that even as a short-term measure the restrictions imposed under the State Treaty would prompt bettors to flock to illegal sites.
"In Germany there is a strong sports betting market," he explained. "Customers have clear expectations of their sports betting product.
"If states completely ignore social realities and customer demand, they run the risk of failing again with their regulation. Unattractive conditions threaten to marginalise the licensed offerings in Germany compared to the black market."
Dahms said that a thorough and transparent process to develop new regulations was vital, one that involved industry stakeholders, sports clubs, as well as medical professionals, noting that the last public hearing had taken place in May 2010.
"Since then, the Treaty has only been developed behind closed doors," he said. "We and many other associations are therefore offering states the opportunity to contribute our decades of expertise in a cooperative and constructive manner in order to develop successful German gambling regulations."
The German association of slot machine manufacturers Deutsche Automatenwirtschaft also urged states to use the time before the expiry of the Treaty in 2021 to develop new regulations.
"The consensus that has been reached is a first step. However, the main goal, namely the much-needed, coherent regulation of all forms of gambling, is still pending," Deutsche Automatenwirtschaft chief executive Georg Stecker said.
Stecker said that only an attractive legal offering would succeed in drawing players away from a "rampant" black market.
"Only when all forms of gambling, including commercial slot machines, are regulated according to quality standards, can the black market be contained, consumers sustainably protected and legal businesses strengthened."
Jens Bader, co-founder of iGaming payments company, MuchBetter added:
"We will look back on today as an opportunity missed. This was a big chance to decide the future of online gambling across the German-speaking market, but we're left with more uncertainty and only a placeholder agreement. It's good that there are no more artificial restrictions on the number of licences awarded to operators, but today's vote was far from decisive on other issues including the legality of online gambling, casino and poker. It is very naïve to think that these issues will go away, or that a country can pick and choose which parts of gambling it likes. This is not how the rest of the world works and by only allowing betting, Germany could make it very difficult for operators to comply.
"Casinos won't go away. They will continue to operate under the licences they have, with prohibition enforcement in the transitional period unlikely."
Betsson Introduces SuperCasino in Estonia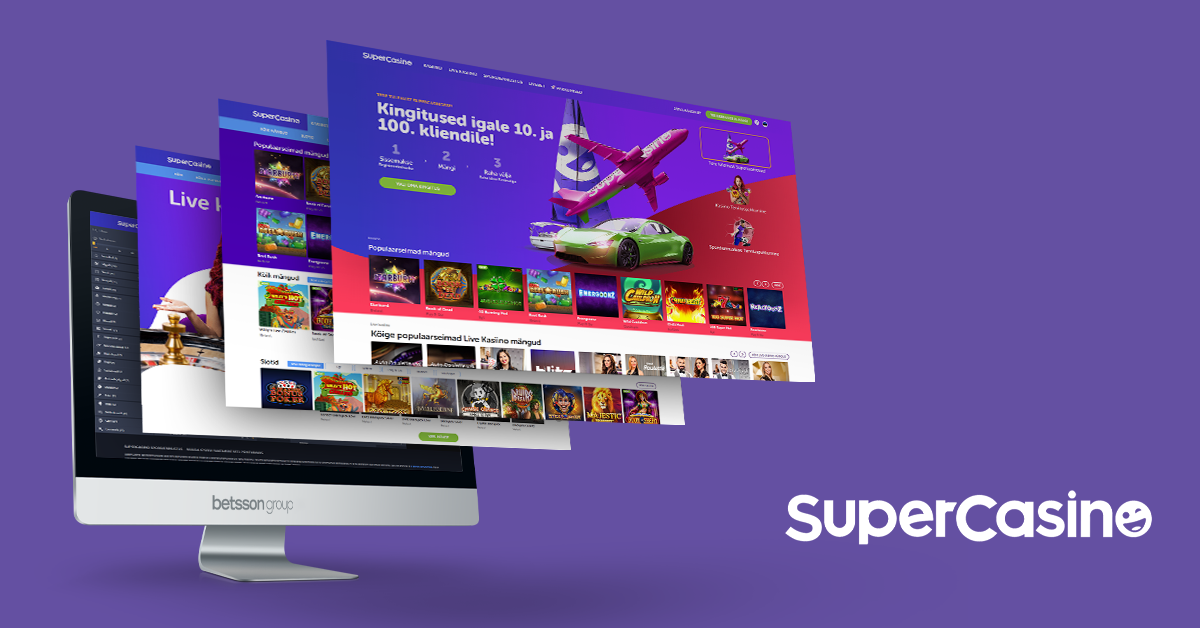 Reading Time:
< 1
minute
SuperCasino.ee, an arm of Betsson Group, has launched their Pay & Play online gaming services in Estonia. The new service provides about 500 Casino slot games from various gaming providers as well as Sportsbook and Live Casino products.
It offers a hassle-free registration facility wherein players can sign up using their bank identity.
Kaido Ulejev, Commercial Director CEECA, hailed the move. "We understood that even in a relatively small market such as Estonia, our consumers form part of different segments. These segments are unique, and we needed to launch a new brand in order to address a different segment group. The idea behind SuperCasino is to provide simple, accessible entertainment in the best way possible".
SuperCasino.ee is operating with a license issued to Triogames Ltd.
INTRALOT Unveils Virtual Sports Betting in Malta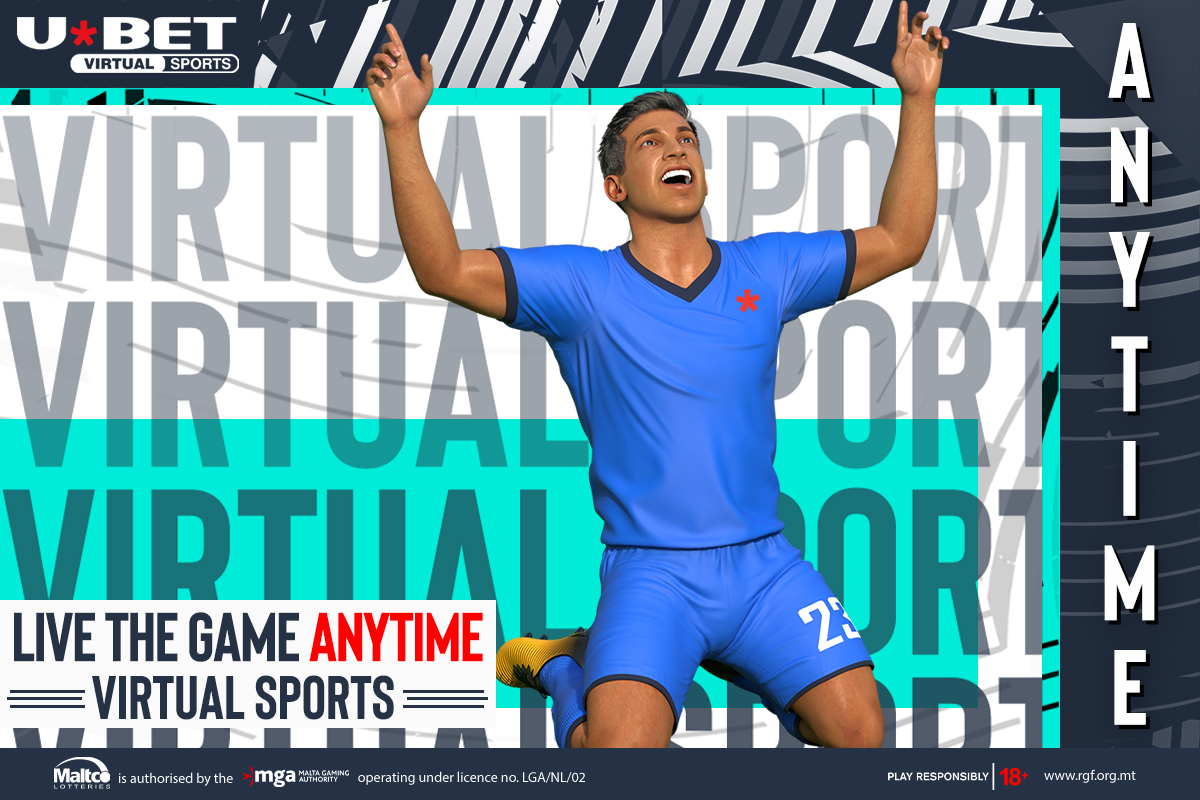 Reading Time:
< 1
minute
Maltco Lotteries' U*Bet Virtual Sports Unleash the Opportunity to Live the Game – Anytime.

INTRALOT and its subsidiary in Malta, Maltco Lotteries, announced today the exciting new development of U*BET Virtual Sports, an ultra-realistic game featuring superior technology and high-level graphics, designed to provide an enhanced players' experience. The new product broadens U*BET's comprehensive sports betting portfolio and is available across Maltco Lotteries' retail network, provided in collaboration with Inspired Entertainment, an award-winning gaming content provider.
Maltco Lotteries' CEO, Vasileios Kasiotakis, noted that this development is a key driver enabling Maltco Lotteries to consistently offer a diversified and entertaining sports betting portfolio. "As the National Lottery operator and the leading sports betting provider on the island, we are thrilled to extend the U*BET offering with this state-of-the-art product and deliver an unparalleled player experience inside our shops operating within a safe environment, practicing social distancing measures, following the Anti-Money Laundering Regulations and providing entertainment through a vast portfolio of games which has been specifically designed on responsible gaming principles."
INTRALOT Group CEO, Dr. Chris Dimitriadis, said that this announcement reaffirms INTRALOT's commitment to delivering innovative games and providing unmatched gaming experiences to players in Malta. "Malta has always been a very important market for INTRALOT and that's why we are excited to offer a broader game selection with the introduction of premium games specifically suited to the local market."
U*BET Virtual Sports comprises a range of fixed odds virtual football games played in short, five-minute intervals. Featuring top leagues and teams, the game uses advanced algorithms and a certified random number generator (RNG) to determine outcomes. Moreover, historical data is used to determine the probability of potential match results, based on the past performance of real football teams competing in domestic and international competitions.
Enlabs submits proposals to the board of Global Gaming 555 AB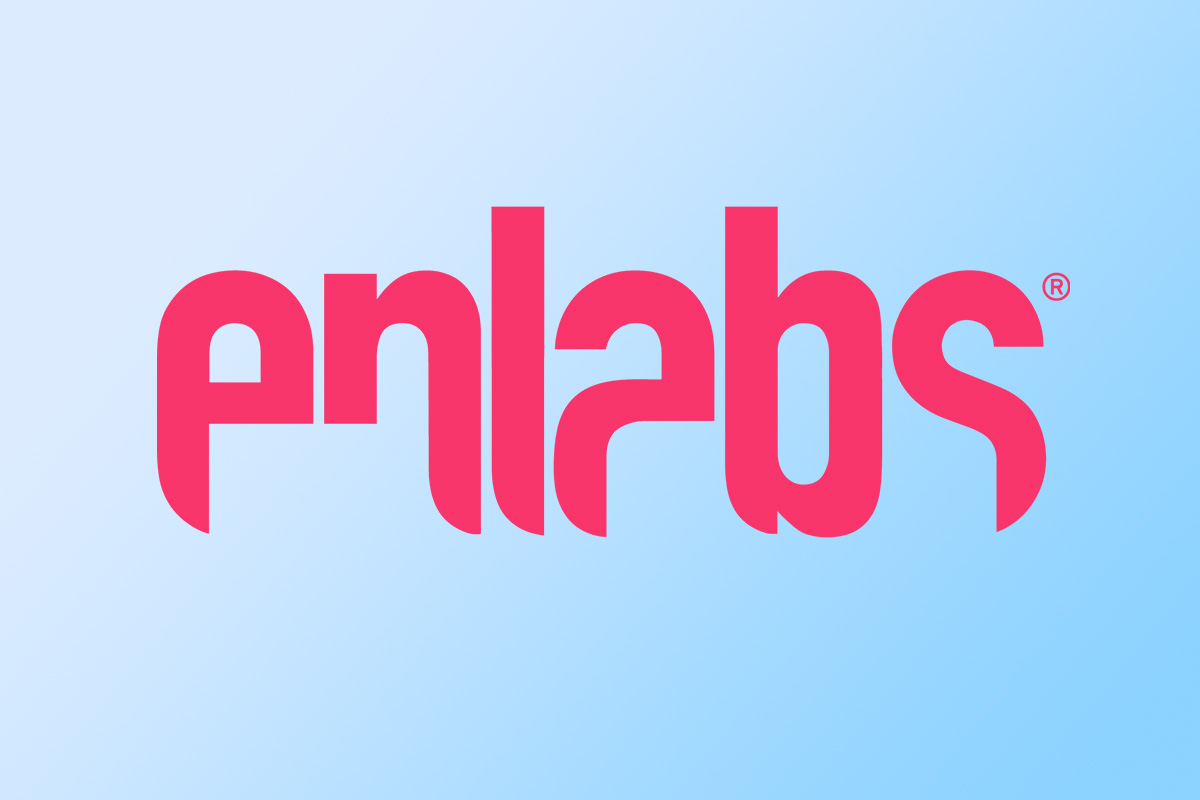 Reading Time:
2
minutes
As previously announced, Enlabs has acquired 29.9% of the shares in Global Gaming 555 AB, and in connection with this called for an Extraordinary General Meeting (EGM) in Global Gaming to elect a new Board of Directors. Global Gaming has called for an EGM which will be held today, August 6, 2020.
Due to this, Enlabs has submitted a proposal for a new board composition as follows.
New election of:
Christian Rasmussen. Has a background from e.g. Evli Bank and as an analyst at AB Spiltan. He has been running his own business in corporate finance since 2010. Christian has participated in a large number of transactions in the gaming industry, and has both in-depth knowledge of M&A and the gaming industry.
Michael Niklasson. Lawyer since 1995 and runs his own law firm. Has a solid business law background with special knowledge in compliance and has been active as an advisor to companies in the gaming industry since the 1990s.
Niklas Braathen. Active in the gaming industry since 1985 and is e.g. Chairman of the Board of Enlabs AB.
Jonas Bertilsson. CEO of the investment company Rugosa. Jonas has a broad background in the M&A and finance. He is Chairman of the Board of Nordic eTrade AB and a board member of Acroud together with several other companies, and was previously a board member of Varenne Invest.
Re-election of:
Arne Reinemo. Elected to the Board of Global Gaming at the Annual General Meeting on May 8, 2020, has a background from, among others, McKinsey & Co and Creo Advisors.
Enlabs AB has further proposed that Niklas Braathen be appointed Chairman of the Board of Global Gaming and that Christian Rasmusen be appointed new Chairman of the Remuneration Committee.
About ENLABS:
ENLABS stands for Entertainment Laboratories. We are a company that creates entertainment through innovative thinking within gaming. The corporate group has offices in Tallinn, Riga, Vilnius, Malta, Marbella, Minsk and Stockholm. The operating subsidiaries hold national licenses for their operations and the Group employs approximately 200 employees.