Week 12 slot games releases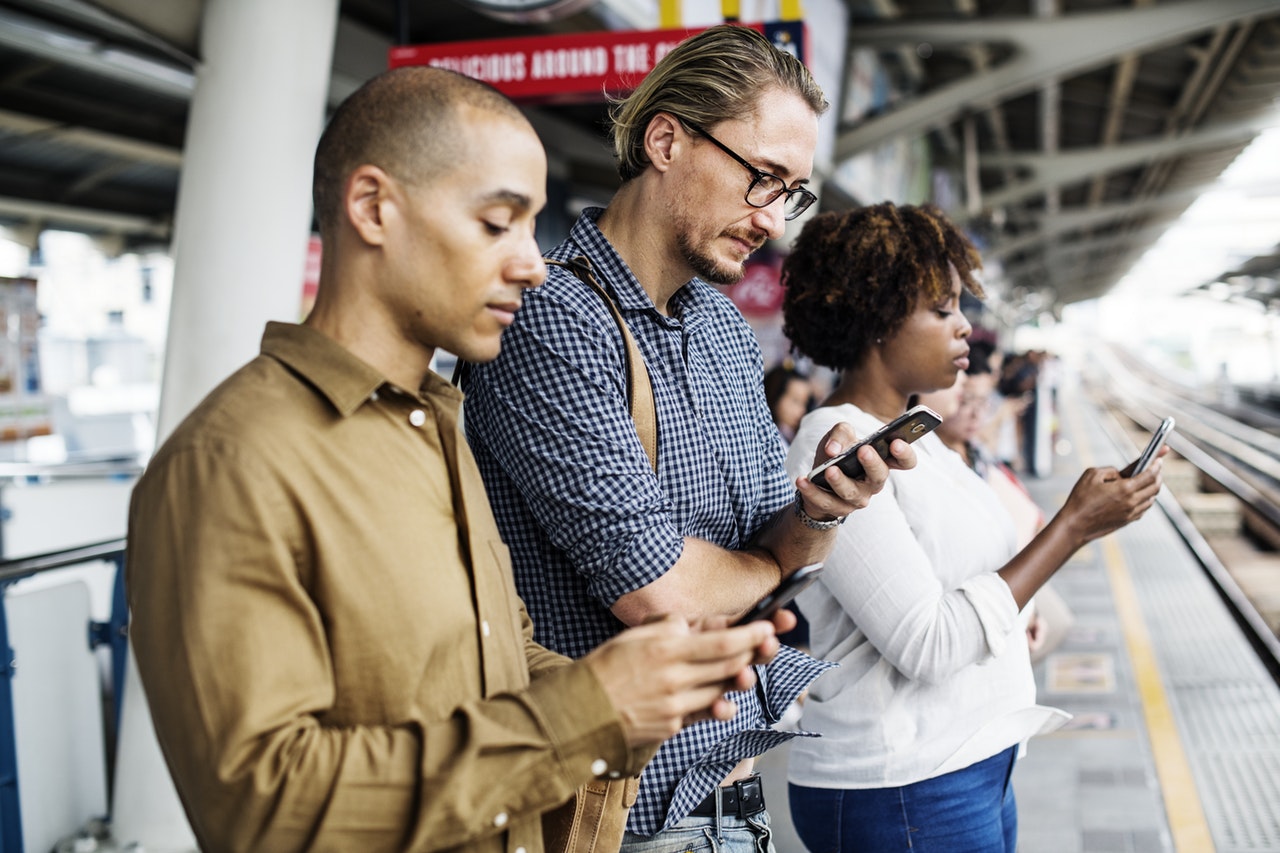 Reading Time:
4
minutes
It's Friday already, so kick back and have a look at this week's latest slot game releases!
We begin this week's recap with Kalamba Games, who has delivered its latest stunning slot Hong Bao allowing players to open up the delights of the ancient Chinese tradition of the red envelope, which brings good luck and fortune. Hong Bao is exclusively distributed on the Relax Gaming platform via its Silver Bullet partner program. Alex Cohen, chief operating officer and co-founder at Kalamba Games, said: "Hong Baois a fantastic game with stacks of exciting new and familiar Kalamba features that are sure to have players thrilled and engaged.
Betsoft Gaming sets the juice loose with its latest standout slot game, Fruit Bat Crazy. A new take on traditional cascading games, Fruit Bat Crazy allows players to build delicious combinations before smashing them in a single, seriously succulent splat.  In Fruit Bat Crazy, clusters of low-paying symbols always pop first, and symbols collapse on a combo-by-combo basis – so small wins will trigger their own cascades before big wins are calculated, increasing the chances of a deluge of delicious fruit.
The nudge is king as NetEnt takes players deep into the jungle on a treasure hunt in search of ancient gold. There is more than meets the eye in Temple of Nudges™. Set among the exotic flora and fauna of a lush, verdant jungle, the 5×3 video slot with 243 betways combines nudges, symbol stacks and re-spins to deliver maximum excitement. "Nudges are a big favourite with players around the world and with us too, so we created a game that is all about nudges delivering great wins. The feeling we created when combining nudges with the re-spins, giving a chance for even longer nudges, is a pretty powerful one. Temple of Nudges™ will be a great and specifically crafted addition to our diverse and deep portfolio," said Bryan Upton, NetEnt Director of Games.
Greentube's Home of Games keeps on getting better and better. The bar is about to be raised even higher with the addition of four of the most innovative casino games on the market enriching its portfolio, Jewels Match 3, Secret Trail Match 3, Sparkling Fruit and Jinxy Match 3. All four ground-breaking Match 3 titles will be available to B2B partners in the coming months. Match 3 games have opened a unique new casino game category of their own, combining the interactivity of a Match 3 game with the thrill of a classic slot.
Yggdrasil's latest casino slots gem, Dwarf Mine, tasks players to dig deep to discover hidden treasure and potentially massive wins. Throughout the game players are accompanied by a determined dwarf digger who uses his tunnelling machine to uncover underground valuables. His work is made simpler by drill-shaped Bonus symbols, which expand the reel set by revealing additional rows of symbols. Hitting three Bonus symbols during a single spin grows the reel set from 5×4 to 5×7 symbols and starts a Free Spins round with the enlarged reel set.
Lightning Box has enhanced its partnership with leading UK operator William Hill after agreeing an exclusive omni-channel release of its latest title Lightning Leopard. The game was rolled out first on terminals in the bookmaker's shops during ICE 2019, at the beginning of February, and will now be available for their online players for a special five-week period. Peter Causley, CEO of Lightning Box, said: "We have established a very good relationship with William Hill and it's great to be able to launch Lightning Leopard exclusively both in their shops and online."
Kalamba Games is adding a seasonal touch to its player favourite Mammoth Chase with an Easter egg hunt full of big wins to be discovered. Players can celebrate the holiday season with Mammoth Chase: Easter Edition which features traditional Easter characters and symbols such as bunnies, chickens and eggs. Mammoth Chase is one of Kalamba's most popular slots, featuring stacked mammoth symbols that combine to award big wins, free spins with a frequent retrigger and multiplier wild symbols.
iSoftBet, the market-leading online and mobile casino software provider, has released its latest blockbuster slot, the Egyptian themed Book of Immortals. The 5-reel, 10-line slot features classic characters from Egyptian mythology, such as feared God of the Dead Anubis, as well as a collection of fearsome gods and goddesses from Egypt's fabled past. The lucky scarab symbol, covered with hieroglyphs, acts as a wild, with the Free Spins mode activated if three or more scarab symbols land on the reels simultaneously. As with all iSoftBet games, Book of Immortals is supported in both landscape and portrait modes when run on mobile devices and has a wide range of currency and language options.
Leaders Group, a new operating company which will bring Advance's B2B sports, esports and gaming businesses under one umbrella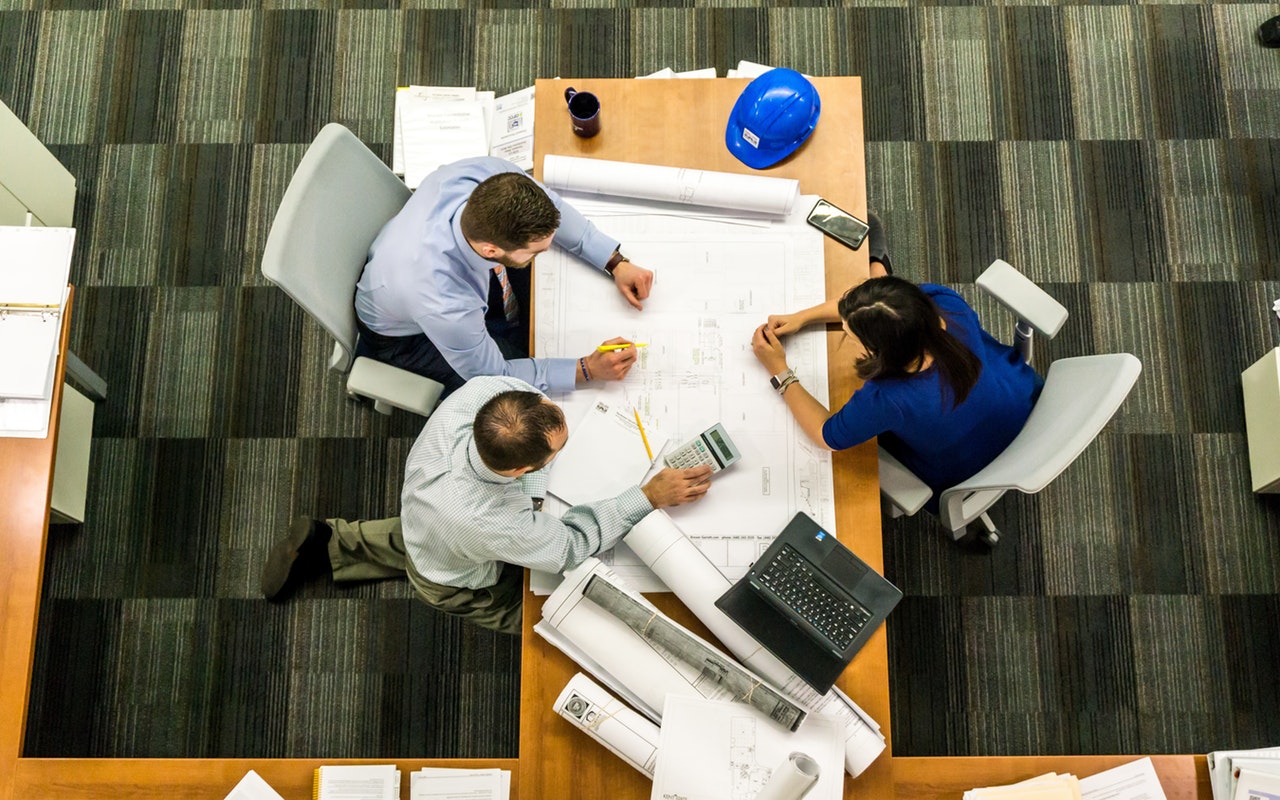 Reading Time:
3
minutes
Advance Announces Formation of Leaders Group, a Global B2B Sports, Esports and Gaming Intelligence Platform and Appoints Warren S. Thune as CEO
Advance and its subsidiary, American City Business Journals, today announce the formation of Leaders Group, a new operating company which will bring Advance's B2B sports, esports and gaming businesses under one umbrella, and the appointment of Warren S. Thune as Leaders Group CEO.
Leaders Group will build on the strong foundation that Sports Business Journal and Sports Business Daily have built over the last 20+ years as the authoritative voice in the business of sports. The group will also include Leaders, The Esports Observer and Newzoo. These trusted brands will continue to be led by their talented management teams, but will now work collaboratively to enhance and accelerate product development, provide superior access to their collective global data assets, and build and capitalize on an increasingly connected global professional network to better serve professionals in the sports and entertainment industries.
Mr. Thune joins from Gartner and CEB where he spent fourteen years in a series of executive roles culminating in serving as Group President, SaaS and Technology Enabled Services. Prior to Gartner, he was a Senior Partner at Oliver Wyman. Mr. Thune holds an MBA from The University of Chicago Booth School of Business and a BA from the University of Pennsylvania.
The addition of Mr. Thune and his business building experience will elevate the value proposition offered to Leaders Group's customers through the enhancement of the group's product and service offering, which includes:
Market Intelligence and Analytics – Critical and timely global data and intelligence needed to support daily business decisions.
Networks – Access and connectivity to globally relevant networks, such as league operators, team owners, facility operators, vendors, brands and merchants to facilitate knowledge sharing, best practices, commerce and opportunities across the global sports, technology, media and entertainment ecosystem.
Events – High value events with local to global perspectives through data-driven content and access to relevant industry thought leaders, practitioners and investors.
Media – Delivery of real-time news, insights and analysis from industry and functional experts.        
Whitney Shaw, CEO of American City Business Journals and Co-Founder of Sports Business Journal, will become Chairman of the newly established Leaders Group board of directors to which Mr. Thune will report.  Mr. Shaw said: "Warren is a talented executive with a strong track record of building high performing teams and businesses. The business models Warren has executed throughout his impressive career, his ability to manage a global organization and his experience implementing acquisition strategies make him the ideal individual for the role. By combining our media, events and analytics holdings under a single corporate entity, we will be able to more effectively serve a customer base that is increasingly trying to understand how to best operate in a more technologically connected sports and entertainment ecosystem."
Janine Shelffo, Chief Strategy and Development Officer at Advance, stated, "The business of sports, esports and gaming is a multi-billion-dollar global business with significant unmet demand for more timely data and information and better intelligence to help participants optimize their businesses. We are enthusiastic about working with Warren and the Leaders Group team to seek additional investment and acquisition opportunities to create the most compelling and highest quality insights for clients in the industry."
Warren S. Thune commented: "I am thrilled to be joining Leaders Group. This is an exciting opportunity to further enhance these industry leading companies and elevate our platform into the premier intelligence provider for global sports, esports and gaming professionals. I look forward to working with each of the Leaders Group businesses and their leadership teams to execute this vision."
About Advance
Advance is a private, family-owned company that operates and invests in a broad range of media, communications and technology businesses globally.  The Advance family of companies includes Condé Nast, Advance Local, American City Business Journals, Leaders Group, 1010data, POP, Stage Entertainment and, upon the expected completion of its acquisition in Q2, Turnitin. Advance is also among the largest shareholders in Discovery, Charter Communications and Reddit. For further information, please visit www.advance.com
SOURCE Advance
First-of-its kind social platform allowing users to 'Pick a Fight, Talk Trash and Get Rewarded by FANDOM SPORTS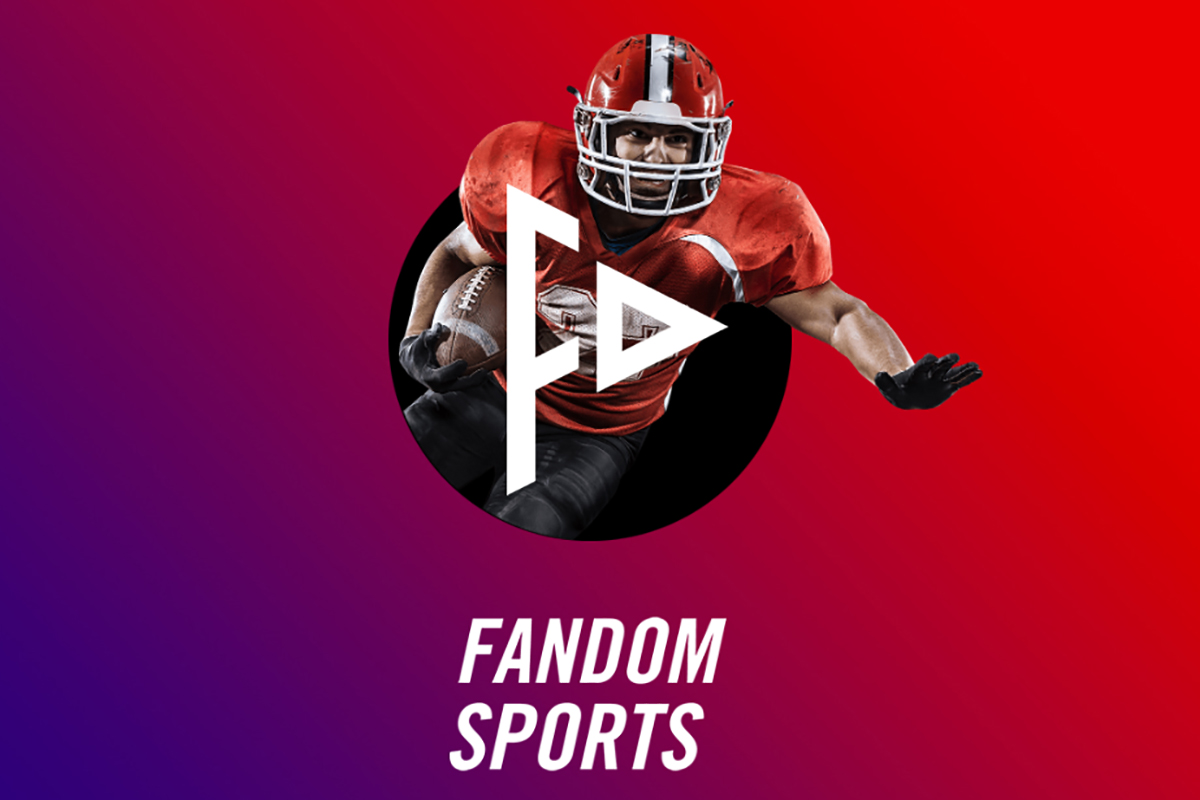 Reading Time:
2
minutes
FANDOM SPORTS Teams Up with Interdependence Public Relations for Upcoming App Launch
The highly anticipated FANDOM SPORTS App will launch in June of 2019 as a first-of-its kind social platform allowing users to 'Pick a Fight, Talk Trash and Get Rewarded.'
FANDOM SPORTS Media (FANDOM SPORTS) is pleased to announce the company has teamed up with Chicago-based public relations agency, Interdependence Public Relations for the upcoming global launch of the FANDOM SPORTS App, which is slated for release in June of 2019.
The promising, first-of-its-kind app looks to fill a current gap in the social media space for sports fans. The FANDOM SPORTS App is a new and innovative platform where sports aficionados can specifically go to cheer, argue and celebrate their favorite teams. The app also offers real-world rewards and experiences, such as custom trips to the biggest sporting events in the world, to its most loyal users.
"This is an exhilarating time for us at FANDOM SPORTS and we are very pleased to work with this renowned agency to help get the word out to eager fans who will now have a place to express themselves," said Henri Holm, CEO and Director of FANDOM SPORTS.
IDPR has assisted some of the most notable players in the gaming and technology space including, PUBG Mobile, among others.
"We're incredibly excited to take part in this groundbreaking launch," said Laura Waldron, VP of Client Services for Interdependence Public Relations. "This app promises to be a slam dunk and we are eager for users to experience it themselves."
To learn more about FANDOM SPORTS and the upcoming app launch visit: www.fandomsports.net.
About FANDOM SPORTS:
"Play. Predict. Get Rewarded." FANDOM SPORTS Media is an entertainment and gaming company "Hell Bent" on finding and creating the best interactive sports and esports content. FANDOM SPORTS allow super fans to unleash their primal sports passions by engaging with other fans, cheering for their favourite teams and players and jeering their opponents.
The FANDOM SPORTS app allows users to unleash their primal sports passion by allowing fans to play, predict and get rewarded on real time sport and esports events. The company's 1-2-1 strategy is built-on a Blockchain Platform two global apps with one FANCOIN economy for super fans to fight one another within an entertaining mobile application and to get rewarded for the action.
SOURCE FANDOM SPORTS
VIE.gg Partners with Epsilon to Raise Charity Fund through P2P Esports Betting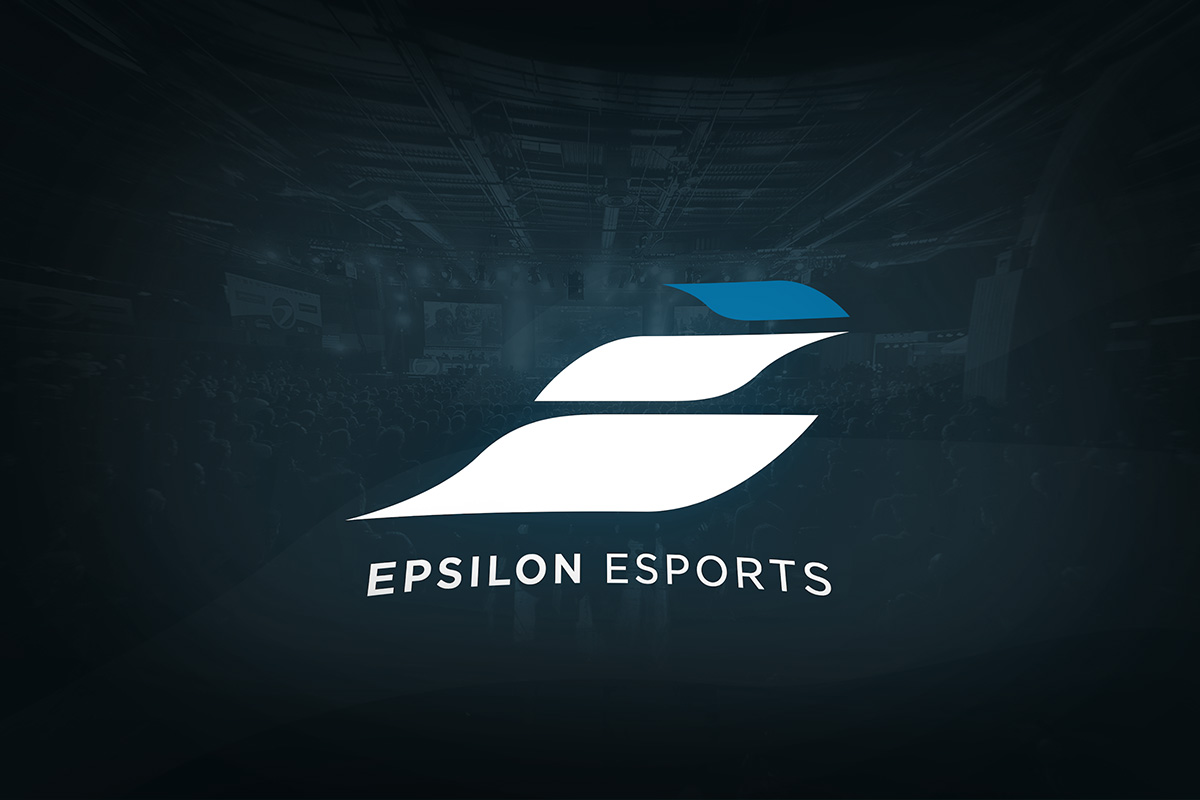 Reading Time:
1
minute
VIE.gg, a member of the Esports Integrity Coalition, has made a partnership with Epsilon Esports to raise money for charities through P2P esports betting between fans and three Epsilon CS:GO players Teodor "SPELLAN" Nikolov, Kia "Surreal" Man, and Nils "k1to" Gruhne.
Each player has chosen an individual charity to support, with Surreal choosing to donate his winnings to Cancer Research UK and k1to picking Holidays From Cancer. SPELLAN has chosen Teach For Bulgaria.
Several times per week, each of the Epsilon players will place a bet of their choosing on a team that they think will win. At the end of May, all total winnings will be tallied and audited, with final donations being made to each charity.
"This is a fantastic initiative between VIE.gg and our players, and we are extremely proud to take part in helping to make the world a better place. The trio, K1to, Surreal and SPELLAN have chosen to donate their winnings to worthy charities that have important meaning to each of them and I know they look forward with great excitement to challenging esports fans." said, Gregory Champagne, Chief Executive Officer at Epsilon Esports.
Brian Cordry, Head of Esports at VIE.gg, added, "It's a pleasure to get to work directly with players that genuinely want to make a difference using our website. Each of these guys coming up with a charity that they want to support shows that they care about giving back to both the local and online communities. I'm excited to see how much money the guys can raise for their great charitable causes."