What to expect from esport in 2019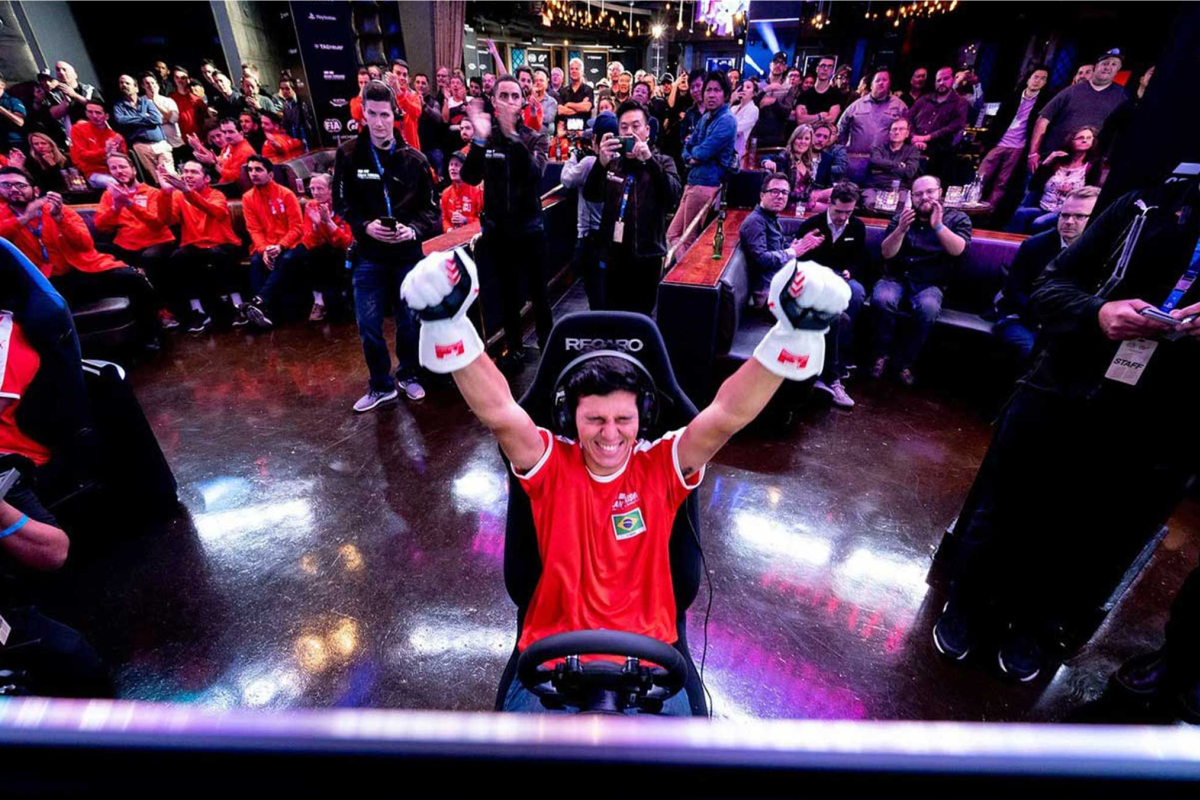 Reading Time:
5
minutes
Esports have grown to a massive industry in just the past few years, and 2019 is predicted to be even bigger. Many industry analysts predict global esport revenue to surpass $1.1 billion USD in 2019. Expected revenue breaks down as follows:
Obviously, this means huge tournament prizes and team earnings for competitors this year.
2019 Esport Games
We're going to see game genres mixed up a bit more in 2019 esports. While RTS and MOBA games have traditionally been the most popular esport games, a handful of fighting and shooter titles are slated to be rising stars in 2019. Of particular interest are the rise of battle royale games, which we'll touch on briefly.
The games anticipated to do most hotly in 2019 global esports are as follows:
Overwatch
Fortnite
Dota 2
League of Legends
CS: GO
Call of Duty: Black Ops 4
PubG
Super Smash Bros. Ultimate
Clash Royale
Magic: The Gathering Arena
A dark horse also arose early in February, Apex Legends. Many of the 2019 esport predictions were made at the end of December 2018, or early January 2019. Apex Legends was released early February, with zero marketing behind it – Apex Legends literally came out of left field (American slang meaning "totally unexpected", for you global readers).
The reason Apex Legends is worth mentioning is that the game hit 25 million players only a week after being released. It also became the #1 live-streamed game on Twitch, ending February with an average 217,997 viewers, or around 11% of Twitch's total audience. This is no small feat for a game that was released completely unannounced into the wild west of the battle royale genre.
If Apex Legends continues the popularity trend, it could also become a hot item in 2019 esports.
Of course you see some old staples on the list of games. Dota 2 and League of Legends are certainly not going anywhere, being the most popular MOBAs on a global scale.
Also of growing interest are racing and sport games (oh, the irony of playing sports games in esports). There are a number of smaller esport leagues dedicated exclusively to racing games, such as the F1 eSports Series, and the GT Championships.
There is also potential for more indie and browser-based titles in smaller esport leagues. Mobile Esports, for example, partnered up with Blayze Games, the developers of the popular browser-based first-person shooter Bullet Force and offers tournament grand prizes of $500. Other popular browser games have good Twitch and Youtube stream followings – Slither.io for example has 17,307 followers on Twitch.
Indeed, this game could be a cool niche for the browser based esport racing scene. As for sports, games like NBA 2K and FIFA have serious dedicated leagues as well. Especially the latter, as many enjoy playing soccer games particularly in Europe.
2019 Esport Sponsors
A lot of global brands are getting into esport endorsement – in fact, just a few days ago Nike inked its first esport sponsorship deal, following the heels of Adidas and Puma (pun intended). This adds to the growing list of high-profile brands that are sponsoring esports. Esport sponsors fall into the categories 'endemic' and 'non-endemic'. Endemic sponsors are companies that are related to esports in some way, such as selling PC hardware and other technology manufacturers. Non-endemic sponsors are companies that have pretty much nothing to do with esports, like Nike.
Many articles that list esport sponsors put food and drink companies in the "non-endemic" category, but I disagree. Brands like Chipotle, Mountain Dew, and Snickers are every bit as endemic to esports as Corsair, Intel, and MSI. Gamers gotta eat, and we've got a reputation for unhealthy diets, right? Other 'non-endemic' brands like Gillette, well… you know, some esports players really do badly need a shave. So it fits.
Here are the top non-endemic global sponsors for esports in 2018 / 2019:
Adidas
Gillette
Geico
Tinder
Mercedes Benz
Airbus
Nike
The top endemic global sponsors for esports in 2018 / 2019:
HyperX
Intel
Red Bull
Monster Energy
Mountain Dew
Alienware
Logitech
Corsair
Razer
iBuyPower
Twitch
Honestly I could continue, but it's a pretty huge list and my editor will think I'm just filling word count. Check out Esports marketing blog, they cover this stuff more in-depth.
China Banhammers Like, Everybody
One thing of note is how China plays into the market – or doesn't play in the market, to be more technical. While many analysts include China in their "global esport revenue" reports, China lately has been taking its ball and playing at home. The country has a massive esport scene that caters to native games, which are not seen on the international level.
China's biggest esport game is Honor of Kings, also known as Arena of Valor on the international market. It's pretty much been China's biggest MOBA for awhile, and has expanded to the Asia-Pacific region. Honor of Kings was released internationally as Arena of Valor, but hasn't seen the same success its enjoyed in China.
To add to this, mainland China also recently banned a number of highly popular esport games, while putting others on a "watch list". It's an effort from their Online Ethics Committee to crack down on 'vulgarity' and explicit violence in video games. The most popular esport games banned games in mainland China are:
PubG
Fortnite
H1Z1
Alliance of Valiant Arms
Here's a full list of games that were either banned or put on a watch / review list in mainland China – you'll notice a few Chinese games are also on the list, including Arena of Valor, the game I just said was China's biggest esport draw. Tencent, the developers of Arena of Valor, actually skipped off to Hong Kong for laxer laws, tweeting "after everything we did for you 🙁 @XiJingpingreal". Actually I'm making that up, they didn't tweet anything. But they did skip off to Hong Kong.
In any case, when you take into considering mainland China's clamping down on mobile games for their "corruption of youth" potential, then it's not hard to believe North America will once again be the largest esports market in 2019. America boasted esport revenues of $409.1 million in 2018, and I'm pretty sure we won the most esport trophies. What's that? South Korea, you say? They don't count. Their public education was replaced with MOBA training campuses years ago.
I'm 99% positive these photos are from South Korean elementary schools. Prove me wrong.
MEC to Offer Mobile Gamers a Wildcard Entry Chance at World's Fastest Gamer Competition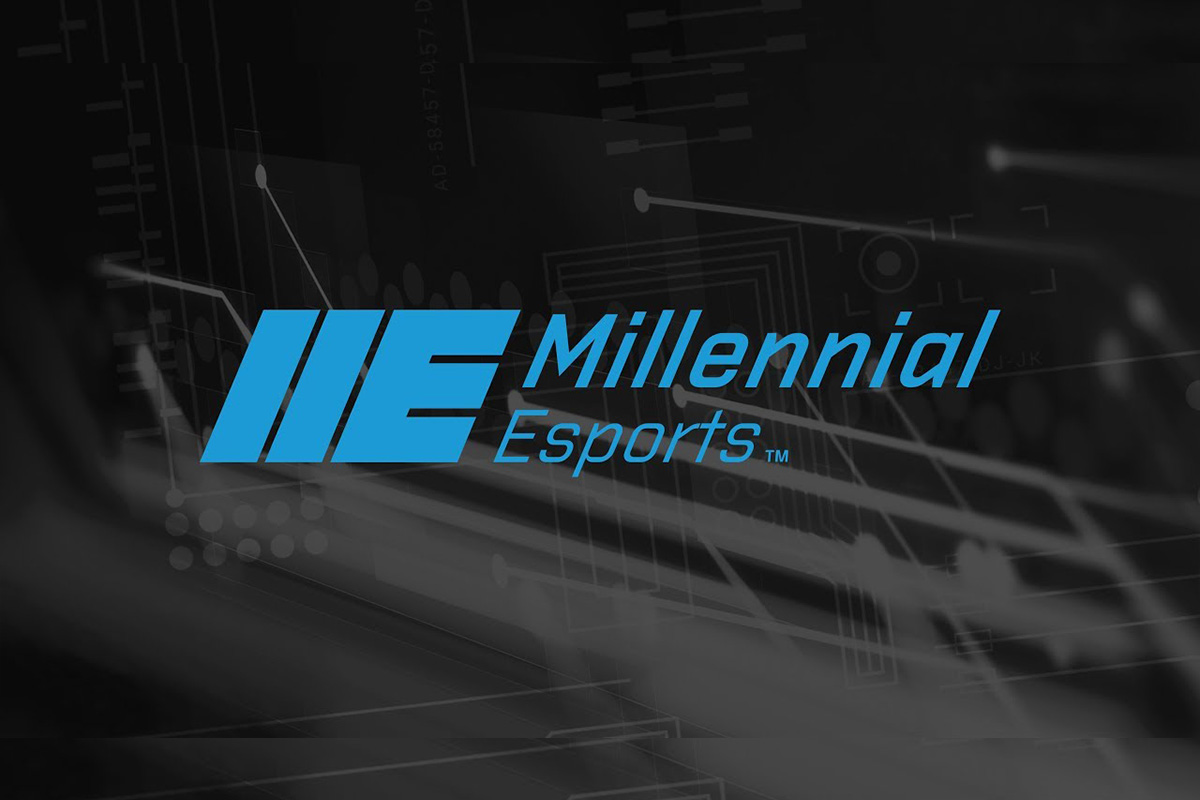 Reading Time:
1
minute
Millennial Esports Corp is going to offer the mobile gamers a wildcard entry into MEC's World's Fastest Gamer competition via its Gear.Club mobile racing game. Entry for World's Fastest Gamer will begin on July 20 and continues through to August 8.
"This is a perfect example of the synergies we are able to achieve with our intellectual property and assets. This initiative will introduce a new motorsports-focused audience to Gear.Club while also linking World's Fastest Gamer with the huge and growing mobile gaming market," Millennial Esports President, Darren Cox said.
World's Fastest Gamer will bring together eight hand-picked esports racing champions from different gaming titles, gaming platforms and countries. Two wildcard entrants – one from desktop gaming and one from the Gear.Club mobile platform will complete the ten finalists. These ten gamers will then compete for the opportunity to race an entire season for real starting in early 2020.
"The beauty of esports racing is the costs for entry are significantly lower than trying to compete in the real world. But not everyone can afford a gaming console, let alone a full-on PC and gaming rig. We want to open up the opportunity to everyone. If you have a smartphone or mobile device – you can enter World's Fastest Gamer thanks to Gear.Club," Cox said.
"For World's Fastest Gamer, we are trying to find the best of the best, no matter who they are. We want to know whether there is an incredibly talented gamer out there who had never even considered they might be fast enough to compete in real life," Cox added.
"The Godfather of Esports Racing" Takes Top Step at Millennial Esports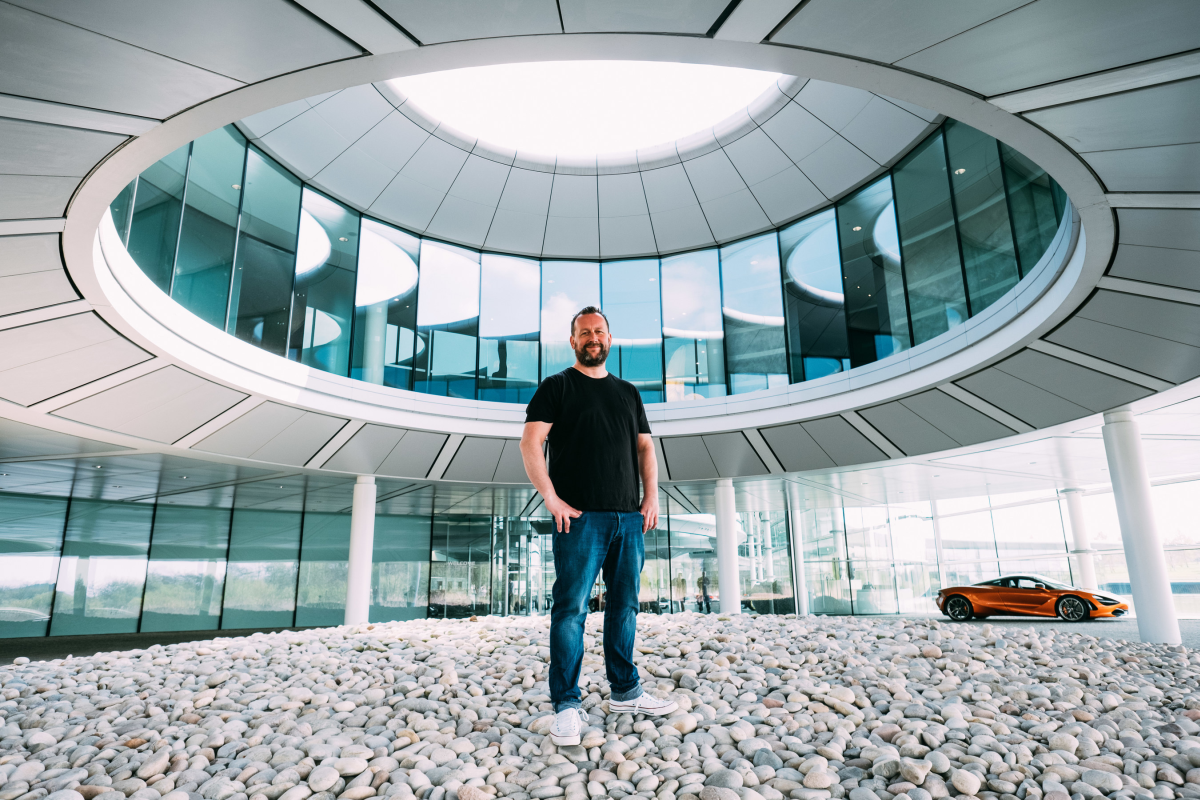 Reading Time:
2
minutes
Darren Cox, Founder of Nissan's famed GT Academy, now behind the wheel as CEO
Millennial Esports Corp. ("Millennial" or the "Company," TSX VENTURE: GAME, OTCQB: MLLLF), has appointed Darren Cox as company CEO and President, effective immediately. The founder of Nissan and Sony's GT Academy, Cox previously served as Nissan's Head of Global Motorsport. Also the man behind World's Fastest Gamer, Cox has spent more than two decades immersed in the automotive, motorsport, and gaming industries, earning the moniker "The Godfather of Esports Racing."
"Darren has proven throughout his career and during his time with Millennial that he is an innovative thinker with an innate ability to get things done," said Board member Peter Liabotis. "In appointing Darren as CEO, we have not only secured the best man for the job, we have also reaffirmed our commitment to esports racing and marketing data for the growing esports industry."
Cox made his mark in the motorsport industry as Global Motorsport Director for Nissan and head of Global Sales and Marketing for the Nissan Motorsport Brand. During his time with Nissan, Cox was responsible for the ground-breaking GT Academy program between 2008 and 2015, which took PlayStation gamers and turned them into international racing drivers for the Japanese manufacturer.
Previously, during his 18-year tenure at the Renault Nissan Alliance, Cox held several senior positions including Digital Marketing Director for Europe where he was responsible for, amongst other areas, customer data for marketing. It was in this role that Cox first realized the incredible value of data collection and analysis.
"I have seen the potential of Millennial Esports from day one and am excited to shape the company's future with the talented group of people we have assembled," said Cox in welcoming his move from Global CMO and President to CEO and President.
"That future is an unwavering focus on esports racing and data provision for the esports industry as a whole. These are still white spaces with a huge upside in terms of revenue that we can exploit through a combination of my background and our assets, such as our in-house gaming studio Eden Games and our data experts at Stream Hatchet."
Cox replaces hospitality and technology industry veteran Steve Shoemaker, who has successfully completed his work in restructuring the company. "Steve has done a tremendous job leading the company to focus on its core esports racing and data analytics assets while reducing its overhead cost structure and moving the company towards profitability. We would like to thank Steve for his efforts in positioning the company for its next phase of growth and wish him well in his next endeavour," said Board member Bryan Reyhani.
About Millennial Esports Corp.
Millennial Esports Corp. (MEC) recently restructured its business and leadership team. MEC now focuses exclusively on two areas – esports racing and esports data provision. With publishing, IP, content, and data expertise in its portfolio, combined with a new board and management team, MEC is ready to lead the rush to profitability in the esports industry.
MEC aims to revolutionise esports racing and the racing gaming genre via its industry-leading gaming studio Eden Games (Lyon France) which focuses on mobile racing games and its unique motorsport IP, including World's Fastest Gamer (created and managed by wholly-owned subsidiary IDEAS+CARS, Silverstone UK).
Building on the leading position of Stream Hatchet (a Barcelona, Spain-based wholly-owned subsidiary) MEC provides robust esports data and management information to brands, sponsors, and industry leaders. This data allows the esports industry to use this data to monetize the huge number of eyeballs in the gaming and esports space.
SOURCE Millennial Esports Corp.
IDN Media Officially Enters Esports By Acquiring ggwp.id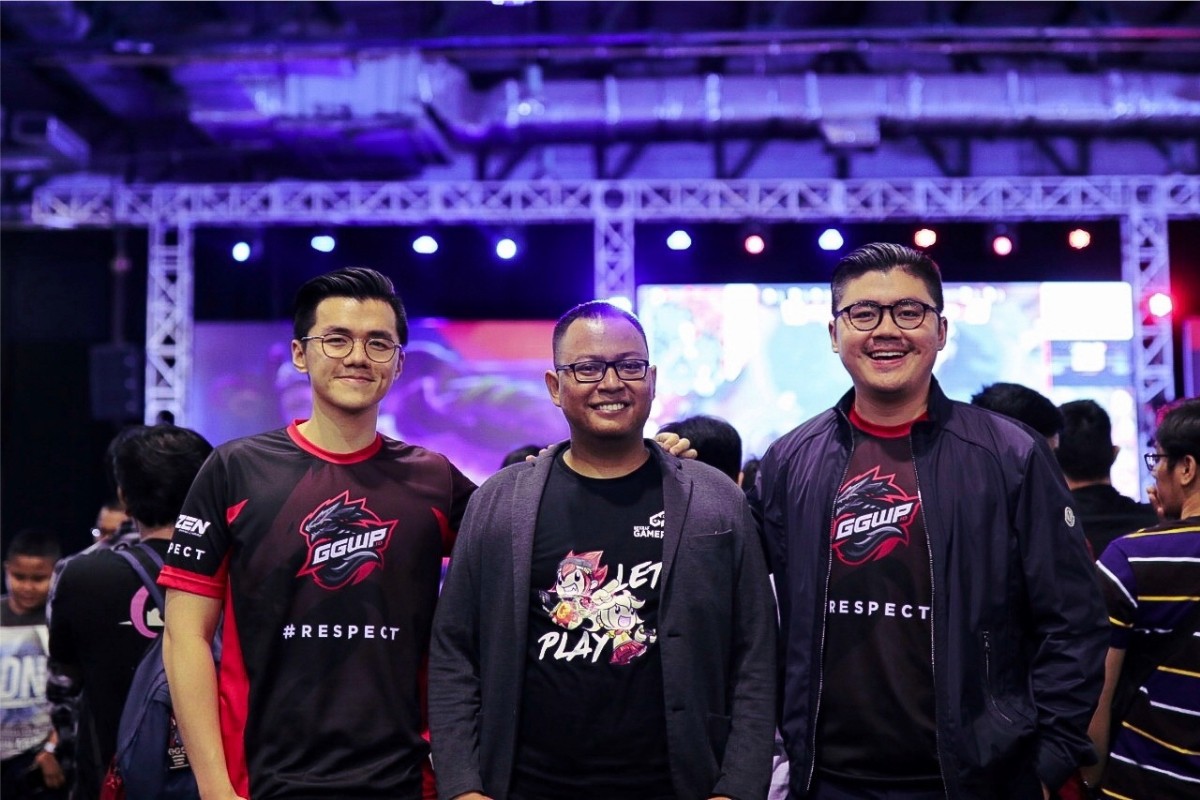 Reading Time:
2
minutes
IDN Media officially enters the eSports industry by acquiring GGWP.ID, the leading eSports media in Indonesia. Ricky Setiawan, who is the founder of GGWP.ID, will keep his role as the CEO of a 60-people team of GGWP.ID.
The eSports industry has grown rapidly in the past few years, especially in Indonesia. Understanding the potential, IDN Media believes that eSports' massive growth is just the beginning. It is indicated by the increase number of eSports players, viewers, and enthusiasts in Indonesia. As a result, 2019 and 2020 are projected to be the years of eSports by many industry experts.
As a one-stop eSports company, GGWP.ID will have 4 main business units: 1) eSports Media, 2) eSports Tournament Platform, 3) eSports Team, and 4) eSports Creative. eSports Media is a multi-platform media for eSports enthusiasts in Indonesia. eSports Tournament Platform is a platform that allows eSports enthusiasts to create and organize tournaments by themselves instantly. eSports Team is a professional eSports team that competes in popular games. eSports Creative is a multi-platform digital agency focusing on brand storytelling, content creation, and online activation.
In addition, GGWP.ID also hosts the leading gaming event in Indonesia, Game Prime, together with BEKRAF (Badan Ekonomi Kreatif) Republik Indonesia /  IACE (Indonesian Agency for Creative Economy) and AGI (Asosiasi Game Indonesia) – an Indonesian game association.
IDN Media is aiming to make GGWP.ID become the 'ESPN' of eSports in Indonesia and would like to change the perception about eSports from its stereotypical perspective – that playing games brings negative impacts. In fact, eSports can improve intelligence, teamwork, focus, and strategic thinking for Millennials and Gen Z. Through GGWP.ID, IDN Media wants to build more awareness and exposure of the opportunities that eSports can bring to society, including to eSports players, enthusiasts, content creators, and brands.
Winston Utomo, Founder & CEO of IDN Media – "We are very excited to enter the eSports industry and work together with Ricky and the whole GGWP.ID team. We believe that the eSports phenomenon has just begun. With GGWP.ID, we envision to create the biggest and most impactful eSports company in the region for Millennials and Gen Z."
Ricky Setiawan, Founder & CEO of GGWP.ID – "We are very thrilled to join IDN Media and to work together with Winston, William, and the whole IDN Media team. As the leading media company for Millennials and Gen Z in Indonesia, IDN Media can help us reach more audience and accelerate our vision to make eSports available for everyone."