What to expect from esport in 2019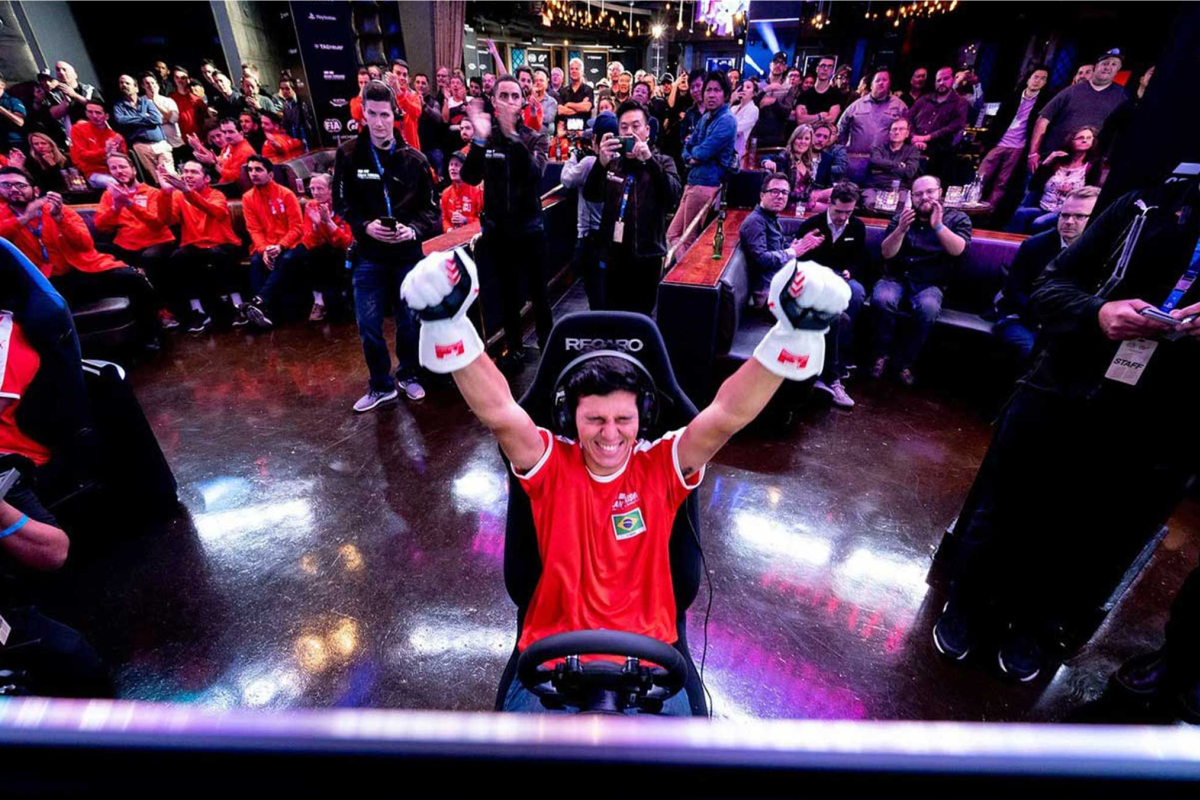 Reading Time:
5
minutes
Esports have grown to a massive industry in just the past few years, and 2019 is predicted to be even bigger. Many industry analysts predict global esport revenue to surpass $1.1 billion USD in 2019. Expected revenue breaks down as follows:
Obviously, this means huge tournament prizes and team earnings for competitors this year.
2019 Esport Games
We're going to see game genres mixed up a bit more in 2019 esports. While RTS and MOBA games have traditionally been the most popular esport games, a handful of fighting and shooter titles are slated to be rising stars in 2019. Of particular interest are the rise of battle royale games, which we'll touch on briefly.
The games anticipated to do most hotly in 2019 global esports are as follows:
Overwatch
Fortnite
Dota 2
League of Legends
CS: GO
Call of Duty: Black Ops 4
PubG
Super Smash Bros. Ultimate
Clash Royale
Magic: The Gathering Arena
A dark horse also arose early in February, Apex Legends. Many of the 2019 esport predictions were made at the end of December 2018, or early January 2019. Apex Legends was released early February, with zero marketing behind it – Apex Legends literally came out of left field (American slang meaning "totally unexpected", for you global readers).
The reason Apex Legends is worth mentioning is that the game hit 25 million players only a week after being released. It also became the #1 live-streamed game on Twitch, ending February with an average 217,997 viewers, or around 11% of Twitch's total audience. This is no small feat for a game that was released completely unannounced into the wild west of the battle royale genre.
If Apex Legends continues the popularity trend, it could also become a hot item in 2019 esports.
Of course you see some old staples on the list of games. Dota 2 and League of Legends are certainly not going anywhere, being the most popular MOBAs on a global scale.
Also of growing interest are racing and sport games (oh, the irony of playing sports games in esports). There are a number of smaller esport leagues dedicated exclusively to racing games, such as the F1 eSports Series, and the GT Championships.
There is also potential for more indie and browser-based titles in smaller esport leagues. Mobile Esports, for example, partnered up with Blayze Games, the developers of the popular browser-based first-person shooter Bullet Force and offers tournament grand prizes of $500. Other popular browser games have good Twitch and Youtube stream followings – Slither.io for example has 17,307 followers on Twitch.
Indeed, this game could be a cool niche for the browser based esport racing scene. As for sports, games like NBA 2K and FIFA have serious dedicated leagues as well. Especially the latter, as many enjoy playing soccer games particularly in Europe.
2019 Esport Sponsors
A lot of global brands are getting into esport endorsement – in fact, just a few days ago Nike inked its first esport sponsorship deal, following the heels of Adidas and Puma (pun intended). This adds to the growing list of high-profile brands that are sponsoring esports. Esport sponsors fall into the categories 'endemic' and 'non-endemic'. Endemic sponsors are companies that are related to esports in some way, such as selling PC hardware and other technology manufacturers. Non-endemic sponsors are companies that have pretty much nothing to do with esports, like Nike.
Many articles that list esport sponsors put food and drink companies in the "non-endemic" category, but I disagree. Brands like Chipotle, Mountain Dew, and Snickers are every bit as endemic to esports as Corsair, Intel, and MSI. Gamers gotta eat, and we've got a reputation for unhealthy diets, right? Other 'non-endemic' brands like Gillette, well… you know, some esports players really do badly need a shave. So it fits.
Here are the top non-endemic global sponsors for esports in 2018 / 2019:
Adidas
Gillette
Geico
Tinder
Mercedes Benz
Airbus
Nike
The top endemic global sponsors for esports in 2018 / 2019:
HyperX
Intel
Red Bull
Monster Energy
Mountain Dew
Alienware
Logitech
Corsair
Razer
iBuyPower
Twitch
Honestly I could continue, but it's a pretty huge list and my editor will think I'm just filling word count. Check out Esports marketing blog, they cover this stuff more in-depth.
China Banhammers Like, Everybody
One thing of note is how China plays into the market – or doesn't play in the market, to be more technical. While many analysts include China in their "global esport revenue" reports, China lately has been taking its ball and playing at home. The country has a massive esport scene that caters to native games, which are not seen on the international level.
China's biggest esport game is Honor of Kings, also known as Arena of Valor on the international market. It's pretty much been China's biggest MOBA for awhile, and has expanded to the Asia-Pacific region. Honor of Kings was released internationally as Arena of Valor, but hasn't seen the same success its enjoyed in China.
To add to this, mainland China also recently banned a number of highly popular esport games, while putting others on a "watch list". It's an effort from their Online Ethics Committee to crack down on 'vulgarity' and explicit violence in video games. The most popular esport games banned games in mainland China are:
PubG
Fortnite
H1Z1
Alliance of Valiant Arms
Here's a full list of games that were either banned or put on a watch / review list in mainland China – you'll notice a few Chinese games are also on the list, including Arena of Valor, the game I just said was China's biggest esport draw. Tencent, the developers of Arena of Valor, actually skipped off to Hong Kong for laxer laws, tweeting "after everything we did for you 🙁 @XiJingpingreal". Actually I'm making that up, they didn't tweet anything. But they did skip off to Hong Kong.
In any case, when you take into considering mainland China's clamping down on mobile games for their "corruption of youth" potential, then it's not hard to believe North America will once again be the largest esports market in 2019. America boasted esport revenues of $409.1 million in 2018, and I'm pretty sure we won the most esport trophies. What's that? South Korea, you say? They don't count. Their public education was replaced with MOBA training campuses years ago.
I'm 99% positive these photos are from South Korean elementary schools. Prove me wrong.
Torque Esports teams with Blake Broadcasting to extend reach in North America, Europe, and Asia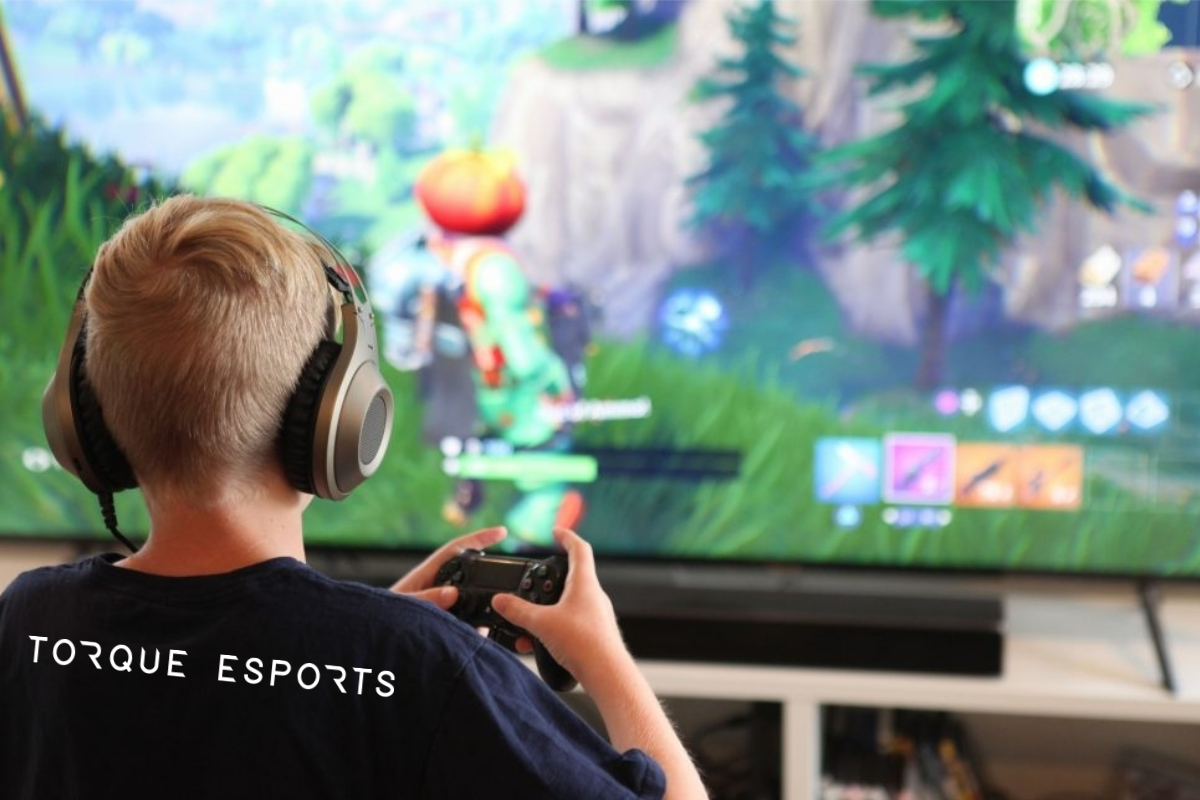 Reading Time:
2
minutes
Torque Esports Corp. ("Torque" or the "Company") and UMG Gaming's esports gaming content is positioned to reach millions of homes worldwide thanks to a programming syndication agreement with Blake Broadcasting.
Blake Broadcasting is a leader in broadcast innovation, consolidating global reach around the world in satellite, OTA (over the air) and OTT (over the top online) distribution – reaching a worldwide audience.
UMG's range of live-streamed esports competitions and series will now be shown globally on Blake networks across North America, Europe, and the Asia-Pacific region.
The leading platform for online tournament play, esports events, and programming, UMG has generated more than 1.2 billion page views, 25 million video views, and has paid out more than US$3 million in prize money.
"We had been planning our syndication efforts towards the Esports Upfronts event, which was to be held in April in New York," said Torque Esports President and CEO, Darren Cox.
"The rapid shift of interest in our existing simulator racing and competitive gaming content has been overwhelming. We had already been talking with Blake Broadcasting, so it seemed fitting to expand that deal to all of Torque & UMG Content."
The recent launches of major sim racing events such as The Race All-Star Esports Battle and Legends Trophy plus the UMG's Collegiate Clash events, were key drivers to sparking this relationship between Blake Broadcasting and Torque Esports.
This joint effort will bring exceptional reach for Torque Esports' advertisers and sponsors in addition to our existing presence and reach to the competitive gaming audience.
"The live content pipeline, especially in sports, all but dried up overnight," said Bob Blake, CEO of Blake Broadcasting.
"Torque & UMG Gaming already had a strong portfolio of competitive gaming content, from virtual motorsports to traditional series and remote competitions. The quality of Torque's programming and deep experience and history made the decision easy.
"Adding Overwatch Collegiate Clash and The Race All-Stars Esports Battle motorsport events to their catalog just strengthens our joint effort further."
The Torque Esports group also includes the Barcelona, Spain-based data analytics experts Stream Hatchet; Lyon, France-based game studio, Eden Games; Maranello, Italy-based motorsport simulator company, Allinsports; Silverstone, UK-based content and esports tournament creators, IDEAS+CARS; plus London-UK-based motorsport and esports racing media platform, The Race.
About Torque Esports:
Torque focuses on three areas – esports data provision, esport tournament hosting and esports racing. Torque aims to revolutionize esports racing and the racing gaming genre via its industry-leading gaming studio Eden Games which focuses on mobile racing games and its unique motorsport IP, including World's Fastest Gamer (created and managed by wholly-owned subsidiary IDEAS+CARS, Silverstone UK). With the proposed acquisition of simulator company Allinsports – Torque offers gamers everything from Free to Play mobile games to the highest end simulators. Building on the leading position of Stream Hatchet, a wholly-owned subsidiary, Torque also provides robust esports data and management information to brands, sponsors, and industry leaders. Its tournament organizing arm, UMG, has recently added a digital tournament platform to its portfolio of assets in its ever-growing ecosystem.
SOURCE Torque Esports Corp.
Online Casino and Sportsbook BETZEST™ launches Esports product powered by leading Sportsbook provider BetRadar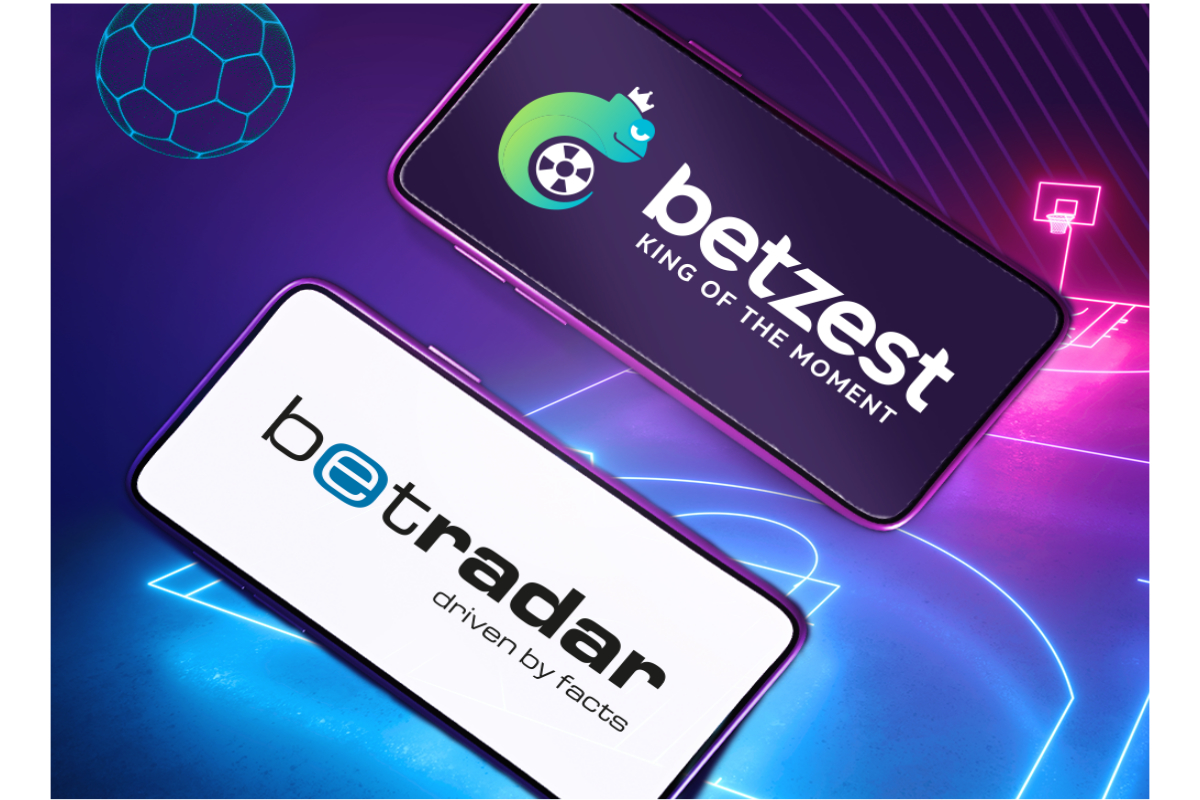 Reading Time:
< 1
minute
Betzest just launched the full suite of BetRadar online Esports content added to their portfolio.
In partnership with BetRadar Betzest expands their offering to players with an opportunity to access BetRadar's full range of Esports including most popular video games such as Counter-Strike, Dota, LOL (League Of Legends), Motorsport, Overwatch, StarCraft, etc.
Furthermore, Betzest increases their Virtual betting portfolio with a multi-competition that includes Virtual Football Champions Cup, Virtual World Cup, Virtual Football League, Simulated Reality Leagues, as well as Virtual Basketball, Virtual Horse and Dog Racing and Virtual Tennis.
Marius Filip, Founder/CMO at Betzest, said:  We are always looking to improve Betzest™ Sportsbook product for our players. In partnership with BetRadar, we are excited to add an extra dimension to our Esports offering.  Highly innovative and entertaining E-Sports video games will add to our customer experience with high-frequency betting opportunities on offer around the clock.
Esports will add on to our remarkable collection of world-class sports betting, casino, live casino and Virtual sports.
About Betzest:
Betzest is your leading premier Online Casino and Sportsbook operator run by a team of experienced i-gaming experts.
Due to its unique product and marketing proposition, Betzest is rapidly establishing itself as one of the most trustworthy and reliable gaming company.
Betzest is offering unrivalled sports betting and casino games experience now under reputable MGA license. The company operations continue to expand in variety of markets and online gambling verticals such as Live Betting, Live Casino , Virtual Sports and e-Sports. Betzest boasts its robust and multi-functional online sports betting & Casino operating on SportingTech platform. Today Betzest has more than 60 employees across four offices all committed to delivering amazing player experiences on each of their verticals, partnering with top gaming providers.
Hawks Talon Out of NBA 2K League "Three For All Showdown"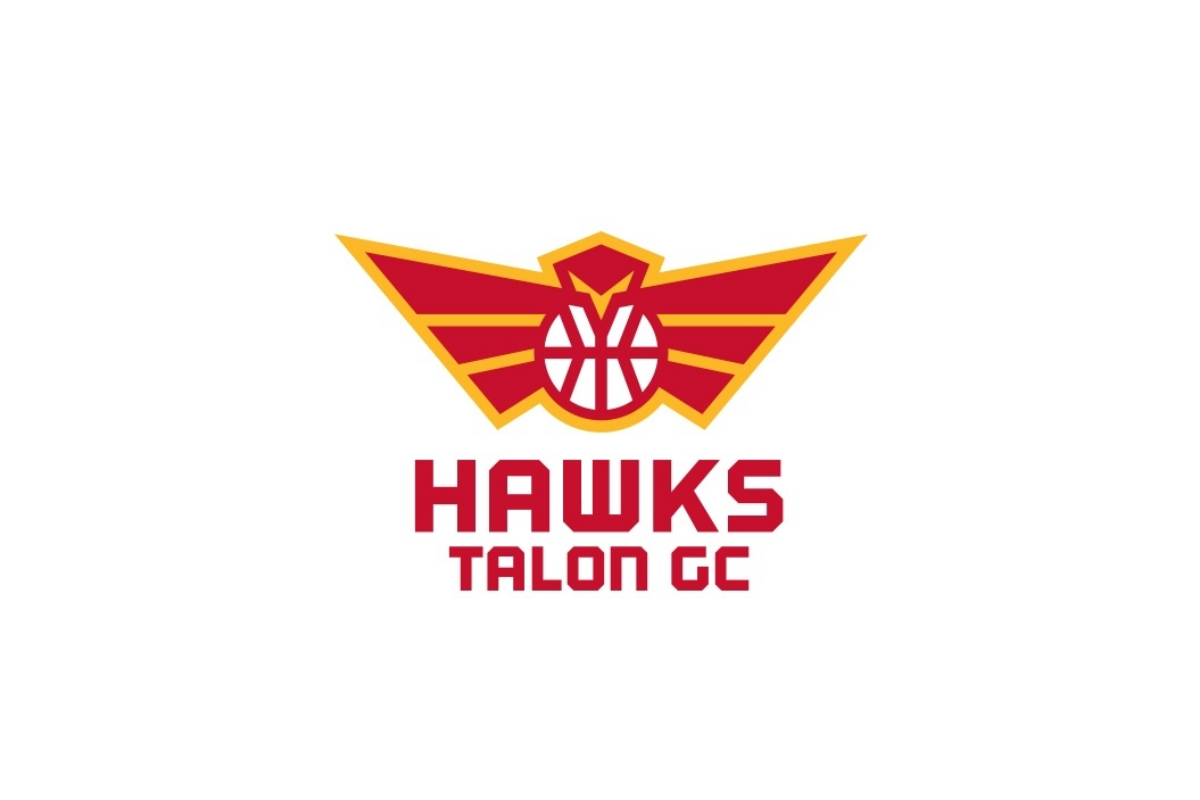 Reading Time:
< 1
minute
Hawks Talon Gaming Club, the official NBA 2K League affiliate of the Atlanta Hawks, has competed and lost in a best-of-three format against Wizards District Gaming, the official NBA 2K League affiliate of the Washington Wizards, by scores of 15-21 and 18-21.
"The Three For All Showdown was a great opportunity for us to get more experience playing together on the virtual stage. While we didn't get the outcome that we were looking for, we're ready to move forward and focus on the upcoming season," Hawks Talon GC Head Coach Wesley Acuff said.
The NBA 2K League "Three For All Showdown" features WNBA and G League ballers, special guests, pro athletes from other sports leagues, the top fan teams from last week's bracket and some of the top 2K League players. All series aside from the final rounds of each bracket will be played in best-of-three format with the final round matchups being best-of-five.