NCAA Terminates Sports Betting Policy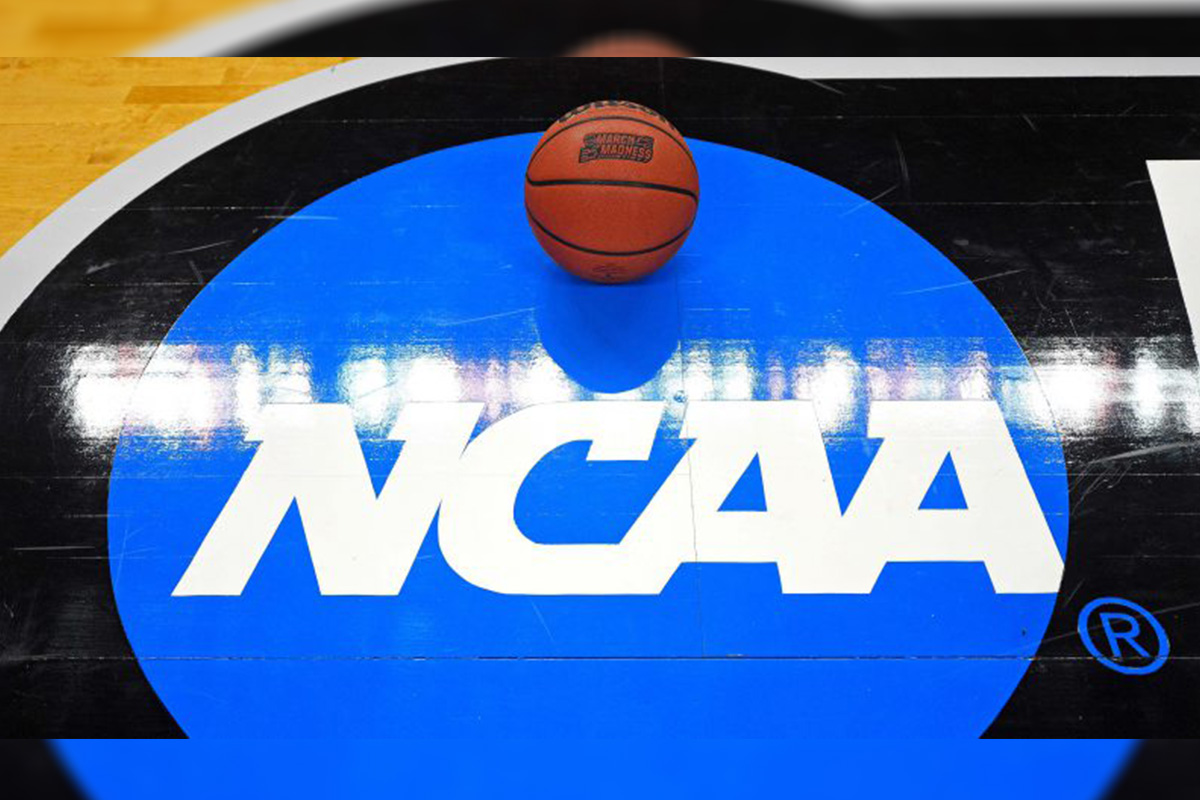 Reading Time:
1
minute
NCAA, the collegiate governing body, has decided to end its policy that prevented championship games from being held in states with legalised sports betting.
The policy prohibited title games, such as the March Madness final, from being held in places like Las Vegas, where single-game sports betting is legal.
"While the board stressed that an exemption of college sports in any federal or state legislation is desired, it emphasised that any proposed legislation should protect student-athlete well-being and the integrity of games," reads an NCAA statement.
NCAA President Mark Emmert said that sports betting has a significant impact on everything they do in college sports. "It's going to threaten the integrity of college sports in many ways unless we are willing to act boldly and strongly," he added.
ARB Labs to Launch ChipVue 2.0 at Global Gaming Expo 2019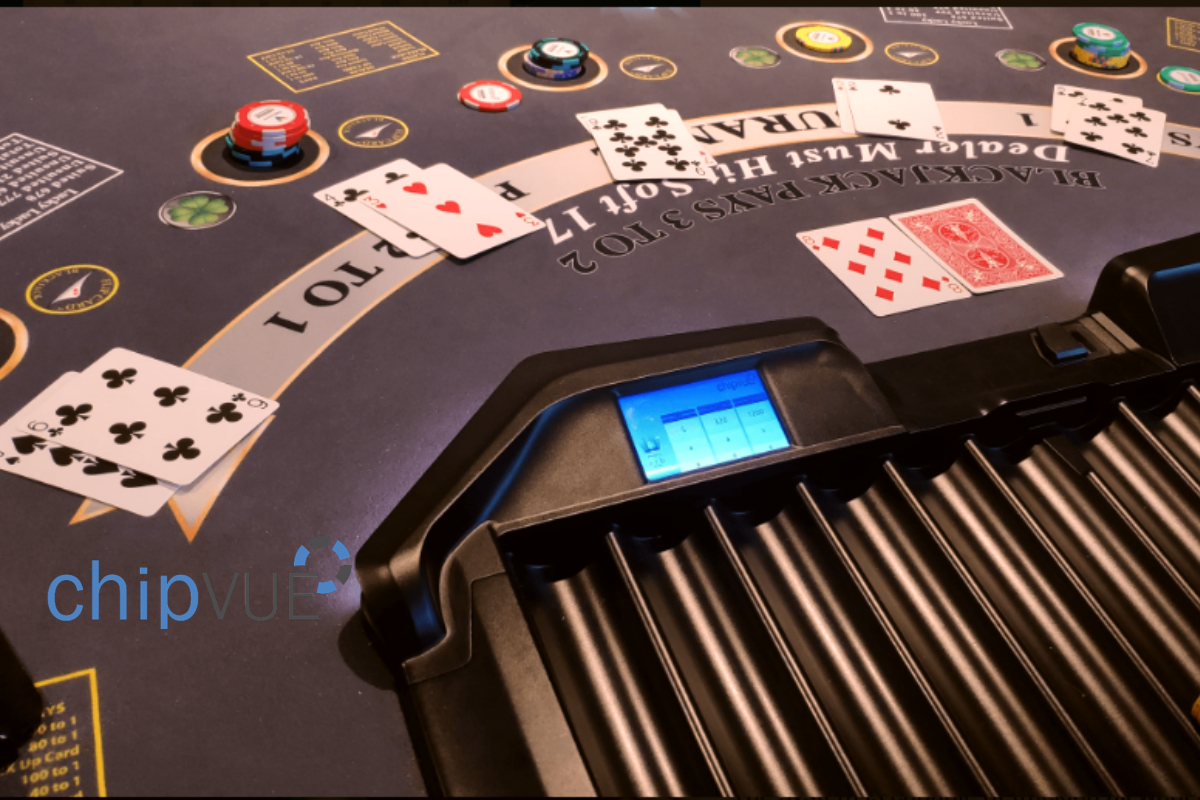 Reading Time:
1
minute
ARB Labs is going to launch a new technology named ChipVue 2.0 at the G2E show in Las Vegas on October 15–17. The Company will be demonstrating its proprietary technologies in booth #3833 at the Sands Expo and Convention Centre.
ChipVue 2.0 is a groundbreaking technology for automatically recording all gaming activities at live tables. This fully GLI certified system has the easiest installation process on the market, without needing RFID chips, special tables, or extensive hardware reconfiguration from casinos. ChipVue 2.0 enables additional hardware, software and casino operations optimisation features.
ChipVue 2.0 provides casinos with real-time data on a table-by-table, player-by-player, and dealer-by-dealer basis—at a level of detail that has never been made possible in the gaming industry.
New Report Reveals Americans View Casino Industry More Favorably Than Ever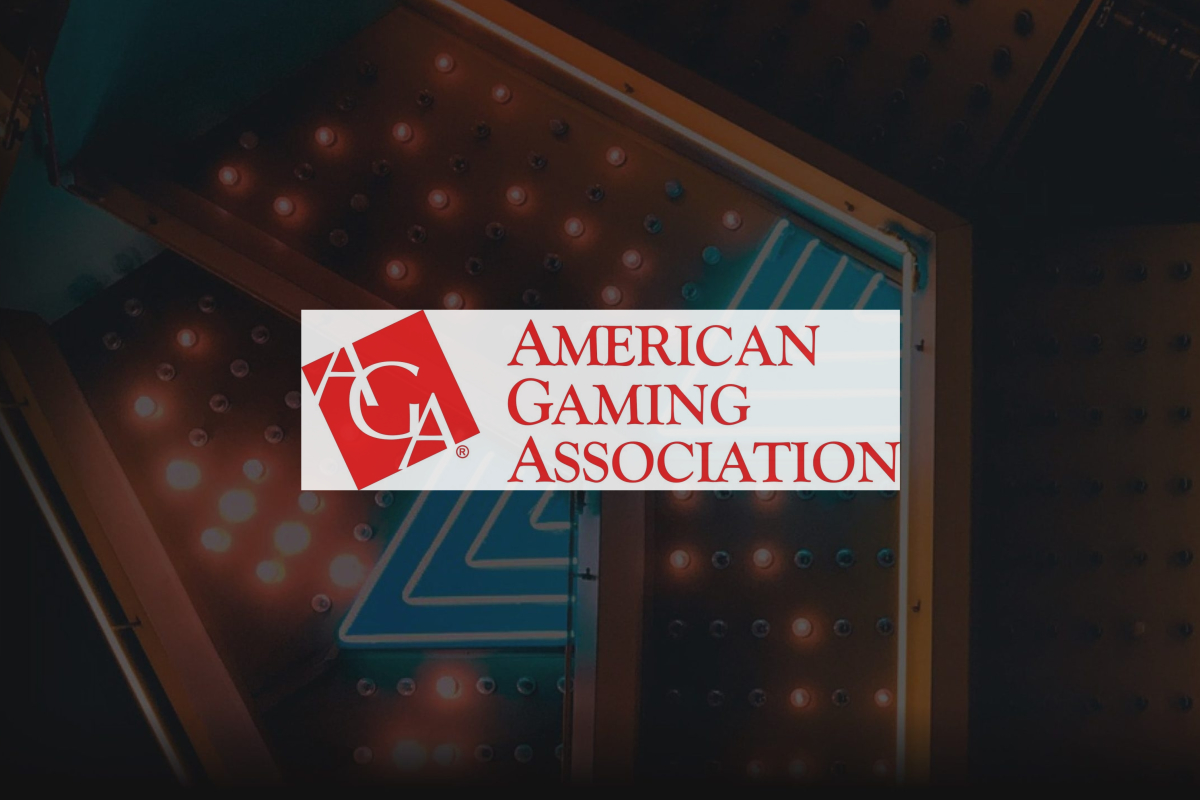 Reading Time:
2
minutes
Americans Associate Gaming Industry with Job Creation, Innovation
A record 49 percent of American adults have a favorable view of the casino gaming industry, up four percentage points from 2018, according to new research from the American Gaming Association (AGA). The research was unveiled today at the Global Gaming Expo (G2E), the premier gathering of the global gaming industry presented by the AGA and organized by Reed Exhibitions.
The increase in favorability coincides with a surge in casino visitation and a widespread perception that the industry provides innovative, high-quality entertainment while supporting economic growth.The share of American adults that visited a casino in the last year jumped to 44 percent in 2019, up nine percentage points from 2018. This trend looks to continue as almost half of all Americans (49%) say they will visit a casino to gamble over the next 12 months, up from 41 percent in 2018.
"The favorability of our industry has never been higher," said Bill Miller, president and CEO of the American Gaming Association. "As gaming expands across the U.S. and more Americans engage with our industry's offerings, they see firsthand gaming's positive impact on local economies and its value as a community partner. I'm committed to continuing the association's work to translate gaming's vast popularity into political capital, one of my top priorities for AGA."
Additional highlights from the survey include:
Nearly half of Americans (49%) say that casinos help the communities where they are located, while clear majorities say that casinos specifically help local economies (57%) and create jobs (71%).
Two-in-three Americans (67%) think the gaming industry provides high-quality entertainment and 63 percent believe casino entertainment options are innovative.
These results come at a time of unprecedented growth for the gaming industry. With the spread of legal, regulated sports betting, 43 states plus the District of Columbia will soon have some form of casino gaming or sports betting. Gaming revenue for the U.S. casino industry reached an all-time high of $75.4 billion last year according to AGA's annual State of the States report and National Indian Gaming Commission data. Today's findings are consistent with previous AGA research showing nearly nine out of 10 Americans view gaming as a mainstream form of entertainment.
Methodology
The Mellman Group conducted this survey of Americans' attitudes on behalf of the American Gaming Association between Sept. 13-19, 2019 among a national sample of 1,000 registered voters. The interviews were conducted both online and via phone. Results from the full survey have a margin of error of +/- 3.1 percent.
About AGA:
The American Gaming Association is the premier national trade group representing the $261 billion U.S. casino industry, which supports 1.8 million jobs nationwide. AGA members include commercial and tribal casino operators, gaming suppliers, and other entities affiliated with the gaming industry. It is the mission of the AGA to achieve sound policies and regulations consistent with casino gaming's modern appeal and vast economic contributions.
San Manuel Casino Signs On As A Founding Partner Of Allegiant Stadium And Proud Partner Of The Raiders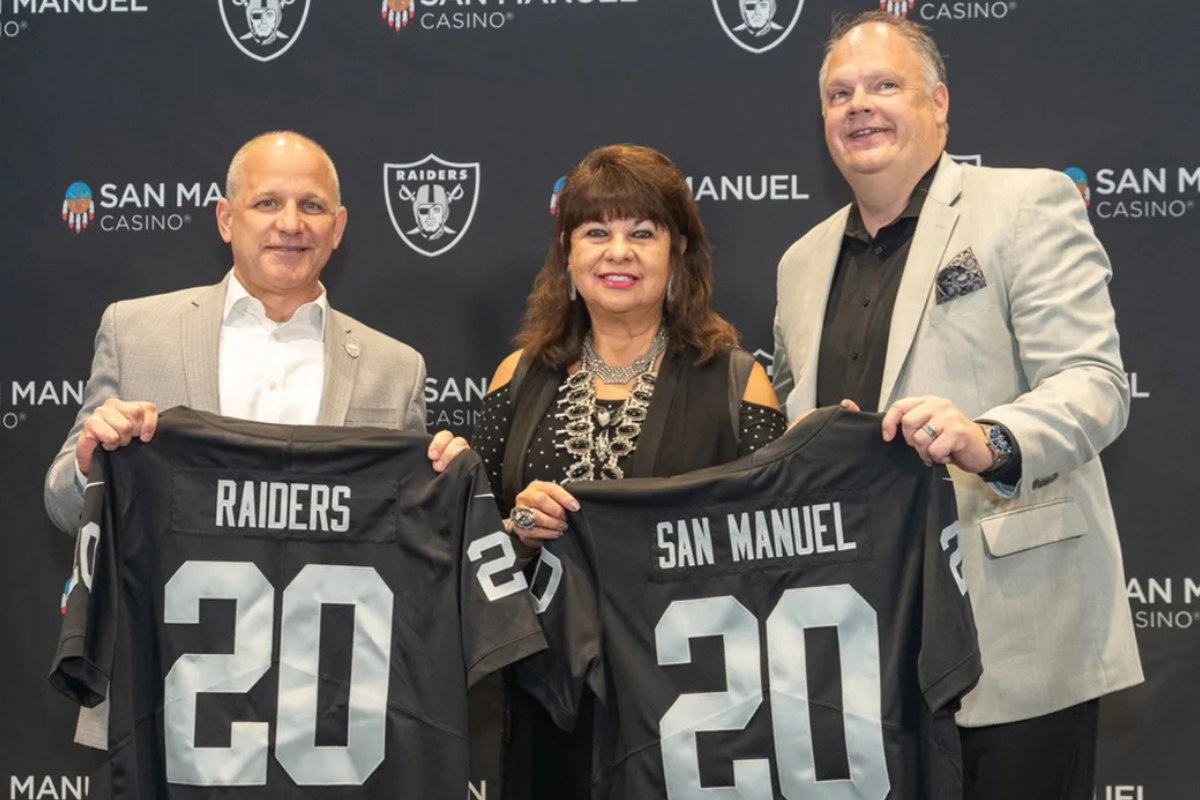 Reading Time:
2
minutes
San Manuel to Become the Official Southern California Casino of Allegiant Stadium in Las Vegas
San Manuel Band of Mission Indians announced a partnership with Allegiant Stadium and the Raiders. The partnership designates San Manuel Casino as a Founding Partner of Allegiant Stadium and a proud sponsor of the Raiders starting with the 2020 season.
"The popularity of the Raiders in Southern California is unmatched," said Loren Gill, CEO of the San Manuel Band of Mission Indians. "Through this partnership, we are thrilled to offer our guests more access to high-quality sports and entertainment."
"We are pleased to have San Manuel Casino as a founding partner of Allegiant Stadium," said Raiders President Marc Badain. "Together, we remain aligned in our dedication to providing our fans with the best-in-class experience."
San Manuel and the Raiders celebrated their new partnership in Las Vegas on Monday, October 14th. The private event was attended by members of the San Manuel Band of Mission Indians, San Manuel Executives, Raiders Executives, and Raiders Alumnus Leo Gray.
San Manuel proudly supports nine other professional sports teams across the NFL, NHL, MLB and MLS.
San Manuel Casino is located at 777 San Manuel Blvd., Highland, CA 92346. For more information, visit www.sanmanuel.com.
Legends Global Partnerships represented the Raiders to secure the Founding Partnership with
San Manuel Casino as a part of their duties as the stadium's official premium ticketing and sponsorships agency.
About San Manuel Casino:
San Manuel Casino is Southern California's one-stop destination for entertainment and fun, located just 60 minutes from downtown Los Angeles and a short drive from LA-Ontario International Airport. Millions of guests each year enjoy more than 4,700 slots, Vegas-style blackjack, high-limit gaming, incredible entertainment, sumptuous dining and a generous player's reward program. Since 1986, players have received over $2 billion in cash, prizes and giveaways, making any visit to San Manuel an exciting and memorable experience. For more information on San Manuel Casino, visit www.SanManuel.com.
About Allegiant Stadium:
Located adjacent to the world-famous Las Vegas Strip, with construction scheduled to be completed in 2020, Allegiant Stadium will become a global events destination, highlighted by the arrival of the NFL's iconic Raiders. Allegiant Stadium will be ideally located for both visitors and locals, fully enclosed and climate controlled with a capacity of 65,000. The technologically advanced stadium will host world-class entertainment including globally recognized sporting events such as the Pac-12 Championship Game and Las Vegas Bowl, concerts, as well as be the future home of UNLV Football. The Allegiant Stadium project is expected to generate an economic benefit of $620 million annually, while creating 6,000 permanent jobs in Southern Nevada.
SOURCE San Manuel Casino