What's at stake at the 2019 World Series of Poker main event?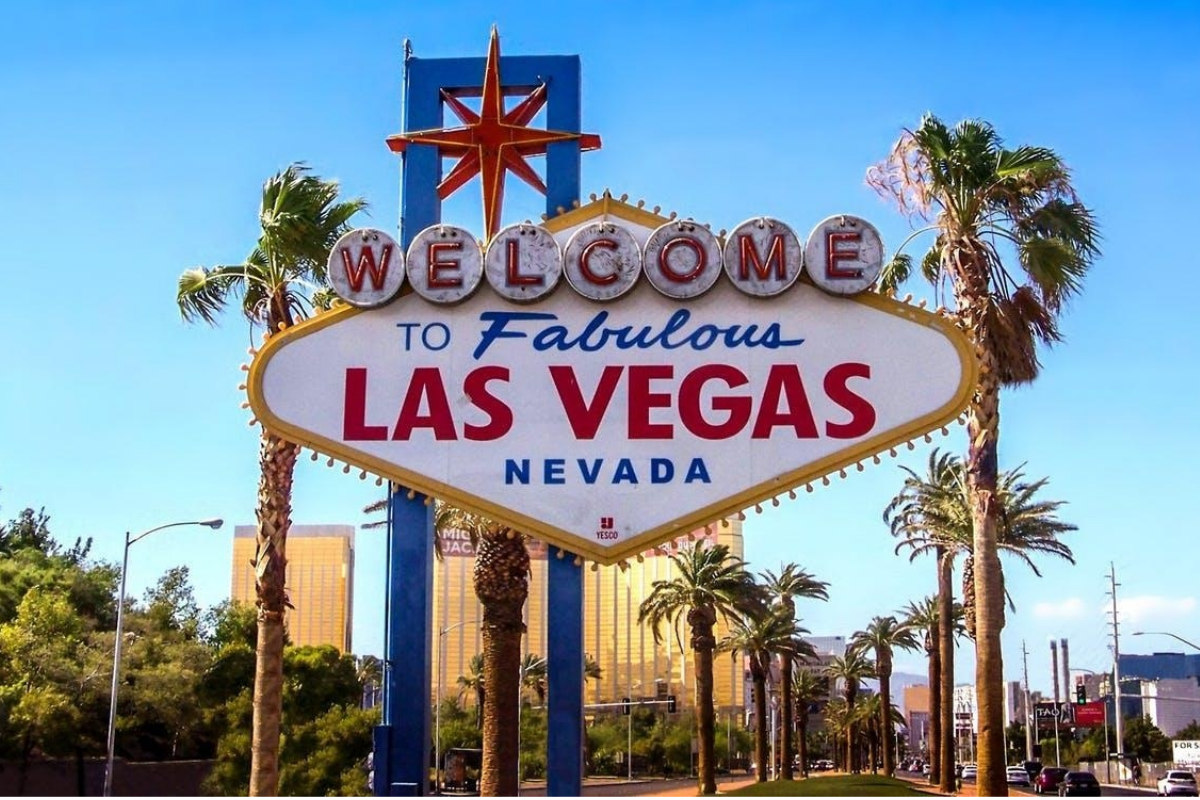 Reading Time:
3
minutes
The wait for the 2019 World Series of Poker is almost over with the event due to start in just a few weeks' time. That hasn't dampened the anticipation amongst poker fans or the thousands of players preparing to play in the WSOP tournaments.
This article gives you everything (almost) you need to know about the 2019 WSOP including estimated prize money, the best tournaments and a guide on how to enter the 2020 WSOP.
WSOP 2019
When is it?
The tournament starts on May 28th and last for just over a month and a half with the final table closing up on July 16th.
Where is it?
The Rio All-Suite Hotel & Casino in Las Vegas is the venue for the 50th WSOP event. This has been the official venue of the WSOP since it moved from original venue Binion's Horseshoe in the mid-noughties.
How many players have entered?
Official participation figures are yet to be released for the 2019 WSOP but the figure is expected to be an increase on last year's record-breaking figure of 123, 865. Of that figure only 7,874 featured in the WSOP main event.
What's the prize money?
The 123,865 participants involved last year contributed towards a staggering figure of $266,889,193 in prize money. With numbers expected to increase this time around that figure will be slightly higher although it will still be some way off the $300 million mark.
What events are on?
Undoubtedly the biggest draw of the WSOP is the main event which will see the world's best players battle it out for supremacy. This final table of this event finishes the entire poker festival with the winner scooping a minimum $10 million in prize money.
Elsewhere players can enjoy Millionaire Maker, Seniors No-Limit, Monster Stack, Big 50 and Crazy Eight's. The competition in these events will be less fierce but there will still be a of prize money available with the winner of the Big 50 getting their hands on a minimum $1 million.
(In 2003 accountant and amateur poker player Chris Moneymaker took the world of poker by storm, winning the tournament with an epic bluff against Sammy Farha.)
How to enter the WSOP
Unfortunately the time to enter this year's WSOP is almost over but you can always prepare to enter next year's tournament. You can do that in two-ways by paying your way in or by qualifying through a number of licensed events.
The buy-in option
This is by far the easiest option if you just want to get involved and make sure you're at the 2020 WSOP. Although at $10,000 the buy-in for the main event is slightly expensive. If money is no object to you then you may as well buy-in.
If like most of us ten thousand dollars sounds like a lot of money to spend on a poker tournament then fear not, there are other ways. Players sell stakes of their potential winnings to investors to raise the WSOP buy-in amount.
Alternatively if you're part of a poker league you can persuade the rest of the league to front the cost of a buy-in for the league's best player – you'll of course have to ensure you're the best player in the league.
Classic qualification
WSOP run a series of satellite events across the world in the run-up to their showpiece event where players can win entry to the WSOP main event. The vast majority of these tournaments tend to take place in the United States with a few taking place in Europe and Asia.
If you can't make it to any of these tournaments keep your eyes on the 888 Poker website. The online gambling company are the only officially licensed online satellite for the WSOP and regularly run qualification events throughout the year.
Who will win the 2019 WSOP?
After 10 hours of gruelling back and forth play, John Cynn finally overcame Tony Miles in a heads-up to win the 2018 WSOP. You might expect then that Cynn will be the hot favourite to take the crown again this year.
However if history has told us one thing about the WSOP it's that it is incredibly hard to retain your poker crown. Tony Miles will be among the front runners to go one better than last time with Joe Cada, Nicolas Manion and Michael Dyer all hoping to win the WSOP main event.
Where can I watch the 2019 WSOP?
Dedicated poker fans can get their card fix this summer on the WSOP live stream after subscribing. If you'd rather watch the action on your TV then the tournament will be shown live on ESPN in the United States.
MGM Resorts International And GVC Holdings Commit To Second Round Of Investment In US Sports Betting And Online Gaming Platform BetMGM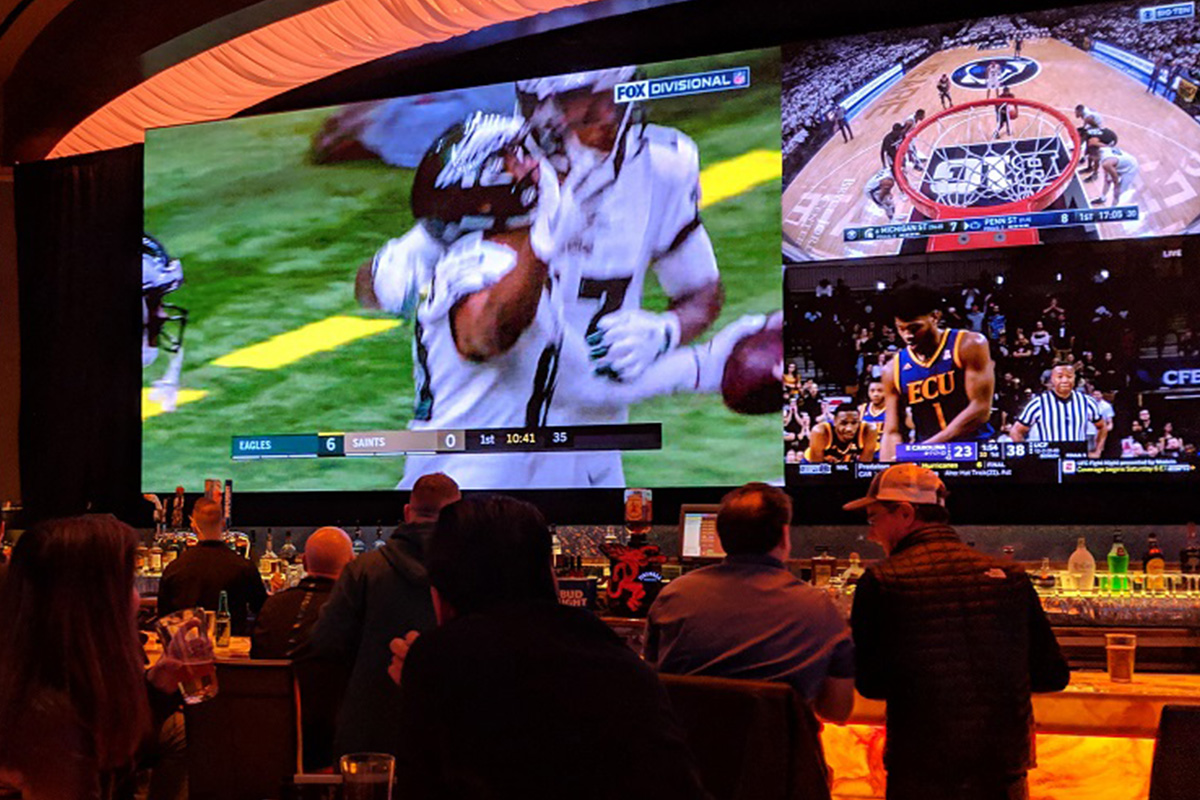 Reading Time:
5
minutes
ROAR Digital, LLC – the US sports betting and online gaming company operating as BetMGM and owned jointly by MGM Resorts International and GVC Holdings – announced that its shareholders have committed to a second round of investment, bringing the total to $450 million. This increase follows MGM Resorts' and GVC's total initial commitment of $200 million and underpins their commitment to BetMGM becoming a leading player in the rapidly growing US sports betting and iGaming markets. These two rounds of investment provide the Company with over $370 million of investable capital at present.
Since its launch in 2018, the Company has made significant progress and is on track to operate in 11 states by the end of 2020. In addition to the financial strength of both its shareholders, the Company benefits from MGM Resorts' leading brand, iconic physical properties, and loyal customer base, along with GVC's proprietary, globally-proven technology.
"We launched this business to combine the best of MGM Resorts and GVC, and establish BetMGM as a leading brand in the US sports betting and iGaming markets," said Adam Greenblatt, CEO of ROAR Digital, LLC. "With broad market access secured, our long-term technology foundations now firmly established, and a high performing team in place, this further unequivocal support from our two shareholders will ensure we can achieve leading market positions in this exciting industry that is growing even faster than our initial expectations."
Greenblatt concluded, "BetMGM is on track to generate over $130 million of net revenues this year predominantly from iGaming in New Jersey given the impact of COVID-19. With the return of sports and our growing operations across the US, we anticipate rapid growth in the coming year."
The Company's success will be built on its four core strategic tenets, each of which provide distinct competitive advantages:
1.  Market access:
The Company has already secured market access to 19 states1 which together reach approximately 50% of the US population. It has active operations in seven states with four more expected to launch by year end 2020.
With a best-in-class web, mobile, and desktop sportsbook platform as well as supporting MGM Resorts' brick and mortar sportsbook destinations, BetMGM's exclusive betting engine allows sports fans to place bets quickly, safely and easily in every channel. This superior experience, together with the Company's demonstrated strength in player onboarding and management as well as GVC's global sportsbook expertise, places BetMGM in a very strong position to achieve a leading share in the US sports betting market, estimated to achieve revenues of approximately $8.5 billion2 by 2025.
In iGaming, the Company has already achieved a leading market position in New Jersey with approximately 18% market share3 and gross gaming revenue growth of 210% in the second quarter of 2020 compared to the prior year quarter. The US iGaming market is estimated to achieve revenues of approximately $6.9 billion2 by 2025, and the Company believes that it can replicate this leading market position in other jurisdictions, as additional states legalize iGaming in the future.
2.  Customer reach:
The Company is uniquely positioned to access a wide range of customers through its partners, affiliates and its omni-channel approach.
MGM Resorts has an established portfolio of market-leading properties across the US, giving BetMGM access to market to millions of engaged and brand loyal customers. M life Rewards, MGM Resorts' loyalty program, has over 34 million members, of which approximately 18% are located in states planned to be live on the BetMGM platform by the end of 2020.
The Company is integrating M life Rewards in support of an omni-channel strategy such that BetMGM customers will become M life Members to earn and enjoy Tier status, recognition and rewards based on their sports and iGaming wagers. Likewise, existing M life Rewards members will now have a new way to earn Tier Credits and status based on sports and iGaming wagers placed with BetMGM. This integration is expected to drive new customer acquisition, omni-channel activity, as well as ongoing customer loyalty and engagement for BetMGM.
In addition, the Company has exclusive partnerships with Yahoo Sports and Buffalo Wild Wings. Upon the imminent return of sports, the Company is looking forward to launching BetMGM to Yahoo's 64 million monthly active users, including one of the largest fantasy sports player bases in the US.
3.  Product and technology:
BetMGM has exclusive access to GVC's proven, highly flexible, and highly scalable in-house technology platform, which gives it world-class infrastructure, tools and content in both iGaming and sports betting.
Access to proprietary and vertically integrated technology is a key strategic advantage in delivering a leading sports and gaming proposition to customers. Core benefits include speed of development, reducing time to market on innovative new features, platform stability and flexibility, and ease of use.  The technology platform has been fully optimized ahead of the return of US sports, with the Company enjoying support from a team of over 2,000 IT specialists, including a dedicated team servicing the BetMGM product.
The Company also benefits from the maturity and rich features of GVC's sports product, including an immersive in-play betting experience across an exhaustive range of sports as well as a range of industry leading bet management features such as Bet Rewards, Odds Boosts, Build-A-Bet, Edit-My-Bet and Auto Cash Out features. Combined with state-of-the-art engagement capabilities, best-in-class frictionless customer experience, as well as powerful omni-channel journeys and cross sell capabilities this gives BetMGM significant technological and experiential advantages. Internally developed, exclusive iGaming content has been key to BetMGM's success in New Jersey. The current strength of product and technology, combined with the pace of improvement and innovation, strongly supports the Company's leadership ambitions.
4.  People: 
In addition to being able to draw on the outstanding talent within both MGM Resorts and GVC, the Company has built an industry-leading team across a range of functions, including marketing, technology, product development, and customer engagement and retention.
The team has been hand-picked and combines deep industry experience from around the globe with US specialists in areas where local expertise is vital such as VIP, product UI/UX and customer research.
The US-based trading leadership team has a track-record of building trading operations and winning market share from incumbent players in the sports betting market. The approach and techniques further support the Company's growth agenda.
"Sports betting and iGaming are fundamental to what MGM Resorts does best," said Bill Hornbuckle, Acting CEO & President of MGM Resorts. "Our investment in ROAR is a demonstration of our continued excitement about the unique benefit of offering unforgettable, premier entertainment experiences to millions of our loyal guests directly through BetMGM. We believe this competitive advantage places BetMGM at the forefront of the most dynamic growth opportunity in all of US gaming and will ultimately deliver meaningful long-term value for our shareholders."
"These are exciting times for BetMGM, as it continues to expand its iGaming business while also offering customers an outstanding sports betting experience as live sports returns to the US," said Kenny Alexander, CEO of GVC. "We see enormous potential for the US market and are delighted to have such a strong foothold in it through our partnership with MGM Resorts. Our stake in BetMGM is, by some distance, the most important and exciting investment that GVC has ever made. We are absolutely committed to ensuring that the Company has the funding and technical resources needed to achieve long-term market leadership, whilst delivering significant value for shareholders."
SOURCE MGM Resorts International
Global Gaming Expo Announces Las Vegas Event Cancellation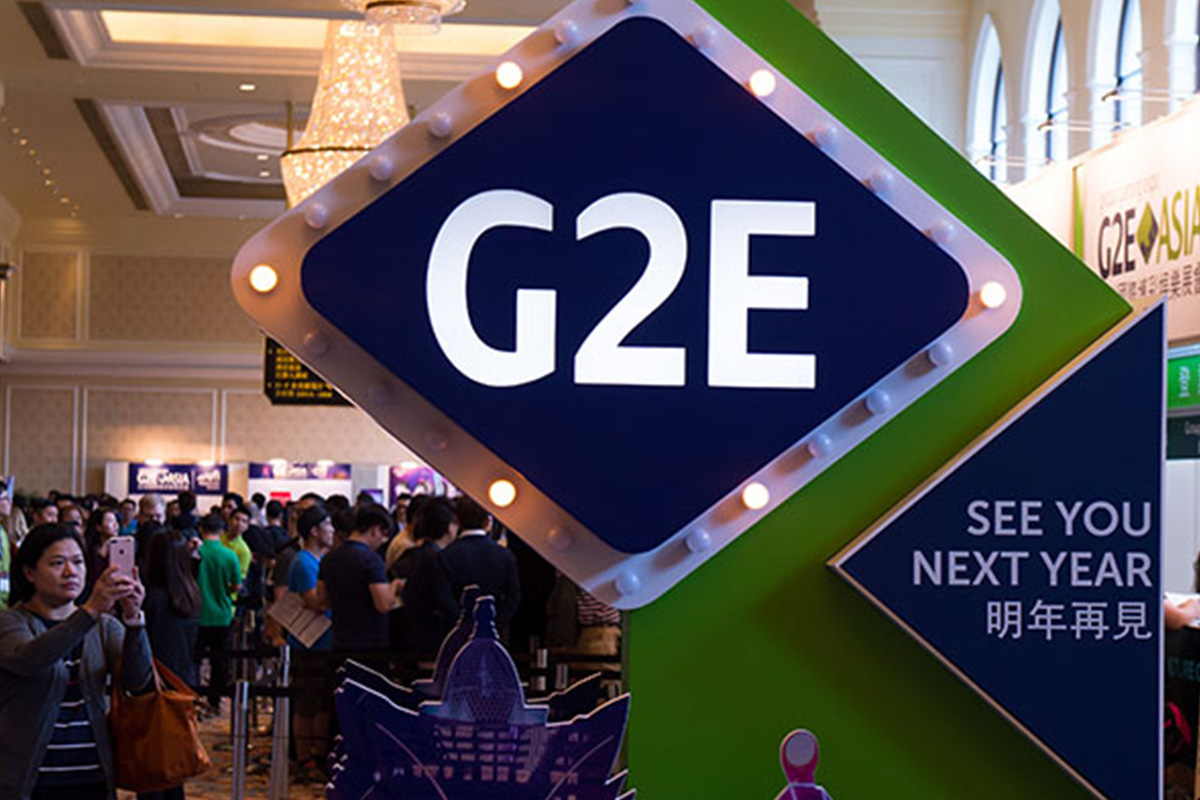 Reading Time:
2
minutes
Global Travel Restrictions, Uncertain Guidance Prompt Show Organizers to Eliminate All In-Person Elements
The American Gaming Association (AGA), with partner Reed Exhibitions, formally announced the cancellation of the Global Gaming Expo (G2E), the gaming industry's top global event. The show's organizers are committed to facilitating economic, education, and networking opportunities for the global gaming industry through a series of virtual G2E events throughout the rest of the year to better reflect the current environment. G2E was scheduled to take place October 5-8, 2020; the next in-person edition of the Global Gaming Expo (G2E) will take place October 4-7, 2021 at the Sands Expo and Convention Center.
"In light of continued uncertainty around a viable marketplace at a physical G2E show, global travel restrictions, and currently unknown guidance on large public gatherings this fall, we have come to the unfortunate conclusion that we simply cannot hold an in-person G2E this year," said AGA President and CEO Bill Miller. "Health and safety have always been our top priority and the uncertainty created by the ongoing pandemic makes this the prudent decision ahead of critical deadlines for exhibitors planning to participate."
For 20 years, G2E has welcomed nearly 30,000 attendees annually from across the globe, including executives representing key industry partners such as the Association of Gaming Equipment Manufacturers, as well as the world's top casino operators, sports betting companies, and FinTech and digital payments facilitators, among others.
"We arrived at this decision after thoughtfully engaging with national, state, and local public health authorities, as well as exhibitors and buyers who have shared industry observations and priorities. Ultimately, it became clear that proceeding with an in-person gathering simply was not feasible," said Hervé Sedky, Reed Exhibitions Americas President.
"It is our commitment to use G2E's platform, as the leading convener of the global gaming community, to continue to deliver unparalleled education content, inspiring collaboration, and innovative ideas as the industry readies for continued growth," added Sedky.
"As the country works to reopen, the American gaming industry continues to adapt and provide the safest possible experience for our employees and customers while continuing to support the communities in which we operate. We look forward to the moment when we can convene together again with our colleagues from across the world and celebrate the resilience that our industry is known for," concluded Miller.
The event organizers will announce plans for virtual events and education in the near future.
FlowPlay Crosses $250,000 Milestone in Funds Raised for American Cancer Society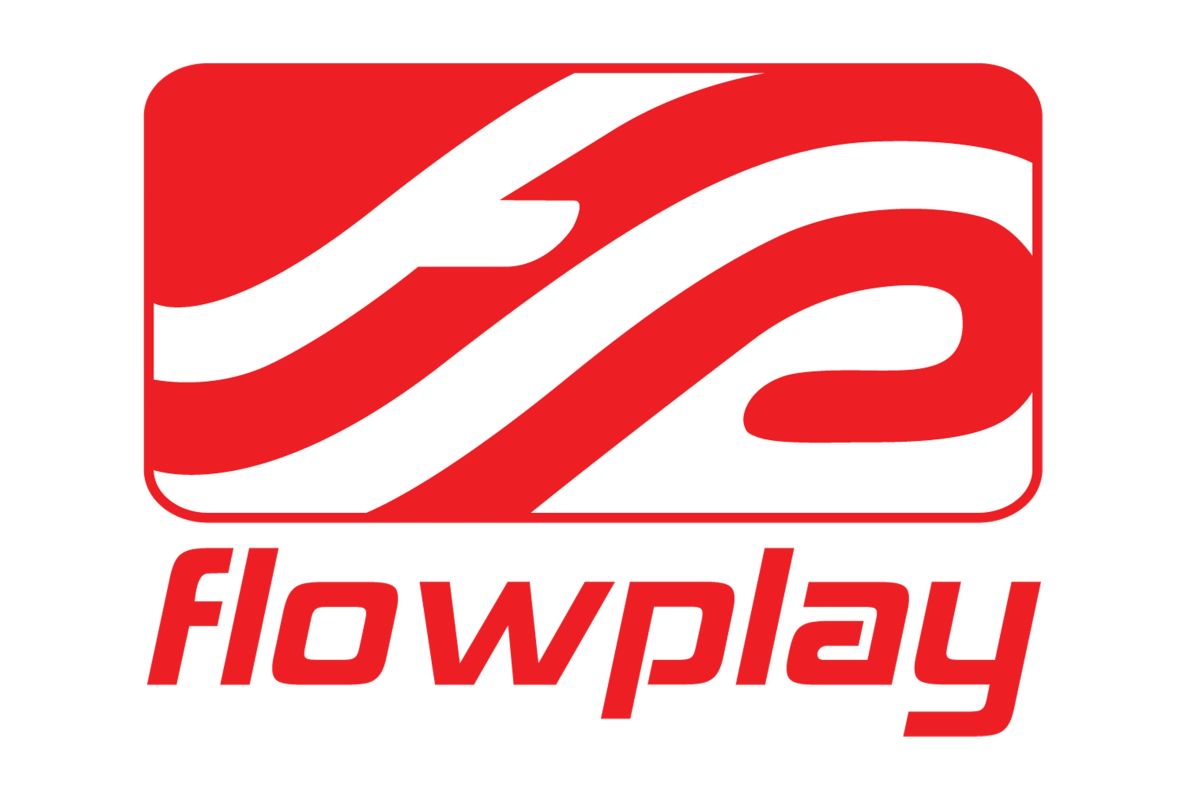 Reading Time:
2
minutes
FlowPlay, creator of one of the most powerful immersive gaming platforms, announced that its Vegas World in-game fundraisers have surpassed $250,000 raised for the American Cancer Society (ACS). This news comes on the heels of FlowPlay's most recent campaign, which generated $55,000 for ACS Hope Lodge facilities. This year's momentum has built upon FlowPlay's record fundraising year in 2019, when its players helped raise upwards of $100,000 for ACS's Road To Recovery and Reach To Recovery programs and also extended support to local organizations Crooked Trails and the Seattle Theatre Group.
During the month of May, 2020, FlowPlay offered a virtual ACS Hope Lodge-branded charm in the company's flagship connected game, Vegas World, which was available for players to purchase. The funds raised helped ACS open the doors of Hope Lodge facilities which had been temporarily closed due to COVID-19 to frontline health care workers. As Hope Lodge communities prepare for reopening to cancer patients and caregivers, additional safety precautions must be instituted. Building modifications, increased cleaning processes, and new necessary supplies such as PPE are adding one-time costs of approximately $350,000 making funding for these facilities especially critical during this unprecedented time.
"I'm always blown away by the ongoing generosity and support our Vegas World community has for the American Cancer Society," said Derrick Morton, CEO, FlowPlay. "Today marks a major milestone for FlowPlay and ACS, but the needs continue to grow. As our players keep showing up to help those who need it most, I'm hopeful we can continue to make a major impact both in our own backyard and beyond."
"We are extremely grateful to Vegas World players and FlowPlay for their generosity helping the American Cancer Society to continue to save lives," said Howard Heino, American Cancer Society Vice President, Hope Lodge Operations & Facilities Management. "Like many organizations, the Society is facing unimaginable challenges to its fundraising. Without companies and individuals stepping forward to help, more lives will be lost to this disease that one in three people will face throughout their lives. Thank you for your critical support."
To donate to the American Cancer Society, please visit: http://cancer.org/donatelocal.