PlayOJO Launches New Ad Campaign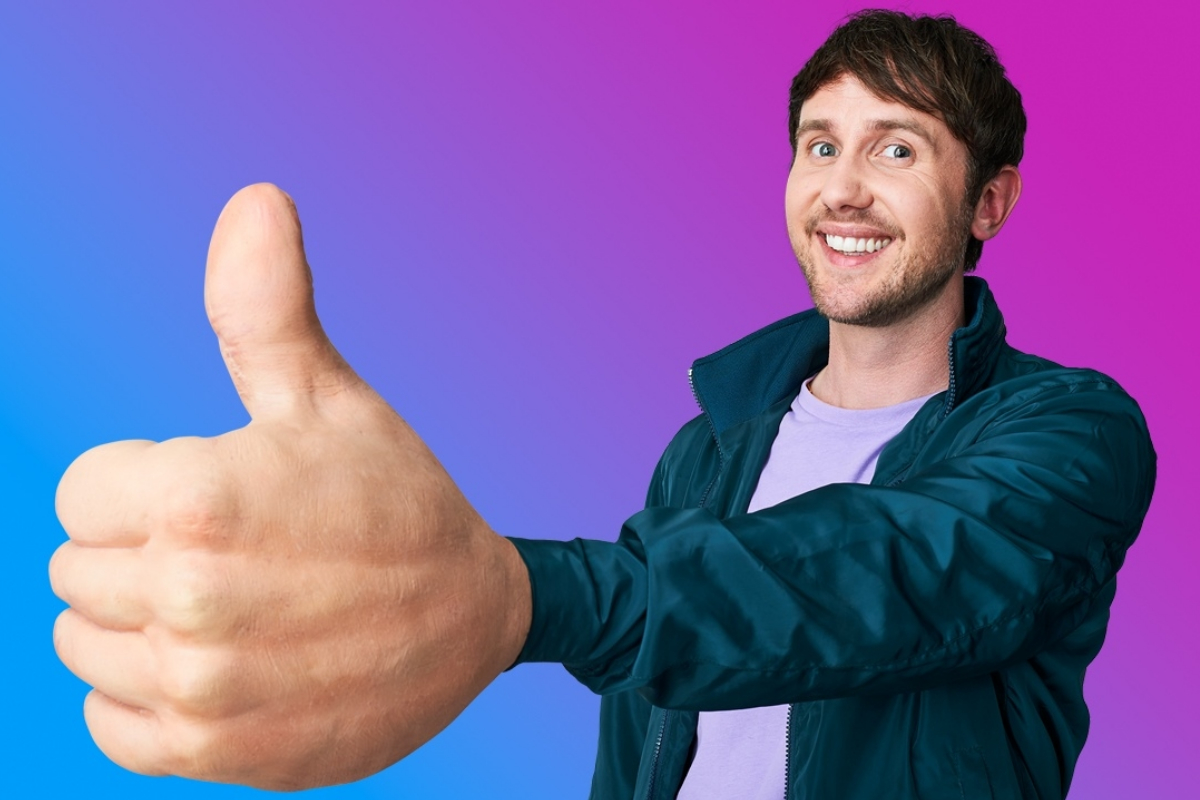 Reading Time:
1
minute
PlayOJO, the online casino powered by SkillOnNet, has launched a brand new multi-million-pound TV, radio, out of home and digital advertising campaign. The TV ad campaign named "Thumbs Up OJO" has been directed by Djawid Hakimyar and features Royal Shakespeare Company actor, Joshua McCord.
In the advert, McCord plays Tom, a happy go-lucky PlayOJO regular who walks around town with a larger than life thumbs-up to represent the fantastic feeling he gets when he is treated fairly at PlayOJO. As he walks down the street, Tom meets a cast of colourful characters that also play at PlayOJO and acknowledges each with his giant thumbs up.
Peter Bennett, head of brand marketing at PlayOJO, said: "Our latest integrated campaign reinforces our core brand proposition that PlayOJO is the fair online casino with no wagering requirements, where bonuses are paid in cash with no restrictions and by giving money back, we give players control of their money."
"We have pulled out all the stops with this campaign, bringing on board a highly successful director and established actor to really bring our messaging to life, creating a style of advertising that sets us apart from our competitors in a way that we hope will appeal to players across the UK. We are backing this campaign with significant media spend in order to continue to build our brand recognition to help achieve our ambition to become the UKs most recognised online casino brand by 2021," Peter Bennett added.
Casumo Partners with FAST TRACK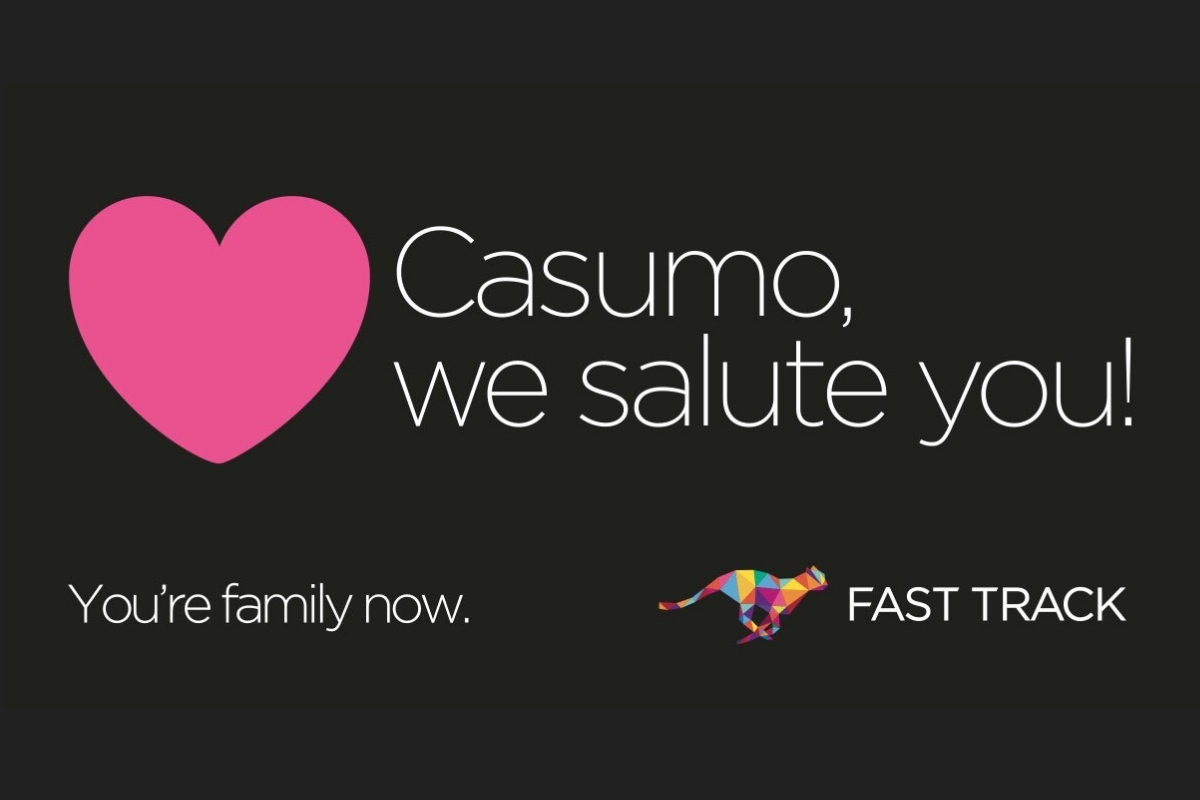 Reading Time:
2
minutes
Award-winning online casino, Casumo has partnered with FAST TRACK to implement the provider's innovative CRM platform as the centerpiece of its CRM and player-engagement activities.
FAST TRACK will be providing Casumo with a bespoke solution that allows the operator to tie individual "moments" into a player's unique lifecycle. This sits at the core of the operator's engagement strategy and allows marketers to engage players with the right communications or offers at the right moments through the right channels.
FAST TRACK's CRM solution has been designed and developed specifically for the iGaming industry and allows operators to deliver a truly personalised experience to their players. This can all be achieved from a single place, allowing for greater efficiency.
Casumo is considered an innovative leader in the global online gambling industry and has experienced rapid growth since it first launched in 2012. The partnership with FAST TRACK is the operator's next step in enhancing its superior player experience and engagement strategy, which has always been central to the brand.
"We have been looking for a CRM platform tailored to our approach of retention, but also to taking into consideration the specificity of our industry. We believe Fast Track is the only company sharing our vision of player engagement and how we should take care of our players," says Ludovic Diler, Player-Engagement Lead at Casumo.
"We want the customers to decide how and when we should engage with them using smarter data models, greater automation and advanced churn prevention AI. FAST TRACK CRM can deliver in all aspects and we are eager to leverage the added capabilities it offers," continues Diler.
Simon Lidzén, CEO and Co-Founder of FAST TRACK says, "Working with operators like Casumo is a fantastic opportunity for us to demonstrate how much our platform can do.
"Casumo is a thought leader amongst online casinos and has some very interesting ideas about how they can use FAST TRACK CRM to their advantage. I am sure that further empowering their team with increased automation and real-time engagements will bring about some really exciting moments for players."
INTRALOT'S ANNUAL GENERAL SHAREHOLDERS ASSEMBLY Re-organization, New Strategy and Operational Efficiencies are the key drivers for INTRALOT in 2019-2020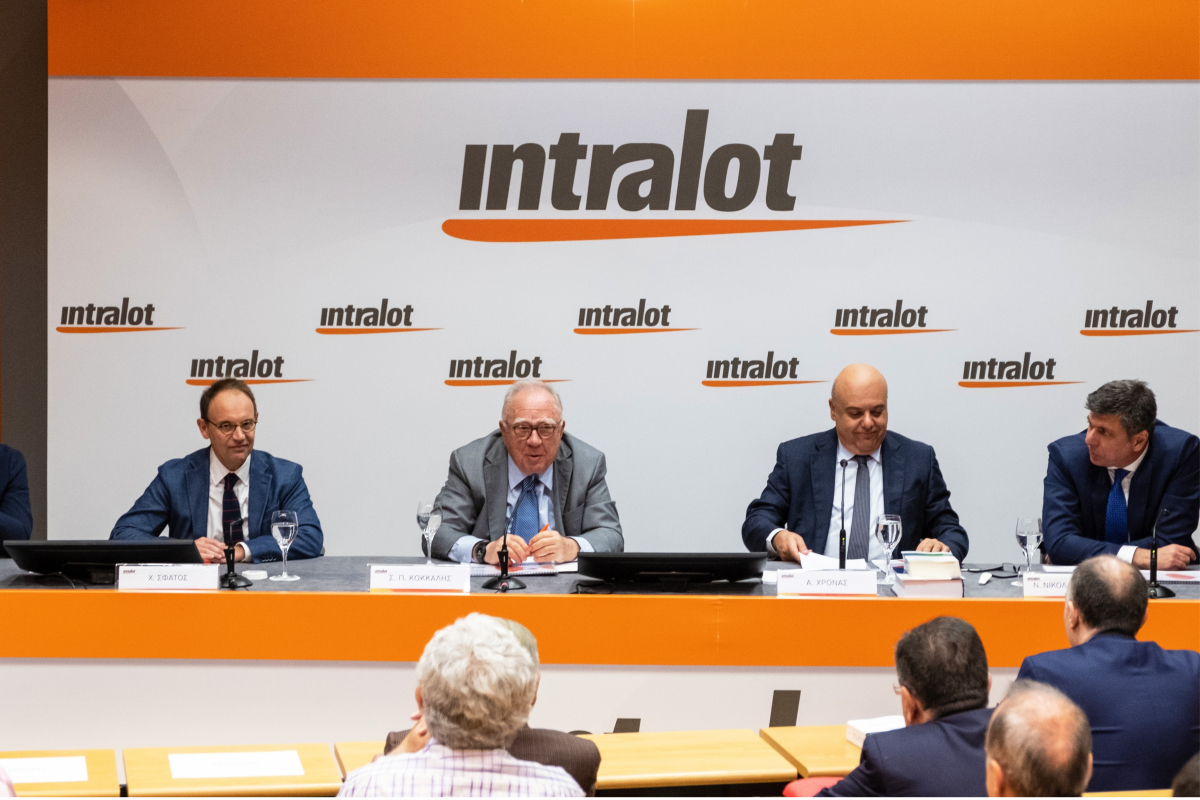 Reading Time:
1
minute
The Annual General Shareholder Assembly of INTRALOT took place on Tuesday June 25th, 2019 at the company's Innovation Center in Athens presenting the Financial Results, the new Strategy, and major Developments and Successes of the previous year.
During the meeting, the new management under INTRALOT's Group Chairman and CEO, Mr. Sokratis Kokkalis presented the new strategic initiatives towards improving operational performance and financial results. Mr. Kokkalis stressed that he is very optimistic about the strengths of the company and the opportunities opening up including Sports Betting in the US.
INTRALOT will continue to make partnerships and explore synergies with other companies to enhance its product offering while implementing its strategy of geographic refocus in more developed markets.
INTRALOT's management presented an overview of the financial results, focusing on the need to improve the company's cash flow generation through a combination of new business, operational efficiencies, and organic growth opportunities and analyzed the company's main business developments during the year including the contract renewals with New Hampshire, Wyoming, and New Mexico State Lotteries and the new contracts signed with Camelot for Illinois State Lottery, the "LOTTO Hamburg GmbH" German State Lottery, the Croatian State Lottery, and the NEDERLANDSE LOTERIJ – the Dutch Lottery operator.
On the organic growth front, the latest successes of the new flagship contract in Canada with British Columbia Lottery Corporation (BCLC) and the renewal of the Sports Betting contract in Morocco in addition to the Illinois Lottery launch earlier this year mark some of the company's major successes. The company also works intensively to pursue new opportunities in Ohio USA, in Turkey, in Italy, in Argentina and in Brazil.
FSB enlists Play'n GO portfolio for definitive game suite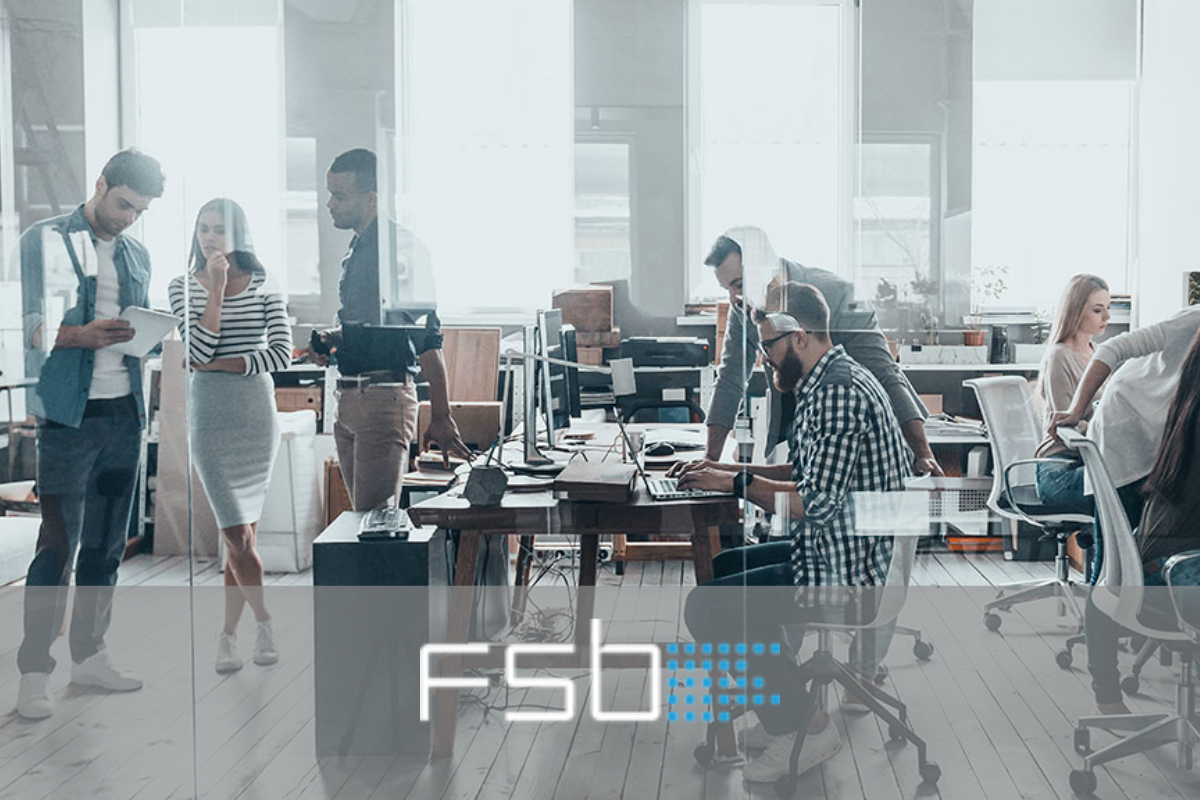 Reading Time:
2
minutes
Award-winning sportsbook, casino and platform provider FSB has announced a new deal to roll out content from omni-channel slots specialist Play'n GO.
The new partnership sees FSB arm itself with an innovative games portfolio which majors in the great graphics, engaging gameplay and immersive soundscapes that have become synonymous with Play'n GO.
The slots supplier's exclusive range of well over 100 slots includes classic titles such as Sea Hunter and Reactoonz, alongside recent releases like video-slot Raging Rex, the popular prehistoric adventure game.
The integration adds more muscle to FSB's casino platform, as it continues to expand its geographical footprint into both domestic and emerging markets, harnessing further premium products to its existing suite.
FSB's proprietary platform, which features real-time algorithmic pricing models and a unique Managed Trading Service for sportsbook, together with CRM tools for player segmentation and bonusing, also includes live casino and a full stack of casino games from the industry's most trusted suppliers to further enhance the proposition.
David McDowell, CEO at FSB, said: "We have been working in a targeted fashion to forge fresh casino alliances of late, aiming to deliver a best-in-class casino solution with the most engaging products from the industry's top suppliers to sit alongside of our award-winning sports betting services.
"Like us, after taking home the SBC Awards wins last December, Play'n GO have hit the ground running in 2019 – and together we present a compelling platform and content solution for operators. It's a real statement to have their visually stunning games on board."
Stuart Trigwell, UK Sales Manager at Play'n GO, added: "We're delighted to partner with FSB, who are making waves in an increasingly competitive space. We are excited to see our creative content delivered via such a versatile platform, and we can't wait to see how our games perform across their global market span .
"With our combined experience and expertise, we're sure this partnership will prove a success with players enjoying our wide variety of slots and tailored content."