Examsnap Lists 5 Benefits of Having CompTIA Security+ Certification in Your CV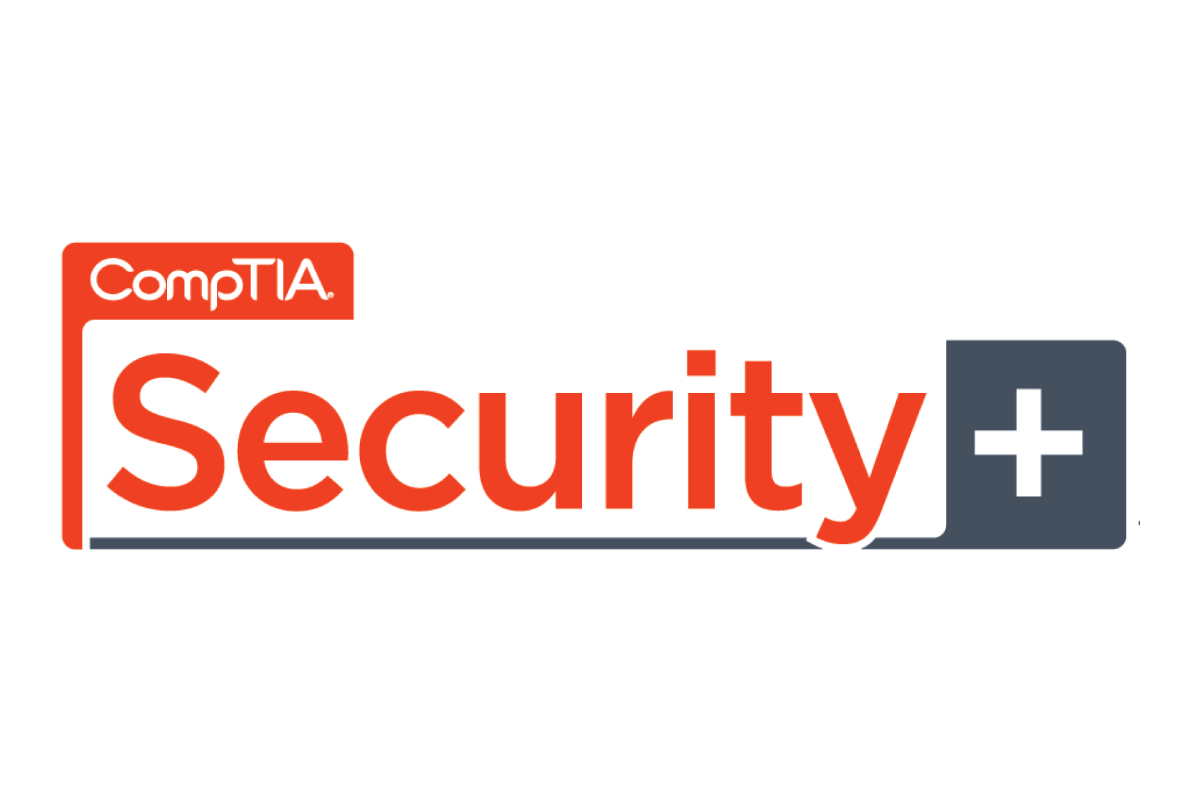 Reading Time:
4
minutes
Organizations across the world are becoming more aware of cybersecurity challenges that have been penetrating the world of technology. For this reason, most companies prefer hiring or working with those IT professionals who have earned the relevant certification. For many businesses across the world, online business transactions have been increasing at a very faster rate. Thus, cybersecurity has continued to be a very serious challenge for them. Many businesses and organizations have been victims of digital attacks. This is why the specialists in cybersecurity are highly sought after.
CompTIA Security+ is a security certification that stands out as a globally recognized and well-respected certification in the IT industry. Pursuing this credential is one of the best decisions any IT professional can make today. For you to achieve this certificate, you have to pass CompTIA Security+ (SY0-501) exam. Always use the Examsnap.com resources to prepare adequately for your certification tests.
What makes a cybersecurity professional stands out from the crowd?
The role played by cybersecurity professionals is a critical one to organizations and businesses. These specialists are the ones who protect the systems, networks, and programs from possible digital attacks. Several digital attacks are aimed at accessing, changing, or destroying sensitive information, cheating users, or interrupting the normal processes of business.
However, you can't just say that you are a cybersecurity professional. For you to be trusted by organizations and businesses and get a job, you have to prove that you have the knowledge and skills to protect the systems, programs, and networks of a business or company. The perfect way to do so is to have a certification that validates your ability.
CompTIA Security+ is a highly recognized credential that you can use to prove that you have the skills and expertise to work effectively as a cybersecurity professional. The certifications like CompTIA Security+ are the certificatesthat make any cybersecurity specialist stands out from the crowd.To earn this certification, you will have to pass the SY0-501 certification exam. Using braindumps, practice tests, and other useful exam preparation materials from Examsnap increases your chances of performing excellently in your Security+ exam.
The certification is valid for three years. To keep your credential, CompTIA requires you to recertify after every three years.
Why is CompTIA Security+ certification so popular?
You might be wondering why many IT professionals who want to grow their career in the field of security usually enroll for the CompTIA Security+ certificate. Well, this credential comes with very many benefits not only for the specialists who pursue it, but also to those organizations that employ the Security+ certified professionals. Here are some of the main benefits of this CompTIA certification:
1. It gives you a chance to work in any part of the world.
Yes, you read it right! Earning CompTIA Security+ enables you to apply for a cybersecurity job anywhere in the world. This credential is trusted, recognized, and highly valued globally. Whichever country, state, or continent you want to work, this certification can open the door of opportunities for you. Whether you want to work in China, the USA, Africa, or in any other country, this certificate will make it very possible for you. The fact that CompTIA Security+ enables the cybersecurity professionals to apply for jobs in any part of the world is one thing that has made this credential very popular among security experts.
2. It is a vendor-neutral certification.
CompTIA Security+ is a vendor-neutral certification. In other words, it doesn't focus on security and technology of a specific vendor. Therefore, you can simply incorporate cybersecurity common components. When you register for Security+ certification program, you will gain the broad knowledge and skills that will make you a highly sought-after professional in the IT industry.
3. It gives the chance to study, learn, and develop.
To be CompTIA Security+ certified, you have to explore the certification and study and understand all the exam objectives. You can only earn this certificate after passing the Security+ exam. When studying for the test, you are going to acquire advanced knowledge about cybersecurity. What's more, you will also acquire knowledge and skills that will enable you to become even a better security professional.
In addition to what you will learn when preparing for the SY0-501 exam, you will also be eligible to pursue more advanced certification and this means you will have the opportunity to learn more and advance your career.
4. It provides a higher salary.
One of the main benefits of achieving CompTIA Security+ is higher pay scale. When you achieve this certification, you will have better opportunities to receive higher salaries when you finally get a job. And even if you already have a job, your employer is more likely to raise your pay. The security experts with the Security+ certification earn more money that those who have nocredential.
5. It offers great career opportunities.
Another main benefit of the CompTIA Security+ certification is that it offers the professionals higher career opportunities. Earning this credential gives you the ability to effectively handle complex network and security responsibilities.Being CompTIA Security+ certified proves that you can handle a broad range of responsibilitieswith a range of services, such as Identity Management and Access Control, Data and Host Security, Threats and Vulnerabilities, Cryptography, Compliance and Operational Security, and Application.
How can you prepare for CompTIA Security+ exam?
As mentioned before, you must clear the SY0-501 exam to be CompTIA Security+ certified. When it comes to preparing for your certification test, you should ensure that exam questions are among the preparation materials you are using. There are hundreds exam questions at Examsnapthat you can use to prepare for the Security+ test.
Apart from exam questions, it is also advisable that you use braindumps whenever you are preparing for your CompTIA Security+ certification exam. Again, Examsnap is one of the leading sources of braindumps for all types of IT certification tests.
Conclusion
In addition to the benefits mentioned in this article, there are many other benefits of CompTIA Security+. No wonder the credential is so popular among security experts and organizations and businesses. If you want to take advantage of the benefits discussed above, then you need to enroll for the CompTIA Security+ certification program today. Good luck!
NSoft strengthens partnership with 12BET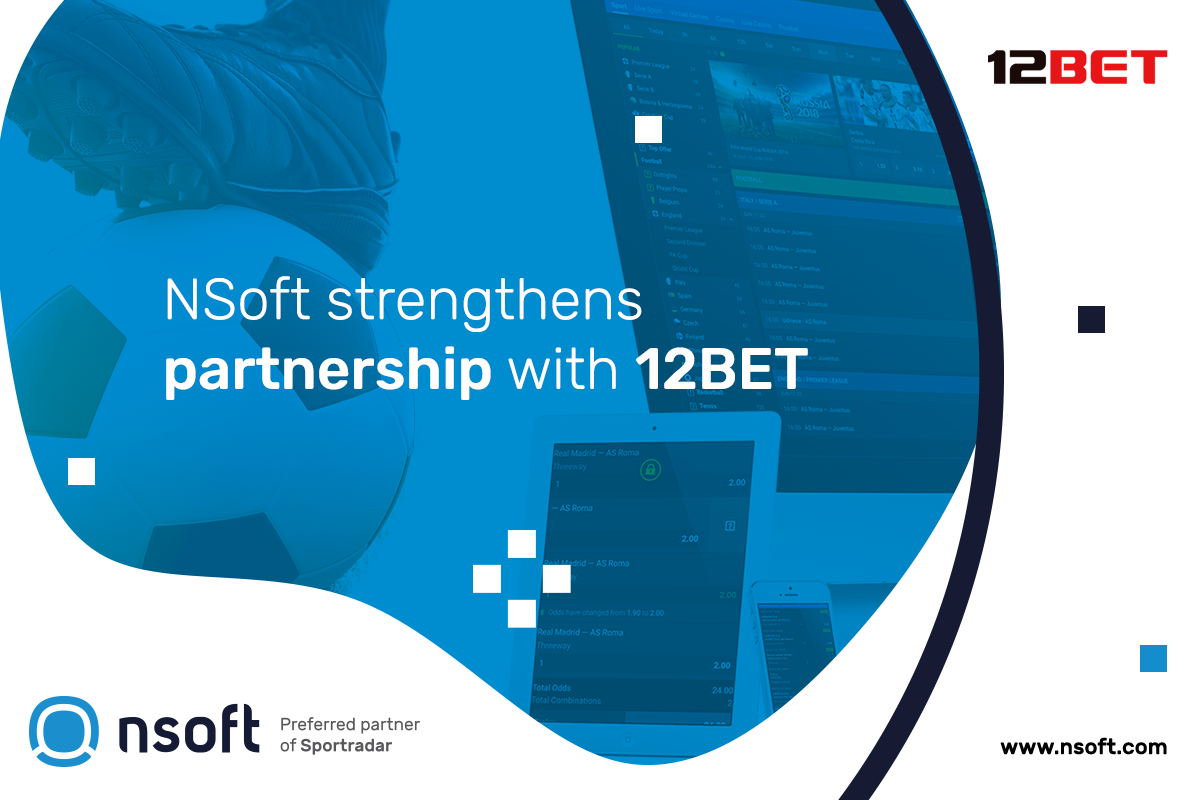 Reading Time:
1
minute
NSoft and 12BET have extended their partnership with NSoft's PreMatch Betting MTS. 12BET is an online gaming brand that specializes in providing Sports Betting and Casino products and services in multiple languages across European and the Asia Pacific. At this point, PreMatch Betting MTS has been released in retail while the additional channels are to follow shortly.
Through Pre-Match MTS, risk-free Sportsbook software, NSoft offers the Managed Trading Services solution driven by Life Cycle of Odds feed that includes in average 30.800 events from 60 different sports monthly, together with corresponding odds and results, in a turnkey format solution.
To find out more on NSoft`s offer visit NSoft´s web or contact Sales team at sales@nsoft.com.
Barrière Installs Novomatic Products in Three Swiss Casinos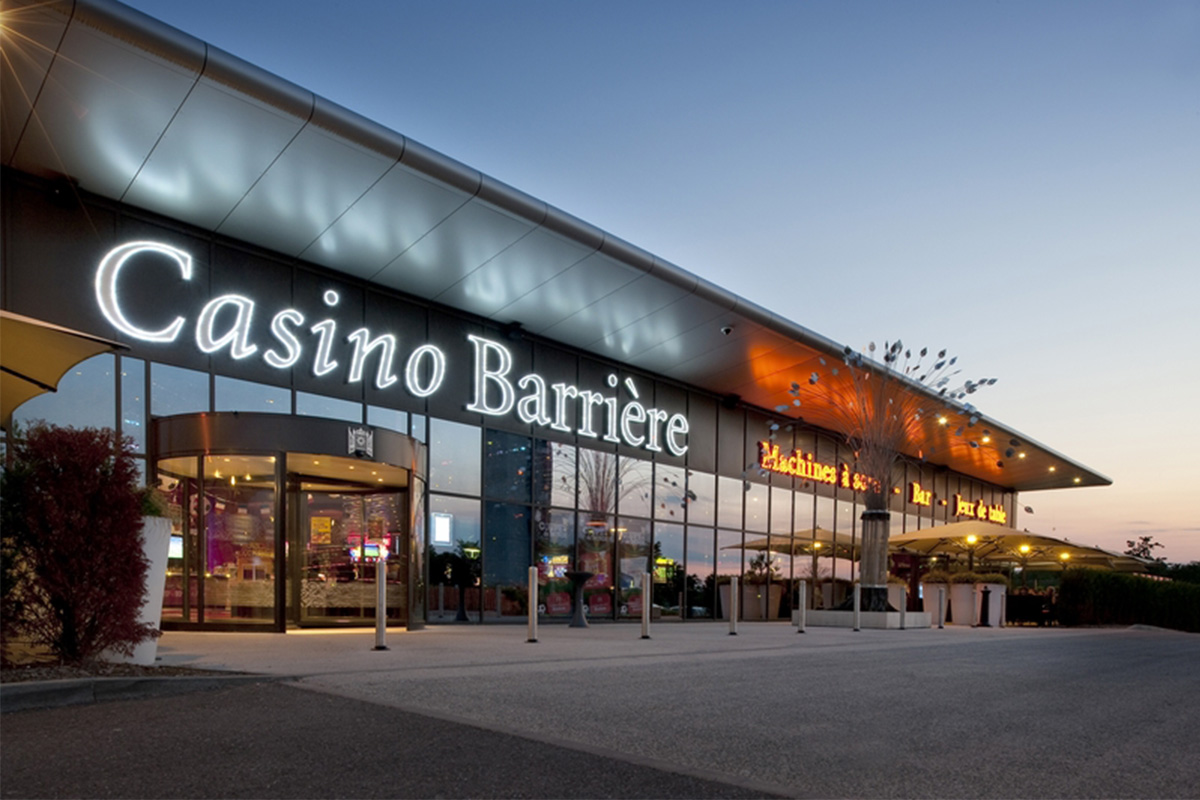 Reading Time:
1
minute
Groupe Barrière, the French casino operator, has installed Novomatic products in their three Swiss casinos. Barrière puts great emphasis on first-class customer experience; comprising service, ambience and equipment and selects Novomatic's gaming technologies as a perfect match.
Groupe Barrière operates 33 casinos and 18 luxury hotels, 15 spas, three golf courses and two tennis clubs.
"Novomatic products are very well installed in our three Swiss casinos in Montreux, Friborg and Courrendlin. Players especially appreciate the new VIP Lounge cabinets for their comfort thanks to the armchair and the good screen resolution of the VIP Lounge Curve 1.43," Fabrice Gerzé, corporate gaming director at Barrière said.
"Novomatic has rejuvenated the market of slot machines in particular through the diversity of new games like Voodoo Fortunes, Viking and Dragon, From Dusk Till Dawn and MacGyver. This offer perfectly complements the 'old' pack including the Book of Ra and the classic fruit games," Fabrice Gerzé added.
IGT's PlayDigital Receives G4 Responsible Gaming Certification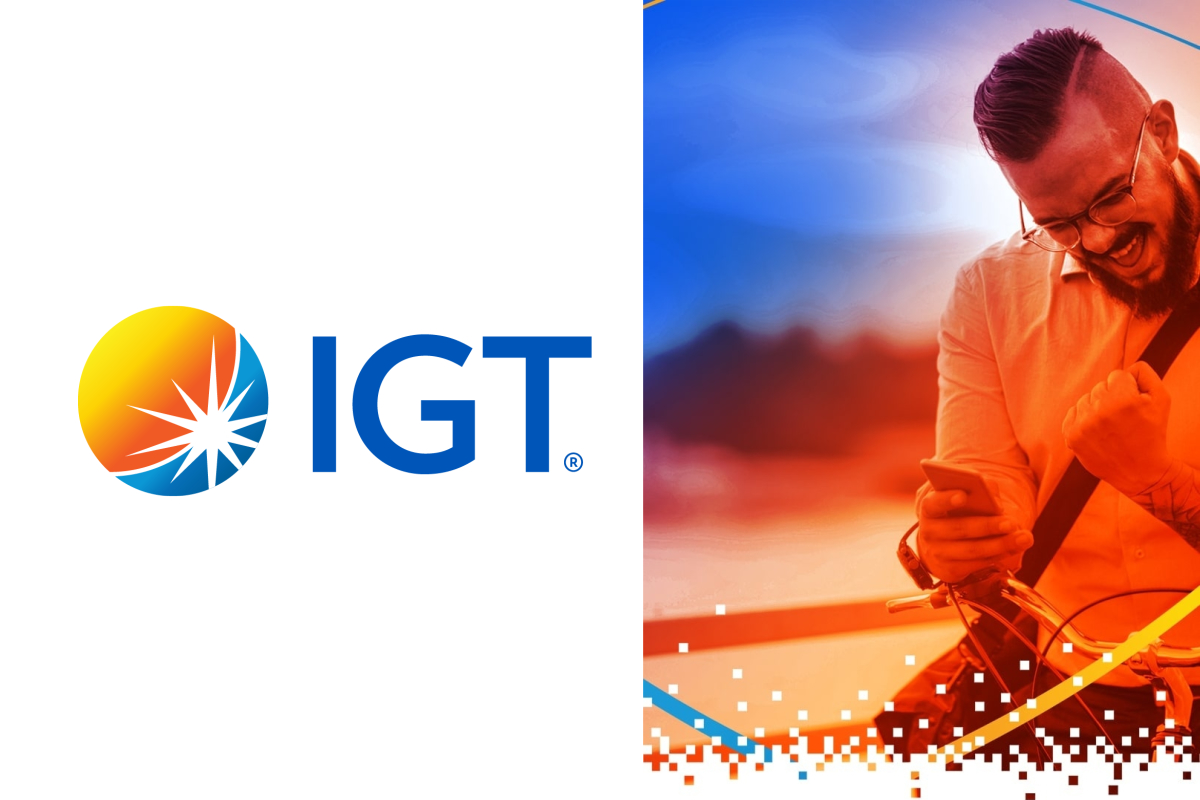 Reading Time:
2
minutes
Company becomes first gaming supplier to be certified by G4 for its Digital and Gaming segments
International Game Technology PLC announced today that it successfully achieved responsible gaming accreditation by the Global Gambling Guidance Group for its IGT PlayDigital™ operations. IGT received G4 responsible gaming certification in 2017 for its land-based casino segment. This latest accreditation makes IGT the first gaming supplier to be certified by G4 for both its Digital and Gaming segments.
G4 aims to minimize the impact of problem gambling by promoting a worldwide accreditation program for gaming industry operators and suppliers. The G4 certification reinforces IGT's position as a responsible vendor across business segments, and demonstrates the effectiveness of the responsible gaming technology it provides to gaming operators worldwide.
"IGT's gaming solutions are utilized by gaming operators throughout the world, making it our responsibility to ensure that we develop and deliver universal technologies and services to assist our customers with protecting their players," said Wendy Montgomery, IGT Senior Vice President, Global Brand, Marketing, and Communications. "We prioritize innovation and are pleased that our gaming solutions continue to be recognized for responsible gaming excellence. Extending IGT's accolades with G4 to include IGT PlayDigital reinforces our company-wide leadership and commitment to this important topic."
To maintain G4 certification, IGT was independently evaluated to ensure that it exceeds industry standards for providing player protection tools and responsible gaming information on its IGT PlayDigital product platform. As part of G4's evaluation, IGT had to demonstrate its responsible gaming commitment to research, policy development, and employee training.
"I am happy and proud to certify IGT's PlayDigital operations for the first time under the G4 umbrella," said Pieter Remmers, a member of the G4 Board of Directors. "IGT shows us, once again, real commitment to responsible gaming and corporate social responsibility by having clear responsible gaming policies and guidelines, and by implementing the latest responsible gaming features within its products. We look forward to a longstanding relationship between IGT and G4 and appreciate all that they do to maintain the integrity of gaming globally."
About IGT

IGT (NYSE:IGT) is the global leader in gaming. We enable players to experience their favorite games across all channels and regulated segments, from Gaming Machines and Lotteries to Digital and Social Gaming. Leveraging a wealth of premium content, substantial investment in innovation, in-depth customer intelligence, operational expertise and leading-edge technology, our gaming solutions anticipate the demands of consumers wherever they decide to play. We have a well-established local presence and relationships with governments and regulators in more than 100 countries around the world and create value by adhering to the highest standards of service, integrity, and responsibility. IGT has over 12,000 employees. For more information, please visit www.igt.com.
Source: IGT