Examsnap Lists 5 Benefits of Having CompTIA Security+ Certification in Your CV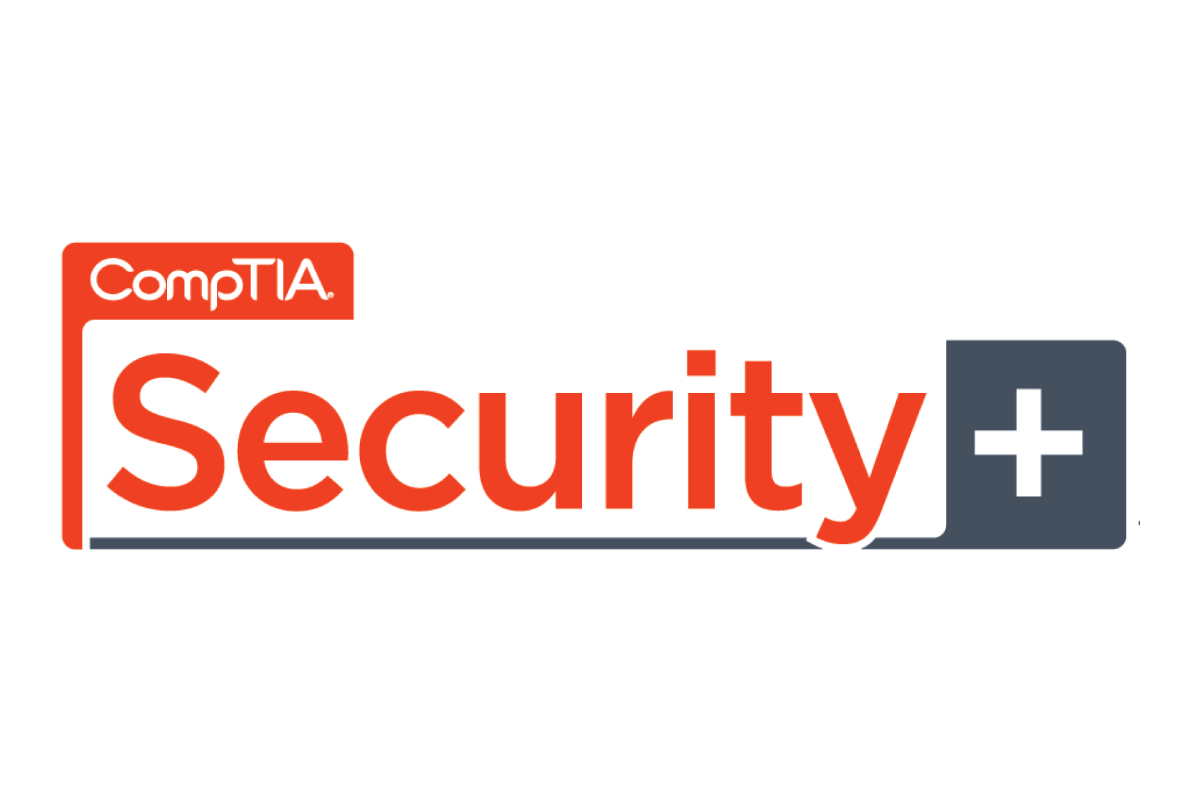 Reading Time:
4
minutes
Organizations across the world are becoming more aware of cybersecurity challenges that have been penetrating the world of technology. For this reason, most companies prefer hiring or working with those IT professionals who have earned the relevant certification. For many businesses across the world, online business transactions have been increasing at a very faster rate. Thus, cybersecurity has continued to be a very serious challenge for them. Many businesses and organizations have been victims of digital attacks. This is why the specialists in cybersecurity are highly sought after.
CompTIA Security+ is a security certification that stands out as a globally recognized and well-respected certification in the IT industry. Pursuing this credential is one of the best decisions any IT professional can make today. For you to achieve this certificate, you have to pass CompTIA Security+ (SY0-501) exam. Always use the Examsnap.com resources to prepare adequately for your certification tests.
What makes a cybersecurity professional stands out from the crowd?
The role played by cybersecurity professionals is a critical one to organizations and businesses. These specialists are the ones who protect the systems, networks, and programs from possible digital attacks. Several digital attacks are aimed at accessing, changing, or destroying sensitive information, cheating users, or interrupting the normal processes of business.
However, you can't just say that you are a cybersecurity professional. For you to be trusted by organizations and businesses and get a job, you have to prove that you have the knowledge and skills to protect the systems, programs, and networks of a business or company. The perfect way to do so is to have a certification that validates your ability.
CompTIA Security+ is a highly recognized credential that you can use to prove that you have the skills and expertise to work effectively as a cybersecurity professional. The certifications like CompTIA Security+ are the certificatesthat make any cybersecurity specialist stands out from the crowd.To earn this certification, you will have to pass the SY0-501 certification exam. Using braindumps, practice tests, and other useful exam preparation materials from Examsnap increases your chances of performing excellently in your Security+ exam.
The certification is valid for three years. To keep your credential, CompTIA requires you to recertify after every three years.
Why is CompTIA Security+ certification so popular?
You might be wondering why many IT professionals who want to grow their career in the field of security usually enroll for the CompTIA Security+ certificate. Well, this credential comes with very many benefits not only for the specialists who pursue it, but also to those organizations that employ the Security+ certified professionals. Here are some of the main benefits of this CompTIA certification:
1. It gives you a chance to work in any part of the world.
Yes, you read it right! Earning CompTIA Security+ enables you to apply for a cybersecurity job anywhere in the world. This credential is trusted, recognized, and highly valued globally. Whichever country, state, or continent you want to work, this certification can open the door of opportunities for you. Whether you want to work in China, the USA, Africa, or in any other country, this certificate will make it very possible for you. The fact that CompTIA Security+ enables the cybersecurity professionals to apply for jobs in any part of the world is one thing that has made this credential very popular among security experts.
2. It is a vendor-neutral certification.
CompTIA Security+ is a vendor-neutral certification. In other words, it doesn't focus on security and technology of a specific vendor. Therefore, you can simply incorporate cybersecurity common components. When you register for Security+ certification program, you will gain the broad knowledge and skills that will make you a highly sought-after professional in the IT industry.
3. It gives the chance to study, learn, and develop.
To be CompTIA Security+ certified, you have to explore the certification and study and understand all the exam objectives. You can only earn this certificate after passing the Security+ exam. When studying for the test, you are going to acquire advanced knowledge about cybersecurity. What's more, you will also acquire knowledge and skills that will enable you to become even a better security professional.
In addition to what you will learn when preparing for the SY0-501 exam, you will also be eligible to pursue more advanced certification and this means you will have the opportunity to learn more and advance your career.
4. It provides a higher salary.
One of the main benefits of achieving CompTIA Security+ is higher pay scale. When you achieve this certification, you will have better opportunities to receive higher salaries when you finally get a job. And even if you already have a job, your employer is more likely to raise your pay. The security experts with the Security+ certification earn more money that those who have nocredential.
5. It offers great career opportunities.
Another main benefit of the CompTIA Security+ certification is that it offers the professionals higher career opportunities. Earning this credential gives you the ability to effectively handle complex network and security responsibilities.Being CompTIA Security+ certified proves that you can handle a broad range of responsibilitieswith a range of services, such as Identity Management and Access Control, Data and Host Security, Threats and Vulnerabilities, Cryptography, Compliance and Operational Security, and Application.
How can you prepare for CompTIA Security+ exam?
As mentioned before, you must clear the SY0-501 exam to be CompTIA Security+ certified. When it comes to preparing for your certification test, you should ensure that exam questions are among the preparation materials you are using. There are hundreds exam questions at Examsnapthat you can use to prepare for the Security+ test.
Apart from exam questions, it is also advisable that you use braindumps whenever you are preparing for your CompTIA Security+ certification exam. Again, Examsnap is one of the leading sources of braindumps for all types of IT certification tests.
Conclusion
In addition to the benefits mentioned in this article, there are many other benefits of CompTIA Security+. No wonder the credential is so popular among security experts and organizations and businesses. If you want to take advantage of the benefits discussed above, then you need to enroll for the CompTIA Security+ certification program today. Good luck!
Zynga Poker Partners with Brad Garrett for "Celebrity Home Game"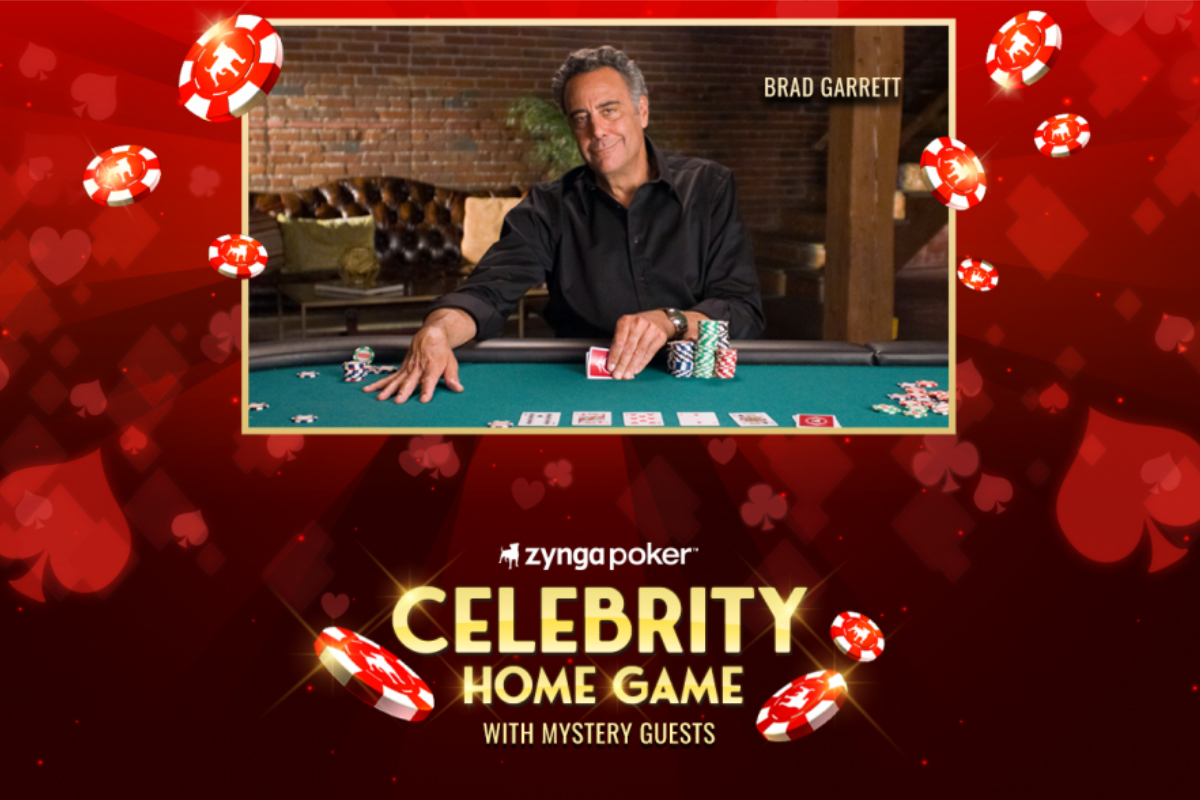 Reading Time:
1
minute
Mobile poker game Zynga Poker has partnered with Emmy Award winner Brad Garrett for a special "Celebrity Home Game" sweepstakes event.
By completing challenges daily in the Zynga Poker, two lucky players will win seats at a celebrity card game in Southern California, hosted by Garrett himself. Zynga will donate up to $100,000 to the Maximum Hope Foundation, a non-profit organisation founded by Garrett that provides financial stability for parents of children diagnosed with life-limiting conditions.
"What I love about Zynga Poker is that you can practice your game without having to worry about your 'tells' or poker table etiquette – it's just about the cards. I can make a sincere pledge to the winners of this sweepstakes – when you're at my Home Game, we'll be playing by these same rules. Check your poker face at the door, and get ready to have some fun," Brad Garrett said.
"Poker isn't a game of chance – it's all about showmanship and skill, and that's something Brad Garrett has in spades – no matter what he says. We're proud to bring our players an opportunity to participate in a once-in-a-lifetime poker night, hosted by a legend in comedy and a hero to families in need. Now our players have the opportunity to show off their skills and prove that lady luck plays favorites," Bernard Kim, Zynga's President of Publishing said.
Betsoft Partners with Wanabet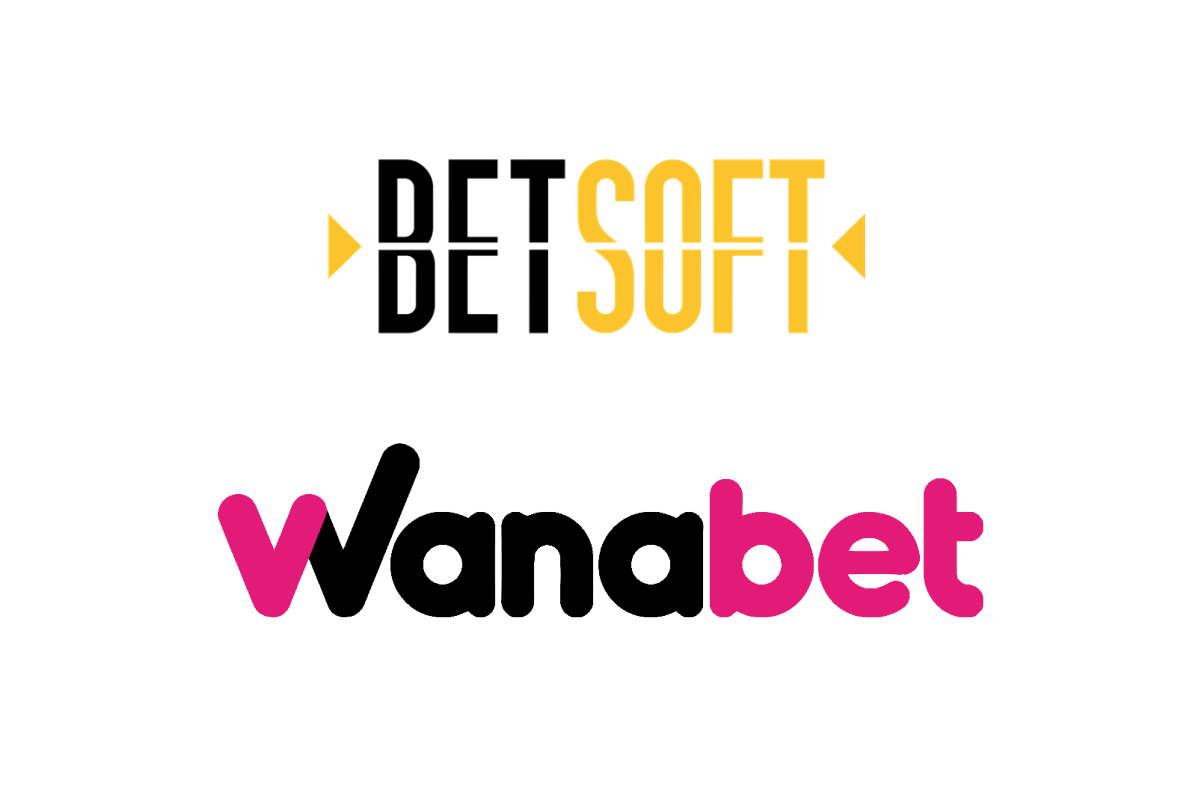 Reading Time:
1
minute
Casino content developer Betsoft Gaming has partnered with Wanabet. As per the deal, Betsoft's full portfolio of award-winning slot games will be available to Wanabet's extensive Spanish customer base.
The deal will also enhance Betsoft's reach in the regulated Spanish market, after the supplier recently signed a similar deal with Casino Gran Madrid.
"We are delighted to partner with Wanabet, who are one of the most exciting brands in the rapidly growing Spanish market. We continue to develop high-level slot content that is suitable for regulated markets, and we look forward to a long and successful partnership," Francesca Raniolo, Sales Executive of Betsoft Gaming said.
"We are thrilled to be able to offer Betsoft's considerable portfolio of best performing slot games. Betsoft are at the forefront of developing unique and innovative content, and we are confident their titles will be a major hit with our customers," Cecilio Santiago, Head of Brand of Wanabet said.
Skyrocket Acquires The Games Company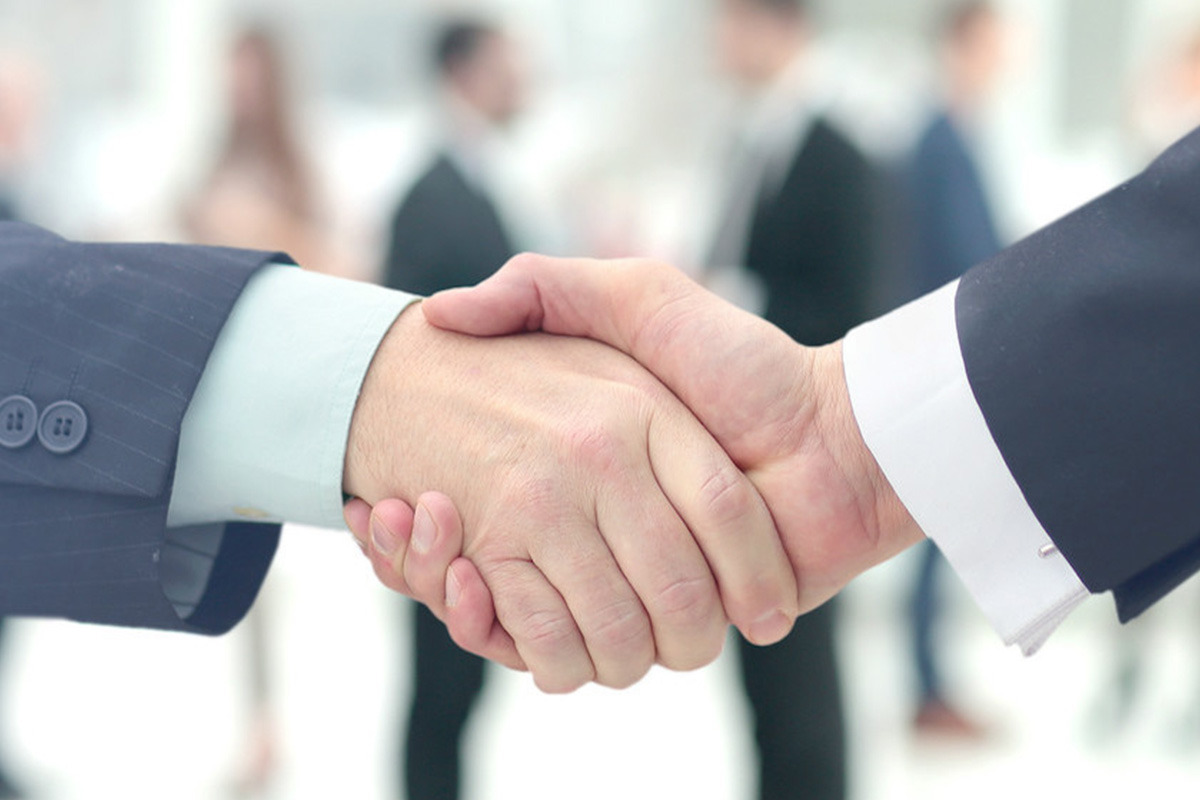 Reading Time:
1
minute
Skyrocket Entertainment has acquired casino games studio The Games Company for an undisclosed amount.
The studio's product portfolio comprises 10 games including Hippie Chicks, Cash Cowboy and Super 7 Wilds, which are available in the UK and markets served from Gibraltar, with several new launches scheduled for later in 2019.
"We're incredibly excited by our acquisition of The Games Company, which represents a major milestone for Skyrocket. TGC has a proven track record for developing and rolling out online games – it also has a pipeline of new integration opportunities and partnerships with online gaming operators so it's primed to expand recurring revenue," Sean O'Kelly, CEO of Skyrocket said.
"We're looking forward to working with Hans and the talented team at TGC to integrate Skyrocket's existing brands and IP. All of this strengthens Skyrocket's offering and reach and sets us up for rapid growth," Sean O'Kelly added.
"We are excited to have TGC aboard Skyrocket – this will significantly help broaden our reach in delivering exciting and standout games using our exclusive media rights through TGC's certified Remote Gaming Server and existing partnerships," Richard Clarke, COO of Skyrocket said.
Hans Winkelmann, the co-founder of TGC, will work alongside Skyrocket's senior management team as chief product officer to implement a revitalised business operations strategy.