Developments in Cloud Security to Eliminate Threats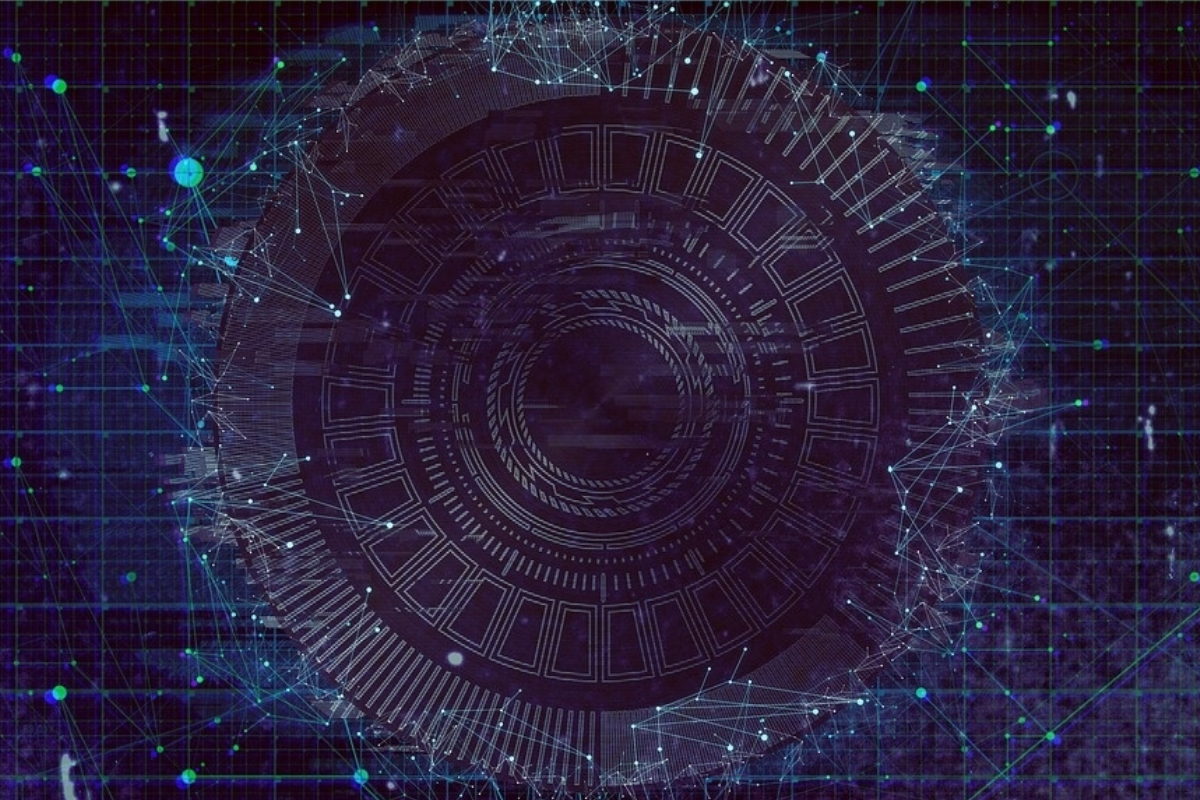 Reading Time:
4
minutes
Several companies that dabble with digital content on daily basis store their data on cloud. This data consists of private information of users and comprises of billions of terabytes in size. This delicate data faces threats from ransomwares and malwares. Hence, there arises the need for cloud security. Many software companies strive on making their firewalls impregnable by upgrading their security software.
CloudPassage is a security pioneer which has been awarded the first-ever patent for universal cloud infrastructure security and a leading innovator in cloud asset visibility. To help the company identify and remediate cloud risks, CloudPassage launched Halo. Its primary objective is to find a threat in any deployment in any company's multi-cloud or hybrid cloud platform. Software Vulnerability Assessment tools and Cloud Service Management (CSM) are key differentiators for the platform. They offer insights on the threats and risks that could arise with usage of different types of cloud services in the organization. One of the key components of CloudPassage Halo is compliance monitoring. It is an automated process of identifying the arrays that informs the company when the configuration or workload strays away from the defined protocols.
The key features of CloudPassage Halo are software vulnerability assessment, file integrity monitoring, secure configuration assessment, and log-based intrusion detection. It offers automated security visibility and compliance monitoring for workloads that run in any on-premise, hybrid cloud, or public cloud environment. Furthermore, it enables monitoring while configuration of a software and reduces the vulnerability by scanning the surface for cloud workloads. It is a single platform that hosts three licensed SKUs: Halo Container Secure, Halo Cloud Secure, and Halo Server Secure.
Keysight Technologies is one of the leading companies that offer solutions to service providers, government, and enterprises ensuring cloud security. Recently, it announced that Symantec and Ixia (a Keysight Business) would extend their collaboration to upgrade their secure hybrid networks. The customers of Symantec would gain real-time visibility into their cloud database as Ixia's CloudLens integrate with Symantec Security Analytics. This integration will lead to forming an industry-leading threat detection and forensics solution. When any enterprise stores their resources on the cloud, there is often a gap in visibility for those cloud assets. By adapting the cloud database, the IT operations organization is restricted to gain access to the infrastructure and networks that underpin its services. This leads a gap while monitoring those services.
In hybrid network system, SOC teams of enterprises require packet-level access to ensure that their cloud assets are protected. Symantec is working closely with Ixia as it is a part of the Integrated Cyber Defense Platform strategy to develop visibility architecture. This integration enables the SOC admins visibility in the cloud traffic and determine the source and scope of prominent attack or threat to the cloud infrastructure. Bryan Cardoza, product manager, Symantec stated that the recent enterprise comprises of mixed assets, including the data of infrastructure and premises, in the cloud. By operating hybrid cloud environment, this information would be prone to threats and security breaches. This integration will gain customers the full visibility of packet-levels in cloud in hybrid environment and network systems.
Comprehensive forensics and incident responses can be enabled with Security Analytics, by recording and enriching the traffic. Symantec Security Analytics is the key component of the Symantec's Integrated Cyber Defense solutions. It works with Ixia's CloudLens and Vision ONE for seamless traffic visibility across hybrid networks. Ixia's Vision One network is a physical network that processes, feeds, and aggregates the traffic from several access points to Symantec Security Analytics appliances. Ixia's CloudLens is programmed to gain visibility of the cloud environment and send traffic to Symantec's Virtual Appliances. This traffic that is received through virtual and physical appliances is analyzed and processed. The results obtained from the analysis and then delivered through an aggregated view within Security Analytics.
A world leader in NextGen SIEM, LogRhythm, strives in empowering enterprises all over the world and reduce operational and cyber risk by quickly detecting, responding, and neutralizing the harmful cyberthreats. It has released a new Cloud-Based NextGen Security Information and Event Management (SIEM) Platform to improve the cloud security. The platform provides accurate detection and accelerated neutralization of sophisticated cyberthreats. The benefits from this platform are driven by LogRhythm's end-to-end platform architecture. It uses patented and high-end machine-based analytics and its embedded security orchestration, automation, and response (SOAR) functionality. This ensures customers can now endorse best-in-class analyst experience offered by LogRhythm. Furthermore, it calculates the efficiency and other benefits while reducing the expenditures.
The customers of LogRhythm Cloud services require significantly lesser time to administer, deploy, and maintain the platform whilst spending more time using LogRhythm. This specially benefits the platform that is designed to reduce mean time to respond (MTTR) and mean time to deploy (MTTD) at the lowest cost of ownership (TCO). Kevin Merolla, the security manager at Chart Inc. said that the problem for solution maintenance was never an issue while working alongside LogRhythm Cloud. He could identify new cases for production instead of wasting time for setting up new hardware and software. It makes LogRhythm Cloud more valuable as it can be used across multiple other networks.
As the threat to private data increases, many companies aim to integrate cloud security. Many software companies have invested in the market of cloud security to develop new software that will put a stop to ransomwares and malwares. This has greatly profited the market of cloud security. As technology advances, more and more enterprises choose to digitalize its documents. To ensure the protection of this digital data, the need for cloud security increases at a substantial rate. The fast pace advancement of digital sector will drive the market for cloud security to new heights. After performing exhaustive research, Allied Market Research has forecasted that the global market for cloud security would rise to $8.9 billion at a CAGR of 23.5% by 2020. The fast pace advancement of digital sector will drive the market for cloud security to new heights.
By: Pratik Kirve
Pratik Kirve holds a bachelor degree in Electronics and Telecommunication Engineering and currently working as a Content Writer at Allied Analytics LLP. He has avid interest in writing articles across different verticals. When he is not following updates and trends, he spends his time reading, writing poetry, and playing football.

Hensel Grad Law Firm Joins All-in Diversity Project as Strategic Partner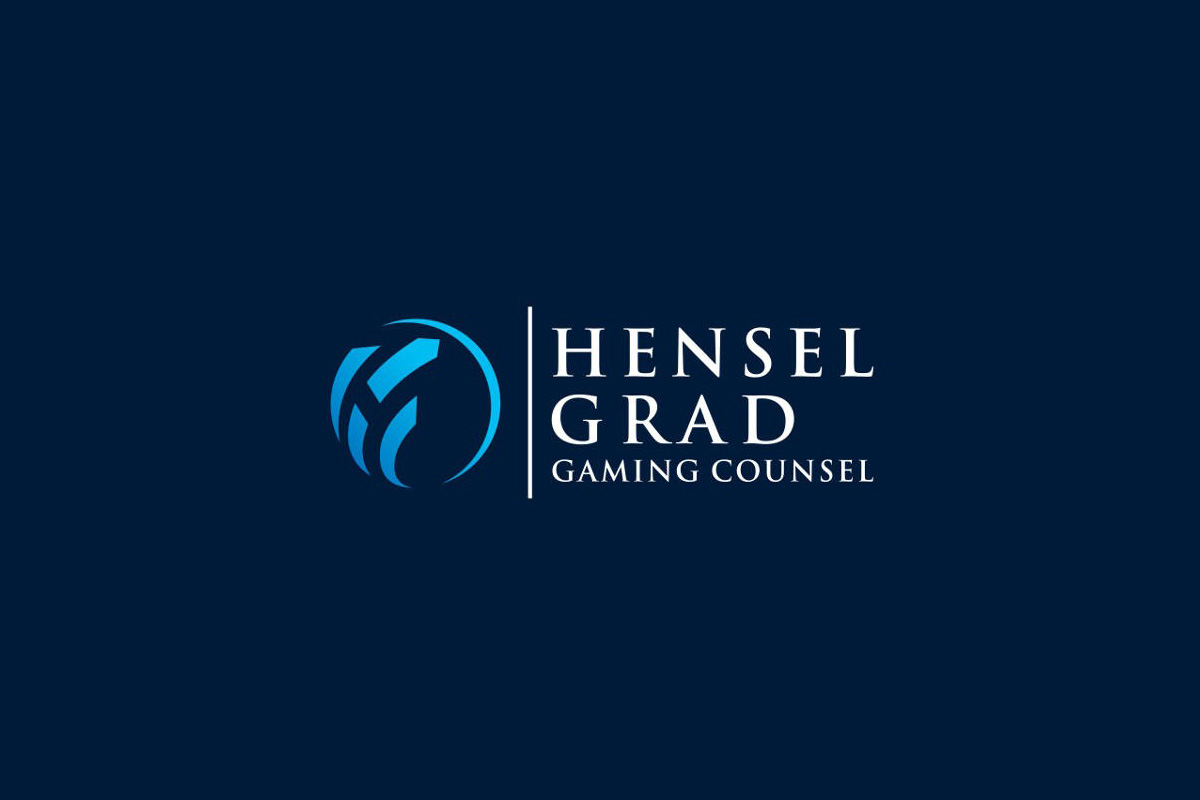 Reading Time:
2
minutes
The All-in Diversity Project has strengthened its network by signing the Hensel Grad Law Firm as its first strategic partner of 2022.
With more than 20 years of experience as gaming regulators and a thorough comprehension of how gaming laws are implemented and enforced, Hensel Grad is a gaming law and advisory firm positioned to serve an explosive gaming and sports betting industry in the US. Susan Hensel, one of the firm's founders, is also a long-standing member of the All-in Diversity Project Advisory Board.
As the central global resource for diversity, equality and inclusion, the All-in Diversity Project is a nonprofit committed to helping businesses around the world to become better companies through their DEI efforts.
"2022 is a key year for All-in. Not only does it mark the release of the third All-Index, which this year will include early insights into the impact of COVID and includes more big names than ever before, it is also the year that we start to step out of betting, gambling and gaming through our partnership with the British Standards Institute and launch of the first ever formally recognised Code of Practice for Diversity, Equality and Inclusion in the Workplace. At a time when the industry faces greater pressures than ever before, this offers us a unique opportunity to position the sector as a global leader in DEI. Our success has, and continues to be, driven by organizations and individuals committed to change. In Hensel Grad we get both," Christina Thakor-Rankin, co-founder of All-in Diversity Project, said.
"Hensel Grad is honored to join All-in as a strategic partner. What All-in has been able to accomplish in its first three years is impressive, and we look forward to being at the organization's side as it continues trailblazing for diversity, equality and inclusion in an industry where such growth is not only under a spotlight but also overdue. We are excited to help the organization reach even greater heights in the years ahead," Susan Hensel said.
WorldMatch Strengthens Partnership with Cristaltec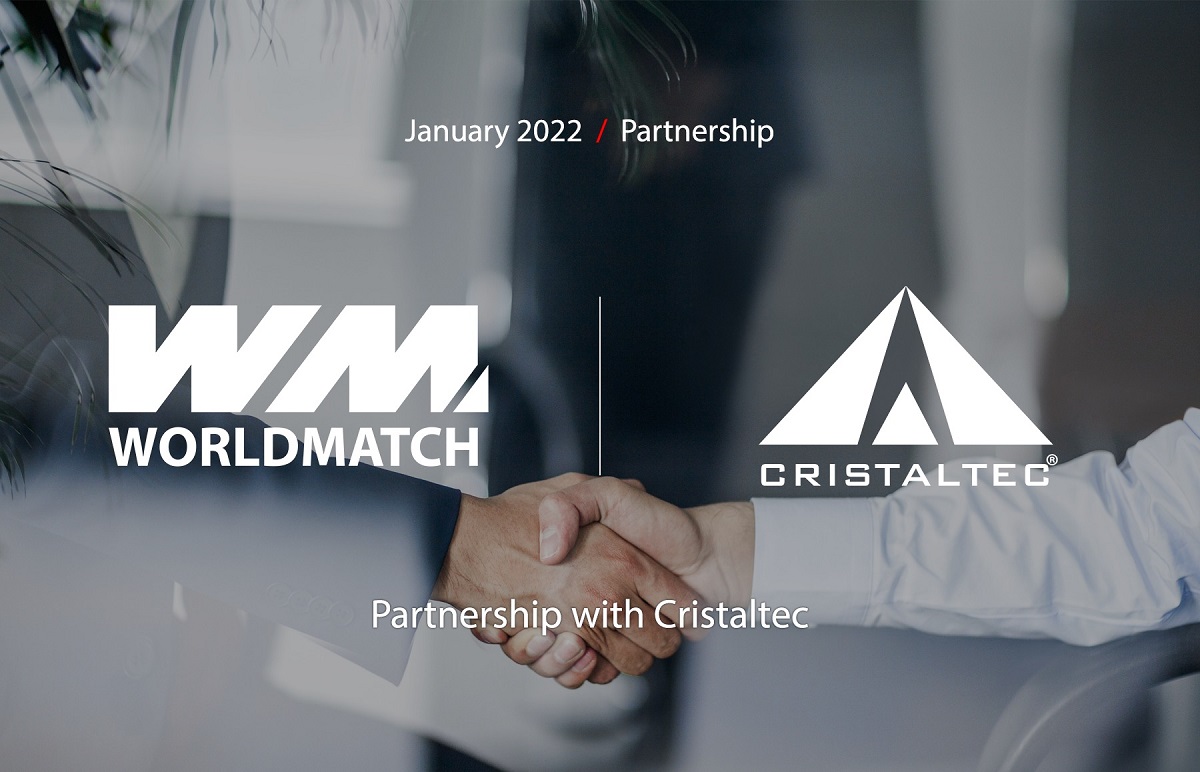 Reading Time:
< 1
minute
WorldMatch has strengthened its partnership with Cristaltec by agreeing to distribute Cristaltec's newest games to the Italian market.
WorldMatch is a pioneer and leader in the online market, an ever-expanding B2B provider who has provided for over twenty years what customers and players value the most: security, creative content, operational efficiency and innovative technology.
In addition to self-made slots, known and appreciated by operators around the world, WorldMatch will now also distribute products developed by third parties on the market.
After porting the most popular AWP / VLT Cristaltec games for the online market, WorldMatch will distribute Gallina d'Egitto Classic, Ghost Castle Classic, Blackout Classic, Egyptian Mythology, Vampire, Arizona, 7 Diamonds and Genius, for key customers in the Italian market.
"Cristaltec is a very important partner for us. We are excited to continue working together towards new goals. We are ready to enrich our gaming offer with these titles and we are honored to be able to present the new Cristaltec products to our customers. With this agreement we will further improve both the variety and the quality of our portfolio," Andrea Boratto, CEO of WorldMatch, said.
"We intended to invest and capitalize on our experience and ability to diversify and expand the gaming offer that has seen us and sees us as leaders in the AWP sector. After the acquisition of the Italian branch of the Inspired multinational for the VLT market, we are strongly committed to the online to bring our gaming philosophy to customers in this sector as well. The collaboration with WorldMatch, leader in the reference market, constitutes an important step for Cristaltec to carry out its goals of growth and consolidation to the online," Giovanni Agliata, CEO of Cristaltec, said.
888 Reports Record Revenues in 2021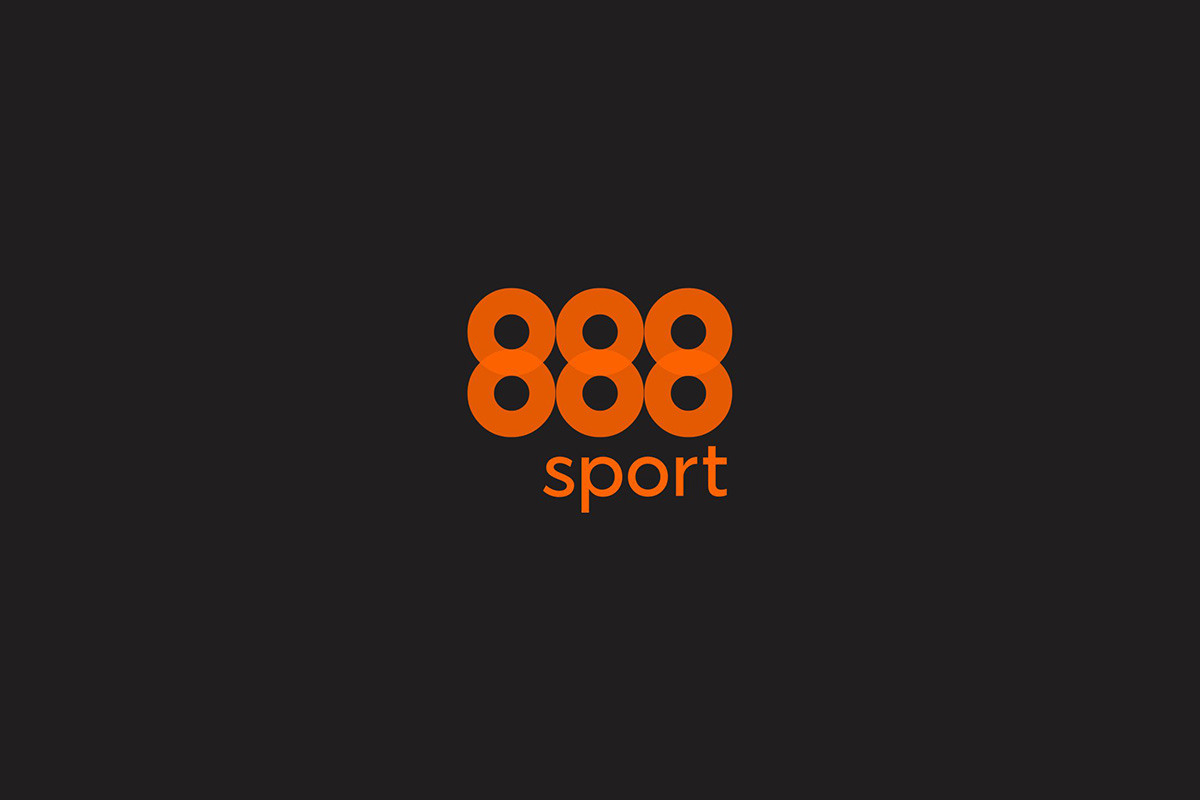 Reading Time:
2
minutes
888, one of the world's leading online betting and gaming companies, has announced "another record year", with revenue growth of 14% driven by expansion in regulated markets.
In its post-close trading update, the betting giant reported growth driven by regulated and taxed markets, which contributed 74% of revenue, with strong performances in the UK, Italy, Romania and Portugal, partially offset by a decline in Germany.
B2C revenue increased 15% to $934 million, led by casino (up 24%), with sports growth of (up 4%) reflecting the greater impact of regulatory changes on the sport business, in particular the exit from the Netherlands.
Fourth quarter revenue hit $214m, down 16% from 2020 in-line with 888 expectations.
The update also highlighted the acquisition of William Hill International, which is expected to complete in the second quarter of 2022.
During the period, 888 also made a "strategic" sale of B2C and B2B bingo business for up to $50m, increasing the focus on core B2C platform and US growth strategies.
Itai Pazner, Chief Executive Officer at 888 Holdings, said: "2021 was a year of outstanding strategic progress for 888 as we announced the transformational acquisition of William Hill International, and reached an agreement to sell our bingo business to increase our focus on our B2C and US growth plans, as we continue to execute our plan to build a global online betting and gaming leader."
"In addition, we successfully launched SI Sportsbook in the US shortly after signing a long-term brand partnership and began operating 888sport under a new licence in Germany, all using our in house sports platform."
"I am pleased to report another year of record revenues alongside these important strategic milestones, delivering double-digit revenue growth despite a very tough comparative period. This performance reflects the continued success of our data-driven investments and execution against our product-leadership focus that delivers ongoing improvements in the usability, quality and safety of our sports betting and gaming products."