Developments in Cloud Security to Eliminate Threats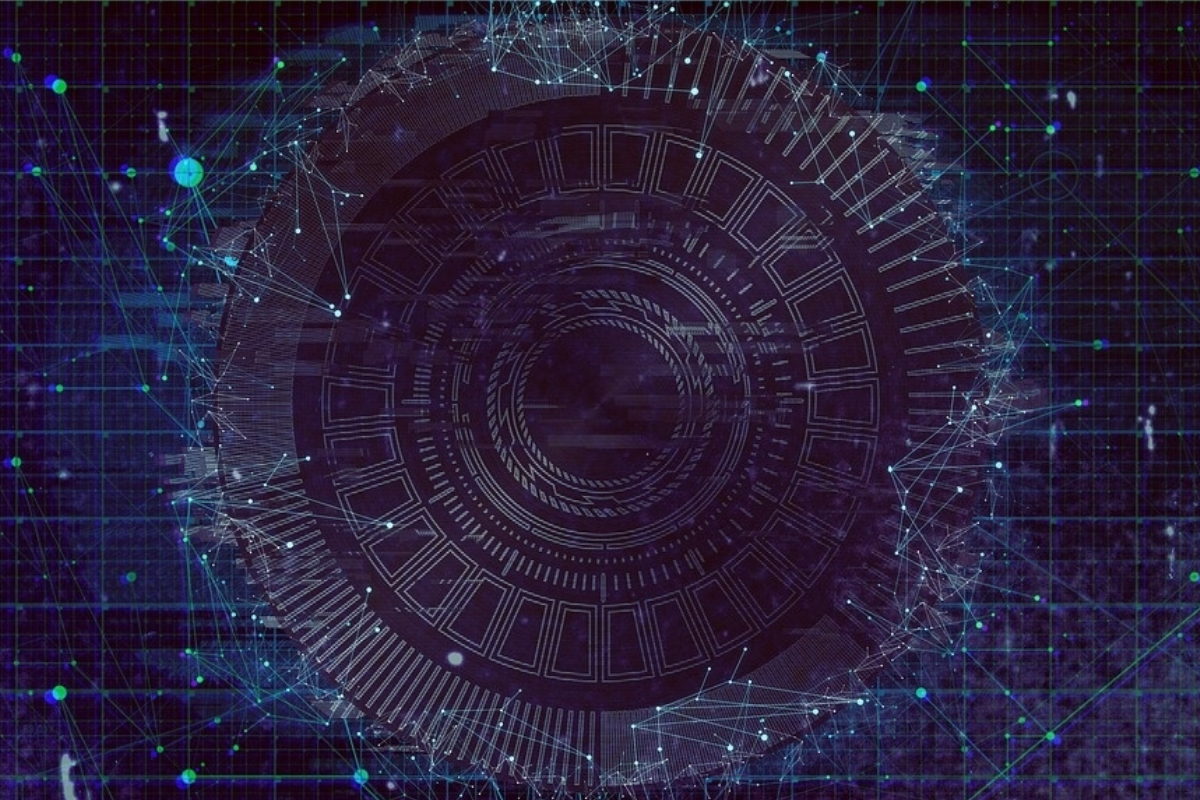 Reading Time:
4
minutes
Several companies that dabble with digital content on daily basis store their data on cloud. This data consists of private information of users and comprises of billions of terabytes in size. This delicate data faces threats from ransomwares and malwares. Hence, there arises the need for cloud security. Many software companies strive on making their firewalls impregnable by upgrading their security software.
CloudPassage is a security pioneer which has been awarded the first-ever patent for universal cloud infrastructure security and a leading innovator in cloud asset visibility. To help the company identify and remediate cloud risks, CloudPassage launched Halo. Its primary objective is to find a threat in any deployment in any company's multi-cloud or hybrid cloud platform. Software Vulnerability Assessment tools and Cloud Service Management (CSM) are key differentiators for the platform. They offer insights on the threats and risks that could arise with usage of different types of cloud services in the organization. One of the key components of CloudPassage Halo is compliance monitoring. It is an automated process of identifying the arrays that informs the company when the configuration or workload strays away from the defined protocols.
The key features of CloudPassage Halo are software vulnerability assessment, file integrity monitoring, secure configuration assessment, and log-based intrusion detection. It offers automated security visibility and compliance monitoring for workloads that run in any on-premise, hybrid cloud, or public cloud environment. Furthermore, it enables monitoring while configuration of a software and reduces the vulnerability by scanning the surface for cloud workloads. It is a single platform that hosts three licensed SKUs: Halo Container Secure, Halo Cloud Secure, and Halo Server Secure.
Keysight Technologies is one of the leading companies that offer solutions to service providers, government, and enterprises ensuring cloud security. Recently, it announced that Symantec and Ixia (a Keysight Business) would extend their collaboration to upgrade their secure hybrid networks. The customers of Symantec would gain real-time visibility into their cloud database as Ixia's CloudLens integrate with Symantec Security Analytics. This integration will lead to forming an industry-leading threat detection and forensics solution. When any enterprise stores their resources on the cloud, there is often a gap in visibility for those cloud assets. By adapting the cloud database, the IT operations organization is restricted to gain access to the infrastructure and networks that underpin its services. This leads a gap while monitoring those services.
In hybrid network system, SOC teams of enterprises require packet-level access to ensure that their cloud assets are protected. Symantec is working closely with Ixia as it is a part of the Integrated Cyber Defense Platform strategy to develop visibility architecture. This integration enables the SOC admins visibility in the cloud traffic and determine the source and scope of prominent attack or threat to the cloud infrastructure. Bryan Cardoza, product manager, Symantec stated that the recent enterprise comprises of mixed assets, including the data of infrastructure and premises, in the cloud. By operating hybrid cloud environment, this information would be prone to threats and security breaches. This integration will gain customers the full visibility of packet-levels in cloud in hybrid environment and network systems.
Comprehensive forensics and incident responses can be enabled with Security Analytics, by recording and enriching the traffic. Symantec Security Analytics is the key component of the Symantec's Integrated Cyber Defense solutions. It works with Ixia's CloudLens and Vision ONE for seamless traffic visibility across hybrid networks. Ixia's Vision One network is a physical network that processes, feeds, and aggregates the traffic from several access points to Symantec Security Analytics appliances. Ixia's CloudLens is programmed to gain visibility of the cloud environment and send traffic to Symantec's Virtual Appliances. This traffic that is received through virtual and physical appliances is analyzed and processed. The results obtained from the analysis and then delivered through an aggregated view within Security Analytics.
A world leader in NextGen SIEM, LogRhythm, strives in empowering enterprises all over the world and reduce operational and cyber risk by quickly detecting, responding, and neutralizing the harmful cyberthreats. It has released a new Cloud-Based NextGen Security Information and Event Management (SIEM) Platform to improve the cloud security. The platform provides accurate detection and accelerated neutralization of sophisticated cyberthreats. The benefits from this platform are driven by LogRhythm's end-to-end platform architecture. It uses patented and high-end machine-based analytics and its embedded security orchestration, automation, and response (SOAR) functionality. This ensures customers can now endorse best-in-class analyst experience offered by LogRhythm. Furthermore, it calculates the efficiency and other benefits while reducing the expenditures.
The customers of LogRhythm Cloud services require significantly lesser time to administer, deploy, and maintain the platform whilst spending more time using LogRhythm. This specially benefits the platform that is designed to reduce mean time to respond (MTTR) and mean time to deploy (MTTD) at the lowest cost of ownership (TCO). Kevin Merolla, the security manager at Chart Inc. said that the problem for solution maintenance was never an issue while working alongside LogRhythm Cloud. He could identify new cases for production instead of wasting time for setting up new hardware and software. It makes LogRhythm Cloud more valuable as it can be used across multiple other networks.
As the threat to private data increases, many companies aim to integrate cloud security. Many software companies have invested in the market of cloud security to develop new software that will put a stop to ransomwares and malwares. This has greatly profited the market of cloud security. As technology advances, more and more enterprises choose to digitalize its documents. To ensure the protection of this digital data, the need for cloud security increases at a substantial rate. The fast pace advancement of digital sector will drive the market for cloud security to new heights. After performing exhaustive research, Allied Market Research has forecasted that the global market for cloud security would rise to $8.9 billion at a CAGR of 23.5% by 2020. The fast pace advancement of digital sector will drive the market for cloud security to new heights.
By: Pratik Kirve
Pratik Kirve holds a bachelor degree in Electronics and Telecommunication Engineering and currently working as a Content Writer at Allied Analytics LLP. He has avid interest in writing articles across different verticals. When he is not following updates and trends, he spends his time reading, writing poetry, and playing football.

Betsoft Gaming Launches its Slot Gaming Titles on 888casino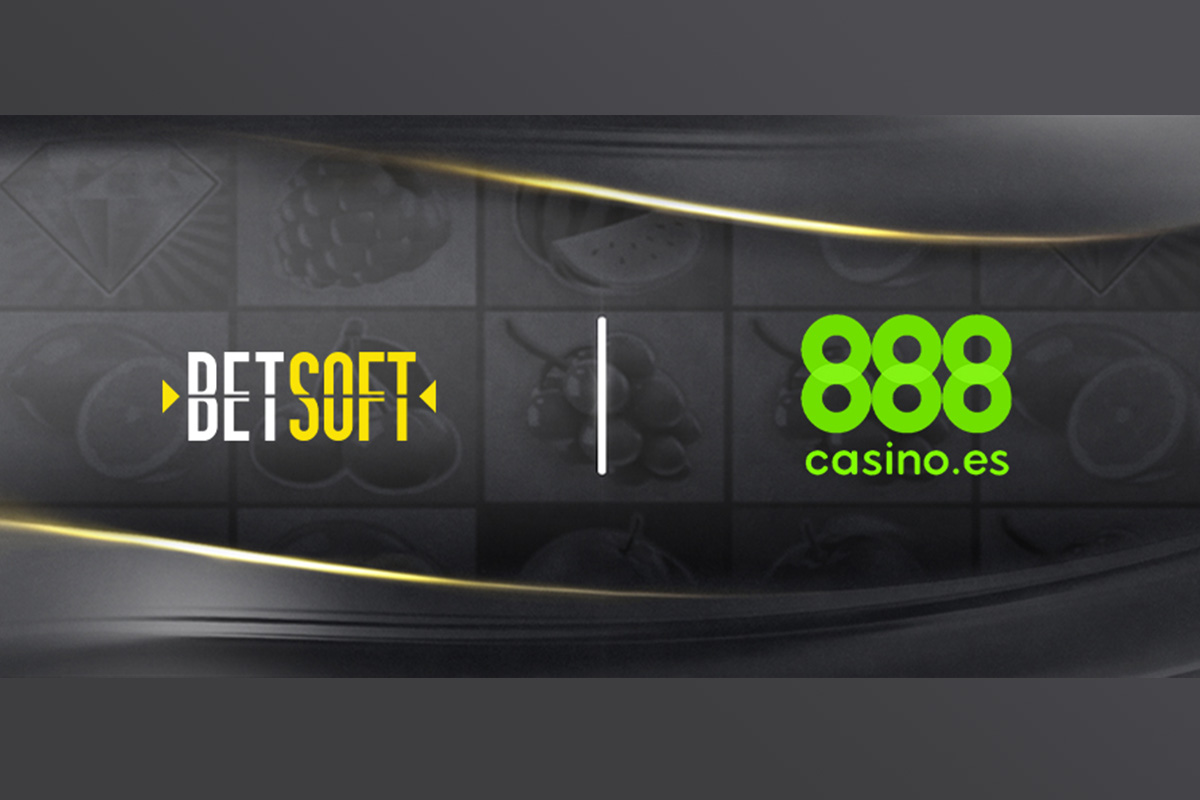 Reading Time:
< 1
minute
Betsoft Gaming has launched its slot gaming titles on 888casino, one of the world's leading online casino brands and part of 888 Holdings plc.
Following its recently announced deal with 888casino, the teams have worked together to integrate a selection of Betsoft's games onto 888casino's Spanish platform, 888casino.
To support its commitment to the Spanish market, Betsoft has undertaken the translation of many of its biggest hits. These will be available on 888casino, along with the latest releases Tower of Fortuna, Return to Paris and Thai Blossoms also forming part of the offering.
Betsoft Gaming successfully undertook two ISMS audits in 2020, allowing it to operate in both Spain and Colombia. This, in conjunction with Betsoft's other signings with top tier licensees in Spain, has consolidated Betsoft's brand recognition across the country.
"As a long-term innovator in iGaming, it is our strategy to collaborate with operators such as 888casino who share our ethos on quality customer service. We are very pleased now to be live with them in Spain," Anastasia Bauer, Head of Account Management at Betsoft Gaming, said.
"We are delighted to be adding Betsoft's leading gaming content to our 888casino platform in Spain. Betsoft is renowned for creating innovative gaming titles which are loved by players and adding a selection of its most innovative games to our platform will provide our players in Spain with an even wider selection of high-quality and player-focused games to choose from, aligning with our product and content-leadership strategy. We look forward to working with Betsoft in the future," Talya Benyamini, VP B2C Casino at 888, said.
GIS and EPIC Risk Management to Host Pioneering Gambling Awareness Summit at Wembley Stadium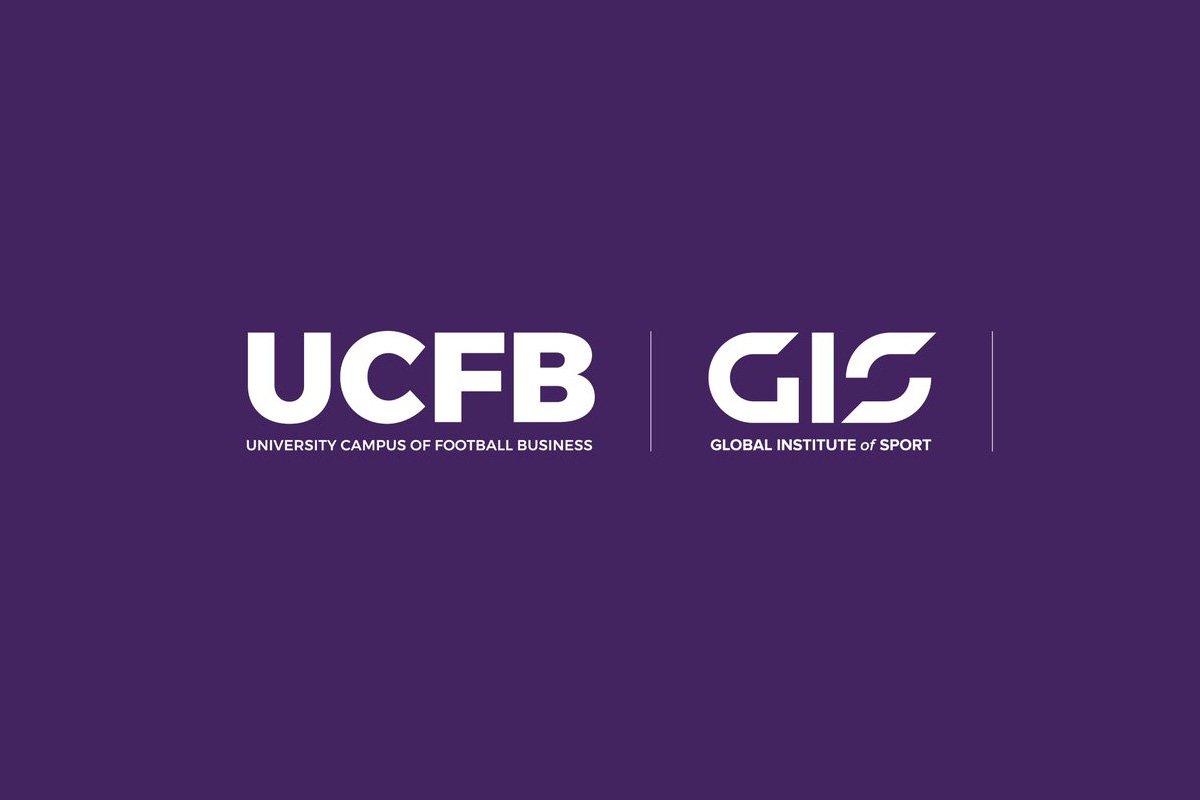 Reading Time:
2
minutes
Global Institute of Sport (GIS) will join forces with EPIC Risk Management this autumn to deliver a pioneering gambling-harm awareness event at the iconic Wembley Stadium.
The partnership, which also sees GIS become EPIC's official education partner, will involve the two parties coming together to host the inaugural Global Gambling Harm in Sport Summit on Wednesday 5th October.
Taking place at the world-famous Wembley Stadium, home to one of GIS' unique UK campuses, the summit will enable a host of the world's premier executives and welfare professionals from elite sport and esports to gather and learn how best to tackle the issue of gambling harm in their industry.
John Millington, senior director at EPIC Risk Management, said: "Problem gambling can affect any individual from any walk of life, but several academic studies have reached the same finding that athletes are up to four times more likely to suffer its consequences.
"Clearly, education and prevention work for those who regularly participate in competitive sport is a hugely important in tackling this issue. This summit is designed to bring in experts across the professional sport eco-system to delve into this issue and look at ways of protecting those most vulnerable from gambling harm.
"GIS are the perfect partner to help undertake research and mine data on this topic and have joined forces with us to ensure that we can ensure that the right people can continue to receive it, contribute to it, and act upon it.
"They will be making a vital contribution to the Pro Sport Advisory Board in the longer term via their new status as our Education Partner and we're delighted that their iconic base at Wembley Stadium will be the perfect setting for some important discussions to take place among the people who can enact genuine change for the better on this issue."
GIS president Sharona Friedman said: "We're delighted to have partnered with EPIC Risk Management to deliver the Gambling Harm Prevention in Sport Summit at our iconic Wembley stadium campus.
"The Global Institute of Sport wants to help address some of the key issues across sport and we look forward to working with EPIC Risk Management on facilitating this discussion as well as working to create future recommendations of best practice.
"Bringing together leaders from across the sports industry to all put forward insight and experiences related to the issues around gambling related harm is the first step in exploring how we can best work towards reducing the risks associated."
Stats Perform Named as Official Data Provider for the Rugby League World Cup 2021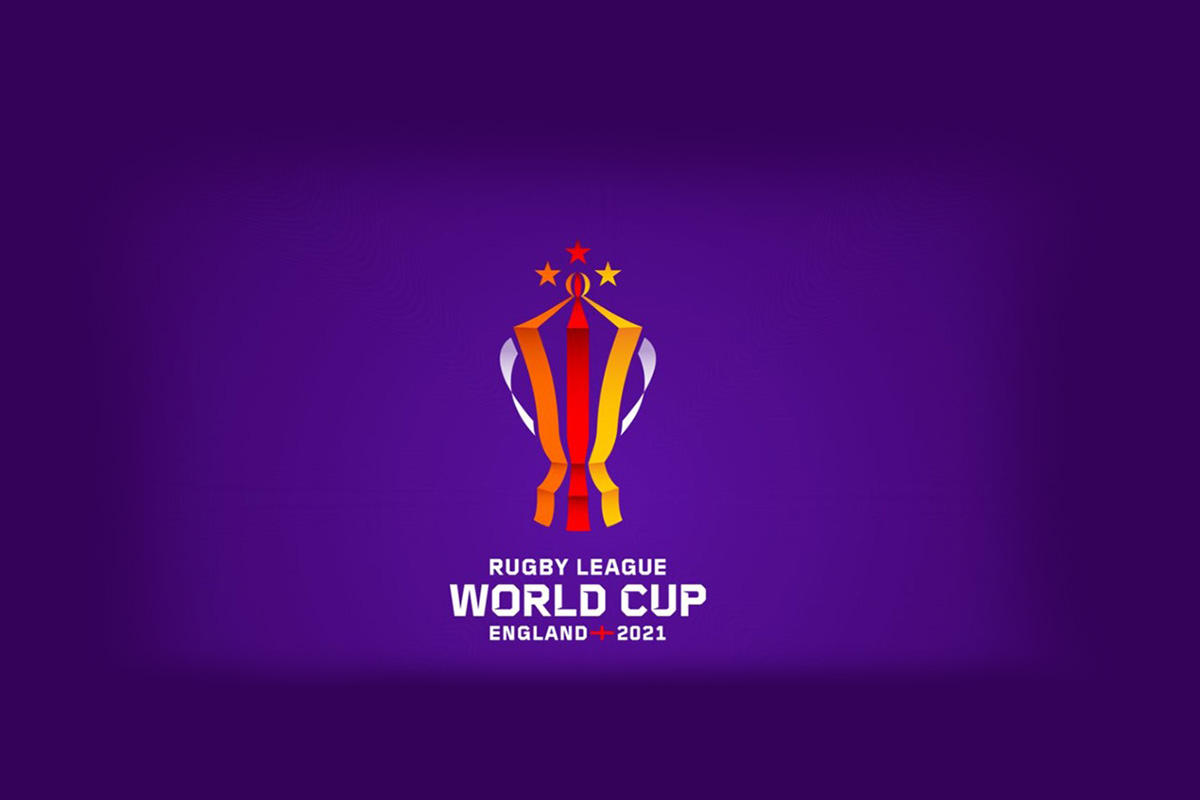 Reading Time:
2
minutes
Rugby League World Cup 2021 (RLWC2021) has appointed Stats Perform as their exclusive Official Data Partner for the re-arranged men's, women's and wheelchair competitions taking place this year in England.
Stats Perform's Opta data will support RLWC2021 and their partners in creating unique experiences for their audiences across media, brands and sponsors, which will be unveiled and showcased before and during the event. RLWC2021's continued alignment with Stats Perform reinforces the competition's commitment to ensuring that media and technology partners covering the competitions are provided with the highest quality data to bring every match to life for fans around the world.
Detailed data will be delivered through an extensive range of Opta data feeds, with Stats Perform's highly visual, easily customisable widgets providing data-powered solutions for use across digital and social platforms, before, during and after the action.
Opta data and statistics will power RLWC2021's social channels, where they will help determine the competition's top performing players and inform and empower fans.
Stats Perform will create extensive preview and post-match packs for the clubs and media ahead of all matches, allowing broadcast operations and commentators full use of Opta data in a time-efficient way.
Steve Xeller, Chief Revenue Officer of Stats Perform, said: "We're delighted to announce our partnership with Rugby League World Cup 2021 and be a part of powering the first Rugby League World Cup that encompasses the men's, women's and wheelchair competitions within one tournament.
"Stats Perform has a long history of growing Rugby League globally through our market leading data, content, and distribution, and this deal is yet another milestone in Stats Perform's commitment to supporting the expansion of the sport across the globe."
The national competing team coaches, analysts and performance staff will also have access to RugbyHub, Stats Perform's flexible, fully integrated platform at the core of analysis in professional rugby, providing a central store of data and video content that allows teams to access crucial information as soon as they need it.
Integrated match footage is synchronised with data, allowing users to easily access matches and analyse the key areas specific to a game plan. Teams will also be provided with detailed analytical reports following every match, providing performance insights which can help inform tactical decision making as the tournament progresses.
Jon Dutton, RLWC2021 Chief Executive, said: "The RLWC2021 is committed to making a real impact in communities, and one of the ways we can support this is by delivering the best possible experiences for our passionate fans, along with supplying our partners and teams with the highest quality match data.
"Stats Perform have been appointed as our official data supplier, due to their longevity and reliable history in the industry. I look forward to working with them as they help us deliver the biggest, best and most inclusive Rugby League World Cup in history."