The 5 Best CS:GO Teams You Need To Follow In 2019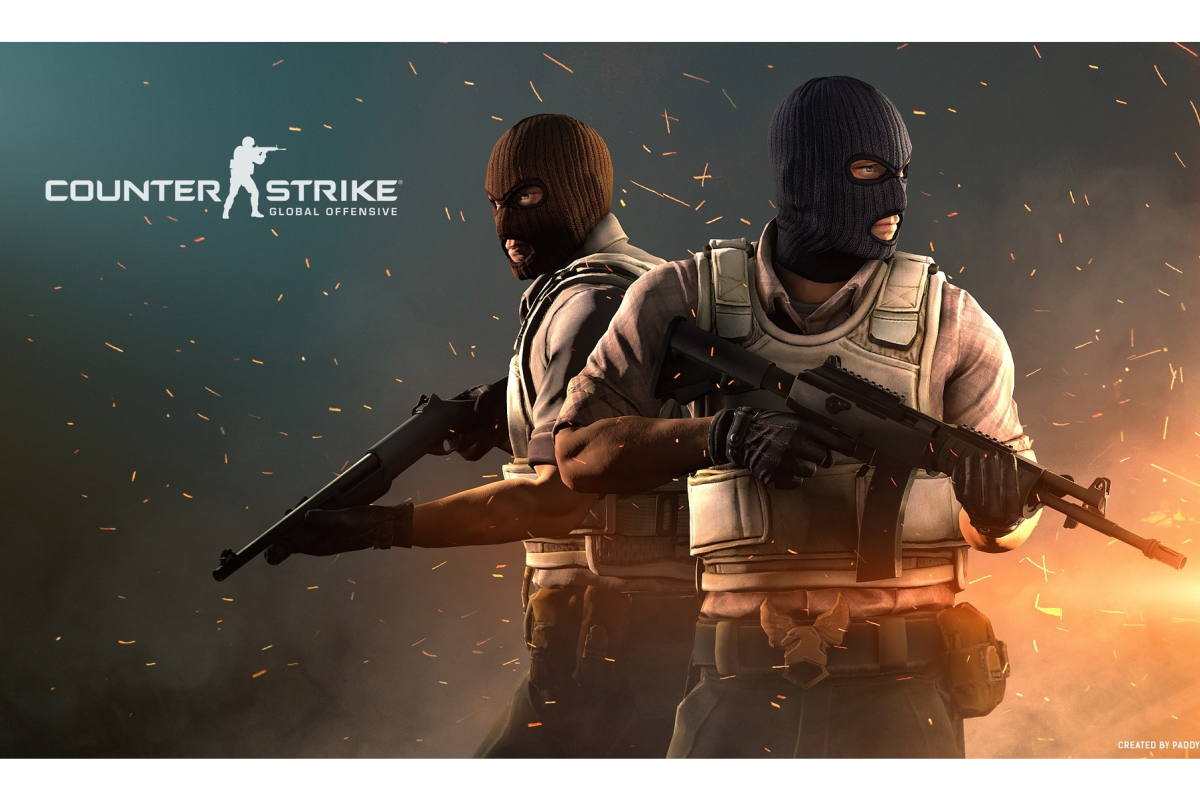 Reading Time:
4
minutes
Counter-Strike: Global Offensive has been on the global eSports scene for several years now. The competitive play of the game has crafted some magnificent teams whose phenomenal matches surprise even their keenest fans.
Today, we'll take a look at the 5 best CS:GO teams you need to follow in 2019.
Astralis – the Unprecedented Leader
Originating in Finland, the former Danish Questionmark/Team SoloMid lineup obtained the rights to the name Astralis from the Finnish CS team.
The beginning was hard. The first event of the Danish dream team happened in January 2016 at DreamHack Leipzig. Astralis championed their group, defeating team after team, but Luminosity Gaming eliminated them in the semi-finals.
The next two years were a nerve-wracking mix of ups and downs. Until February 2018 came. Astralis's team member Kjaerbye left, and was luckily replaced by Emil "Magisk" Reif. This substitute marked the start of a mind-blowing rise to the top and a complete domination of the Counter-Strike Global Offensive scene.
Astralis's excellence shined in ECS Season 5 Finals, ELEAGUE CS:GO Premier 2018, and FACEIT Major: London 2018, where they trudged over their opponents. After Katowice 2019, both spectators and commentators consider the current team the most dominant lineup in the history of Counter Strike.
Liquid – from StarCraft to CS:GO
Team Liquid was founded in 2000 in the Netherlands. Originally incepted as a StarCraft: Brood War team, Liquid got into StarCraft 2 in 2010, and in 2015, the clan formed a Counter-Strike: Global Offensive team.
At first, Liquid had mixed results. When 2016 started, the team continued to dominate domestically, but on a global level, it struggled to secure major wins. Although at MLG Columbus 2016, Liquid lost to the Brazilian Luminosity Gaming, the event proved that Team Liquid would soon be a promising global contender.
In 2017, the team had several fascinating competitive plays, beating Astralis and Brazil's SK. Liquid's big event breakthrough was the ESL Pro League Season 7 Finals, where they lost in a close matchup against Astralis.
A peculiar fact about Liquid: The team plays exceptionally well in most major CS:GO tournaments until they reach the semi-finals or even the final stage where their mental fortitude often outplays them.
Natus Vincere – Born to Win
Natus Vincere, often abbreviated as NaVi, originates in Ukraine. "Born to win" as the name translates from Latin, is the first team in the history of CS, which to dominate three major tournaments in one year.
The team's history goes back to December 2009 when it was founded. In 2010, NaVi secured wins at major events, including IEM, ESWC, and the WCG. This made them the first team to win the three most prestigious tournaments in just one calendar year.
Another new record, which the team owns is winning $220,000 in one year, which also occurred in 2010.
MIBR – the New Kid on the CS:GO Block
Owned by the American eSports organization, Immortals, MIBR (Made in Brazil) is a professional CS:GO team established in January 2018. In their short history, the team has played over 140 maps, prides itself on 89 wins and 49 losses, and is one of the most promising Counter-Strike: Global Offensive teams as of late.
In June 2018, MIBR announced their new roster, consisting of former SK Gaming players. Made in Brazil has taken part in most major championships, including IEM, Blast Pro Series, DreamHack Masters, and ZOTAC Cup Masters. They won the last one against Kinguin with a solid 3:0, and took home $200,000.
MIBR's current lineup includes Fallen, fer, coldzera, TACO, and felps. TACO and felps, aged 24 and 22, whose headshot % is around 50, just recently joined the team.
FaZe – American Organization with a European Flavor
DreamHack Leipzig 2016 marked FaZe's entry into the world of CS:GO. Although FaZe is an American eSports organization, its current CS GO team is mostly made of Europeans, including Sweden, Denmark, Slovakia, and Bosnia's "beast" NiKo.
In 2017 and 2018, FaZe was in a top-notch form, reaping wins here and there. Currently, their win rate is 59%, with 308 wins and 208 losses. FaZe's top achievements include offline and online tournament placements, consisting of:
Offline championships
1st place at ECS Season 4 – Finals
2nd place at ELEAGUE Major: Boston 2018
1st place at ESL One: New York 2017
1st place at SL i-League StarSeries S3
Online championships
1st place at ELEAGUE CS:GO Premier 2017
2nd place at Intel Extreme Masters XII – Oakland
3rd-4th place at Intel Extreme Masters XI – Oakland
5th-6th place at Esports Championship Series Season 2 – Finals
Besides Astralis, who's been the undisputed leader lately, all other four teams regularly exchange places. Sometimes, other teams like ENCE, mousesports, NiP, and Renegades enter the Top 5.
The Counter-Strike: Global Offensive scene is dotted with legendary fights between fantastic teams.
Wanna earn some money while watching your favorite teams? BUFF.bet offers the best odds for CS:GO betting.
U.S. to Host The Esports Awards 2019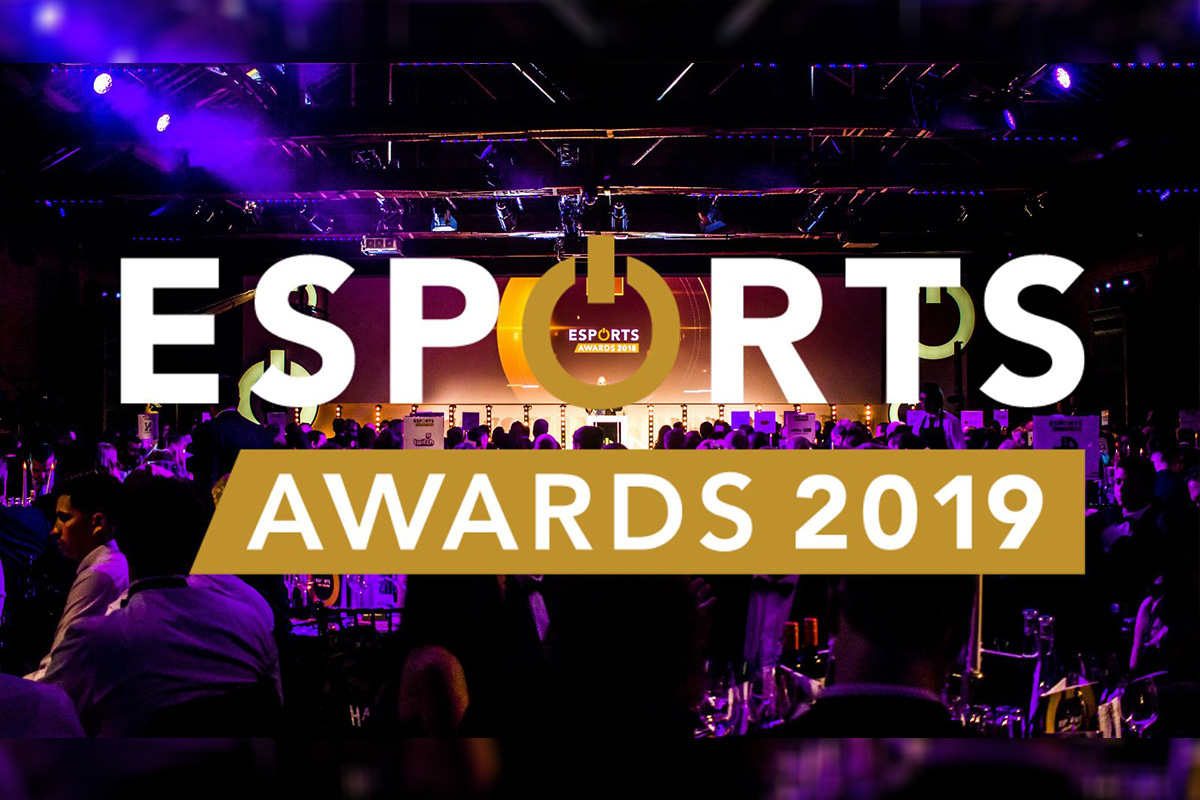 Reading Time:
1
minute
The Esports Awards 2019 is going to be held at the Esports Stadium Arlington on November 16. It is a win for Arlington, but a loss for London, which has been the home of Esports Awards for the past three years.
The majority of viewers and participants are located within the U.S., while the UK esports scene is still in its infancy. The esports stadium should be better equipped for such an event too, providing production crews access to already installed equipment, specialised for such events and live broadcasts. The Esports Stadium Arlington was opened in 2018.
Games and eSports partnership based around ESforce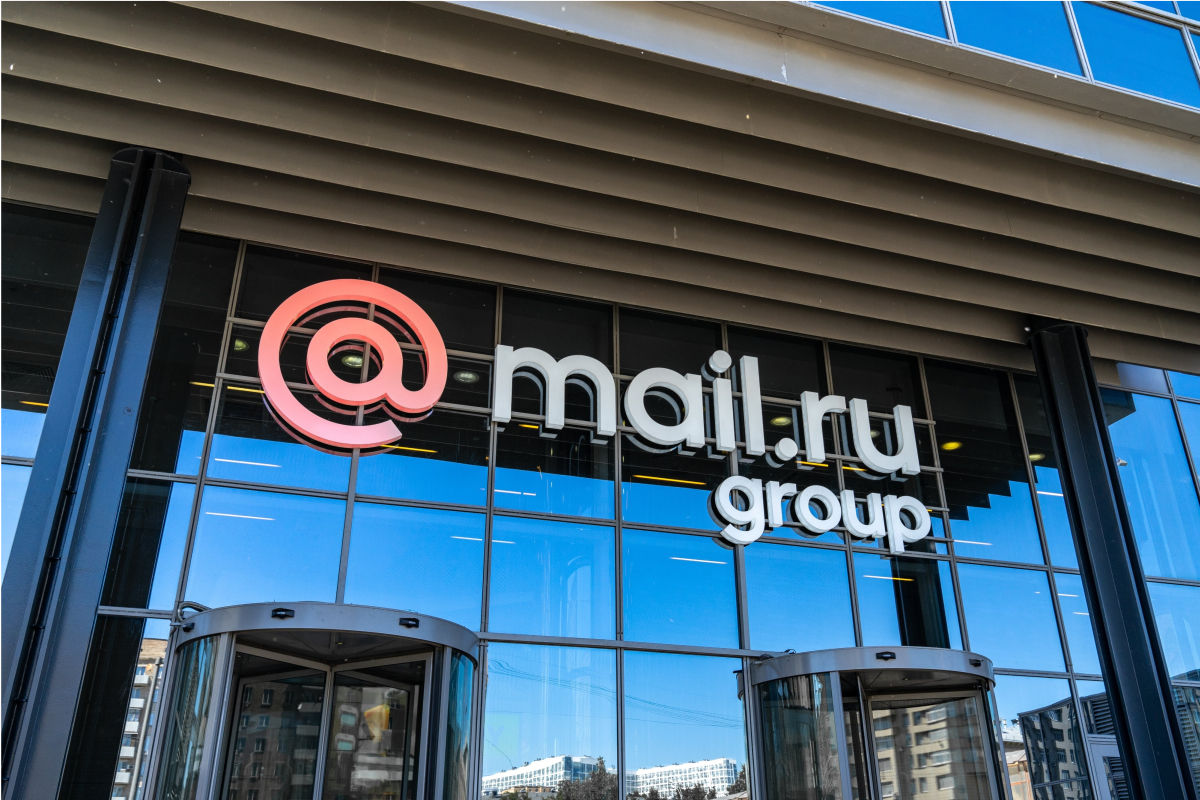 Reading Time:
3
minutes
Mail.ru Group Limited, one of the largest Internet companies in the Russian-speaking Internet market, today announces the creation of a partnership around ESforce eSports business with Modern Pick, which will allow Mail.ru Group and Modern Pick to build a well-diversified eSports business, with presence in Russia/CIS as well as Europe, with access to a broader games portfolio and expertise in AAA+ games development, eSports teams, broadcasting, video production, streaming, tournament organization and venues, combined with an extensive set of media and global brand partnerships.
The BoD of Mail.ru Group approved signing of the partnership agreement. Implied valuation of ESforce as part of the transaction is $110mn (including SK Gaming, catering and merchandise businesses, disposed by Mail.ru Group previously for >$10mn, implied overall valuation of all ESforce assets acquired by Mail.ru Group totals $120mn+). Mail.ru Group is to transfer 51% stake of ESforce into Modern Pick. The transaction is anticipated to be completed in the coming months, with ESforce to be deconsolidated from the Mail.ru Group's financials as of Q2 results reporting on a pro forma basis. In FY 2018, ESforce generated RUB2.7bn in revenues and had an EBITDA of RUB0.7bn.
Following the closure of the deal, Mail.ru Group will work with ESforce on arms-length basis, including around target advertising activity using Mail.ru Group's services.
Deal structure:
– MRG already holds 3% of Modern Pick
– MRG transfers 51% of ESforce as contribution to Modern Pick at an implied $56mn valuation ($110mn for 100%) with the combined company having a total initial value of $350mn
– The ultimate long term size of MRG's stake will depend on a number of operational KPIs for the combined company set for 2022 and could increase or decrease from initial level
– MRG will remain 49% shareholder of ESforce post transaction
– Third year ratchet: Mail.ru Group's share is to be re-valuated depending on 2022 financial performance. In case the combined 2022 revenue is below certain minimum threshold MRG may exit the merged company and get 51% of ESforce shares back. Mail.ru Group also has an option to reverse the deal in case certain fundraising and asset consolidation conditions agreed as part of the Transaction are not met by Modern Pick
We remain committed to games and eSports and see this partnership as adding optionality around new monetization channels for our existing and future game content, potential to operate eSports leagues and generally play a much larger role on the global eSports market, which offers significant growth potential, in our view, having already risen by 75% since 2016 to $865.1mn in 2018 and expected to break $1bn in revenues this year, according to Newzoo. PwC sees the global e-sports market growing at a 2018-22F CAGR of 18%, from $805mn in 2018 to $1,580mn in 2022.
We expect synergies from access to a much broader European sponsorship market with wide opportunities in eSports and media projects as well as from broadening our non-violent games portfolio, attractive for sponsorship. This also means an opportunity for MY.GAMES to receive access to global advertisers and opens up opportunities for cooperation and global expansion with overall diversification of our games and eSports business.
Commenting on the transaction Vladimir Nikolsky, COO (Russia) at Mail.ru Group, said: "We are very pleased to be entering into this new business together with Modern Pick, the strong partner who works in close cooperation with such brands as ZDF, Red Bull, etc. We are pleased with the progress that ESF has made since our acquisition but we see larger opportunities for the business being part of a wider eco-system. This is entirely constant with our strategy of leveraging our dominant position in our home market while also working with partners in some areas. We look forward to working with our talented and energetic partners to further expand ESF's reach and user offering."
Commenting on the transaction Mathias Lauda, Vice president at Modern Pick, said: "We are really excited to be able grow the business jointly with Mail.ru Group and gain the ESF distribution expertise and the wider partnership with Mail.ru Group to expand the reach of our world class racing games. There are obvious synergies between Modern Pick with its great partnership network of ZDF and Red Bull amongst others and the ever expanding eSports network of ESF. With the number of racing and arcade genre games continuing to increase interest from the wider auto industry continues to increase both in terms of brand recognition and also as a new avenue for marketing. We look forward to working together in this."
WePlay! Dota Underlords Open: the registration for all comers starts!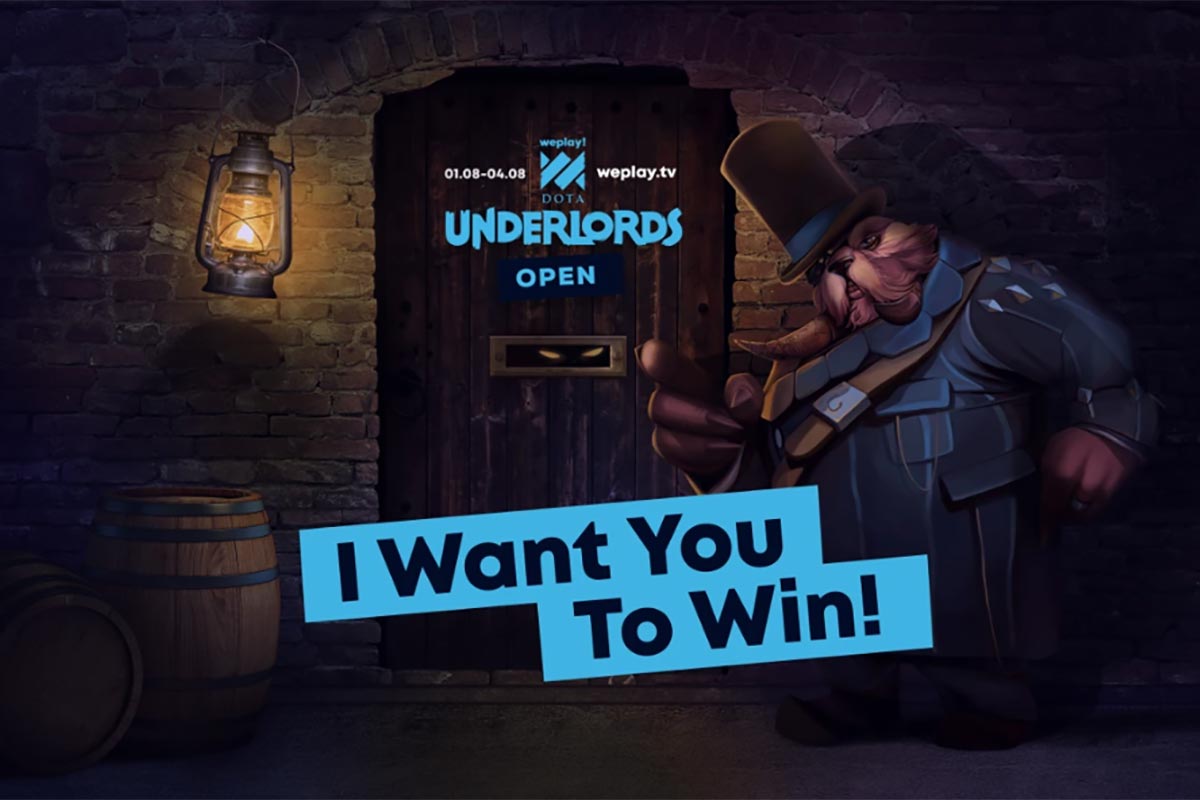 Reading Time:
1
minute
Dota Underlords fans from all over the world are welcome to register and compete for the total prize pool of $15,000.
WePlay! Esports has revealed the details for everyone willing to take part in WePlay! Dota Underlords Open open qualifiers. The registration is open from July 15th till July 23th, 2019, 23:59 CEST (14:59 PDT). The schedule and registration process details are available at WePlay! Esports website.

To sign up for WePlay! Dota Underlords Open participants are needed to have an account at Challonge.com and also join WePlay! Esports Discord channel. Regular announcements and news will be available at the #underlords_open_announces group; all communication with the players will be held through Discord.

Dota Underlords Open will have two divisions: Vicious Order (Europe) and Crimson Gang(Americas). The divisions are not region-locked, so players from all over the world can participate. Each round will have three games. The best four players with the highest points move on to the next round. The qualifiers will be taking place until there are only eight players. Those eight players will be invited to the main event, taking place from August 1st to August 4th, 2019.

Players are entitled to participate in qualifiers through multiple regions and, moreover, they can play from a mobile device. Participants are also allowed to stream their games on their private Twitch channels, but they are not allowed to stream the main event (after the end of the qualifiers).

WePlay! Dota Underlords Open open qualifiers start on July 24th and will be taking place till July 28th, 2019. The winners will be invited to the main event with a $15,000 prize pool.

More details of WePlay! Dota Underlords Open tournament are available at WePlay! website.

#WePlay #WePlayDotaUnderlords

Source: WePlay! Esports Press Office