Online Gambling Etiquette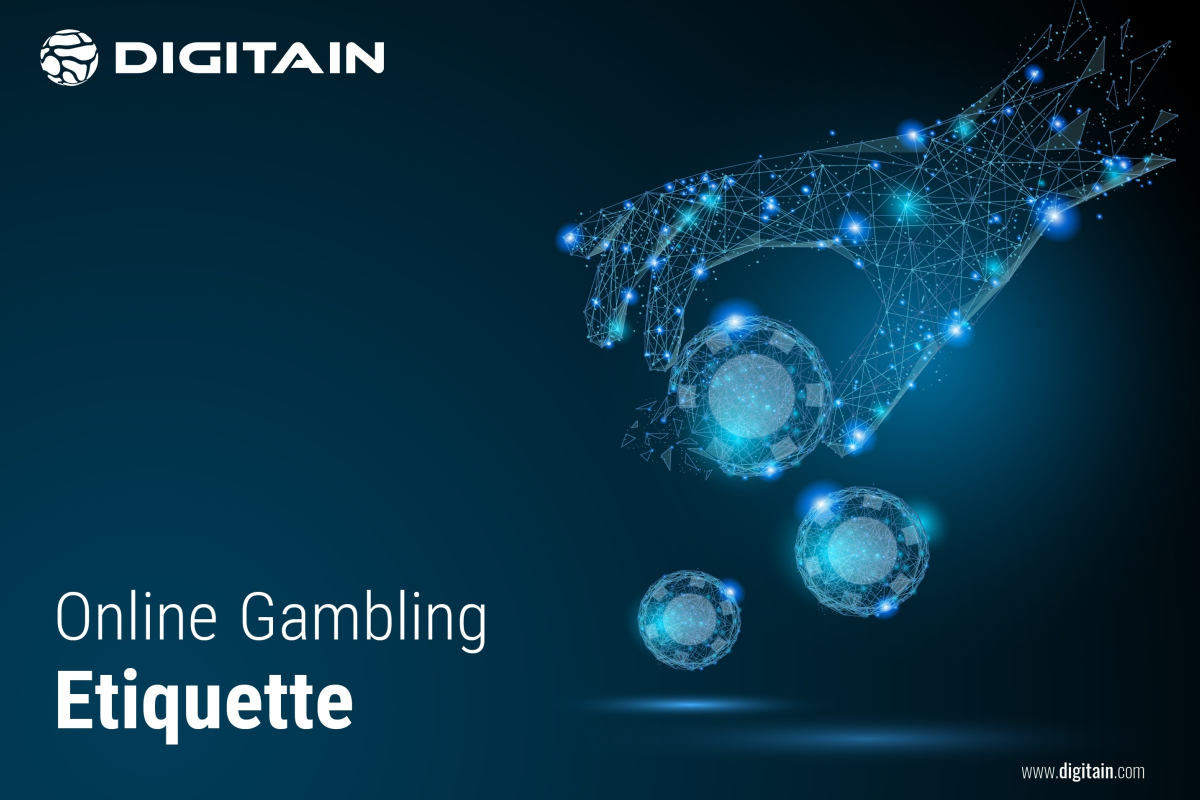 Reading Time:
3
minutes
Online gaming and gambling are on a constant rise. The internet made online casino gambling available to anyone. Which was very positive to many players how now can enjoy their favorite games without having to make an expensive trip to the casino.
But just like traditional, brick-and-mortar casinos, the online casinos have their dos and don'ts. And before you enter one, it's important to understand the etiquette, and prevent yourself form looking foolish or worse, like a total amateur. Read on and learn how to behave in an online casino. We'll have you looking like a pro before your first log in.
Rule 1: Know the Law of the Land
Since you can play online from any place in the world, before you log in to your favorite casino, check to see if online gambling is legal in the country, state, province or region where you are residing at the moment. Consult our legality page. So you won't end up losing more than just your hand at poker.
Rule 2: Play to Win but Expect to Lose
"House always wins" is something we hear all the time, and there's a reason for that. Gambling online affords players the luxury to take their time to master the games and learn their strategies. Use this to your advantage. Take time to master the games and play to win. But no matter what lucky charm you have on or how smart and strategic your moves are, expect to lose sometimes. Expecting to win all the time will only lead to frustration and no one needs that.
Rule 3: Play According to the Best Rules
Almost all online casinos offer the same games. But they may have different variations and not have the same rules. Make Google your friend and search for the rules which suit your preferences. Study the rules or print them out for future reference. That way, you set yourself for success.
Rule 4: Learn to Assess and Trust the Odds
Most casino games are games of chance, that's true. But some or not. Mathematical statistics are proven, and all casino games are designed on percentages and probabilities for a reason. Don't rely on luck alone cos there's more to it. Constant winners aren't only "lucky" – they have a better understanding of the odds. Learn to calculate the odds – don't hate them!
Rule 5: Always have a Timely Play
Yes, it is expected to take a moment to consider your next move. However, you should make your next move in a timely manner. If you need to do something away from your computers or smartphone, it might be better to use the "sit out next hand" button. The other players will be thankful you did that.
Rule 6: Don't Bet More than You Can Afford
Gambling is meant to be fun. Winning some money plays a big role here, but to win, you must bet first. And the party mood goes away quickly when you spend your rent or grocery money away. Create a gaming budget and stick to a limit that you can realistically afford.
Rule 7: Don't Bet on "Setting Systems"
If it sounds too good to be true, then it probably is. Stick to the rules and use proven mathematical strategies to plan your next move. Don't rely on someone's unsolicited advice or betting system they made out cos it is a surefire way to fill somebody else's pockets.
Rule 8: Be Polite to All Players
Even though there are casino games where you play against a computer, keep in mind that online casinos are a real community, and most of the time you are playing against real people. Be cultured and polite, even if your playing style is aggressive.
Rule 9: Don't Do or Permit any "Flaming"
One of the worst things you can do is take out your anger or frustration on other players. Or allow and instigate someone else to act angrily. Instead, calm down, and take sit the next hand out. If angry and insulting comments are directed to you, try to respond calmly and avoid getting into a 'fight'.
Remember that even though you are playing online, it's still an establishment where you are expected to follow certain rules and behave. Use our short guide to online gambling etiquette to learn the basic dos and don'ts, so you won't end up being the annoying player that no one wants to play against.
SkillOnNet Signs Deal to Power Slingo.com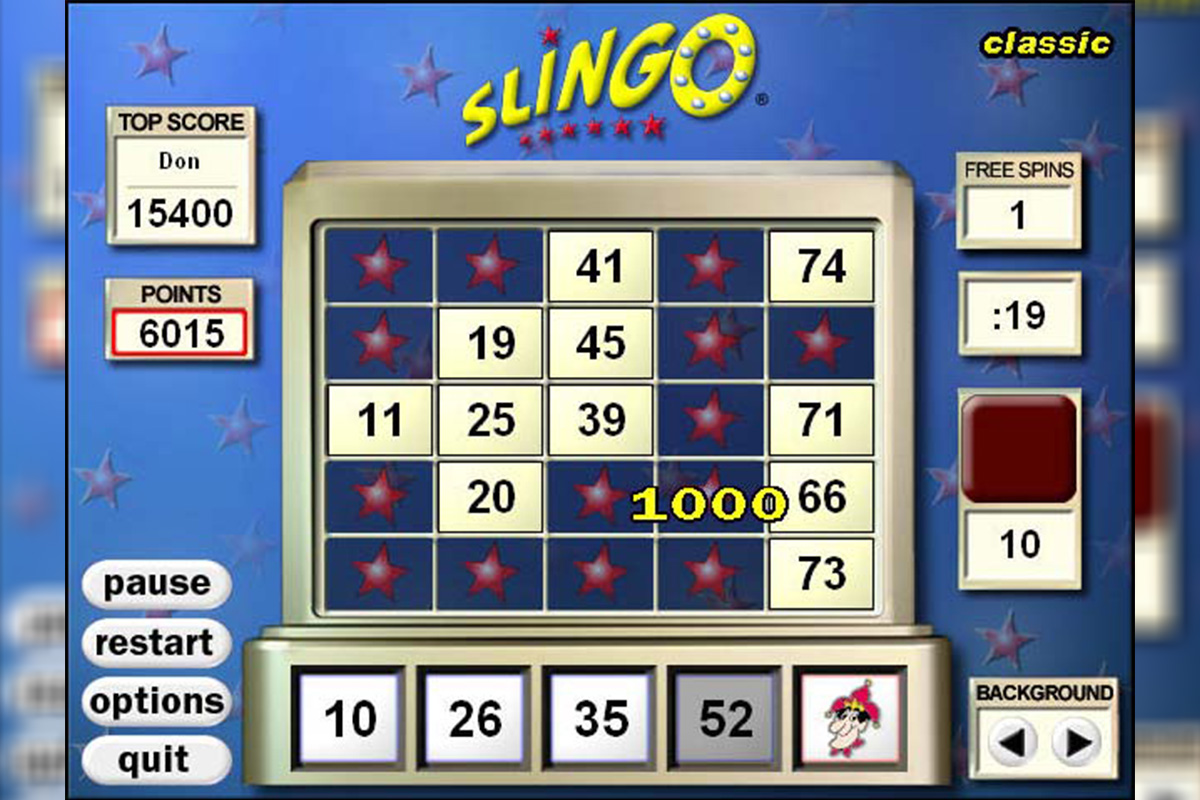 Reading Time:
< 1
minute
SkillOnNet has signed an exclusive agreement to power and license Slingo.com. Under the terms of the deal with Slingo-parent Gaming Realms, Slingo will significantly expand its global footprint through access to new markets.
The deal will give the site's players access to over 3000 additional games from some of the world's top developers. Slingo will be marketed on the SkillOnNet Network by veteran operator Prime Gaming, which owns top brands like MegaCasino.com and ICE36.com.
The deal represents a major new chapter in the Slingo story. The site will continue to offer its much-loved Slingo-style games, while providing its players a huge expansion of choice from the SkillOnNet portfolio.
"With the coming together of SkillOnNet, Slingo and Prime Gaming, it feels like we're putting together an online gaming supergroup. The level of industry experience among these three companies is pretty amazing, and I know together we will build something quite special," Michael Golembo from SkillOnNet said.
"Slingo has a large and loyal player base and we want to assure those players we won't be messing with their favourite games, but we will be working hard to offer them a more vibrant and vital gaming experience," Michael Golembo said.
"SkillOnNet is behind some of the most successful online casino brands in the world and we wanted to leverage its technology and experience to drive Slingo.com forwards. Through SkillOnNet's platform and licences we know we can operate in new markets around the world with utmost compliance. This marks the start of a new chapter for Slingo.com, one that we believe will be a great success for the brand," Mark Segal, CFO of Gaming Realms, said.
Synot Games Enters Greek Market With BetRebels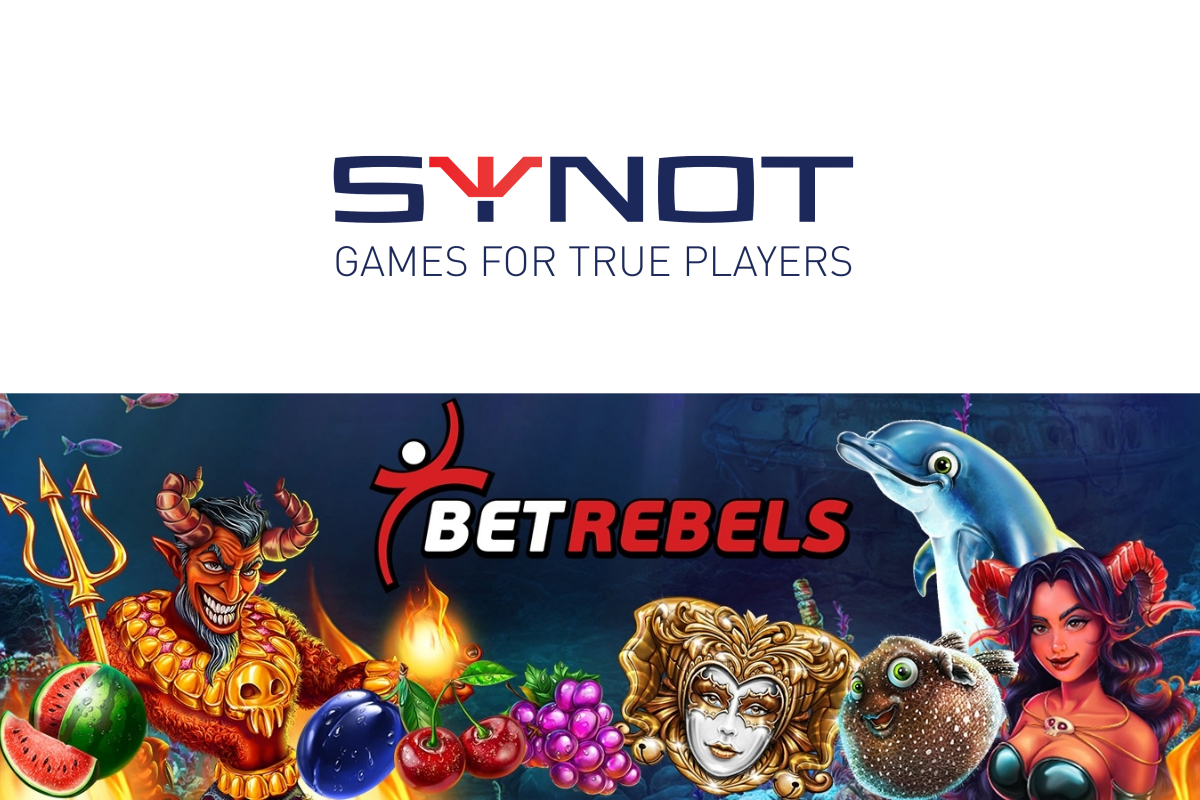 Reading Time:
2
minutes
SYNOT Games kicks off another successful launch with BetRebels online casino. BetRebels is the first online casino with live SYNOT Games content in the Greek market.
Players at betrebels.com and betrebels.gr can now enjoy the frozen land of Dicey Fruits, the oceanic underworld in Dolphin's Wild Ride or a crazy adventure with Rich Pirates, and many more lined up in the wide offering of the SYNOT Games portfolio.
Martina Hrabinska, CCO of SYNOT Games, was pleased with the launch of the casino operator, commenting:
"We are thrilled to release our games with another successful brand such as BetRebels using iSoftBet platform, and also take a step forward introducing our content to another country. We are looking forward to further our cooperation, and so increase our global footprint."
Yiorgos Metaxas, Director of Rebels Gaming Ltd said:
"During the past year, our Casino offering has been enhanced with new and innovative providers. The addition of SYNOT Games' special content provides us the ability to add fresh and high quality engaging games, full of intriguing features and mechanics that players love. Without a doubt, SYNOT Games' content will prove to be very popular with our players."
About BetRebels:
BetRebels.com is a European company, one of the trading names of Rebels Gaming Limited – a company registered in Malta (reg. no C 51793). Every BetRebels customer is important to us and we are determined to provide you with top-class products, programs and support. Our mission is to offer our customers a high quality, dynamic, entertaining, and broad-ranging gaming experience in a secure and regulated environment. The wealth of experience of the company's Management means BetRebels is able to offer the best solutions in the field of Online Gaming. At BetRebels you are always a click away from the complete betting offer.
About SYNOT Games:
SYNOT Games is an established content supplier with a growing market presence, licensed by the Malta Gaming Authority and certified in markets across Europe. The games are already certified in a number of jurisdictions including Spain, Italy, UK and Sweden. Our comprehensive portfolio boasts with more than 40 exciting titles, available in 24 languages and live in over 80 casinos.
Gala Bingo Launches "Bingo Like a Boss" Campaign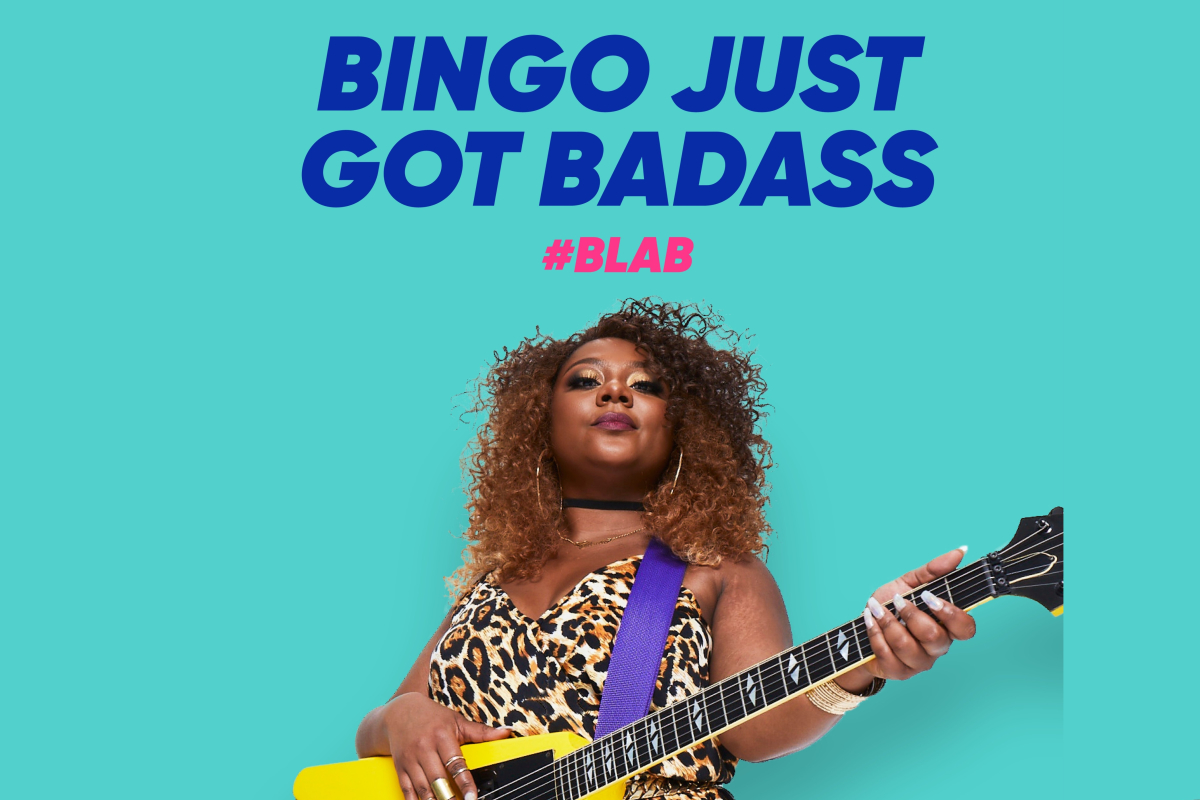 Reading Time:
< 1
minute
Gala Bingo has launched "Bingo Like a Boss" campaign, unveiling a new leading lady, Gloria, a gloriously sassy woman who slays life whilst casually playing bingo.
The first of four ads connected to the campaign stars Paisley Billings from the TV show, Tattoo Fixers, as Gloria and features the character playing Gala Bingo on her phone whilst simultaneously shredding an electric guitar solo using her feet! Inspired by Gala Bingo's seamless and exciting gameplay, this advert and the remaining three will encourage viewers to "bingo like a boss" whilst outrageously living life to the full.
With the aim of disrupting the category and inviting a new younger audience to experience the online game, the introduction of Gloria adds a fresh, modern edge to the brand, whilst maintaining relevance with its existing players. This is just one facet of Gala Bingo's rebrand which includes an updated logo and tone of voice, a cleaner, refreshed look and colour palette, and a new approach to digital.
The commercials and digital content were directed by Los Angeles based comedy director duo Fatal Farm, while the campaign is being overseen by the advertising agency, Antidote.
"We wanted to mix up the category and refresh our brand. We are a brand with significant heritage and branding that has stood us in good stead, however the time felt right to revamp and refresh, bringing us in to the roaring 20's and with Gloria's help, this truly integrated campaign certainly does that. We want to show a younger audience how fun and exhilarating the game can be, showing there is something for everyone. We're really excited to unleash Gloria on the nation and bring the sass to bingo!" Karina Adrian, Head of Brand Marketing at Gala Bingo, said.