Reading Football Club Partners with Casumo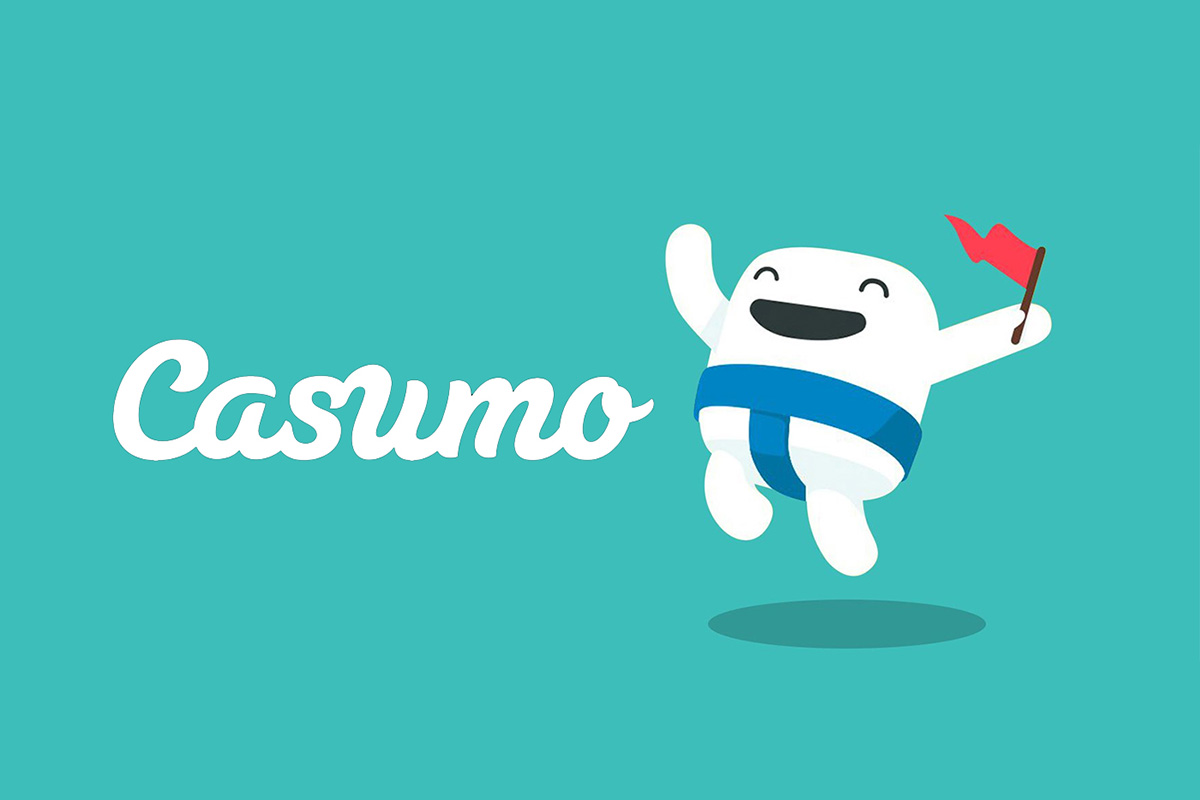 Reading Time:
< 1
minute
Reading Football Club has partnered with the online casino operator, Casumo. As part of this partnership, Casumo's brand will display their logo on the front of Reading's first team and adult replica shirts until the summer of 2021.
"Casumo is extremely excited to launch this partnership with Reading Football Club, in what is an historic moment for our brand. We are passionate about working with the Royals to make Madejski Stadium a fun, vibrant and exciting environment for its fans over the course of the next two years," Greg Tatton-Brown, UK & Ireland Country Manager said.
"As a club we celebrate our history, football traditions and our glories gone by – but we also pride ourselves on being innovative and forward-thinking. Like Casumo, we strive to provide a fun, friendly and exhilarating environment for our fans and we look forward to working closely with Casumo this season and beyond," Chief Executive of Reading FC, Nigel Howe said.
This new agreement with Casumo represents the start of a brand-new partnership with one of the most exciting new online gaming platforms on the market.
"We're delighted to announce this partnership with a vibrant and creative brand like Casumo. We've been impressed by Casumo's imagination and desire to immerse themselves into our club, culture and fanbase. We look forward to collaborating throughout the next two years and providing a powerful platform for Casumo to achieve their own, ambitious marketing objectives," Reading FC's Head of Sales and Partnerships, Tim Kilpatrick said.
Ever more people 60 years and older are gaming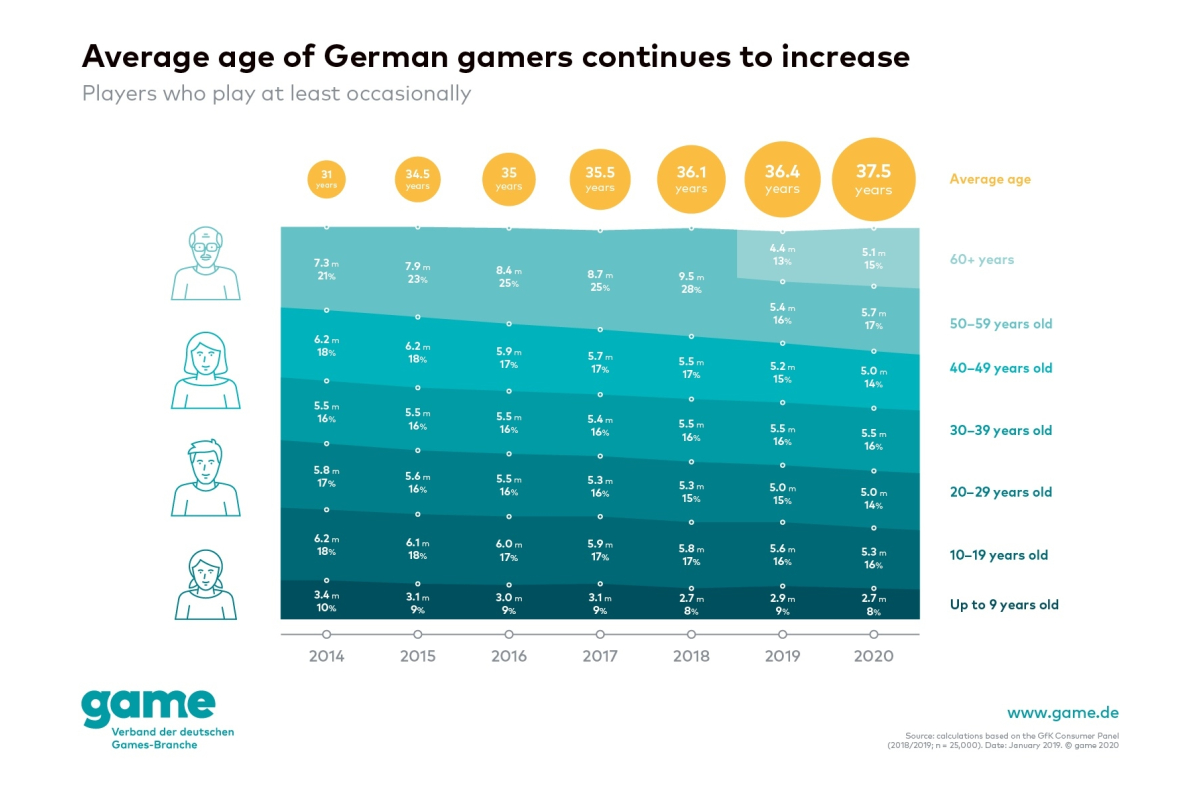 Reading Time:
2
minutes
More than 34 million Germans play computer and video games
Over 5 million seniors are gamers
Average age of gamers increases to 37.5 years
Ever more seniors are discovering an affinity for games. Over 5 million people 60 years or older in Germany currently play computer and video games – an increase of around 700,000 players compared to the figure of about 4.4 million in 2019. A total of more than 34 million people play computer and video games in Germany. These are the numbers released today by game – the German Games Industry Association, based on data collected by the market research company GfK. As in all other age groups, players over 60 are equally divided between women and men. Seniors most often reach for their smartphone or tablet to play; around 50 per cent of players in this age group make use of these devices for gaming.
'For many people 60 years and older, a virtual round of skat, a construction simulation or a crossword puzzle is just as much a part of everyday life as reading the newspaper or watching the news,' says game Managing Director Felix Falk. 'Games often open the door to the digital world for older people. They don't merely entertain; they make possible digital participation. The ongoing corona crisis brings into even sharper focus just how important access to the digital world is for older people too.'
The average age of gamers in Germany continues to increase
Currently, around 34 million people play computer and video games in Germany. Half of these players are women (about 48 per cent). The average age of gamers in Germany has increased compared to last year, from 36.4 years in 2019 to 37.5 years currently. This is in part a result of the continual increase in the numbers of gamers in the 50–59 and 60-plus age groups in Germany. In part, it is due to the fact that many long-time players have remained true to the medium and are now in these age categories.
About the market data
Please note: for the first time, the current market data includes analyses for the 60-plus age group. This data is visualised in the corresponding market data graphic.
The market data is based on statistics compiled by the GfK Consumer Panel and App Annie. The methods used by GfK to collect data on Germany's digital games market are unique in terms of both their quality and their global use. They include an ongoing survey of 25,000 consumers who are representative of the German population as a whole regarding their digital game purchasing and usage habits, as well as a retail panel. The data collection methods provide a unique insight into the German market for computer and video games.
game – the German Games Industry Association:
We are the association of the German games industry. Our members include developers, publishers and many other games industry actors such as esports event organisers, educational establishments and service providers. As a joint organiser of gamescom, we are responsible for the world's biggest event for computer and video games. We are an expert partner for media and for political and social institutions, and answer questions relating to market development, games culture and media literacy. Our mission is to make Germany the best games location.
Arrow&Square offers COVID 19 advice for iGaming B2B comms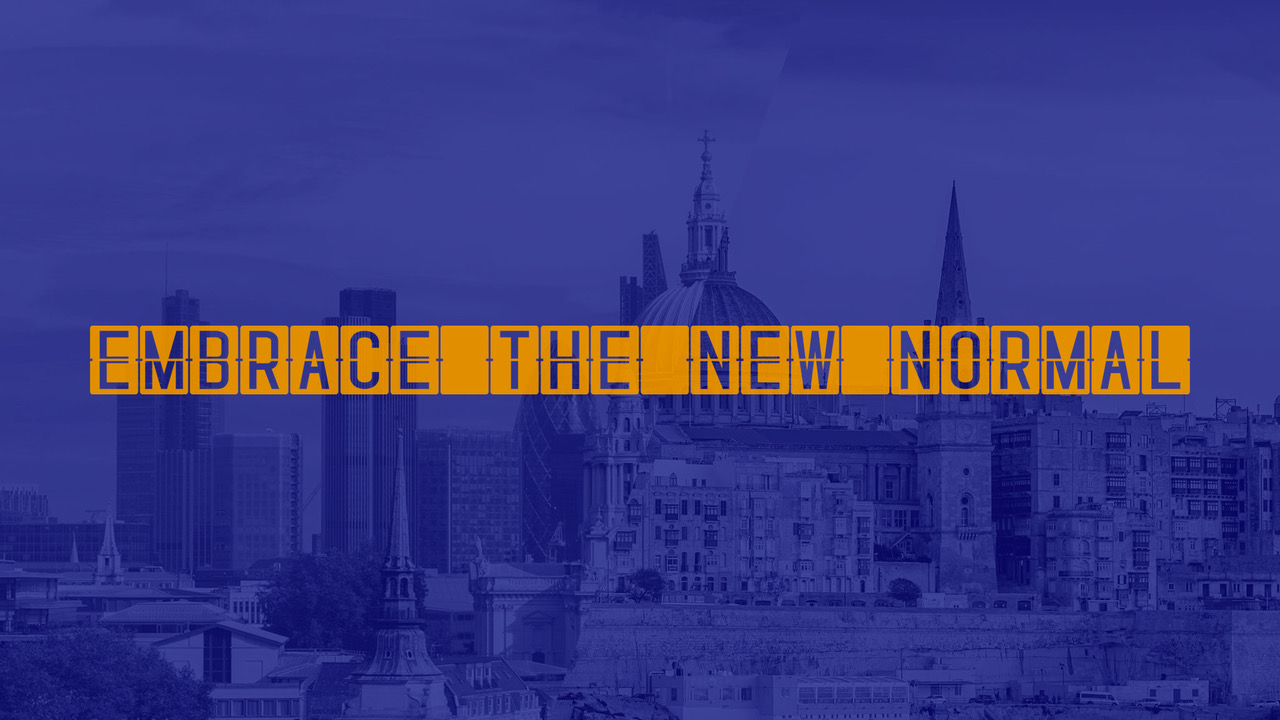 Reading Time:
2
minutes
PR & content consultancy launches in Malta for iGaming sector
Arrow&Square, a B2B comms and content consultancy with a footprint in Malta and London, is offering free advice for iGaming companies whose marketing communications activity for 2020-2021 has been disrupted by the Coronavirus outbreak.
Jools Moore, director at Arrow&Square, commented, "Notwithstanding the global health crisis, this is a tricky time for businesses everywhere, but the show must go on.  We're keen to support the iGaming community, and offering some free advice is a great way to introduce ourselves, no strings attached. In the short term we all have to adapt marketing strategies to this 'new normal', with no end in sight for the current disruption."
Any companies interested in discussing their marketing communications in 2020 should visit www.arrowandsquare.com to get in touch with the team for a complimentary review.
With COVID-19 disrupting various marketing activities in the iGaming sector, the events calendar has been particularly hard hit. Both marketing and commercial teams now need to adjust their approach to communications to offset the loss of the global events roster.
Industry events have traditionally provided a platform for networking, sharing new products and services, key messaging, thought leadership, branding and more.  With the postponement of these staples in the industry calendar, marketers will need to refocus their efforts with comms and content activity to take on more heavy lifting when it comes to B2B marketing.
Moore has provided comms and content services for the iGaming sector since 2004, most recently as Comms and Publishing director for SiGMA Group, the Malta-based events company.
He added, "During this testing period, Arrow&Square will offer free counsel to iGaming companies concerned about losing share of voice while the world locks down to prevent further spread.   We'll audit your social media presence, suggest new ways to use content marketing to connect new leads and business connections, and advise on how to approach B2B communications with trade media."
App Store's App Conversion Deadline Extended Again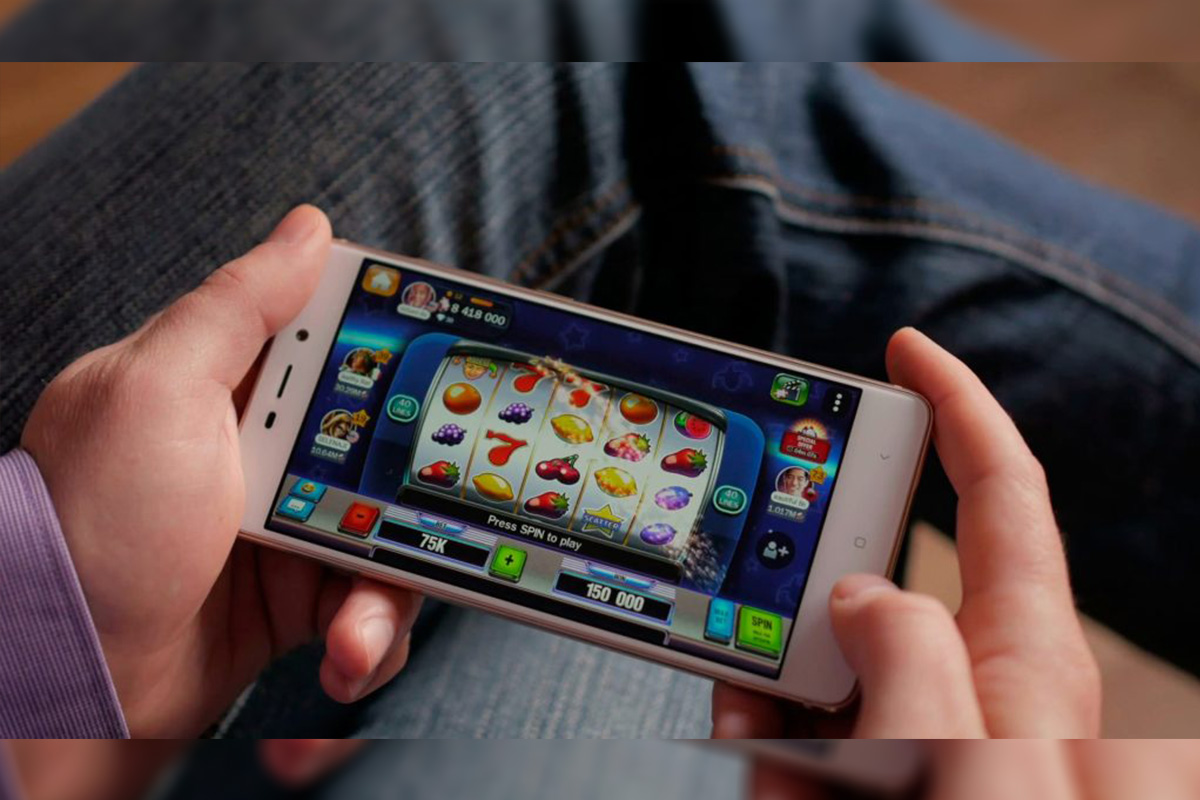 Reading Time:
< 1
minute
Tech giant Apple has decided to extend the app conversion deadline again. Last year, the Company issued a directive that required that all of the mobile apps on its App Store be fully native to iOS, its mobile operating system.
Apple now extended the deadline for compliance with the new directive to June 30. Until then, the HTML5-powered mobile gaming apps will still be available on the App Store.
This is the third time that Apple is postponing the deadline. The first extension was up to September 2019. The second postponement took the deadline to March 31. Both the extensions seemingly did not work out. That is why the company announced the third extension, which sets July 31 as the new deadline.