1st half-year 2018/2019 Income Good operating and financial performances Continuation of the investment programme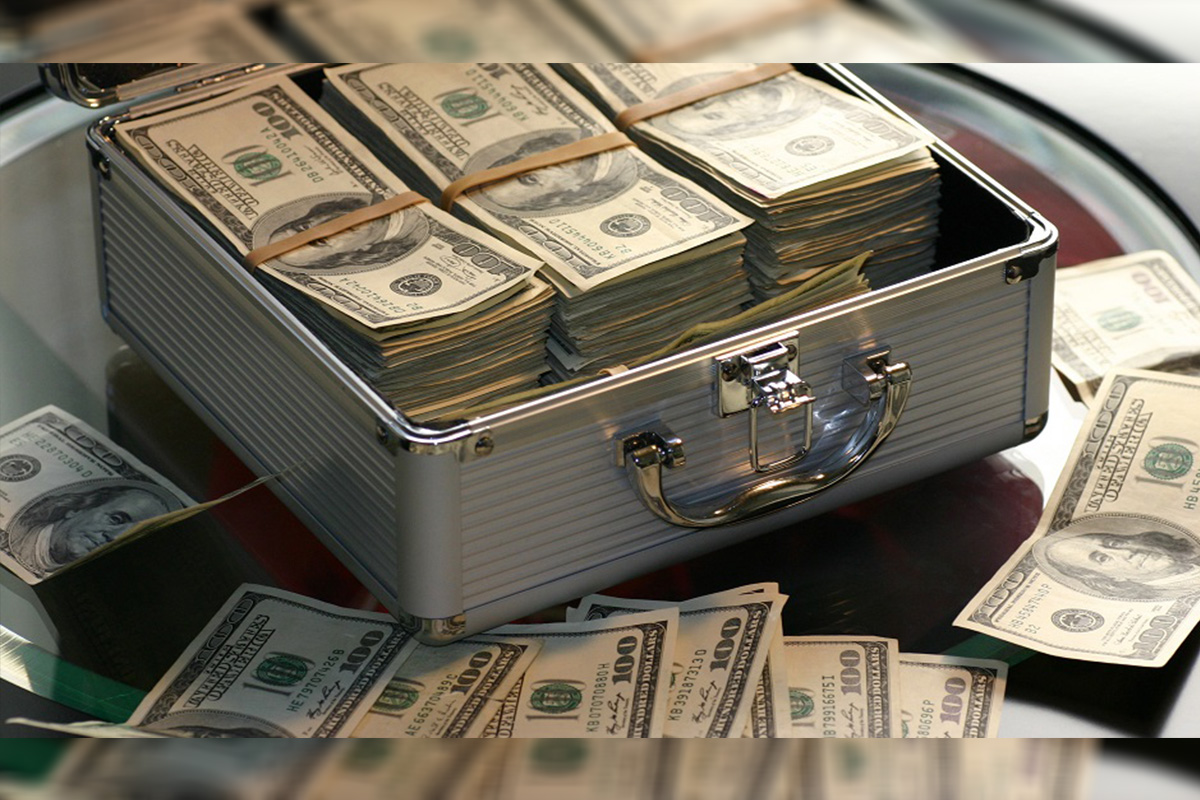 Reading Time:
7
minutes
During the meeting it held on 25th of June 2019 and after having reviewed the management report of the Executive Board, the Supervisory Board examined the audited accounts for the first half of the 2018-2019 financial year (November to April).
Good operating and financial performance together with a solid financial situation
The good performance of the activity over the half-year materialized by a Gross Gaming Revenue (GGR) of €329.4M up by + 4.7% and a turnover of € 221.9 M up by + 5%.
The Group' EBITDA increased by + 13.2 % reaching € 44.8 M (i.e. 20.2% of the turnover) compared with € 39.6 M (i.e. 18.7%) of the 1st HY 2018.
The current operating income (COI) strongly correlated with the activity, reached € 23.3 M (+17%). This performance is essentially due to the casinos and other activities sectors.
The COI of the casinos sector has increased by € 1.8 M reaching € 27.1 M. This should be highlighted because it takes into consideration the full impact over the period of the increase in CSG as at 1st of January 2018 (€ 0.7 M during 1st HY 2019, this impact being over only 4 months at 1st HY 2018) together with the payment at the beginning of the year of the tax-free premium, called "Prime Macron", for an amount of € 0.4 M.
In addition, the operational reconfigurations carried out on several sites bear fruit: COI of La Ciotat PleinAir casino is up by + 0.8%, of Cannes 314 casino + 1.1% and of Forges-les-Eaux casino + 0.8%. At the same time, the renovations of the Pasino at Aix-en-Provence, whose first phase was completed in early April 2019, continued to weigh on its profitability.
For the 1st HY 2019, the negative impact of the COI "Other activities" is more limited – € 2.3 M (versus – € 3.9 M for 1st HY 2018) thanks in particular to savings in advertising costs (end of sponsoring of the LOSC Club in Lille)
Finally, the COI of the Hotels sector is steady at – € 1.4 M, despite the renovation works carried on over the period.
The non-current operating income represents a net expense of – € 1.9 M that takes into consideration the estimated cost of restructuring the Pasino Aix-en-Provence together with the cessation of the activity at the Hotel 3.14 Cannes (still closed)
Finally, the net income amounted to € 16.6 M, up by + 25% (+ € 3.3 M) after taking into account a more limited negative impact of the financial income of – € 0.4 M pertaining to the decrease in net interest expense over the period and a tax expense (including CVAE) of € 4.2 M.
The Group's financial structure remains very healthy with a cash position of € 67.0 M, shareholders' equity of € 382.9 M and a net financial debt of € 90.6 M.
RECENT EVENTS AND OUTLOOK
Launching of PasinoBet, an online sports betting platform
At the end of the HY, Groupe Partouche launched its online sports betting platform in France, PasinoBet, which offers a wide range of sports: football, basketball, tennis, rugby, etc. Regarding the technology component, the Group has entered into a partnership with BetConstruct, a company specialized in providing a complete sports betting solution (quotes comparator, statistical tools to analyze the performance of sports teams, live streaming service and a complete platform dedicated to sports betting).
Divestment of the minority stake held in Palm Beach Cannes Côte d'Azur
On 19th of June 2019, Groupe Partouche sold for € 11.5 M (securities and receivable) the 49% minority stake it still held in Palm Beach Cannes Côte d'Azur, which owns Cannes Balnéaire. As provided by the current safeguarding protocol, 50% of the net proceeds of the divestment were allocated to the compulsory prepayment of the lenders of the syndicated loan.
Public concession at Boulogne-sur-Mer
The public service concession of the Boulogne-sur-Mer casino comes to an end on 27th of June 2019.
Following the early termination of the convention of occupation of the public domain that should run until 2035, Partouche Immobilier has requested a compensation of € 12.4 M.
Upcoming events:
3rd quarter financial information: Wednesday 11th of September 2019, after Paris stock market close
4th quarter turnover: Wednesday 11th of December, after Paris stock market close
Groupe Partouche was established in 1973 and has grown to become one of the market leaders in Europe in its business sector. Listed on the stock exchange, it operates casinos, hotels, restaurants, spas and golf courses. The Group operates 43 casinos and employs nearly 4,500 people. It is well known for innovating and testing the games of tomorrow, which allows it to be confident about its future, while aiming to strengthen its leading position and continue to enhance its profitability. Groupe Partouche was floated on the stock exchange in 1995, and is listed on Euronext Paris, Compartment B. ISIN : FR0000053548 – Reuters : PARP.PA – Bloomberg : PARP:FP
FINANCIAL INFORMATION
Annex
Consolidated Income
| | | | | |
| --- | --- | --- | --- | --- |
| In €M – At 30 April (6 months) | 2019 | 2018 | ECART | Var. |
| Turnover | 221..9 | 211..3 | 10.6 | +5.0% |
| Purchases and external expenses | (76.2) | (71.5) | (4.7) | 6.5% |
| Tax and duties | (9.8) | (10.1) | 0.3 | -3.2% |
| Employee expenses | (88.4) | (87.2) | (1.2) | 1.4% |
| Depreciations, amortisations & impairments of fixed assets | (21.8) | (20.6) | (1.2) | 6.0% |
| Other current operating income & expenses | (2.4) | (2.0) | (0.4) | 20.8% |
| Current Operating Income | 23.3 | 19.9 | 3.4 | +17.0% |
| Other non-current operating income & expenses | (1.9) | (0.6) | (1.3) | 227.7% |
| Other current operating income & expenses | – | – | – | – |
| Impairment of non-current assets | – | – | – | – |
| Non-current Operating Income | (1.9) | (0.6) | (1.3) | 229.3% |
| Operating Income | 21.4 | 19.3 | 2.1 | +10.8% |
| Financial Income | (0.4) | (0.9) | 0.5 | -58.0% |
| Income before tax | 21.0 | 18.4 | 2.6 | +14.3% |
| Corporate income tax | (2.3) | (2.4) | 0.1 | -4.6% |
| CVAE tax | (1.9) | (1.5) | -0.4 | 24.3% |
| Income after tax | 16.9 | 14.5 | 2.4 | +16.4% |
| Share in earnings of equity-accounted associates | (0.3) | (1.2) | 0.9 | -74.2% |
| Total Net Profit | 16.6 | 13.3 | 3.3 | +24.6% |
| o/w Group's share | 13.1 | 9.7 | 3.4 | 35.0% |
| | | | | |
| --- | --- | --- | --- | --- |
| EBITDA | 44.8 | 39.6 | +5.2 | +13.2% |
| Margin EBITDA / Turnover | 20.2% | 18.7% |   | +1.5 pt |
The item Purchases & external expenses increased by + € 4.7 M (+6.5%), mainly impacted by:
the evolution of subcontracting expenses (+ € 4.0 M), mainly due to the increase in charges related to online licenses in Belgium, corresponding to the + € 4.8 M increase in sales generated by this activity (casino and sports betting)
an increase in the expenses of Pornic Casino (+ € 0.9 M) due to the transfer of the activity to the new premises.
in the opposite direction, the Advertising item decreased by € 0.9 M with the end of the LOSC sponsorship.
The item Employee expenses amounted to € 88.4 M, a € 1.2 M increase mainly due non-recurrent expenses: payment of the « prime Macron » (€ 0.4 M) and expenses related to the reorganization of some subsidiaries, notably the new Pornic Casino (€ 0.6M).
Given the sustained investment program implemented over the last years, depreciation and amortization of fixed assets increased by 6.1% to € 21.8 M.
Other current operating revenue and expenses represent a net expense of € 2.4 M versus € 2 M for the 1st HY 2018. This increase is due to variations in provisions.
The non-current operating income represents a net expense of – € 1.9 M that takes into account the estimated cost of the restructuring on going in Pasino d'Aix-en-Provence and of the shutdown of the Cannes 3.14 Hotel (still closed).
Operating income reached € 21.4 M up by + 10% over one year
The item financial income amounted to – € 0.4 M (versus – € 0.9 M for 1st HY 2018). Net financial expenses decreased thanks to a slightly lower half-yearly average interest rate and the maturity of the interest rate hedge at the end of 2018.
Income before tax amounted to € 21 M versus € 18.4 M for the 1st HY 2018.
The tax expense (CVAE included) amounted to € 4.2 M, compared to € 3.9 M in 1st HY 2018.
The item Share in earnings of equity-accounted associates is a deficit of € 0.3 M relating to Palm Beach Cannes Côte d'Azur, the divestment of the Group's minority interest was finalized on 19th of June 2019.
The net income of the 1st HY is a profit of € 16.6 M versus € 13.3 M in 1st HY 2018, of which € 13.1 M Group's share (compared to € 9.7 M in 1st HY 2018)
Balance Sheet
At 30th of April 2019, the Total Net Assets are globally stable and represent € 714.7 M compared to € 722.1 M at 31st of October 2018. During the period under review, the main evolutions are:
a decrease in non-current assets of € 7.9 M following the reclassification in "Assets held for sale" of the €10.5 M receivable held by Palm Beach Cannes Côte d'Azur (sale of the minority stake of the Group finalized on 19th of June 2019), and the reduction of tax debts (notably related to the end of the CICE mechanism). Conversely, the € 5.9 M increase in "Property, plant and equipment" mainly consists of the volume of investments and amortization expense;
a decrease in current assets of € 10 M, mainly due to a cash flow of € 12.8 M (see comments on the flow sheet).
On the liabilities side, shareholders' equity, minority interests included, increased by € 11 M compared with 31st of October 2018 and thus reached € 382.9 M as at 30th of April 2019.
The € 19.7 M reduction in financial debt (or gross debt) takes into account:
the annual maturity of the syndicated loan settled on 15th of December 2018 for € 20.1 M;
the provision of the last part of the real estate leasing following the completion of the construction of the Pornic Casino, then its first amortization, for a net amount of € 2.8 M;
the setting up of new bank loans for € 5.0 M;
The reimbursement of other bank loans for € 7.2 M.
Financial structure – Summary of net indebtedness
| | | | |
| --- | --- | --- | --- |
| In €M | 30/04/2019  6 months | 31/10/2018  12 months | 30/04/2018  6 months |
| Equity |  382.9  |  371.9  |  378.4  |
| Consolidated EBITDA |  44.8  |  64.1  |  39.6  |
| Gross debt (*) |  157.5  |  177.2  |  150.6  |
| Available cash less gaming levies |  67.0  |  79.7  |  81.6  |
| Net debt |  90.6  |  97.5  |  69.0  |
| Net debt to equity (« gearing ») | 0.2x | 0.3x | 0.2x |
(*) Gross debt includes bank borrowings and restated capital leases, accrued interest, miscellaneous borrowings and financial debt, banking facilities and financial instruments.
Glossary
The "Gross Gaming Revenue" corresponds to the sum of the various operated games, after deduction of the payment of the winnings to the players. This amount is debited of the "levies" (i.e. tax to the State, the city halls, CSG, CRDS).
The «Gross Gaming Revenue» after deduction of the levies, becomes the "Net Gaming Revenue ", a component of the turnover.
Current operating income (COI) combines all of the income and expenses directly related to the Group's businesses to the extent that these items are recurring, usual items of the operating cycle or that they result from ad hoc events or decisions related to the Group's operations.
Consolidated EBITDA comprises the balance of the income and expenses items constituting current operating income, excluding depreciation and amortisation and provisions relating to the operating cycle and one-off items relating to the Group's activities that are included under current operating income but are excluded from EBITDA given their non-recurring nature
Attachment
Source: GlobeNewswire
Game Payment Technology raise international profile at ICE London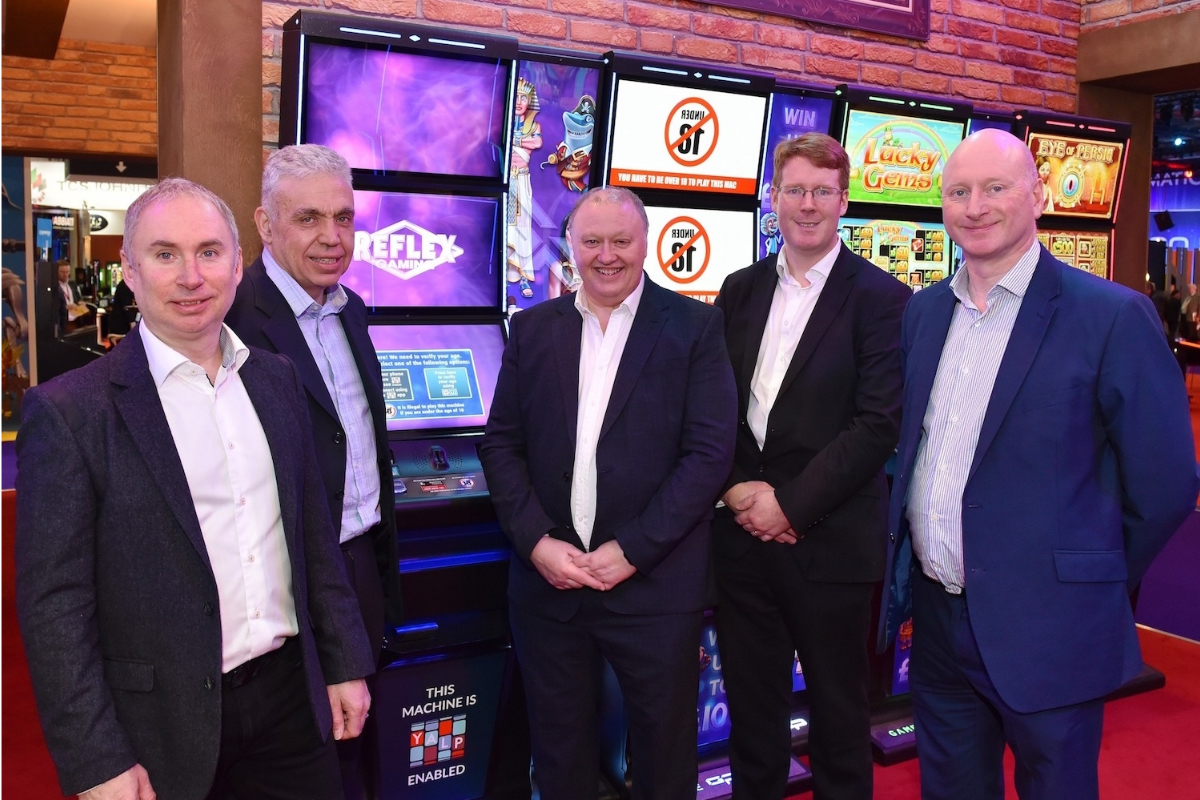 Reading Time:
2
minutes
Game Payment Technology (GPT), the UK developed cashless payments app, launched its international marketing campaign with a successful debut appearance at ICE London.  The result of a joint venture between bacta and Polar Moment, GPT's appearance at ICE London resulted in positive interest from gaming organisation's based in Spain, United States, France and Holland as well as a meeting with representatives from the DCMS, which was described by bacta's Robert Gibb as being 'both productive and encouraging.'
Expanding on GPT's ICE London experience, Gibb stated: "It's been a key part of the business plan to explore opportunities to introduce the app to businesses operating outside of the UK and in the process seek to develop additional revenue streams to support bacta and its members. In that respect ICE London, which attracts over 100 nationalities, is the perfect platform.
"We met with representatives from several countries and our entire time was spent demonstrating how the app works and explaining how it has been built around a commitment to social responsibility. There's no doubt that ICE delivers a new audience and is about making contacts for the future. From the feedback we received it's clear that GPT provides solutions that cut across cultures and jurisdictions. It was also very valuable to be able to spend some time with representatives from the DCMS and keep them updated on the project and the significant progress that has been made. We are very grateful to the team at Reflex for allowing us to share their stand space and extremely happy to start the year with successful appearances first at EAG and then ICE London."
The GPT app is undergoing its first live tests following completion of a payment acquiring agreement with one of the top three UK acquirers, a nationally recognised brand. It represents the first such deal with a Tier 1 UK bank for cashless gaming in pubs and other venues and is a testament of the acquirer's confidence in GPT's business plan, product credentials, financial structure, and the team's ability to manage a gambling e-wallet.
Week 8/2020 slot games releases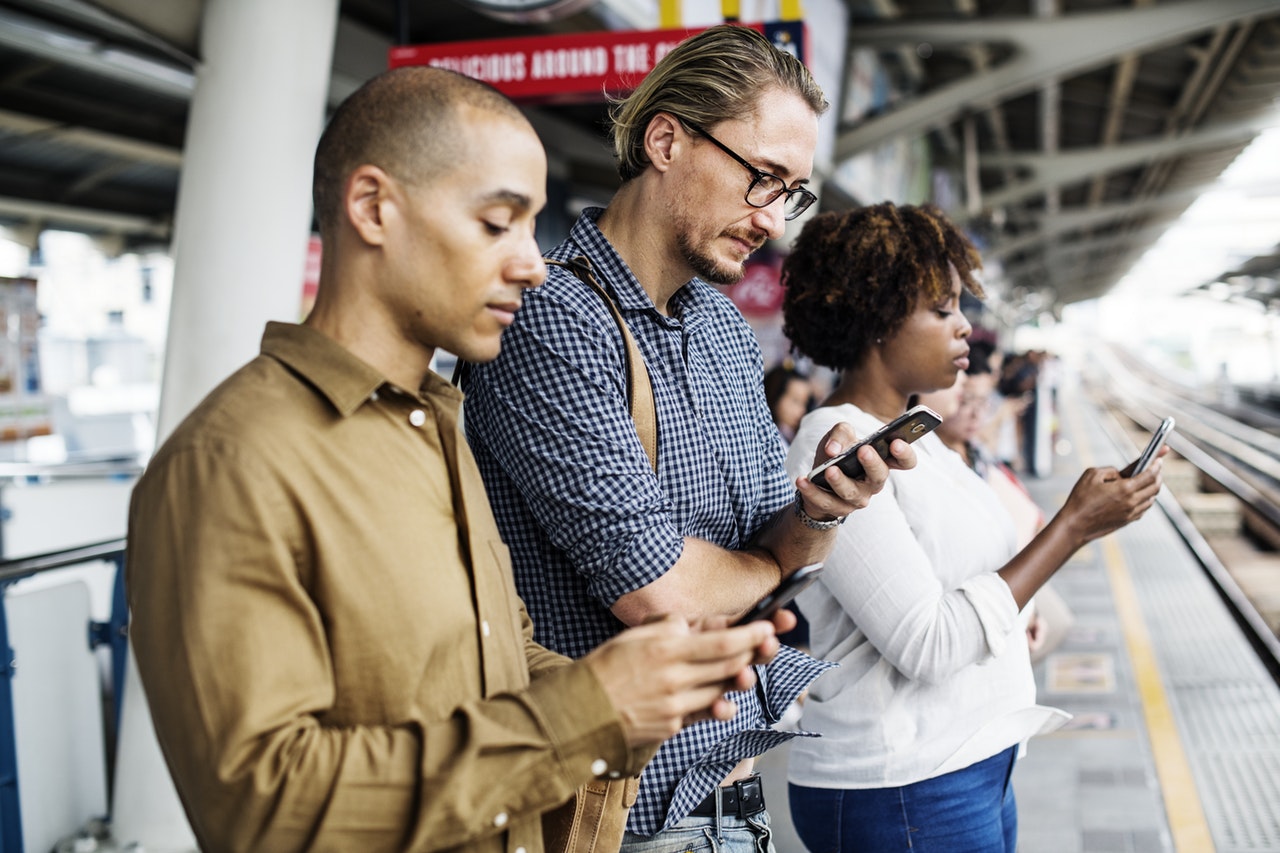 Reading Time:
5
minutes
Here are this weeks latest slots releases!
BGaming, a Belarus-based online solutions provider to casinos, has launched its new slot, called Avalon: The Lost Kingdom. It is based on a mythical tale about a magical island. BGaming has captured the essence of the story and brought it to life in 5х3 slot with 20 paylines and a wide choice of features like free spins, multipliers and bonus round. The wild symbol in the game replaces any symbol in the line and gives a player a higher chance of winning.
Joker Troupe, the latest blockbuster online slot release from Push Gaming, turns up the heat on traditional joker games to deliver a thrilling player experience packed with three breath-taking bonus features. Joker Troupe boasts not one but three jokers – Blue Joker, Green Joker and Red Joker– to deliver insane action. This, combined with a generous return to player of 96.68% and a volatility that sits at the high end of the scale, makes for a chart-topping online slot. Each Joker – Blue, Green and Red – is a Scatter Symbol and when three of each land anywhere on the reels, the respective Joker Feature is triggered and the potential for big wins increases significantly.
Players head into the skies in search of big wins in Blueprint Gaming's latest release Mighty Griffin Megaways™. The base gameplay features cascading wins and mystery symbols, which when landing in view transform to reveal the same random symbol for even more ways for players to find their fortune. Three or more Griffin Shield symbols in view triggers the Golden Streak free spins round, during which the win multiplier increases after every reaction. Before entering the round, players are given the opportunity to gamble for even more free spins by spinning the wheel.
Yggdrasil is inviting players to the world's biggest carnival set in the vibrant streets of Rio De Janeiro in its latest title Brazil Bomba. Players can dance the night away in Brazil Bomba where symbols cascade down the 6×8 reels and every cluster of six or more identical symbols brings a win. Land a Bomb symbol and watch it explode across the reels in a star formation clearing up to 16 positions and giving players even more chances to win. Getting a Dropdown win or landing the Bomb feature triggers multipliers which have no cap, offering unlimited rewards. Trigger the generous Brazil Bomba free spin mode by landing 3 or more Free Spin symbols anywhere on the reels.
R. Franco Digital, R. Franco Group's digital division, has announced the launch of its latest slot, TimeLab. Following a highly successful debut at ICE London, the title is now available for R Franco's worldwide operator network, including Wanabet, the company's online betting and gaming platform. The 5×3, 30-payline title takes players on an epic adventure through the ages, encountering a range of exhilarating wilds, respins, and bonuses along the way.
Pragmatic Play, has launched Mysterious, the most recent addition to its ever-expanding slot portfolio. The 4×6 video slot boasts 4096 ways to win, inviting players to grab the multipliers as they hunt the Lord. And with Mystery Symbols creating big wins when the Lady is encountered and the Baron summons Infectious Wilds, the game would be a fantastic addition to any operator's suite of titles. Players choose their own free spins at the fateful hour, selecting roaming wilds or up to 12x the multiplier in this rip-roaring Victorian adventure.
Play'n GO have announced the latest title out of their stable, as part of their 52-game release year. Their latest slot, entitled Dawn of Egypt, is a 5-reel slot with a particular focus on powerful symbols, set in an alternate reality where ancient Egypt is ruled by the great god Ra. The slot suppliers are known for the quality of their Egyptian-themed games, a favourite among regular slot players, and this is their second Egpytian released following their 2020 debut Legacy of Dead.
Endorphina, the online slot game provider from Prague, is already about to release yet another game early this year. As we've recently heard, this ambitious slot provider will be releasing 3 brand new games in February alone. Now the time has come when the provider is releasing their SECOND February release. The new game is called Aus Dem Tal, the story of a brave dwarf with his little mouse friend who mines through outstanding caves full of ore to collect bronze, silver, and gold. It sounds like this slot will be a great adventure for players who seek to collect bigger wins hidden in mines of pure gold.
True Lab, a game provider within the True Flip group, presents its latest video slot with vivid arts and engaging bonus features. Hunting for treasures, Victoria has to conquer the drought-ridden desert. Whenever two Tornado Wilds drop out on the reels, a Sandstorm begins. A Wild then randomly moves across the reels and collapses into a thunderstorm of sticky Tornado re-spins if two Wilds match. Victoria collects the Oasis symbols, advancing to the chilling splashes and soft palm shadows where Oasis Free Spins cure her fatigue with the Waterfall Wilds expanding to an extra reel.
NetGaming, the creative casino games studio, has released its latest spectacular slot, Festival of Fortune. The 5×3, 15-payline title, created in celebration of Chinese New Year, sees a range of colourful symbols and inviting characters appear against an immersive traditional Far-Eastern background. Players enjoying good fortune can trigger the Lucky Lion Bonus where a feast of free spins await them, with the Mystery Replace feature allowing for up to 27 additional free spins. The game is the latest addition to NetGaming's dynamic slot portfolio, which is available in 26 languages and can be played using more than 40 currencies.
Online Casino PlayJango Launches on SkillOnNet Platform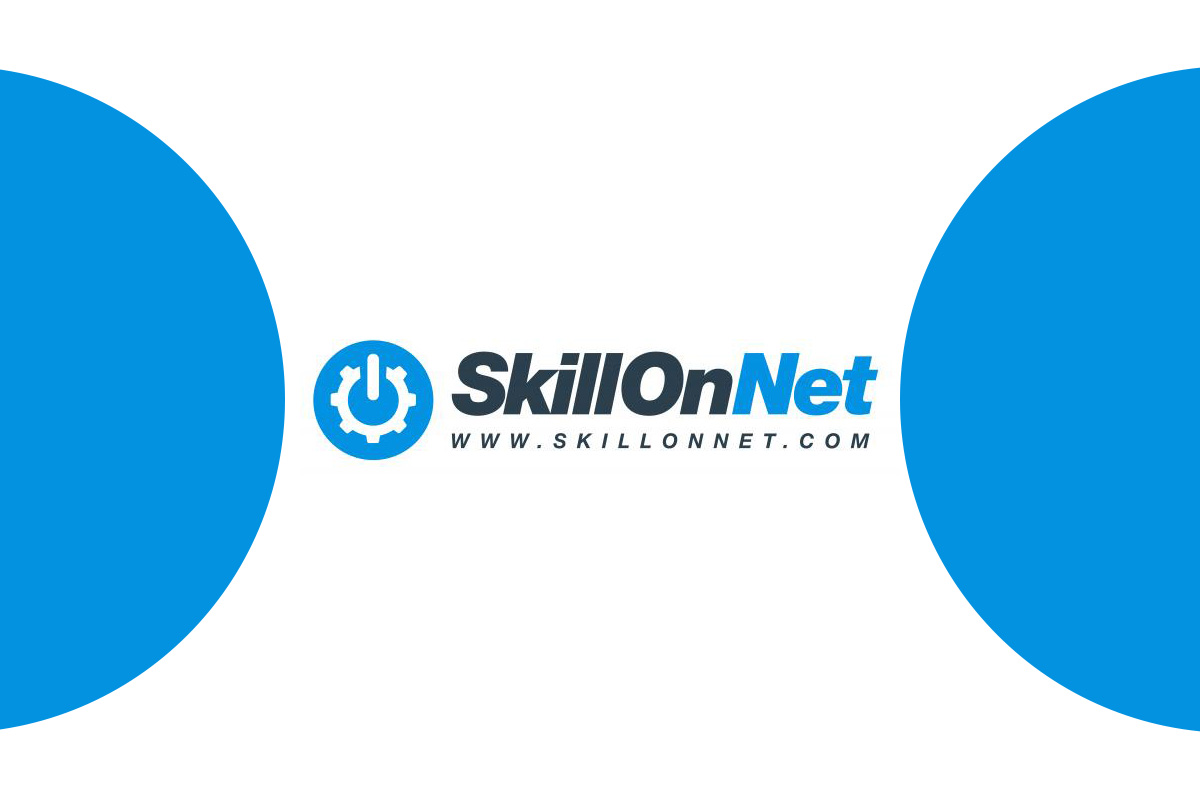 Reading Time:
< 1
minute
PlayJango has become the latest online casino brand to launch on the SkillOnNet platform. PlayJango offers its players a huge range of online slots and casino games, as well as generous offers and promotions.
The SkillOnNet platform allows PlayJango to offer thrilling tournaments and promotions, as well as localised payment options and top-rated customer support, to its players.
PlayJango will use SkillOnNet's licences to launch in core markets such as the UK, Germany, Finland and Norway plus dot.com markets via its Malta permit.
"We have gone to great lengths to create a fun and friendly brand that is straight-talking and delivers a no-nonsense online casino experience to players. Partnering with SkillOnNet has allowed us to do this while also providing our players with thousands of popular casino games and a great range of payment options. SkillOnNet is behind some of the most popular online casinos in Europe and we look forward to achieving similar success with PlayJango," a spokesperson at PlayJango, said.
"We are thrilled to be working with PlayJango and to be powering their online casino which has all the right ingredients to be a huge success. SkillOnNet is one of the most experienced and successful online casino platform providers and we look forward helping PlayJango as it establishes itself as a top-rated online casino brand," Jerry Land, VP B2B Sales at SkillOnNet, said.