1st half-year 2018/2019 Income Good operating and financial performances Continuation of the investment programme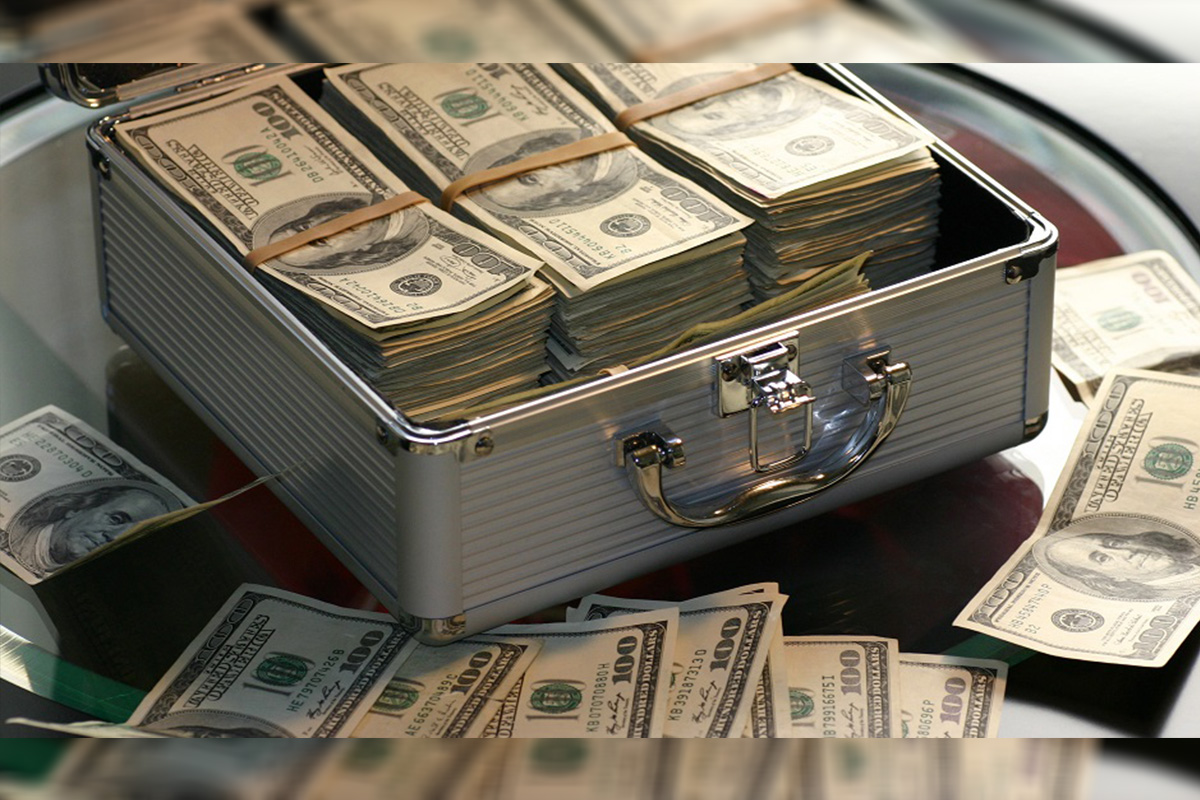 Reading Time:
7
minutes
During the meeting it held on 25th of June 2019 and after having reviewed the management report of the Executive Board, the Supervisory Board examined the audited accounts for the first half of the 2018-2019 financial year (November to April).
Good operating and financial performance together with a solid financial situation
The good performance of the activity over the half-year materialized by a Gross Gaming Revenue (GGR) of €329.4M up by + 4.7% and a turnover of € 221.9 M up by + 5%.
The Group' EBITDA increased by + 13.2 % reaching € 44.8 M (i.e. 20.2% of the turnover) compared with € 39.6 M (i.e. 18.7%) of the 1st HY 2018.
The current operating income (COI) strongly correlated with the activity, reached € 23.3 M (+17%). This performance is essentially due to the casinos and other activities sectors.
The COI of the casinos sector has increased by € 1.8 M reaching € 27.1 M. This should be highlighted because it takes into consideration the full impact over the period of the increase in CSG as at 1st of January 2018 (€ 0.7 M during 1st HY 2019, this impact being over only 4 months at 1st HY 2018) together with the payment at the beginning of the year of the tax-free premium, called "Prime Macron", for an amount of € 0.4 M.
In addition, the operational reconfigurations carried out on several sites bear fruit: COI of La Ciotat PleinAir casino is up by + 0.8%, of Cannes 314 casino + 1.1% and of Forges-les-Eaux casino + 0.8%. At the same time, the renovations of the Pasino at Aix-en-Provence, whose first phase was completed in early April 2019, continued to weigh on its profitability.
For the 1st HY 2019, the negative impact of the COI "Other activities" is more limited – € 2.3 M (versus – € 3.9 M for 1st HY 2018) thanks in particular to savings in advertising costs (end of sponsoring of the LOSC Club in Lille)
Finally, the COI of the Hotels sector is steady at – € 1.4 M, despite the renovation works carried on over the period.
The non-current operating income represents a net expense of – € 1.9 M that takes into consideration the estimated cost of restructuring the Pasino Aix-en-Provence together with the cessation of the activity at the Hotel 3.14 Cannes (still closed)
Finally, the net income amounted to € 16.6 M, up by + 25% (+ € 3.3 M) after taking into account a more limited negative impact of the financial income of – € 0.4 M pertaining to the decrease in net interest expense over the period and a tax expense (including CVAE) of € 4.2 M.
The Group's financial structure remains very healthy with a cash position of € 67.0 M, shareholders' equity of € 382.9 M and a net financial debt of € 90.6 M.
RECENT EVENTS AND OUTLOOK
Launching of PasinoBet, an online sports betting platform
At the end of the HY, Groupe Partouche launched its online sports betting platform in France, PasinoBet, which offers a wide range of sports: football, basketball, tennis, rugby, etc. Regarding the technology component, the Group has entered into a partnership with BetConstruct, a company specialized in providing a complete sports betting solution (quotes comparator, statistical tools to analyze the performance of sports teams, live streaming service and a complete platform dedicated to sports betting).
Divestment of the minority stake held in Palm Beach Cannes Côte d'Azur
On 19th of June 2019, Groupe Partouche sold for € 11.5 M (securities and receivable) the 49% minority stake it still held in Palm Beach Cannes Côte d'Azur, which owns Cannes Balnéaire. As provided by the current safeguarding protocol, 50% of the net proceeds of the divestment were allocated to the compulsory prepayment of the lenders of the syndicated loan.
Public concession at Boulogne-sur-Mer
The public service concession of the Boulogne-sur-Mer casino comes to an end on 27th of June 2019.
Following the early termination of the convention of occupation of the public domain that should run until 2035, Partouche Immobilier has requested a compensation of € 12.4 M.
Upcoming events:
3rd quarter financial information: Wednesday 11th of September 2019, after Paris stock market close
4th quarter turnover: Wednesday 11th of December, after Paris stock market close
Groupe Partouche was established in 1973 and has grown to become one of the market leaders in Europe in its business sector. Listed on the stock exchange, it operates casinos, hotels, restaurants, spas and golf courses. The Group operates 43 casinos and employs nearly 4,500 people. It is well known for innovating and testing the games of tomorrow, which allows it to be confident about its future, while aiming to strengthen its leading position and continue to enhance its profitability. Groupe Partouche was floated on the stock exchange in 1995, and is listed on Euronext Paris, Compartment B. ISIN : FR0000053548 – Reuters : PARP.PA – Bloomberg : PARP:FP
FINANCIAL INFORMATION
Annex
Consolidated Income
| | | | | |
| --- | --- | --- | --- | --- |
| In €M – At 30 April (6 months) | 2019 | 2018 | ECART | Var. |
| Turnover | 221..9 | 211..3 | 10.6 | +5.0% |
| Purchases and external expenses | (76.2) | (71.5) | (4.7) | 6.5% |
| Tax and duties | (9.8) | (10.1) | 0.3 | -3.2% |
| Employee expenses | (88.4) | (87.2) | (1.2) | 1.4% |
| Depreciations, amortisations & impairments of fixed assets | (21.8) | (20.6) | (1.2) | 6.0% |
| Other current operating income & expenses | (2.4) | (2.0) | (0.4) | 20.8% |
| Current Operating Income | 23.3 | 19.9 | 3.4 | +17.0% |
| Other non-current operating income & expenses | (1.9) | (0.6) | (1.3) | 227.7% |
| Other current operating income & expenses | – | – | – | – |
| Impairment of non-current assets | – | – | – | – |
| Non-current Operating Income | (1.9) | (0.6) | (1.3) | 229.3% |
| Operating Income | 21.4 | 19.3 | 2.1 | +10.8% |
| Financial Income | (0.4) | (0.9) | 0.5 | -58.0% |
| Income before tax | 21.0 | 18.4 | 2.6 | +14.3% |
| Corporate income tax | (2.3) | (2.4) | 0.1 | -4.6% |
| CVAE tax | (1.9) | (1.5) | -0.4 | 24.3% |
| Income after tax | 16.9 | 14.5 | 2.4 | +16.4% |
| Share in earnings of equity-accounted associates | (0.3) | (1.2) | 0.9 | -74.2% |
| Total Net Profit | 16.6 | 13.3 | 3.3 | +24.6% |
| o/w Group's share | 13.1 | 9.7 | 3.4 | 35.0% |
| | | | | |
| --- | --- | --- | --- | --- |
| EBITDA | 44.8 | 39.6 | +5.2 | +13.2% |
| Margin EBITDA / Turnover | 20.2% | 18.7% |   | +1.5 pt |
The item Purchases & external expenses increased by + € 4.7 M (+6.5%), mainly impacted by:
the evolution of subcontracting expenses (+ € 4.0 M), mainly due to the increase in charges related to online licenses in Belgium, corresponding to the + € 4.8 M increase in sales generated by this activity (casino and sports betting)
an increase in the expenses of Pornic Casino (+ € 0.9 M) due to the transfer of the activity to the new premises.
in the opposite direction, the Advertising item decreased by € 0.9 M with the end of the LOSC sponsorship.
The item Employee expenses amounted to € 88.4 M, a € 1.2 M increase mainly due non-recurrent expenses: payment of the « prime Macron » (€ 0.4 M) and expenses related to the reorganization of some subsidiaries, notably the new Pornic Casino (€ 0.6M).
Given the sustained investment program implemented over the last years, depreciation and amortization of fixed assets increased by 6.1% to € 21.8 M.
Other current operating revenue and expenses represent a net expense of € 2.4 M versus € 2 M for the 1st HY 2018. This increase is due to variations in provisions.
The non-current operating income represents a net expense of – € 1.9 M that takes into account the estimated cost of the restructuring on going in Pasino d'Aix-en-Provence and of the shutdown of the Cannes 3.14 Hotel (still closed).
Operating income reached € 21.4 M up by + 10% over one year
The item financial income amounted to – € 0.4 M (versus – € 0.9 M for 1st HY 2018). Net financial expenses decreased thanks to a slightly lower half-yearly average interest rate and the maturity of the interest rate hedge at the end of 2018.
Income before tax amounted to € 21 M versus € 18.4 M for the 1st HY 2018.
The tax expense (CVAE included) amounted to € 4.2 M, compared to € 3.9 M in 1st HY 2018.
The item Share in earnings of equity-accounted associates is a deficit of € 0.3 M relating to Palm Beach Cannes Côte d'Azur, the divestment of the Group's minority interest was finalized on 19th of June 2019.
The net income of the 1st HY is a profit of € 16.6 M versus € 13.3 M in 1st HY 2018, of which € 13.1 M Group's share (compared to € 9.7 M in 1st HY 2018)
Balance Sheet
At 30th of April 2019, the Total Net Assets are globally stable and represent € 714.7 M compared to € 722.1 M at 31st of October 2018. During the period under review, the main evolutions are:
a decrease in non-current assets of € 7.9 M following the reclassification in "Assets held for sale" of the €10.5 M receivable held by Palm Beach Cannes Côte d'Azur (sale of the minority stake of the Group finalized on 19th of June 2019), and the reduction of tax debts (notably related to the end of the CICE mechanism). Conversely, the € 5.9 M increase in "Property, plant and equipment" mainly consists of the volume of investments and amortization expense;
a decrease in current assets of € 10 M, mainly due to a cash flow of € 12.8 M (see comments on the flow sheet).
On the liabilities side, shareholders' equity, minority interests included, increased by € 11 M compared with 31st of October 2018 and thus reached € 382.9 M as at 30th of April 2019.
The € 19.7 M reduction in financial debt (or gross debt) takes into account:
the annual maturity of the syndicated loan settled on 15th of December 2018 for € 20.1 M;
the provision of the last part of the real estate leasing following the completion of the construction of the Pornic Casino, then its first amortization, for a net amount of € 2.8 M;
the setting up of new bank loans for € 5.0 M;
The reimbursement of other bank loans for € 7.2 M.
Financial structure – Summary of net indebtedness
| | | | |
| --- | --- | --- | --- |
| In €M | 30/04/2019  6 months | 31/10/2018  12 months | 30/04/2018  6 months |
| Equity |  382.9  |  371.9  |  378.4  |
| Consolidated EBITDA |  44.8  |  64.1  |  39.6  |
| Gross debt (*) |  157.5  |  177.2  |  150.6  |
| Available cash less gaming levies |  67.0  |  79.7  |  81.6  |
| Net debt |  90.6  |  97.5  |  69.0  |
| Net debt to equity (« gearing ») | 0.2x | 0.3x | 0.2x |
(*) Gross debt includes bank borrowings and restated capital leases, accrued interest, miscellaneous borrowings and financial debt, banking facilities and financial instruments.
Glossary
The "Gross Gaming Revenue" corresponds to the sum of the various operated games, after deduction of the payment of the winnings to the players. This amount is debited of the "levies" (i.e. tax to the State, the city halls, CSG, CRDS).
The «Gross Gaming Revenue» after deduction of the levies, becomes the "Net Gaming Revenue ", a component of the turnover.
Current operating income (COI) combines all of the income and expenses directly related to the Group's businesses to the extent that these items are recurring, usual items of the operating cycle or that they result from ad hoc events or decisions related to the Group's operations.
Consolidated EBITDA comprises the balance of the income and expenses items constituting current operating income, excluding depreciation and amortisation and provisions relating to the operating cycle and one-off items relating to the Group's activities that are included under current operating income but are excluded from EBITDA given their non-recurring nature
Attachment
Source: GlobeNewswire
"The Godfather of Esports Racing" Takes Top Step at Millennial Esports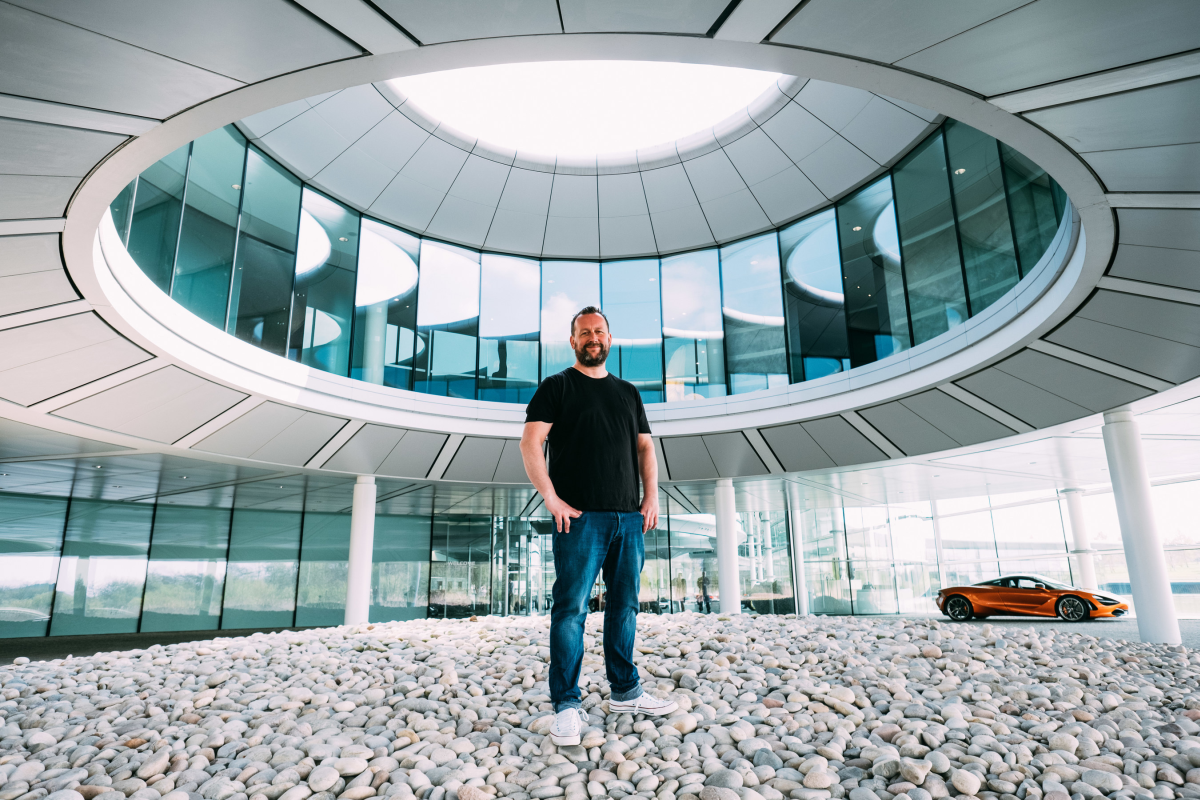 Reading Time:
2
minutes
Darren Cox, Founder of Nissan's famed GT Academy, now behind the wheel as CEO
Millennial Esports Corp. ("Millennial" or the "Company," TSX VENTURE: GAME, OTCQB: MLLLF), has appointed Darren Cox as company CEO and President, effective immediately. The founder of Nissan and Sony's GT Academy, Cox previously served as Nissan's Head of Global Motorsport. Also the man behind World's Fastest Gamer, Cox has spent more than two decades immersed in the automotive, motorsport, and gaming industries, earning the moniker "The Godfather of Esports Racing."
"Darren has proven throughout his career and during his time with Millennial that he is an innovative thinker with an innate ability to get things done," said Board member Peter Liabotis. "In appointing Darren as CEO, we have not only secured the best man for the job, we have also reaffirmed our commitment to esports racing and marketing data for the growing esports industry."
Cox made his mark in the motorsport industry as Global Motorsport Director for Nissan and head of Global Sales and Marketing for the Nissan Motorsport Brand. During his time with Nissan, Cox was responsible for the ground-breaking GT Academy program between 2008 and 2015, which took PlayStation gamers and turned them into international racing drivers for the Japanese manufacturer.
Previously, during his 18-year tenure at the Renault Nissan Alliance, Cox held several senior positions including Digital Marketing Director for Europe where he was responsible for, amongst other areas, customer data for marketing. It was in this role that Cox first realized the incredible value of data collection and analysis.
"I have seen the potential of Millennial Esports from day one and am excited to shape the company's future with the talented group of people we have assembled," said Cox in welcoming his move from Global CMO and President to CEO and President.
"That future is an unwavering focus on esports racing and data provision for the esports industry as a whole. These are still white spaces with a huge upside in terms of revenue that we can exploit through a combination of my background and our assets, such as our in-house gaming studio Eden Games and our data experts at Stream Hatchet."
Cox replaces hospitality and technology industry veteran Steve Shoemaker, who has successfully completed his work in restructuring the company. "Steve has done a tremendous job leading the company to focus on its core esports racing and data analytics assets while reducing its overhead cost structure and moving the company towards profitability. We would like to thank Steve for his efforts in positioning the company for its next phase of growth and wish him well in his next endeavour," said Board member Bryan Reyhani.
About Millennial Esports Corp.
Millennial Esports Corp. (MEC) recently restructured its business and leadership team. MEC now focuses exclusively on two areas – esports racing and esports data provision. With publishing, IP, content, and data expertise in its portfolio, combined with a new board and management team, MEC is ready to lead the rush to profitability in the esports industry.
MEC aims to revolutionise esports racing and the racing gaming genre via its industry-leading gaming studio Eden Games (Lyon France) which focuses on mobile racing games and its unique motorsport IP, including World's Fastest Gamer (created and managed by wholly-owned subsidiary IDEAS+CARS, Silverstone UK).
Building on the leading position of Stream Hatchet (a Barcelona, Spain-based wholly-owned subsidiary) MEC provides robust esports data and management information to brands, sponsors, and industry leaders. This data allows the esports industry to use this data to monetize the huge number of eyeballs in the gaming and esports space.
SOURCE Millennial Esports Corp.
bwin Selects Fresh8 Gaming to Support Advertising across Germany and Austria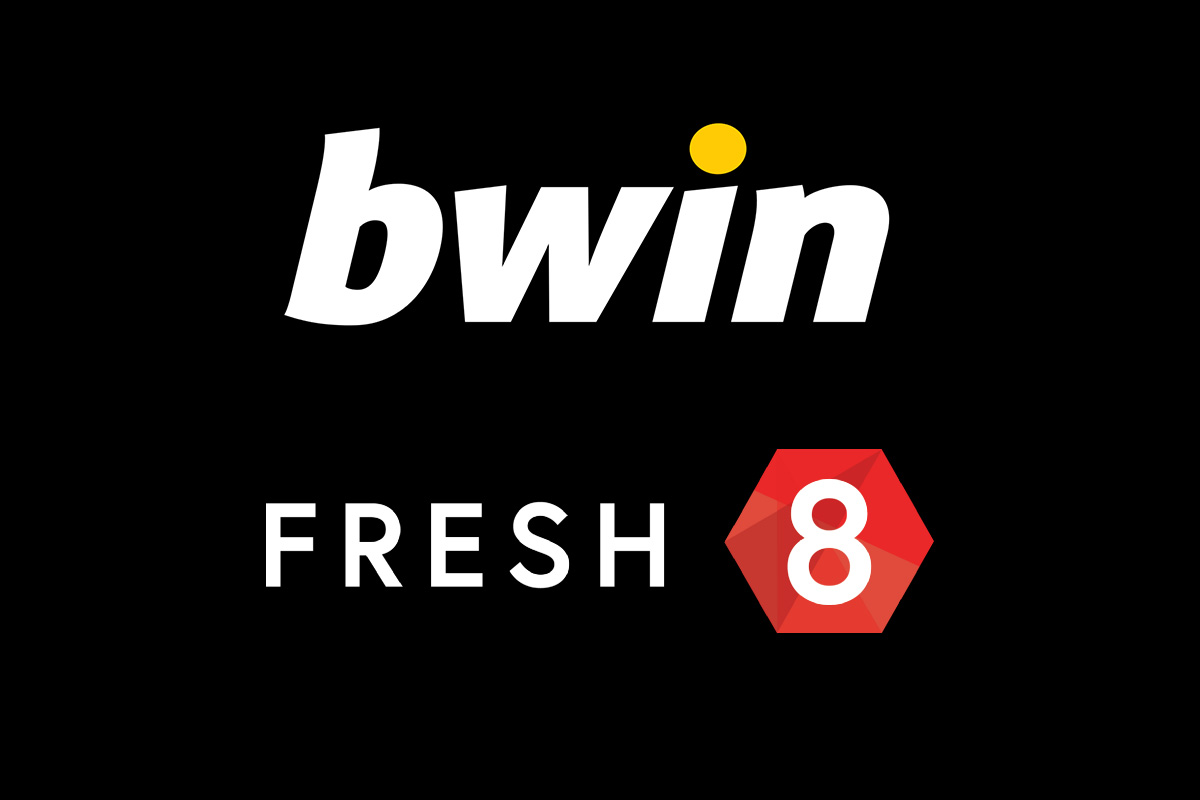 Reading Time:
1
minute
German sports betting company bwin has selected with Fresh8 Gaming to support their advertising across Germany and Austria.
bwin will use Fresh8 across their marketing channels including programmatic, display and social. The deal will see bwin adverts pushed automatically across tier 1 publishers including Bild and other big German sports news sites.
Fresh8 creates optimised marketing assets automatically from an operator's event and CRM data. This optimises bwin's marketing spend through real-time creative decisions and minimises the time and overhead of producing, and distributing, digital marketing assets by hand.
"We are thrilled to enter the German and Austrian market with the region's market leader. Such an iconic brand backing our product and technology is a big win for us. They really understand how automation in marketing departments can be the next big driver of revenues for their business," Andrew Sharland, CEO at Fresh8 Gaming said.
"bwin differentiates itself from the competition in its marketing through its deep customer understanding. We analyze target group behavior and generate as many touchpoints as possible across channels (digital, TV, out-of-home, print, sponsoring, social) on the fans' way to match day. Thanks to the partnership with Fresh8 we are able to bring this difference home in real time and personalized for our customers. It also enables us to do this automatically and on a large scale across all our advertising channels," a spokesperson of bwin said.
IBIA Report Reveals Decline in Suspicious Activity Alerts in Q2 2019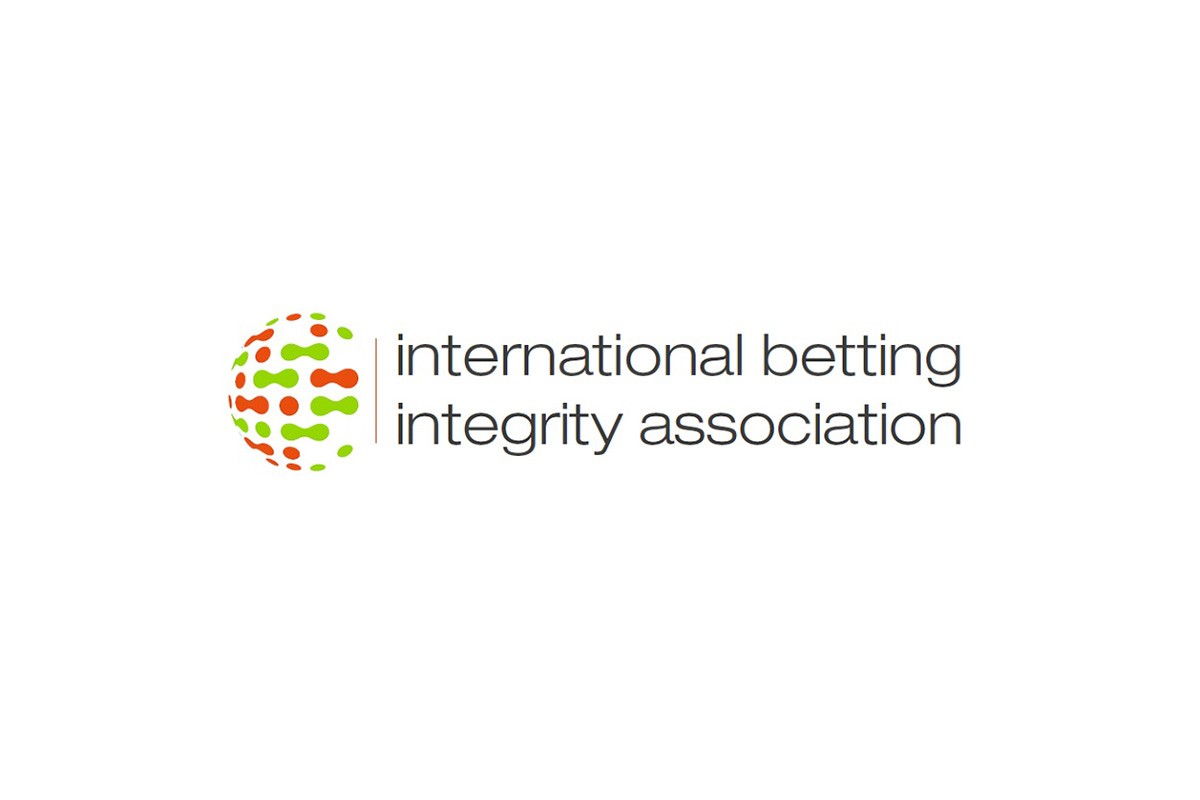 Reading Time:
1
minute
The International Betting Integrity Association (IBIA) has reported that the number of alerts for suspicious wagering activity fall 17% year-on-year for Q2 2019.
Tennis, which has generated the most alerts in recent quarters, remained the main concern in Q2. Football ranked second. IBIA also raised two alerts each for volleyball and esports and one each for table tennis, pool, basketball and ice hockey.
Europe accounted for 25 alerts, with the continent generating the most reports of suspicious activity around football, with 13. Asia, meanwhile, accounted for 13 alerts, including ten for tennis. Eight of these ten were flagged for suspicious activity in Uzbekistan.
Four alerts were generated from activity in South America– two each for tennis in Argentina and football in Brazil – with three tennis alerts for North America.