1st half-year 2018/2019 Income Good operating and financial performances Continuation of the investment programme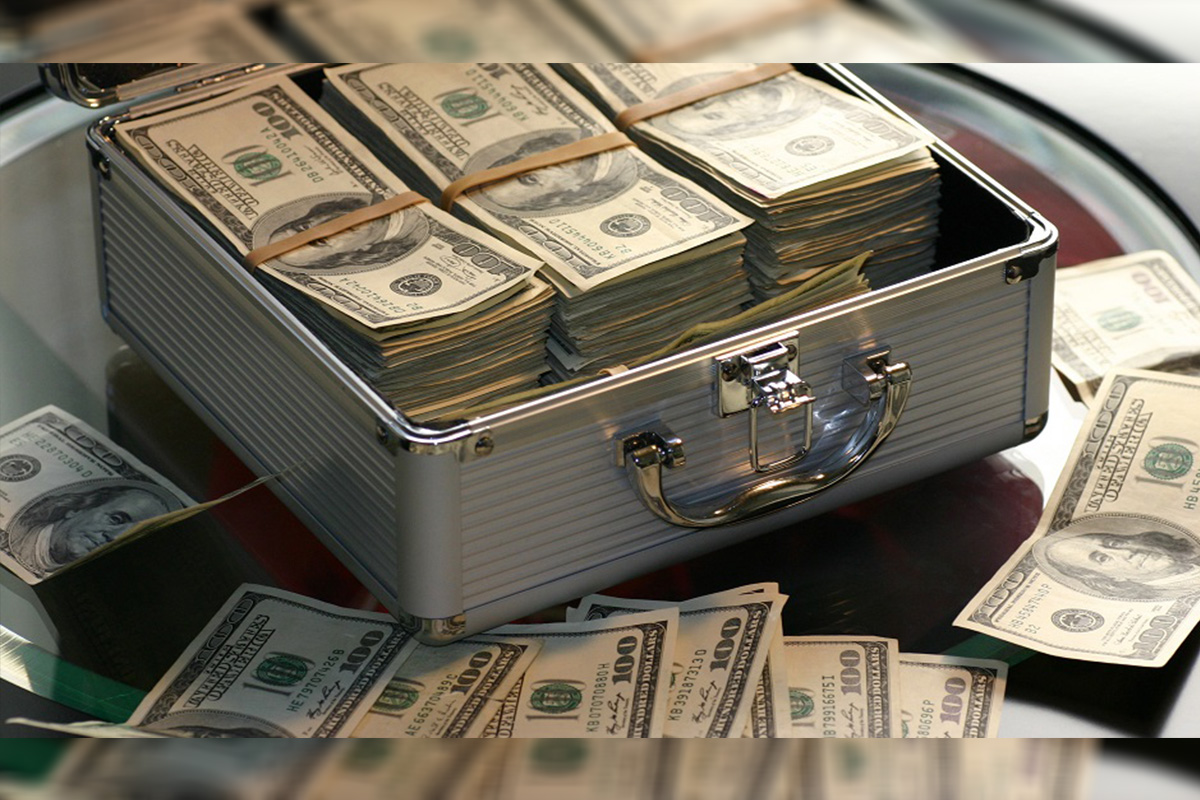 Reading Time:
7
minutes
During the meeting it held on 25th of June 2019 and after having reviewed the management report of the Executive Board, the Supervisory Board examined the audited accounts for the first half of the 2018-2019 financial year (November to April).
Good operating and financial performance together with a solid financial situation
The good performance of the activity over the half-year materialized by a Gross Gaming Revenue (GGR) of €329.4M up by + 4.7% and a turnover of € 221.9 M up by + 5%.
The Group' EBITDA increased by + 13.2 % reaching € 44.8 M (i.e. 20.2% of the turnover) compared with € 39.6 M (i.e. 18.7%) of the 1st HY 2018.
The current operating income (COI) strongly correlated with the activity, reached € 23.3 M (+17%). This performance is essentially due to the casinos and other activities sectors.
The COI of the casinos sector has increased by € 1.8 M reaching € 27.1 M. This should be highlighted because it takes into consideration the full impact over the period of the increase in CSG as at 1st of January 2018 (€ 0.7 M during 1st HY 2019, this impact being over only 4 months at 1st HY 2018) together with the payment at the beginning of the year of the tax-free premium, called "Prime Macron", for an amount of € 0.4 M.
In addition, the operational reconfigurations carried out on several sites bear fruit: COI of La Ciotat PleinAir casino is up by + 0.8%, of Cannes 314 casino + 1.1% and of Forges-les-Eaux casino + 0.8%. At the same time, the renovations of the Pasino at Aix-en-Provence, whose first phase was completed in early April 2019, continued to weigh on its profitability.
For the 1st HY 2019, the negative impact of the COI "Other activities" is more limited – € 2.3 M (versus – € 3.9 M for 1st HY 2018) thanks in particular to savings in advertising costs (end of sponsoring of the LOSC Club in Lille)
Finally, the COI of the Hotels sector is steady at – € 1.4 M, despite the renovation works carried on over the period.
The non-current operating income represents a net expense of – € 1.9 M that takes into consideration the estimated cost of restructuring the Pasino Aix-en-Provence together with the cessation of the activity at the Hotel 3.14 Cannes (still closed)
Finally, the net income amounted to € 16.6 M, up by + 25% (+ € 3.3 M) after taking into account a more limited negative impact of the financial income of – € 0.4 M pertaining to the decrease in net interest expense over the period and a tax expense (including CVAE) of € 4.2 M.
The Group's financial structure remains very healthy with a cash position of € 67.0 M, shareholders' equity of € 382.9 M and a net financial debt of € 90.6 M.
RECENT EVENTS AND OUTLOOK
Launching of PasinoBet, an online sports betting platform
At the end of the HY, Groupe Partouche launched its online sports betting platform in France, PasinoBet, which offers a wide range of sports: football, basketball, tennis, rugby, etc. Regarding the technology component, the Group has entered into a partnership with BetConstruct, a company specialized in providing a complete sports betting solution (quotes comparator, statistical tools to analyze the performance of sports teams, live streaming service and a complete platform dedicated to sports betting).
Divestment of the minority stake held in Palm Beach Cannes Côte d'Azur
On 19th of June 2019, Groupe Partouche sold for € 11.5 M (securities and receivable) the 49% minority stake it still held in Palm Beach Cannes Côte d'Azur, which owns Cannes Balnéaire. As provided by the current safeguarding protocol, 50% of the net proceeds of the divestment were allocated to the compulsory prepayment of the lenders of the syndicated loan.
Public concession at Boulogne-sur-Mer
The public service concession of the Boulogne-sur-Mer casino comes to an end on 27th of June 2019.
Following the early termination of the convention of occupation of the public domain that should run until 2035, Partouche Immobilier has requested a compensation of € 12.4 M.
Upcoming events:
3rd quarter financial information: Wednesday 11th of September 2019, after Paris stock market close
4th quarter turnover: Wednesday 11th of December, after Paris stock market close
Groupe Partouche was established in 1973 and has grown to become one of the market leaders in Europe in its business sector. Listed on the stock exchange, it operates casinos, hotels, restaurants, spas and golf courses. The Group operates 43 casinos and employs nearly 4,500 people. It is well known for innovating and testing the games of tomorrow, which allows it to be confident about its future, while aiming to strengthen its leading position and continue to enhance its profitability. Groupe Partouche was floated on the stock exchange in 1995, and is listed on Euronext Paris, Compartment B. ISIN : FR0000053548 – Reuters : PARP.PA – Bloomberg : PARP:FP
FINANCIAL INFORMATION
Annex
Consolidated Income
| | | | | |
| --- | --- | --- | --- | --- |
| In €M – At 30 April (6 months) | 2019 | 2018 | ECART | Var. |
| Turnover | 221..9 | 211..3 | 10.6 | +5.0% |
| Purchases and external expenses | (76.2) | (71.5) | (4.7) | 6.5% |
| Tax and duties | (9.8) | (10.1) | 0.3 | -3.2% |
| Employee expenses | (88.4) | (87.2) | (1.2) | 1.4% |
| Depreciations, amortisations & impairments of fixed assets | (21.8) | (20.6) | (1.2) | 6.0% |
| Other current operating income & expenses | (2.4) | (2.0) | (0.4) | 20.8% |
| Current Operating Income | 23.3 | 19.9 | 3.4 | +17.0% |
| Other non-current operating income & expenses | (1.9) | (0.6) | (1.3) | 227.7% |
| Other current operating income & expenses | – | – | – | – |
| Impairment of non-current assets | – | – | – | – |
| Non-current Operating Income | (1.9) | (0.6) | (1.3) | 229.3% |
| Operating Income | 21.4 | 19.3 | 2.1 | +10.8% |
| Financial Income | (0.4) | (0.9) | 0.5 | -58.0% |
| Income before tax | 21.0 | 18.4 | 2.6 | +14.3% |
| Corporate income tax | (2.3) | (2.4) | 0.1 | -4.6% |
| CVAE tax | (1.9) | (1.5) | -0.4 | 24.3% |
| Income after tax | 16.9 | 14.5 | 2.4 | +16.4% |
| Share in earnings of equity-accounted associates | (0.3) | (1.2) | 0.9 | -74.2% |
| Total Net Profit | 16.6 | 13.3 | 3.3 | +24.6% |
| o/w Group's share | 13.1 | 9.7 | 3.4 | 35.0% |
| | | | | |
| --- | --- | --- | --- | --- |
| EBITDA | 44.8 | 39.6 | +5.2 | +13.2% |
| Margin EBITDA / Turnover | 20.2% | 18.7% |   | +1.5 pt |
The item Purchases & external expenses increased by + € 4.7 M (+6.5%), mainly impacted by:
the evolution of subcontracting expenses (+ € 4.0 M), mainly due to the increase in charges related to online licenses in Belgium, corresponding to the + € 4.8 M increase in sales generated by this activity (casino and sports betting)
an increase in the expenses of Pornic Casino (+ € 0.9 M) due to the transfer of the activity to the new premises.
in the opposite direction, the Advertising item decreased by € 0.9 M with the end of the LOSC sponsorship.
The item Employee expenses amounted to € 88.4 M, a € 1.2 M increase mainly due non-recurrent expenses: payment of the « prime Macron » (€ 0.4 M) and expenses related to the reorganization of some subsidiaries, notably the new Pornic Casino (€ 0.6M).
Given the sustained investment program implemented over the last years, depreciation and amortization of fixed assets increased by 6.1% to € 21.8 M.
Other current operating revenue and expenses represent a net expense of € 2.4 M versus € 2 M for the 1st HY 2018. This increase is due to variations in provisions.
The non-current operating income represents a net expense of – € 1.9 M that takes into account the estimated cost of the restructuring on going in Pasino d'Aix-en-Provence and of the shutdown of the Cannes 3.14 Hotel (still closed).
Operating income reached € 21.4 M up by + 10% over one year
The item financial income amounted to – € 0.4 M (versus – € 0.9 M for 1st HY 2018). Net financial expenses decreased thanks to a slightly lower half-yearly average interest rate and the maturity of the interest rate hedge at the end of 2018.
Income before tax amounted to € 21 M versus € 18.4 M for the 1st HY 2018.
The tax expense (CVAE included) amounted to € 4.2 M, compared to € 3.9 M in 1st HY 2018.
The item Share in earnings of equity-accounted associates is a deficit of € 0.3 M relating to Palm Beach Cannes Côte d'Azur, the divestment of the Group's minority interest was finalized on 19th of June 2019.
The net income of the 1st HY is a profit of € 16.6 M versus € 13.3 M in 1st HY 2018, of which € 13.1 M Group's share (compared to € 9.7 M in 1st HY 2018)
Balance Sheet
At 30th of April 2019, the Total Net Assets are globally stable and represent € 714.7 M compared to € 722.1 M at 31st of October 2018. During the period under review, the main evolutions are:
a decrease in non-current assets of € 7.9 M following the reclassification in "Assets held for sale" of the €10.5 M receivable held by Palm Beach Cannes Côte d'Azur (sale of the minority stake of the Group finalized on 19th of June 2019), and the reduction of tax debts (notably related to the end of the CICE mechanism). Conversely, the € 5.9 M increase in "Property, plant and equipment" mainly consists of the volume of investments and amortization expense;
a decrease in current assets of € 10 M, mainly due to a cash flow of € 12.8 M (see comments on the flow sheet).
On the liabilities side, shareholders' equity, minority interests included, increased by € 11 M compared with 31st of October 2018 and thus reached € 382.9 M as at 30th of April 2019.
The € 19.7 M reduction in financial debt (or gross debt) takes into account:
the annual maturity of the syndicated loan settled on 15th of December 2018 for € 20.1 M;
the provision of the last part of the real estate leasing following the completion of the construction of the Pornic Casino, then its first amortization, for a net amount of € 2.8 M;
the setting up of new bank loans for € 5.0 M;
The reimbursement of other bank loans for € 7.2 M.
Financial structure – Summary of net indebtedness
| | | | |
| --- | --- | --- | --- |
| In €M | 30/04/2019  6 months | 31/10/2018  12 months | 30/04/2018  6 months |
| Equity |  382.9  |  371.9  |  378.4  |
| Consolidated EBITDA |  44.8  |  64.1  |  39.6  |
| Gross debt (*) |  157.5  |  177.2  |  150.6  |
| Available cash less gaming levies |  67.0  |  79.7  |  81.6  |
| Net debt |  90.6  |  97.5  |  69.0  |
| Net debt to equity (« gearing ») | 0.2x | 0.3x | 0.2x |
(*) Gross debt includes bank borrowings and restated capital leases, accrued interest, miscellaneous borrowings and financial debt, banking facilities and financial instruments.
Glossary
The "Gross Gaming Revenue" corresponds to the sum of the various operated games, after deduction of the payment of the winnings to the players. This amount is debited of the "levies" (i.e. tax to the State, the city halls, CSG, CRDS).
The «Gross Gaming Revenue» after deduction of the levies, becomes the "Net Gaming Revenue ", a component of the turnover.
Current operating income (COI) combines all of the income and expenses directly related to the Group's businesses to the extent that these items are recurring, usual items of the operating cycle or that they result from ad hoc events or decisions related to the Group's operations.
Consolidated EBITDA comprises the balance of the income and expenses items constituting current operating income, excluding depreciation and amortisation and provisions relating to the operating cycle and one-off items relating to the Group's activities that are included under current operating income but are excluded from EBITDA given their non-recurring nature
Attachment
Source: GlobeNewswire
Indiana Sportsbooks Lose Out On $125 Million In March Wagers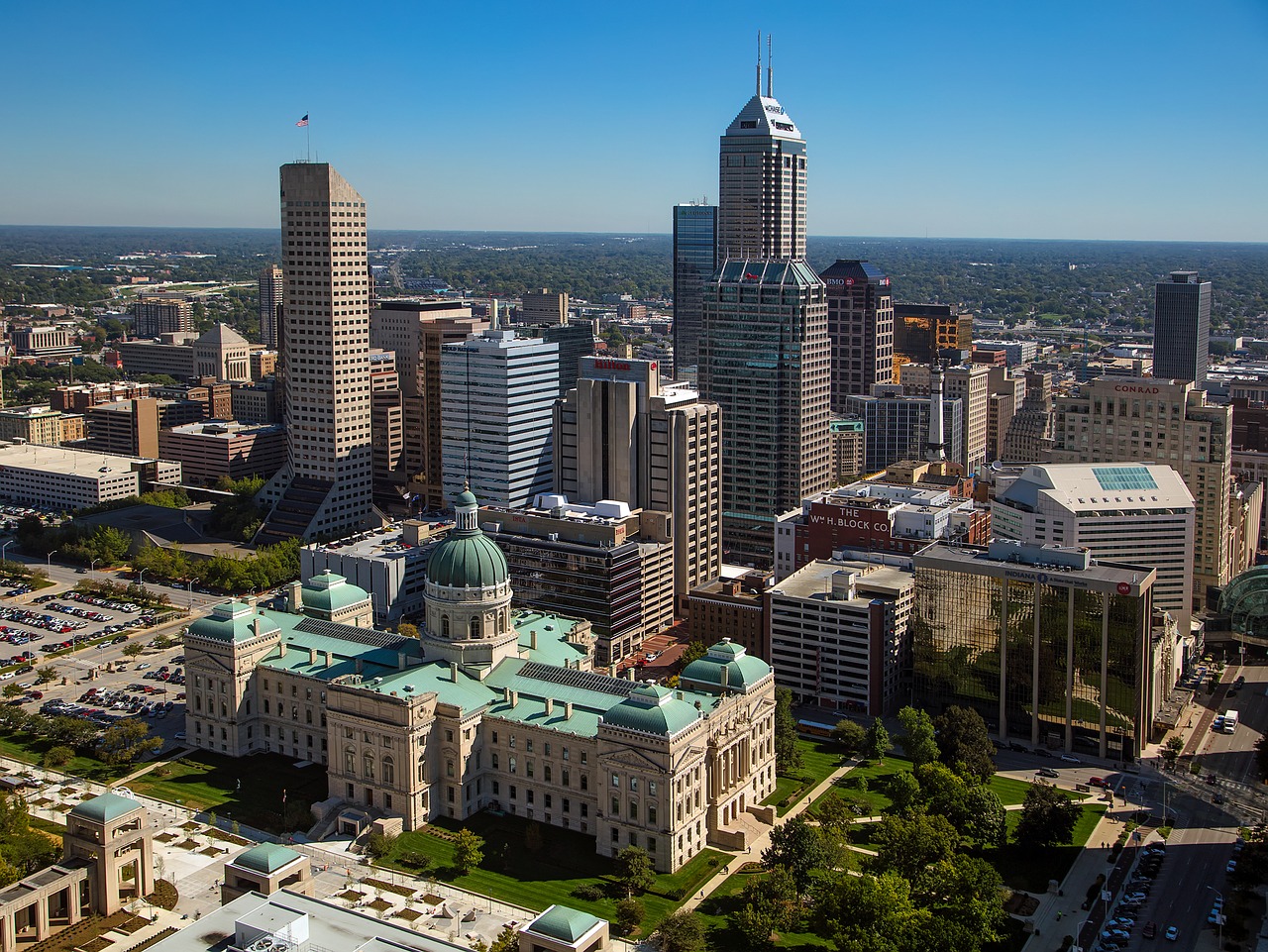 Reading Time:
3
minutes
Without NCAA Tournament, NBA, baseball, and more, sportsbooks attract $75 million in bets, according to PlayIndiana
Indiana's retail and online sportsbooks were hit hard in the first weeks of the coronavirus shutdown, costing the state an estimated $125 million in wagers in March, according to PlayIndiana. And with no immediate end in sight, the industry will continue to navigate treacherous waters in the months ahead.
"This is an unprecedented stoppage for legal sportsbooks, and there is no playbook for them to follow to help manage the crisis," said Dustin Gouker, lead analyst for PlayIndiana.com. "Obviously, the sports betting industry is just one facet in a crisis that is affecting us all, too often tragically. But it is a business that employs hundreds in Indiana and generates millions in state taxes. And the bottom line is that there will be no significant relief until the sports world begins to open back up."
Indiana appeared to be headed for its first month of more than $200 million in bets. Instead, the state's retail and online sportsbooks collected just $74.8 million in March wagers, down 60% from the record $187.2 million in February, according to official reporting released Thursday. Almost all of the handle was generated before March 11, when the NBA shut down its season and sent a cascade of closures through the sports world.
March's bets produced $5.5 million in adjusted gross revenue, down 50.5% from $11.9 million in February, and yielded $522,0825 in tax revenue for the state.
The shutdown wiped out nearly three weeks of games, including the NBA and the opening of the Major League Baseball season. The loss of the NCAA Tournament, one of the largest sports betting holidays in the U.S., proved particularly damaging. Indiana sportsbooks could have generated more than $50 million in tournament-related wagers, PlayIndiana estimates.
"There is no way to replace the revenue that would have been generated from the NCAA Tournament, which in legal jurisdictions generates more action than the Super Bowl," said Jessica Welman, an analyst for PlayIndiana.com. "The NCAA Tournament can't be rescheduled, but professional leagues are beginning to draw plans to begin games again. We still don't know what that looks like or when it will happen. Whether spectators are there to watch in-person or not, though, online sportsbooks should again be able to attract bettors, which will be welcome news for the industry.
Other than some minor international events and futures betting, mainly on the NFL, sportsbooks have gone completely silent. That could change in a minor way without a single game being played. Sportsbooks are now accepting bets on Friday's WNBA Draft and the NFL Draft later this month.
"We don't expect a lot of betting on the WNBA and NFL drafts, but we suspect that each will draw more interest than either would under ordinary circumstances," Welman said. "People are looking for some sense of normalcy while they practice social distancing, and the drafts and futures betting is providing at least some outlet for bettors."
In March, online sportsbooks generated 81.3%, or $60.8 million, of the state's handle. DraftKings/Ameristar Casino led the market with $33.1 million in bets, down from $74.1 million in February, and generated $2.4 million in gross receipts, down from $5.7 million. FanDuel/Blue Chip Casino was second with a $21.6 million handle, down from $63.8 million. That resulted in a $1.45 million win, down from $2.7 million.
The market leaders were followed by:
BetRivers/French Lick Resort ($3.6 million handle, down from $7.7 million; $343,482 win, down from $348,869)
BetAmerica/Rising Star Casino ($132,568 handle, down from $212,953; $8,233 win, up from -$6,169)
BetMGM/Belterra ($2.1 million handle, up from $70,061; $370,669 win, up from $13,175)
Hollywood Lawrenceburg/PointsBet ($334,237 handle, $65,390 win)
Horseshoe Hammond led the retail market with $3.4 million in bets, down from $12.4 million in February. That generated $211,475 in gross receipts, up from $52,445. Horseshoe Hammond was followed by:
Hollywood Lawrenceburg ($2.6 million handle, down from $6.8 million; $65,390 win, down from $308,577)
Ameristar Casino ($2.1 million handle, down from $5.9 million; $232,186 win, down from $345,660)
Indiana Grand ($1.7 million handle, down from $4.7 million; $95,088 win, down from $516,760)
Harrah's Hoosier Park ($1.8 million handle, down from $4.5 million; $32,459 win, down from $301,764)
Caesars Southern Indiana ($800,758 handle, down from $2.2 million; -$25,689 win, up from $16,774)
Blue Chip Casino ($693,011 handle, down from $2.1 million; $10,736 win, up from $3,008)
Tropicana Evansville ($594,036 handle, down from $1.6 million; -$49,753 win, down from $31,513)
Belterra Casino ($242,689 handle, down from $864,230; -$35,082 win, down from $46,173)
French Lick Resort ($81,343 handle, down from $387,656; -$16,027 win, down from $27,015)
Rising Star Casino ($43,686 handle, down from $123,393; -$5,903 win, down from $11,723)
"Online sportsbooks will bounce back more quickly than their retail counterparts, which face a much more uncertain future as the coronavirus pandemic continues," Gouker said. "In states where online casino games and poker are legal, such as New Jersey and Pennsylvania, casino operators have had a bit softer landing. But Indiana has really borne the brunt of this crisis, unfortunately."
For more revenue information on Indiana sportsbooks, visit PlayIndiana.com/revenue.
Jogo do Bicho – Ever Heard About the Largest Lottery in the World?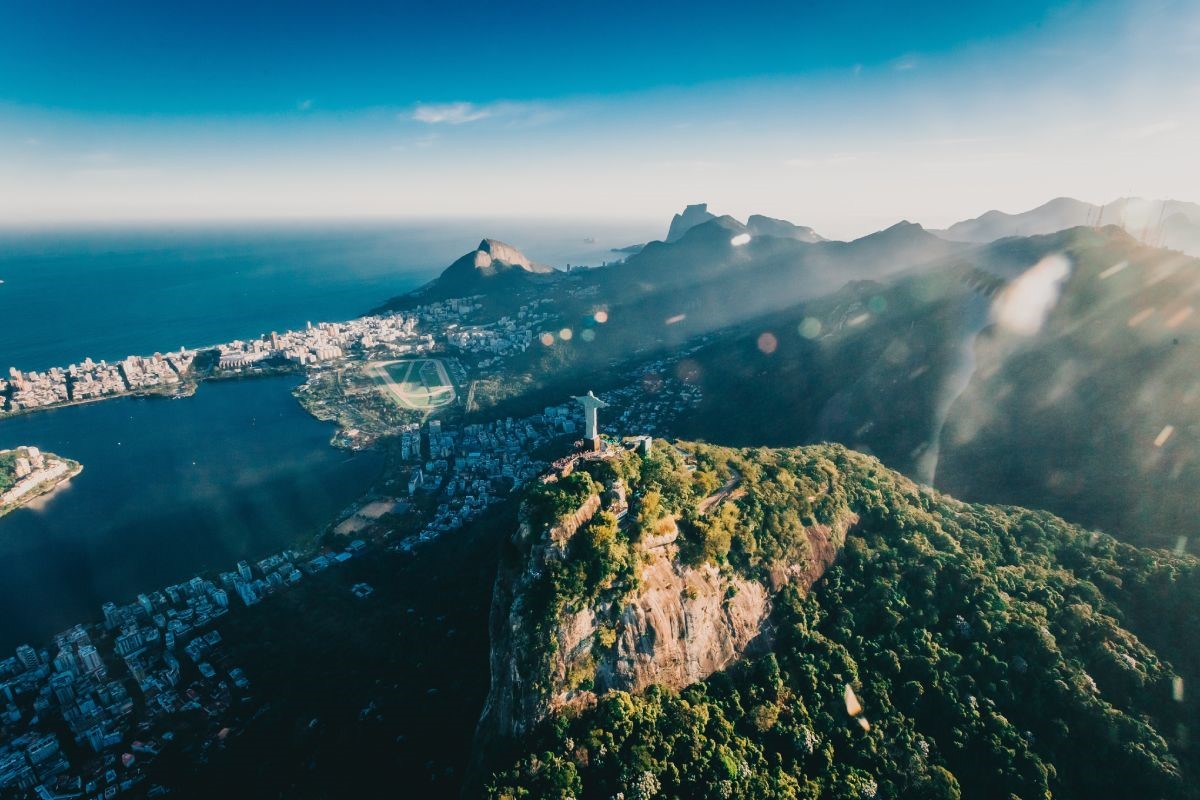 Reading Time:
4
minutes
Still quite popular as an illegal gambling game in Brazil, Jogo Do Bicho (the animal game) has been prohibited by law since the 1940s. The game is mainly used by mobsters as a lottery-type drawing using daily state lottery draws.
These mobsters facilitating the animal game are known as Contraventores ("Bankers"). Let's take a closer look at where it all began, and the game's influence on Brazilian culture today.
History of the Popular Game
Joao Batista Viana Drummond, a Brazilian born Englishman and the 'originator' of Jogo Do Bicho, encouraged visitors to guess the type of animal that he would hide behind a curtain as a publicity stunt and became very popular with it. The game then became a big numbers game of animals being assigned to 25 different set of numbers.
Many believe that the popularity of the game grew to such an extent because of the large or small wages that could be bet. No limit or minimum wage was required to put down a wager.
Sometimes motivated by corruption and to crack the cycle of gambling, the policies on acceptance of the game grew larger until gambling was prohibited by federal law in 1946. Even though being illegal in most Brazilian states, the game was still thriving.
In 1966, Sao Paulo Police had a successful crackdown operation on the game that grew to an annually grossing of US$500 Million and employed roughly 1% of Brazilian workers. The crackdown operation was quietly resolved.
Where It Can Be Played
The only state in Brazil that have legalised the game and where it is regulated is Paraiba. As any amount may be wagered it can be quite dangerous and it is the only state-operated lottery where wagers are not limited to a maximum amount.
It is illegal in Rio de Janeiro, although the game is quite popular. The same goes for 25 states in Brazil where the game is illegal. Thanks to Brazilian legislation, anyone playing the animal game in any of the states where it is illegal, may be persecuted by law.
How It Works
The game works with mnemonic associations using the draw numbers with a selection of 25 random animals. For Example, choosing the number 1 the animal name would be Ostrich, Using the number 2 will count for Eagle and the number three would be used for Donkey.
Each of the 25 animals would have four numbers between one and one hundred assigned to them.
An example of how one would start your game is to bet one Brazilian Real on an animal, but one can also choose combined numerals assigned to an animal.
The bankers consist of managers, operators and dealers. Players place their bets at point-of-sale ("Pontos") sites where dealers collect money as well as keep records of all the bets and send the records through to the operator who is also in charge of the draws.
Finding your dealer to place your bet is pretty easy as they are seen in almost every corner of every street with a very specific appearance with floral printed shirts, sunglasses and cigars usually waiting by their "Pontos" which is usually small wooden boxes or simple stools.
On the drawing days, phone lines get clogged beyond belief, with phone companies naming them "Bicho hours". The drawing which is usually held in local Bicho headquarters at 2 pm is always quickly distributed by taxi or scribbled notes, as well as scribbled on designated walls and destinations with chalk.
Influence on Brazilian Culture
In Brazilian society, Jogo Do Bicho has had a big impact on the culture whether they have been involved in the game or not, with the significant association of the number twenty-four in Brazilian politics, sports and homosexuality.
Influence on Brazilian Sport
With 24 being the number of the deer animal in the game of Jogo Do Bicho, and the deer being associated with gay men, the number has caused some difficulties with professional athletes. As male athletes heavily avoid number 24 jerseys, they are always dissatisfied when forced to wear a number 24 jersey.
With the zebra animal not being in the game of Jogo Do Bicho, the team manager of the Portuguesa football Team "Gentil Cardoso" once described their chances against opposing team "Vasco da Gama" as drawing a zebra in Jogo Do Bicho.
Therefore, insinuating that it would be impossible as they are a much weaker team. As Portuguesa did win that game, the zebra has since been used in Brazil for sports defeats.
Number thirteen has also been significant in sports and is the number for the rooster in the Jogo Do Bicho game. The number is also used by two different football teams.
A football club from Paraiba "Treze Futebol Clube" uses the rooster as their mascot as the meaning of "Treze" is thirteen. Another football club also using the rooster as their mascot is "Clube Atletico Mineiro" as their supporters expected the year 2013 to be the year of the rooster and won the Libertadores cup in 2013.
Influence on Brazilian Politics
In politics, many LGBT candidates use the number 24 in their campaigns to be seen as being associated with the LGBT movement.
The number is also used by heterosexual politicians in the case that they have an Anti-LGBT agenda or not. The Brazilian senate has 81 senators, not one of the senators use the number 24 in their cabinet.
Even though the animal game is still illegal in most states in Brazil, it remains one of the most popular games in the country and is considered to be the largest lottery in the world.
32Red Launches New Responsible Gambling Campaign Featuring Wayne Rooney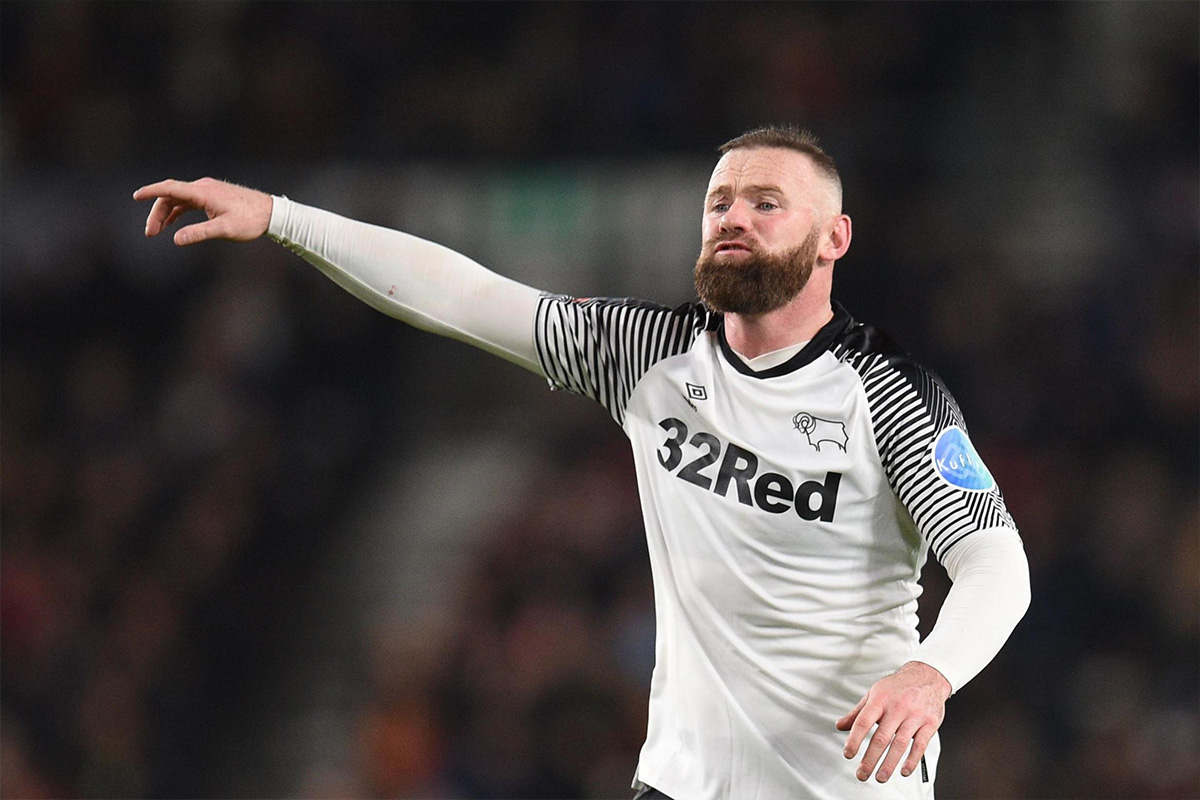 Reading Time:
< 1
minute
32Red, the sponsor of Derby County FC, has launched its latest responsible gambling campaign featuring Wayne Rooney.
32Red released the video as part of their ongoing commitment to encourage responsible gambling, with Rooney at the forefront of the move.
The former Manchester United and England captain, now with Derby, appears in the video along with boxer Carl Frampton and jockey Paddy Brennan.
In the minute-long video, Rooney, 34, who has been open about his own gambling issues in the past, looks straight into the camera and says: "Do you gamble responsibly?", as well as encouraging gamblers to "set limits on your play" and "how long you play for."
Neil Banbury, 32Red managing director, said it was vital to have someone with Rooney's profile and global reach to deliver and get across such an important message.