Autobattler Esportainment: WePlay! Esports announces its first open Dota Underlords tournament with a $15,000 prize pool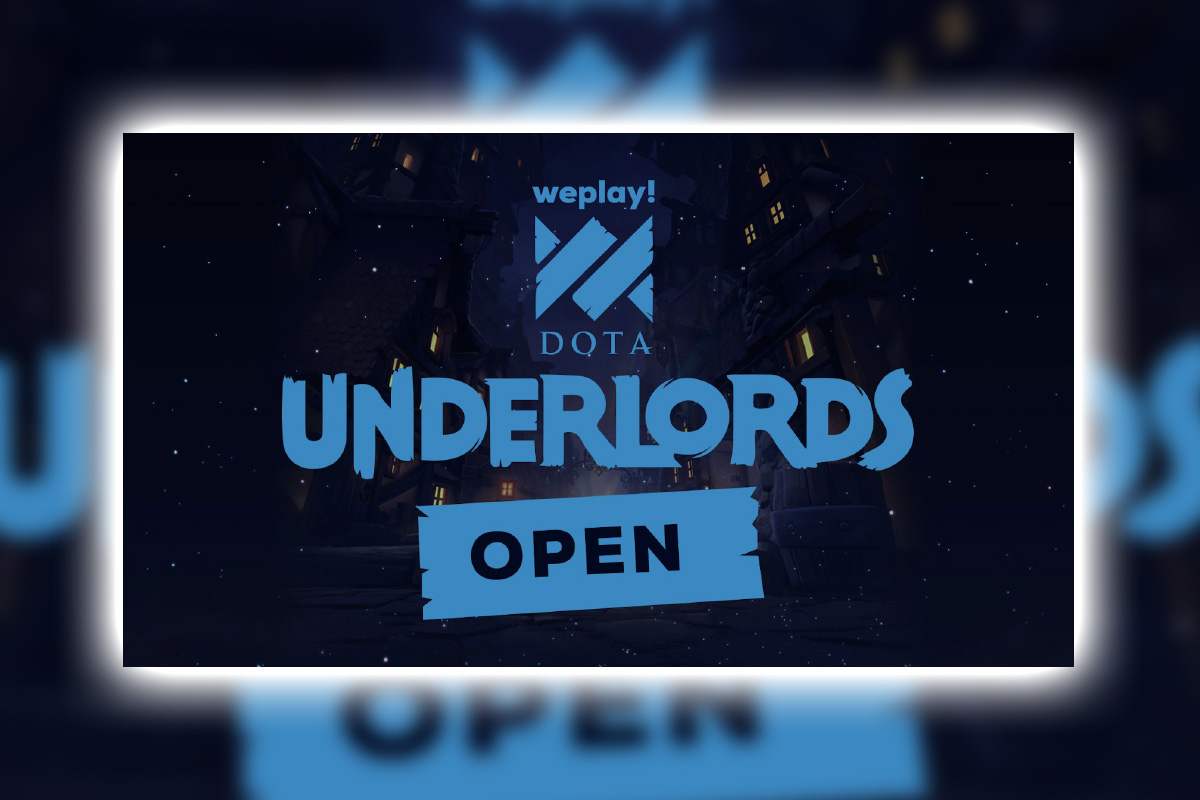 Reading Time:
1
minute
The online tournament will feature Open Qualifiers for all comers from all over the world and will be set in both North America and Europe time zones.
Dota Underlords fans are welcome to WePlay! Dota Underlords Open, a new $15,000 WePlay! Esports tournament that will take place from August 1st to August 4th, 2019. This event is WePlay!'s online tournament announced for autobattler.
Tournament format and details
The tournament features separate Open Qualifiers set in two time zones for participants' convenience — North America and Europe. Each region's qualifier phase will be held during the weekend prior to the tournament's dates (July 27th-28th, 2019).
In each Open Qualifiers round, participants play three games and score points depending on their place in the standings. According to the results of three games, the top four players get to the next round and so on until only eight players from each region remain. These sixteen players get to the final stage of WePlay! Dota Underlords Open (August 1st-4th, 2019).
The tournament will be broadcast live on WePlay!'s official Twitch channel in its finest esportaiment concept. The professional English panel of talents and the concept details to be announced later.
Prize pool distribution
In the final stage participants will battle it out for the total prize pool of $ 15,000, which is to be distributed among four best players:
● 1 st place: $8,000
● 2nd place $4,000
● 3rd place $2,000
● 4th place $1,000
More details of WePlay! Dota Underlords Open tournament will be released soon.
Source: WePlay! Esports Press Office
"The Godfather of Esports Racing" Takes Top Step at Millennial Esports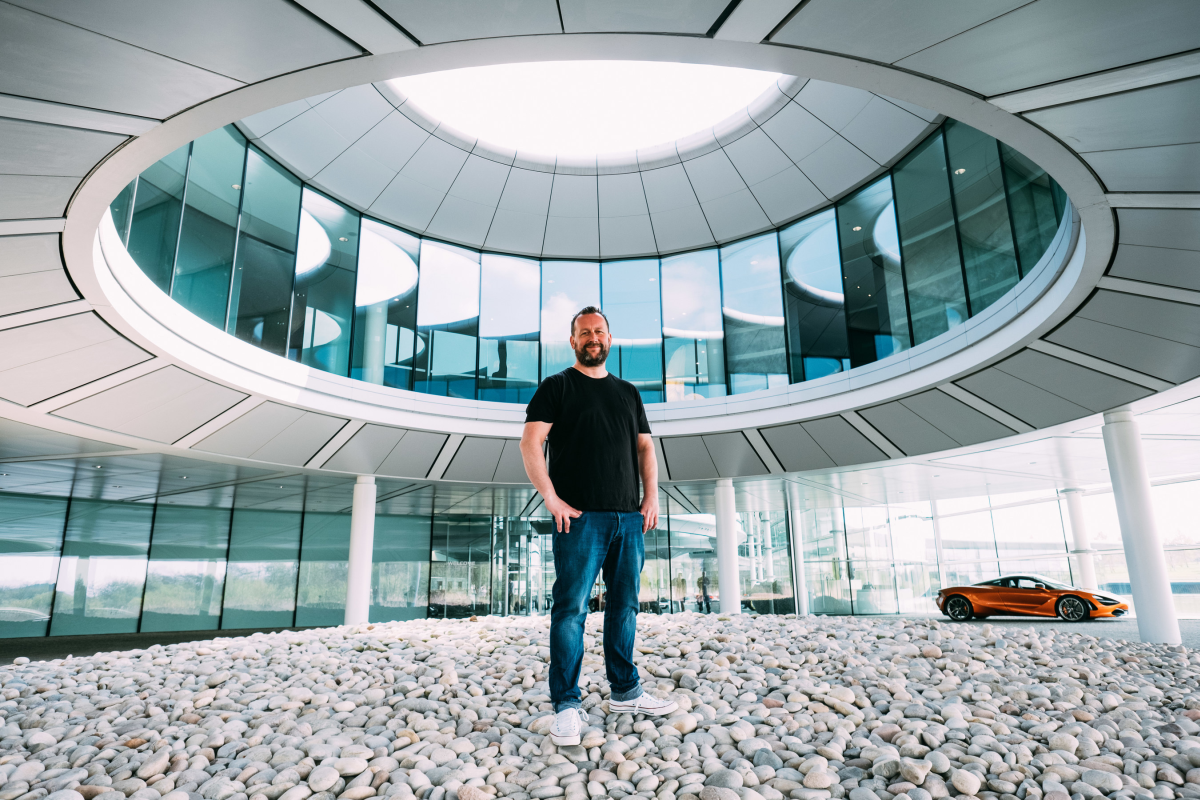 Reading Time:
2
minutes
Darren Cox, Founder of Nissan's famed GT Academy, now behind the wheel as CEO
Millennial Esports Corp. ("Millennial" or the "Company," TSX VENTURE: GAME, OTCQB: MLLLF), has appointed Darren Cox as company CEO and President, effective immediately. The founder of Nissan and Sony's GT Academy, Cox previously served as Nissan's Head of Global Motorsport. Also the man behind World's Fastest Gamer, Cox has spent more than two decades immersed in the automotive, motorsport, and gaming industries, earning the moniker "The Godfather of Esports Racing."
"Darren has proven throughout his career and during his time with Millennial that he is an innovative thinker with an innate ability to get things done," said Board member Peter Liabotis. "In appointing Darren as CEO, we have not only secured the best man for the job, we have also reaffirmed our commitment to esports racing and marketing data for the growing esports industry."
Cox made his mark in the motorsport industry as Global Motorsport Director for Nissan and head of Global Sales and Marketing for the Nissan Motorsport Brand. During his time with Nissan, Cox was responsible for the ground-breaking GT Academy program between 2008 and 2015, which took PlayStation gamers and turned them into international racing drivers for the Japanese manufacturer.
Previously, during his 18-year tenure at the Renault Nissan Alliance, Cox held several senior positions including Digital Marketing Director for Europe where he was responsible for, amongst other areas, customer data for marketing. It was in this role that Cox first realized the incredible value of data collection and analysis.
"I have seen the potential of Millennial Esports from day one and am excited to shape the company's future with the talented group of people we have assembled," said Cox in welcoming his move from Global CMO and President to CEO and President.
"That future is an unwavering focus on esports racing and data provision for the esports industry as a whole. These are still white spaces with a huge upside in terms of revenue that we can exploit through a combination of my background and our assets, such as our in-house gaming studio Eden Games and our data experts at Stream Hatchet."
Cox replaces hospitality and technology industry veteran Steve Shoemaker, who has successfully completed his work in restructuring the company. "Steve has done a tremendous job leading the company to focus on its core esports racing and data analytics assets while reducing its overhead cost structure and moving the company towards profitability. We would like to thank Steve for his efforts in positioning the company for its next phase of growth and wish him well in his next endeavour," said Board member Bryan Reyhani.
About Millennial Esports Corp.
Millennial Esports Corp. (MEC) recently restructured its business and leadership team. MEC now focuses exclusively on two areas – esports racing and esports data provision. With publishing, IP, content, and data expertise in its portfolio, combined with a new board and management team, MEC is ready to lead the rush to profitability in the esports industry.
MEC aims to revolutionise esports racing and the racing gaming genre via its industry-leading gaming studio Eden Games (Lyon France) which focuses on mobile racing games and its unique motorsport IP, including World's Fastest Gamer (created and managed by wholly-owned subsidiary IDEAS+CARS, Silverstone UK).
Building on the leading position of Stream Hatchet (a Barcelona, Spain-based wholly-owned subsidiary) MEC provides robust esports data and management information to brands, sponsors, and industry leaders. This data allows the esports industry to use this data to monetize the huge number of eyeballs in the gaming and esports space.
SOURCE Millennial Esports Corp.
IDN Media Officially Enters Esports By Acquiring ggwp.id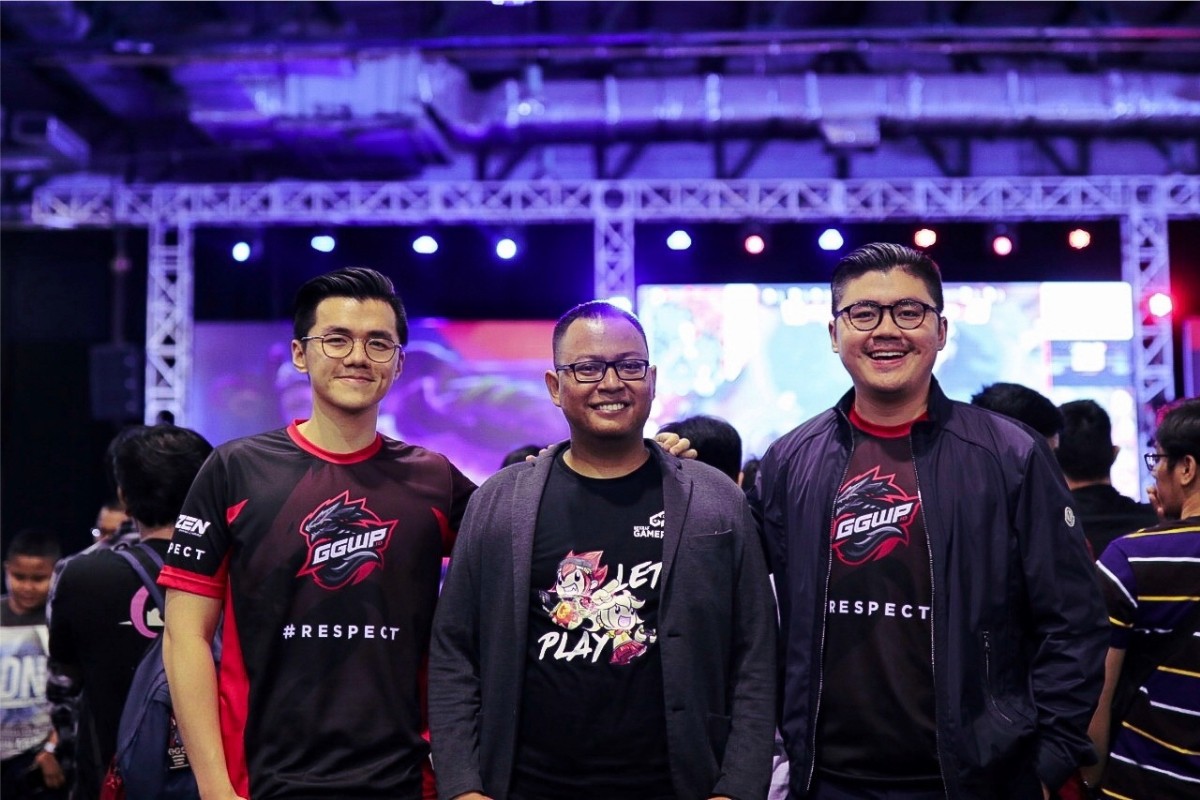 Reading Time:
2
minutes
IDN Media officially enters the eSports industry by acquiring GGWP.ID, the leading eSports media in Indonesia. Ricky Setiawan, who is the founder of GGWP.ID, will keep his role as the CEO of a 60-people team of GGWP.ID.
The eSports industry has grown rapidly in the past few years, especially in Indonesia. Understanding the potential, IDN Media believes that eSports' massive growth is just the beginning. It is indicated by the increase number of eSports players, viewers, and enthusiasts in Indonesia. As a result, 2019 and 2020 are projected to be the years of eSports by many industry experts.
As a one-stop eSports company, GGWP.ID will have 4 main business units: 1) eSports Media, 2) eSports Tournament Platform, 3) eSports Team, and 4) eSports Creative. eSports Media is a multi-platform media for eSports enthusiasts in Indonesia. eSports Tournament Platform is a platform that allows eSports enthusiasts to create and organize tournaments by themselves instantly. eSports Team is a professional eSports team that competes in popular games. eSports Creative is a multi-platform digital agency focusing on brand storytelling, content creation, and online activation.
In addition, GGWP.ID also hosts the leading gaming event in Indonesia, Game Prime, together with BEKRAF (Badan Ekonomi Kreatif) Republik Indonesia /  IACE (Indonesian Agency for Creative Economy) and AGI (Asosiasi Game Indonesia) – an Indonesian game association.
IDN Media is aiming to make GGWP.ID become the 'ESPN' of eSports in Indonesia and would like to change the perception about eSports from its stereotypical perspective – that playing games brings negative impacts. In fact, eSports can improve intelligence, teamwork, focus, and strategic thinking for Millennials and Gen Z. Through GGWP.ID, IDN Media wants to build more awareness and exposure of the opportunities that eSports can bring to society, including to eSports players, enthusiasts, content creators, and brands.
Winston Utomo, Founder & CEO of IDN Media – "We are very excited to enter the eSports industry and work together with Ricky and the whole GGWP.ID team. We believe that the eSports phenomenon has just begun. With GGWP.ID, we envision to create the biggest and most impactful eSports company in the region for Millennials and Gen Z."
Ricky Setiawan, Founder & CEO of GGWP.ID – "We are very thrilled to join IDN Media and to work together with Winston, William, and the whole IDN Media team. As the leading media company for Millennials and Gen Z in Indonesia, IDN Media can help us reach more audience and accelerate our vision to make eSports available for everyone."
NBA 2K League – Week 11 Recap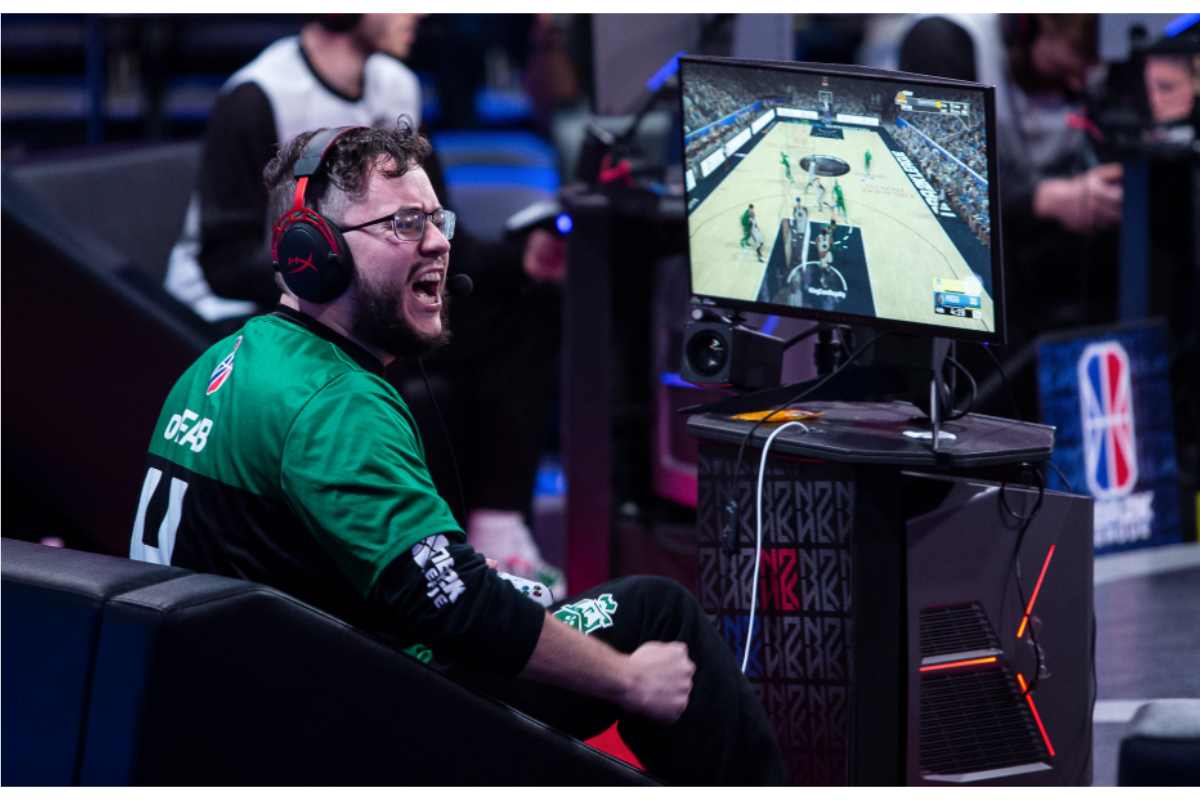 Reading Time:
2
minutes
LARRY'S MOMENT: Receiving more than 138,000 votes on Twitter, Tim "oLARRY" Anselimo of Cavs Legion GC won the first-ever ESPY for "Best Esports Moment" for his return to the NBA 2K League after being shot multiple times at the tragic mass shooting at a gaming tournament in Jacksonville, Florida, in August 2018. oLARRY sustained three gunshot wounds in the incident and had to learn to hold the game controller differently. Click here to learn more about oLARRY's story. 
THE FAB FIVE: During Week 11, the NBA 2K League announced five finalists for the 2019 Intel Performance NBA 2K League Most Valuable Player Award: Blazer5 Gaming's Nidal "Mama Im Dat Man" Nasser, Celtics Crossover Gaming's Albano "oFAB" Thomallari, Kings Guard Gaming's Michael "Bp" Diaz, Magic Gaming's Brendan "Reizey" Hill, and 76ers GC's Ethan "Radiant" White. Notably, all five are point guards and two (Reizey and Bp) are rookies. Click here for complete information on the 2019 NBA 2K League Awards. 
MO MONEY, NO PROBLEMS: With two victories in Week 11, T-Wolves Gaming extended their regular-season winning streak to six games. Rookie small forward Jordan "JMoneyRep817" Martinez cashed in 57 total points in the two games, earning him the Intel Player of the Week Award for Week 11. The Texas-native netted 25 points and four assists in a 70-61 victory over Knicks Gaming while adding 32 points and seven steals in an 82-42 win over Heat Check Gaming.
THE SHOWCASE IS BACK: On Friday, August 2 at 7 p.m. ET, the league will tip off the 2019 Finals weekend with the second annual NBA 2K League Showcase – a tournament featuring professional NBA 2K League players and influencers from the worlds of sports and entertainment. Confirmed participants include former NFL player Jeremy Maclin, music artist Ponce De'Leioun, content creator FlightReacts, content creator SGK7, and content creator GirlGamerChas. The event will take place at the NBA 2K League Studio Powered by Intel in Long Island City, New York and will be livestreamed on Twitch and YouTube.
WEEK 11 RECAP
Wednesday, July 10: 
Knicks Gaming 61 @ T-Wolves Gaming 70

 

Pistons GT 62 @ Raptors Uprising GC 72

 

T-Wolves Gaming 80 @ Heat Check Gaming 42

 

Lakers Gaming 68 @ Pistons GT 43

 

Raptors Uprising GC 55 @ Heat Check Gaming 63

 
Thursday, July 11: 
Wizards District Gaming 60 @ 76ers GC 76

 

Knicks Gaming 79 @ Hawks Talon GC 67

 

Celtics Crossover Gaming 65 @ Lakers Gaming 60

 
Friday, July 12: 
NetsGC 53 @ Wizards District Gaming 72

 

76ers GC 71 @ Pacers Gaming 55

 

Grizz Gaming 80 @ NetsGC 51

 

Pacers Gaming 67 @ Hawks Talon GC 75

 

Celtics Crossover Gaming 53 @ Magic Gaming 48