Using data to detect insights is a precise science, argues Parimatch Chief Data Officer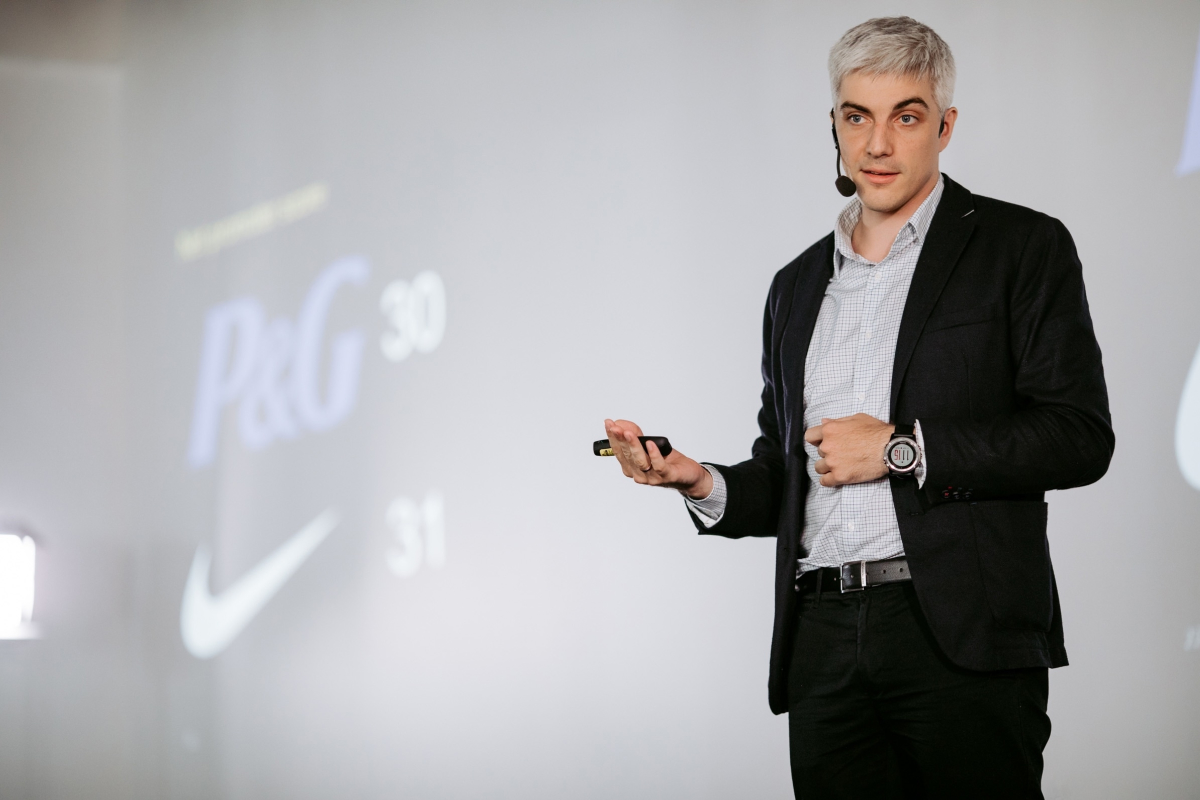 Reading Time:
3
minutes
Rostyslav Maikovych – Chief Data Officer at Parimatch, provides an insight to his presentation at iGB Live! and the challenge of generating reliable data in a post GDPR era, the critical task of drawing as much value from usable data as possible and an exploration of the key metrics that businesses can deploy.
Is data like oil in so far as it has to be refined to be meaningful.  No one would put crude oil in a jet plan for example?
Collecting data is only the first stage, but it is essential. To effectively use the data in the processes of business intelligence and machine learning, it needs to be processed correctly, verified and transformed if needed to ensure that everything is correct and accurate and prepared for analysis. Data should be verified based on both accuracy and context. Machine learning requires the right set of features that can be used in ML.
Usually, for normalized data, you need to prepare a relational data warehouse where all information about clients, their behaviour and transactions is aggregated. Then from this repository, you can take data and discover insights, prepare samples for the development of predictive models such as response prediction, or churn prediction, to activate the client on time before he/she loses interest in the service.
You can collect a lot of different data. It can be structured and unstructured data from e-mail, social media, logs, client profile, history of the transaction, etc. In this regard, the search for insights – hidden patterns and features in data sets – is similar to the search for golden sand in a heap of ore. However, it's still possible.
With so many data breaches how do we build trust with consumers?
We ask for a minimum of personal data. We save all the information we receive, and we do not pass it on to third parties. We take care of the personal data as if it is our own.  The primary source for insights is the behaviour of customers and their bets. Due to it, we divide clients into segments, and we can make targeted offers that are interesting to the particular client. Clients benefit from receiving fewer uninteresting mailings and having more exciting bonus and activation proposals that are tailored to each customer.
Do you think consumers now appreciate the value of their data?
I suspect that they do not notice how much data is being transmitted – clicks, bets, markets, teams they bet on. It is difficult for a person to remember what he/she was interested in over one or another period. Moreover, we aggregate and analyse this information to create a more efficient customer journey and relevant content. At the same time, customers get many benefits – such as less spam as well as more interesting and targeted suggestions.
They give more valuable information, for example, to Google – all the search queries and keywords they were looking for. As a result, they are persistently plagued with advertisements that are mostly irrelevant. It's easier to feel the value of information in this case as you can see the direct result of collecting something close to you. We do not have such an effect with our data. We are only interested in their preferences towards sports and their behaviour on the site.
How do you draw maximum value from usable data and what are the key metrics?
We must take into account what the business requirements and objectives are. If the primary objective is to achieve an increase in conversion, it will be necessary to analyse which clients are better converted and why, at what stages do we encounter the most significant problems, where it is necessary to make a shorter application form or to change the location of the buttons. The metric here is the sales funnel and conversion rate on each step, namely, its increase after fixing the detected flaws in the processes.
Should the organisation want to quickly grow its share on the new market, we need to analyze what sports events and types of bonuses involve most customers, test different types of campaigns for the acquisition, analyse their effectiveness, and use the best. In this case the metrics are the monthly growth of active users, daily active users and additional profit.
Frequently an organisation's focus is to increase retention rate. We need to identify at what stages there is the most significant outflow. The strategy would be to give customers an offer that is interesting to them or content that enhances their engagement and brings them back to us on the site. For example, the highest level of outflow appears in the first two weeks among a particular segment of clients. We assign our main activities on them, improve onboarding, send them more exciting offers and announcements. The metric here is the retention rate.
BetGames.TV boosts tier one reach with Amelco partnership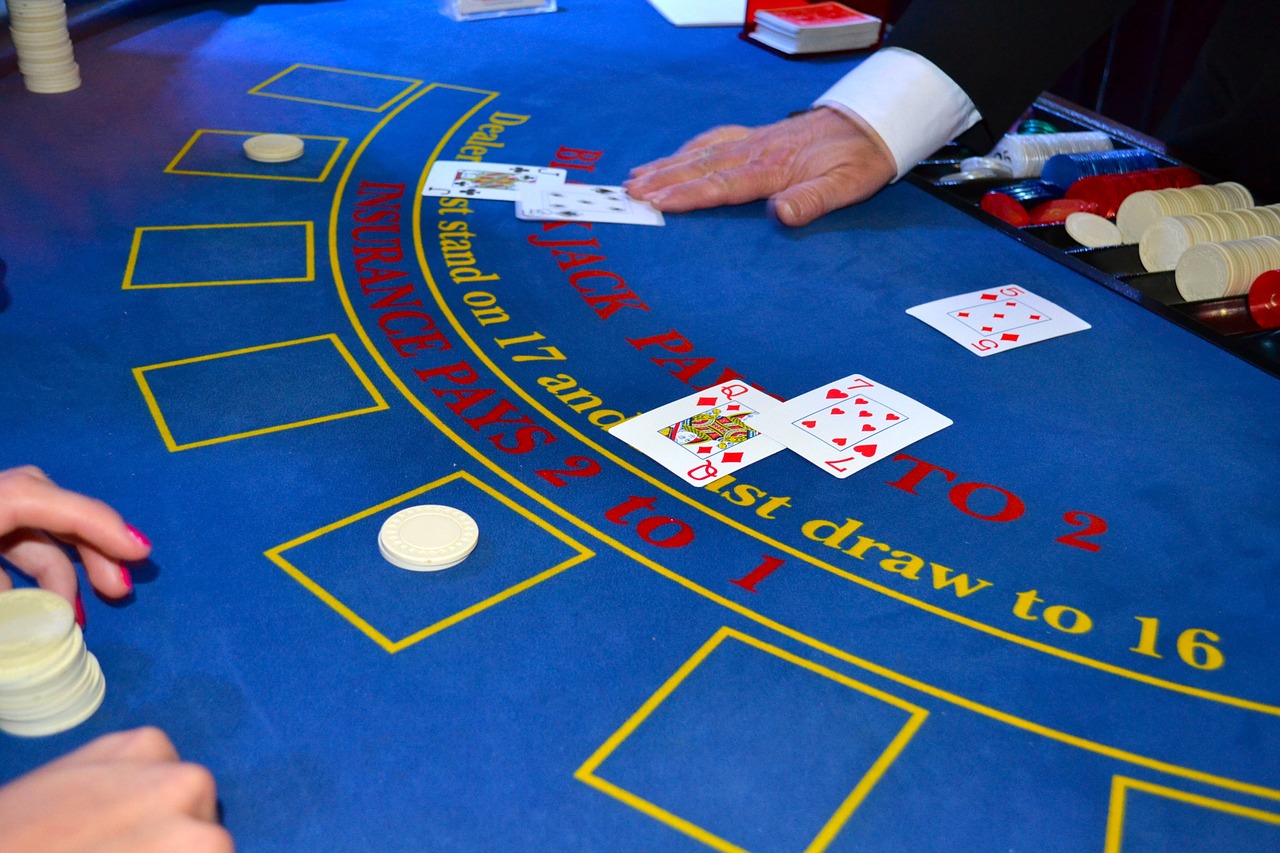 Reading Time:
< 1
minute
Live betting games supplier signs with platform provider of choice for Europe's leading operators
BetGames.TV, the leading live dealer betting games supplier, has further boosted its global reach with an integration into Amelco's betting and gaming platform.
The deal will give the provider's multi-territory tier one partners, including the Stars Group, GVC and Flutter, access to BetGames.TV's extensive portfolio of live dealer games for the first time.
Titles including Baccarat, Wheel of Fortune, and its innovative twist on Texas Hold'em poker, 6+ Poker, will be rolled out in a host of regulated markets over the next six weeks.
BetGames.TV's products, which earned the highly-acclaimed Rising Star in Casino Innovation at December's SBC Awards, can be integrated seamlessly and deliver a uniquely immersive betting experience, as well as ease-of-use and high bet-rates.
Aiste Garneviciene, BetGames.TV COO said: "We believe there are a number of synergies between BetGames.TV and Amelco, including the desire to use cutting-edge technology.
"We are thrilled to have such a sought-after provider as a new partner and look forward to many years of sustained growth together as we forge a strong relationship."
Brandon Walker, Head of Business Development at Amelco added: "We have been very impressed with BetGames.TV's rapid development over the past few years and are looking forward to rolling out their products across all regulated markets in which our operator partners work.
"Their live casino offers one of the most immersive experiences out there, and we're sure its portfolio is going to prove to be a fantastic hit with our tier one clients and their customers."  
Digitain appoints Martin Clarke as Director of Product Management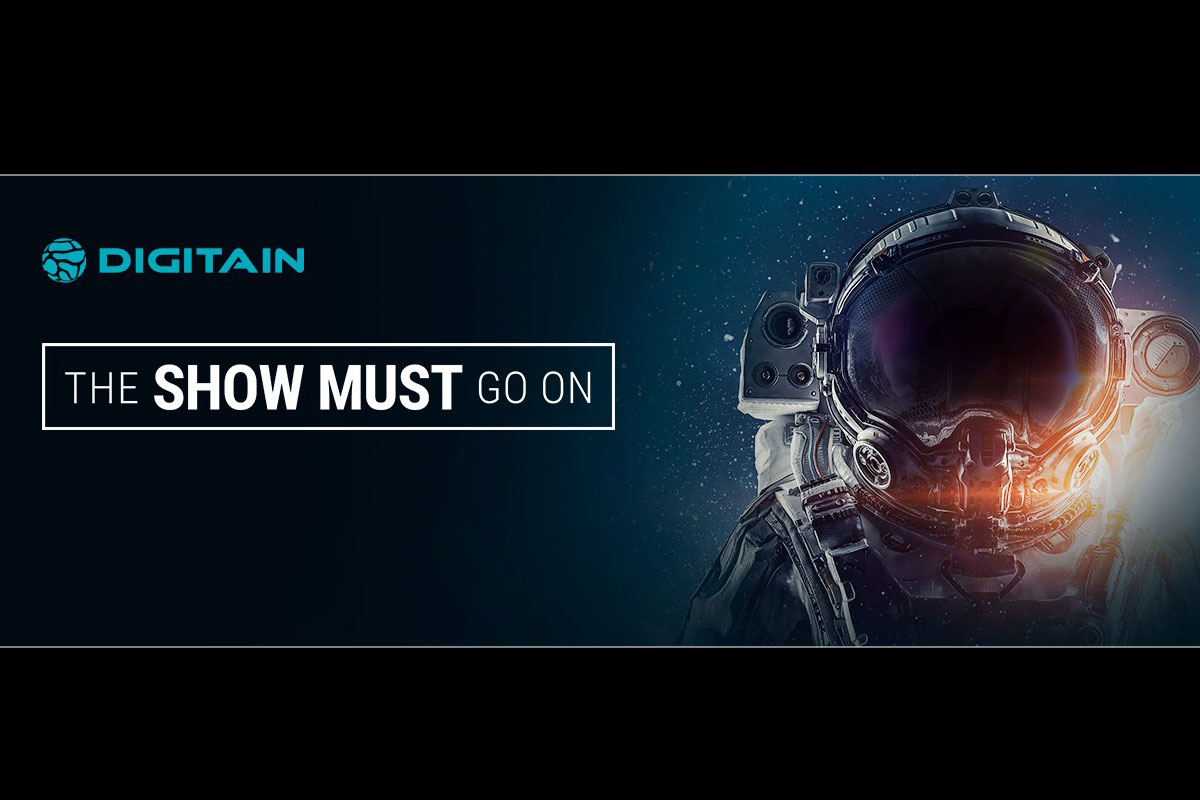 Reading Time:
< 1
minute
Global provider strengthens senior management team with latest hire
Leading sportsbook and casino platform provider Digitain has named Martin Clarke as its new Director of Product Management.
Clarke brings a wealth of industry experience to his new position, including senior product roles at Betway, Betsson Group and Flutter Entertainment, where he led the redevelopment of Paddy Power's sportsbook after the company's merger with Betfair.
Following his previous role as Director of Product at B2B sports betting provider Metric Gaming, Clarke's new responsibilities will include overseeing the development strategy for Digitain's award-winning sportsbook and casino platform.
He will be servicing Digitain's 70+ international operator network with the industry's most modular, flexible and scalable platform, which utilizes AI-driven capabilities to cover over 65 sports and offer a truly localized proposition to its partners.
Commenting on his new position, Martin Clarke, Director of Product Management at Digitain said: "Digitain is a renowned market-leader with a widely acclaimed offering, and I'm immensely proud to become the company's Director of Product Management.
"The team and I look forward to building on Digitain's remarkable achievements to date, as we continue to drive innovation, quality and technological advancement."
Suren Khachatryan, Chief Commercial Officer at Digitain added: "With a wealth of experience spanning some of the industry's most established businesses, we are thrilled to welcome Martin into the Digitain family.
"His unique skills in problem solving, technical development and exemplary leadership are unrivalled, and we have no doubt his tenure as Director of Product Management will bring tremendous success." 
Highlight Games Announces Partnership With Geoff Banks Sports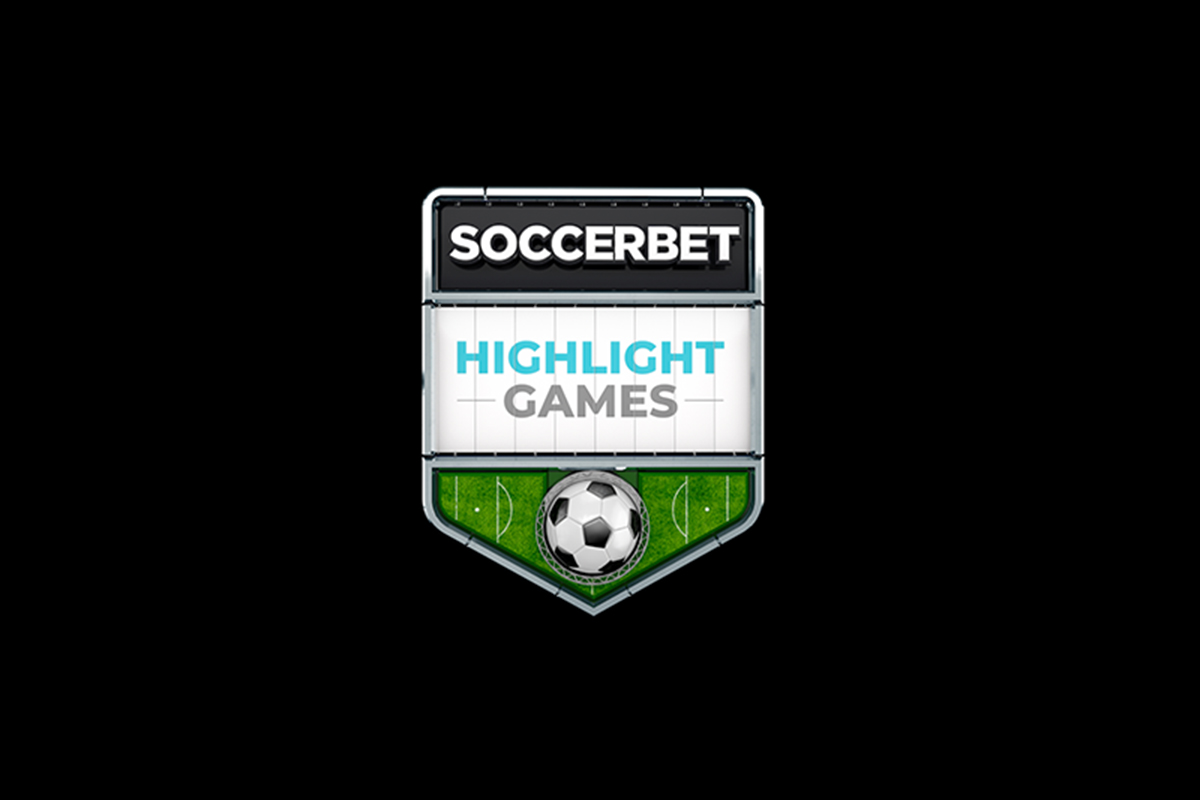 Reading Time:
< 1
minute
London-based video virtual sports specialist Highlight Games Limited today announces that it has signed an agreement to supply its SOCCERBET product to leading independent bookmaker, Geoff Banks Sports.
As detailed in the agreement, Highlight Games will supply the English variant of its #1 performing SOCCERBET product to Geoff Banks Sports' online and mobile channels in the UK and Ireland.
Featuring decades of the highest quality archive footage from leading English football teams including Liverpool, Manchester United, Chelsea, Manchester City, Spurs and Arsenal, SOCCERBET allows players to bet on the outcome of games featuring their favourite football teams and players.
'Highlight Games is delighted to be partnering with Geoff Banks Sports to bring SOCCERBET to online channels in the UK and Ireland,' said Steven Holmes, Co-CEO, Highlight Games.  'Featuring genuine archive footage of the UK's favourite football teams, SOCCERBET delivers the thrill of sports betting in the absence of live fixtures.  Never before has there been such demand for this compelling product which can be played online at any time.'
Geoff Banks, CEO, Geoff Banks Sports added: 'With minimal opportunities to bet on live events at the moment, SOCCERBET will entertain and engage players online 24/7.  The chance to watch archive footage of some of the most exciting goals and action from past football seasons is an enticing one – the game must go on, and with SOCCERBET it certainly will for Geoff Banks customers.'