The new hotspot for blockchain business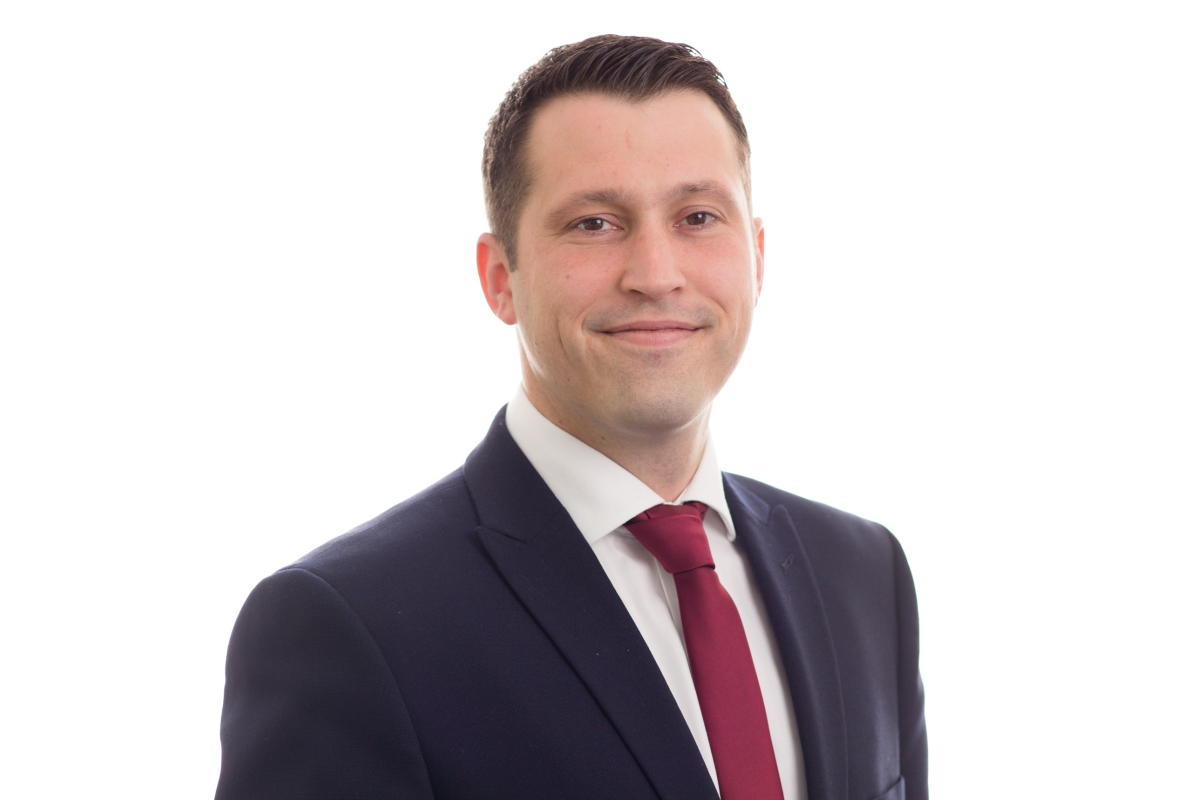 Reading Time:
2
minutes
A new global hotspot for blockchain businesses is rapidly emerging but it's not in Silicon Valley, Hong Kong or Singapore – it is, in fact, a tiny island in the Irish sea with a population of less than 85,000
The Isle Of Man is becoming an increasingly popular base for businesses whose main concern is blockchain tech.
The Isle Of Man has long been an attractive base for major gambling companies but is now catching the eye of the crypto crowd.
MetaVault, 3T Capital, Pundi X, Robet, Luckbox, Unikrn, Quanta, CoinCorner, Qadre and Casino Coin are all blockchain-based products based on the island.
SolutionsHub, based in Douglas, a B2B service provider and licensing specialist focused on cryptocurrency companies, worked with several of those companies to help set up shop on the Isle Of Man and says firms are attracted to the island thanks to the government's open approach to emerging and transformative technologies.
SolutionsHub CEO Lee Hills says the Isle of Man government deserves credit for embracing new technologies. Digital Isle of Man's launch earlier this year of Blockchain Isle of Man, a unique hub dedicated to growing the blockchain sector in the Island, is further proof that the Isle of Man is fast becoming the go-to destination for blockchain-based companies.
He said: "The Isle of Man Gambling Supervision Commission deserve a special mention also. Their open and supportive approach to new technologies is fundamental to our success and has seen the Isle of Man deliver real results for crypto and blockchain betting businesses, on time and on budget, while other jurisdictions heavily market capabilities, but as yet have failed to deliver results."
Lyle Wraxall, Chief Executive of Digital Isle of Man, said: "It's key that we work shoulder to shoulder with industry to embrace technical innovation and to build a strong ecosystem to support tech enterprises and start-ups licensing and locating on the Isle of Man."
SolutionsHub is celebrating "a true honour" after being recognised with a prestigious industry award when it was named Cryptocurrency Services Provider of the Year at the prestigious EGR B2B Awards 2019.
The EGR B2B Awards continue to reward and celebrate the very best service providers in the online gaming industry, recognising the achievements of suppliers from across all the major egaming disciplines including betting and gaming software, networks, mobile, payments, recruitment, IT and infrastructure.
Mr Hills said: "The EGR Awards are the most highly regarded awards in the gaming sector and to win this award is a true honour. A lot of hard work and dedication has gone into this award, not just from myself and my colleagues, but from our fiduciary and legal partners."
EGR judges commented that "the team that clearly knows what the sector needs. Impressive growth figures match the rise in popularity and acceptance of crypto in gambling."
ABOUT SOLUTIONSHUB:
SolutionsHub is regarded as the leading authority in crypto and blockchain gambling licensing, as well as Isle of Man regulatory compliant tokenized and blockchain businesses. The SolutionsHub team is renowned for its knowledge and expertise in dealing with new legislation, business models, and designing regulatory compliant solutions. Unique know-how, coupled with blockchain and gaming experts, have seen SolutionsHub obtain licenses and regulatory approvals for previously unseen gaming, gambling, blockchain, and fintech business models. SolutionsHub's portfolio includes the first regulatory approval of a blockchain gambling operator, designing world first crypto and player protection solutions and advising the Isle of Man's first hard-capped ICO.
PC RPG LiteBringer is now live on Litecoin blockchain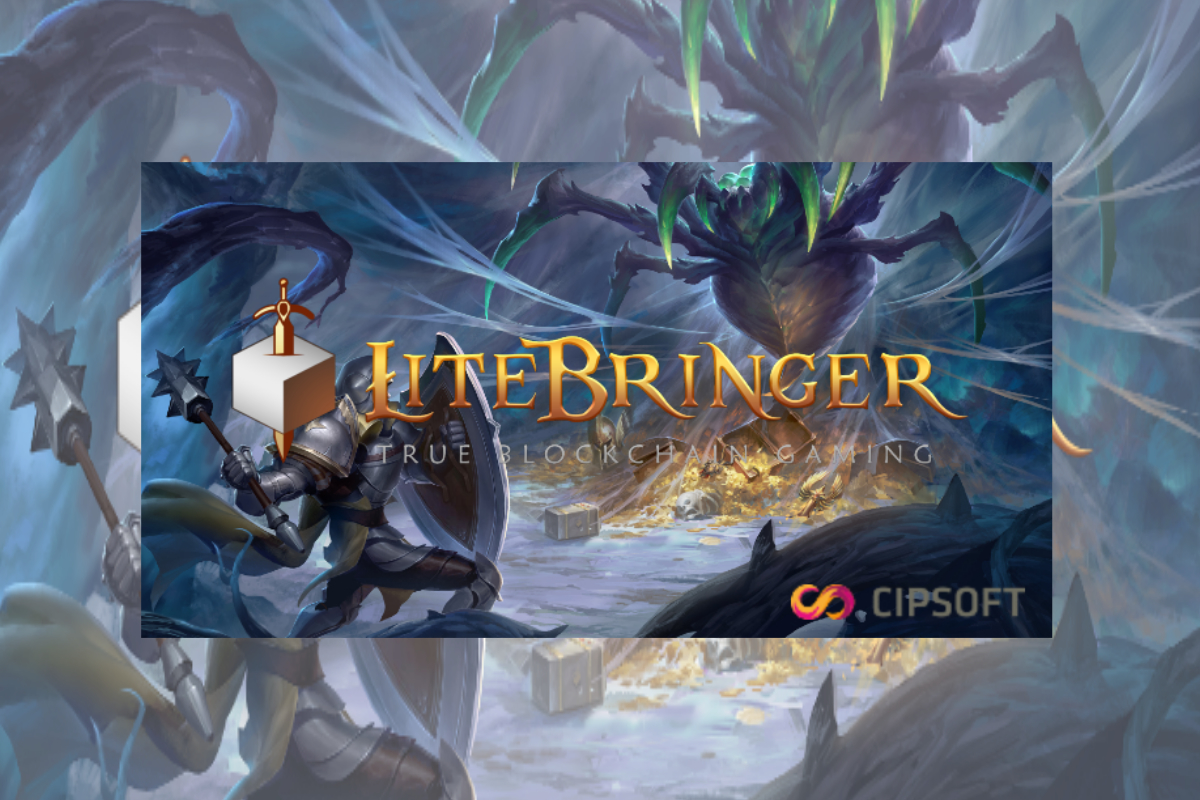 Reading Time:
2
minutes
The makers of popular PC game Tibia enter the world of blockchain games.
Hundreds of blockchain games have been released over the past few years, but LiteBringer is the first running on the Litecoin blockchain.
Developed by experienced German studio CipSoft, the PC game has been designed to make the most of this emerging technology by focusing on what it does best – that is allowing players to truly own and control all their in-game items.
And as a role-playing game, LiteBringer certainly has plenty of those.
Each character created in the game needs to be equipped with the best gear you can find, and both character and gear need to be leveled up by collecting the material resources each requires.
The result is a game that sees you sending your characters on specific time-based missions to collect loot, and then using that loot to make them more powerful so they can complete more difficult missions for better loot.
Digital ownership
Of course, as a blockchain game, this activity is stored on the Litecoin blockchain, including characters, gear, and resources.
More importantly, all of these items can be traded within the game's marketplace. So if you really want a high-quality sword or helmet and are prepared to pay the asking price, it's yours.
Similarly, if you have gear or characters that you no longer require, you can try to sell them to other players as well.
Leading Spanish Esports Organisation Team Heretics to Launch $TH Fan Token on Socios.com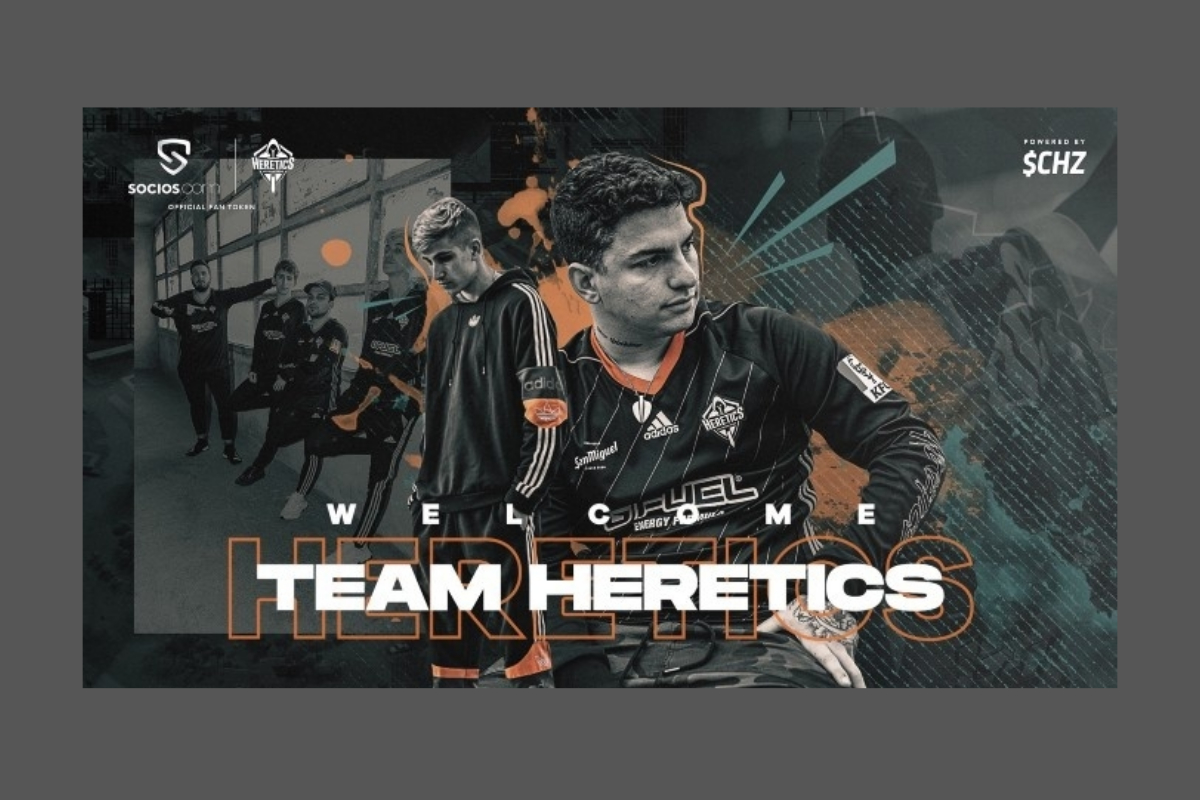 Reading Time:
3
minutes
Team Heretics are an influential esports organisation with an estimated 60 million fans worldwide
Fans can use $TH to influence the team, voting in polls and earning exclusive rewards on Socios.com
Heretics and Socios.com have teamed up with Logitech for first poll, which will see fans partake in Fortnite battles with Heretics players and compete for prizes
Heretics join a host of major sporting organisations — including FC Barcelona & Atlético de Madrid — on the blockchain-based app
$TH Fan Tokens go on sale August 25th on Socios.com & Chiliz.net
MADRID, 18th August 2020: Team Heretics, in partnership with Chiliz — the leading tokenisation platform for sports and entertainment, have announced they will launch the $TH Fan Token globally on Tuesday August 25th. $TH will be sold exclusively on fan voting & rewards app Socios.com and Chiliz.net — the world's first tokenised sports exchange.
125,000 $TH Fan Tokens will be sold in the Fan Token Offering (FTO) which will start on Tuesday August 25th and last until Thursday August 27th. 90,000 $TH Fan Tokens will be available on Socios.com, with another 35, 000 to be sold on Chiliz.net. Each $TH will cost €2 and they will be sold on a first come, first served basis. Fans will be able to purchase up to a maximum of 50 $TH Fan Tokens on either Socios.com or Chiliz.net.
As of Friday August 28th fans will be able to continue buying $TH, but from this point onwards price will be determined by supply and demand.
The total supply of $TH Fan Tokens is 5 million.
$TH holders will be able to vote in many different polls on Socios.com, having their say in key decisions and earning exclusive digital and real-life rewards and experiences. For the first poll, which will launch as soon as the FTO opens, Heretics are asking fans to choose which players they want to captain two teams filled with fans for a Fortnite death-match series.
Heretics and Socios.com will select six $TH holders to join the chosen duo, with the opportunity to progress to a final 2vs2 round and win prize packages — to be supplied by software colossus Logitech — on offer.
Team Heretics was founded in 2016 by Jorge 'Goorgo', Antonio Catena and Arnau Vidal. The organization competes in Counter Strike: Global Offensive, Rainbow 6 and Fortnite. Since their creation, Heretics have focused on recruiting the best Spanish-speaking players and content creators. Heretics have also built a huge social media presence, consisting of 60 million followers from across Spain, LATAM and Europe.
$TH Fan Token holders will be able to enjoy additional opportunities to engage with the team and other fans through Socios.com, with Chat and Games features to be launched on the app in the coming months. A Leaderboard, where fans will receive rewards points based on how they interact with Heretics through Socios.com will be launched in the near future, allowing fans to compete to become the number 1 fan in their region/country.
Socios.com Fan Token partners include FC Barcelona, Atlético de Madrid, Paris Saint-Germain, Juventus, AS Roma, Galatasaray, CA Independiente and esports organisation OG. CA Independiente of Argentina and Cypriot side Apollon Limassol will also launch their Fan Tokens on August 25th. As many as 50 IPs from the world of sports and entertainment are primed to join the Socios.com platform in 2020.
Pablo Canosa — Commercial Director of Team Heretics, said: "It's essential to us that our fans are involved as much as possible with the organisation. Now — thanks to Socios.com — our fans can have a real voice and the opportunity to vote in important team matters. Not only this, but fans can also look forward to exclusive rewards and experiences too.
"Stay tuned to Heretics & Socios.com via social media in the coming weeks. It's time to decide the future of Team Heretics — together!"
Alexandre Dreyfus, CEO & Founder of Chiliz and Socios.com, said: "Team Heretics want to give their fans as big a say in the life of the team as possible, which makes them the perfect partner for us — we're delighted to welcome them aboard.
"Heretics fans can now enjoy a much stronger relationship with the team. The first poll — which will give 6 Fan Token holders the chance to play Fortnite alongside Heretics players and win some amazing prizes from Logitech — is a great way to start!"
Apollon Limassol FC to Launch $APL Fan Token on August 25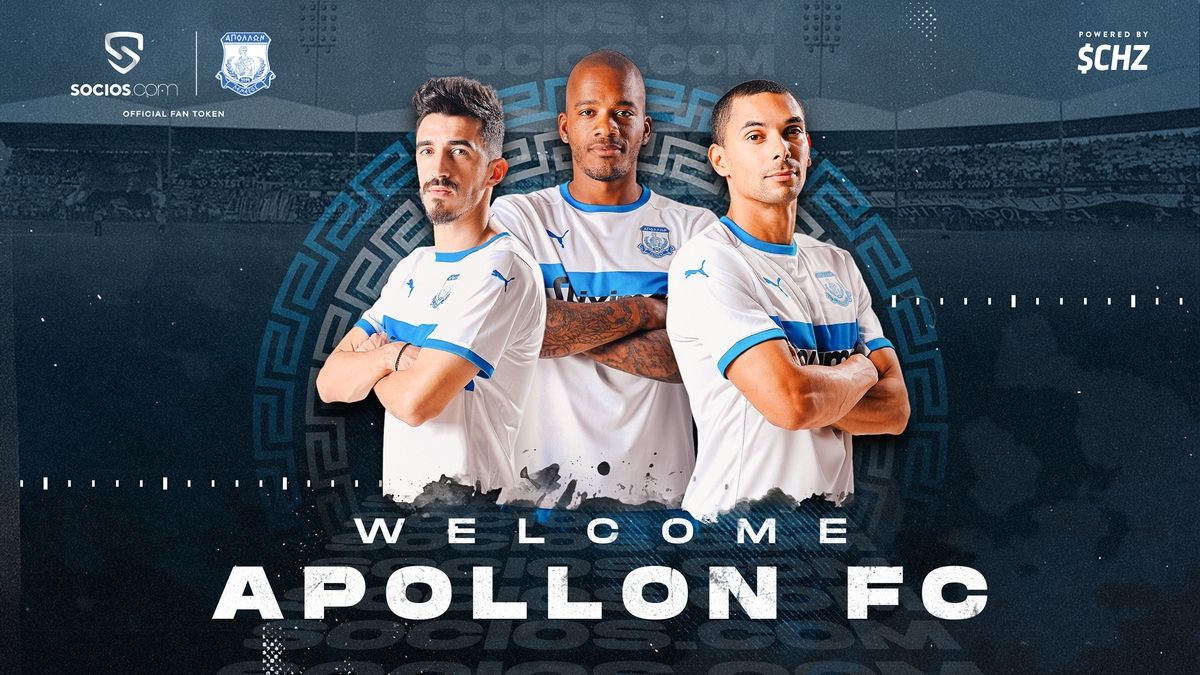 Reading Time:
2
minutes
Apollon Limassol FC, in association with Chiliz (Binance: $CHZ), is going to launch its $APL Fan Token on August 25. The token will be sold exclusively on fan voting & rewards app Socios.com and the Chiliz Exchange, the world's first tokenised sports exchange.
A total of 100,000 $APL Fan Tokens at a fixed price of €1 will be available for sale from August 25 to August 27. A total of 75,000 $APL Fan Tokens will be available on Socios.com, with another 35,000 to be sold on Chiliz.net. Fans can purchase up to a maximum of 50 $APL Fan Tokens either on Socios.com or Chiliz.net.
From August 28, fans will be able to continue buying $APL, but from this point onwards price will be determined by supply and demand.
$APL Fan Token holders can vote in a series of launch polls, choosing players to go head to head in a skills challenge with selected voters to be invited to the training ground to award the winner.
$APL holders will be able to influence club decisions, voting in many polls each season on Socios.com and earning rewards linked to the club, including innovative digital experiences and real-life activations, such as meeting players and watching games as a VIP when fans return to the stadiums.
"We are excited to be the first Cypriot club to join Chiliz and Socios.com! Here at Apollon FC, we are constantly looking for ways to innovate and increase our brand exposure. Seeing our club logo next to some of the most prestigious clubs in the world and knowing that we are all together in such an amazing project, makes us extremely proud! We know that Socios.com can be a great communication stream between us and all the Apollon fans around the world and we are eager to receive their help in various club matters," Nicos Kirzis, Club President of Apollon Limassol FC, said.
"Apollon FC are a forward-thinking club who are passionate about making sure their fans are able to have their say. We're delighted they've chosen to embrace tokenisation to build an even closer connection with the fans and we've got some really exciting plans for the future," Alexandre Dreyfus, CEO and Founder of Chiliz and Socios.com said.