Betano Signs Shirt Sponsorship Deal with SC Braga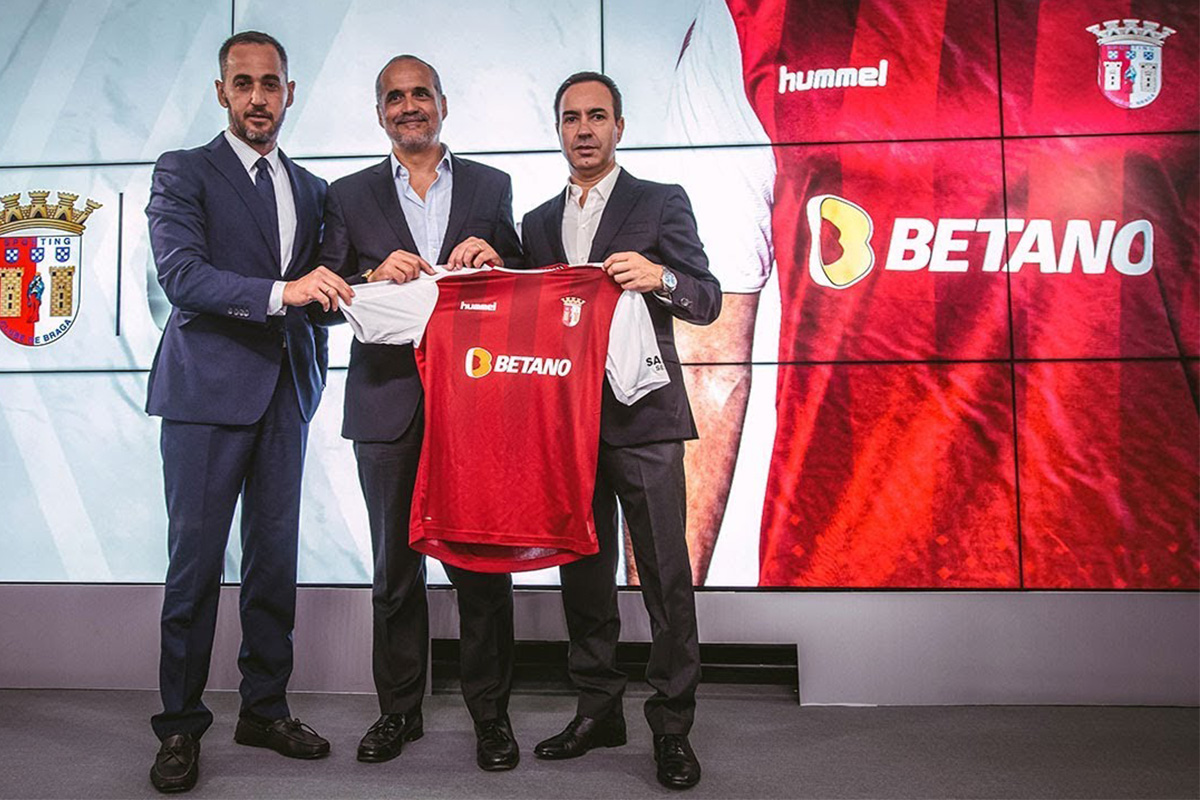 Reading Time:
< 1
minute
Betano, the online sportsbook brand of Stoiximan Group, has become the principal shirt sponsor of Primeira Liga football club Sporting Clube de Braga (SC Braga). Presenting its new shirt sponsor to media, SC Braga governance confirmed that Betano would act as the "arsenalistas" principal partner until 2022.
SC Braga and Betano have chosen not to disclose the sponsorship terms, however, the Primeira Liga football club has confirmed that the Betano agreement will see the brand promoted across its B-team and under-21 sides.
"We were impressed with Betano's approach and quickly realised that he would be the ideal partner for our club. As it is known, SC Braga understands that the visibility of the front of his jersey has great value, moreover, recognised by the market analysts, and Betano had a very clear perception of the projection that SC Braga has and the return it can give," SC Braga President Antonio Salvador said.
"As an international company with a local approach and a long term vision in all of our partnerships we develop strong bonds with the people and the local sports teams. In this spirit we sponsor Sporting Clube de Braga, a team with a long history in Portugal, that will join our Group`s prominent sponsorships family. We aim to give back to society by becoming active in social responsibility initiatives, which can cultivate the spirit of fair-play and ethics in football as we do in every of the 6 countries that we operate," Panos Konstantopoulos, CMO of Betano said.
Spintec Joins Greenlogic® Program for Live Casino Launch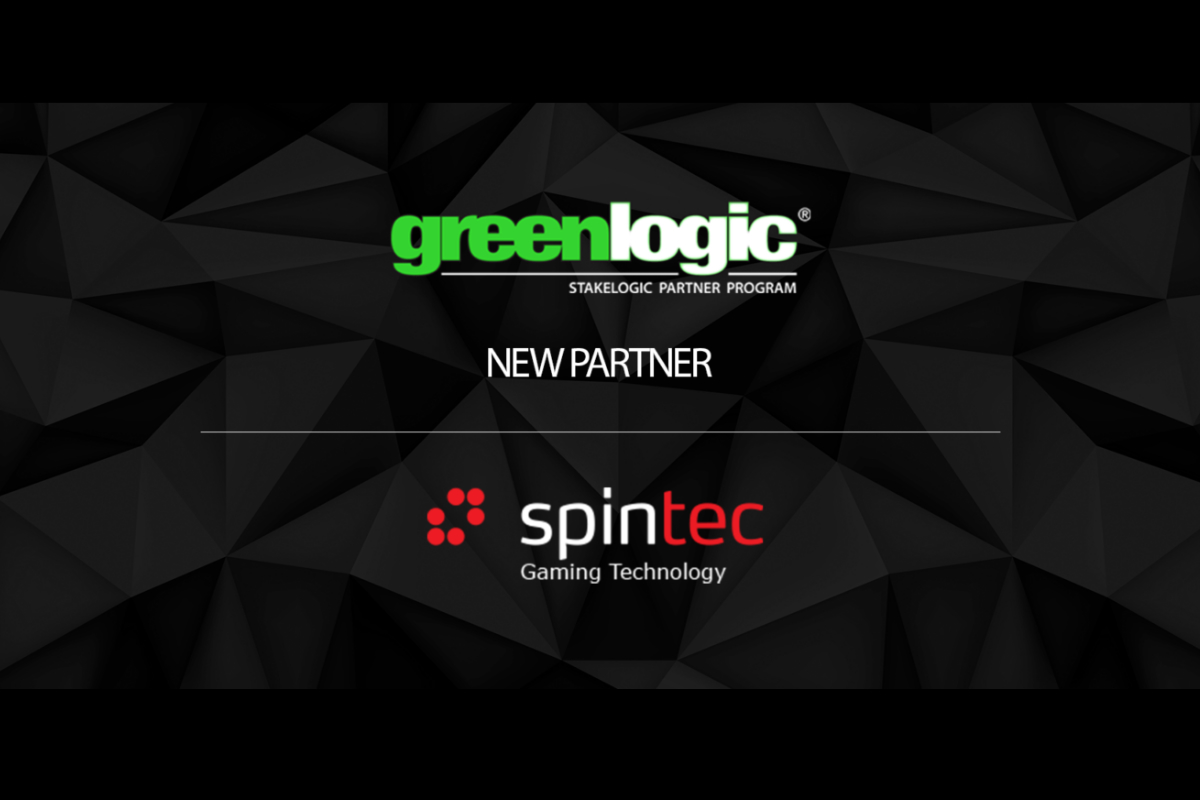 Reading Time:
2
minutes
Game developer is the first to join Stakelogic's collaborative development platform to create a suite of live casino titles
Spintec Gaming Technology has become the latest rising star online casino game studio to join the incredibly popular Greenlogic® Program, the collaborative content development platform launched by Stakelogic last month.
Spintec will be the first developer to create live casino products in collaboration with Stakelogic; the former will take care of elements such as game concepts, specifications, gameplay and assets while Stakelogic will handle more technical aspects.
This includes game logic, back-office, certification, localisation, testing, and most importantly distribution and integration with its 500+ operators and nine game aggregator partners. Games will be launched under the Stakelogic brand with Spintec listed as the development partner.
Spintec was founded in 2010 and are the world-class developer, designer, producer, and supplier of ultimate innovative Electronic Table Games. Their land-based compact and amphitheatre gaming solutions are well known for their cutting-edge design and technical perfection in both hardware and software. Operators across the world confidently bet on innovation, stability and high performance.
By joining the Greenlogic® Program, Spintec can continue to focus on developing its market-leading live casino games while gaining access to Stakelogic's unrivalled technical expertise and incredible network of operator and aggregator partners.
Stephan van den Oetelaar, CEO of Stakelogic, said: "We are delighted to welcome Spintec to the Greenlogic® Program and the Stakelogic family, and to be working together on our first suite of live casino games allowing us to offer our partners more content and variety than ever before.
"Spintec is just what we look for in the Greenlogic® partner; ambitious, skilled, passionate and above all else understanding that the customer and the player must always come first. By working together, we will be able to create the most authentic live casino content in the market."
Goran Sovilj, Managing Director of Spintec Nederland B.V., said: "Our partnership with Stakelogic is an important milestone for us as we look to further develop our live casino portfolio. We realise we need to work with a partner that can provide the technical expertise and operator network required to deliver our games to players in markets around the world."
"The Greenlogic® Program provides the best platform to do this, and by combining our experience and expertise in live casino game development with Stakelogic's market-leading technical and integration capabilities, we will be a force to be reckoned with."
The first series of live casino games developed under the partnership is set to launch to operators in the second quarter of 2021.
Sports Innovation Lab Joins GEF as Global Supporter for Content Strategy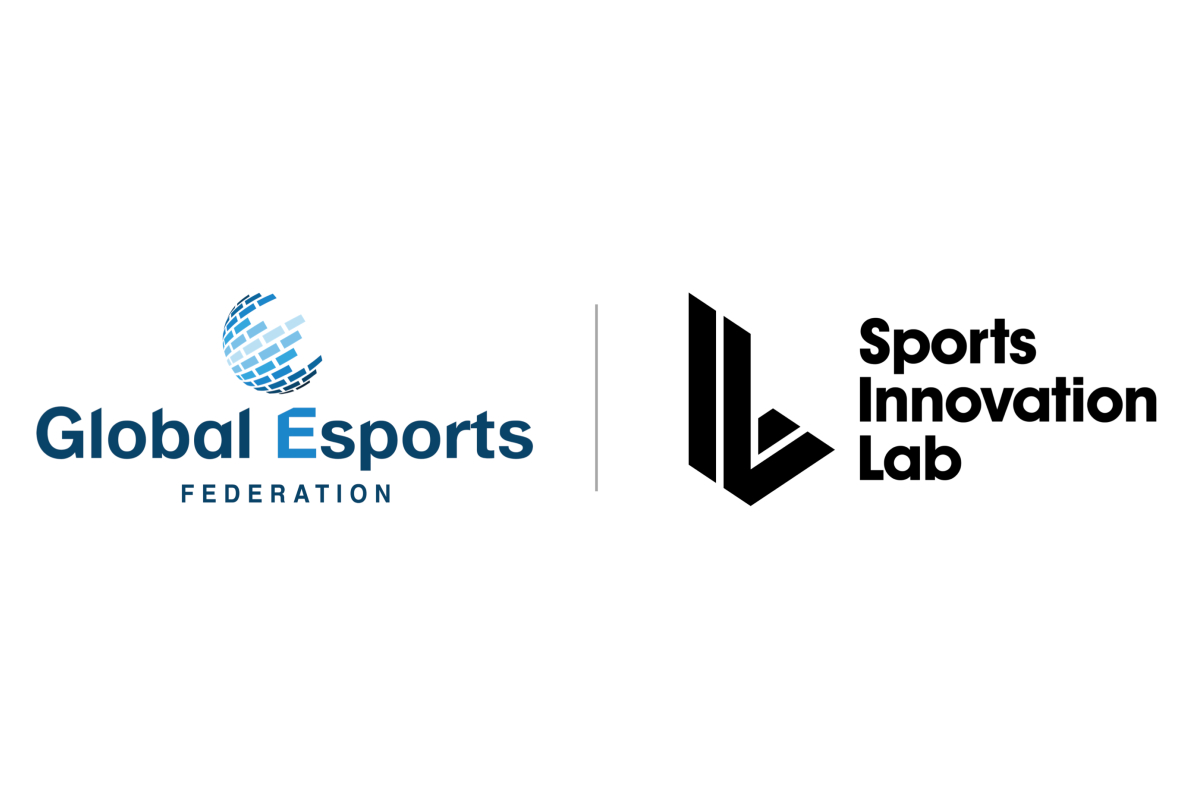 Reading Time:
< 1
minute
The Global Esports Federation announces the appointment of Sports Innovation Lab as Global Supporter, aimed at further enhancing the GEF's mission to promote the credibility, legitimacy and prestige of esports. Through this global partnership, Sports Innovation Lab will develop the GEF's global events portfolio, including the landmark GEFcon – the Global Esports Federation's convention, thought-leadership and dialogue platform.
"We are proud to welcome Sports Innovation Lab as our Global Supporter in an effort to deepen our involvement with the stakeholders in esports, including fans worldwide on one global, inclusive platform," said Chris Chan, President, Global Esports Federation.
"As the world's convening platform for the esports ecosystem, engagement with players and athletes, as well as fans is paramount," said HRH Prince Faisal bin Bandar bin Sultan Al Saud, Head of GEF's Focus Group on Culture and Board Member, Global Esports Federation. "We continue to work towards elevating esports in the global arena, encouraging greater inclusion, interaction and participation within the world's esports community,"
Sports Innovation Lab inspires brands to create breakthrough fan experiences through data-driven technology insights and industry-leading research – putting groundbreaking research into practice and ultimately providing exponential value to the end customer – the Fluid FanTM.
"Sports Innovation Lab is honored to be named as a Global Supporter of the Global Esports Federation. We look forward to applying to the esports space and this partnership with the GEF the expertise and insights we've gained from our experiences in working with world-class organizations like the NFL and others," said Angela Ruggiero, Co-founder and Chief Executive Officer, Sports Innovation Lab. "Together, we will create and scale breakthrough fan experiences for esports globally to benefit the entire esports ecosystem."
Ismael Beiro, the latest Spanish Celebrities slot by MGA Games, is out now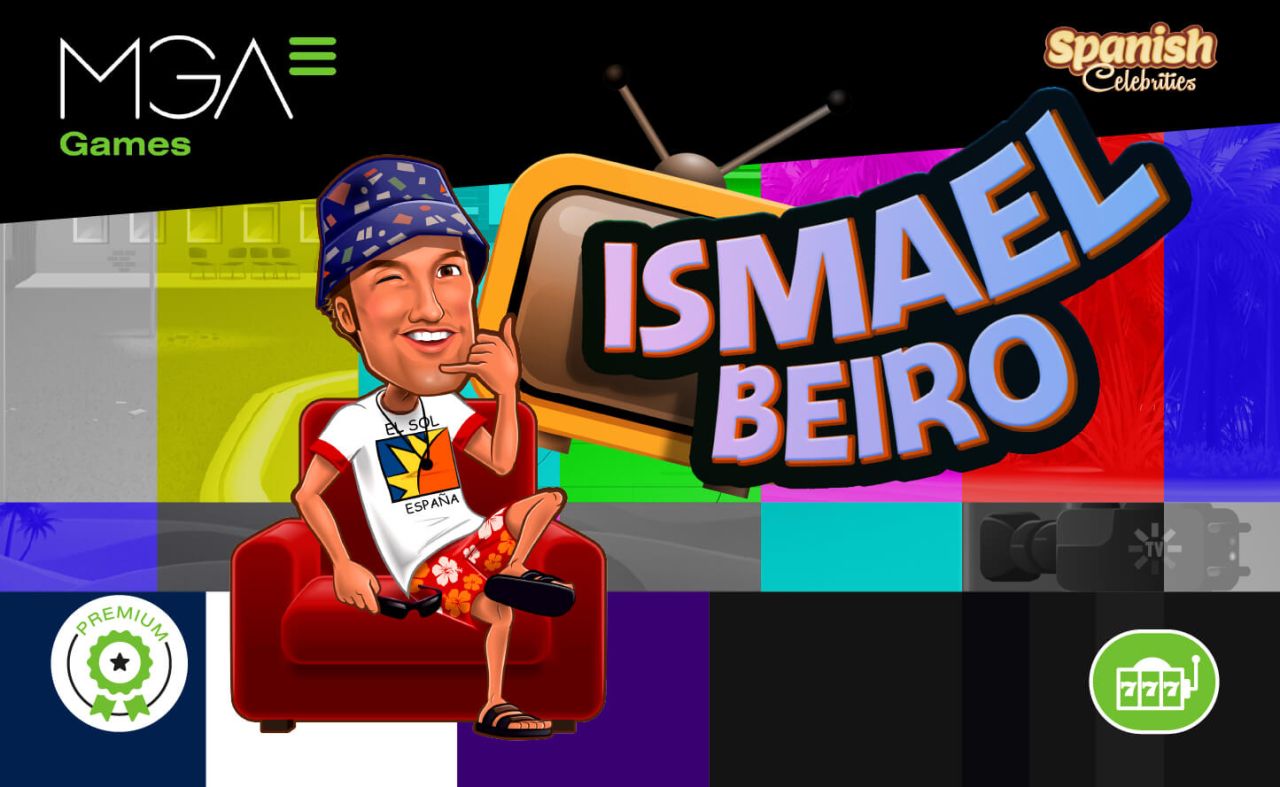 Reading Time:
2
minutes
MGA Games, a company with expertise in developing localised slots for global operators, launches Ismael Beiro, its latest slot from the Spanish Celebrities range. The star of the game is part of television history, having won the first edition of Big Brother, the longest running reality TV show in Spain.
The millions of viewers who kept up with his exploits can still fondly recall his friendliness and straightforward demeanor that led to him triumphing and becoming one of the most well-known faces throughout Spain. MGA Games have managed to perfectly convey his cheekiness and fun-loving nature with every spin. In order to achieve this, the company collaborated with the Cádiz native, who recorded all of the audio samples found in the game. These include phrases such as "pisha" and "compadre", which he himself popularised.
In his debut in the world of slots, Ismael is accompanied by his inseparable friend Ivan Armesto, whom he first met in the Big Brother house and has since gone on to share numerous adventures with over the years. Together they offer users a chance to enjoy this new and immersive slot like never before, which boasts a loading speed that will guarantee a unique gaming experience.
The new Ismael Beiro slot also has a total of 6 mini-games, the highest number created by MGA Games for a single production to date. Through them, online casino customers will be able to learn about the life and times of Ismael Beiro, after passing through the Big Brother house in Guadalix de la Sierra. They will be reminded of his career in television working as a co-host on Canal Sur and as a contestant on various adventure reality shows. In addition to his recent stint as a stand-up comedian. What's more, thanks to the slot mini-game selector, users can easily access their favourite games.
The latest addition to MGA Games is a 3×3 slot, with a minimum bet of €0.20 and a maximum of €10, with a top prize of €10,000 and medium volatility. Ismael Beiro is available from today to all online casinos that operate in Spain and that are part of the MGA Games partner network.